If there was anyone who was actually a secret forest nymph, it would be Jessica Roux.
Her illustrations instantly draw you in and make you feel like you stumbled upon an book of natural wonders filled with antique secrets and formulas for potentially troublesome potions. Her natural talent has been tapped for branding, album covers, and beautiful illustrators for Pottermore—so, yeah….J.K. Rowling prob knows who she is. We caught up with the full-time artist to learn more about her love for all things living, her painstaking process and how she balances client work with passion projects.
Have you always been interested in flora and fauna? When did this become the main subject of your artwork?
I've been drawing and painting flora and fauna for as long as I can remember. When I was really young, my parents set up an easel in our backyard for my sister and me to paint. It's one of my fondest and earliest memories. I was also obsessed with animals when I was a kid (and, let's face it, I still am!), so combining my two passions was a natural thing to do. I don't exactly have a green thumb, but I'm fascinated by plants. There's so many weird and wonderful ones out there, from passion flowers, figs, rafflesia, pitcher plants, titan arum—I could go on and on.
Your pieces are so incredibly detailed and intentional—how long does an average piece take from ideation to completion?
Thank you! I love capturing little details and textures in my work. I've never actually timed how long it takes, since I'm often balancing four or five projects at once! I'd ideally like about three or four days to finish an average piece, but I often work on some incredibly short editorial deadlines, so that's not always the case.
How do you add color to your illustrations?
I start my process with a graphite pencil drawing, which is just black and white, then I scan that in and add color by digitally painting in Photoshop. The graphite drawing helps establish values, textures, and details, and I add more contrast, shading, and highlights when adding in color.
"When I was first starting out and building a portfolio, a professor told me not to put anything in my portfolio that I didn't want to draw. Because of that advice, I created work focused on flora and fauna—so thankfully, I am primarily hired to create work incorporating plants and animals."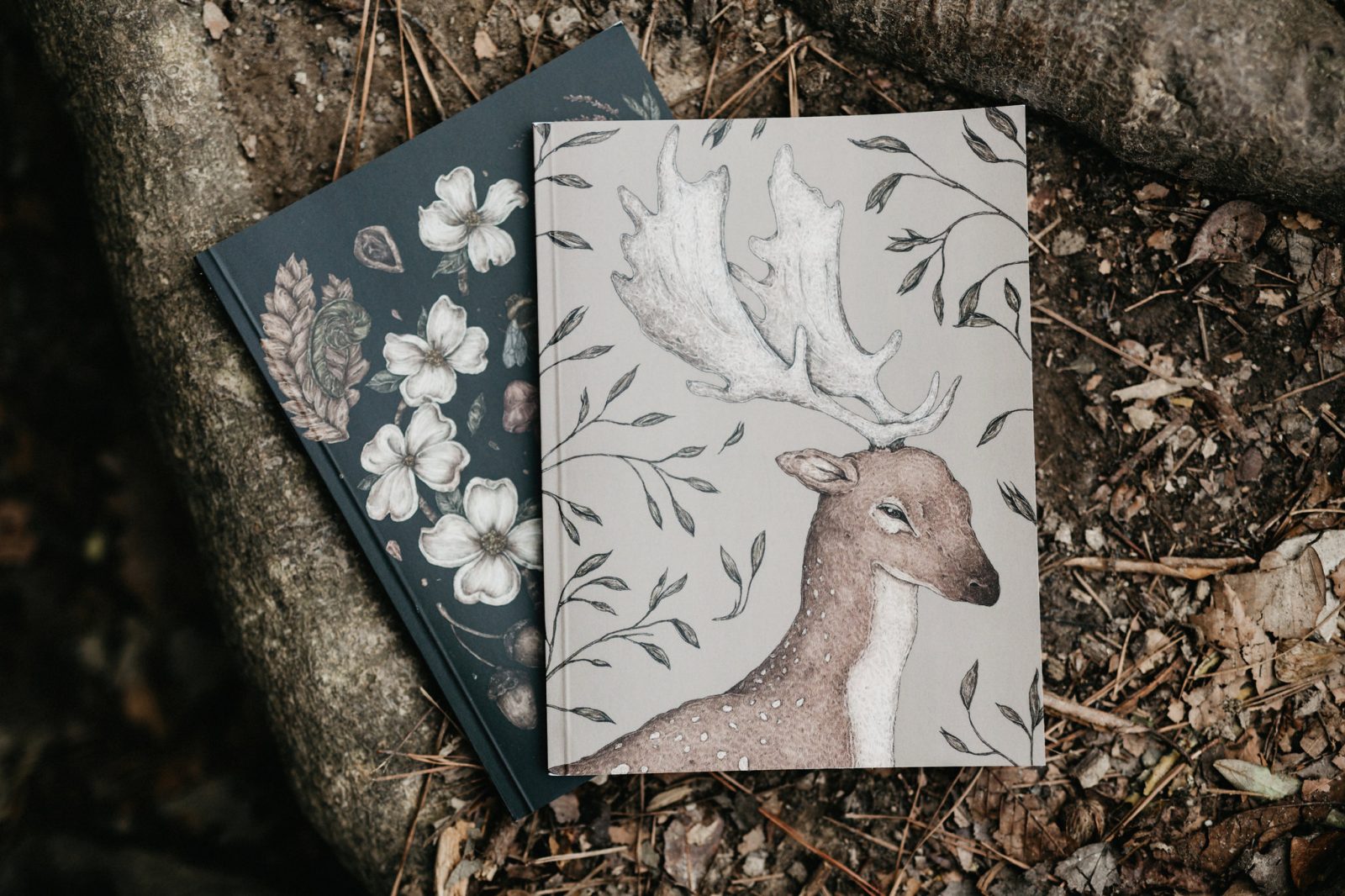 You obviously incorporate a lot of nature into your pieces, but do you enjoy actually being in nature? What are some of the most inspiring places you've been or like to return to?
I love to be in nature! I like to spend at least an hour outside a day, which is pretty easy to do since I have to walk my dog, who is my muse and my very best friend. I find our time spent outside relaxes me and inspires me. I come up with some of my best ideas when I take a break from actually working and just go for a walk outside.
This past fall, I spent a little over a week exploring Ireland as part of a travel program with Light Grey Art Lab, a Minneapolis-based gallery I do a lot of work with. It was a magical adventure! I loved exploring old castles and buildings, walking along the coastline, and laying in big piles of moss. I'd love to go back there. I think traveling is really important for artists to see and explore the world and to seek new sources of inspiration. When I come back from a long trip away, I feel so much more energized and ready to take on new projects.
I've talked to a lot of artists lately who, once successful, struggle with the fact that something that used to bring them a lot of joy and peace has turned into their primary source of income. How do you find the balance between client work and doing pieces that bring you personal energy and life?
I feel incredibly lucky that I get to illustrate full time, but balancing client work and personal work can be a struggle. When I was first starting out and building a portfolio, a professor told me not to put anything in my portfolio that I didn't want to draw. Because of that advice, I created work focused on flora and fauna—so thankfully, I am primarily hired to create work incorporating plants and animals. I love my clients, and getting to draw my favorite things and share them with a wider audience is amazing. I tend to place my client work before my personal work, so there's sometimes large gaps in between personal projects when my schedule gets really hectic. Ideally, I'd love to establish a better balance between the two, and it's something I need to work toward.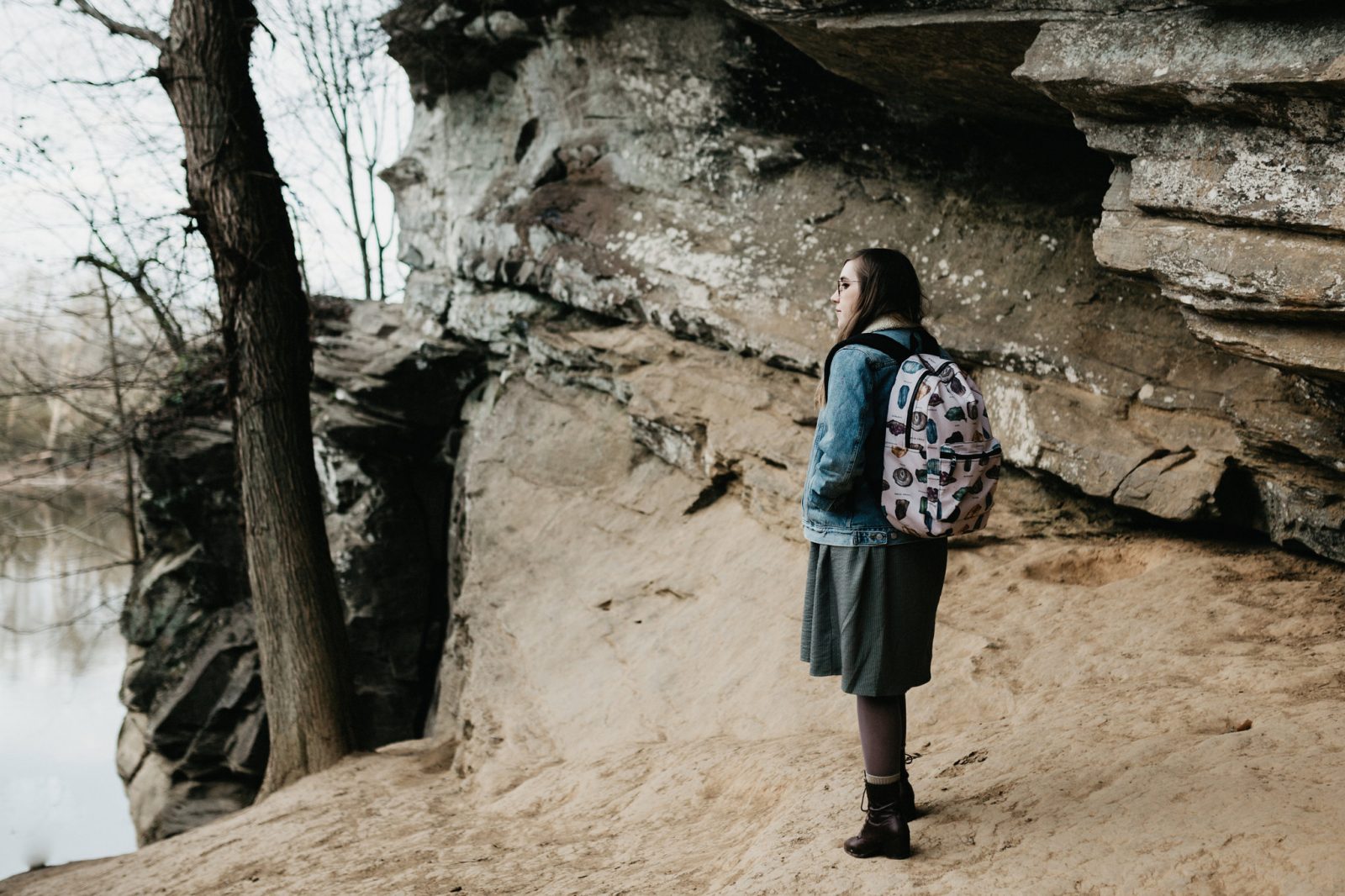 What are some of your favorite collabs to date?
I've been doing a lot of work for Heirloom Rustic Ales, a Tulsa-based brewery that opened this past fall. It's been an amazing process to work with them on their branding and beer labels, and I painted two murals for them this past summer. I can't wait to share more of the work I've done for them as they release new beers and continue to grow!
I also loved illustrating for Taproot Magazine. I was their cover artist for 2016 and created illustrations for each quarter's issue, as well as for their 2017 calendar. More recently, I created an illustration for a seed packet for Hudson Valley Seed Company. I loved working on that piece because I was able to combine my love of tarot along with my love of plants, and I even got to include my dog!
Tell us about all of the work you do for Pottermore (!!) — how did this come about?
I can hardly believe that I get to illustrate for Pottermore! I'm a massive Harry Potter fan—I have a tattoo of the grim in a teacup from the third book, I was an annual pass-holder to Harry Potter World when I lived in Florida, and I've even dressed my dog up as Dobby for Halloween. A little less than a year ago, I woke up to an email asking if I'd be interested in working on some illustrations for them. I remember thinking, am I dreaming right now? Since then I've done portraits of various characters from Dumbledore to Luna, family trees, and more. It really does feel like a dream come true.
Also, how have the story of Harry Potter and other stories influenced your work in a meaningful way?
I grew up making a lot of fan art, first with Pokemon and Lord of the Rings, but there was definitely a lot of Harry Potter in the mix, too! More recently, I listen to the Harry Potter audiobooks all the way through at least once a year. They're really calming, and my anxious brain can sort of turn off while the books are playing, and I can really delve deep into what I'm working on. There's a lot of comfort to be found in the pages of stories that made our childhoods better.
Finally, what is your current artistic dream?
I'm currently working on a self-initiated project called Woodland Wardens. It's going to be a 52-card oracle deck, with each card featuring one animal paired with one plant for introspection and reading. I am so excited about the project, but I only can work on it some nights and weekends because my client work and other planned projects come first. I really want to make it a reality, something anyone can use and hold in their hands. My dream is to be able to devote my time to the project (and to all my personal projects on the back burner!) and finally get it finished.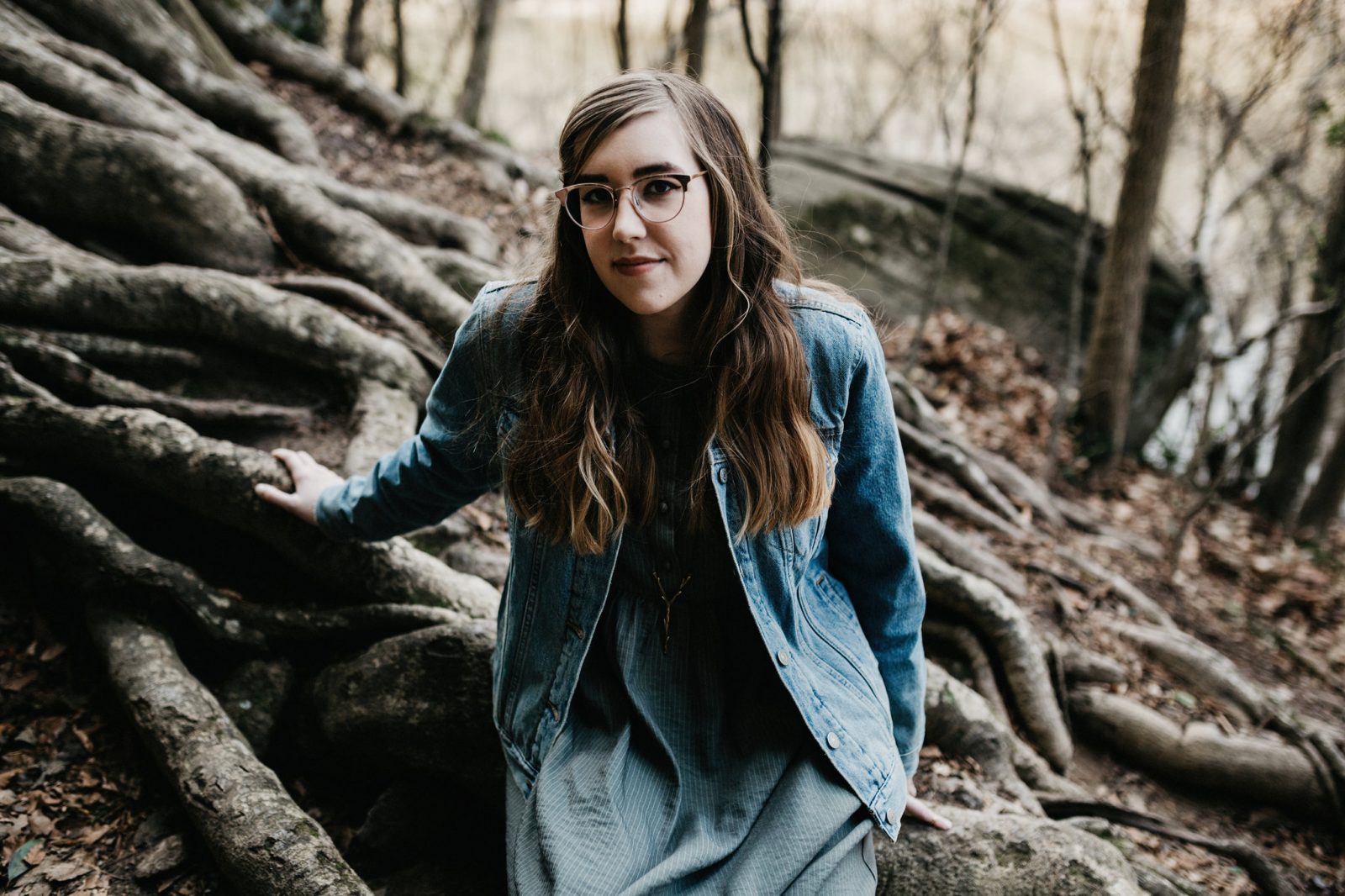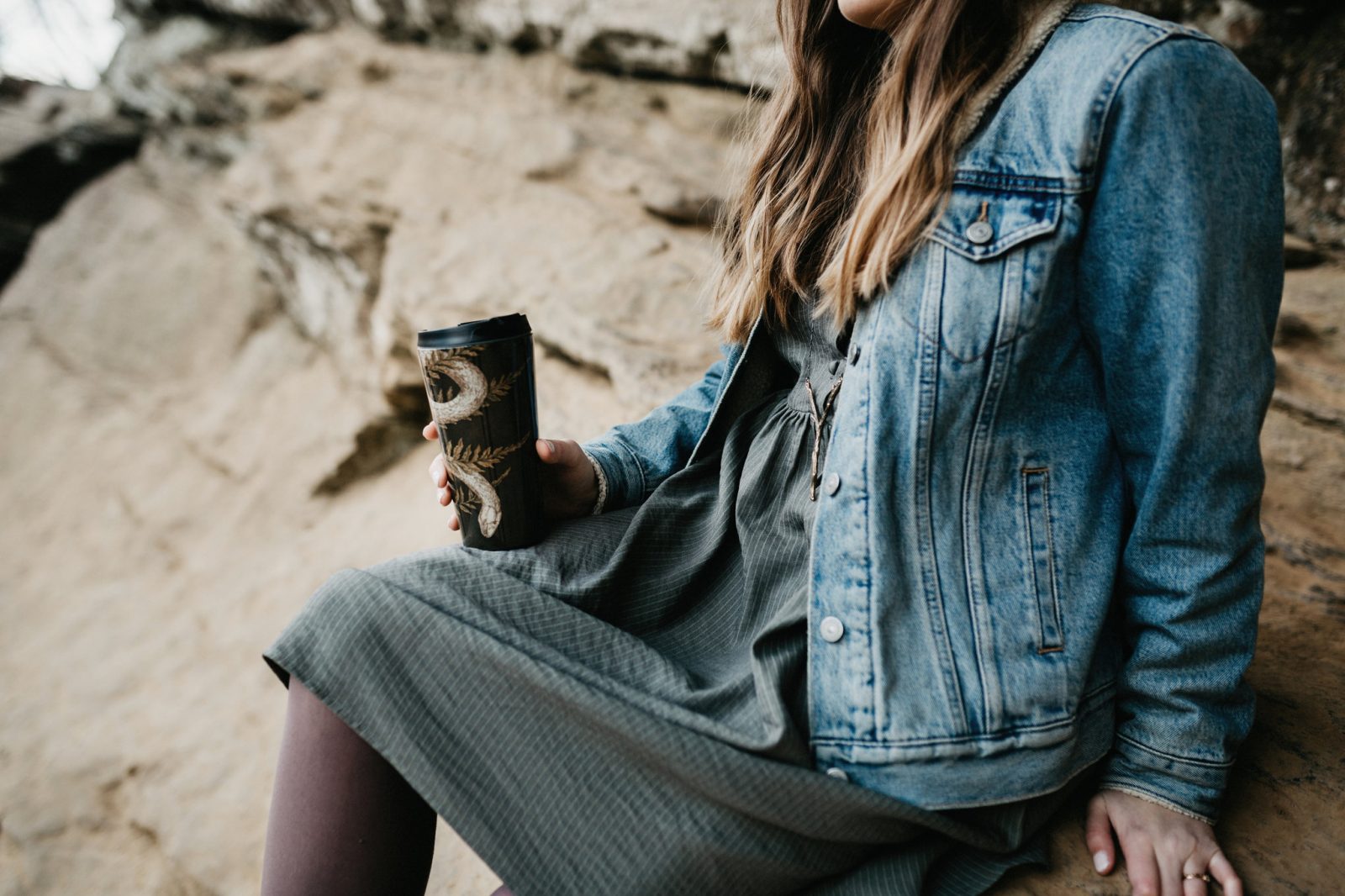 Sleeping Fox Duffle Bag
69
The Fallow Deer and Oats Notebook
248
Nature Walks Notebook
2443
Gems and Minerals Backpack
1129
The Snake and Fern Metal Travel Mug
517
The Hare and Oak Carry-All Pouch
351
Old World Florals Throw Blanket
3027