For LA garage-punk trio, Bleached, personal style and music go hand-in-hand. Born and bred with a punk/DIY ethos, their individual styles reject convention; paying homage to everything from the 90s ala The Craft, to 60's Bridgette Bardot and everything in between. The band just packed their bags for an epic worldwide tour kicking off this week, first stop: South by Southwest music festival in Austin.
Surviving the pop-up universe of a festival like SxSW is an artform in and of itself; so we gave sisters, Jennifer Francis and Jessie Clavin and bassist Micayla Grace keys to the Society6 closet to pick out their favorite festival essentials and give us their take on doing a festival right.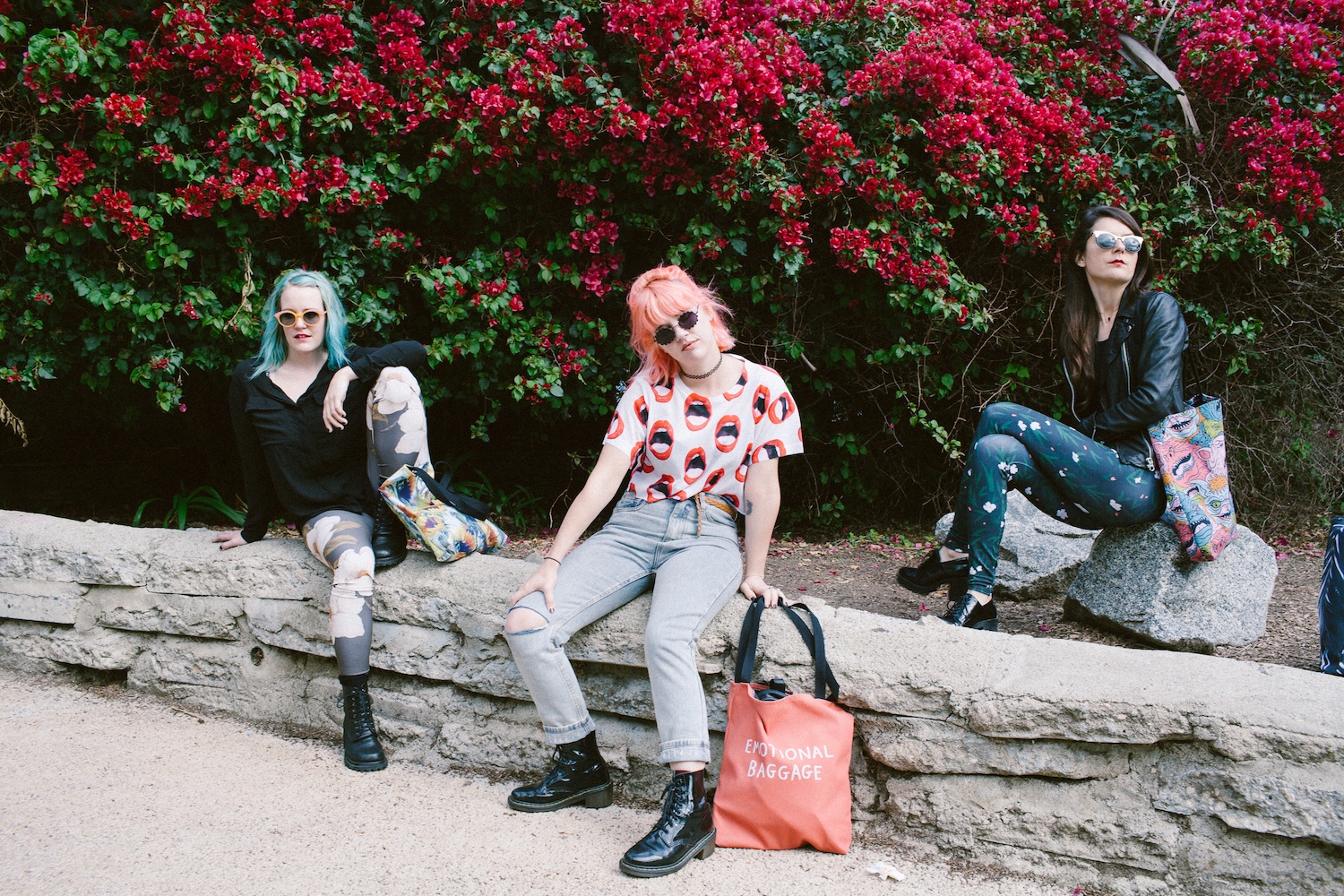 How would you describe your personal style?
Jennifer Francis Clavin: Brigitte Bardot meets Elvira, like 60's meets 90's.
Jessie Clavin: Fun, loud, and rock 'n' roll with a touch of 90s. I think it's important to take chances and try new things with your style. Knowing what you like is key.
Micayla Grace: Feeling like myself and comfortable with what I am wearing is the most important part. If I feel like an outfit misrepresents me or is ill-fitting in someway it can have a negative impact on my day. I would describe my style as Classic Noir French Mystery Spy Rock n' Roll. Haha, does that make sense?
Does your personal style inform the way you approach your music?
JFC: Sometimes I feel cooler playing live if I am wearing something I really like.
JC: Of course. Music and style are each other's missing ingredients.
MG: Yes I think there is a connection. Both personal style and musical style are expressions in their purest forms, and I'm sure they both inform each other in a fundamental way. For me, I wish I could pull off every look and sing every song I would like to, but I stick to what works for me. We all have certain things we are naturally drawn to stylistically and we have to follow our instincts on what looks and sounds good to us.
"Music and style are each other's missing ingredients." Jessie Clavin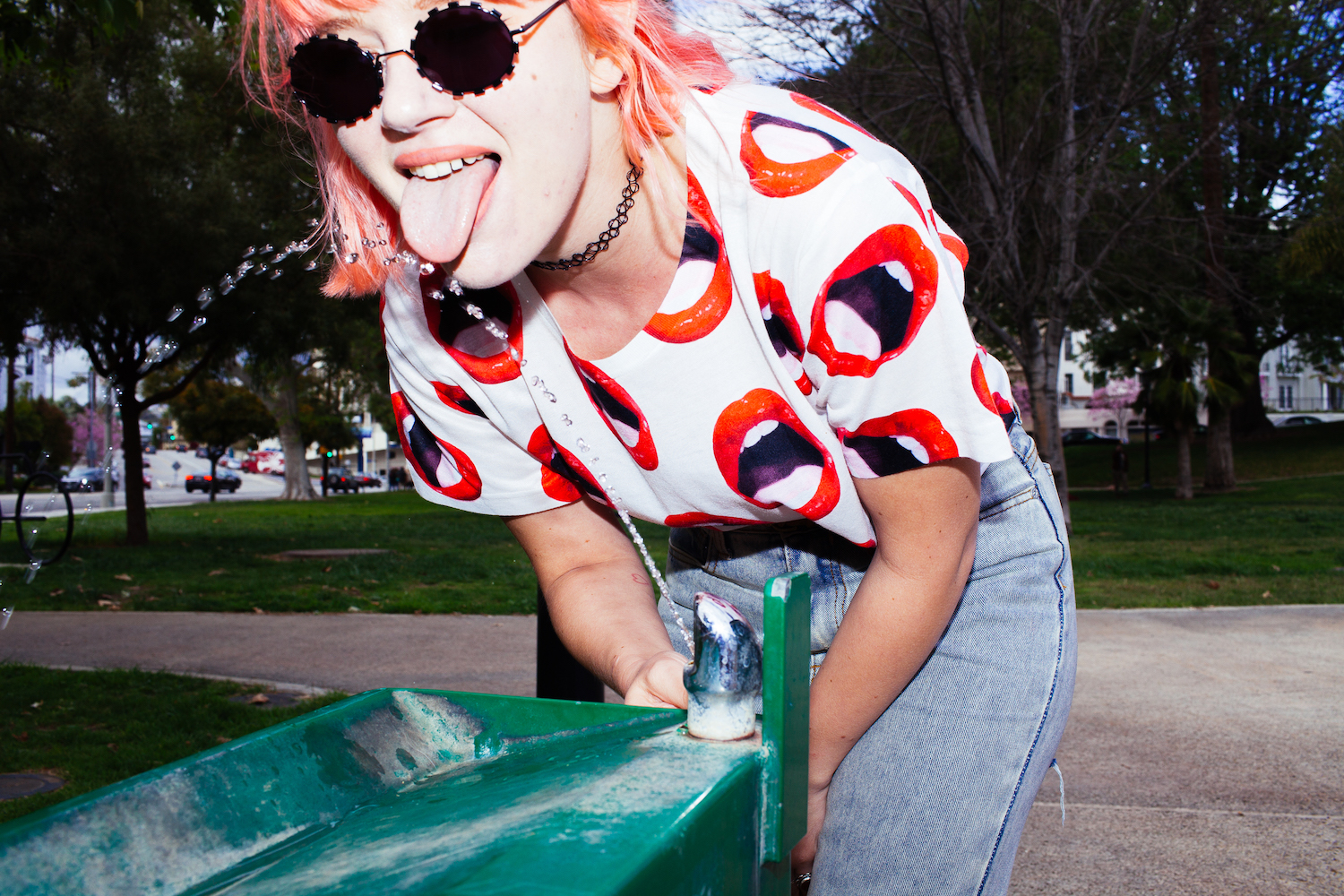 Who are your ultimate style icons?
JFC: Drew Barrymore from the 90's. Brigitte Bardot. Rose McGowan, mainly from the 90's. The Slits. Kurt Cobain. Old school metal bands.
JC: I've always been a fan of The Runaways, I love that era of music and style. I think also growing up in LA in the 90s, I have always felt attached to movies like Clueless, Jawbreaker, The Craft. I looked up to their style because it was on TV. I've always wanted to be on TV!
MG: Marianne Faithfull, Debbie Harry, Annie Clark, Chloe Sevigny, Yoko Ono, my bandmates Jen and Jessie. My list could go on and on. I'm pretty sure the main element all these style icons share is self-confidence. That's why I do my best to only wear things that make me feel great.
"I would describe my style as Classic Noir French Mystery Spy Rock n' Roll." Micayla Grace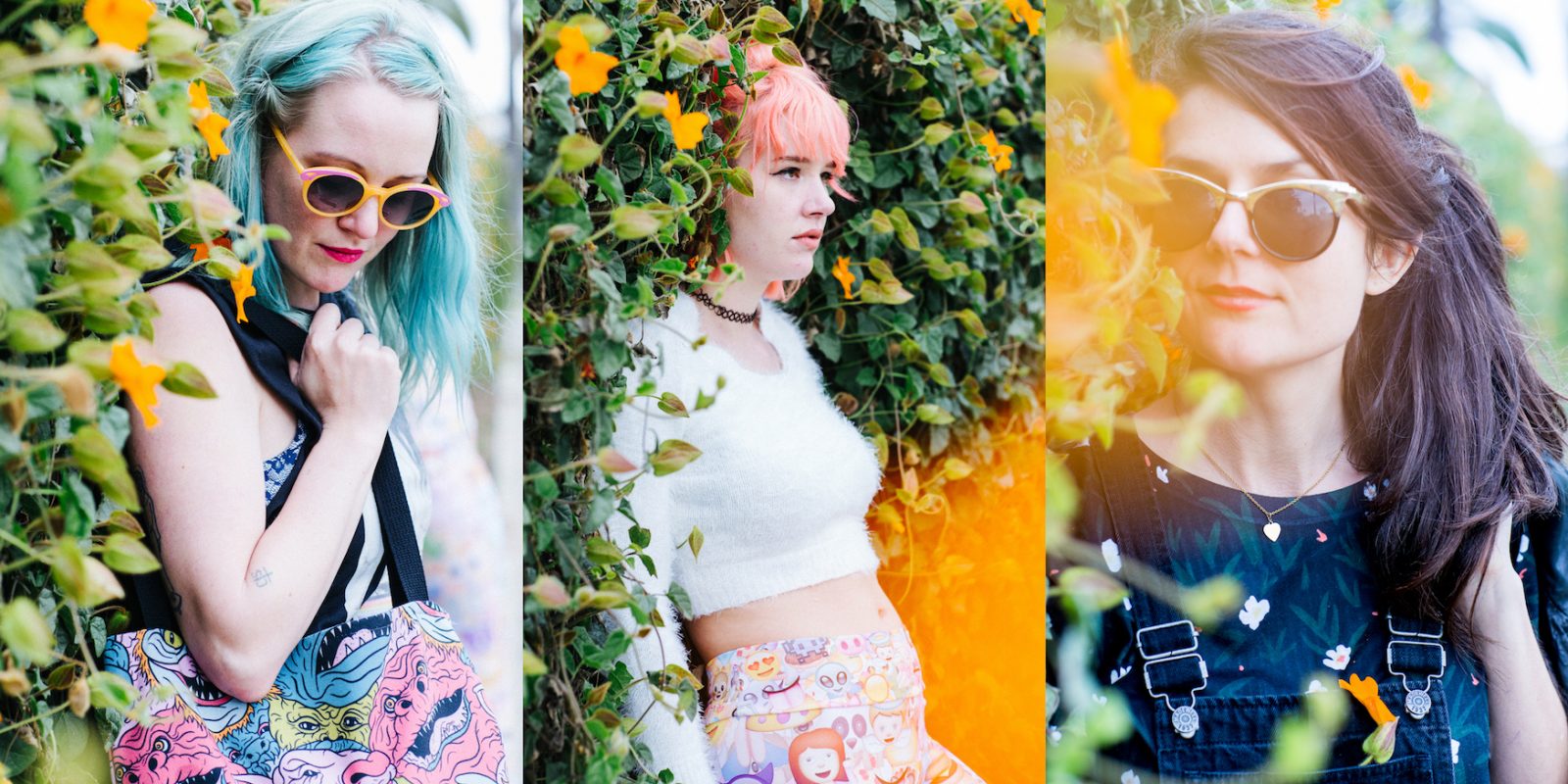 What festival style trends do you feel need to be retired?
JFC: The thong sandal.
JC: Haha. When I start thinking of one, I'm like…wait that's actually kind of cute. I was going to say suede halter tops, but I kind of want one now.
MG: I think festival trends should be retired. Be yourself and step out of the mundane regular life. Take a risk. Don't worry about trends.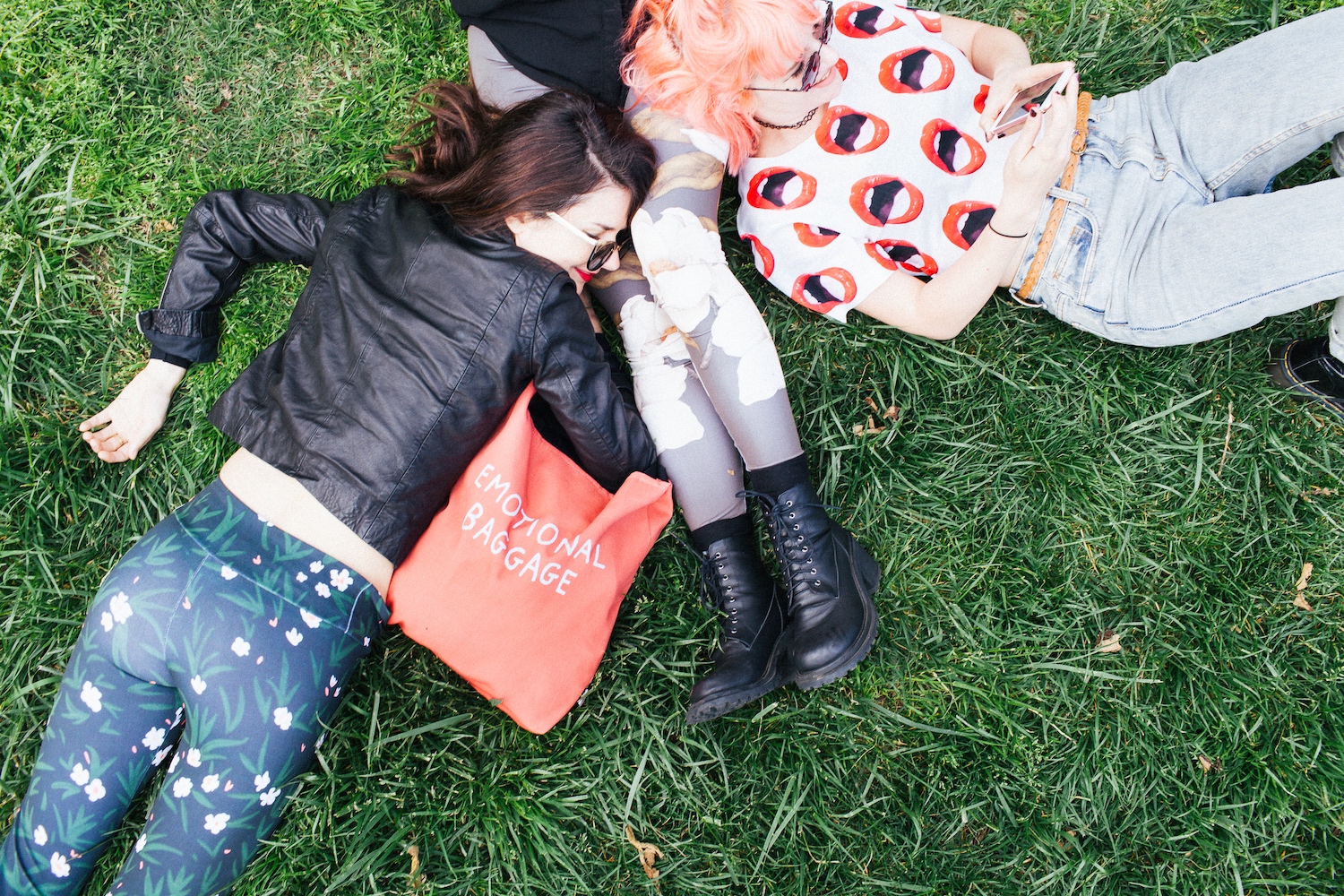 What festival style trends do you want to see more of?
JFC: Witch hats and Adidas pants.
JC: All black head to toe in the heat of summer!
MG: More freedom and less corporate influence in festivals would be nice.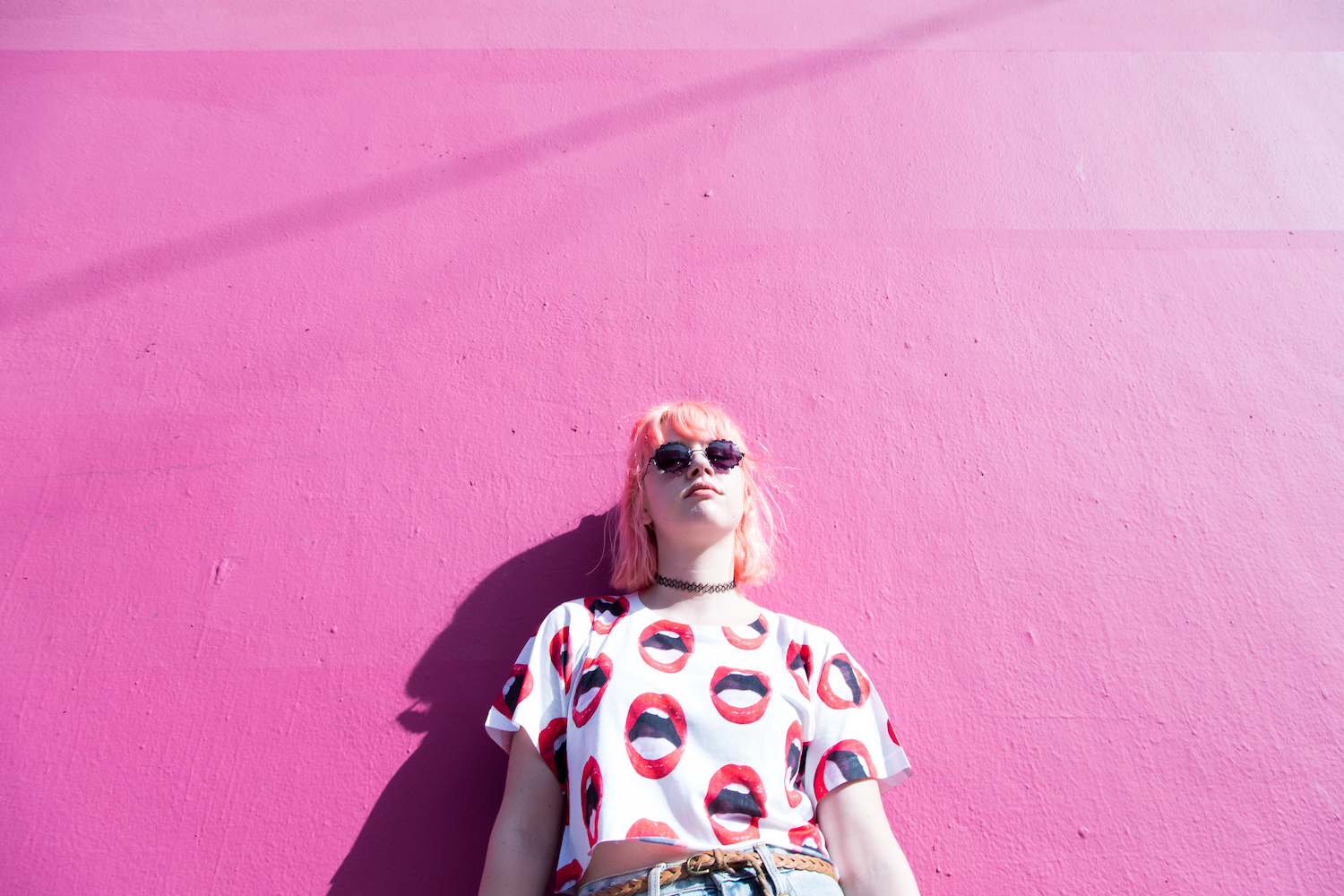 What are your top 3 tips for doing a festival "right."
JFC: 1. Good food! 2. A good selection of very different types of bands:  like rap, metal, punk, pop. 3. Theme park rides like a ferris wheel.
JC: Hydrating, wearing your most stylish comfortable shoes, and having fun!
MG: Stay hydrated, actually watch some of the bands, camp out of possible!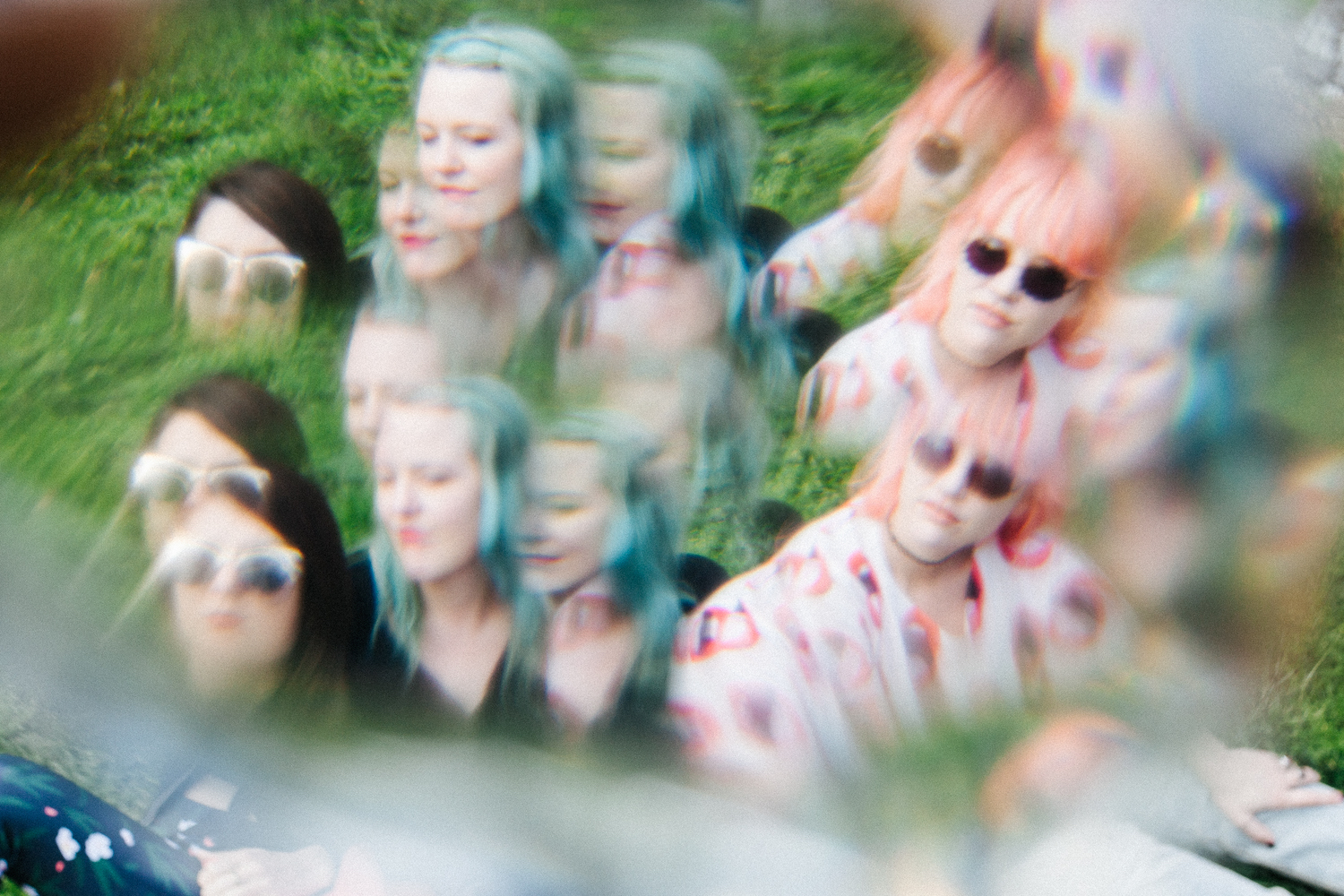 Tell us about your most memorable festival experience.
JFC: I have two. When James Hetfield (of Metallica) was watching us because his daughters wanted to see us. Jess and I are obsessed with early Metallica. And second, when I didn't realize my boob had fallen out and I was wearing a see-through shirt. I played the whole song not realizing!
JC: When Jen and I were young, we used to go to these festivals called Holidays in the Sun. It was super punk with bands like The addicts, TSOL, GBH, MDC, The Casualties, Youth Brigade. I was probably still in high school and me and my friends went all the way to New Jersey in this area near the beach that was super abandoned with tons of punks.
MG: It was at Coachella a few years back. I was with my boyfriend and two best friends. We had artist passes and we were trying to push our way into the VIP area to see Outkast but it was so packed that they closed the gate before we could get in (P Diddy was right behind us and also denied). I saw my friend Cecilia talking to one of the gate guards and she motioned us over to another side gate we all slipped through. We had made our way into the little area between the VIP section and the stage where only the photographers are allowed and we got to watch the whole show from there. It was so surreal to watch Andre 3000 perform while being just a few feet away. It was amazing.
If you could assemble your dream festival, who would play it?
JFC: Blondie, Siouxsie and the Banshees reunion, Black Sabbath, Oasis, Blur, Misfits with Danzig, Arcade Fire, The Killers, and Bleached!
JC: Black sabbath, Metallica, Kiss, Motorhead would be the headliners!
MG: It would definitely have to be a small festival in the woods or on the beach. I'd invite all my friends to come play. Since it's a dream, I would have Hendrix, The Mamas & the Papas, the Who, and Bob Dylan. If we could just redo Monterey Pop that would be the dream.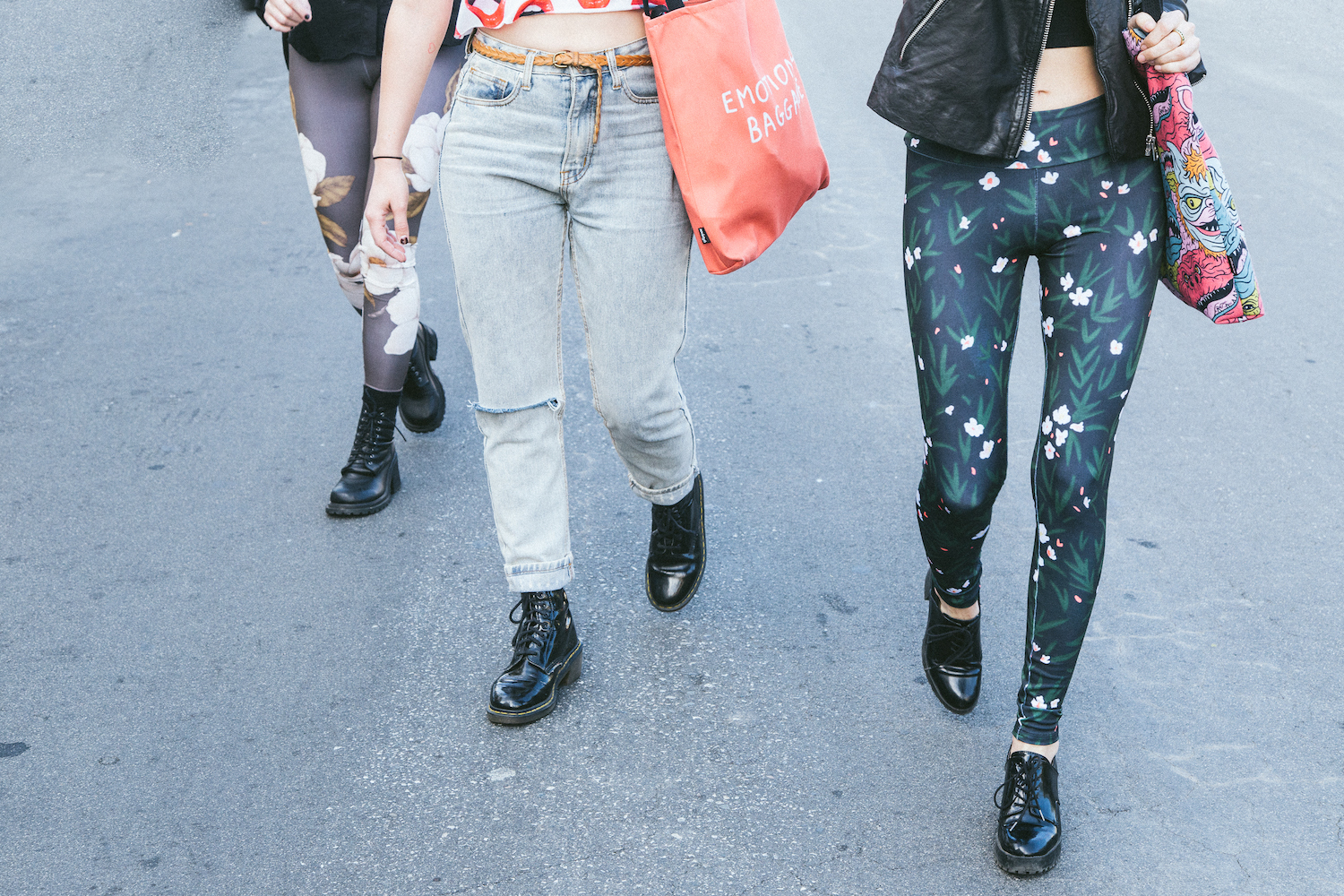 Sunflowers Forever Tote Bag
2856
Is It Spring Yet? Leggings
51
by Maya Bee Illustrations
$39
The Dark Side Biker Tank
222
by Heart Of Hearts Designs
$34
emoji / emoticons Leggings
457