"All I can say is work. Productivity and creativity come from trial and error."
'Letter to My Younger Self' allows artists to imaginatively interact with, advise and encourage their aspiring identity from long ago. But whether you identify as a creative or not, you're still bound to receive some welcomed and wise words.
Brown,
This is the 42-year-old version of yourself. I don't want to tell you what will happen, but you should look forward to it because it does not happen like you may think. I mean, in the back of your mind you probably have an idea. Just know it all works out.
In terms of personality, you should know that you are both an incredibly outgoing and introverted person. It is odd and I still don't understand it. It really depends on the scenario and your mood. But that is just how it is. Stay physically active. Mom and Dad will have you doing all kinds of sports. Soccer, basketball, baseball, tennis, golf, really anything except football. Because you'd be murdered playing football. In any case, you're a physically active person. Keep at it. It's what you are and how you gain a lot of your happiness. In terms of girls, you've probably realized by now you are not a ladies man. You just don't pursue girls the way a lot of guys do. But you'll be fine. You'll meet a few great girls and that is all you need. You might even find one that is incredibly special. Keep an eye out for her. You'll know who she is. But in the meantime, don't worry about being alone. You thrive on your own.
In terms of what you will be, all I can say is work. Productivity and creativity come from trial and error. That is how you will achieve everything. No matter what your profession will be, work is everything. Be proactive. This 42-year-old version of you just came out of one of the most difficult moments you'll experience and much of this moment came out of complacency and laziness. You love to work. Just work at everything. Your profession and your relationships—they are the two most important things in your life. At times you will forget their importance. Be warned!
You are a good kid. Enjoy youth. I know you want to be older, but trust me, you are well designed to be a kid. On the night you turn 20, you'll realize you're no longer a teenager and it'll be one of the saddest nights of your life. But you stay young and there is much happiness beyond that night. Know you have an incredible family, both your parents and the new family when you're older. They will help you achieve everything you can imagine.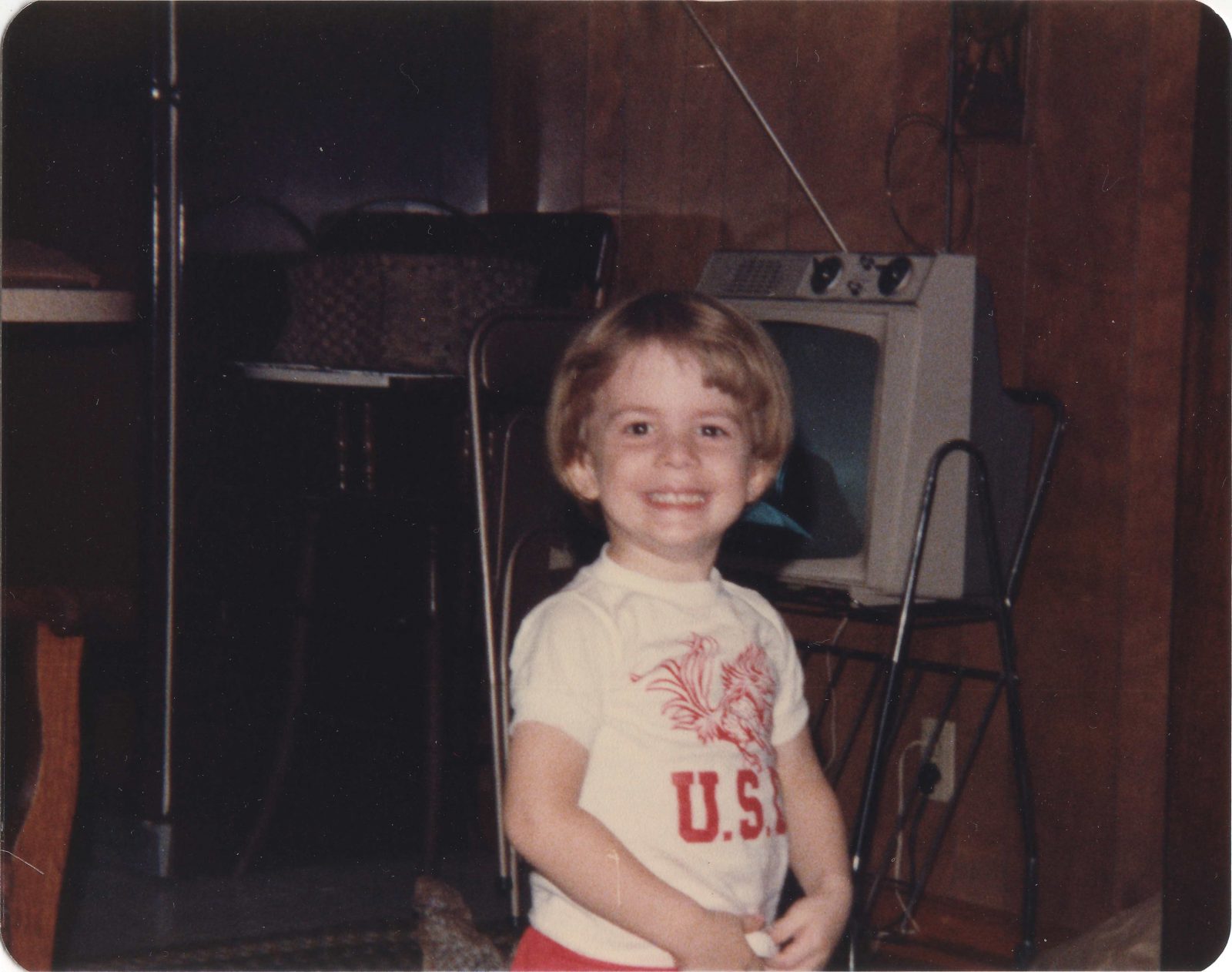 Photos courtesy of Hollis Brown Thornton
Hollis Brown Thornton is an mixed-media artist based in Aiken, South Carolina. His work explores nostalgia, change and how quickly the new can become old in our fast-paced, technology-obsessed world. His work has been featured in The New Yorker, Vice Magazine and at Netflix.