Julia Walck's work exudes happiness.
The music-obsessed graphic designer and illustrator says she's all about FUN (take note of the capitalization), and it's easy to see why. Rainbow-colored typography, vintage collages and perfectly filtered landscape photographs make up her ever-evolving practice, and we can't get enough. We sat down with Julia to learn more about her love of color, retro vibes and all things music.
You work with graphic design, illustration, hand-drawn typography, photography and collage. What are some common themes or feelings you want to express in your works no matter the medium?
I think the biggest thing I want to express is myself. More than anything, I like making art that makes me happy. If it makes other people happy too that's a bonus.
Which medium was your first love, and are there any others you'd like to explore?
Back when I was 15ish and really dove into art, India ink and blue ballpoint pen portraits were my first loves. My work and process is much different now. I think next I'd like to explore how I can integrate my art into animation.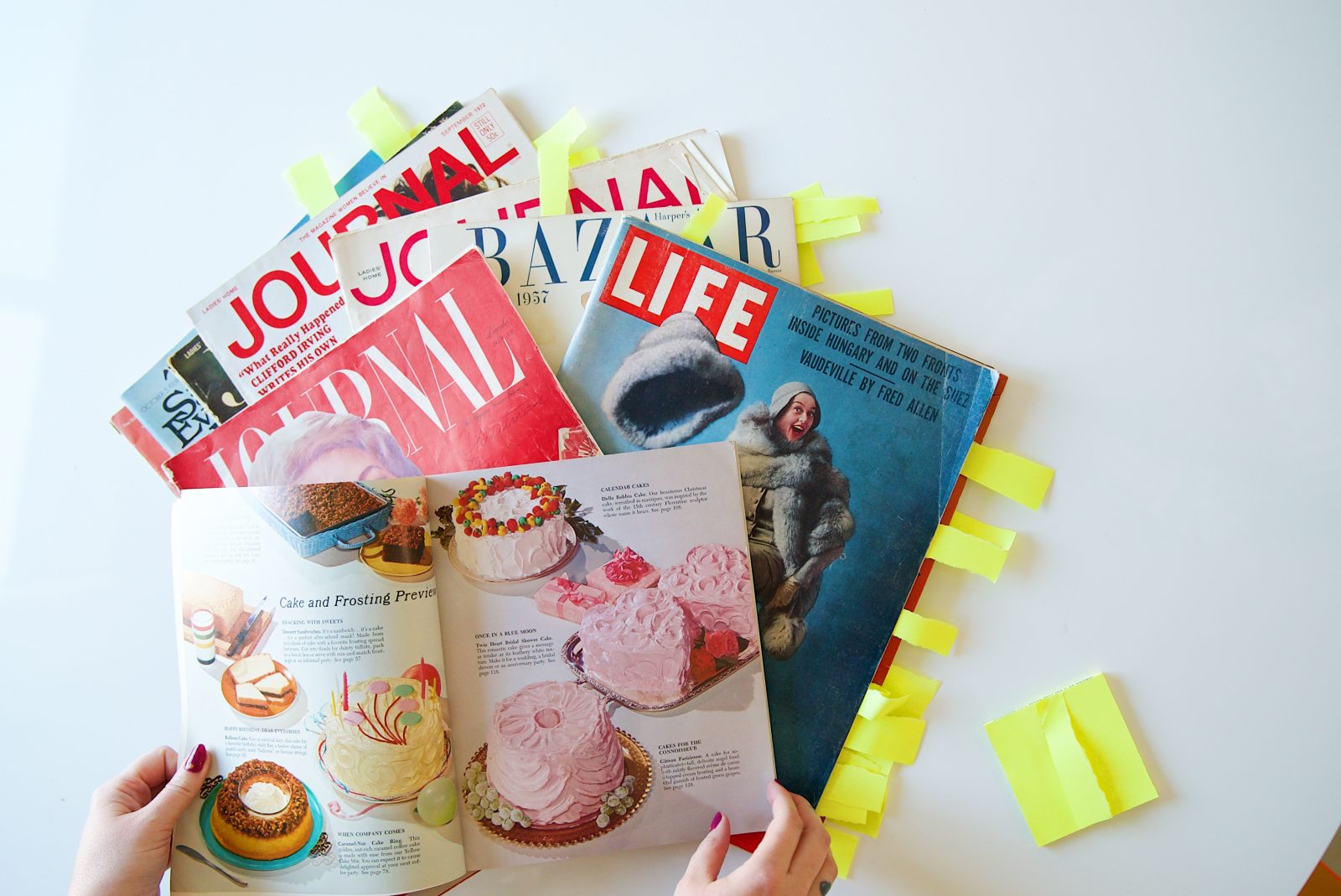 Color is a very important part of your work. What drives this, and does living in sunny Los Angeles have anything to do with it?
Black and white is so boring! Color brings the life into my art and I honestly can't work without it.
I do think living in LA plays a part in my love affair with color. The diversity of the city presents new color combinations every day.
A lot of your works have a retro vibe that especially comes through in your analog photos and collages made with vintage ephemera. What draws you to the past and these analog processes?
I don't 100% know where my love of retro comes from. I just love the all-around vibe of the 60s and 70s and anything kitsch. If I had to dissect it, I think it boils down to tangibility, storytelling and the treasure-hunty beginnings of sourcing materials.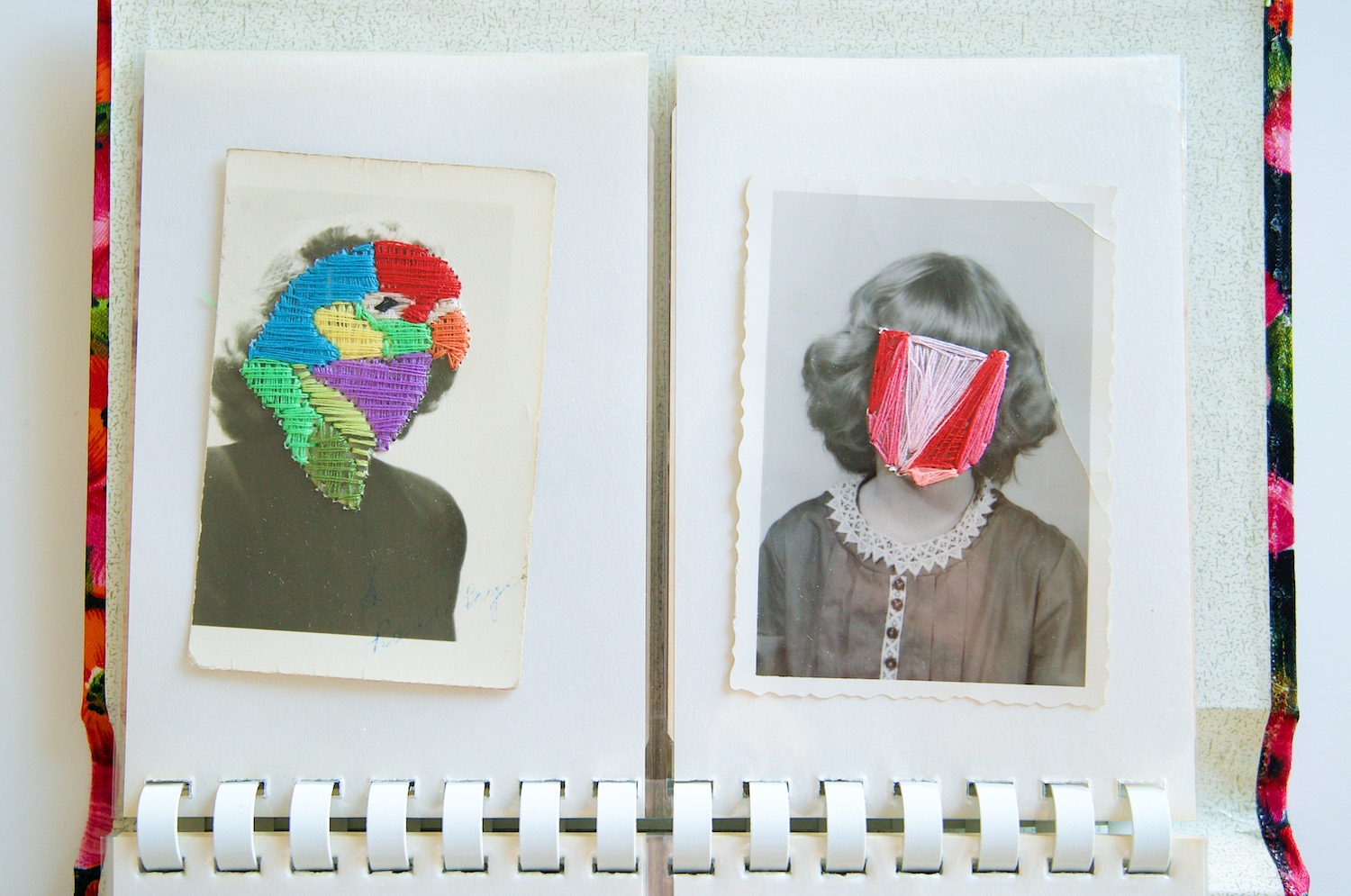 I take it you like music…your website bio says you go to around 90 concerts a year! What's one of the most memorable ones you've been to and why?
One of the most memorable concerts I've been to is Spoon and The Shins at The Greek in Berkeley, 2017.
So, The Shins did a show the night before at The Greek here in Los Angeles. But we decided to drive 6 hours out of our way to see them at The Greek in Berkeley because Spoon was on the bill. (and yes, I have traveled further to see bands that I love. And yes, I know I'm crazy).
My boyfriend Jackson and I got a nice spot in the middle of the pit. Spoon absolutely crushed it. We bonded with people in the crowd about just how amazing "The Underdog" is live. Then The Shins came on. Heartworms had very recently released so there was a fair share of new songs mixed with their classics.
A little over halfway through, they played "Girl on the Wing"… but it was mashed up with "Your Love" by The Outfield… which is a song Jack and I prank each other with. "What does that mean?," you're probably asking yourself. Well, it started a few years back when "Your Love" kept popping up in this one commercial all the time. You know the one; it was for dryer sheets and was SUPER annoying.
Well, we would play it for one another when we least expected it. In the middle of a playlist, or blasting it from our Sonos speaker when one of us was out of the house, etc. For Christmas that year I received a recordable card with, you guessed it, "Your Love" on a loop. We disassembled the recording device and would tie it to doors, or tape it to the top of drawers so when opened, the song would attack.
So out of all the songs in the world, The Shins played "Your Love." I remember the moment of confusion, shocked laughter and pure happiness when hearing James Mercer belt, "Josie's on a vacation far away!"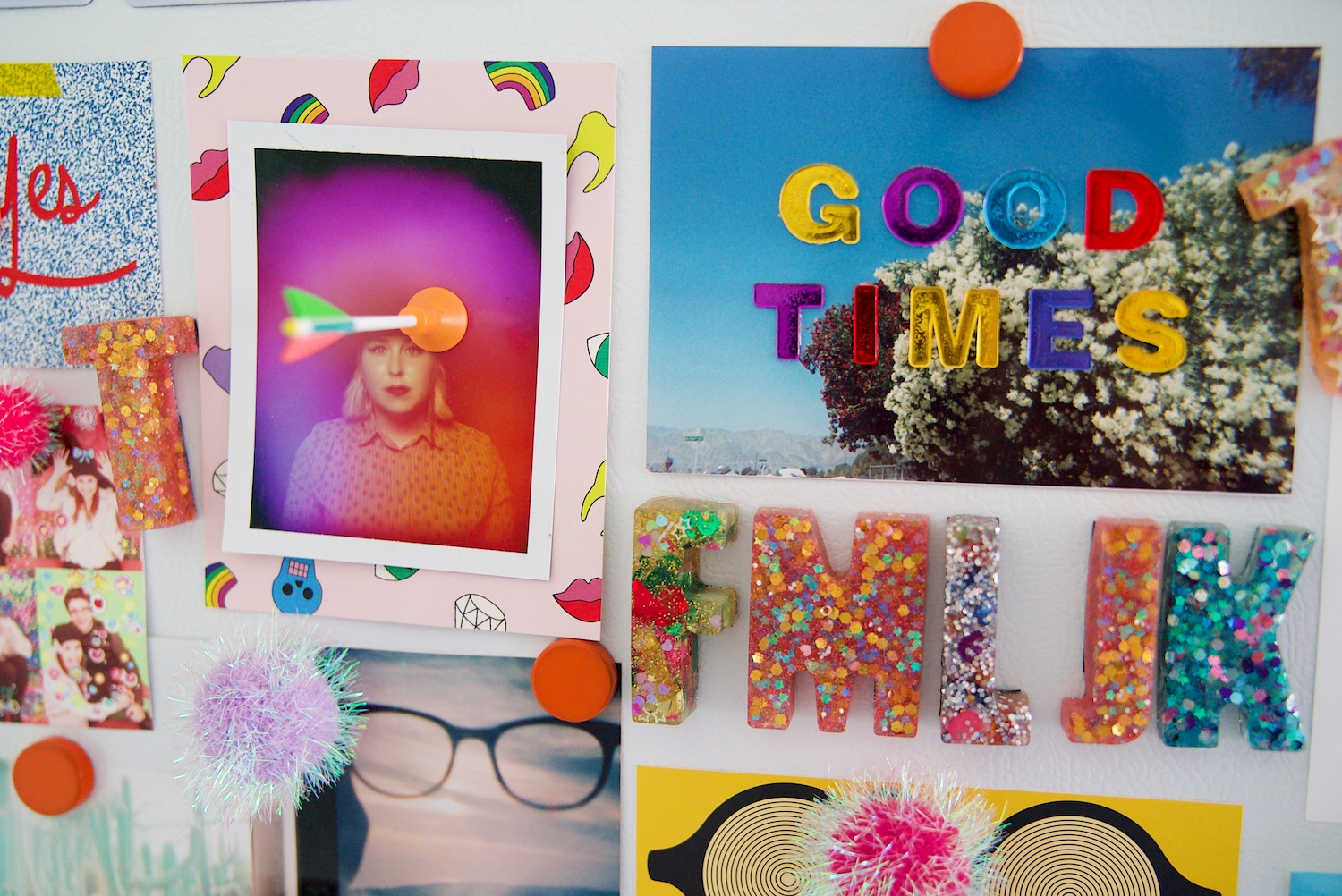 You're also no stranger to festivals. We're prepping for festival season here at S6–do you have any survival tips for newcomers to the scene?
Definitely.
The first and most obvious tip is to stay hydrated! It's hard work trudging from band to band in the hot, hot heat. Remember to sunscreen up and bring a scarf to tie around your face in case you're caught in a dust storm.
On the flip side, if you're headed to a fest where rain might be in the cards, rain boots will be your best friend. A waterproof bag, raincoat and extra socks won't hurt, either.
Other helpful things to have on hand are portable phone chargers, ear plugs and hand sanitizer!
Can you tell us a bit about your typography series and how you like to keep things fresh? You experiment with so many different styles and we read you love drawing with twigs! What sparked that?
Typically I draw with acrylic paint pens or microns, and every once in a blue moon I'll bust out some watercolors or something completely random.
Sitting among my pens and paintbrushes I have a few twigs. A professor at FIDM named Ria Lewerke sparked that. Ria taught a brand marketing class where one day she touched on different experimental techniques to use when designing. She mentioned dipping found objects, like twigs, into India ink and taking it to paper. Something along the lines of each object leading to new and unexpected surprises you wouldn't find otherwise.
I even have a piece I drew with lipstick during a heatwave in LA titled Hot Hot Hot. The final step in all of my typographic pieces is bringing them into Photoshop so I can clean them up and tweak the colors to my liking.
The phrases you choose are also positive without heading into saccharine territory. Is finding a balance and keeping it real (for lack of a better term) important to you?
It is. My typographic pieces are usually extensions of whatever I'm feeling in a particular day and sometimes can be tiny pep-talks to myself so I like to keep them honest.
So when you're not making stuff, what can we find you doing?
Rummaging through an antique store, perusing a flea market or rocking out at a concert.
Lastly, where do you see your work heading in the next few years?
I'm not on a particular path, I'm just along for the ride.
It Is What It Is iPhone Case
Social Butterflies Canvas Print
Love Is In the Air Framed Mini Art Print
Stay in Bed Sunday Throw Pillow
Coat of Many Colors Sticker