Having a beautiful and functional living room is essential for any home. The living room is the central gathering place for family and friends and should be equipped with all the things you need to make it comfortable and inviting. Whether you're moving into a new place or sprucing up your existing living room, this blog post has got you covered with all you need to know for the basics of living room decor. 
We've put together a checklist of 16 must-have living room essentials – from furniture and home decor to items that will keep you entertained – so you can make sure you have everything you need for the perfect living room.
1) Couch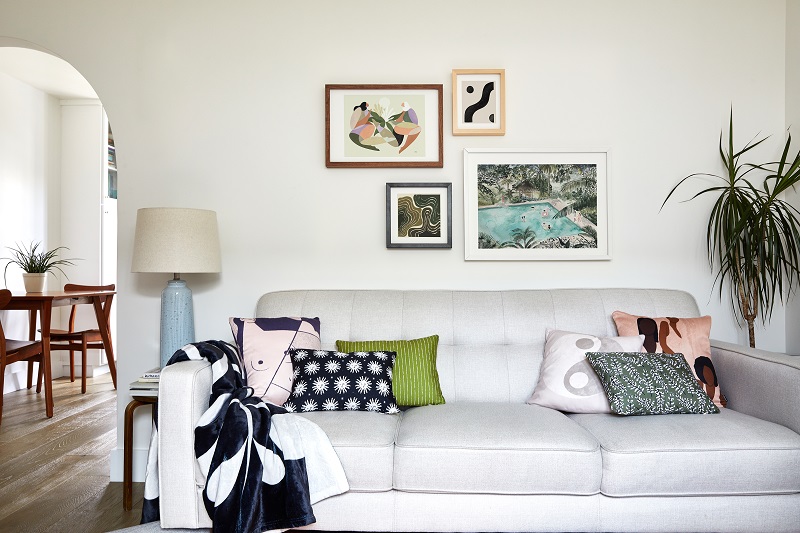 A couch is a must-have on any living room furniture list. It's one of the most basic elements of a living room. The right sofa serves as a comfortable spot to relax, entertain guests, and socialize with family. A sofa serves as the anchor of the room, as many other items in your living room layout will build off of this piece.
2) Coffee Table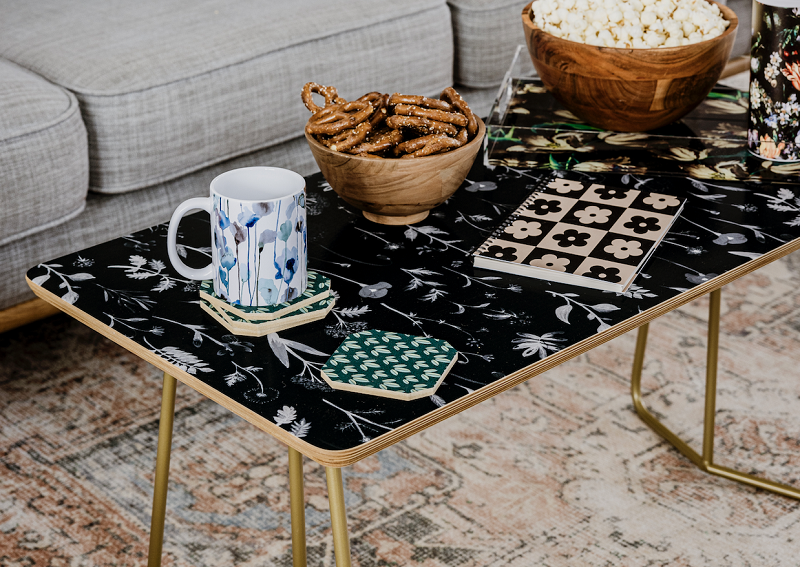 Similar to your couch, a coffee table is an important piece of core living room furniture. It provides a place to put magazines and books, display décor, and offer a convenient spot for snacks or drinks. A living room furniture list is incomplete without it!
3) End Tables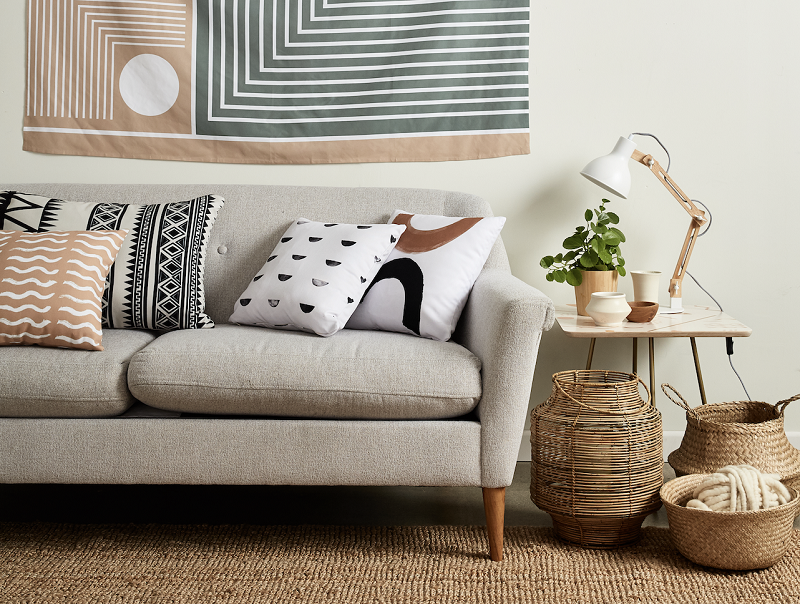 End tables are an essential part of any living room decor, providing a place for lamps, drinks, books, and other items. End tables also help to create balance in the living room and should not be overlooked. Adding side accent tables will ensure that your living space is both functional and stylish.
4) TV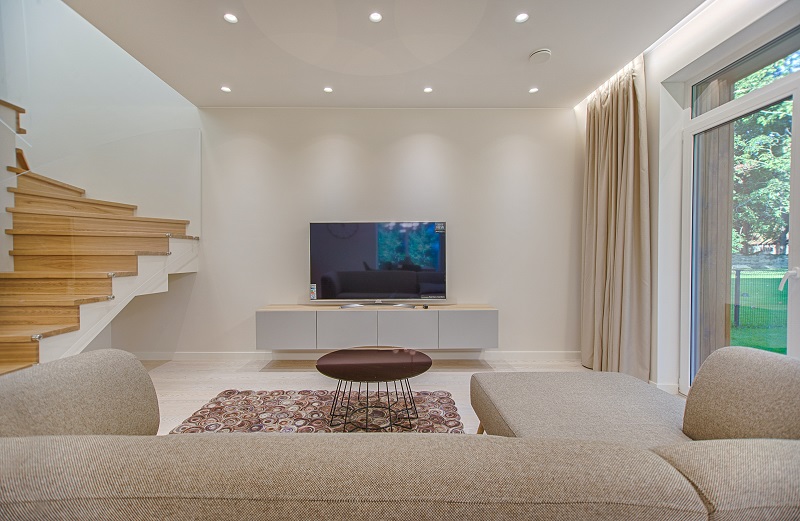 A living room is meant for entertaining and a TV, and its accompanying TV stand, is an important part of that. It's a great way to bring people together and enjoy quality time with friends and family. If your household loves binge watching movies or the newest tv show, make sure to invest in a good TV that will deliver prime entertainment.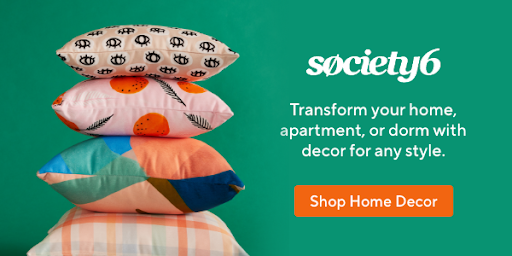 5) Media/TV Console or Entertainment Center
A TV console is an essential item on any living room furniture list. Not only does it serve as a home for your TV, but a console or TV stand also stores DVDs, games, and other living room basics. 
6) Rug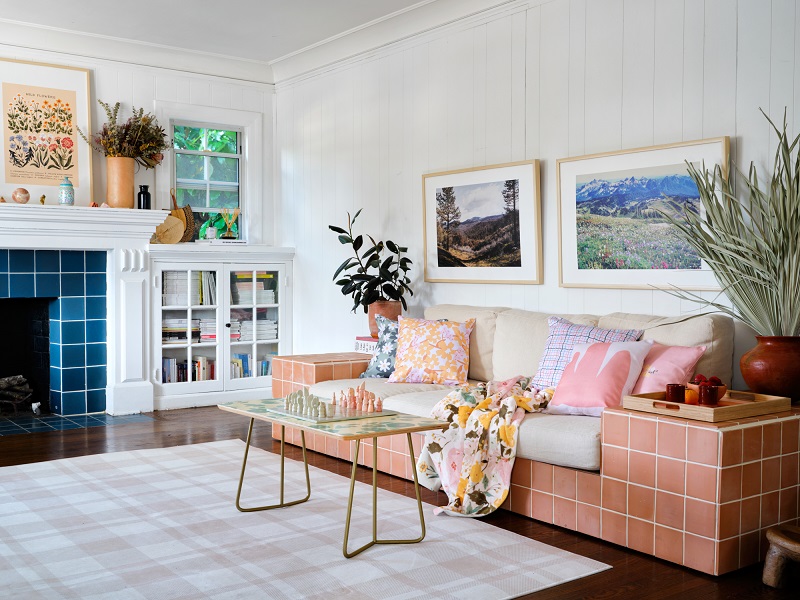 Without an area rug, your living room floor might feel cold and bare for you, your family, and your guests. Rugs provide texture, warmth, and a sense of coziness, adding to the atmosphere of your living space. They also anchor the furniture and create visual boundaries, making it easier to arrange and rearrange your living room basics. Make sure to pick an area rug that complements the other decor and know your ideal rug size for the living room.
7) Curtains or Drapes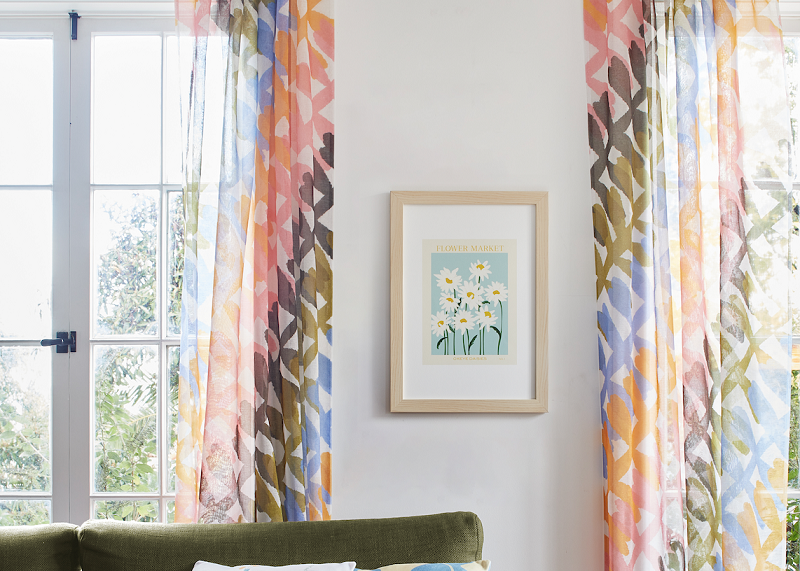 Curtains or drapes are a necessary part of any living room basics checklist. They provide privacy and light control, and can also add a touch of style to the space. Whether you're looking for a sophisticated drape or bright and cheery sheer curtains, learning how to choose curtains for the living room is a must.
8) Artwork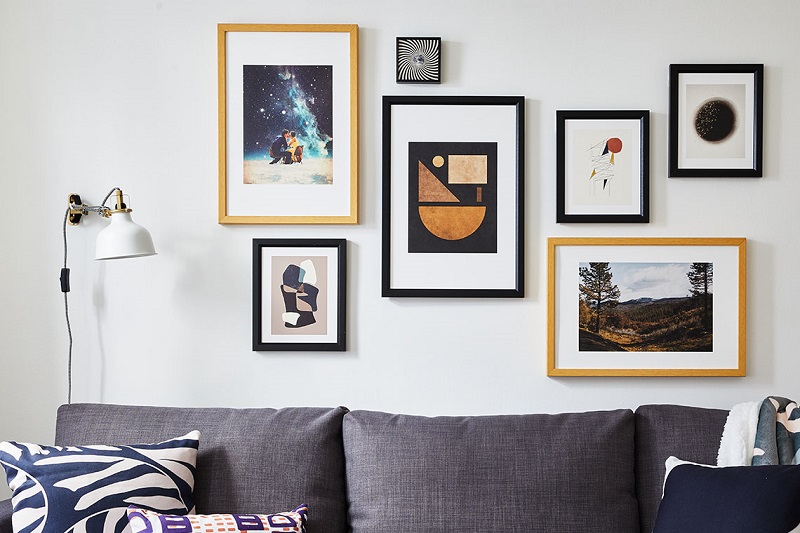 Artwork is an essential component of any living room. Without artwork, a living room lacks personality. Adding wall decor through art brings color and style to the space, making your wall decor feel complete. From art prints to tapestries, artwork is a great way to tie together your living room basics.
9) Throw Pillows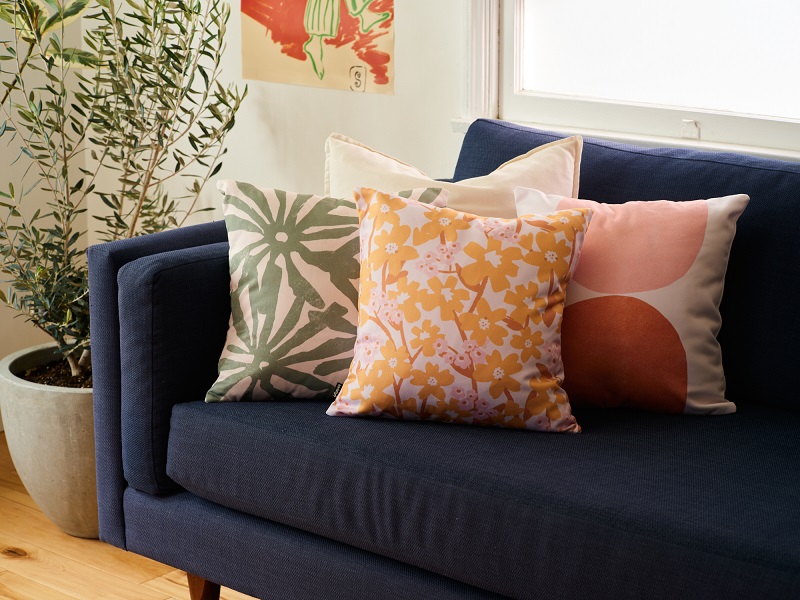 Throw pillows are an essential way to decorate a cozy living room. A throw pillow or two can instantly add a pop of color, texture, and coziness to the room. Adding a throw pillow set is an easy way to incorporate comfort and style into the rest of your living room furniture.
10) Throw Blankets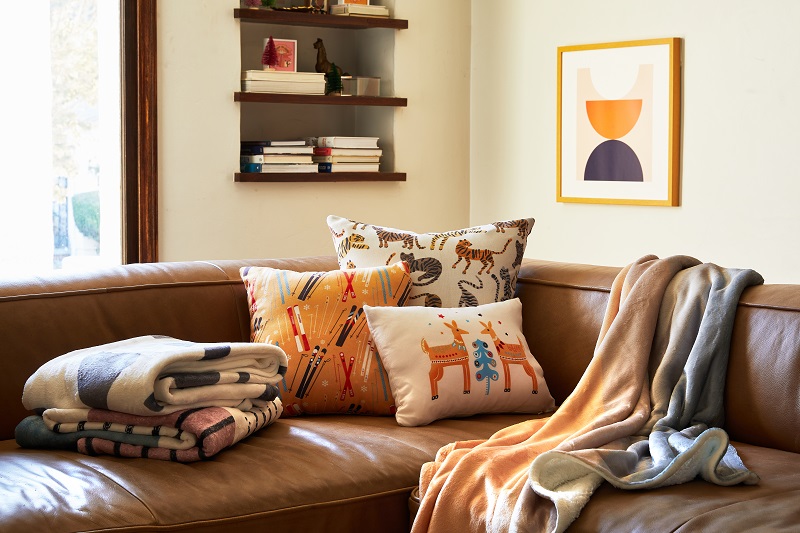 Throw blankets not only add comfort and style to your living room but also provide warmth when needed. Adding a few throw blankets to your living room furniture list is an easy way to switch up the look of your living room without making any drastic changes.
11) Accent Chairs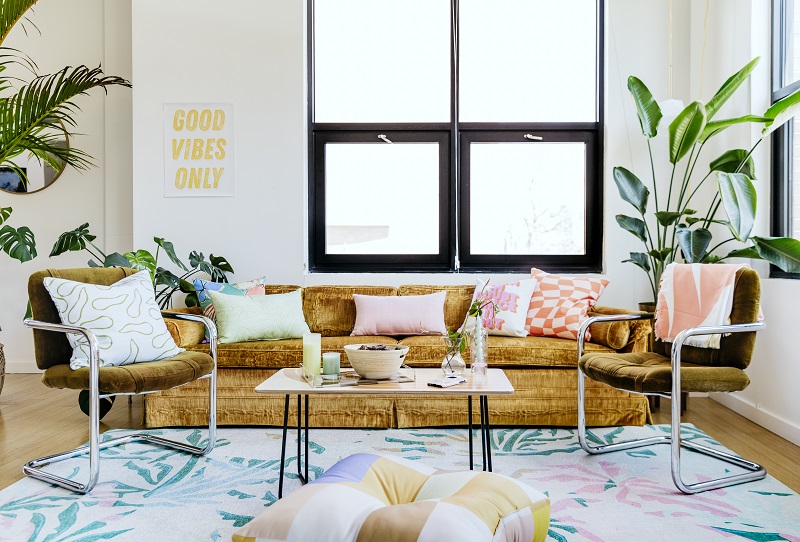 Don't rely just on your couch – consider adding accent chairs. An accent chair adds a unique design element while providing extra seating. A quality accent chair is a great way to make your living room stand out.
12) Floor Lamp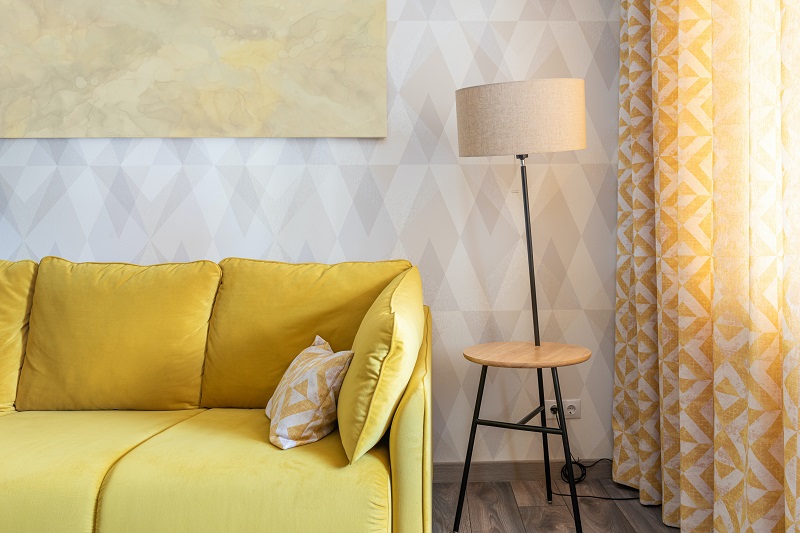 Lighting can make or break the atmosphere of a room, and floor lamps make the perfect accent, providing ample lighting and extra ambiance. Not only does it help to illuminate dark corners and provide a great source of task lighting, but it also adds a touch of style to the rest of the things in your living room. 
13) Table Lamps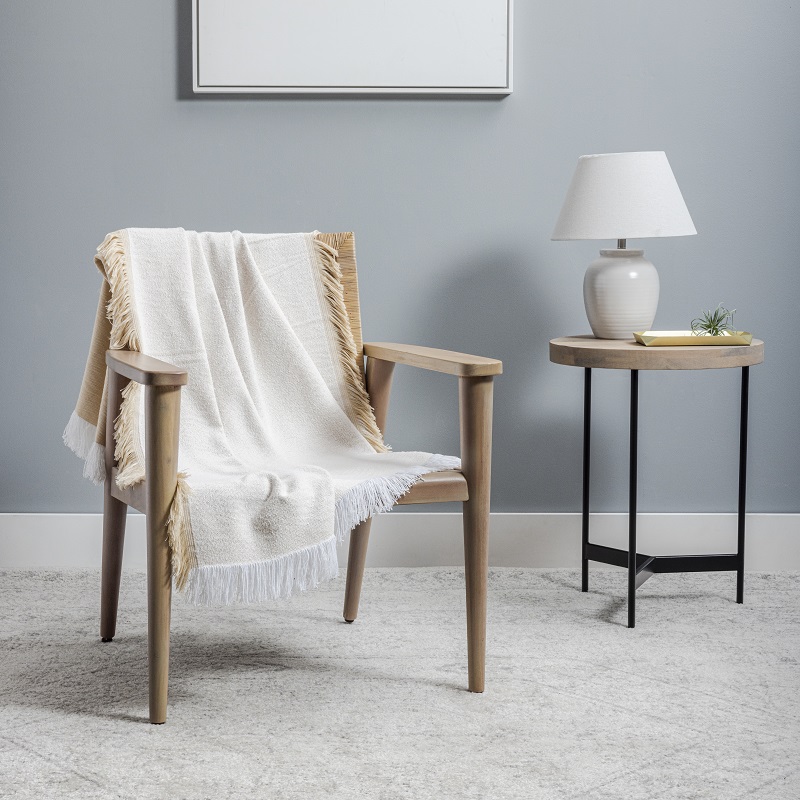 Table lamps help to balance out the other furniture pieces on your living room furniture list.  The right table lamp can create a well-rounded living room atmosphere that feels complete. Place a table lamp on your end tables or put one or two on a credenza.
14) Candles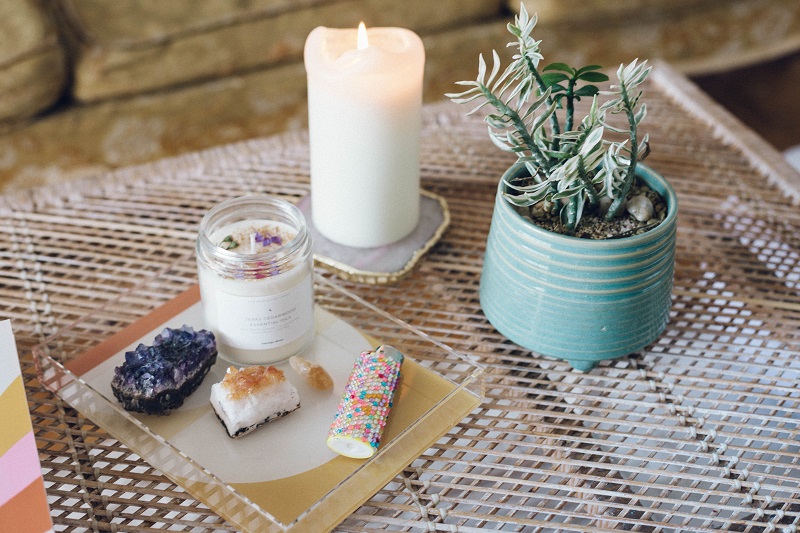 Candles add a cozy ambiance to any living room. Whether you prefer scented or unscented, wax or flameless, candles are an affordable and simple way to compliment the rest of your living room essentials.
16) Greenery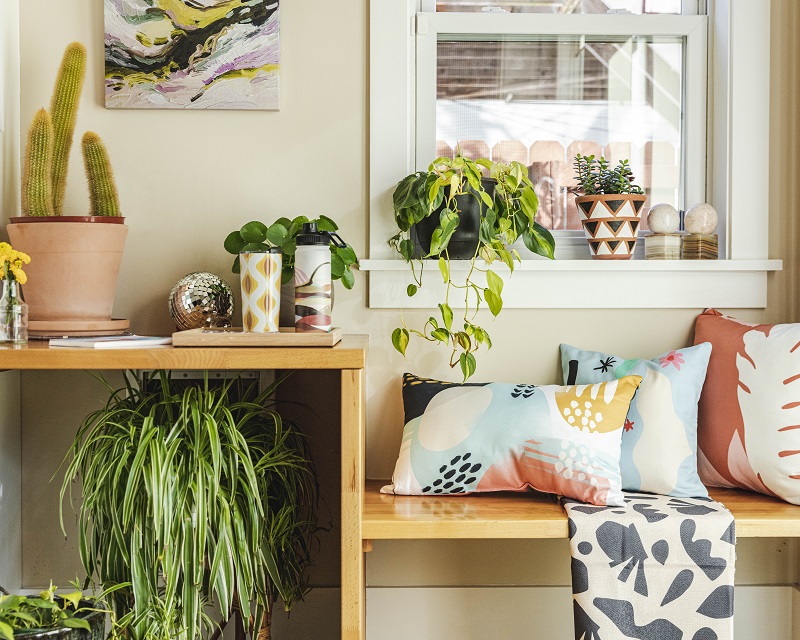 When it comes to completing the essentials list of your living room furniture, don't forget to compliment the space with greenery. Whether it be a few potted plants or a large fiddle leaf fig tree, adding some foliage is an important part of creating a cozy and welcoming atmosphere. Greenery can help to add life and energy to your home. In fact, certain indoor plant species can help to reduce air pollutants.
Cover the Living Room Basics With Society6
Whether you're revamping your existing living room or starting fresh in a new place, Society6 makes it easy to get all of the living room essentials you need. From big must-have items like coffee tables and side tables to smaller decor like wall art, throw pillows, and throw blankets, you can find everything for your dream living room. Learn how to decorate a living room and discover the perfect combination of comfort and style for your home with Society6's selection of living room essentials.
Sources: 
Hort Technology.

Effectiveness of Houseplants in Reducing the Indoor Air Pollutant Ozone.

http://php.scripts.psu.edu/users/d/r/drd10/Site/Publications_files/Indoorairplants.pdf