If you're lucky enough to have a living room, first of all, congratulations. As anyone who's lived in a studio knows, that kind of space can be a luxury.
That said, it's yet another room to decorate, and if you're not an interior design guru, that can be an intimidating task. But once you break it down to the basics, decorating your living room can be a breeze. And dare we say, even fun?
Think about the name itself: living room. Quite literally a room meant for living. The living room is where we root for our go-to teams during games over a snack spread, where we Netflix and chill (if we're still saying that?) on date night, or where we cozy up on the couch with a good book. It's where we entertain ourselves and guests, so it should definitely be a place people feel welcomed and comfortable. And while that might sound like a lot of pressure in terms of what to put in there and where, if you stick to a few simple essentials, like a coffee table and throw pillows, it doesn't need to be so tough. Below, learn about a few things to consider as you plot out a living room situation so good you may have trouble getting anyone to actually leave.
Eyes on the Prize
Let's face it: 99% of the time you're in the living room, your TV is going to be on. That said, choosing where you hang or set your screen is a simple first step. A cool credenza is the perfect furniture piece to place underneath (or below) your television, since it's a great platform for your gaming station, DVD player, stereo, or other electronics and you can stash your discs and accessories there too. It's also important to figure out the placement of your "entertainment station" first because there might only be certain areas of the room where it can work. Then once you've got that, you can figure out the placement of seating that allows you to comfortably face it, as well as interact with your guests.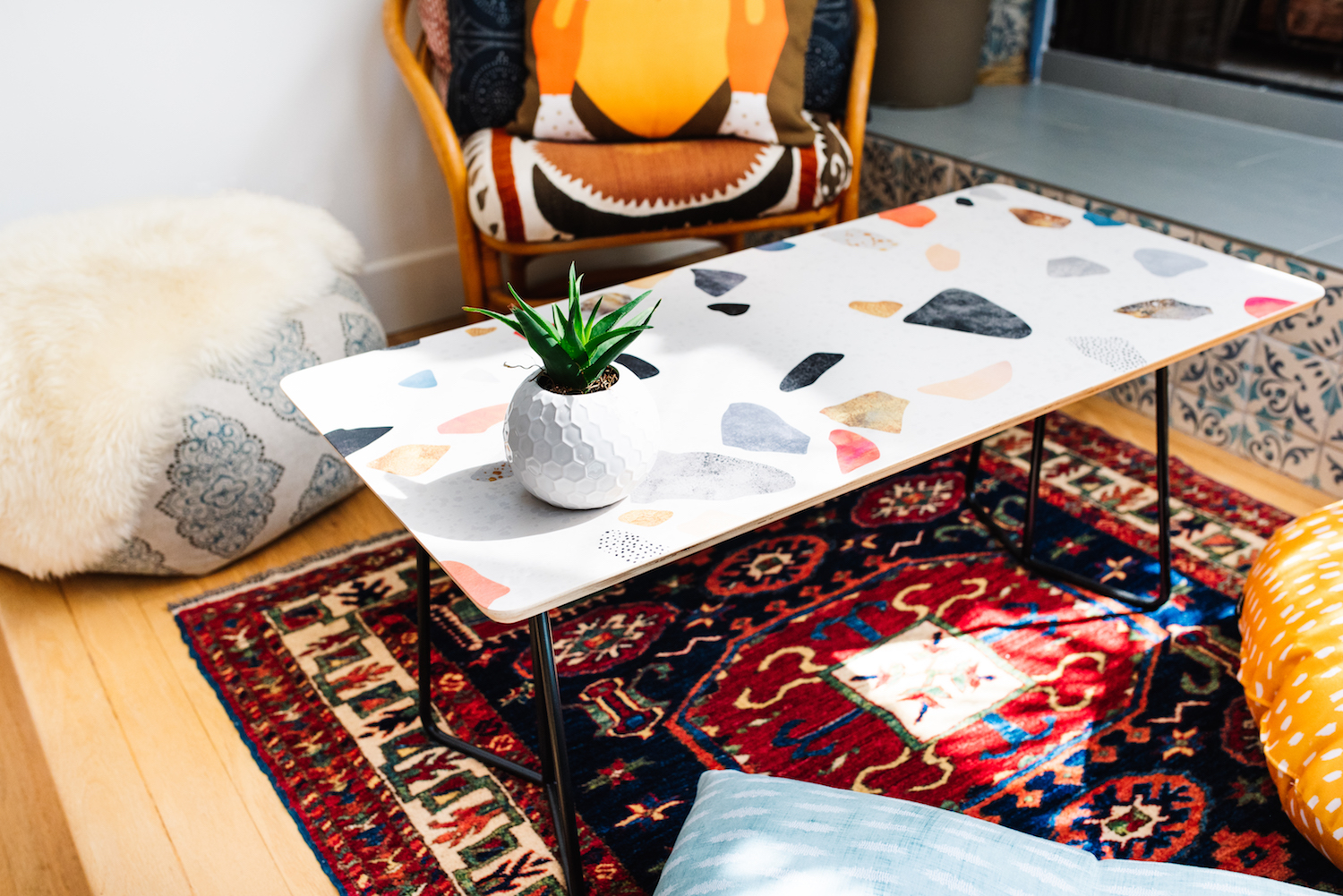 Coffee Talk
A coffee table is kind of a living room essential. If you plan on enjoying any food or drink in there, you're gonna need something to set it on, right? But besides it's practical uses, a coffee table a surface you can feature some design, like with some cool coffee table books or a decorative tray where you can place a scented candle or other little items you'd like to feature. And don't forget the coasters.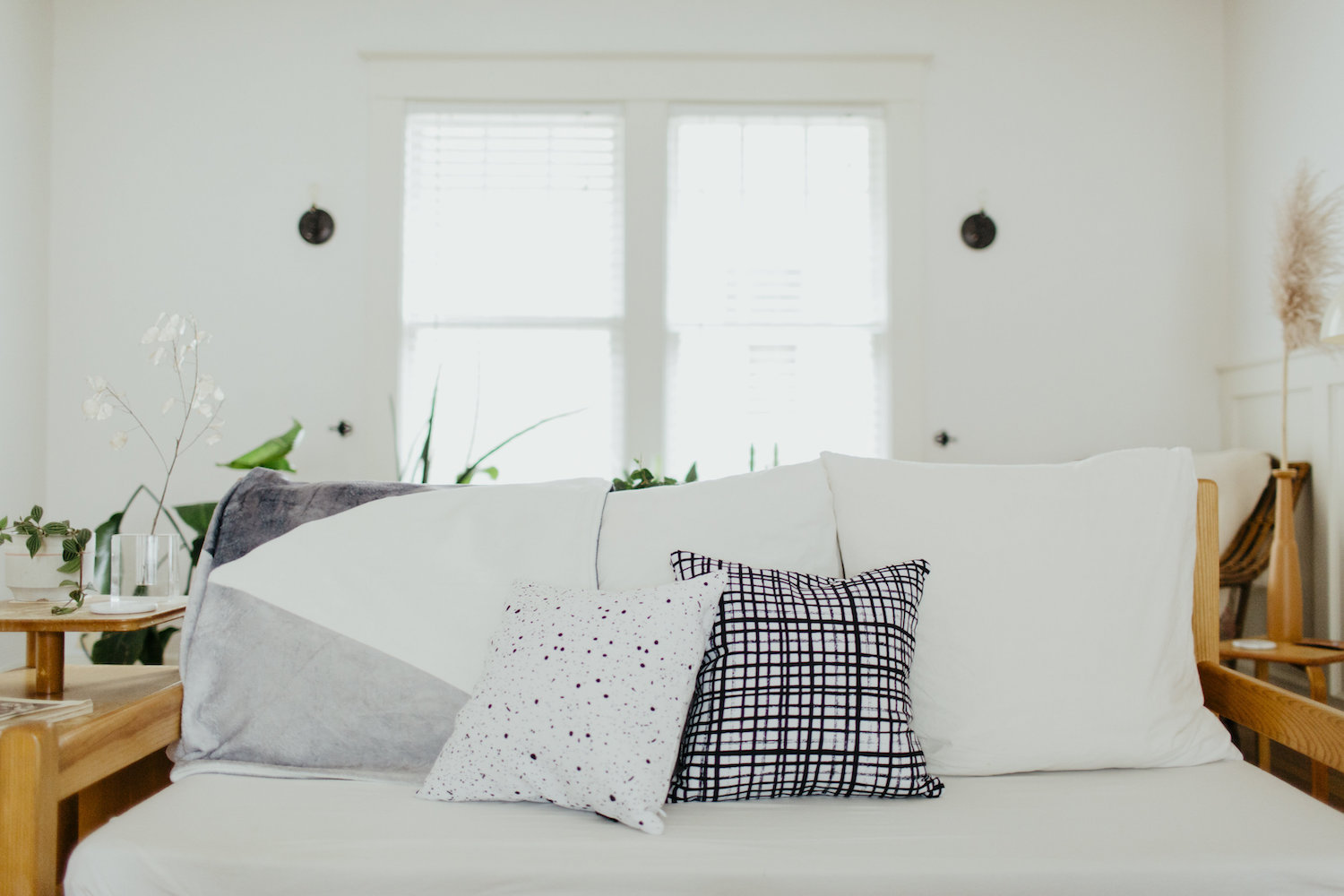 Keep It Cozy
The addition of cozy accessories like throw blankets and pillows aren't just another place to play with color, texture and pattern (particularly if your living room is otherwise on the neutral side), they'll make your living room furniture all the more inviting — in the case that you happen to take a snooze there every now and again.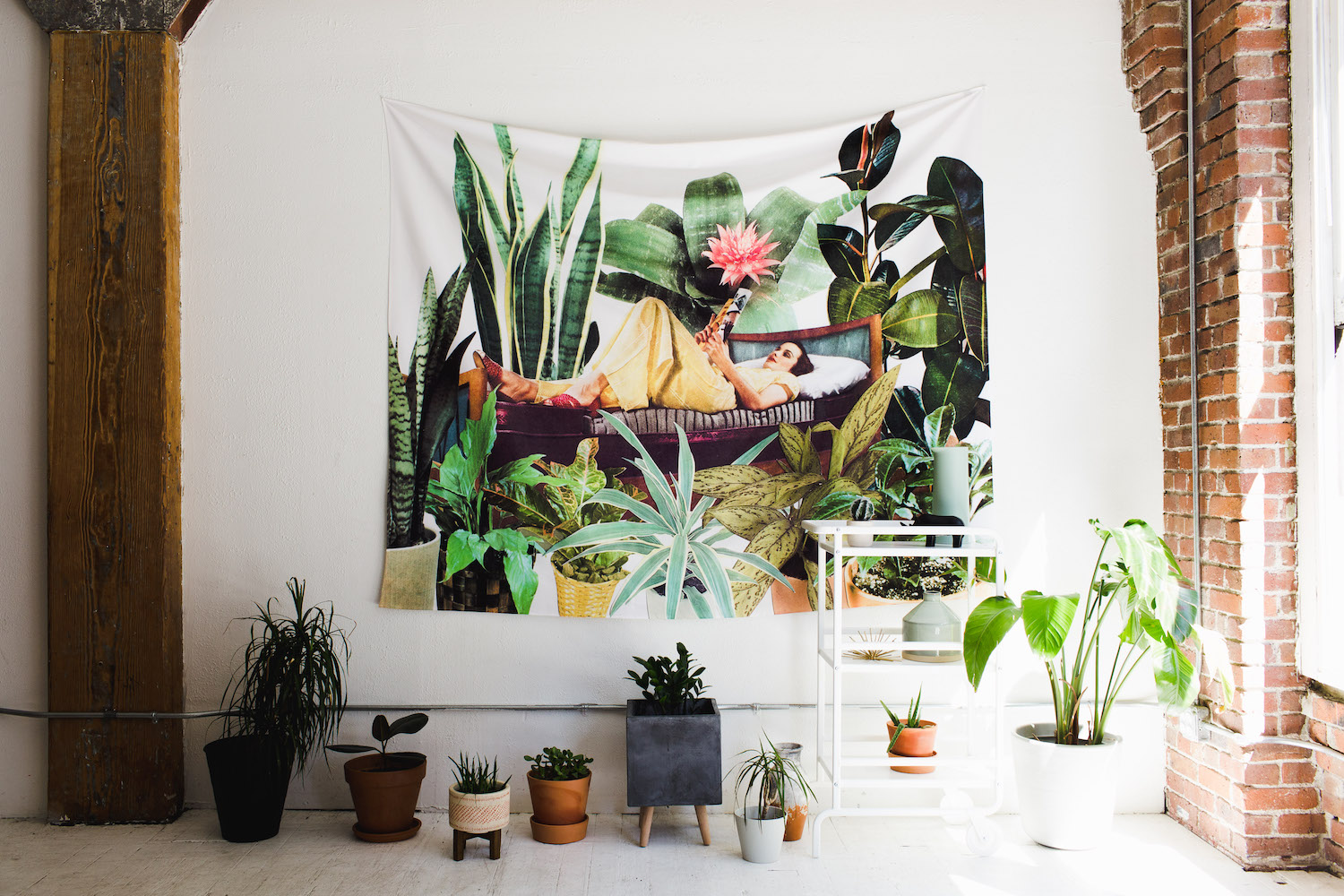 Deck the Walls
Don't forget about the wall space in all your decorating. Adding prints, personal photographs, tapestries or other types of artwork to the walls makes it more personal and therefore gives your guests a sense of who you are and creates warmth. Another way to play with wall space in a creative way is with the use of wallpaper. Pick one wall to apply some peel-off panels in a pattern that speaks to you. This is a low-pressure way to get a little bold.
Written by Ashley Tibbits
Show Living Room Essentials
Terrazzo Treasure Coffee Table
by Elisabeth Fredriksson
$249.00
PALMA DARK Coffee Table
by holli zollinger
$249.00
Stolen Faces Coffee Table
by Mind Over Pattern
$249.00
Vintage Rose Garden Coffee Table
by Mind Over Pattern
$249.00
Ibiza Credenza
by holli zollinger
$649.00
Black And White Triangles Throw Blanket
My Heart to Give Rectangular Pillow
Essie Throw Pillow
by Charlotte Winter
$29.99
Leo - For Marie-Claire France August 2018 Framed Art Print
by Isabelle Feliu
$109.99