No matter where you live or how you celebrate the season, we were all once wide-eyed children anxiously awaiting the holiday traditions of our families and cultures. I'll always remember my little sister and I making orange pomanders, piercing the oily rind with pointy cloves to reveal a perfect, festive scent. So with all these warm and fuzzy memories floating around, why deny nostalgia its spotlight? We asked some S6 artists to illustrate and share some of their favorite childhood holiday memories, and the results will absolutely warm your heart and take you back to sweet days of youth.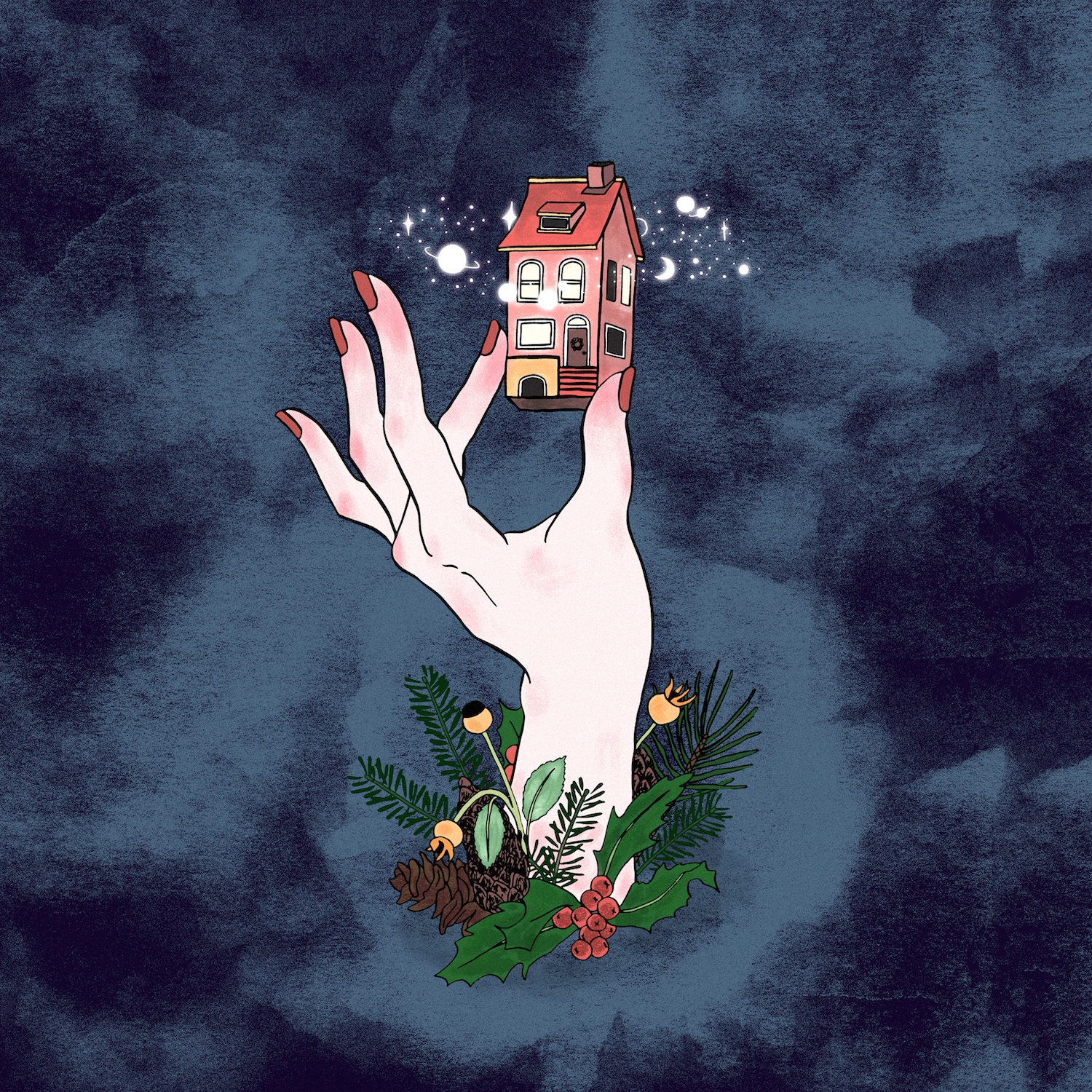 My mum moved from Germany to Spain six years before I was born and she soon adapted to the new culture and language, and so she raised me as a regular Spanish kid (or almost!). 
Every year come December 21st, my father would put the winter tires on the car, load the trunk with suitcases and presents, and the whole family (dog and all) would embark on a two day driving adventure to cover the 1700km to the north of Germany. As an only child, the journey wasn't particularly fun, but as soon as the thermometer would begin to drop, and the light recede with the climb, I could hardly sit still with excitement. Finally we would arrive to Bremen, all cold and grey and snowy, with Christmas lights and candles in every window. We would cross the city and eventually the tall house of my grandparents would appear out of nowhere, with my grandma peaking from behind the windows, chicken soup always ready on the stove.
She would rush out to greet us as soon as she saw the car approaching. She would hug me hard, telling me things I couldn't understand in the familiar yet unknown language German was to me. I would spend the next two weeks in that confused, yet lovely state, basking in the parallel universe that was my mother's family and feeling like the luckiest kid in Spain.
Shop JeezVanilla here.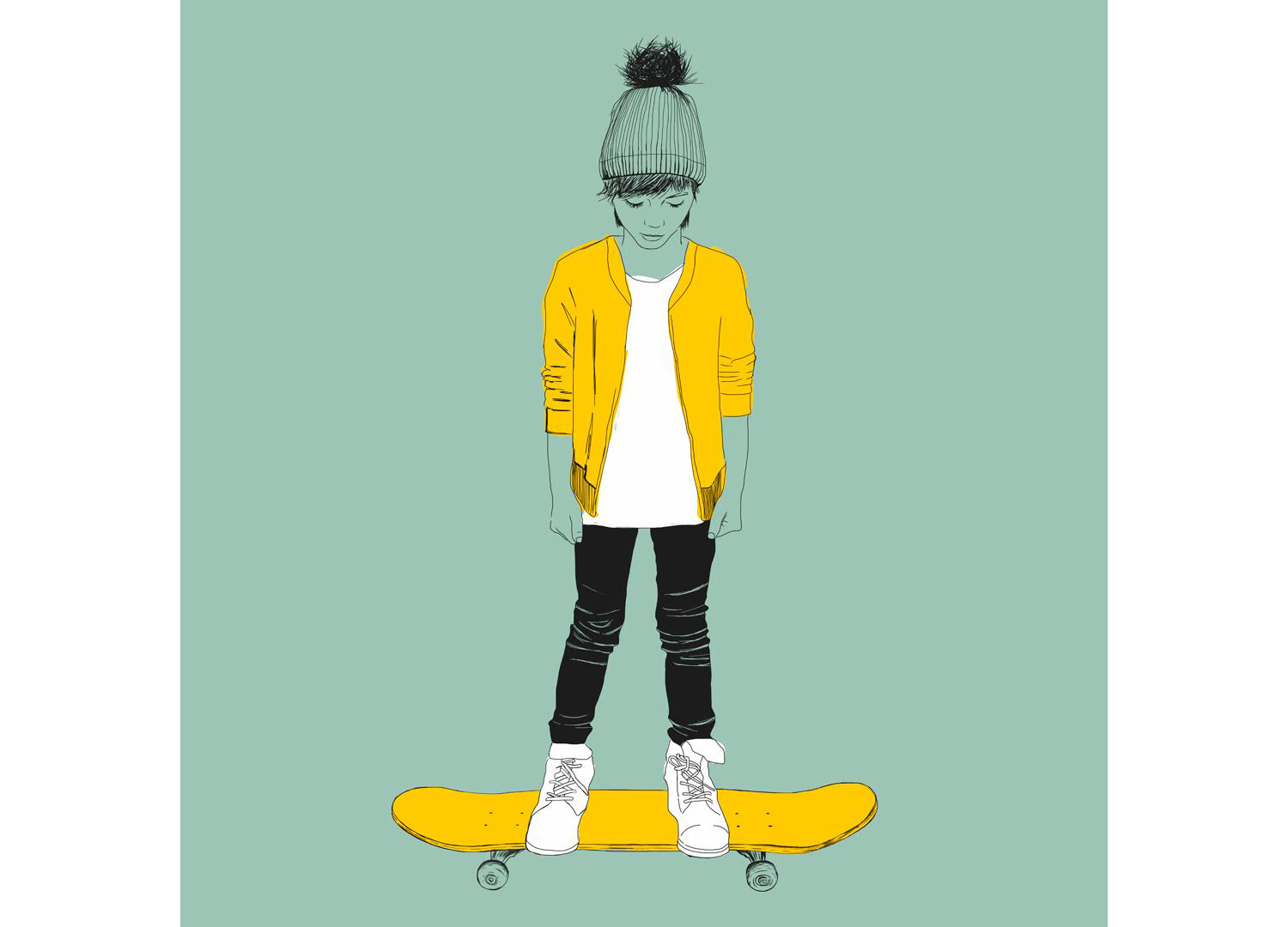 Who cannot remember the first time they tried to get on a skateboard? Many kids have fun with friends skateboarding on vacation.
Shop more of The Red Wolf here.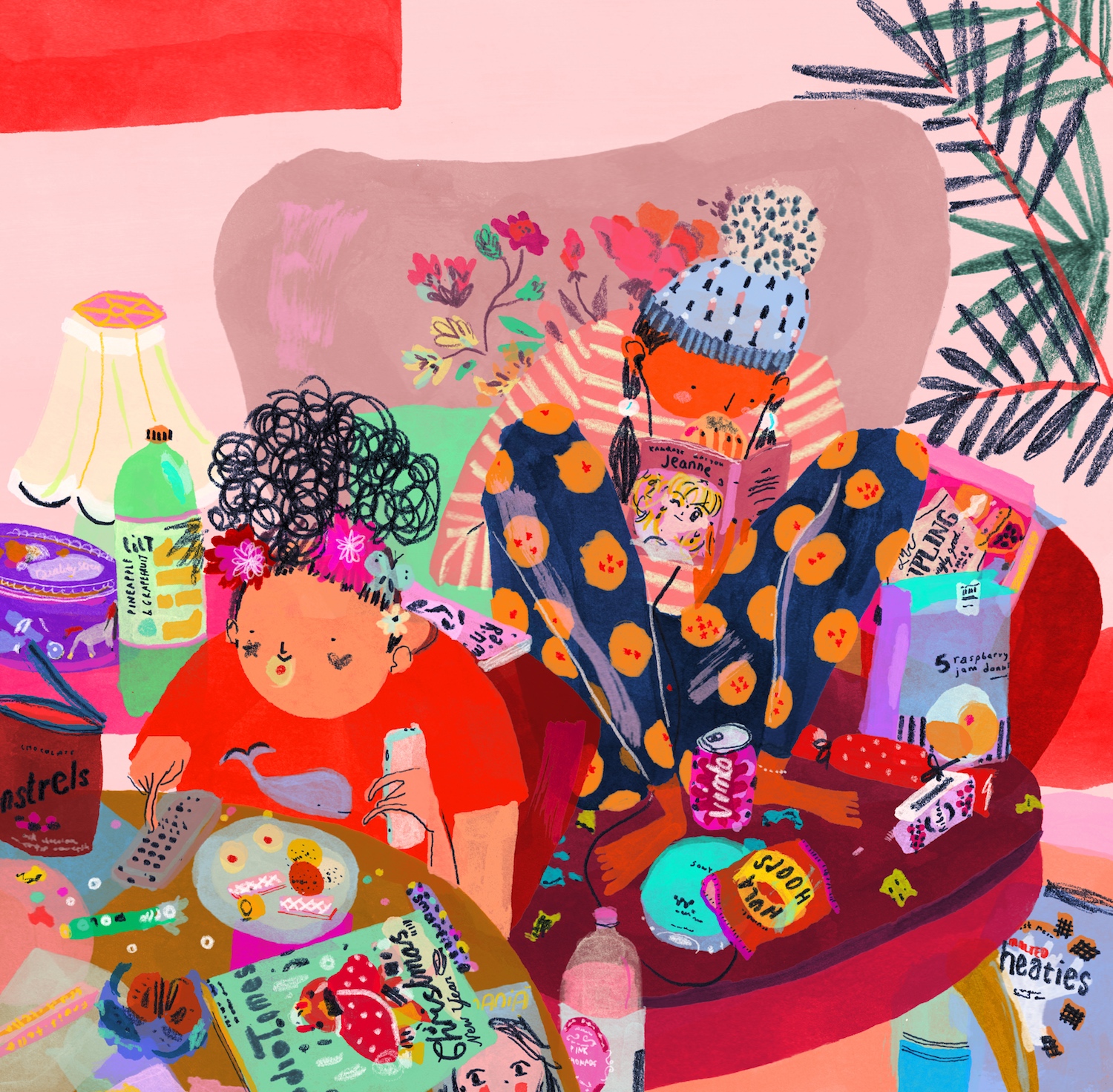 My family moved to Germany when I was about 8, and for a while we'd go back to England for most Christmas and summer holidays. This is when we'd binge on everything we missed from the UK, TV, shopping and many, many processed foods. As soon as we arrived at our Granddad's my sister and I would beg our mum to drive us to the 24-hour (!!) Tesco's nearby and we'd just walk around for ages, looking at all the new flavors and rebranding. With all our excitement about wine gums and Sainsbury's custard donuts, Christmas dinner wasn't that interesting, but we did always enjoy Blackadder's Christmas Carol and all the comedy specials.
Shop more Mouni here.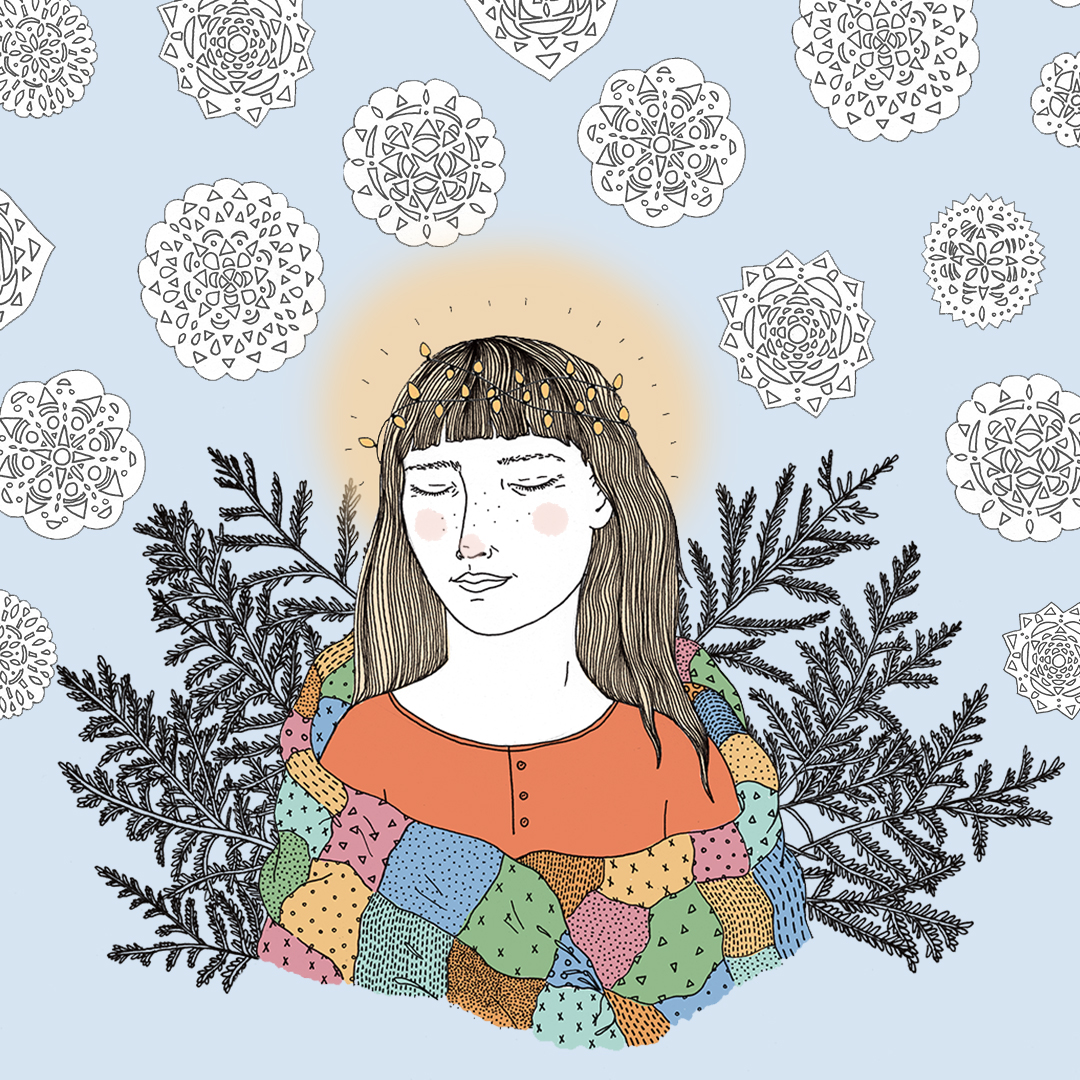 My holiday memories are not so much made up of specific events (my family was never very big on Christmas, although we did celebrate it) but rather of many small pieces that fit together to create a feeling of warmth and comfort during the cold winter season. The smell of cedar branches, laid about the house in lieu of a Christmas Tree. Being a small child, completely engulfed in the patchwork quilt my grandma made and gifted to me. The friendly glow of little white holiday lights, adding a special warmth to our typically dark, solar-powered house. Lastly, and this is one I still cherish and practice today: making snowflakes out of paper with my friends at school and the immense feeling of satisfaction that occurs when you open them up to reveal the delicate geometric masterpieces your hands have just created!
Shop more Mali Fischer here.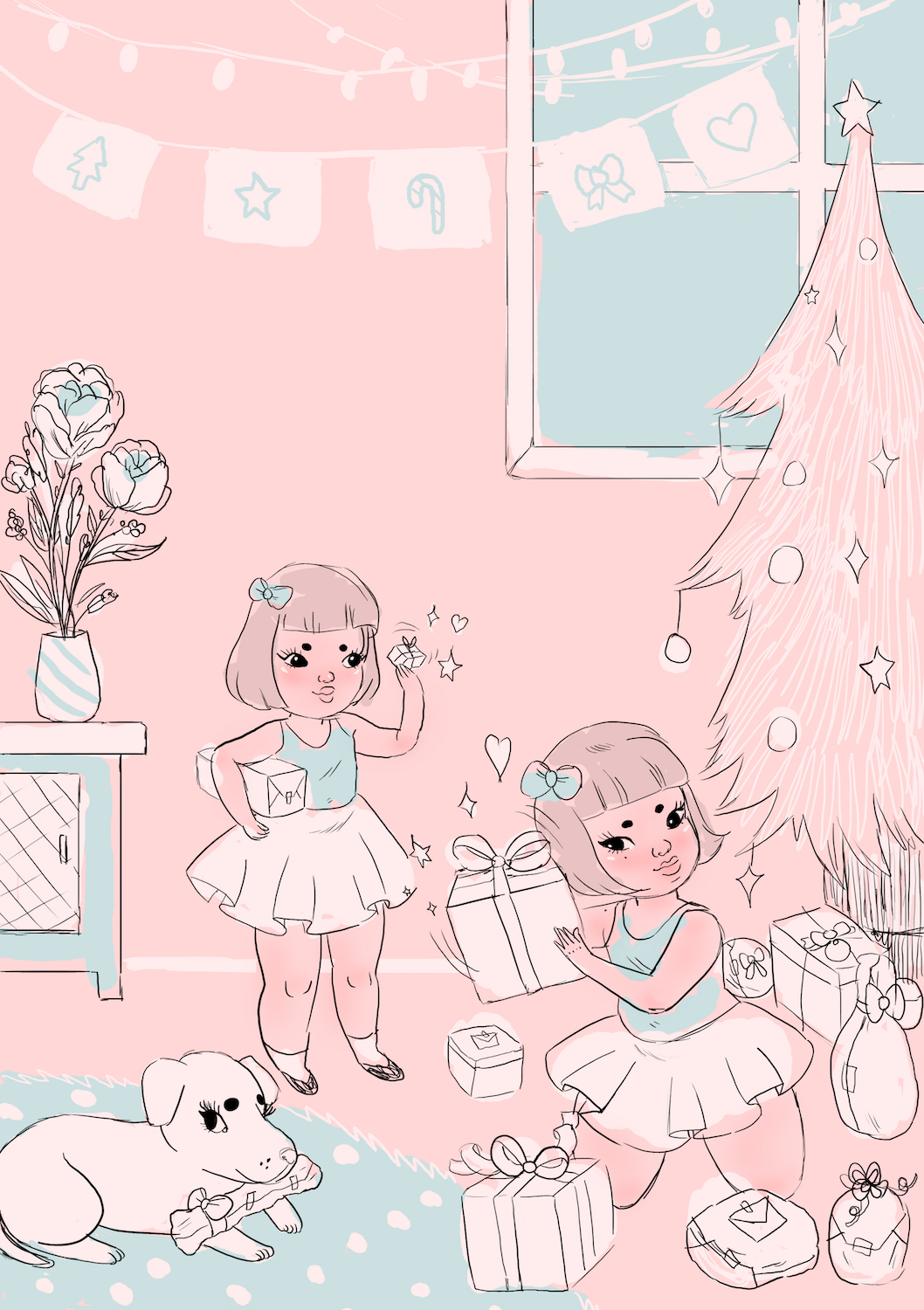 Every Christmas for as long as I can remember, my sister and I have always snuck up to the tree when no one is watching so we can speculate what lies underneath the wrapping paper of the gifts. Shaking and squeezing the presents to get clues each year is so exciting! And usually, we never guess right. Something that feels like a book might turn out to be jewelry, and the most tiny, unassuming packages usually hold the best secrets on Christmas Day.
Shop Mel Stringer here.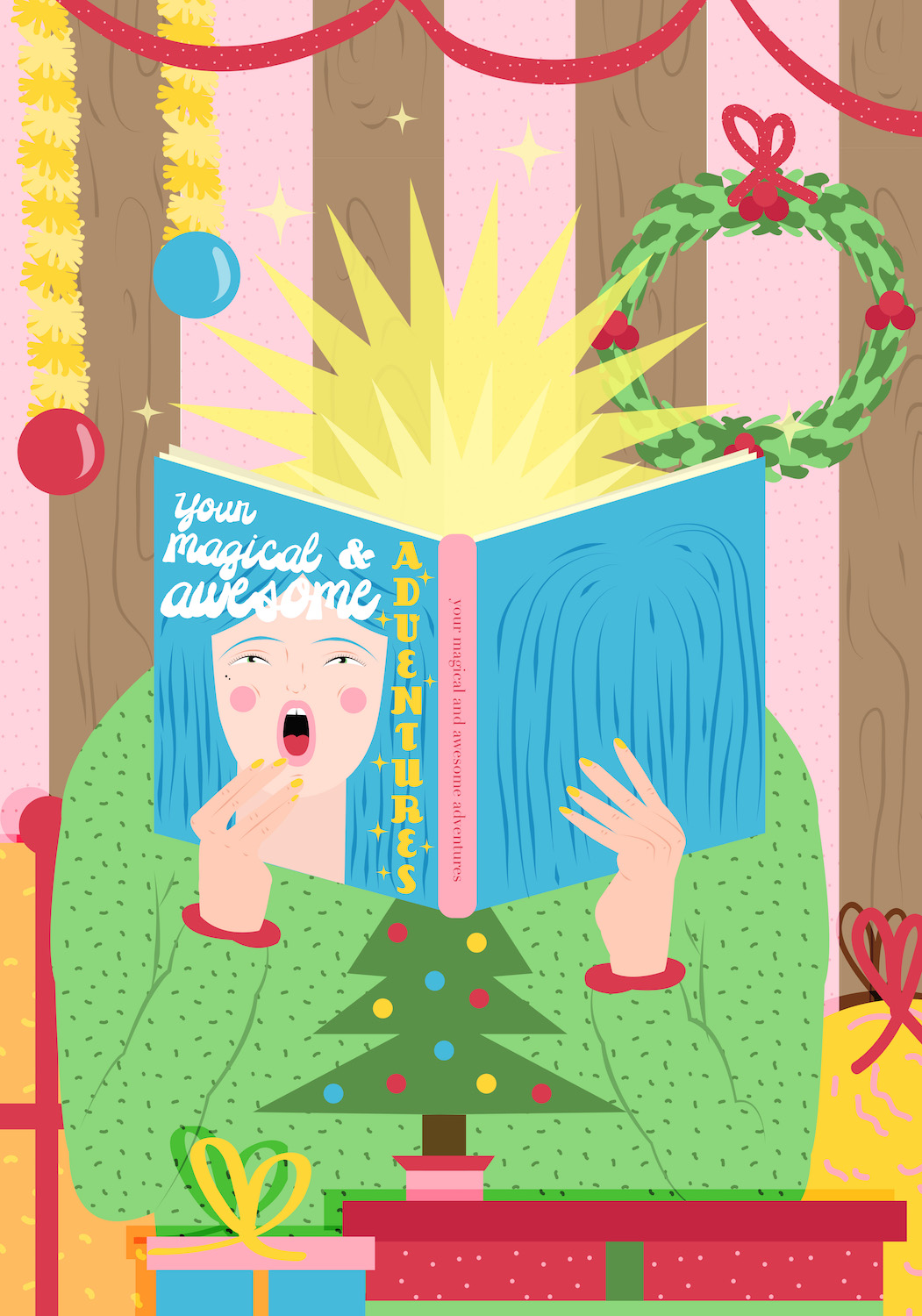 I remember a special moment in my Christmas holiday, when I was around five years old, the day of "Reyes Magos", which is when we have the tradition of giving gifts in Spain (well, really three men will bring them: Merchor, Gaspar and Baltasar and theirs magic camels). One year they gifted me a book that had a drawing of mine on cover called "Alba's Fantastic Adventures".
Inside there were more illustrations of mine and drawings of my cousins traveling around the world on a magic carpet like Aladdin's. I was very excited and thought of the book more like a travel diary that had come magically from the future and that all drawings were going to happen some day. I think I still have that enthusiasm and wait hopefully that it will happen, and if not, I'll find a way to make it my reality!
Shop Alba Blazquez here.