We're all looking for answers these days and, fortunately, Hollywood's top tarot reader Angie Banicki is here with new horoscope readings along with illustrations from Thiago Corrêa.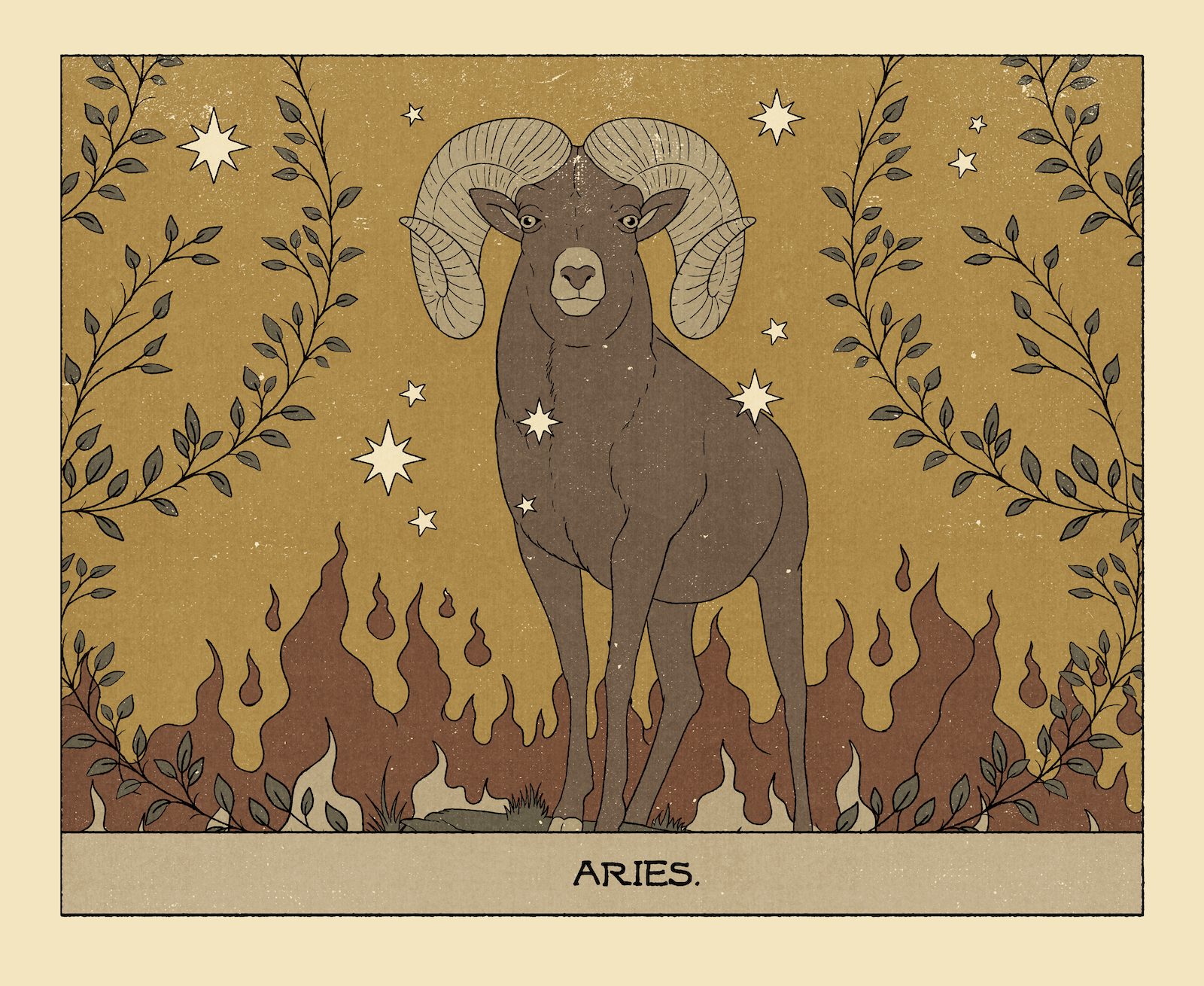 ARIES (Mar 21 – Apr 19)
Influenced by the 3 OF SWORDS
Music: Atomic Bomb – William Onyeabor The Wild – Mumford & Sons Hole In The Bucket – Michael Franti & Spearhead
Aries, question for you: what passion in you has been stifled in the last month? Don't deny yourself the feeling of that challenge and frustration—USE IT! Open yourself up to how you are going to express it. For some of you this might be feeling romantically frustrated and faulted by this virus! For others, your projects and work getting stalled and suppressed for God knows how long. But the beauty in this is what's going to come through in this forced stillness. It might be a sparkle of something or it could be a lion of an idea that devours you. Open yourself and USE it! This is going to make your ability to love so much larger than you can imagine. This is going to make your creative passion burst through your projects in unimaginable ways. USE IT ALL!
Final Thought: "We who lived in concentration camps can remember the men who comforted others, giving away their last piece of bread. They may have been few in number, but they offer sufficient proof that everything can be taken from a man but one thing: the last of the human freedoms—to choose one's attitude in any given set of circumstances, to choose one's own way." – Viktor Frankl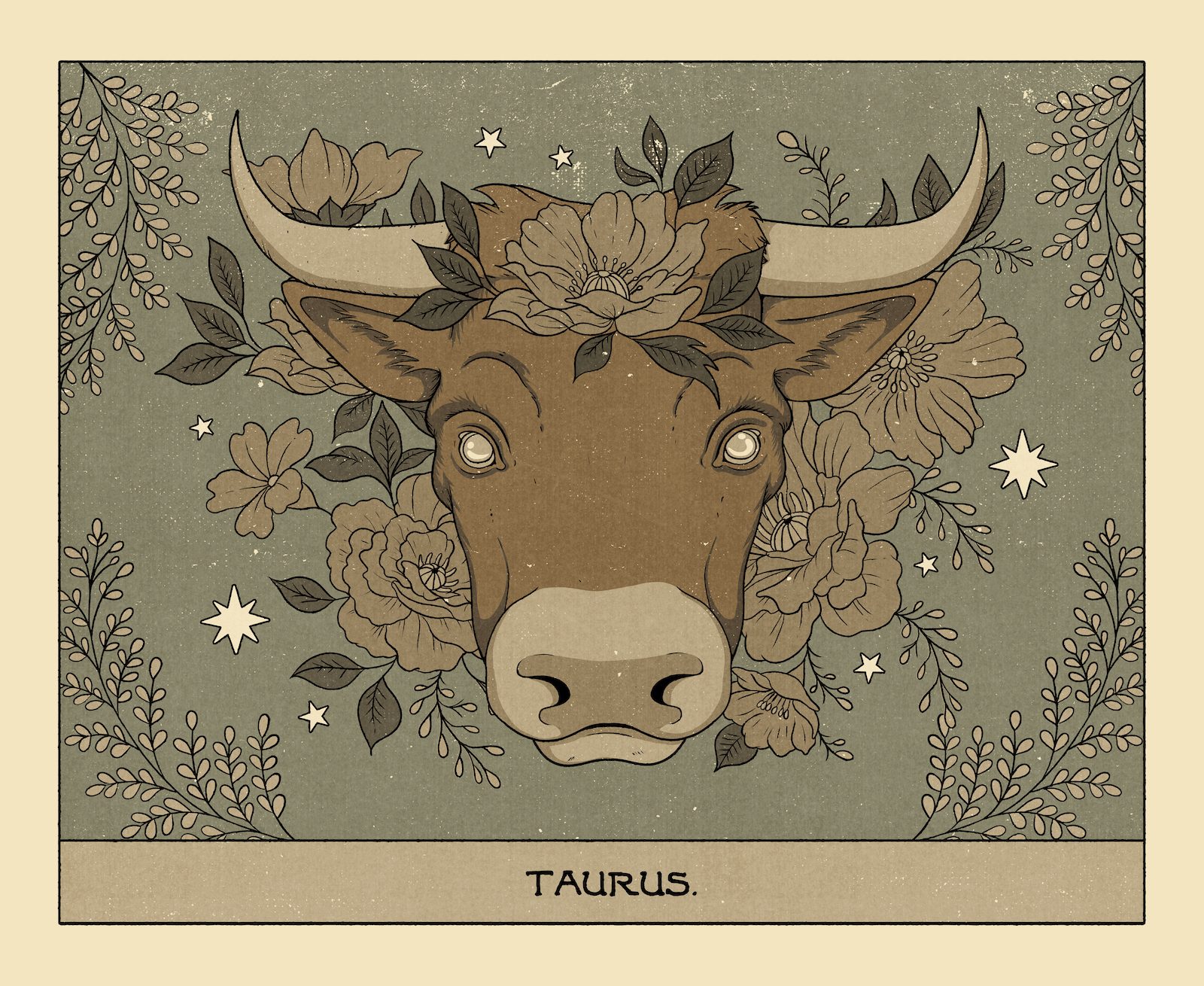 TAURUS (Apr 20 – May 20)
Influenced by the 4 OF CUPS
Music: The Man Who Sold the World – 2015 Remaster – David Bowie Morning Train – Jonathan Edwards Love Story – Scary Pockets, VINCINT
Taurus, give the game away. What does that phrase mean to you? Sit with it this month. And when I say sit with it this month, I expect more sitting and resting out of you. I feel this exciting creative birth sitting in you, right there waiting. And yet the cards show, you are not ready for it and it's not ready to go. Perhaps, hence the give the game away? I sense there is a choice here. Is this a new project or one that's been brewing? Will you move through the fear and doubt, and find a new way forward or will you withdraw from the struggle and start anew? What a beautiful gift that you are being given time to decide. You don't need a horoscope to tell you this month is ALL ABOUT REST but for you I feel it's truly to your benefit in a greater way. So rest, have a think, have a drink, have a meditation and let yourself see your way forward!
P.S. my heart started itching as I wrote this so I must say for some of you this creation may be about love and your heart as well. So give that a think too. What is your heart itching for? ? (seriously, I don't think my heart has ever itched in my life, what is that?!)
Final Thought: "Avoiding the phrase "I don't have time…", will soon help you to realize that you do have the time needed for just about anything you choose to accomplish in life." – Bo Bennett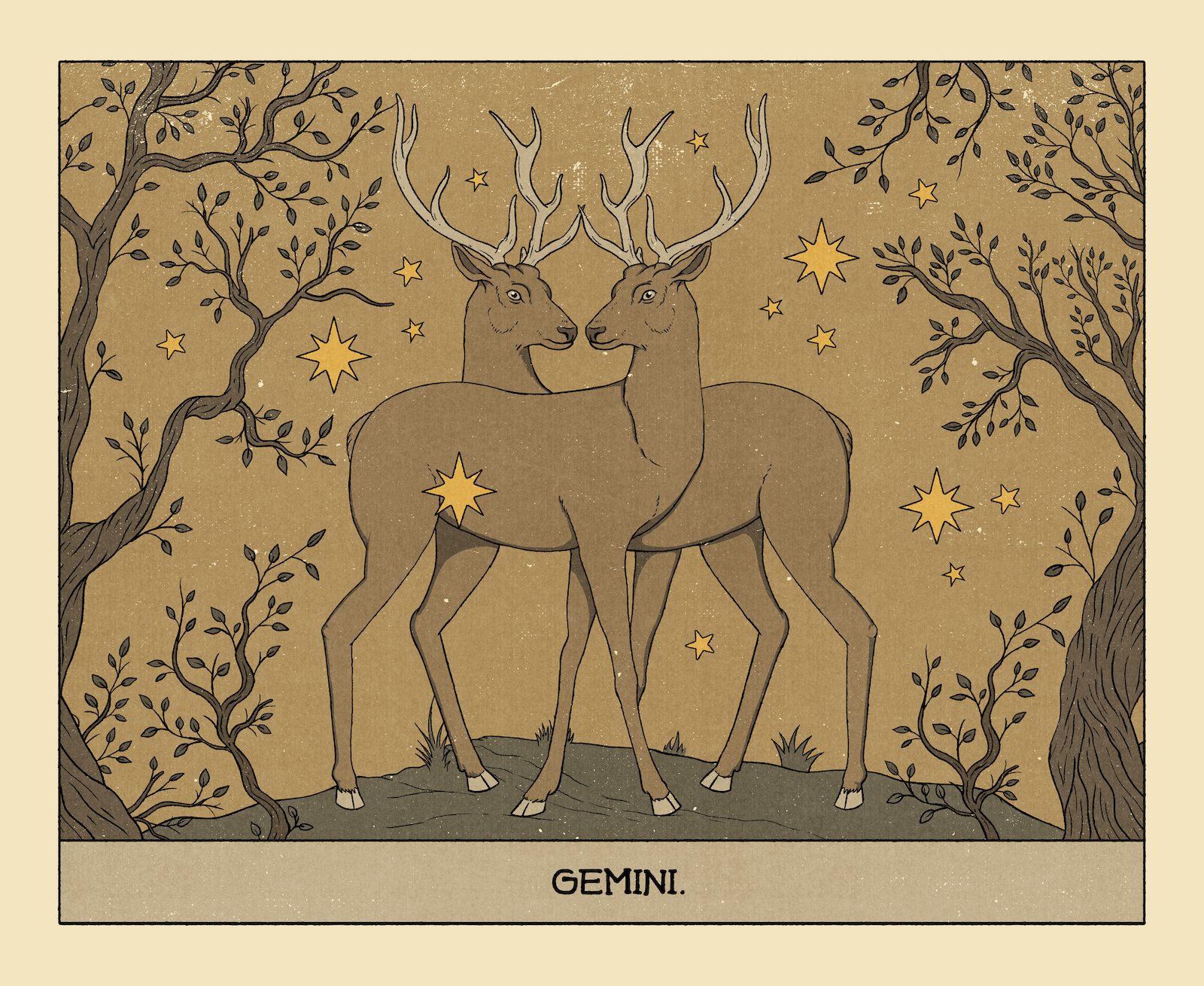 GEMINI (May 21- June 20)
Influenced by THE HERMIT
Music: Peace Train – Yusuf / Cat Stevens Don't Be Shy – Yusuf / Cat Stevens
Gemini, Is it finished? Hmmm? Go to an extreme and then move back to a more comfortable place. It seems you are frustrated—and rightfully so—about a decision and the cards say: keep going in. Sit peacefully with your contemplations and be grateful for everything you've built already. Built in your family. Built in your career. Built in all your relationships. As challenging as it may be, you must remember that adversity and exile are opportunities to accept your current reality. From this place, is where you can go in and reassess what is truly important and determine what to do next! I am also feeling strong entrepreneurial vibes, so take that and put it in your back pocket. That could also be a risk that feels exciting! ?
Final Thought: "I think these difficult times have helped me to understand better than before how infinitely rich and beautiful life is in every way and that so many things that one goes around worrying about are of no importance whatsoever." – Isak Dinesen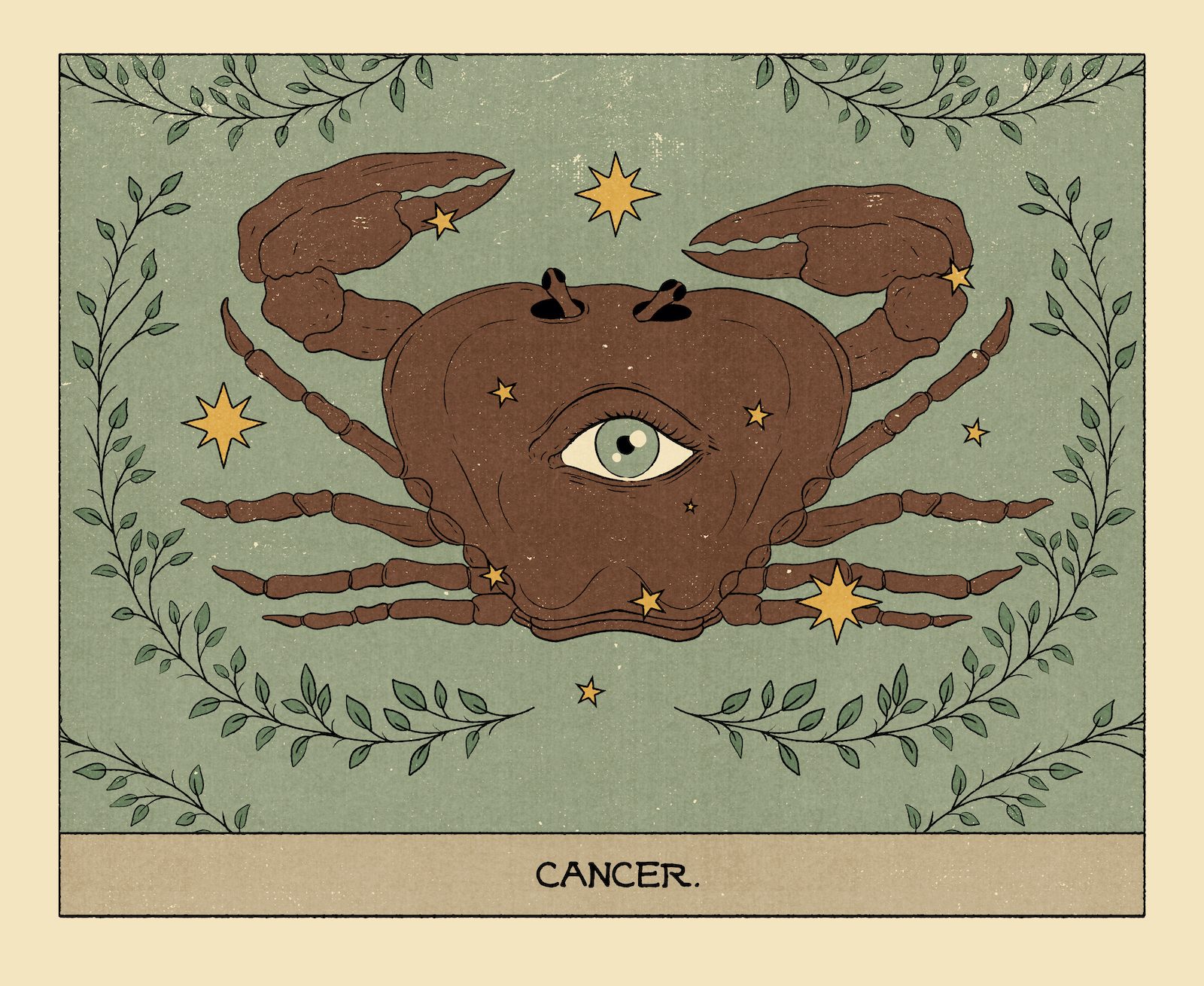 CANCER (June 21 – July 22)
Influenced by TEN OF CUPS
Music: People Get Ready – The Chambers Brothers Me and Michael – OMMA Remix – MGMT, OMMA
Cancer, TRY FAKING IT. I feel your frustrations. I feel your emotions. Truly, so not fair. But you know what? I also feel all those who love and support you so much more than you'll ever know. Rather than feel sorry for you, what about just loving all over them. TRY FAKING IT. Fine your career situation isn't ideal and it's heartbreaking some of the choices you are having to make. TRY FAKING IT. Write a love letter to your partner. Write a letter to your future children—sign, seal and deliver it to a hidden place for them to read in 10 years. Write a letter to your parents thanking them for all the beautiful gifts they've given you. Focus on all the parts that have made you the beautiful parts of you. You don't have to even give to them—give to you. THESE WILL HELP FAKE IT. And then you've made it. You are back to the one we know and love.
Final thought: The pleasantest things in the world are pleasant thoughts: and the great art of life is to have as many of them as possible.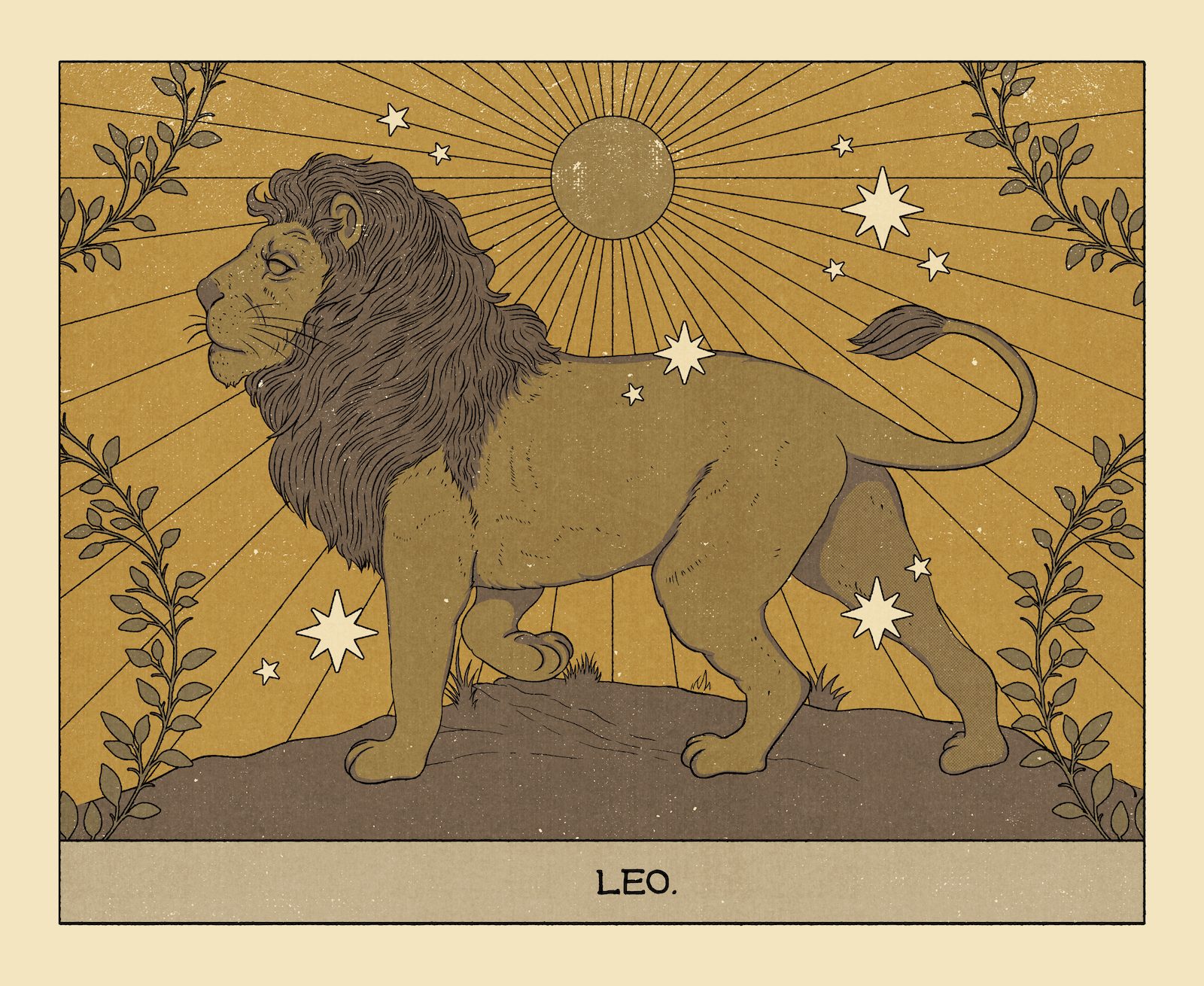 LEO (July 23 – Aug 22)
Influenced by THE EMPRESS
Music: Mbale (Face To Face With The Truth) – Pasteur Lappe, In The Air Tonight – 2015 Remastered – Phil Collins
Leo, I get mother mother mother for you! This month feels all about you as mom or your mother or a mother in your life. I think we all should be giving extra love to our mothers now (as I said this my daughter ran in and gave me a bite of dinner). The advice here is about learning about ourselves through the focus of mother. What can you learn or unlearn from your mother? How can you be giving to the mothers around you, perhaps a wife or partner? This should be your focus as April takes us all down to face ourselves. For you, it's about the mother. And once you've done some of that work, there is a strong need for FUN! How can you find joy and spread that joy? All my Leos are such gifts of happiness and positivity in my life and I am so grateful when they shine it on me. Please keep sharing that joy with us!
Final Thought: "And as we let our own light shine, we unconsciously give other people permission to do the same." – Nelson Mandela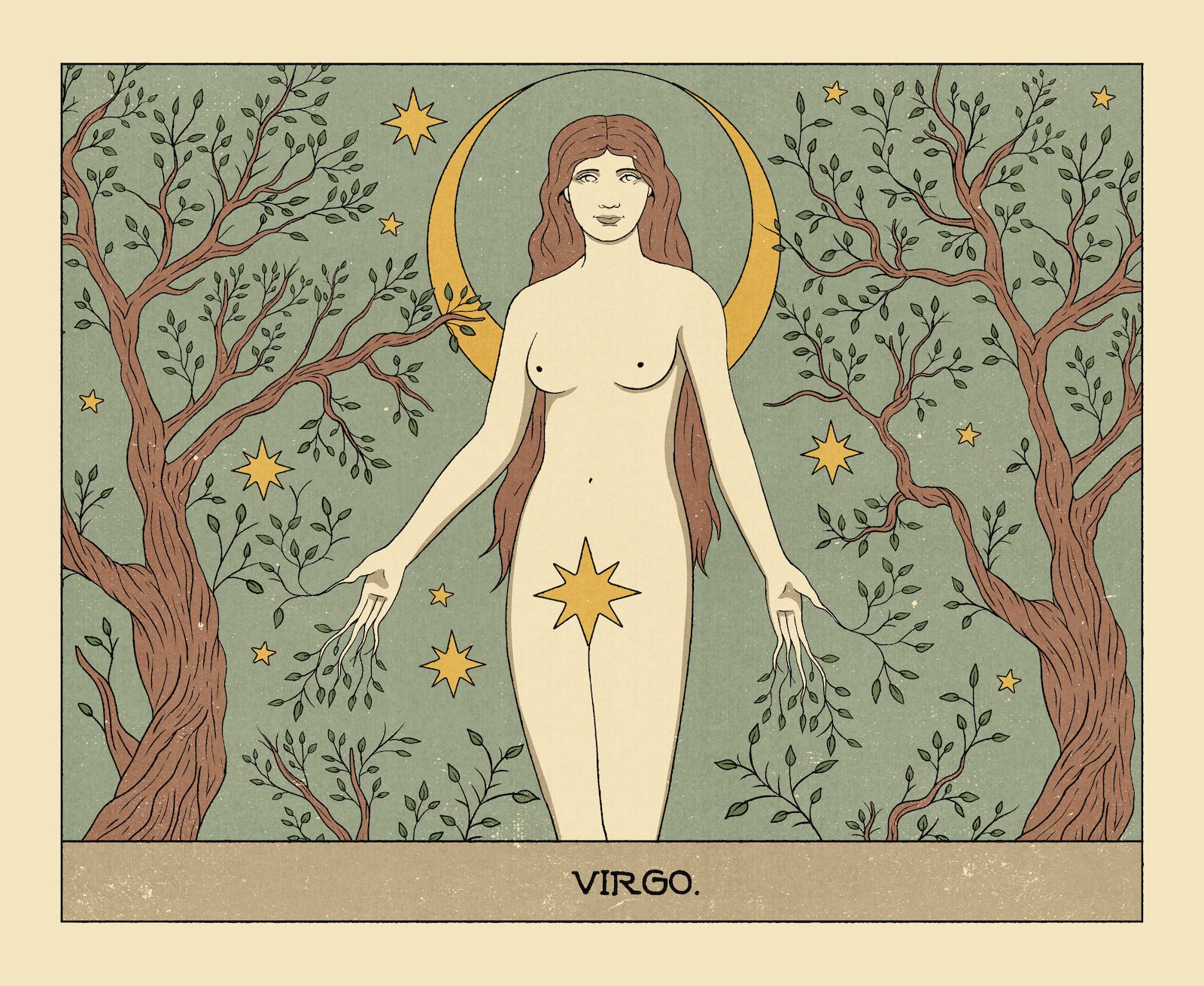 VIRGO (Aug 23 – Sep 22)
Influenced by NINE OF CUPS
Music: Use My Body – Mavis John, Build It Better – Aron Wright
Virgo, you know it's not about taking action now. You know financially you are going to be great. You also know we are in frustrating times and that feeling trickles into it all. But the key here is, YOU KNOW. Come on now, you know what I'm talking about. I'm feeling your crown chakra heightened now, so YOU KNOW more than I can tell you here. Trust that. You have been blessed and now is the time to welcome others to share in that joy. You are building from here. Go listen to the music. There is so much for you to get there. And I keep feeling this…make a sudden, destructive unpredictable action: incorporate. I have such chills for you now…
Final Thought: This is the beginning of a new day. you have been given this day to use as you will. You can waste it or use it for good. What you do today is important because you are exchanging a day of your life for it. When tomorrow comes, this day will be gone forever; in its place is something that you have life behind….LET IT BE SOMETHING GOOD.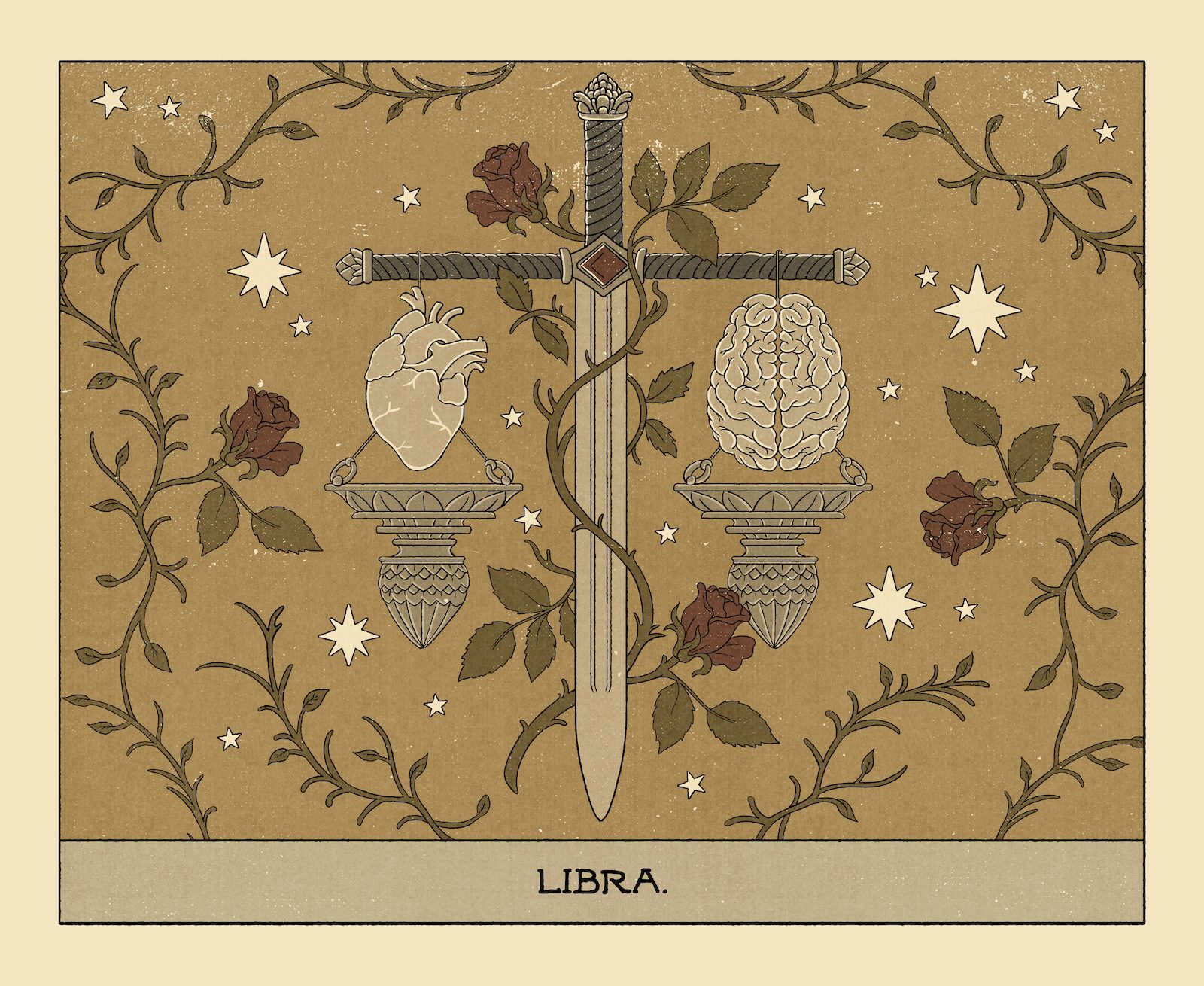 LIBRA (Sept 23 – Oct 22)
Influenced by SEVEN OF PENTACLES
Music: Sleepwalking – Lissie Nature – East Forest, Ram Dass
Libra, breathe. Now breathe more deeply. Can you take a breath class? You are finally releasing some big worries that you've been holding onto for far too long and I want to help you get rid of them as fast as you can. No more sleepwalking. You are waking up and the first step is this release. I know I don't get to tell you that you get all the rewards, that you don't get what you've been waiting for…yet. But I must tell you, the wait is a bit longer. And well, with what the world is aching from, you ache too. We must wait. But the gift for you is that you are going to accept it with such an open heart when you get it, that it'll be worth the extra wait. And the only thing I'll add is that another level of this release is your own self-doubt and that is going to open up a whole lot more for you!! So take a look at that and then let it all go!
Final Thought: "Once you have started seeing the beauty of life, ugliness starts disappearing. If you start looking at life with joy, sadness starts disappearing. You cannot have heaven and hell together, you can have only one, it is your choice." -Osho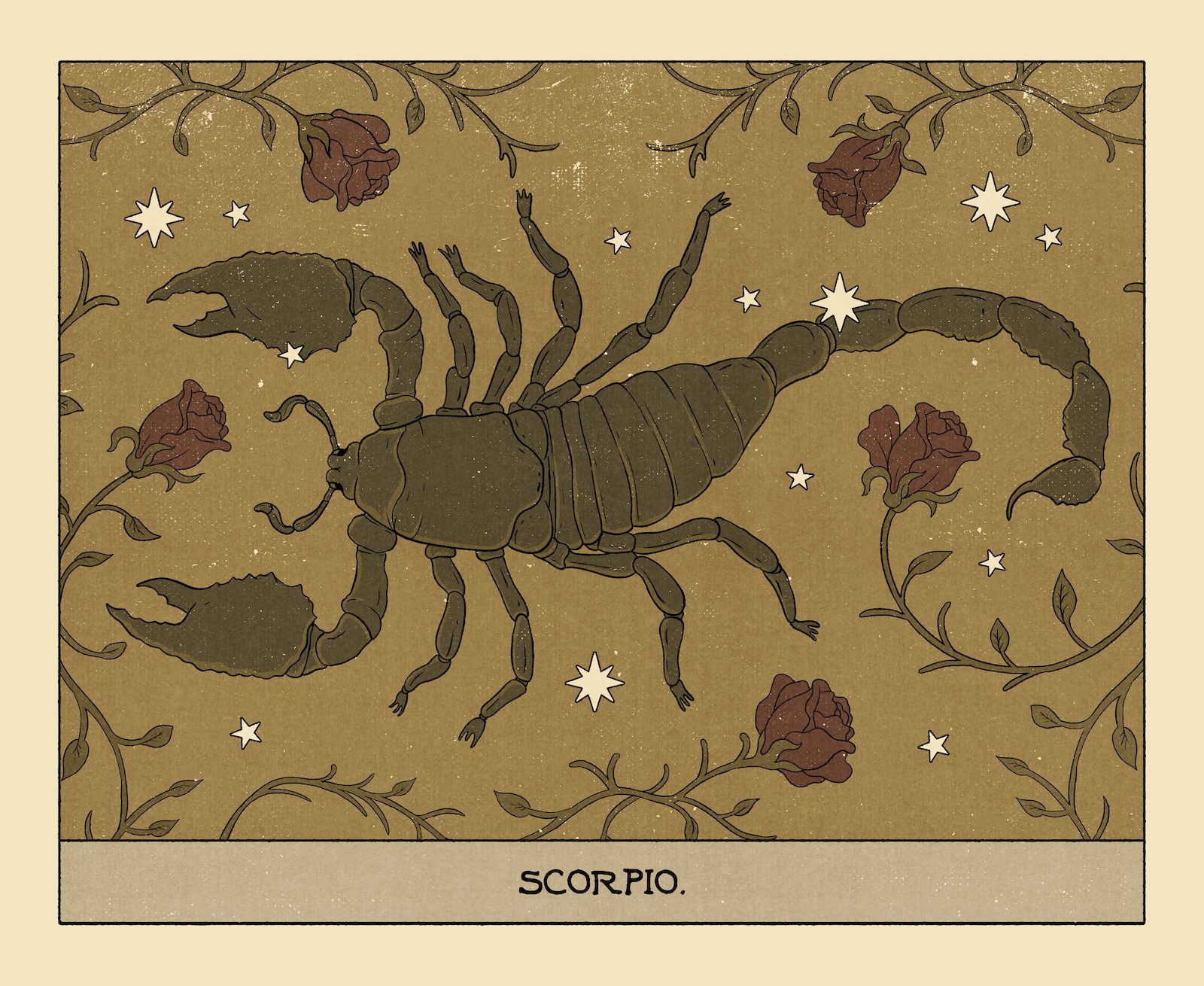 SCORPIO (Oct 23 – Nov 21)
Influenced by QUEEN OF PENTACLES
Music: Both Sides Now – Joni Mitchell Hello / Sorry – Scary Pockets, Laura Mace
You can destroy nothing or you can destroy the most important thing. Something to ponder. How are you looking at life from both sides now? (Go listen to the music.) I am feeling love from the extremes here. How can you love even when it hurts? There is a fierce dedication deep within you, Scorpio. Time to dig that up and be generous as hell. Give it all away to those you love and those who love you. Give, knowing you'll never get back. Give of yourself knowing this is what is going to bring you to another spiritual level. That level doesn't always all feel good but it does give you the power to KNOW yourself more than you've ever been able to know. So go there and find a new self-confidence that you've not felt in some time.
Final Thought: "The ability to simplify means to eliminate the unnecessary so that the necessary may speak." – Hans Hofmann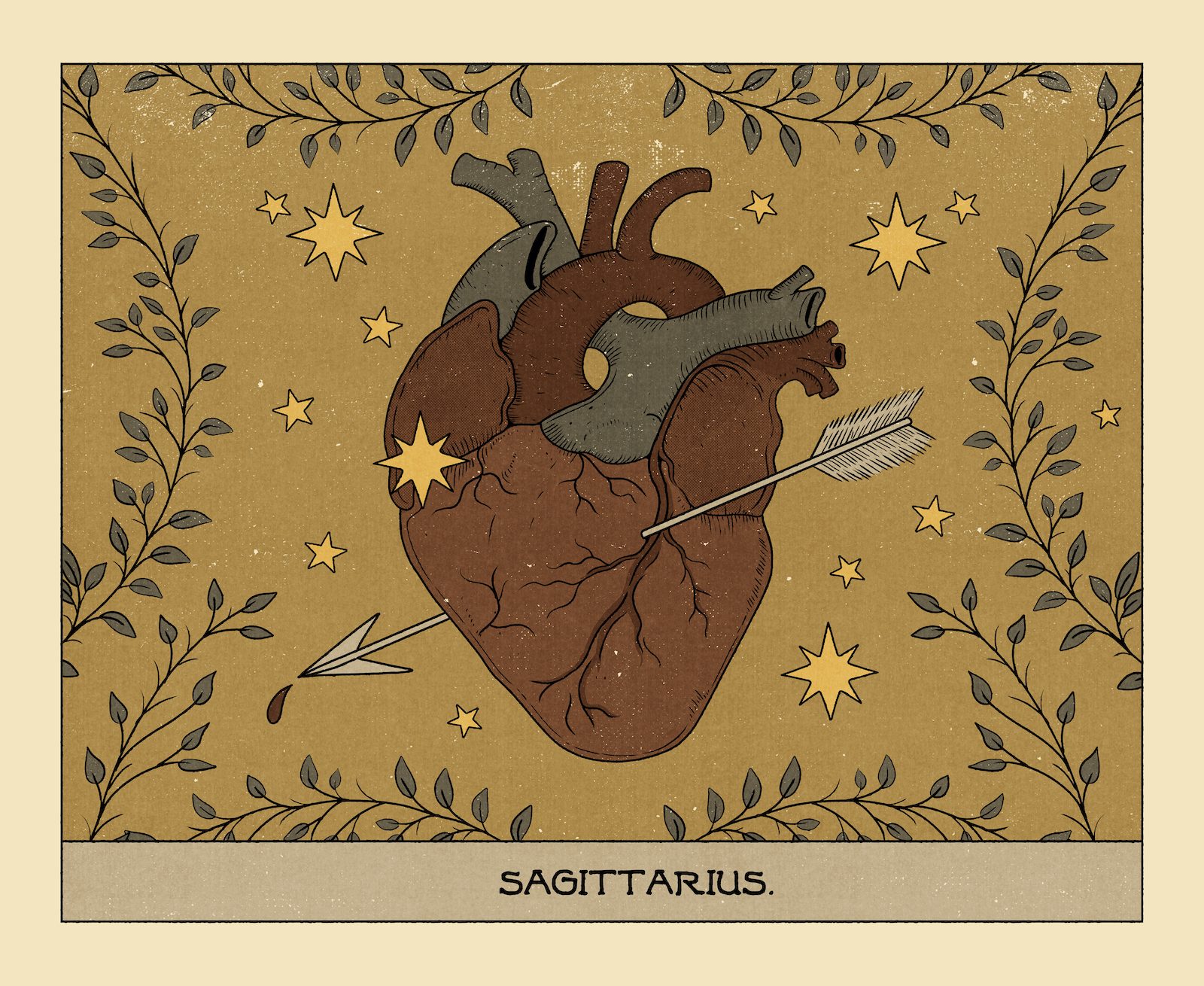 SAGITTARIUS (Nov 22 – Dec 19)
Influenced by: THE HANGED MAN
Music: Real Life – Imagine Dragons Melissa – The Allman Brothers Band
Discover the recipes you are using and abandon them—and no, not about the cooking, but you know what, try that too! Turn your phone off. Make a sacrifice. The universe is revealing to you what your soul truly needs and not just what your ego wants. Stop trying to over complicate it. Put your impatience aside and make some space for the magic. You may not see it all now but there are some important endings making space for big new beginnings. How can you find the middle way as you are in between all of this. And I don't know—get a dog. I keep feeling that you should get a dog if you can, or a cat. Something to help you connect to that heart of yours that wants/needs reminded of that connection.
Final Thought: "Everything we shut our eyes to, everything we run away from, everything we deny, denigrate or despise, serves to defeat us in the end. What seems nasty, painful, evil, can become a source of beauty, joy, and strength, if faced with an open mind." – Henry Miller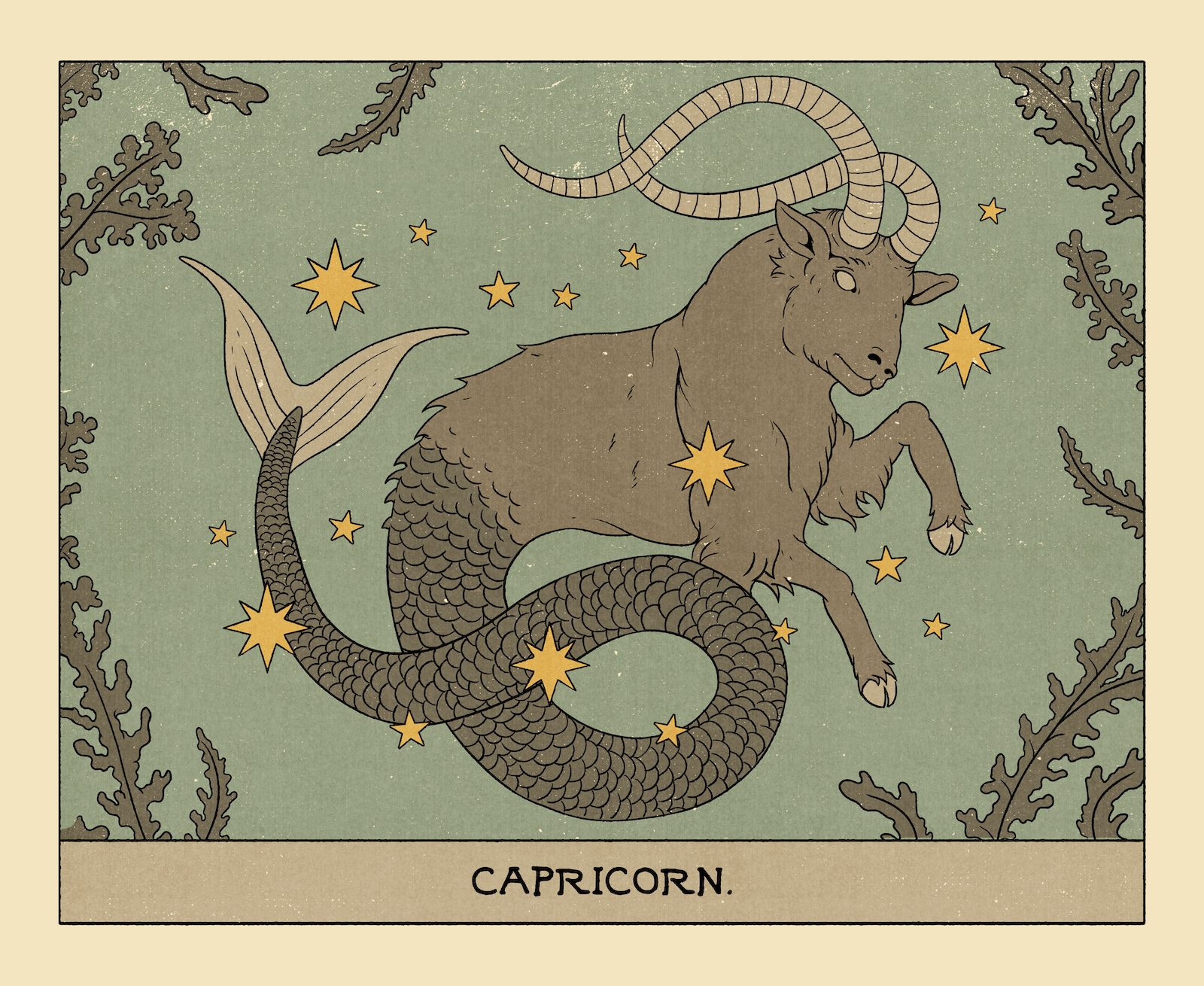 CAPRICORN (Dec 20 – Jan 19)
Influenced by: 5 OF CUPS
Music: My Love and Music – Ebo Taylor Take the "A" Train – Duke Ellington
Something is wanting to break up and out of you, Capricorn. Some emotional storm within is trying to/wanting to come out. A loss that is still painful storms inside and if you don't feel the sorrow fully, you will lose yourself in exhaustion. It is time to LET IT GO. This is an important step that is going to change EVERYTHING for you. Your whole self is going to be lighter and freer than you've ever felt in your life. Give way to your worst impulse and let it all out. Feel the pain. You've been holding onto it for too long.
Final Thought: "Twenty years from now you will be more disappointed by the things that you didn't do that by the ones you did do. So throw off the bowlines. Sail away from the safe harbor. Catch the trade winds in your sails. Explore. Dream. Discover." – Mark Twain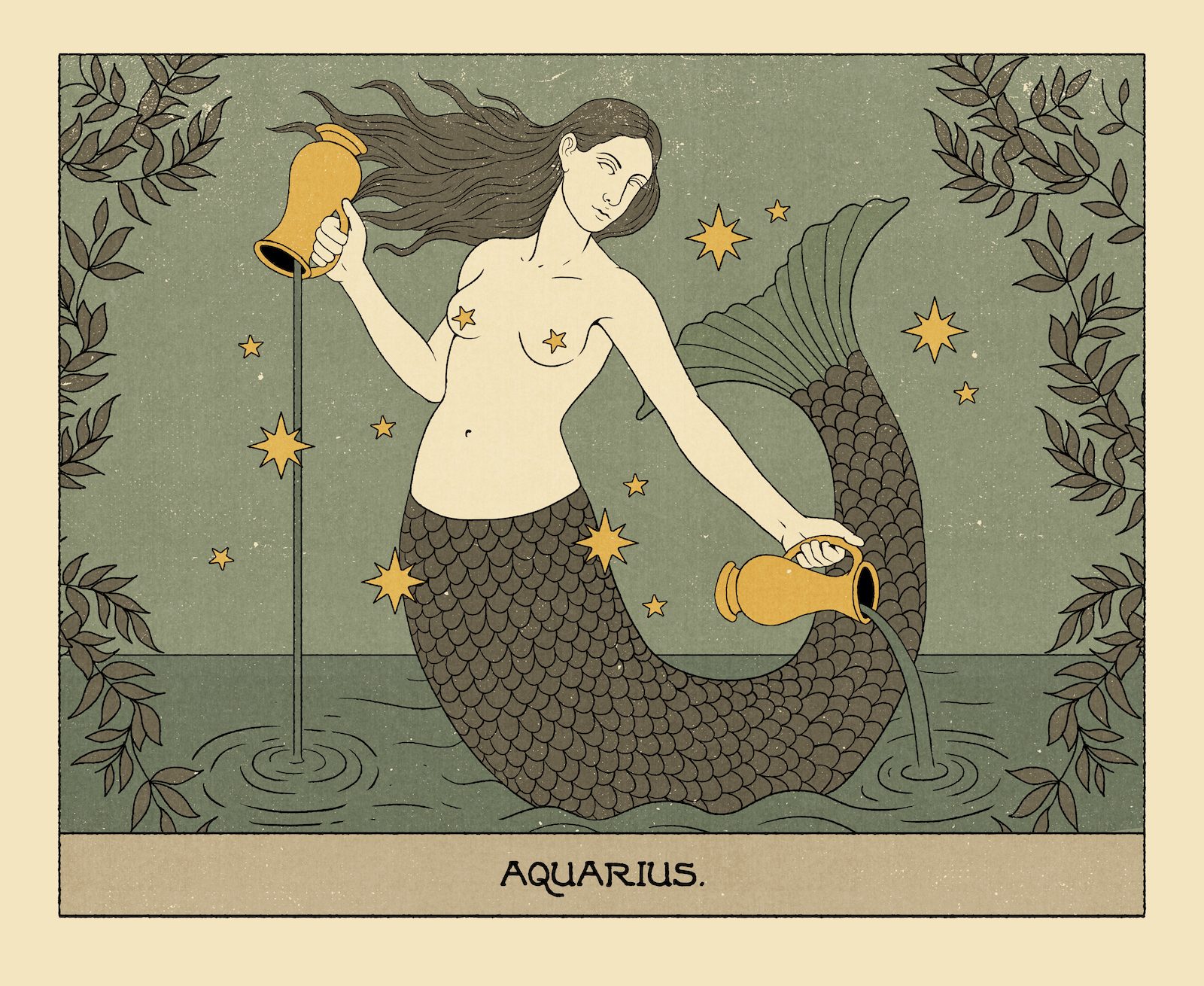 AQUARIUS (Jan 20 – Feb 18)
Influenced by 3 OF CUPS
Music: Come and See – Lean Year
Aquarius, April is simply a matter of work for you. No big moves here. You are showing up. You are speaking up—your voice is powerful now so please share with us. Let us hear you on Instagram. Let us ask your advice. Let us know what you are doing! Use your voice! Now is also the time to acknowledge your community and truly appreciate the love of those who know and support you. You are showing up for them and they are showing up for you. This is a beautiful time for you. You should be grateful that you have the gift of family and close friends who are your secret fortune now. Don't say no and don't push forward with new. Put your head down and do the work—for you, for your community and for the greater good. You are seen and loved.
Final Thought: "Face your deficiencies and acknowledge them; but do not let them master you. Let them teach you patience, sweetness, insight." – Helen Keller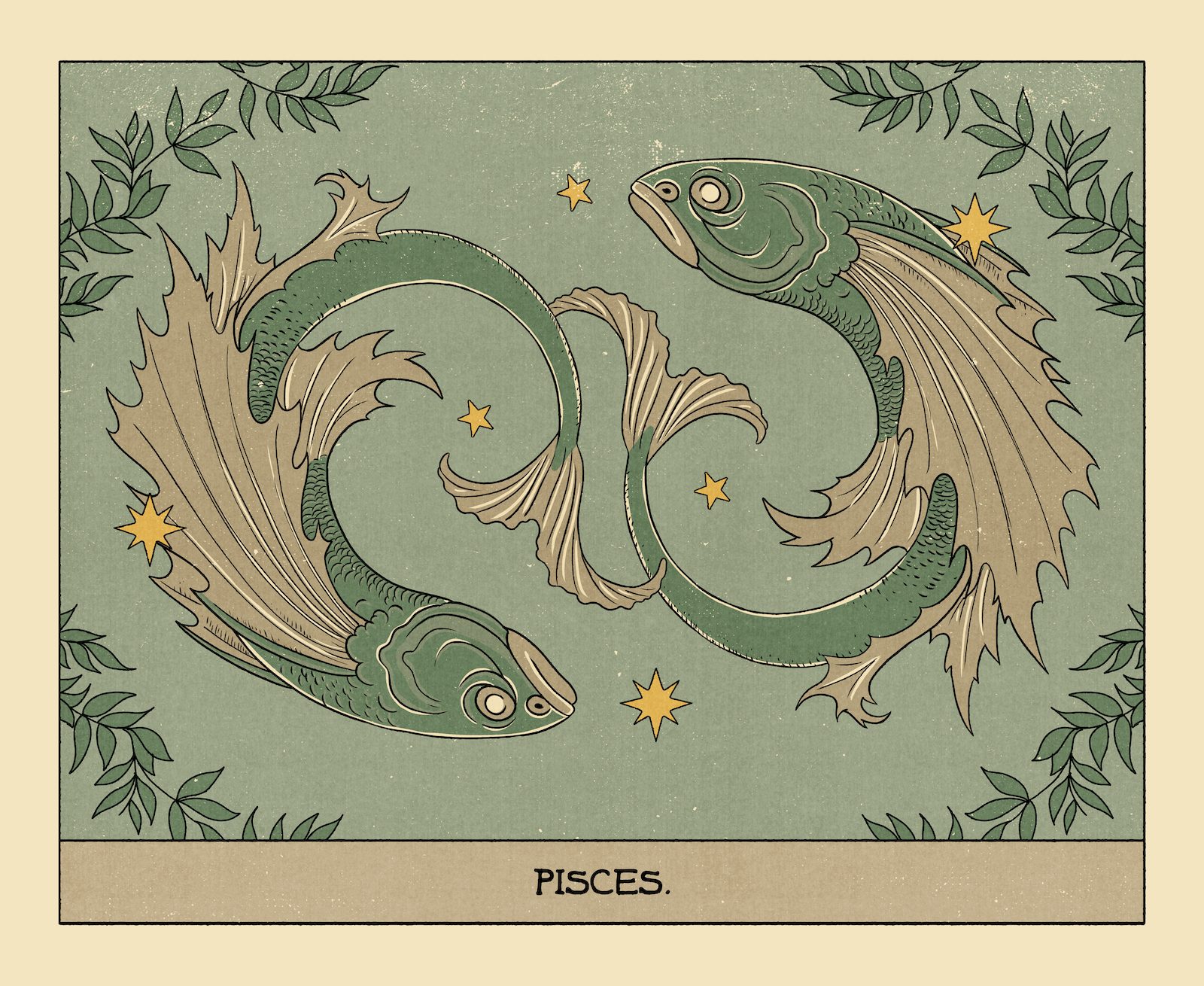 PISCES (Feb 19 – Mar 20)
Influenced by THE HIEROPHANT
Music: Lonely – Swamp Dogg Another Love – Tom Odell Time (Prelude) ft. Benny Bridges – Justin Jay, Benny Bridges
Pisces, notice your shadow this month. He is coming out to make you question things and look at things. So look at him, look at what he's showing you; love him and then let him go. This may not feel perfect, but the cards say that this is getting you ready to love more deeply than you have ever before. So thank your shadow for helping you get this far. Define an area as "safe" and use it as an anchor. Accept every lesson now. Take all the lessons so you can love. Let this full moon be a big release for you. Write down your lessons in love and release them. And buy yourself something for your home to remind you of the lessons you've learned. Something so beautiful you could cry because it reminds you of all the love you've shared and learned from. You are ready for MORE!
Final Thought: "There are many things in life that will catch your eye, but only a few will catch your heart…pursue those." – Michael Nolan