It's undeniable that Los Angeles is home to the best tacos north of the Rio Grande. We asked LA native and taco-connoisseur
Maya Wali Richardson to give us an insider's guide to the most delicious tacos the city of angels has to offer.
The taco options in Los Angeles are endless, which is exciting and overwhelming. So I decided to dip a toe into the world of tacos by taking a mini tour of a a few trucks and restaurants. Each spot I visited has its own distinct character and mood, and most specialize in a specific dish or style. Though you can pretty much get good tacos on any corner in LA (the rumors are true!), I find all these places to be special samplings of the Mexican cuisine that gives the city its unique cultural flavor.
1. GUISADOS
Growing up in west LA I had my fair share of tacos, but in high school Guisados was the first spot I went to on the east side of town and t was my first introduction into the infinite world of LA tacos. From the outside of the original Boyle Heights location you can see someone kneading and turning a huge mound of tortilla dough and walking in feels like entering someone's home kitchen. Guisados was solid go-to when I was a vegetarian; unlike a lot of taquerias I frequent, it has a few different, complex and tasty veggie options. It's probably the most well known of my 5 faves and with a pretty extensive menu it's a really good choice for a variety of rich and hearty tacos.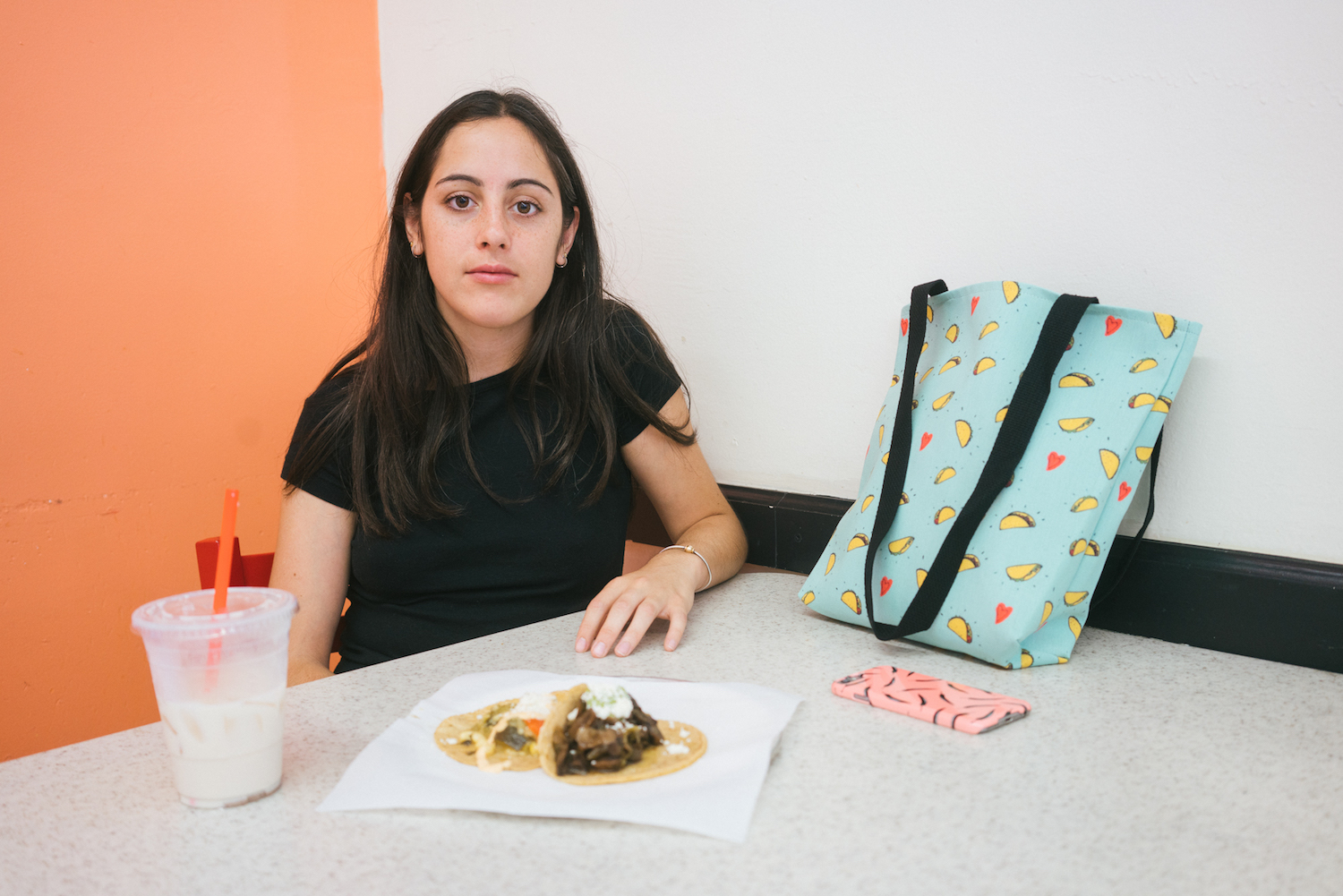 Out of the three trucks I went to, Ricky's has fashioned the most serene and comfortable atmosphere. Nestled under the trees along Riverside Drive near Griffith Park, they've set up colorful kid-sized plastic tables and chairs to eat at. You have the option of either fried fish or shrimp tacos (or a mix of the two). Both are topped with fresh cabbage and chopped tomato, onion, and jalapeño. Though it's not a word I would normally associate with tacos, Ricky's is refreshing. I feel totally content whenever I'm sitting in the shade, hearing the bubbling nearby fountain while enjoying their crisp tacos.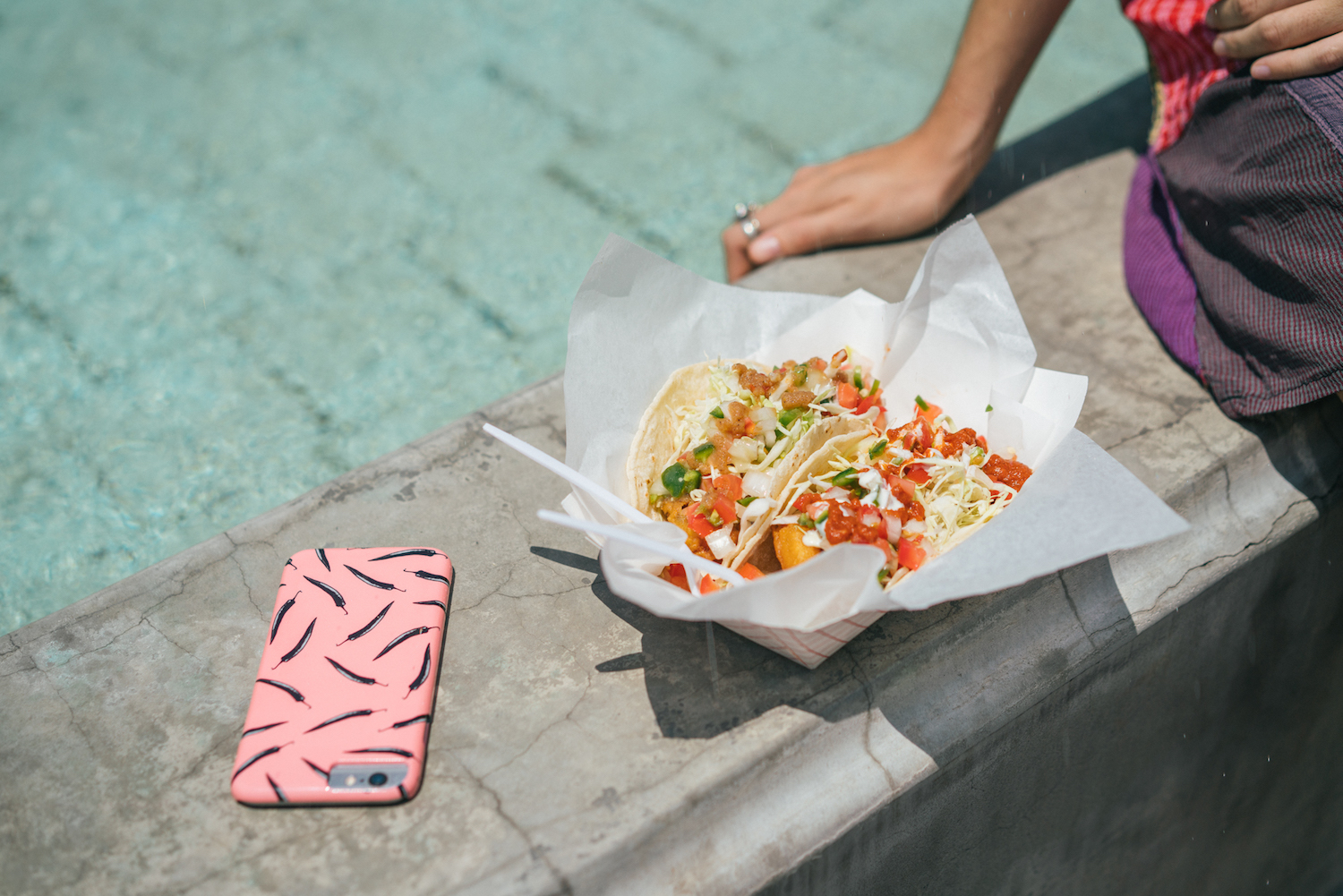 Parked on an unassuming residential street in Boyle Heights, it feels like a very small operation. It's relatively hidden-away from any foot traffic, making it feel like a place you don't just stumble upon. I'm not a huge meat-eater, so I was a bit wary of the "Aporkalypse" taco (a mix of their pork shoulder, skin, and belly) but it was amazing. You have the option of handmade tortillas (which you should always go for) and the tacos are kept pretty simple—served with the standard topping of cilantro, onion, and salsa. That's sort-of the general vibe of the place, not too flashy or experimental, but the flavors and textures just speak for themselves.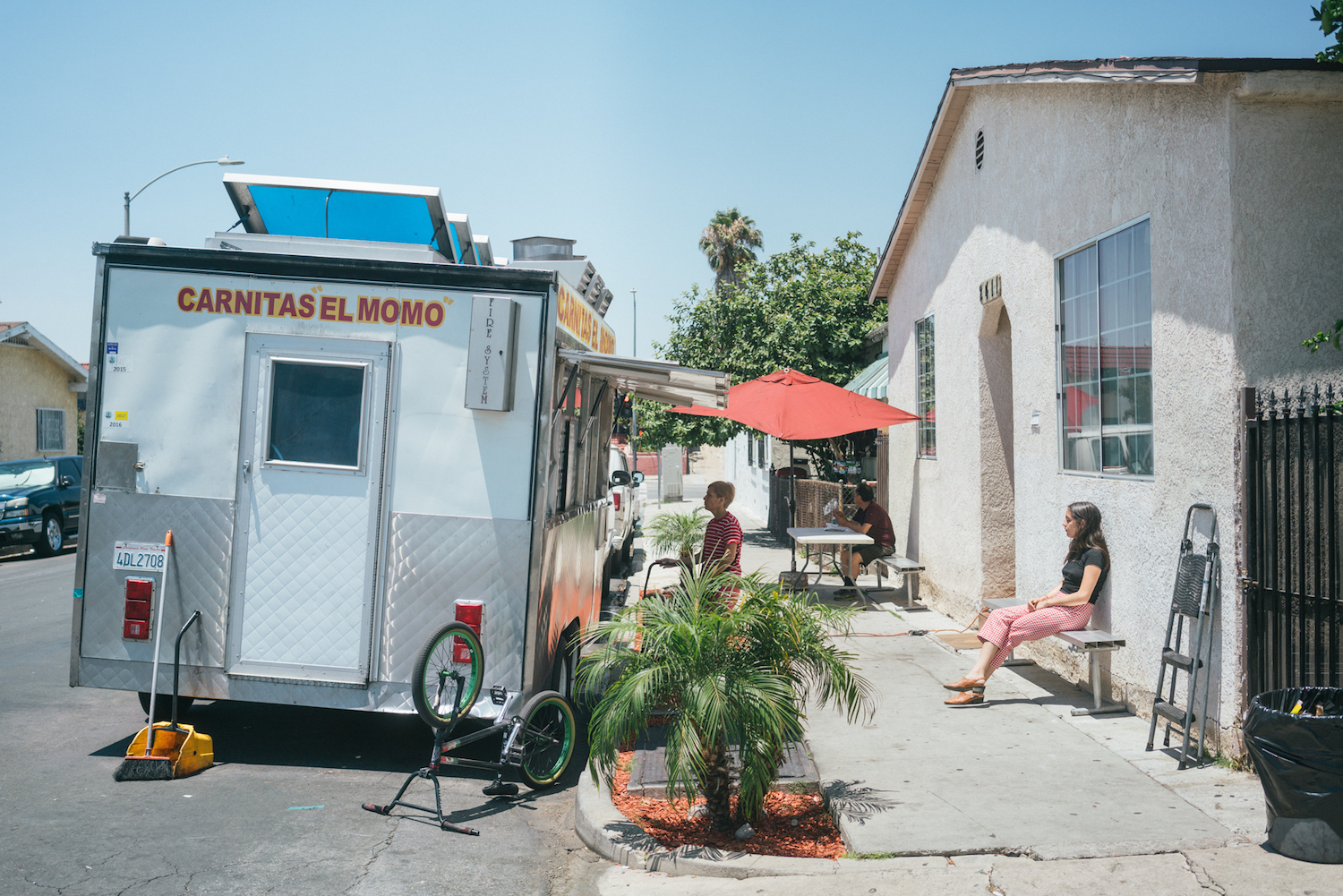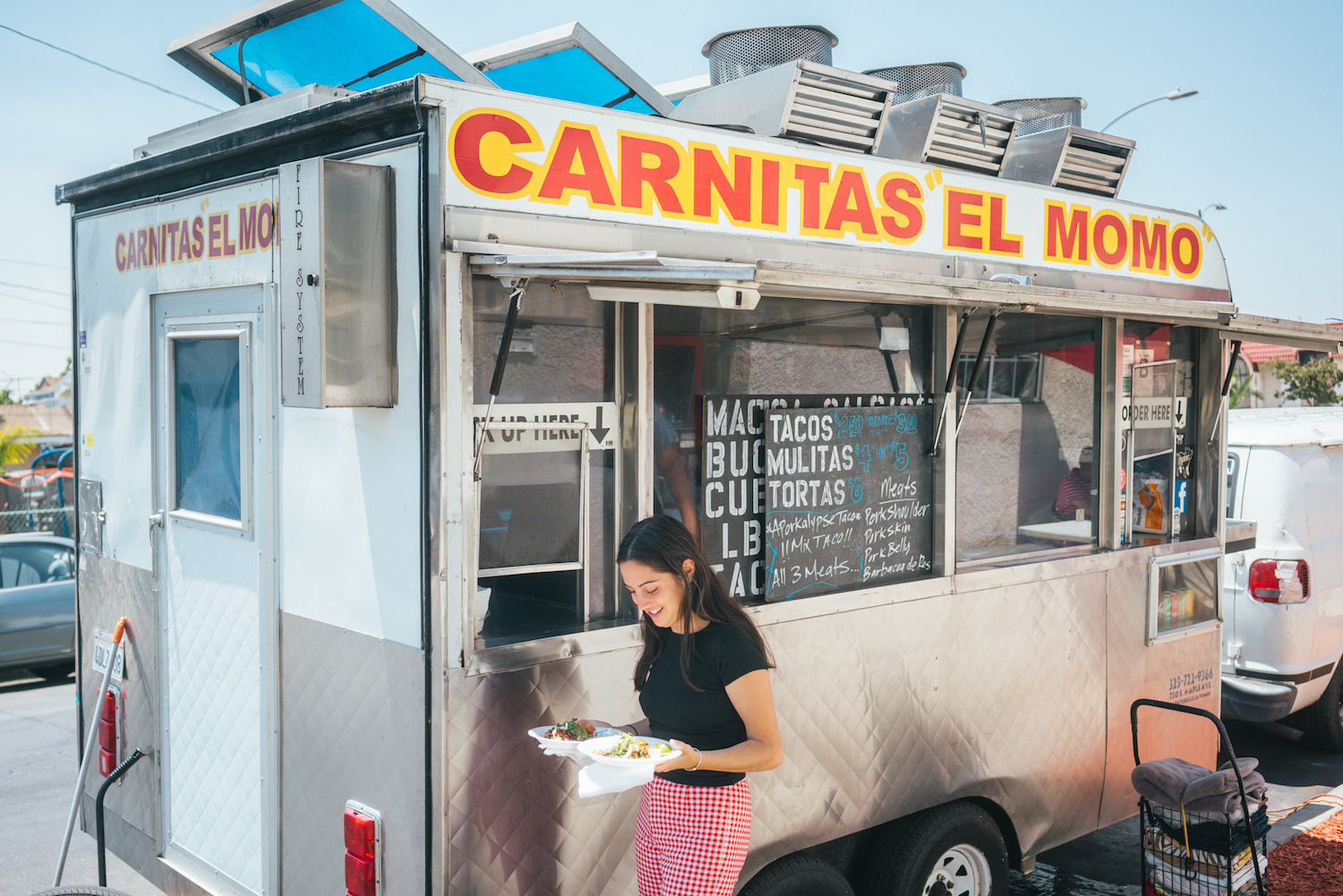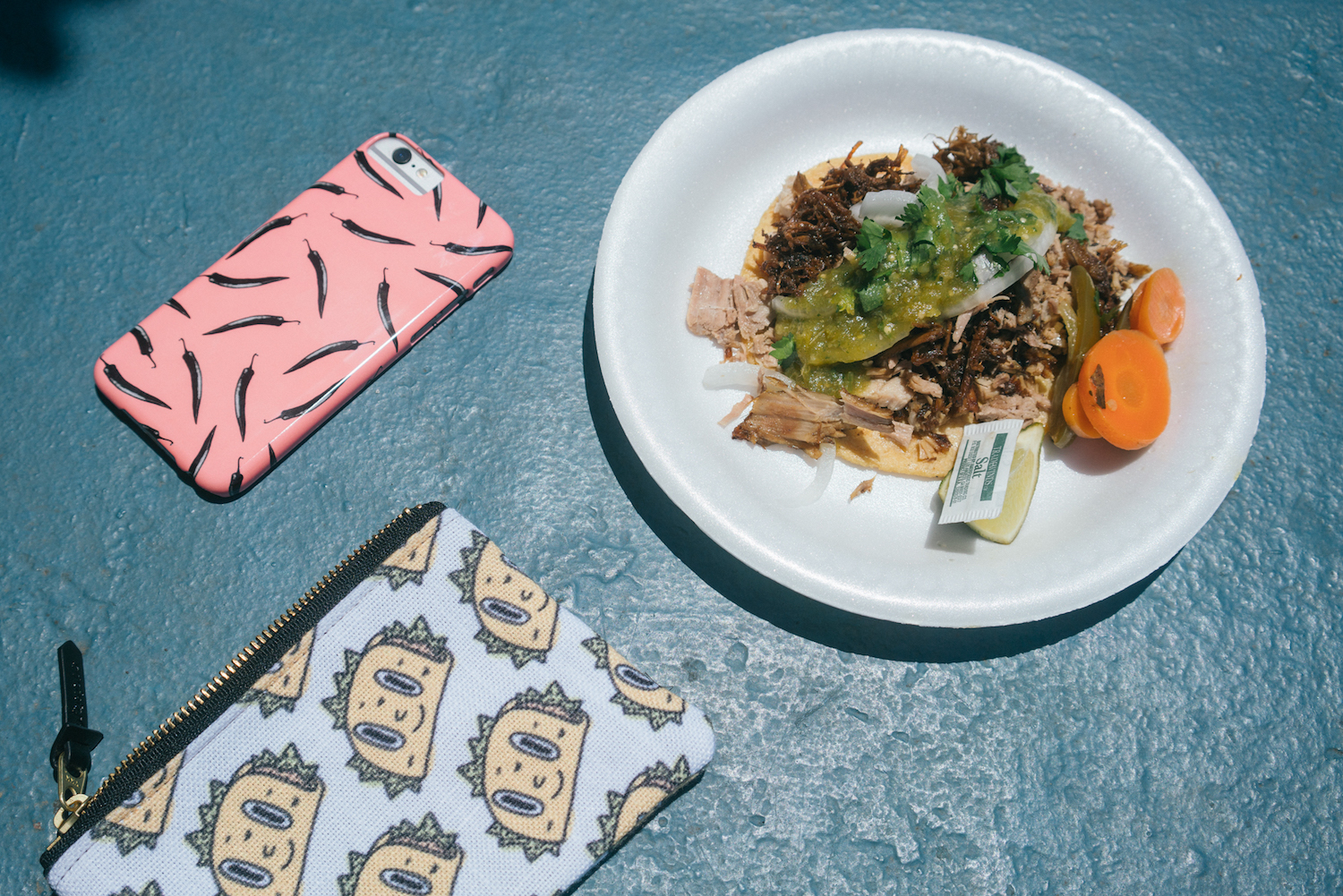 Guerrilla is a truck I've been going to a lot lately, usually on Thursday nights when it's parked outside of Silverlake Wine. During the day you can find it all around the city, mostly outside coffee shops. The menu changes weekly and is always inventive and surprising (they put corn nuts in their sweet potato taco and it works really, really well!). It always feels very colorful and you can count on new, lively and unconventional flavors.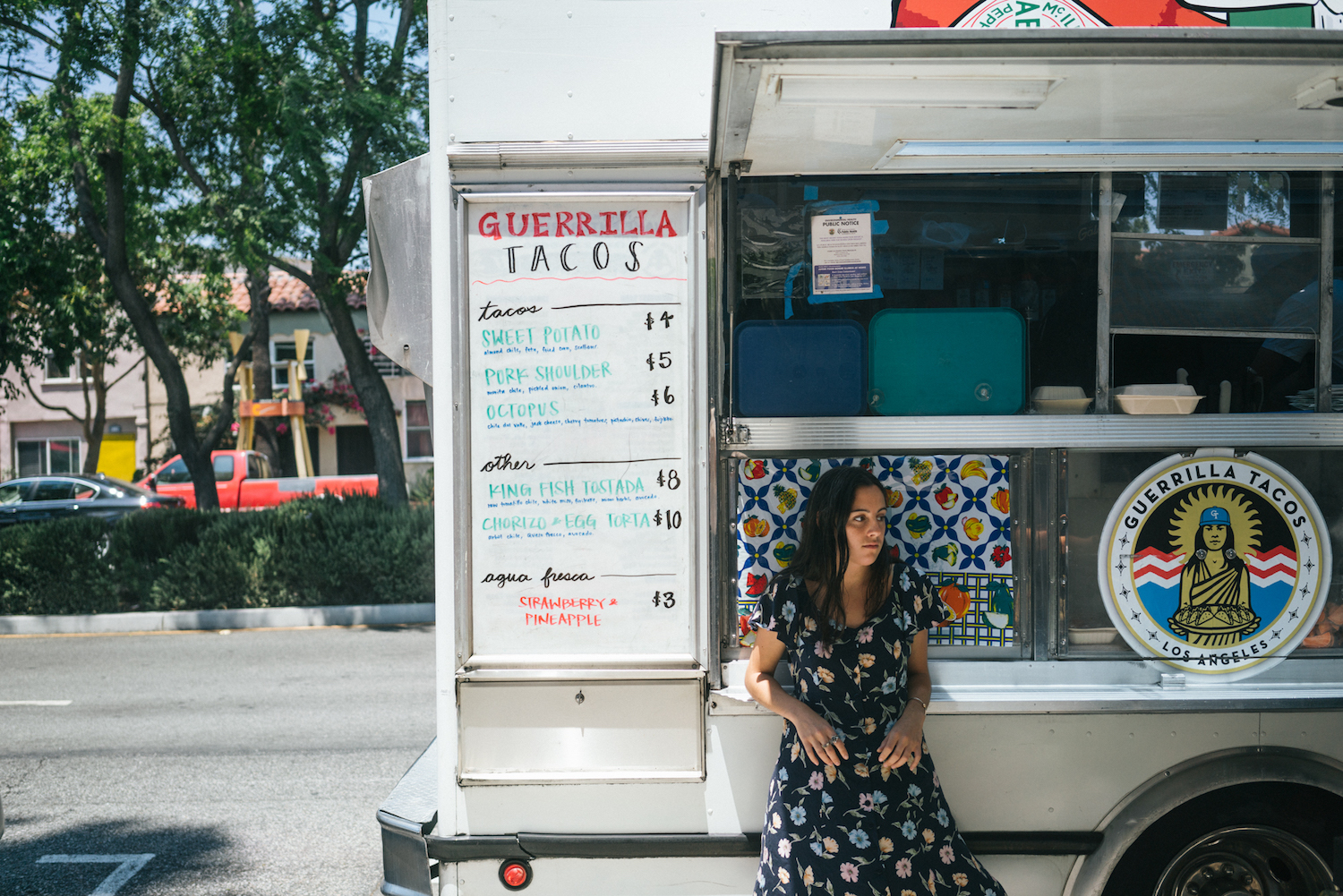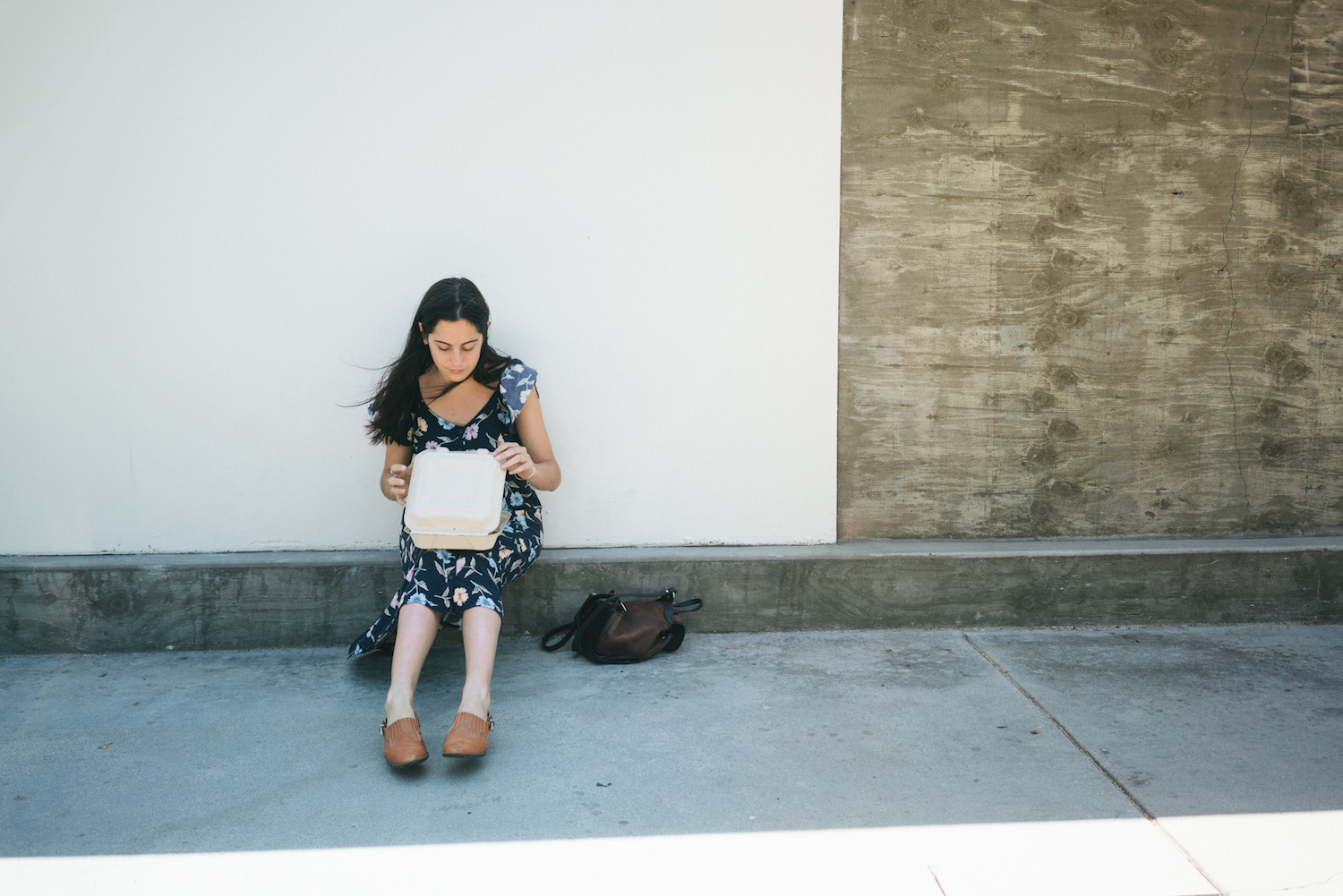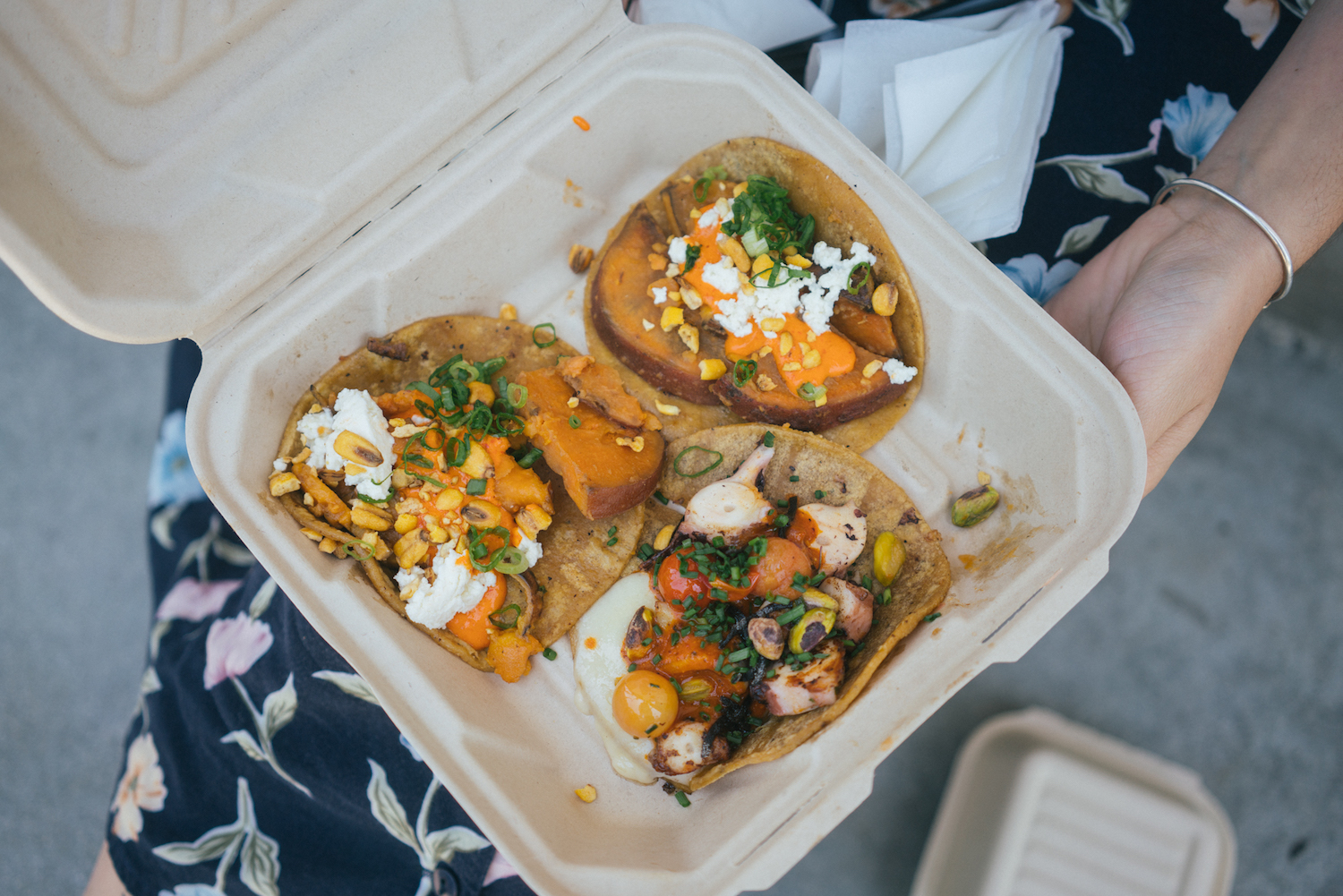 Holbox is a relatively new Mexican seafood stand in South-Central LA within the Mercado la Paloma. It's become one of my favorite spots—without fail I always get the scallop aguachile, but they have a wide range of raw and cooked seafood dishes (and taco options). Despite Mercado la Paloma being a pretty bustling complex with many different restaurants and vendors,  it's nearly impossible to take my eyes off of Holbox's mesmerizing slicing of fish and shucking of clams. All the food tastes and looks delicate and refined, but Holbox and the people who work there, cultivate a modest and easy-going energy. You can't go wrong with anything on the menu.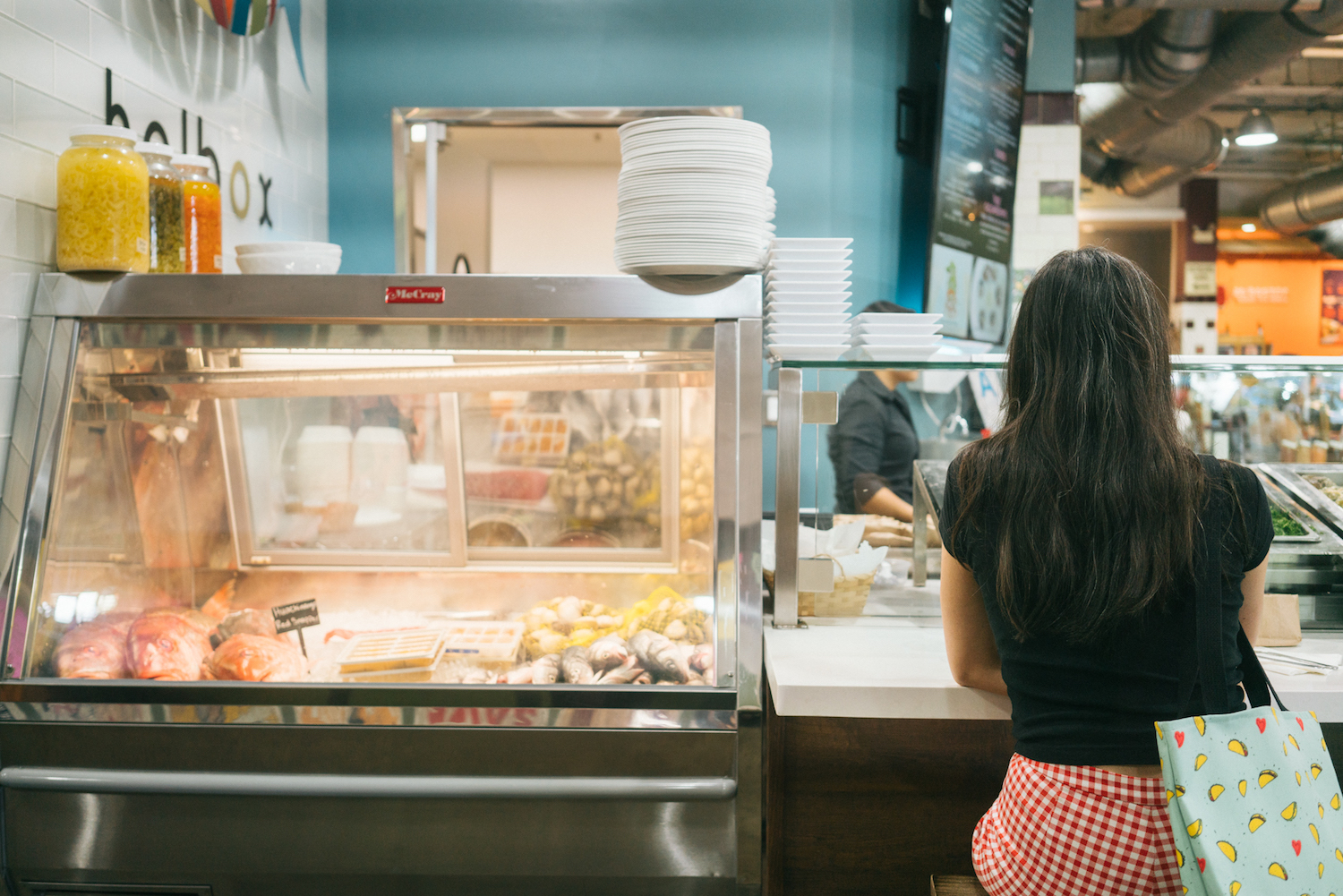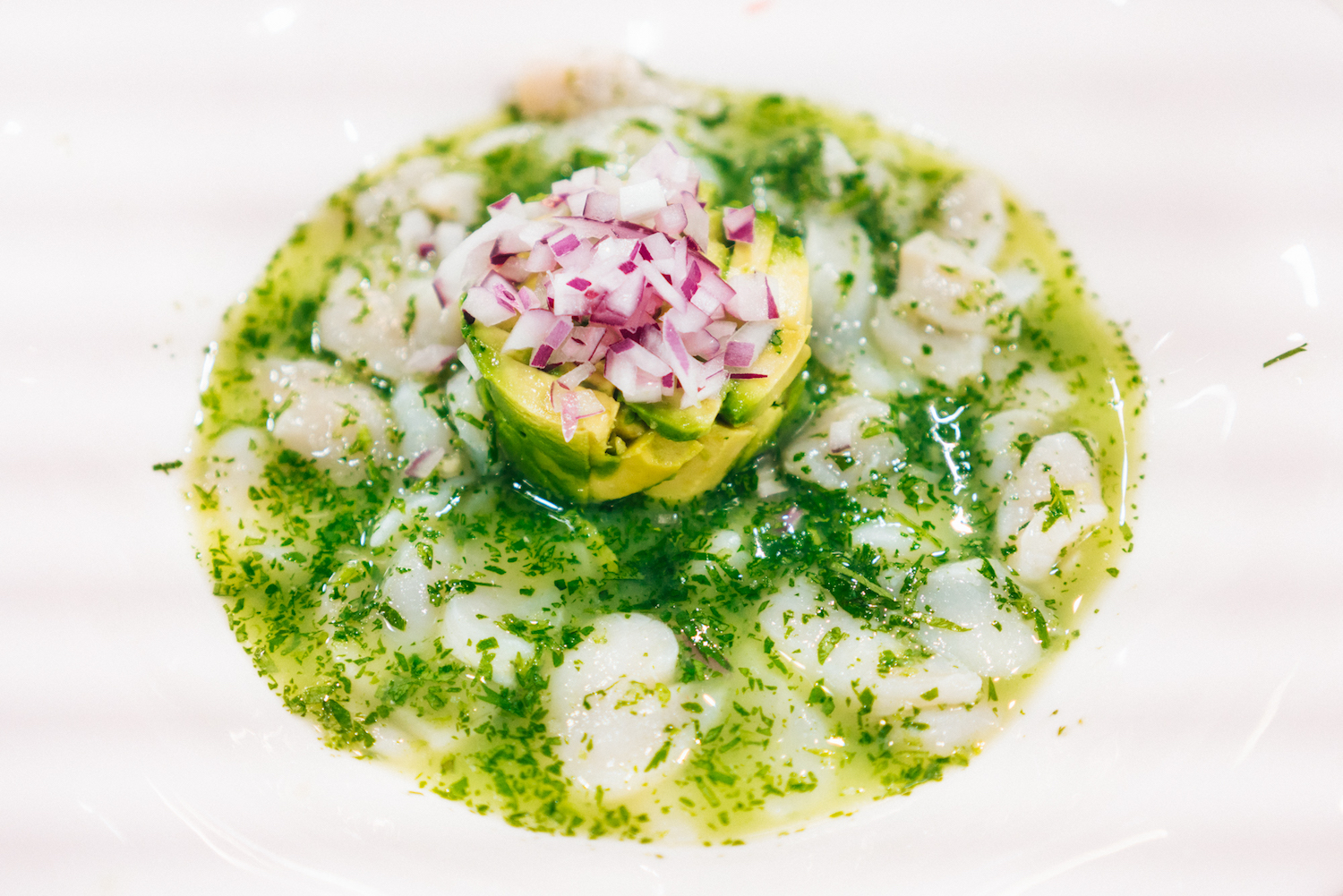 Tacos And Your Opinion T-Shirt
Tacos & Tequila Wall Tapestry
AGLOW Canvas Print
by Robin Eisenberg
$90.00