Happy New Year, friends! Start 2020 off strong with some stellar predictions from Hollywood's top tarot reader Angie Banicki, alongside bold zodiac illustrations from Detroit-based graphic designer Jaclyn Caris.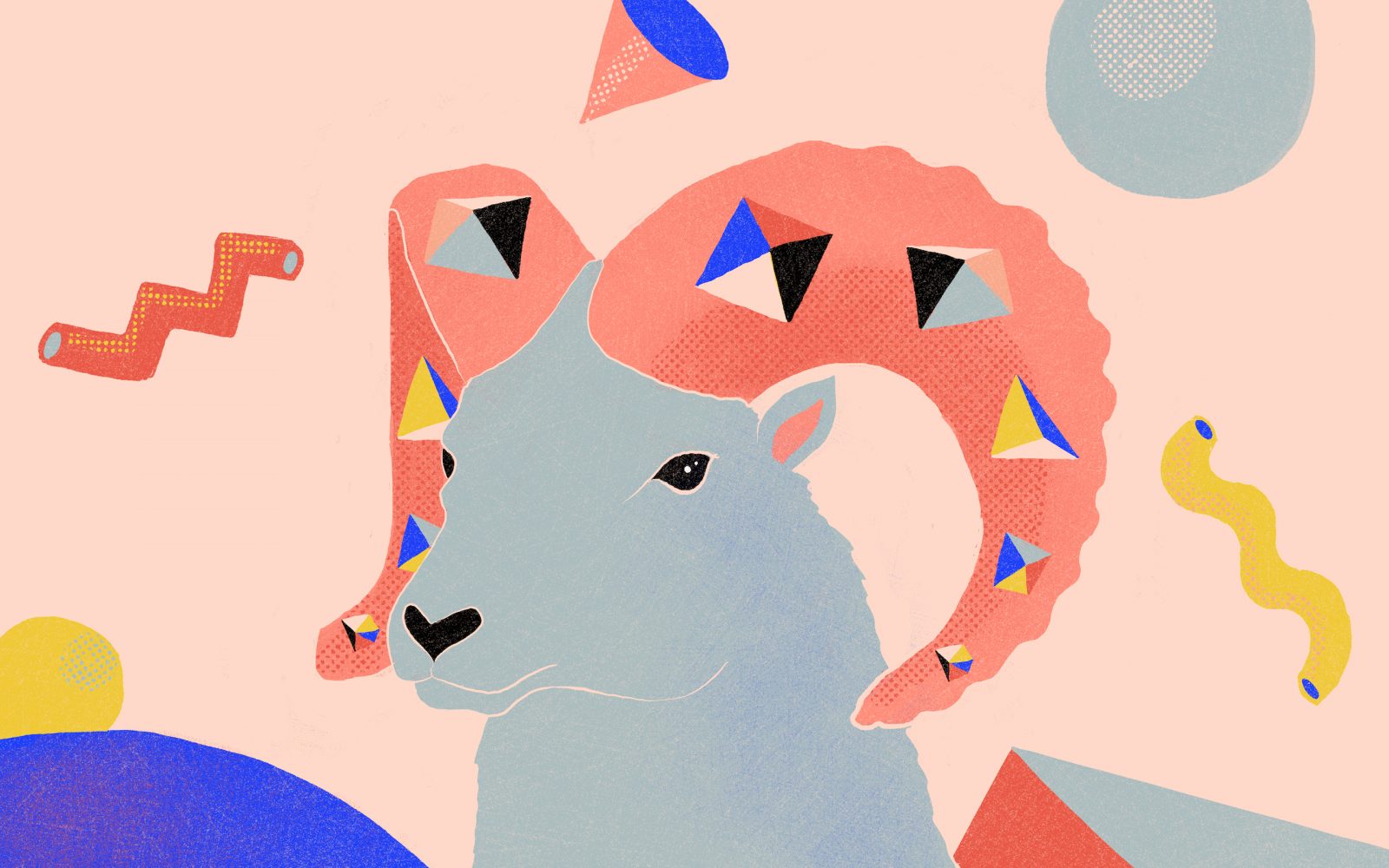 ARIES (Mar 21 – Apr 19)
Influenced by the: THE MOON
Music: Finally // beautiful stranger – Halsey, Finally Feel Good – James Arthur, Give Up The Funk (Tear The Roof Off The Sucker) – Parliament
Aries, you have some intense visions for the future this month. Please pay attention as this is part of your gift for all of us. Whether you are an entrepreneur, an artist, or a channel through your life work, we want you to show us what you are feeling. It feels really important that I tell you no matter how savvy and helpful your mentors are, you may need to agree to disagree this month. Trust your gut. And as much as I want to tell you that love is going to surprise you soon, it's just not quite yet. You have TOO much work to do. This is exciting, productive and crucial work, so get going! Freedom is needed. Use this energy dipping into the dark and light, shadow and illusion to access magical creativity!
Final Thought: "I used to sit on the banks with a raft and watch the water roll lazily by. One day I pushed my raft into the shallows of the water and found the water moved swifter then I thought. My raft was actually a boat. Then, after some time, I rowed my little boat into deeper water. There were great storms, mighty winds, tremendous waves, and sometimes I felt so alone. But I have noticed my little rowboat is now a mighty ship manned by my friends and loved ones; and beautiful calm seas, warm sunny days, and nights filled with comfortable dreams always double after a storm. Now, I could never go back and sit on the bank. In fact, I search for deeper water. Such is life when lived." – B.D. Gulledge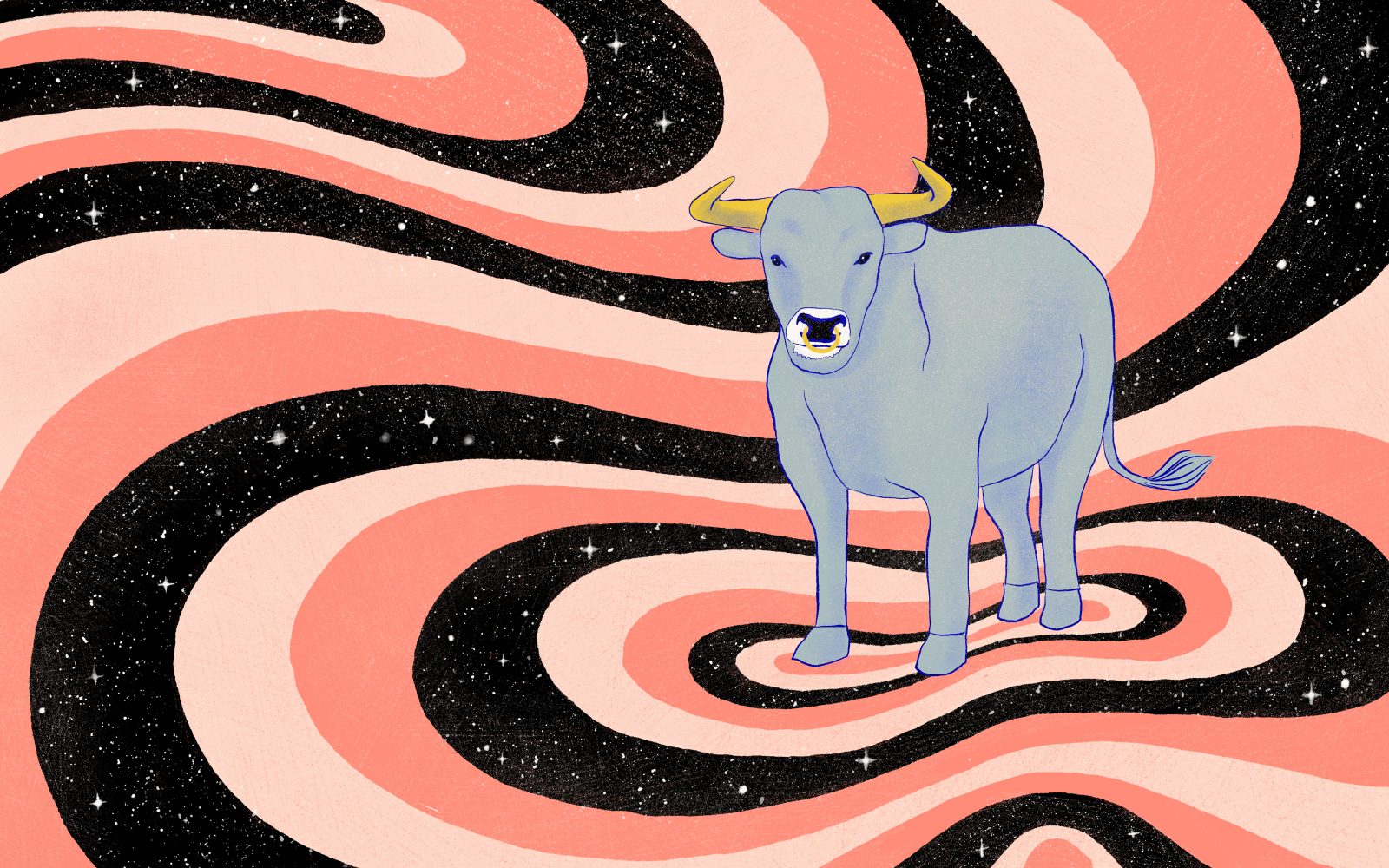 TAURUS (Apr 20 – May 20)
Influenced by the SEVEN OF CUPS
Music: Two High – Moon Taxi, Beating Hearts – Paige, Nikki Era, Cane Shuga – Glass Animals
Put aside the material this month, sweet Taurus. Financially, you will be taken care of. I think you'll be getting a sense of this more in January. It is WAY more important now that you are open to the possibilities life is yearning to bring you. Every day is a gift. Love is lingering. Magical projects are circling. And you have the heart and the eye to catch hold of what is trying to find you. Embrace what uniqueness you can bring to situations. There is a feminine energy helping you receive more with a self-confidence you haven't felt before. Just keep allowing what wants to come to you. And say yes to something that feels a little scary to you now—that's probably exactly THE ONE.
Final Thought: "Perhaps all the dragons in our lives are princesses who are only waiting to ease us act, just once, with beauty and courage. Perhaps everything that frightens us is, in its deepest essence, something helpless that wants our love." – Rainer Maria Rilke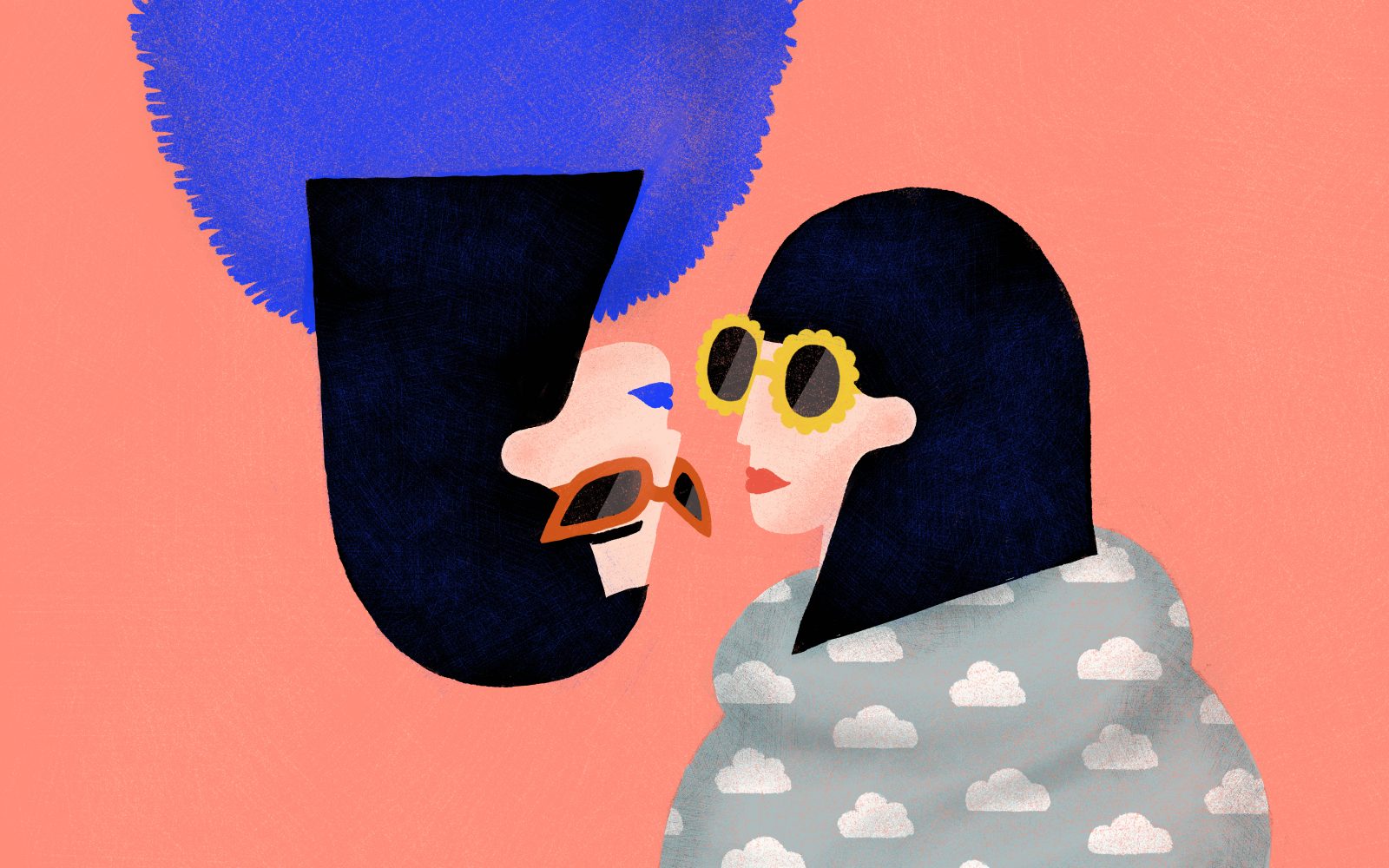 GEMINI (May 21- June 20)
Influenced by KING OF PENTACLES
Music: Is It Any Wonder? – Durand Jones & The Indications
Creatively you feel more inspired than ever before, Gemini. It seems you can finally see how what you can create with your heart and soul can connect to your material desires. You are being paid to take on your passion projects. But now it's time to put the Benjamins back in your pocket and let the artist in you out to get tapped into his/her brilliance. It feels like for many of you, you'll be inhabiting the heart-broken, soul stricken artist. If you are feeling down, use the emotion to fuel your art. Don't blocking any of the feelings and frustrations that are wanting to come up and out. Allow your true feelings to come up and be dispersed. Acknowledge all the feelings of past or present that want to be felt and released.
Final Thought: "All changes, even the most longed for, have their melancholy; for what we leave behind us is a part of ourselves; we must die to one life before we can enter another." – Anatole France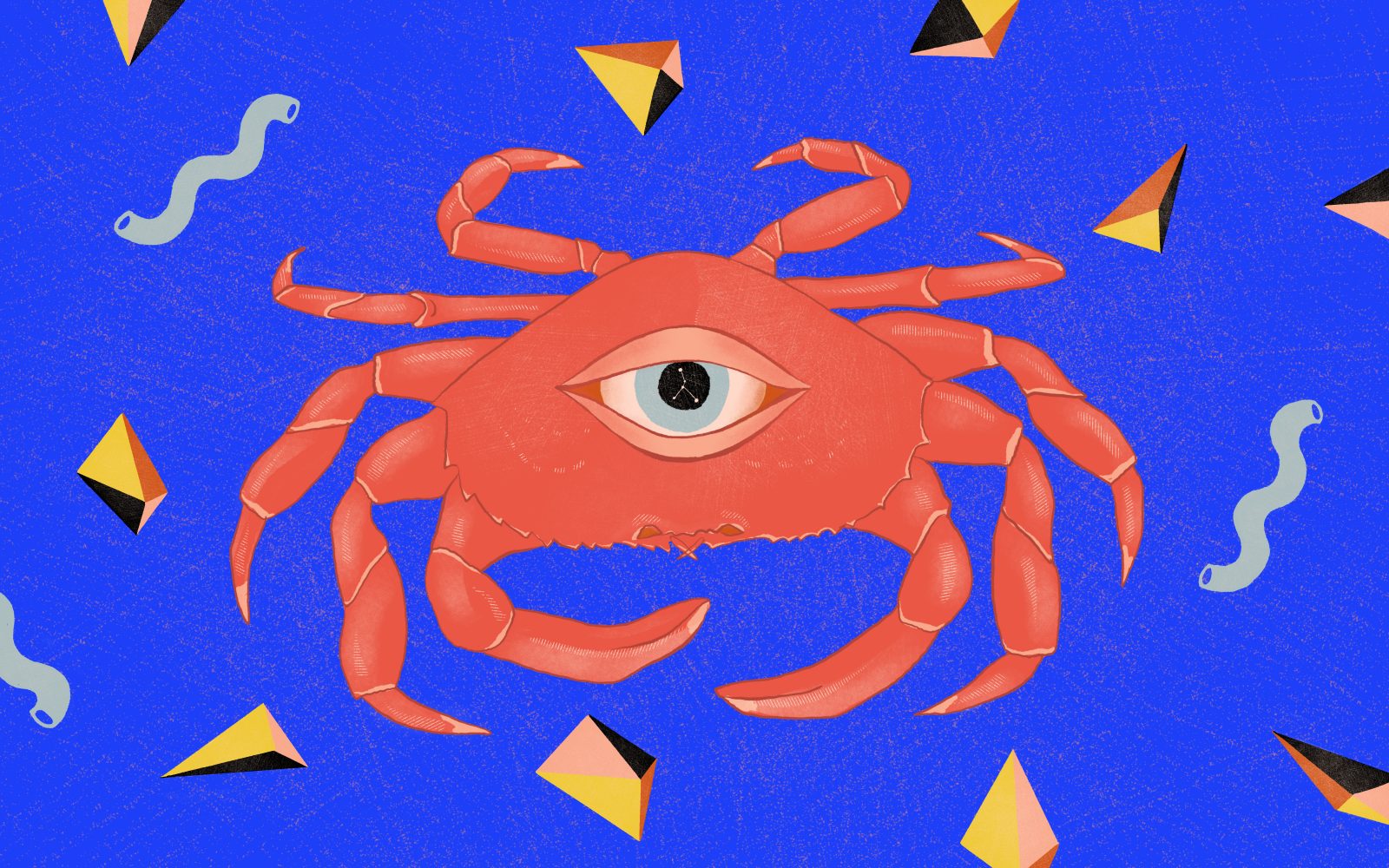 CANCER (June 21 – July 22)
Influenced by THE HANGED MAN
Music: Divine Hammer – The Breeders, Tain't What You Do (It's The Way That You Do It) – Jimmie Lunceford, Better at Making Time – De Lux
It 'ain't what you do—it's the way that you do it! That's right cancer, you are being forced to surrender this month so you can feel into the way you are gonna do it! You are in a limbo as we strip away what no longer serves you so you have a different outlook on the world. Bravely pass through this theatrical phase preparing you for quite the 2020. A vision quest seems like a great plan to help you call in some big changes for the year. What kind of relationship do you want? How do you want your romantic partnership to feel moving forward? What boundaries do you need to set to help your professional life expand?
Final Thought: "All truly wise thoughts have been thought already thousands of times, but to make them truly ours, we must think them over again honestly, until they take root in our personal experience." – Goethe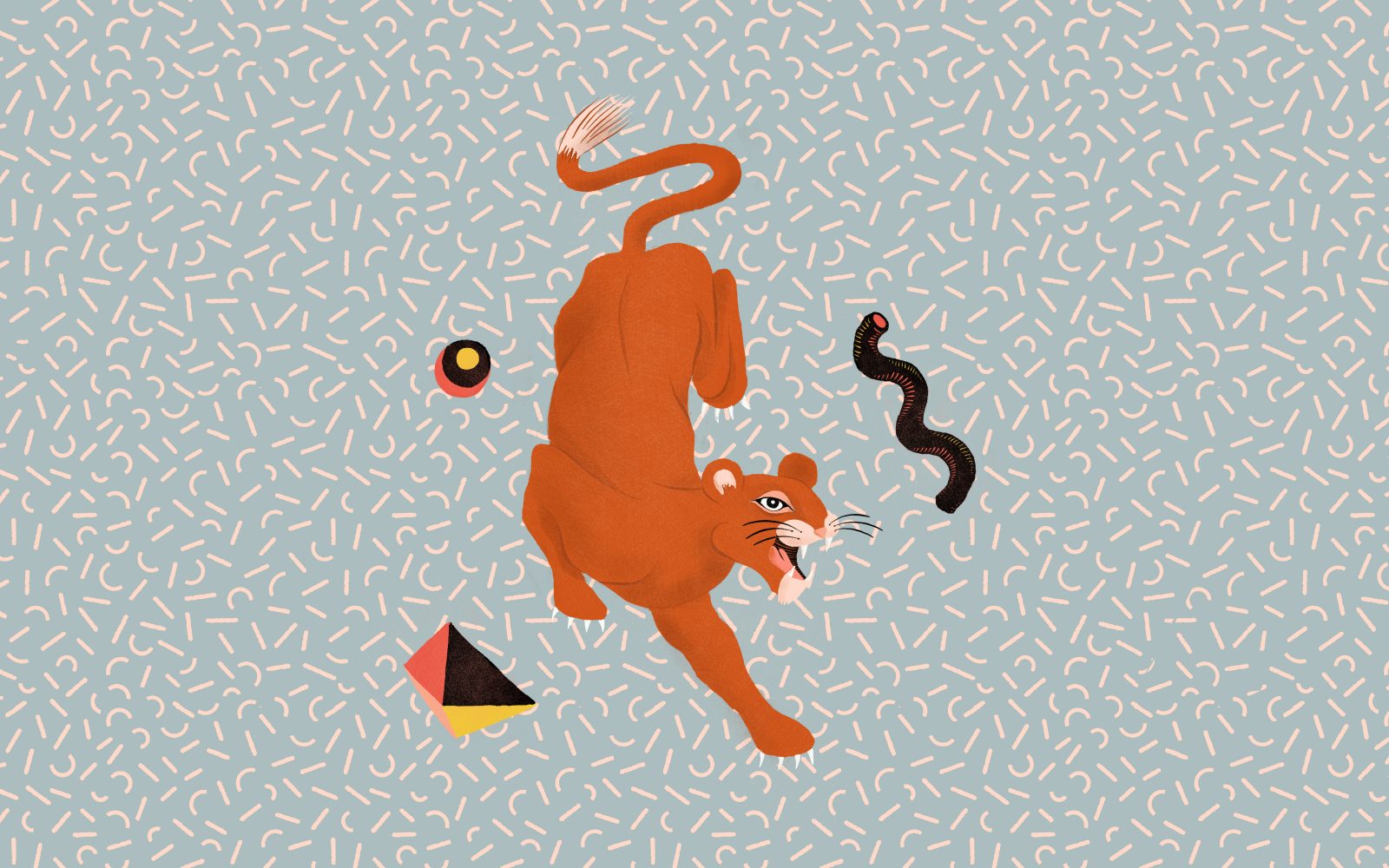 LEO (July 23 – Aug 22)
Influenced by Knight of Cups
Music: Emotional – okaywill, 195lbs – Nightmares On Wax
Leo, this month is forcing you to become aware of your impact on others and learning what you will do with that power. Also respecting another's vulnerability and staying within boundaries dictated by loving consideration. Your charm can be powerful but also distracting. This can feel frustrating within infatuation and intoxicating when balanced. January is about feeling some of those extremes from all sides. In your working life, there is a shift into extreme focus, new learning and exciting opportunities! The best way through some of the emotions of the month are to discover a new you in your career!
Final Thought: "Sometimes the situation is only a problem because it is looked at in a certain way. Looked at in another way, the right course of action may be so obvious that the problem no longer exists." – Edward De Bono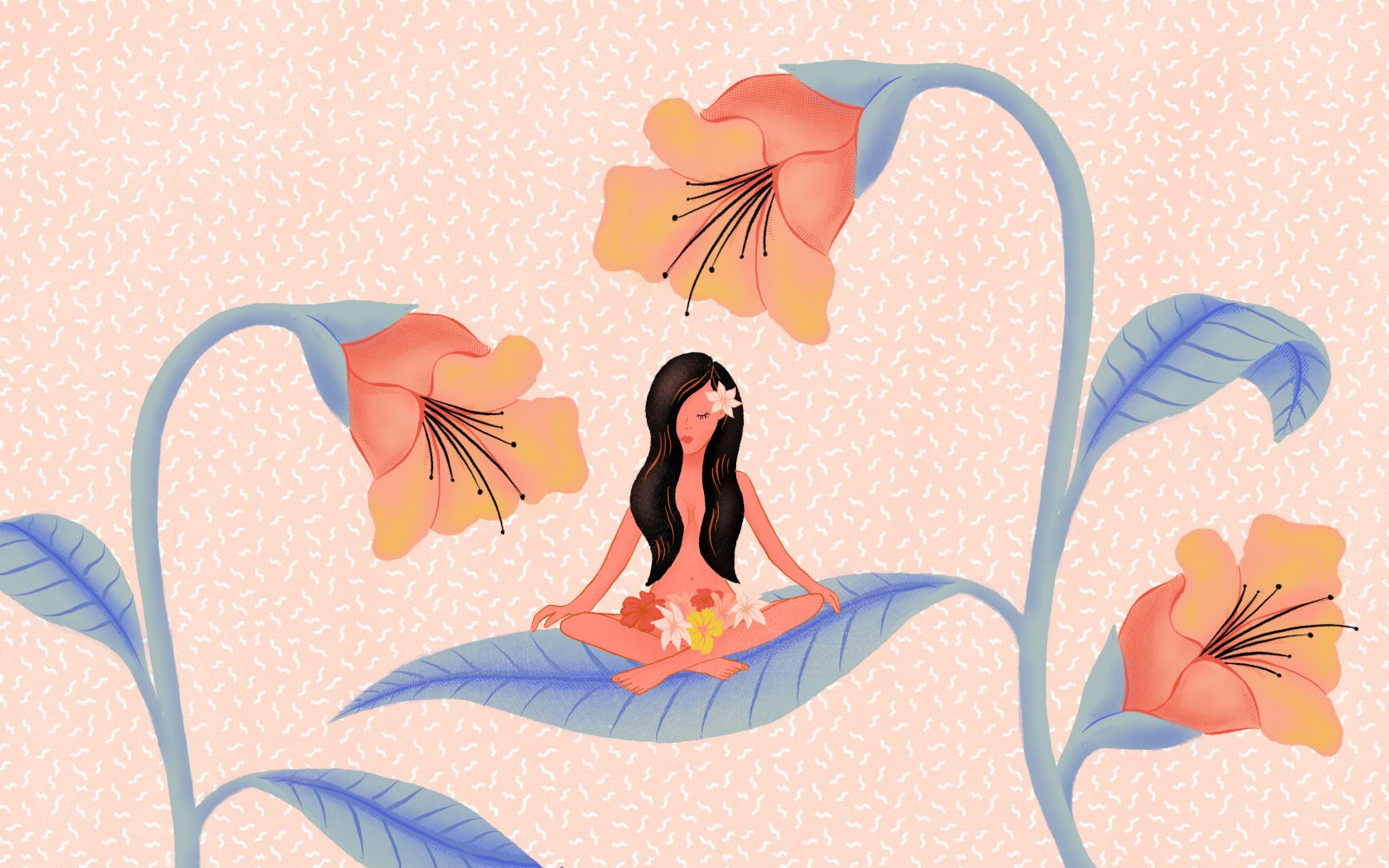 VIRGO (Aug 23 – Sep 22)
Influenced by 10 OF CUPS
Music: Further – ATTLAS, More Of The Same – Caroline Rose
Virgo, I'm feeling all these choices around you and this perfectionist pressure you have to choose. But how great would it be if you could trust me when I say, you don't have to force the choice. You can surrender and let the choice choose you! You are exactly where you are supposed to be and everything will fall into place. Stop distracting yourself with more options. Instead, go about your business and let life show you. There is also an emphasis this month on family. You have so much to be grateful for, just look around at the love overflowing onto you from your loved ones or perhaps even your extended family of friends and coworkers who adore and respect you. All is just as it should be!
Final Thought: "Be glad of life, because it gives you the chance to love and to work and to play and to look up at the stars; to be satisfied with your possessions; to despise nothing in the world except falsehood and meanness, and to fear nothing except cowardice; to be governed by your admirations rather than by your disgusts; to covet nothing that is your neighbor's except his or her kindness of heart and gentleness of manners; to think seldom of your enemies, often of your friends…..and to spend as much time as you can, with body and with spirit. These are little guideposts on the footpath to peace." – Henry Van Dyke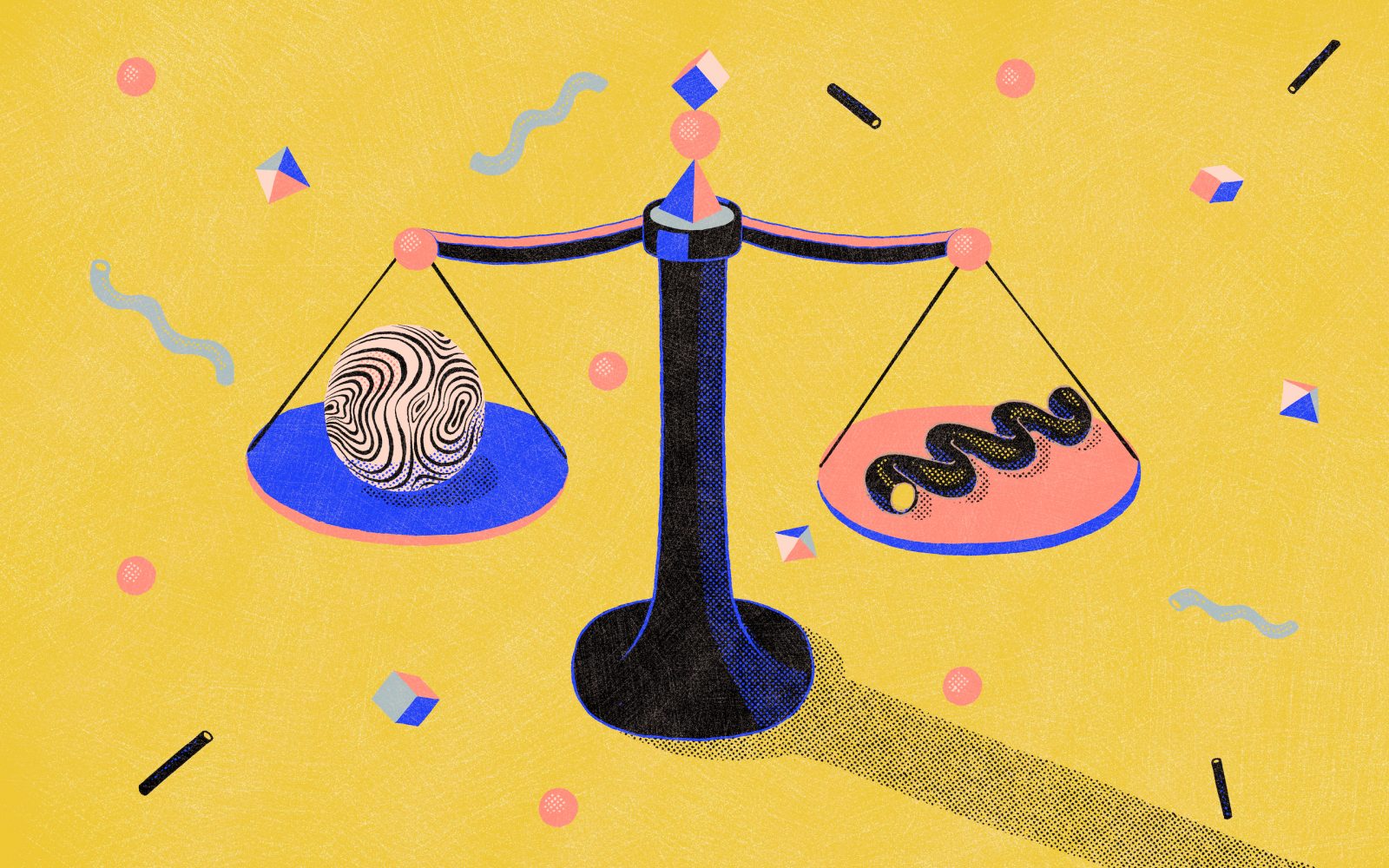 LIBRA (Sept 23 – Oct 22)
Influenced by THE EMPRESS
Music: The Killing Moon – Echo & the Bunnymen, Merrymaking at My Place – Calvin Harris
Oh Libra, this moon is bringing up emotions for you, but you have a magical way of processing this month. For many of you this awakening will come to via a person, a divine angel sent to bring you into a higher level of being. Could this be a child? Ahhh. Or perhaps the simple passenger on the plane next to you who opens you up to a new way of seeing yourself in the world! For others, this could be a very important partnership or friend who is going to change your life for the better. Do not go hermit yourself all month Libra. Let yourself be charged by people. Oh also, home base is coming up as important for you—spend some time on your house now. And invite others to join you there!
Final Thought: "Sometimes our light goes out but is blown into flame by another human being. Each of us owes deepest thanks to those who have rekindled this light." – Albert Schweitzer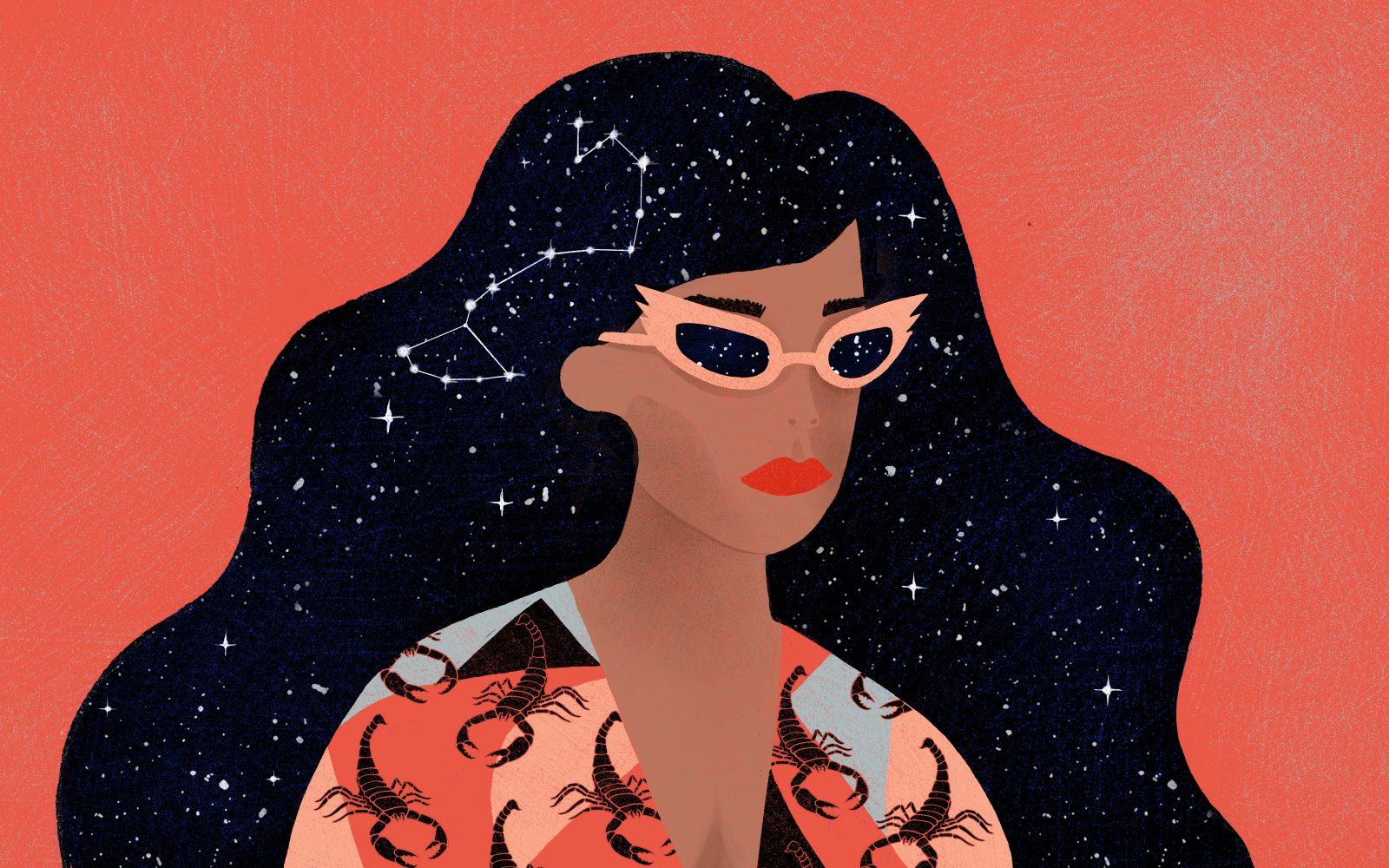 SCORPIO (Oct 23 – Nov 21)
Influenced by NINE OF PENTACLES
Music: Landslide – Beirut, Remorse – Ennio Morricone, NA NA SONG – THE JON JOHNS
January is offering you an opportunity to gain clarity about a problematic situation. It's important for you to use your voice now Scorpio. You are going to feel it. Express your preferences without manipulation. Conflicts will be resolved if you are true to your heart. Relationships are touchy but keep at it. Work is soaring and this means home life might feel a little wobbly. Be true to your mission and success is assured. You've really mastered work and it feels good to be rewarded now. Share some of the joys of this success with those wobbly relationships and you may just have the key to winning the month! Oh and please say yes to all travel, especially for work, this month—only good things come from being on the road!
Final Thought: "The noblest question in the world is what good may I do in it?"  – Benjamin Franklin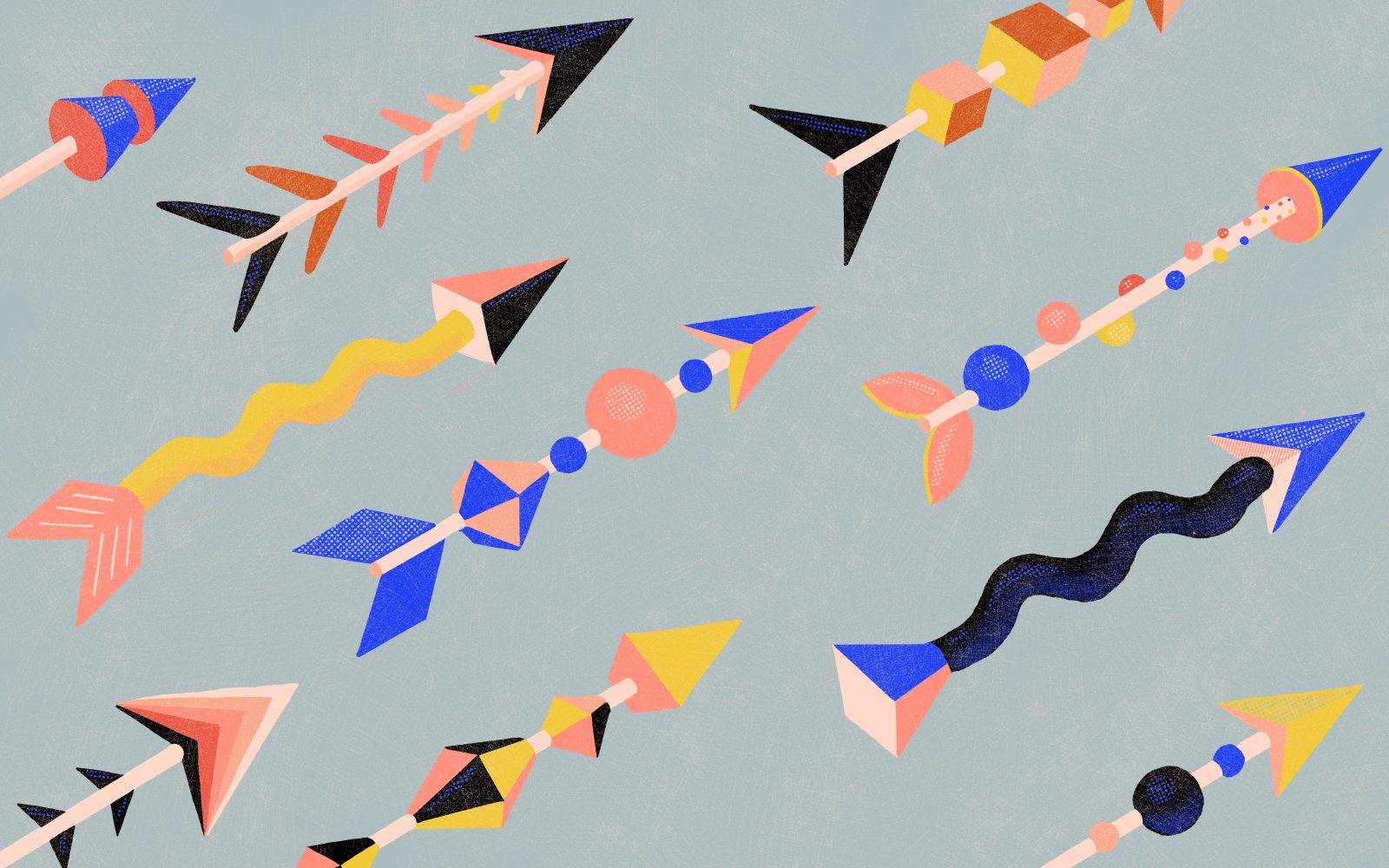 SAGITTARIUS (Nov 22 – Dec 19)
Influenced by: 4 OF CUPS
Music: Can You Discover? – Discovery, Posthumous Forgiveness – Tame Impala, Texas Sun – Khruangbin, Leon Bridges
Come out of that dreary cloud Sagittarius. It seems you've been wavering between self-reflection and disillusionment. Stand up and shake it off. Now is the time to open your eyes and see the possibility around your situation. And part of that possibility feels like looking right under your nose at your own family. Call your Dad today. If you're a Dad, go be with your kids. How lucky are you to have ones you love!? Also, I get a clear signal to have you give some extra focus to your health this month. Schedule that check-up or just give some extra loving care to your body and diet now.
Final Thought: "If I have been of service, if I have glimpsed more of the nature and essence of ultimate good, if I am inspired to reach wider horizons of thought and action, if I am at peace with myself, it has been a successful day." – Alex Noble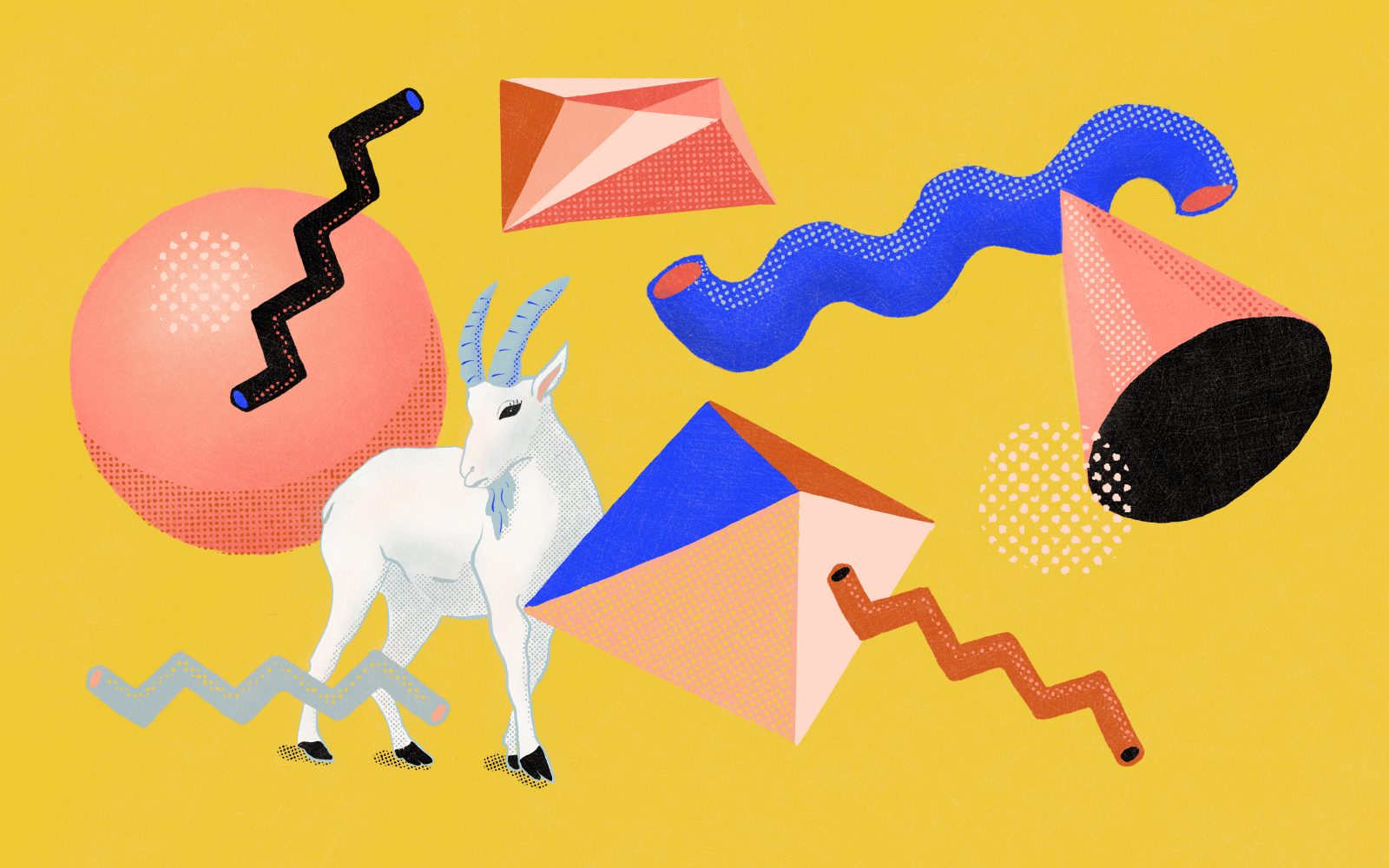 CAPRICORN (Dec 20 – Jan 19)
Influenced by KNIGHT OF SWORDS
Music: Disaster – The Mynabirds, Air – Cub, Sport Money – Leikeli47
January is slicing through all those negative demons that have been overwhelming your mind, Capricorn. Rest assured this cannot and will not go on much longer. And it is crucial that you refocus your thoughts. That fail was supposed to be a fail. That struggle was for good reason. That pain was not for nothing. STOP avoiding a matter that can be cleared with a few insightful words. Focus all that mental power on merging with your heart! Use that intelligence of yours to consciously pursue some genuinely fulfilling goals. Yes, you will make money but let go of the emphasis on finances and refocus on passions. You want money? No. You ARE money!
Final Thought: "Consult not your fears but your hopes and dreams. Think not about your frustrations, but about your unfulfilled potential. Concern yourself not with what you tried and failed in, but with what is still possible for you to do." – Pope John XXXIII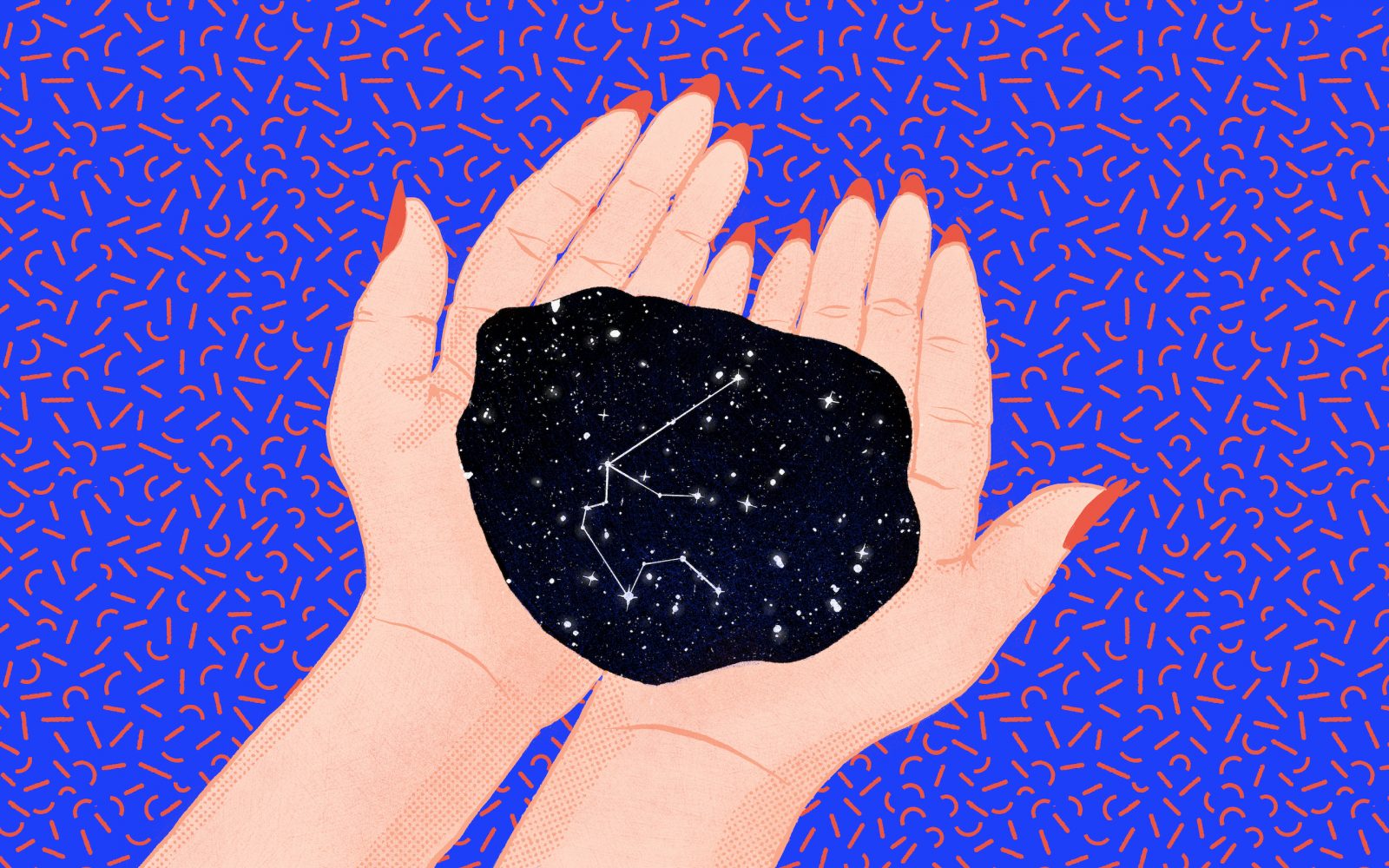 AQUARIUS (Jan 20 – Feb 18)
Influenced by 4 OF PENTACLES
Music: Edge of My Seat – LUME, Speed of Time – F.S. Blumm
Accepting our insecurity is the only way to truly remain safe. How can you be more at peace in apparent insecurity, Aquarius? You cannot control it all—no matter how hard you try. This is an important part of your growth. You are discovering that inner wealth and growth and finding safety within. If you've been struggling to make and save more money money money, then this will be challenged. If you've been trying to control a relationship or person in your life, this will be tested. If you can stand in your light, in that uncomfortable, vulnerable but true soul shattering light, then you may feel a lot, but you'll be acknowledged with everything you want and need. PS have a little more fun PLEASE! You are so fun when you are light!
Final Thought: "Serendipity. Look for something, find something else and realize that what you've found is more suited to your needs than what you thought you were looking for." – Lawrence Block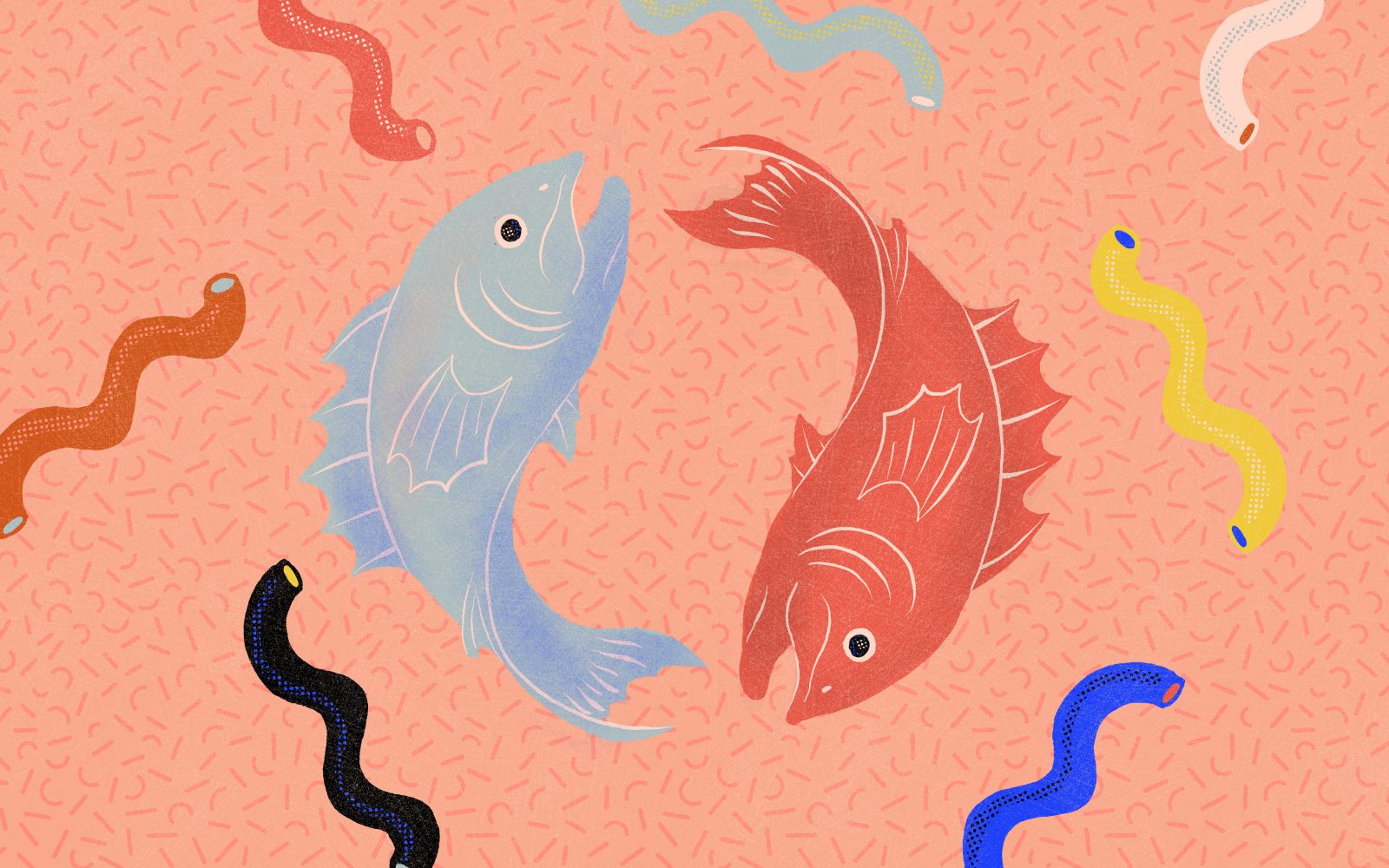 PISCES (Feb 19 – Mar 20)
Influenced by DEATH
Music: Peer Pressure (feat. Julia Michaels) – James Bay, Julia Michaels, Down – Marian Hill
Get ready for an interruption, Pisces. This interruption is going to help you with any questioning you've been feeling. It's time to clear some things up. Detach is my advice. Step back. Wait for what is going to happen. This delay is bringing a better solution. Don't let your mind run around in circles in confusion. NO! Just trust what's happening. If you can, you might even try to look at the whole interruption with curious eyes. What does this mean? Where is this taking me now? If it feels too dismal to go there, call a friend to help you unpack your situation or just distract your mind. PS This interruption is all part of the master plan that is setting you up for an important life phase!
Final Thought: "Mishaps are like knives that either serve us or cut us, as we grasp them by the blade or the handles." – James Russell Lowell