Walls looking a tad bit plain? Could your space use a sprinkle of personality and panache? Dive into this treasure trove of wall art decor inspiration! They say when one door closes, another opens — or in our case, when wall space gets bare, it calls for a new piece of wall art or two! From timeless classics to modern masterpieces, we're about to explore different types of wall art to elevate any room.
1. Framed Art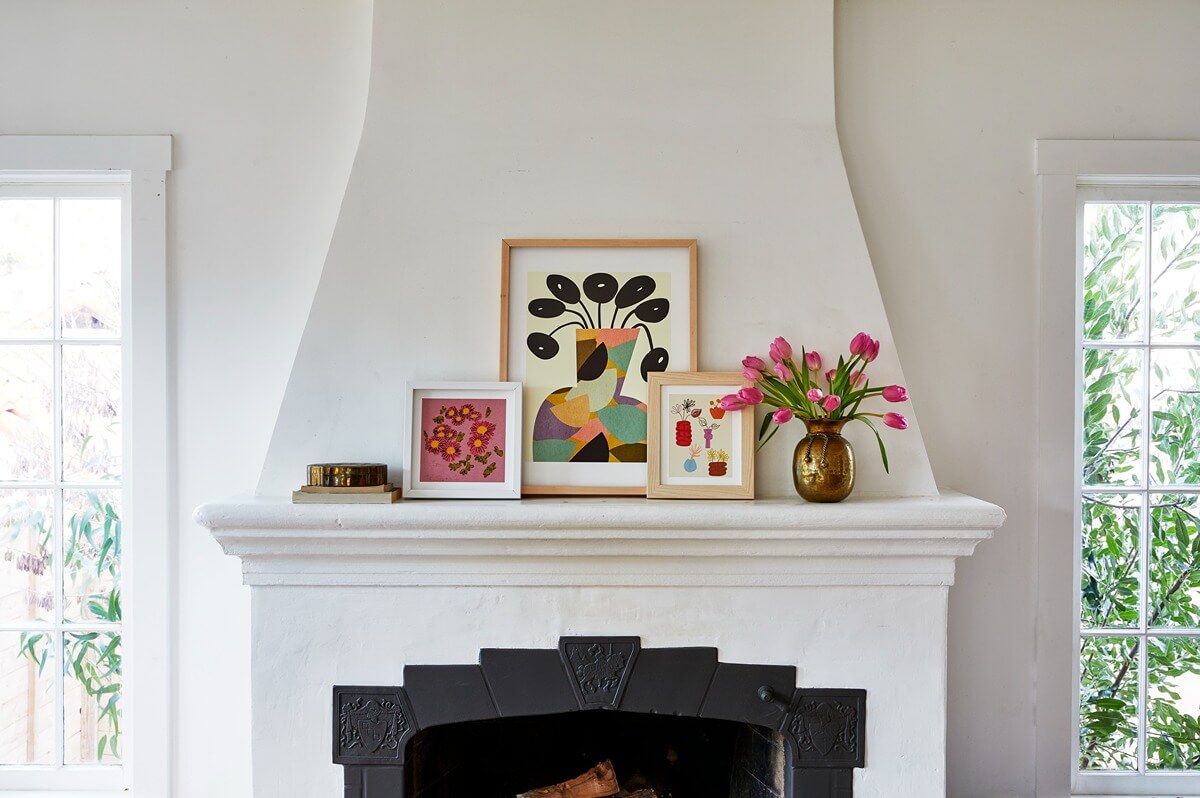 The age-old classic, framed art pieces are like the Little Black Dress of wall decor — always in vogue. Whether it's a cherished family portrait, a vintage map, or a unique graphic print, frames provide structure and elegance to an otherwise blank wall. With the plethora of frame designs out there, you can easily customize them to fit different types of wall art styles.
Choose a frame that complements the style of your art and the overall aesthetic of your room.
For a more traditional look, opt for a wooden frame with a simple design.

For a more modern look, try a metallic or plastic frame with a unique shape.

You can also mix and match different frame styles to create a unique and eclectic look.
2. Canvas Art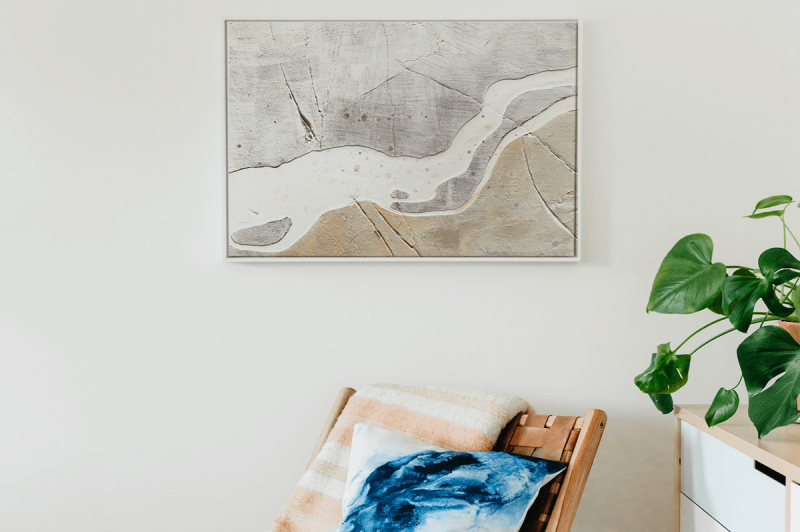 A little textured and oh-so-posh, canvas wall art brings gallery walls to life. It feels as if the artwork might just leap off the wall and join you for tea! Canvas wall art can be used to create a focal point in a space or as a decorative addition to any room. One effective technique to establish a focal point with canvas art is to use contrast. This can be achieved by juxtaposing the canvas art against a different-colored wall or by selecting artwork with colors that stand out from the surrounding environment. 
When choosing canvas art, consider the wall art size relative to the wall where you plan to hang it. You may also want to consider the colors and subject matter of the art to ensure that it complements the overall style of your room. From minimalist brush strokes to detailed landscapes, the canvas gives depth and dimension to each piece. It's an essential in the palette of wall art decor ideas!
3. Posters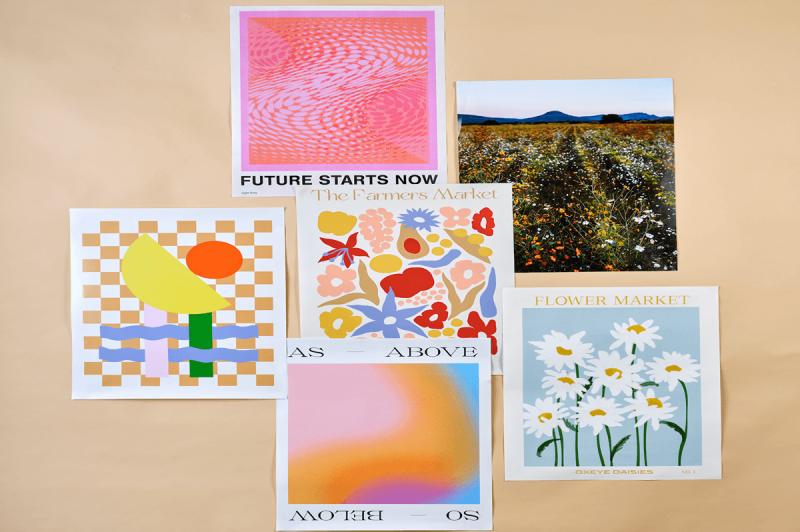 Who said posters are just for teenagers? Revamp and embrace nostalgia with vintage movie posters, retro ads, or iconic pop culture prints. Posters are a great way to add a touch of personality to your bare wall without spending a lot of money. They are also easy to find and come in a wide variety of styles. Frame them, tack them, or laminate them — posters are versatile and capture fleeting moments in time.
When choosing posters, consider the overall aesthetic of your living space and choose posters that complement your existing décor. You can also use posters to create a gallery wall layout, which is a great way to display multiple pieces of art and create visual interest in a cohesive way.
4. Floating Acrylic Art Prints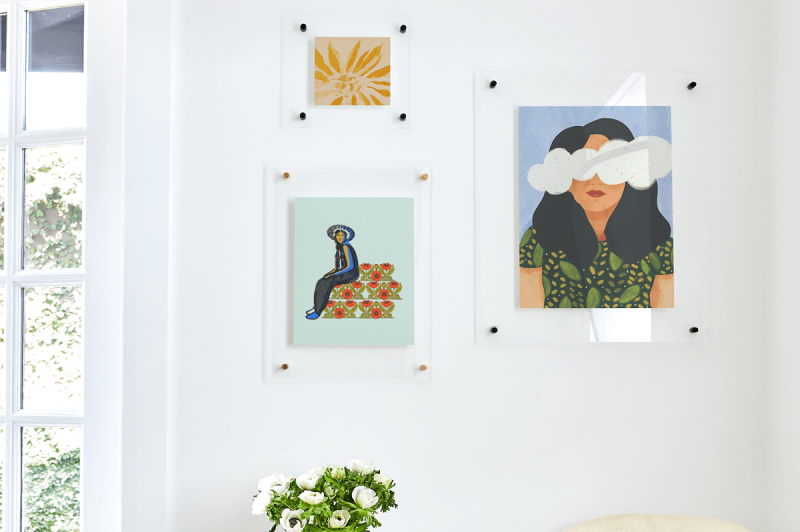 Modern art aficionados, rejoice! Floating acrylic prints are the epitome of sleek and contemporary. Your chosen print sits sandwiched between acrylic sheets, making bold colors pop and giving an illusion of depth. A true conversation starter!
Floating acrylic art prints add a touch of modern sophistication to your walls. They are also very durable and easy to clean. When choosing a floating acrylic art print, consider the size and scale of the piece relative to the wall where you plan to hang it. Don't forget to consider the colors and subject matter of the print to ensure that it complements the overall style of your room.
5. Metal Wall Art
Metal wall art is bold, durable, and oozes industrial chic vibes. From abstract metallic sculptures to intricate ironwork designs, they lend a touch of edginess and luxury. Perfect for those looking to make a statement. 
When choosing metal wall art, carefully consider the style and finish of the metal prints to ensure that they complement each other as well as your other decor.
6. Wood Art
Warm, earthy, and rustic — wood art brings a slice of nature indoors. Think carved panels, wooden slats arranged in patterns, or even painted barn wood. The grain and texture provide a tactile dimension that's truly organic.
Wood wall art is a great way to add a touch of warmth and character to your walls. It can also be used to create a cozy and inviting atmosphere. When choosing wood wall art, consider the type of wood, the grain, and the finish.
7. Tapestries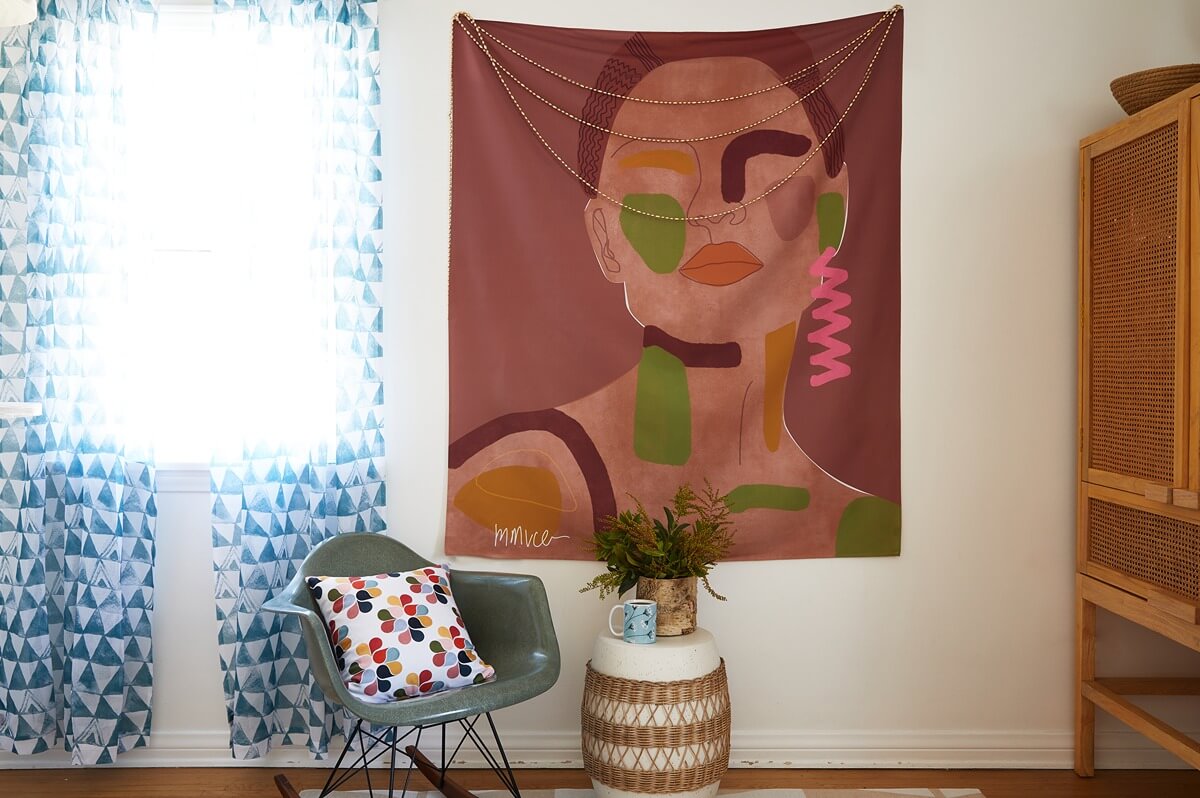 Channel the spirit of bohemian lofts with tapestries. These fabric art pieces drape your walls in stories, legends, and vivid colors. Plus, they double as insulation during chilly months!
8. Woven Wall Hangings
A delightful nod to handcraft and tradition, woven wall hangings are rich in texture and personality. Often made of yarn, they're tactile, playful, and add a cozy touch. They can also create a unique and personal look in your home.
9. Photography
Capture moments, places, and faces with photography. Black and white cityscapes, colorful markets, or candid moments, photography offers a window to another world or time. Photography is a great way to add a personal touch to your walls. Consider framing your prints into consideration to give them a more polished look.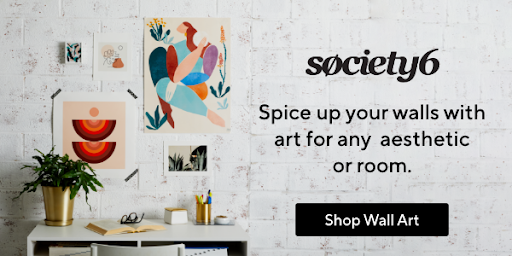 10. Sculptures
3D art on walls? You bet! Wall-mounted sculptures play with light, shadow, and perspective. Be it abstract forms, lifelike busts, or geometric designs, they're a dynamic addition. Wall-mounted sculptures are a great way to add a touch of sophistication and drama to your walls. Make sure to account for the material and finish of the sculpture you choose to ensure proper care and that it compliments the space it is placed in.
11. Mirrors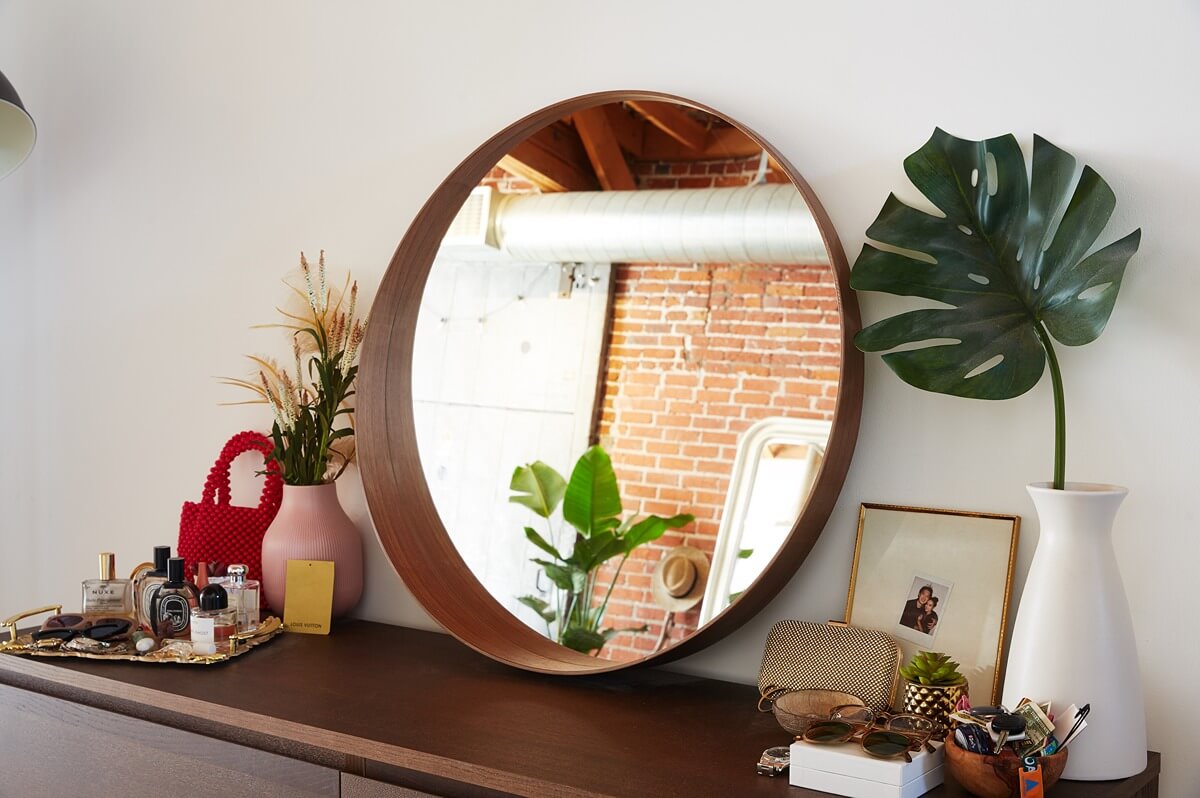 Mirrors aren't just functional; they're home decor wonders! From sunburst designs to ornate baroque styles, mirrors amplify light and space while adding a touch of glam. Mirrors can create the illusion of more space in a room, which is great if you're decorating a small apartment. They can also be used to reflect light and make a room brighter.
12. Murals
Paint a story across your walls with murals. Be it a whimsical fairy-tale scene or a serene landscape, wall murals transform spaces into immersive experiences.
13. Wallpaper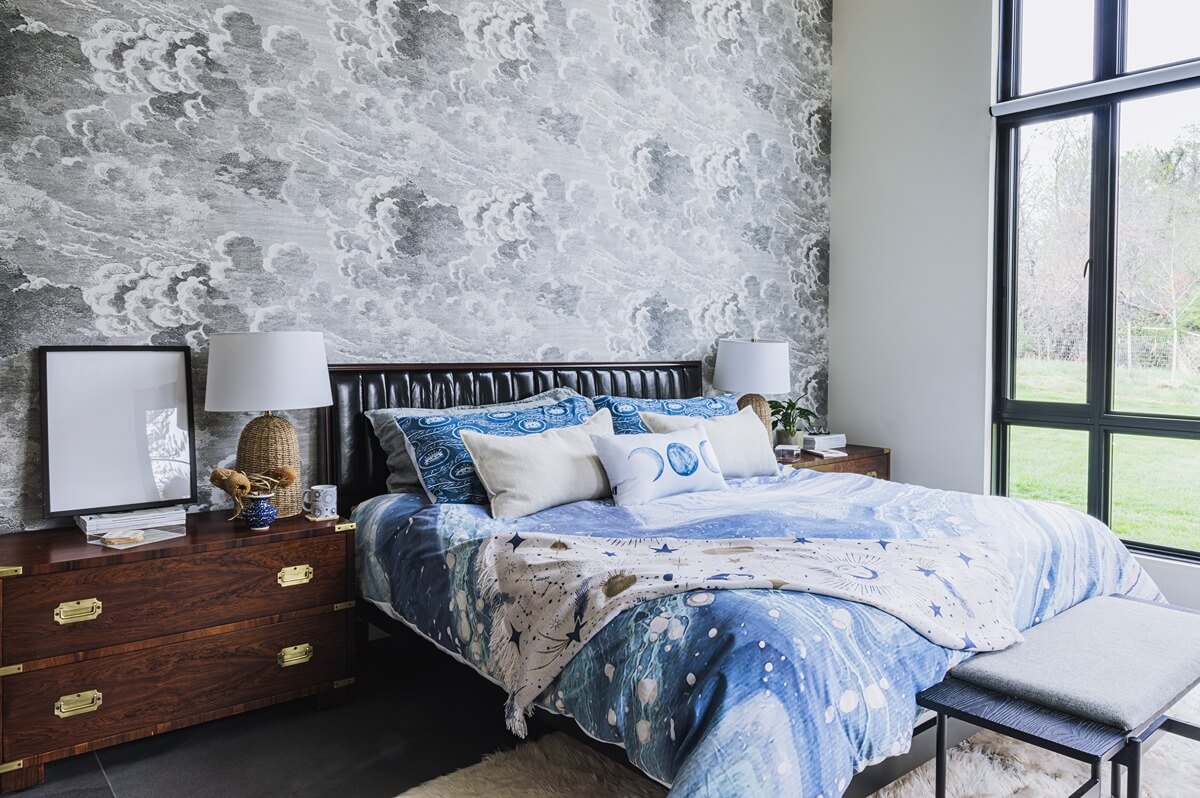 Wallpaper is back in style! Florals, geometrics, textures, or metallics — the options are endless. It's like donning your walls in designer attire. Wallpaper is a great way to update your walls and add a touch of personality without painting the walls.
14. Decals
Easy to apply and remove, wall decals are perfect for those wary of commitment. From witty quotes to silhouettes, they offer a dash of fun without the permanence. Decals are a great way to add a temporary touch of personality to your walls. They are also easy to apply and remove, so you can change things up as often as you like.
Dress Up Your Walls With Society6
The types of wall art to choose from are indeed plentiful. Need help choosing wall art? At Society6, we offer a wide range of wall art ready to adorn your walls. Through our thriving community of independent artists worldwide, you are as good as guaranteed to find a unique wall art design that you'll like. 
Whether it's framed prints, tapestries, or wallpaper, you can expect to find everything you need to shore up your space at Society6.
Sprucing up your space is as easy as pie with this expansive list of wall art types. Dive in, mix and match wall art, and let your walls reflect your personality. Remember, your home should tell your story; these different types of wall art ideas are the storytellers. So, what tale will you weave on your walls today? Let your imagination soar, and let the decorating adventures begin. 
Sources: 
"Creating a Focal Point." Brigham Young University-Idaho,

https://courses.byui.edu/art110_new/art110/week09/focal-point.html

. Accessed October 8, 2023.