It's time to invert the idea of the muse.
The history of art is full of women who served as muses to male artists. Many of these women were dynamic artists in their own right, but we often don't hear as much about their achievements—until today.
On April 24th, National Geographic premiered the new season Genius: Picasso. Undoubtedly, he was one of the greatest artists of the 20th century and many of the women who filled his life and inspired his work were brilliant creatives themselves.
Now, it's time to flip this idea of the muse on its head. We partnered with National Geographic to ask Society6 artists Lellopepper, BFGF and Tallulah Fontaine to create a piece of original artwork inspired by the life and work of his muses, thus elevating and celebrating their legacy through the female gaze. Here, we chat with photographer Elise Mesner (Lellopepper) about Dora Maar and her experience with the concept of the muse:
Elise Mesner is a photographer and artist from Detroit who, in honor of Genius: Picasso, created work inspired by the life of Dora Maar.  Dora spent ten years as his muse and became the first person to photographically document the creation of a piece of modern art from start to finish with his masterpiece, Guernica. Once a leading voice in surrealist photography, her work was shown around the world in impressive group and solo exhibitions.
Elise's photo series was inspired by Dora's photographs, her likeness as captured by Man Ray and the painter's description of her as "The Weeping Woman".
What were some of your favorite things you learned about your particular muse, Dora Maar?
It was fascinating to learn how she balanced photography alongside painting. Dora infused commercial photography with true surrealism and was not afraid to transgress traditional boundaries and much of that is personally relatable. I wonder how much surrealism is drawn into her photography from her painting style—a question I'd like to further dig into. It's nice to have had this opportunity to work closely with her thought and style in mind.
Do you think a woman can serve as a male artist's muse in a way that is empowering instead of objectifying?
Of course, women have evolved, and the objectified past is more of an empowering future for us all. As generations have progressed, the depictions of idealized females have changed. I believe it's a choice, you don't have to be a mute or anonymous object for manipulation, you can have your own identity and represent your female form.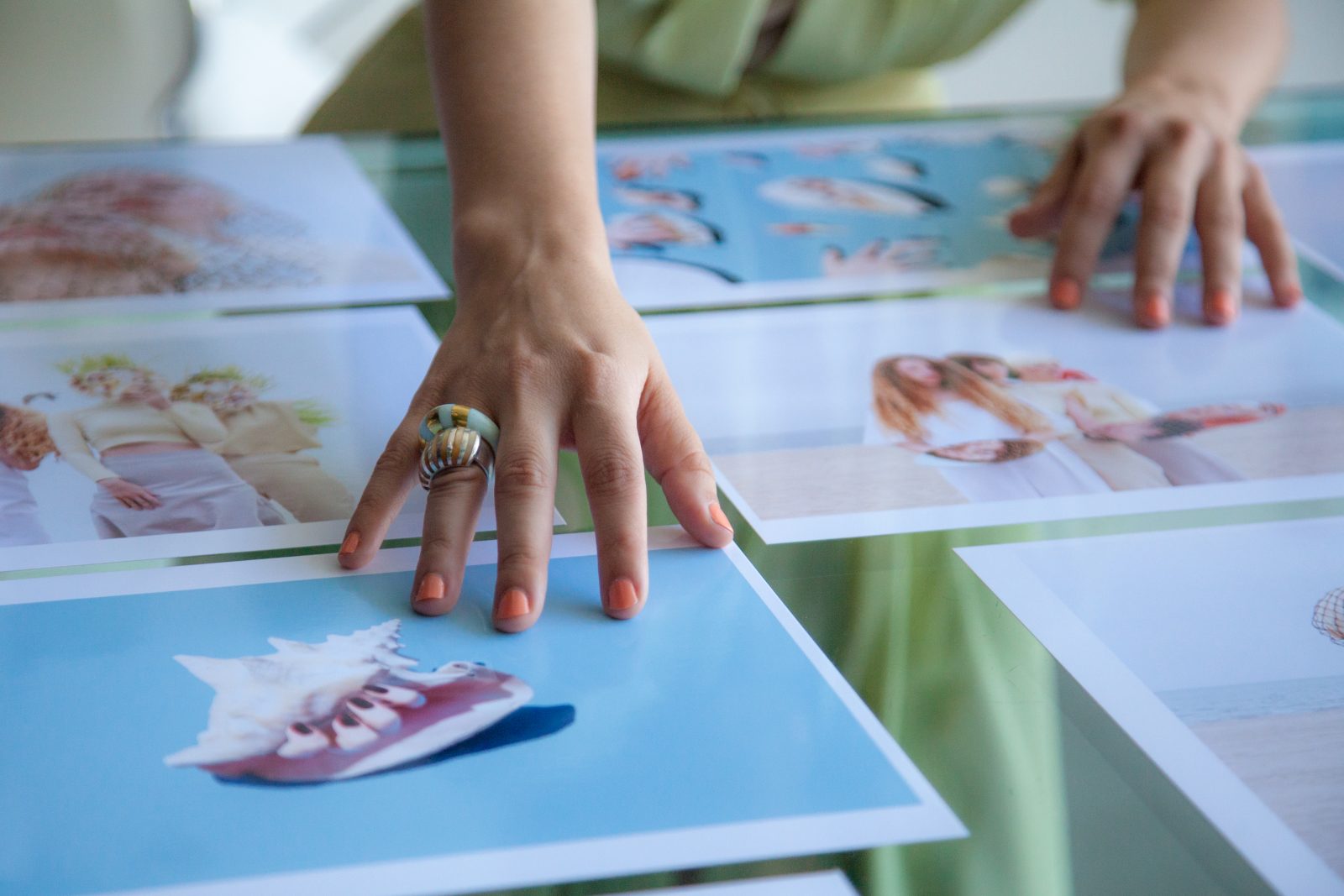 In that same vein, how can male artists celebrate the feminine in a way that attempts to capture its many facets in a respectful and celebratory way?
There's an easy connection between female power and fashion/art so the use of femininity in the arts will always be important, but I think it's imperative to keep messages healthy and un-muddled—making sure art leaves a good message that is conscious of a women's identity and vice-versa.
What is it about the female gaze that is able to elevate subjects instead of reducing them to their sexuality or their gender?
I enjoy what Hannah Wilke says about her art in the making back in 1976, "There is no one single limited all encompassing definition of the female gaze. Rather, this is a conversation with the hope of opening up the ongoing conversation and a space for reflecting on a very real phenomenon; the world is in desperate need of new narratives, and new ways of creating and sharing those narratives." I see the "female gaze" as being expansive, and given our present day, there has never been a more important time to understand and cultivate a feminine way of seeing and being in the world.