Simply stated, Now On View celebrates and showcases the artists of Society6 and their work. Get to know them—and then get lost in their gallery.

Could you introduce yourself?

My name is Sandra. I am an illustrator, graphic designer and pattern designer with a background in architecture. I've been mostly doing branding and illustrations for the past few years. My family is Bulgarian but I was born in Israel and I've lived in Moscow and Barcelona—all of which has had a big impact on me and my work.
Current city:
I live in Budapest, Hungary for the past three years now.
What's your process?

The ideas come from everywhere! 🙂 From time to time I become really curious about a certain topic, I try to research it and find out how I can "phrase" it visually. Right now I'm interested in looking for different representations of love. It is a big topic and I enjoy experimenting by questioning what colors love can be and what shapes can represent different kinds of love. With colors I don't use any specific method, I go by feel. I think of color as my synesthesia tool—to represent temperatures, smells or moods in the image. For my works, I mostly use my iPad and Procreate, and recently, I started doing some abstract paper cut collages.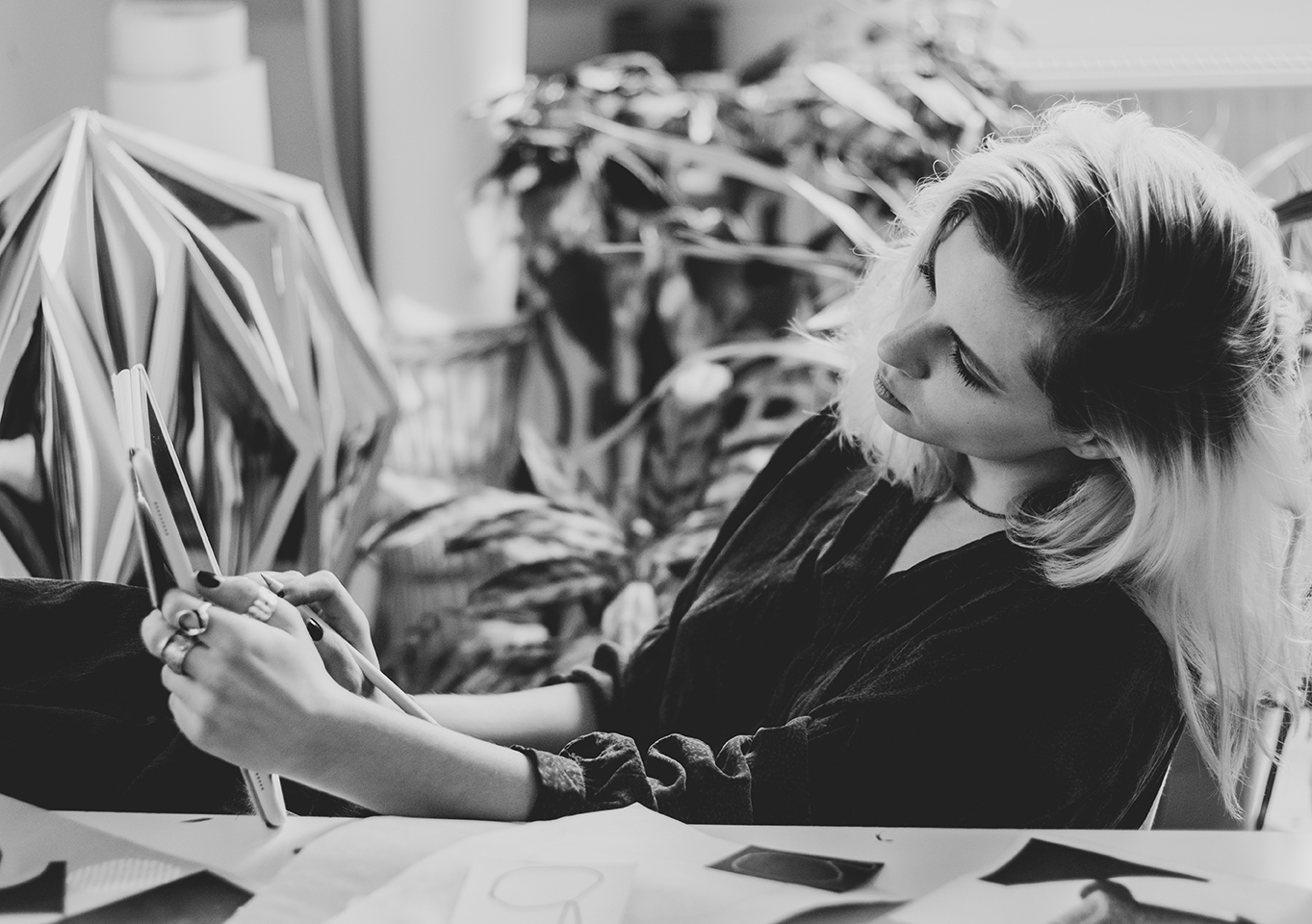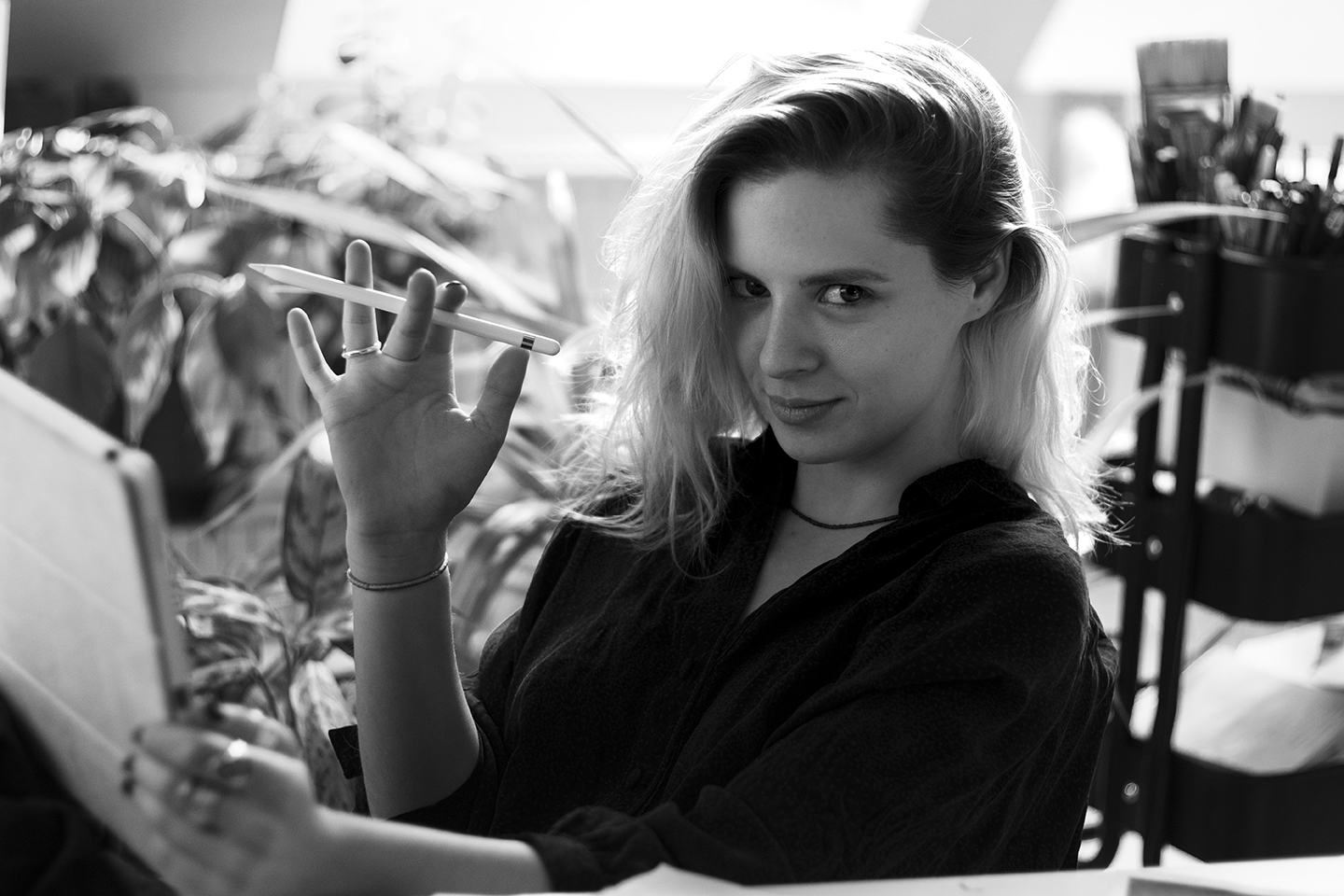 Where do you draw your inspiration?

My inspiration is mostly the beauty of everyday life—how we see our surroundings and communicate with people. I work from home and I go for a walk almost every morning to start my workday. It's magical how you can walk in almost the same places day by day and still discover new things. It gives me a lot of inspiration and energy to create. I like experimenting with colors and compositions which is why my styles can be pretty different. My more surrealistic and figurative works are mostly about memories from around the world and from my childhood. My abstract works are about feelings that can not be explained with words or objects.
What do people typically say about your work?

I mostly hear positive comments about the colors I use and my smart yet simple compositions.
What is the best advice you've gotten as an artist or the most important thing you've learned?
For the past few years, I've appreciated the importance of being conscious and discovering yourself and what you really like. By that, I mean what you enjoy doing not only career-wise, but in every aspect of life. I feel like sometimes we're so used to doing things in a certain way that we don't ask ourselves if we actually enjoy it. We have to be more careful with ourselves 🙂 I realized that when I'm conscious and doing what brings me joy, it only fills me with energy. The results mostly turn out nice and the feedback is good (and even if they aren't good – you enjoyed the process)! Compare that to when I'm busy with something that I don't enjoy—it takes my energy away and nothing good can come of that. Knowing what you love gives a sense of freedom and clarity. I wish everybody could find out what they love and experience it themselves.