One of the most versatile and practical investments for the home, the throw blanket can take you from the boudoir to a cozy couch and beyond.
Room accessories can make or break a space, and when it comes to throw blankets, there are numerous options — so how do you get it right? Ensuring an appropriate style aside, there are also the matters of fabric and size. A throw blanket can be bundled into a chair or proudly spread as duvet-substitute and bedroom feature. Here is how to ensure you get what you need every time.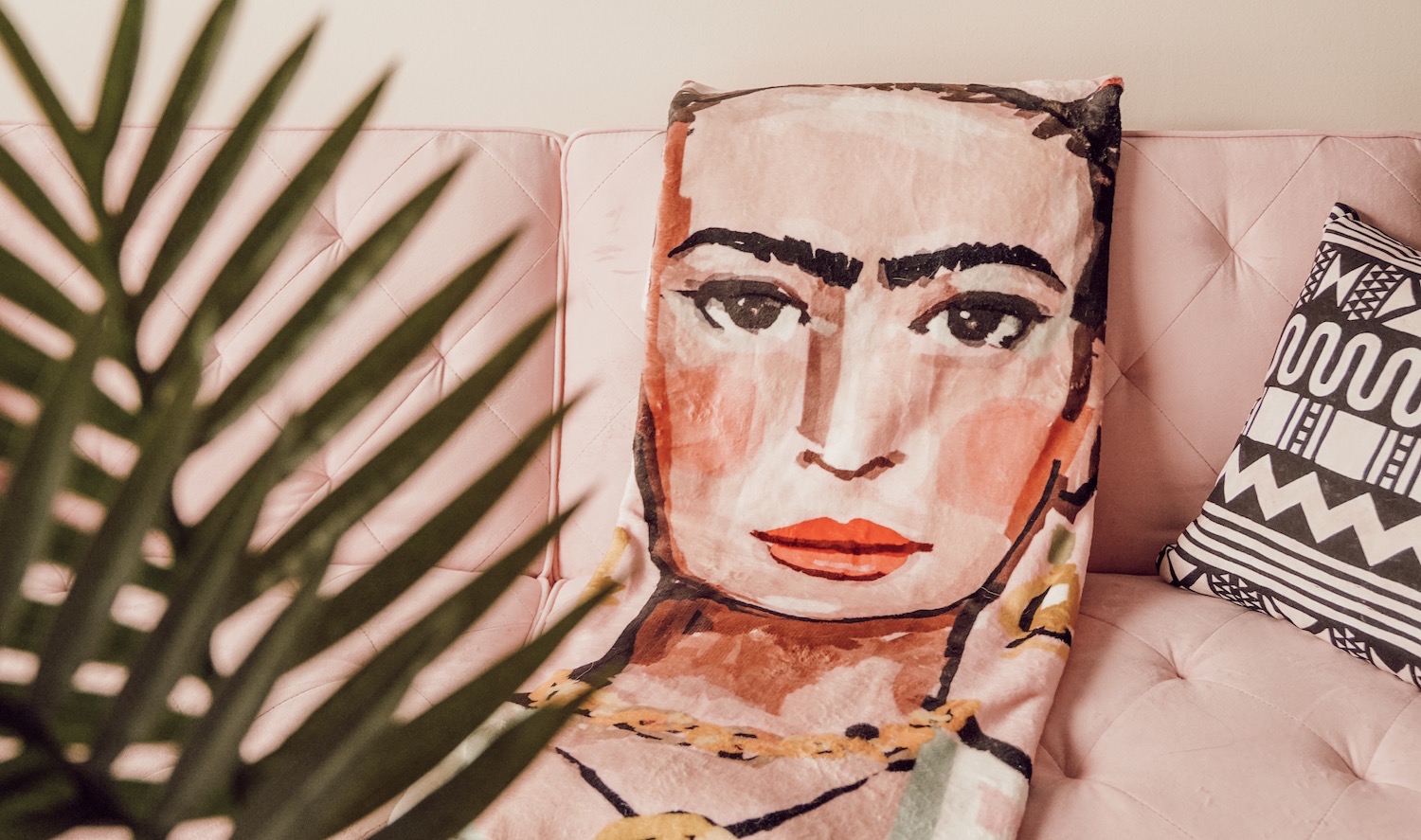 Find the Fabric that Works for You
It shouldn't come as a surprise that most throw blankets are created from polar fleece (which is great for insulation) or microfiber (a breathable alternative to cotton) because they're light and easy travel companion, but if you come across a fiber combination option, take it. Not only will your blanket stay fresher longer — ultimately requiring much less lint rolling — your blanket instantly appears more luxurious. Try a sherpa fleece/polyester mash-up, which is ideal for evaporating moisture, or if it's your style, opt for faux fur. These will upgrade your common throw blanket into something that packs much more of a punch than those comforters that are stuffed into the hallway closet. Natural fibers are also great options, though generally heavier, and while vellux might tempt you, it is more common in hospitality (the fabric is most hotels' go-to) than the home.
Work Out the Weave
Weave presents another array of options to choose from. Warmth and weight are the indicators of each weave, and each present different benefits. Conventional is a close weave, making them for great insulation of body heat, but if you need something hot and heavy for the chillier months, knit is for you. The most intense type of throw blanket available, knit is extra-warm for the chillier months. If your throw blanket purpose is more so rooted in aesthetics than practicality, though, knit is not for you.  You're most likely to come across thermal in cotton, because it's looser and allows air to better circulate which makes them great for summer. 
Size Made Simple
While beds don't always adhere to standard size measurements, there are some pretty general rules you can follow when purchasing a blanket for your bedroom. If you're dressing a twin bed, 51 by 60 inches should do the trick. A full/queen will need 68 by 80 inches, and go for a 88 by 104 inch spread for a king. For couch-blanket shoppers, the same principle applies. If your sofa is on the smaller side, definitely opt for the full-sized blanket, and work up from there.
Dine Out on Design
A throw blanket is a chance to really showcase your personality. They present much more freedom than other room additions and can be a spicy finishing touch to a minimalist bedroom in both style and texture. If your home's color palette is more muted, you might enjoy a brighter design, or continue with neutrals but give an alternative fabric a go. Whatever you decide, you're guaranteed to be nice and snug from here on out.
Written by Beatrice Hazlehurst
Frida Kahlo Throw Blanket
by devinepaintings
$59.99
Painting On Raw Concrete Throw Blanket
Lush Lily - Autumn Throw Blanket
Black Cat Throw Blanket
by leah reena goren
$59.99
Squiggle Throw Blanket
by This Weekend Studio
$59.99
Orange Grove Throw Blanket
by greenhouseprints
$59.99
Abstract Geometric 01 Throw Blanket
by The Old Art Studio
$59.99
Something Above me Throw Blanket