IMPORTANT ANNOUNCEMENT:
Our new Floor Pillows are Pup-ular with dogs AND humans.
HOW DO WE KNOW THIS?
We teamed up with Wags & Walks, a local Los Angeles dog rescue, to volunteer a group of adoptable experts for a focus group. The evidence speaks for itself.
ABOUT WAGS & WALKS
Since opening in 2011, Wags & Walks has rescued more than 2,400 local doggies – including more than 700 just last year. Every week, these dedicated folks visit high-kill shelters all over the LA area, to give needy pooches a second chance at finding a loving home.
Donate to the cause

here

.

Follow

@wagsandwalks

(and their precious pups) on Instagram.
ABOUT THE SHOOT
It all started when we caught one of our office dogs snoozing on a Floor Pillow sample. After everybody finished Snapchatting the moment, we realized that these plush pillows might make PERFECT dog beds.
So we set out to PROVE it. Wags & Walks offered a team of four-legged product testers to help out, and we set a goal to get a few adopted by sharing them with the S6 community.
GOOD NEWS: Three of these four testers have been adopted! Lily is still available.
Here's Bolo, a super-chill doggo with the coloring of crushed oreos.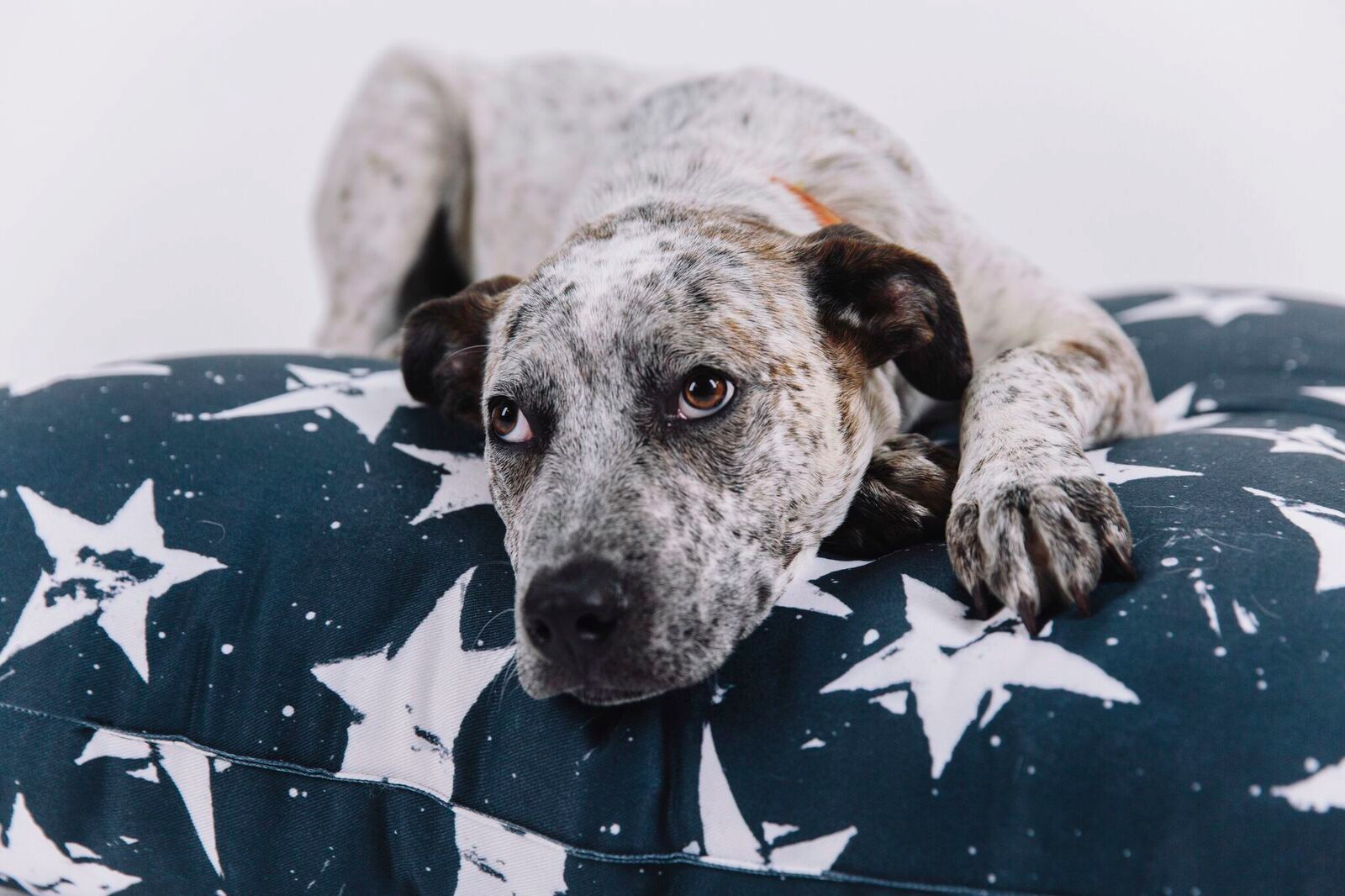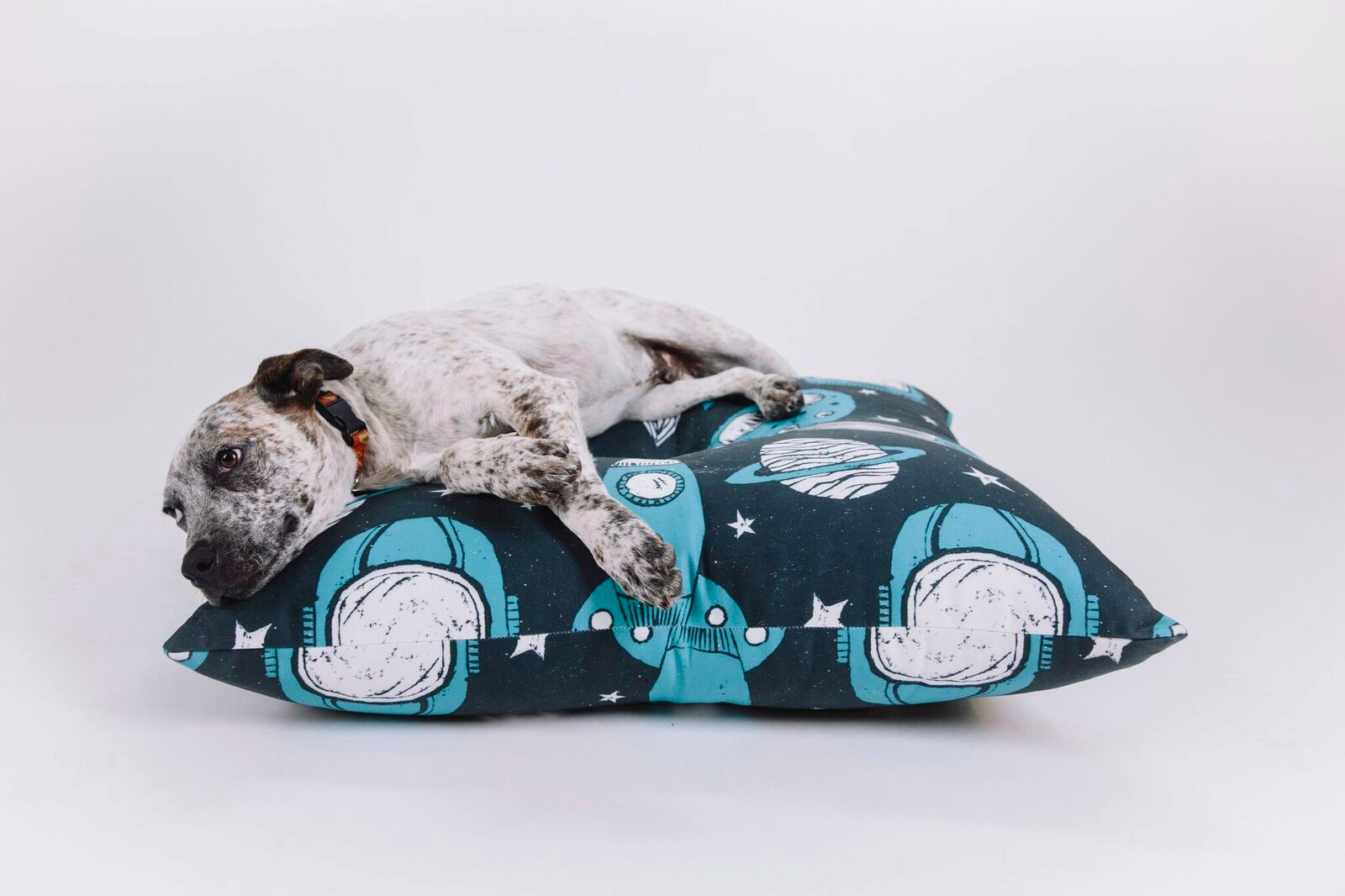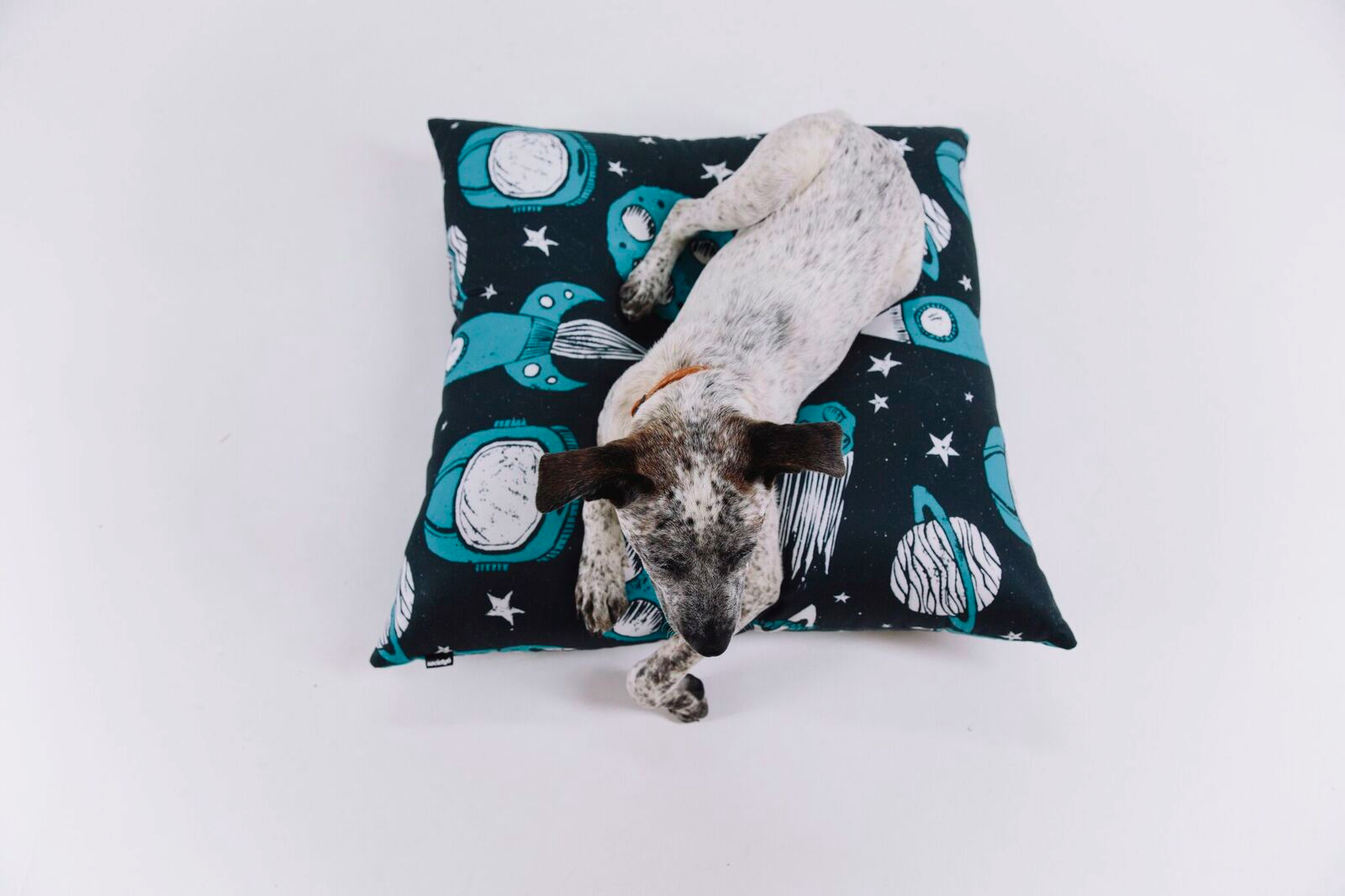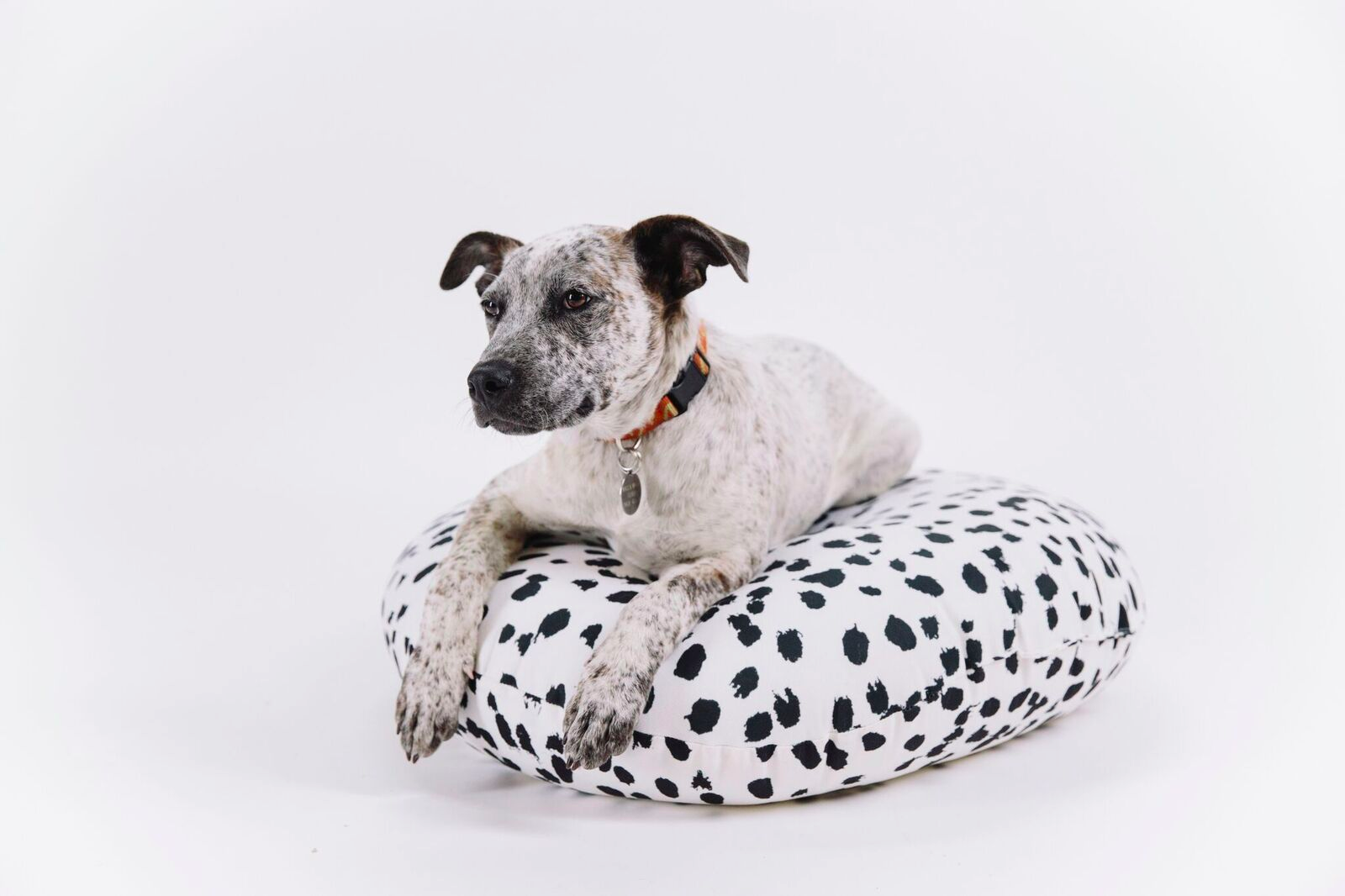 Lula, a lil' pit mix, is so cute she needs her own Instagram account.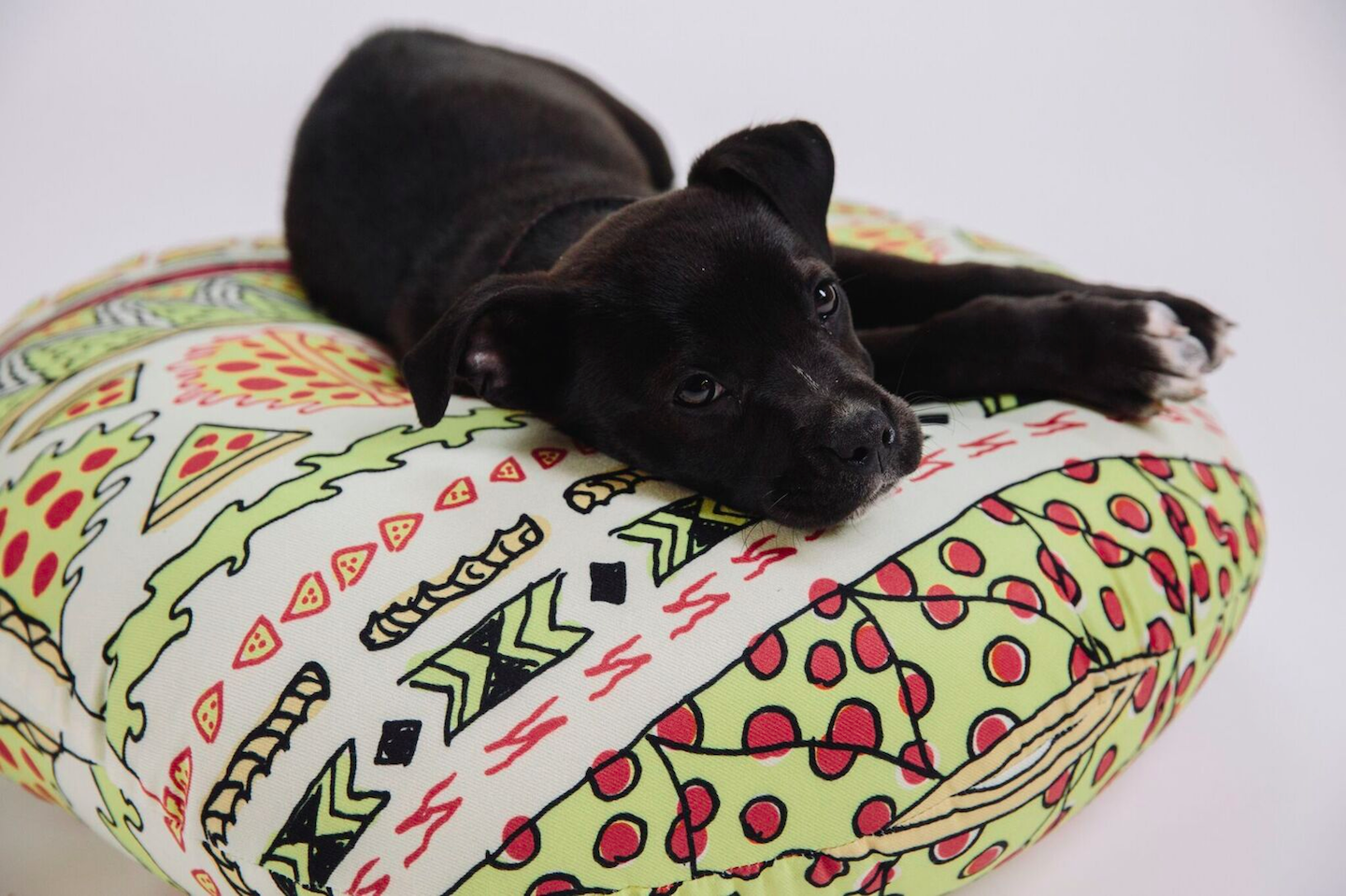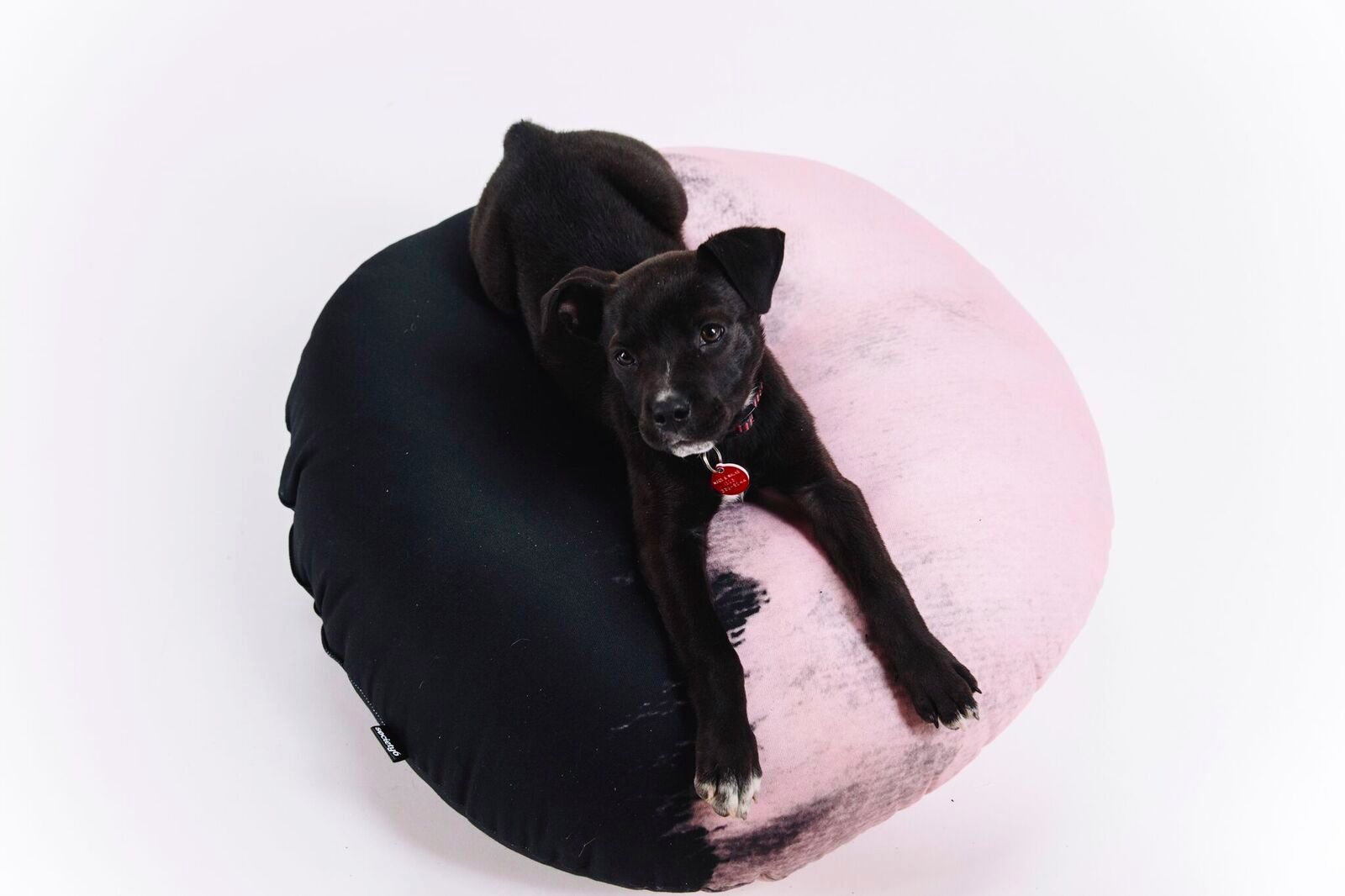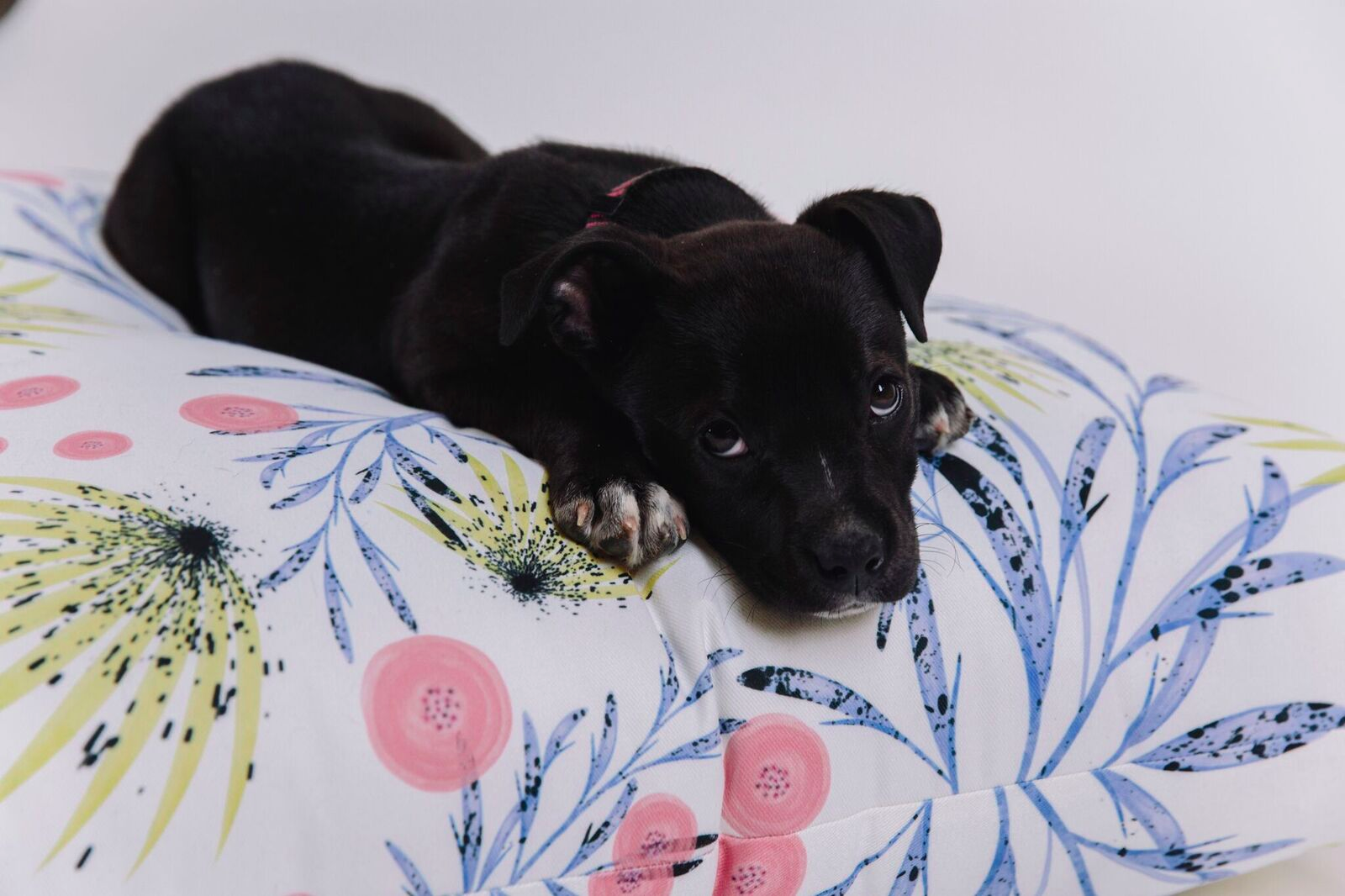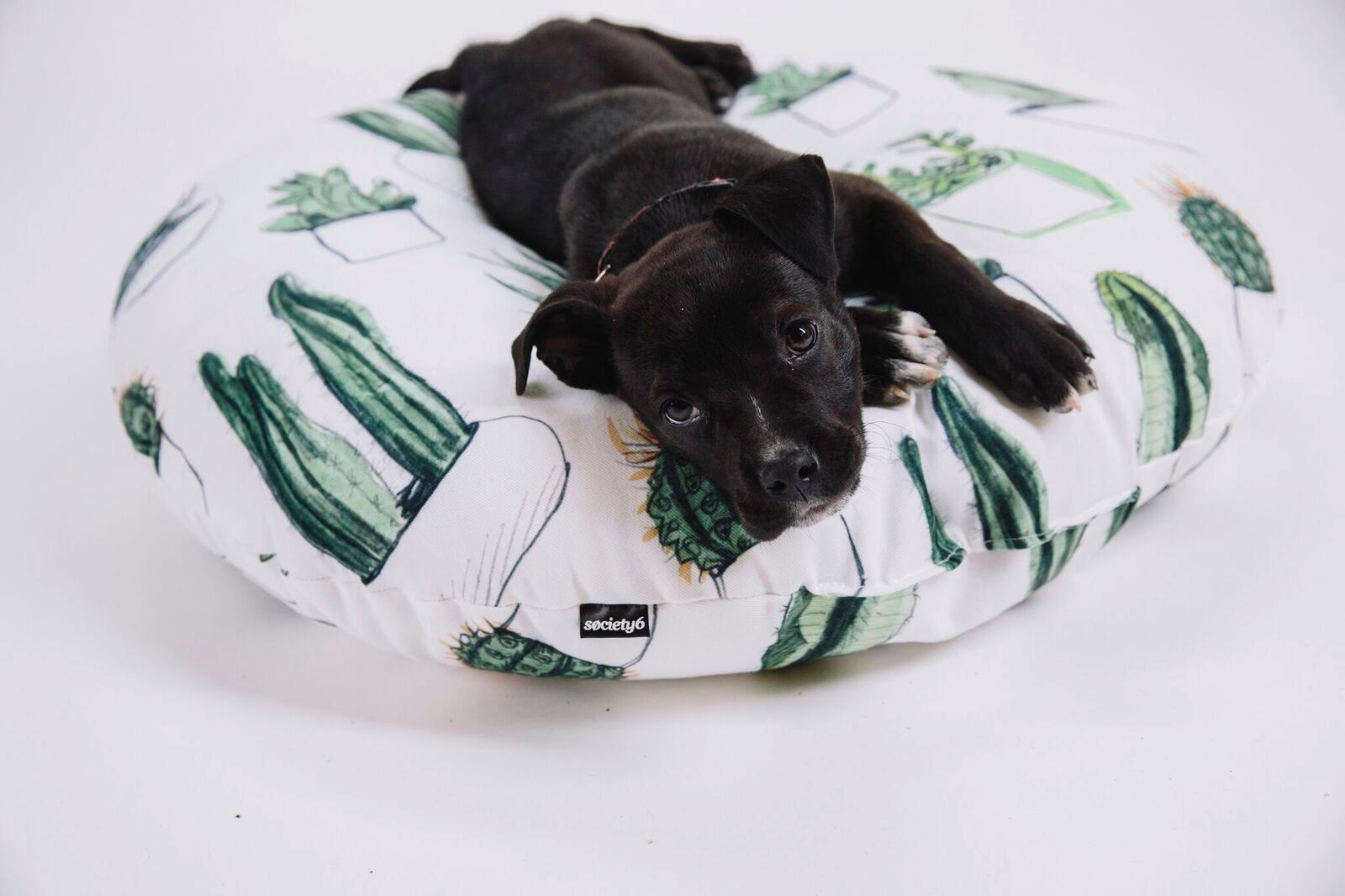 Check out Lily, a friendly Terrier. You can totally style her hair without product.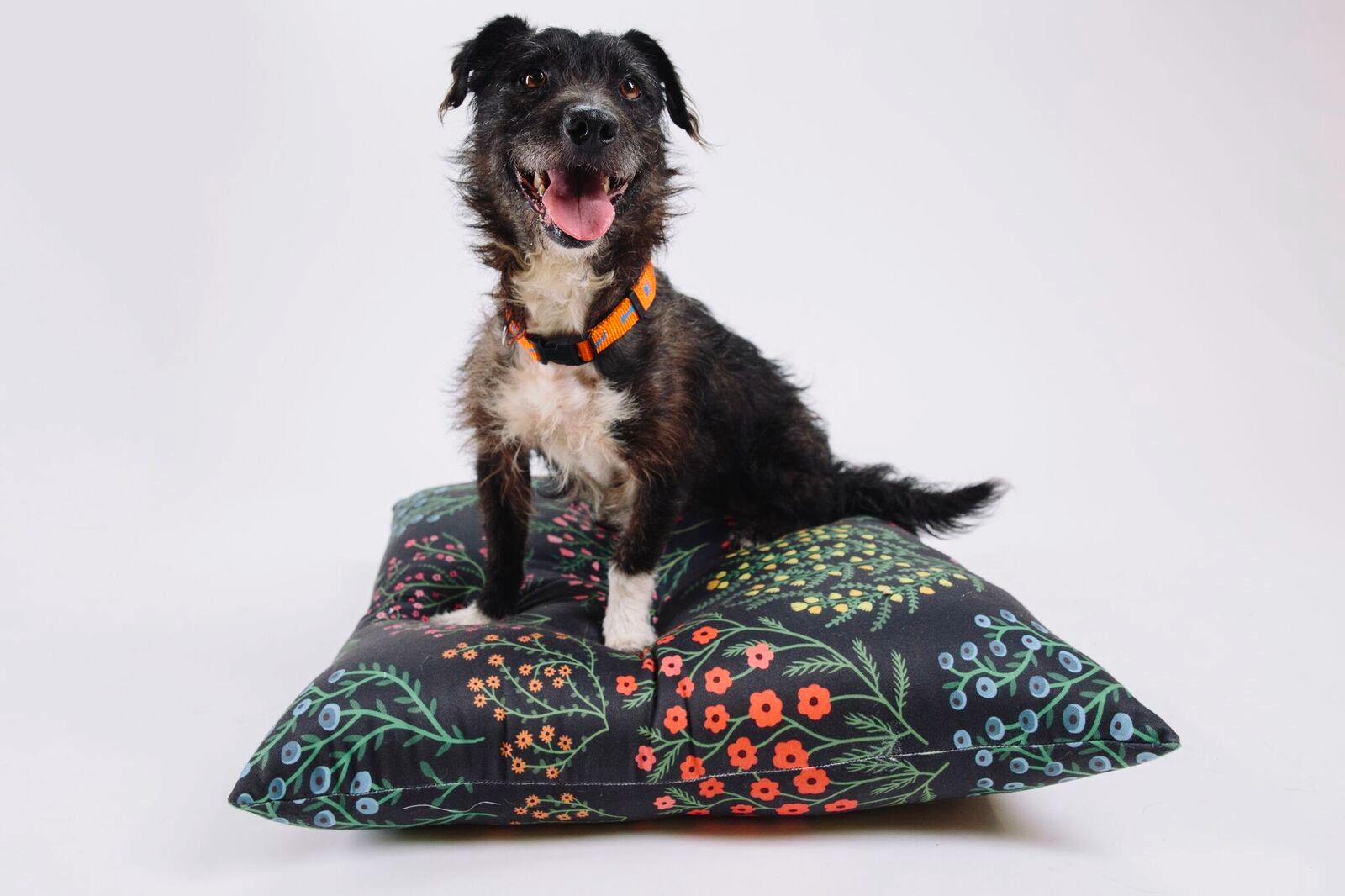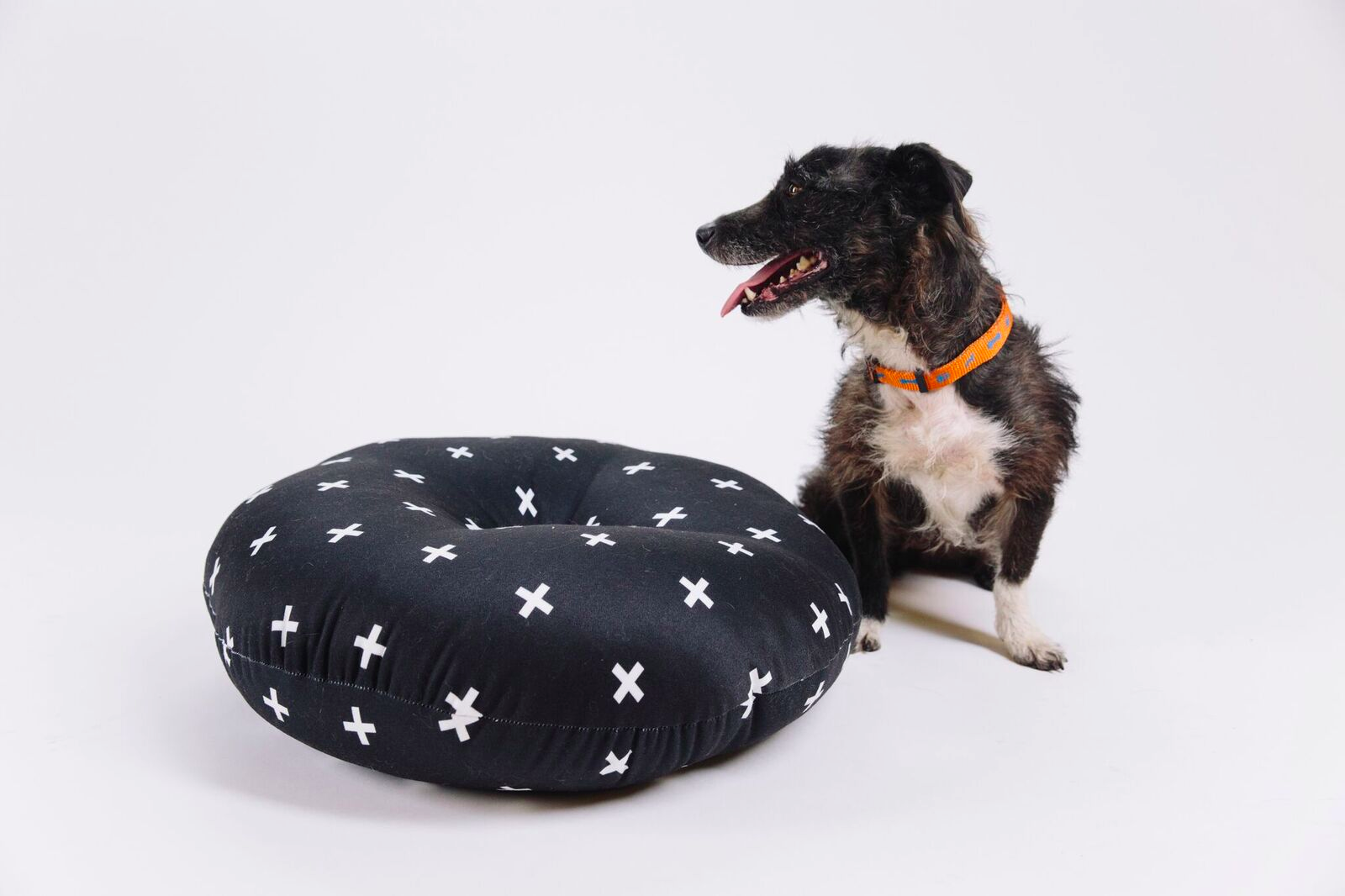 Last but not least, Buster!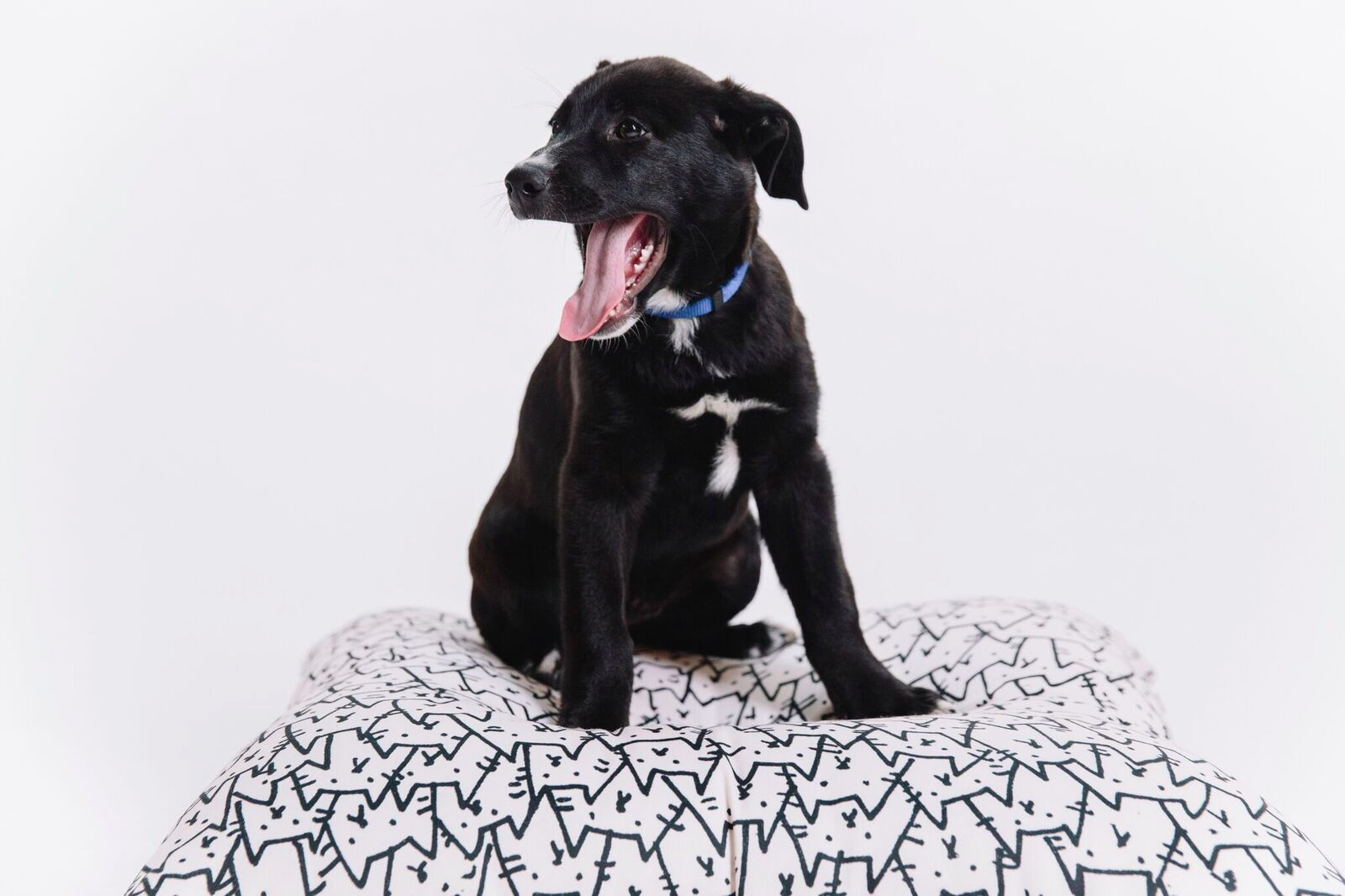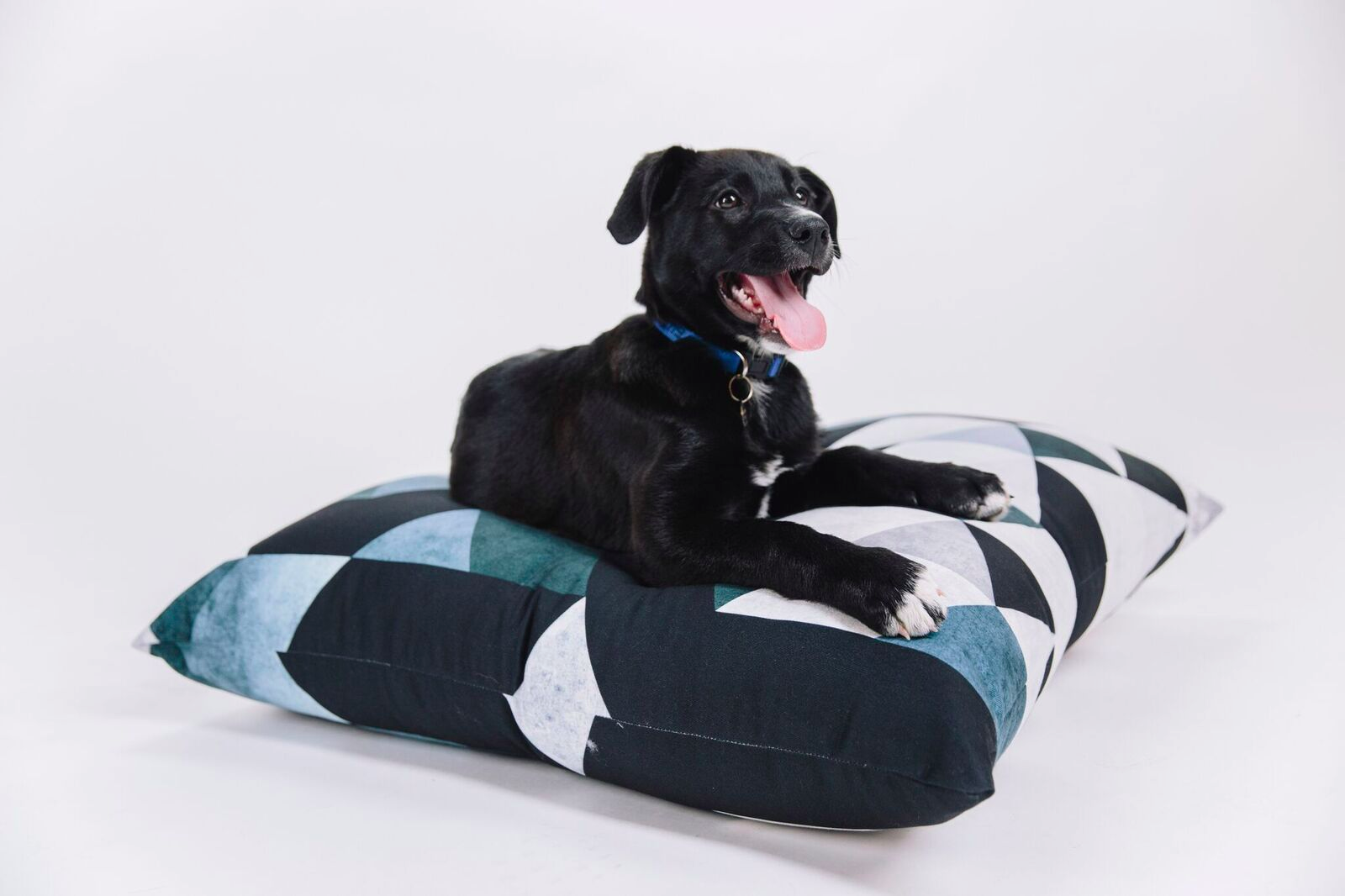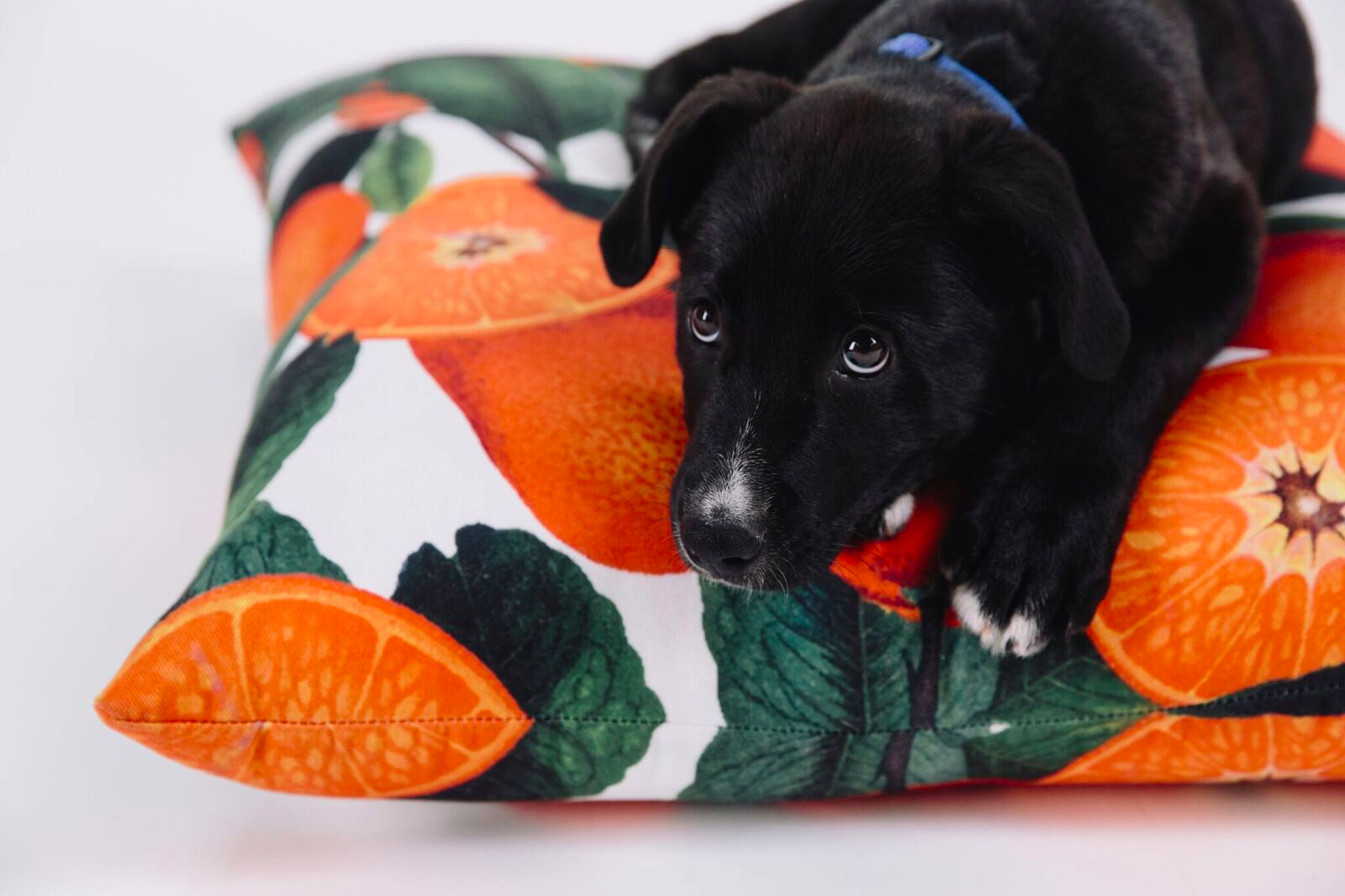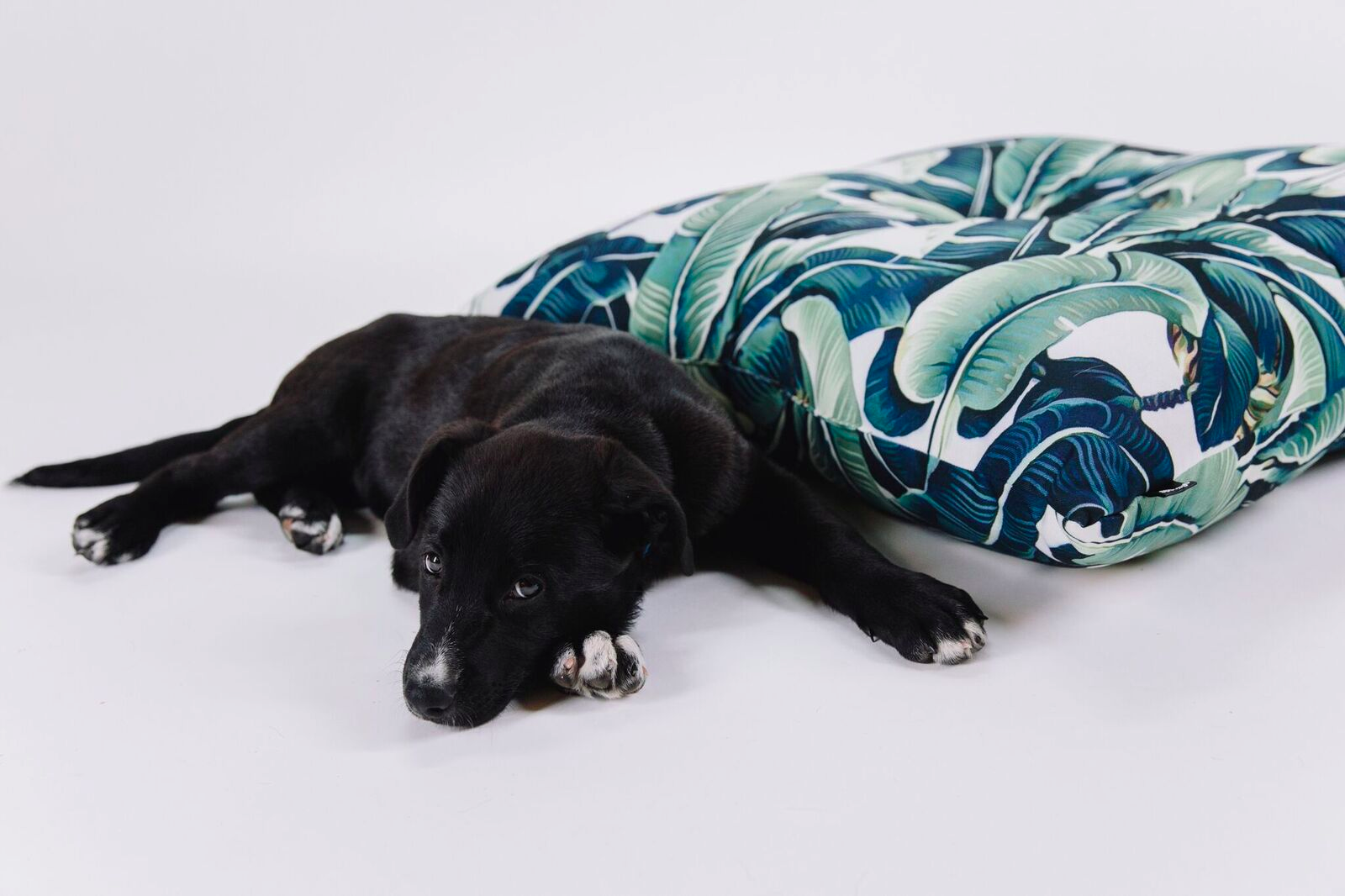 Shop the Wags & Walks Collection (All Designs Available in Square and Round)
Polynesian Frenchie Floor Pillow
Linocut Stars Floor Pillow
Tropical Garden Floor Pillow
by Burcu Korkmazyurek
$79
White Plus On Black Floor Pillow
922
Vintage Floral Rose Round Pillow
Dalmatian Spot Round Floor Pillow
Pyly Pyrtryt Geometric Floor Pillow
Daisy Pattern Round Floor Pillow
Banana Leaves Floor Pillow
Pizza Pattern Round Floor Pillow
by Michael Todd Berland
$79
Abstract Floral Floor Pillow
A Lot of Cats Floor Pillow
The Forbidden Orange Floor Pillow
782