Mixing and matching has never looked this good.
Interior designer Dabito of Old Brand New recently decked out his own digs with a few of our new furniture pieces. Check out his picks below and take note, because this set up is giving us all the interiors inspo we need.
I'm a long time fan of filling my home with personalized pieces from Society6. First I fell for the wide variety of affordable, framed art (because who says art can't be accessible?), then the brand expanded their line and I started to sprinkle in clocks, throw blankets, pillows, and even removable wallpaper to add even more flair and color into our new home.
And just when I was starting to think there was nothing else they could create, now the company has added furniture to its repertoire, and like all the other home and lifestyle goods you can buy from them, the pieces are fully customizable with literally dozens of print options.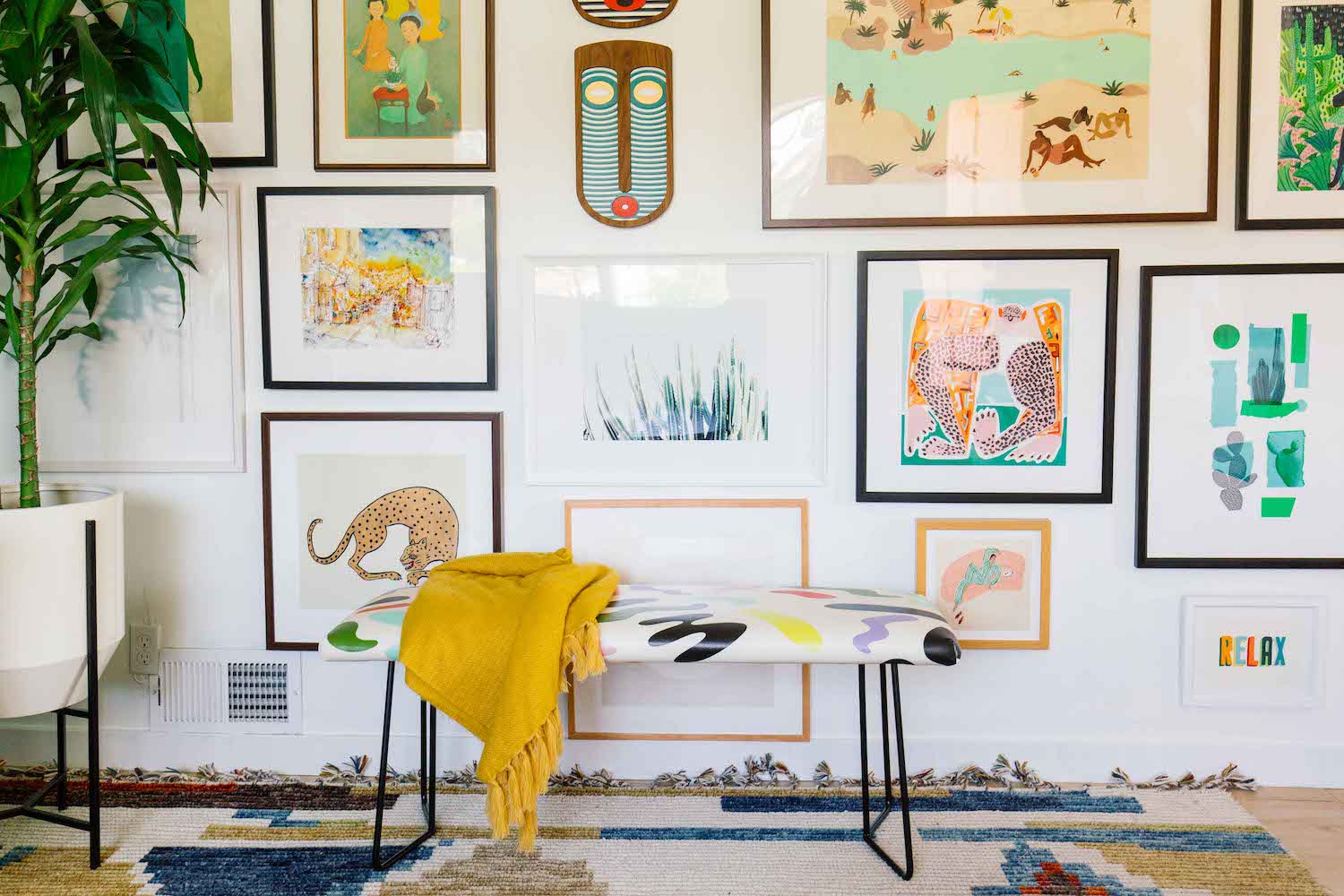 The new furniture collection includes a handful of pieces that range from just $165 to $250. There are bar stools, coffee tables, credenzas, side tables, and benches, all of which have a slight mid-century modern feel (Aston legs on everything!) so although my home is a notoriously eclectic mix of vibes, they fit in perfectly with my style.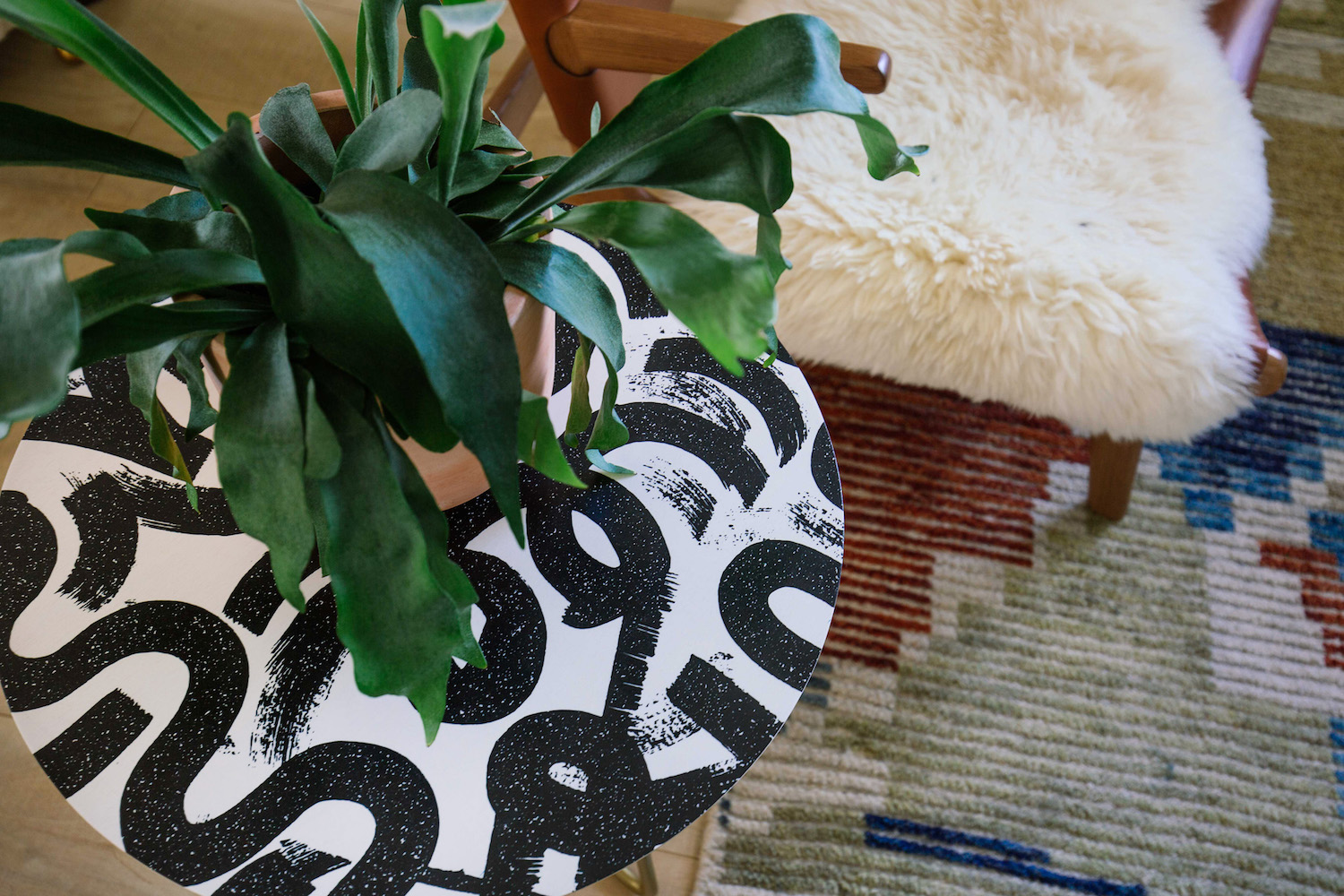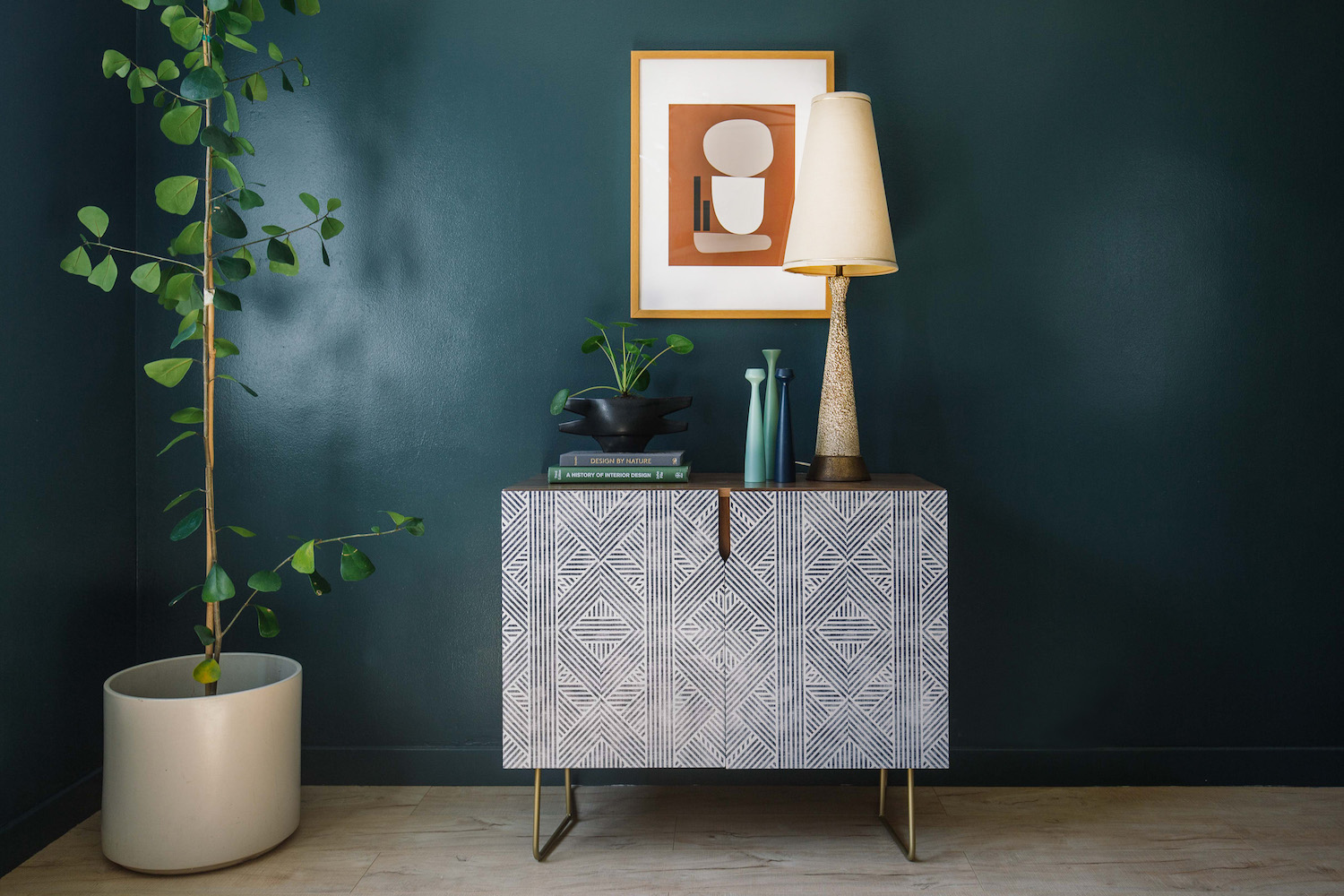 AMAI GEO DENIM Credenza
by holli zollinger
$649.00
Big Strokes Side Table
by Matthew Taylor Wilson
$159.00
Shape study #11 Framed Art Print
River in the Desert Framed Art Print
by Isabelle Feliu
$177.99
The Gifts Framed Art Print
by Amber Vittoria
$173.99
Yolke Girl Framed Art Print
Sticks and Stones Framed Art Print
Cactus Framed Art Print
9
by J3 Productions
$105.99
Jungle Jaguar Framed Art Print
by Ambers Textiles
$82.99