Photographer Kevin Russ lives the nomadic artist life.
Seeking a new way to frame his days, he turned in his high end gear and agency job some six years ago for an iPhone and a new life of sleeping in his car, hiking through nature and shooting the great outdoors. His stunning photographs are filled with scenic beauty that can only be harvested by an individual that truly admires and appreciates that romantic notion of experiencing life on the road. Here, we caught up with Kevin to learn more.
Where are you from originally and where do you call home these days? 
The central coast of California and all the oak trees and poison oak that comes with it. I have a home in Portland, OR but I'm on the road living out of the van 10 months of the year.
What is your earliest memory of creating?
Legos, Lincoln Logs, tree forts, skateboard ramps. I was all about building things when I was young.
Did you always have this strong drive to create the work you're now known for? What themes do you gravitate towards with your work?
My enjoyment for capturing nature really started in 2011. It was fueled a little by the obsession to travel and see new places that started at the same time. The theme of my work you could say is nature but it will change depending on what I'm most inspired by at the time. Sometimes it's people, typically those living on the fringes of our society and will spends weeks or months living a different lifestyle learning as much as I can.
What's one story from your travels that really stands out to you?
My first solo freight train ride. I had been traveling with a group of dirty kids and we had gone from California to Texas and we had been stuck outside of Houston living behind a truck stop for close to a week. For multiple reasons I left the group and got on the next train that stopped. I rode overnight and woke up the next morning as it was pulling into Arkansas. I hopped off, slipped through a hole in the fence and followed a man to a homeless feeding under a bridge.
Was there a moment or a photo, maybe a place that really spoke to you? Maybe a connection that someone else realized for their life that included your work?
I spent a week living on the beach in Nome, Alaska digging for gold and learning from the folks out there. One guy named Jim who lived in a crooked trailer was especially bad at finding gold and his friends would poke fun at him for this. He was the type of guy who would have people over at his trailer all the time and make them coffee and just hang out and talk. On my last night there he said, "There's gold in people, too.." I kinda feel like Jim got more out of that summer than the rest of people did.
What's the best piece of advice you were ever given?
Fail fast. It keeps you learning and fosters a beginner mindset.
And what would you pass on to another artists or photographer that you've learned and found to be the most valuable lesson?
Put as much of yourself into your work as you can. The things you create will mean more to you and to other people.
That's about it – do you have any parting thoughts or life tips for young starting artists?
Be true to yourself. Follow passion and inspiration first and your work will be respected. Money might come later.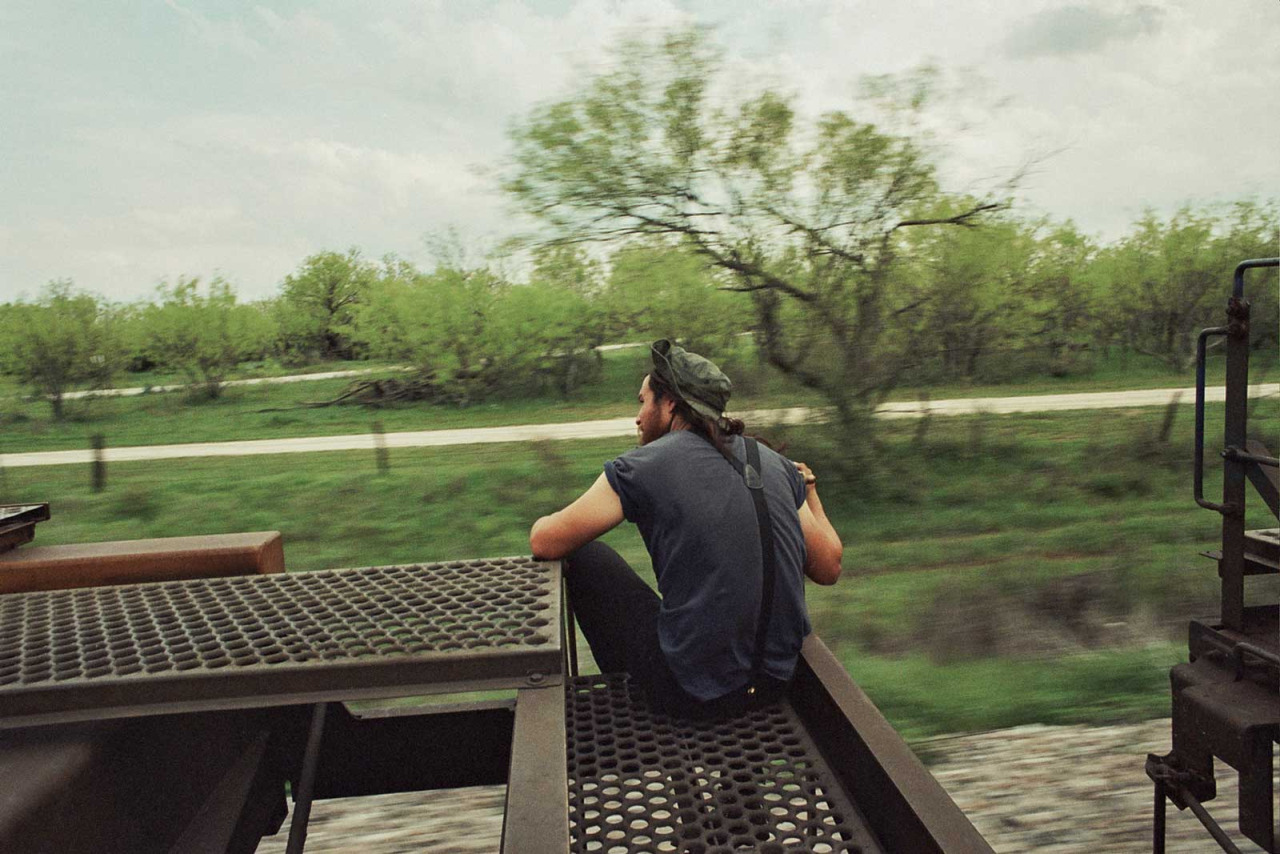 Paiute Land Framed Art Print
Arizona Color Wood Wall Art
Cloudy Horse Head Canvas Print
Rainbow Bridge Mini Art Print
Pacific Northwest Foggy Forest Wall Tapestry
Above Zion Canyon iPhone Case
Arizona Blooms Mini Art Print