As we continue celebrating all things women this week, we're focusing on Philadelphia photographer and creative, Gab Bonghi. Writer Nikki Volpicelli chats with Gab, whose advice includes: you shouldn't film over your family's home videos, but you should  quit your 9 to 5 (jk don't, unless it's awful then def do). Read more below:
There's a question that's pretty haunting when you first start out on your own professionally, and it is this: What if people don't show up?
Whether you're a writer, photographer, musician, painter, comedian, biochemist or chef, you need to know that people will want to see what you're doing, and hopefully exchange money for your goods or services. For the in-between time, there's jobs. Full-time, nine to five, lunch in tupperware j-o-b-s.
26-year-old Philly photographer Gab Bonghi worked for four years writing, editing and shooting stories for the city's most official news site, Philly.com. Just a few months ago, she decided to hang up her press lanyard to see where freelancing might take her. Her work, both for the publication and solo, gets straight to the heart of the subject. She photographs strange and interesting views of the "everyday," whether it's a passerby in a pair of ill-fitting pair of sweatpants, a makeshift memorial for a victim of street violence or just the questionable ways in which the city of Philadelphia decides to throw out its trash. The people, and places, in her shots open up, humility shines through, their portrayal is an obvious nod to the comfort and care of the person behind the lens.
We spoke to Gab about what it's like to juggle the newsroom with her own professional photo endeavors, how people in the city's tight-knit zine community inspired her to show her work, and what steps she's taking to make sure people show up to see how she's documenting the people and places in their city and beyond.
Hi Gab! Where are you from?
I was born in Philadelphia, where both of my parents grew up. A few years later we moved to the 'burbs in West Chester, Pennsylvania.
How did you get your start in photography?
I always liked photography and the idea of capturing things as they were happening. My parents were super encouraging of anything I did creatively. My mom went to PAFA [Pennsylvania Academy of the Fine Arts] for painting and later became a nurse. My dad is a full-time crisis specialist and a bluegrass musician. I would often steal our family film cameras and camcorders and run through film, record over significant family moments making short movies with my friends and sister, but I only got scolded a few times! I think the last straw for my mom was my completely inappropriate film "Trailer Park Barbies." They really let me run free with my creativity. A little too much. I feel bad because I really did ruin some family videos.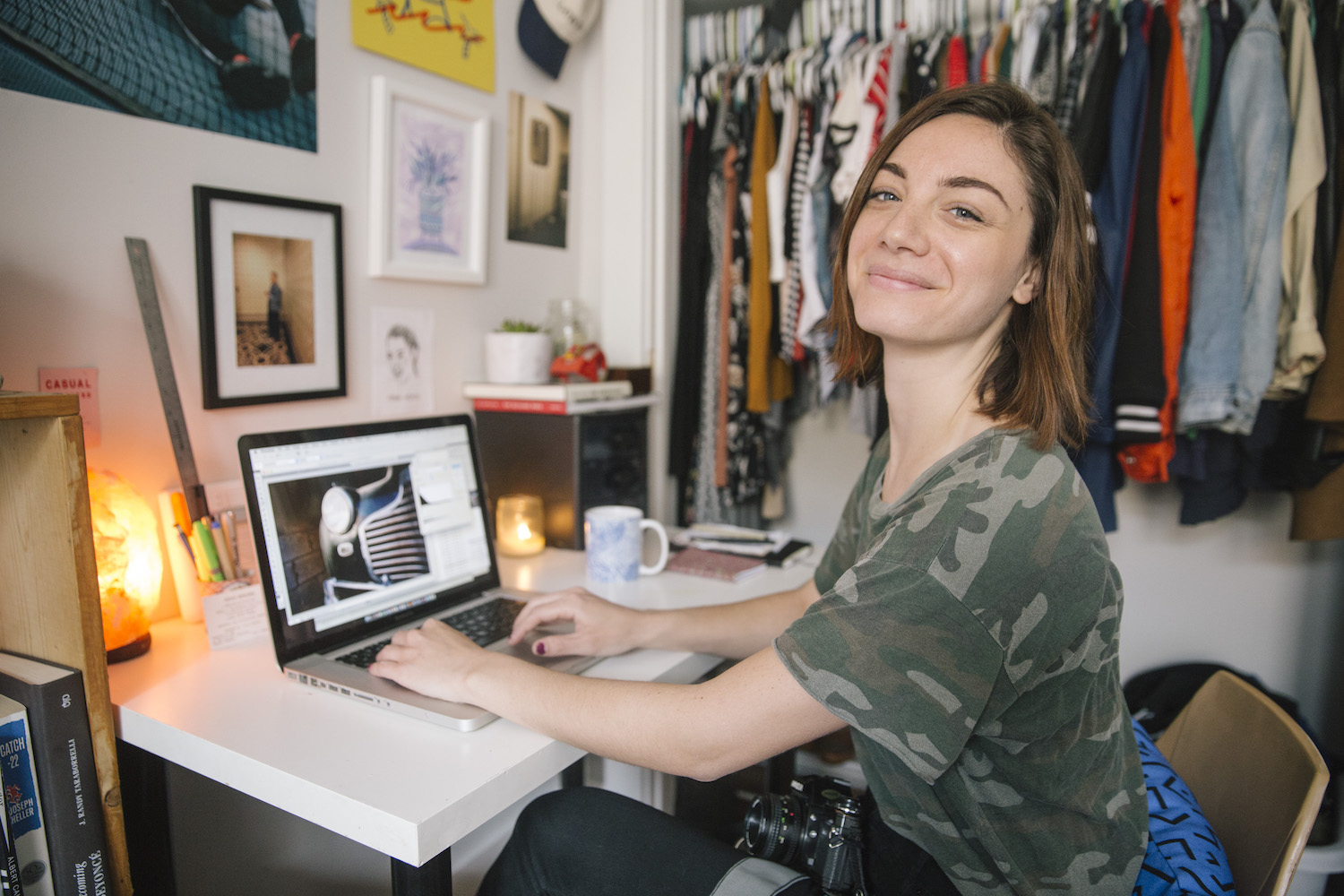 One of my favorite book series when I was a kid was Cam Jansen. She's a 5th grader with a photographic memory, but literally, it's photographic. Anytime she saw a moment of significance she would close her eyes and say "click" and store that memory in her brain and use those moments to solve mysteries.
But in college my intention was to go for photo and ended up switching to graphic design at the last moment when we had to declare our majors. I thought graphic design was a more practical field. Ha. I also didn't have the stamina for the dark room (I am pretty afraid of the dark). It didn't matter though, because after college I started getting interested in street photography. Thanks to the invention of the subtle iPhone and Instagram, it became this cool new thing for me to explore and experiment with. I followed and admired the way Candance Karch and Daniel Arnold presented their work. It was personal, but guarded. I eventually got a real digital camera and in the last year have focused doing personal and travel stuff on film.
Do you remember the first picture you took?
No, but I do remember a photo I love. It's a picture my mom took on our old stoop in Northern Liberties in Philadelphia. It's me sitting next to our old dog Scooby. My mom had taken a few pictures of Scoob and I to kill the roll and the final shot had this cool light leak/double exposure thing happen. She doesn't like it. It's my favorite.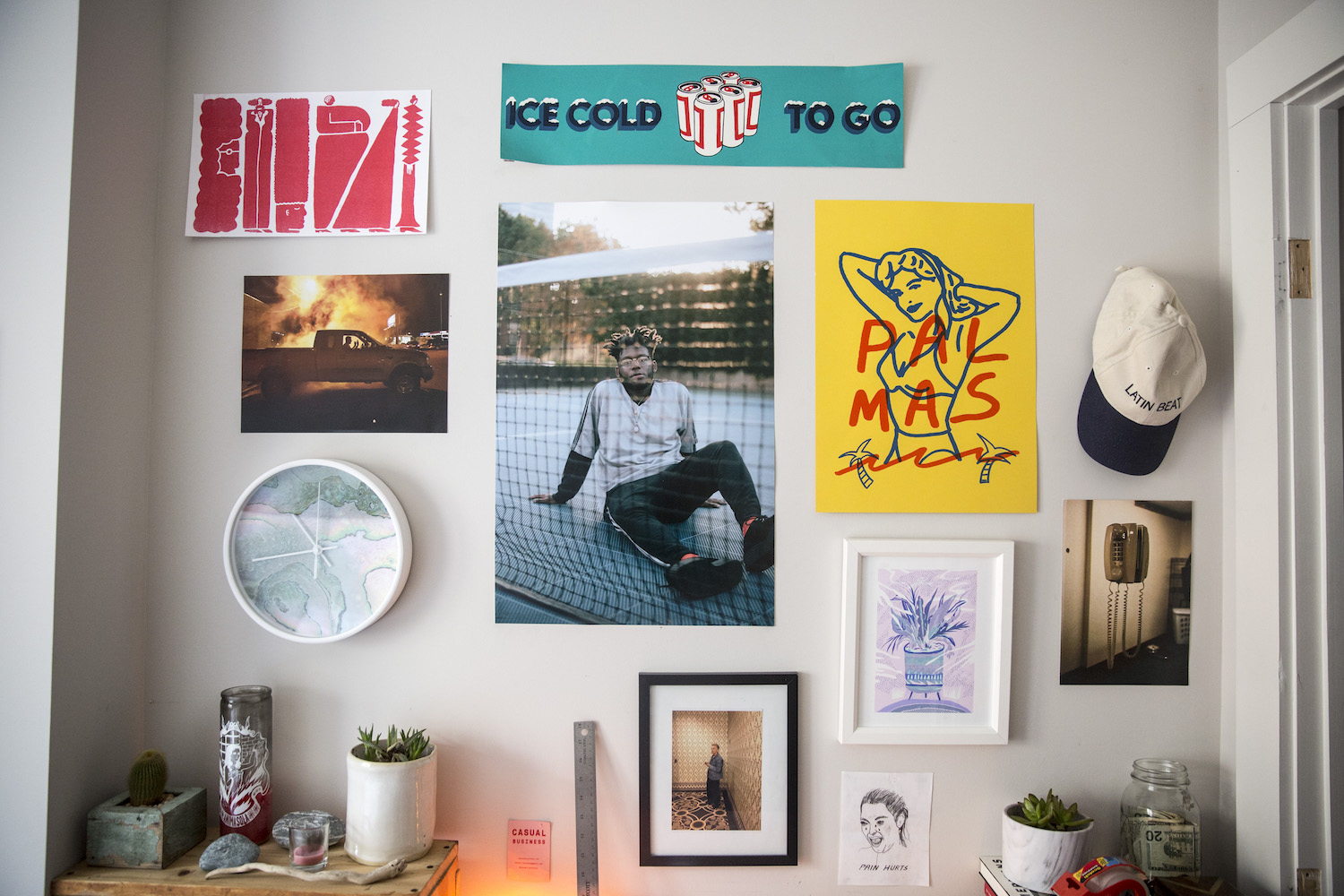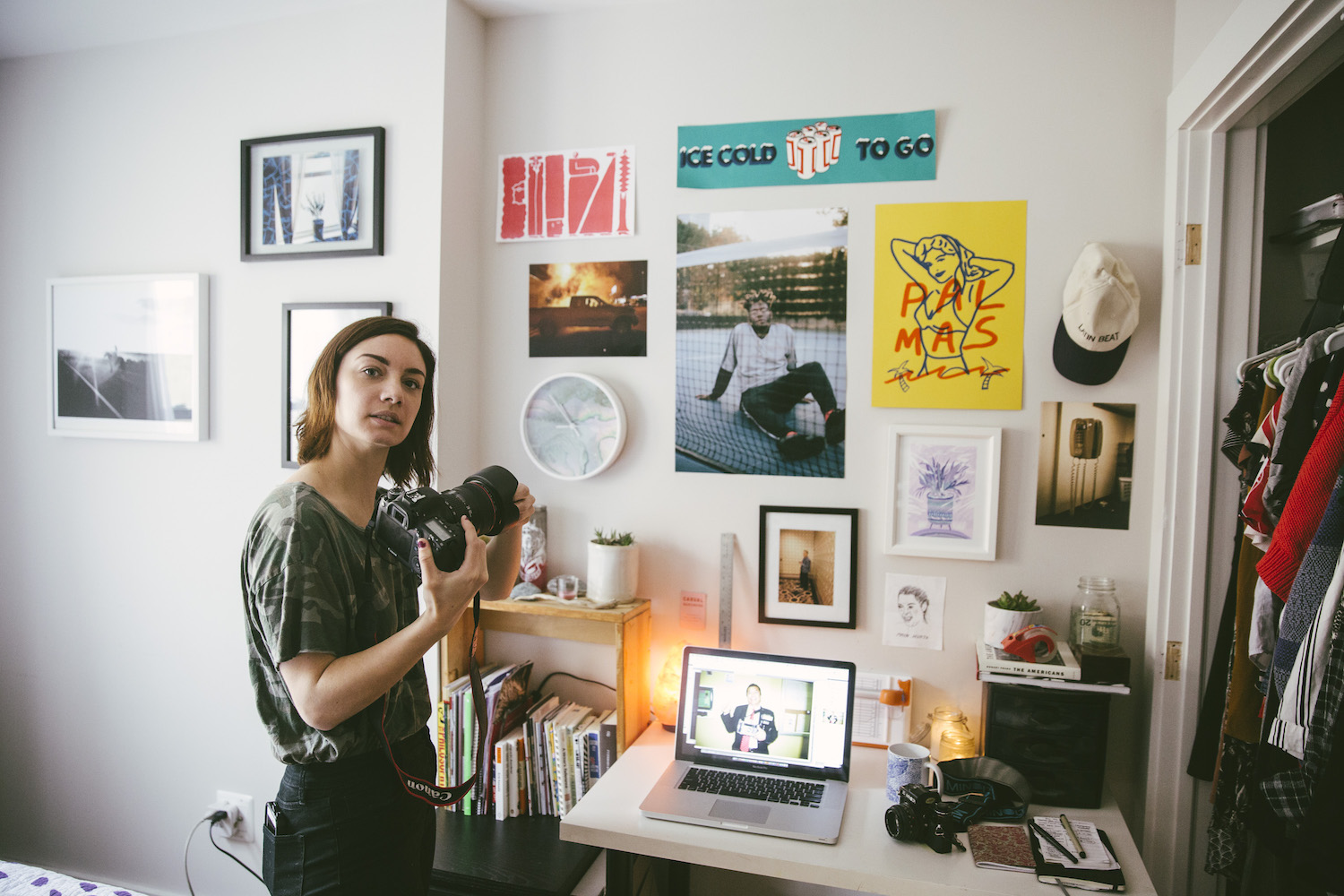 What about the first compliment you received regarding a picture you took?
I'd bring a little point and shoot everywhere in high school. I was the kid with the camera, I guess. Like there would be a party, a football game, a trip somewhere and I'd take pictures of everyone. People liked that. It made people happy knowing that these moments were documented. There was some anticipation of "when are you posting the pics from this weekend?". They weren't particularly good but they meant something to me and my friends.
Describe the photo and art scene in Philly. What are some draws that other cities may not have?
I've met so many incredibly talented photographers and creatives in this city it makes me so happy. Philly has a grit like no other place. In New York City, it's not challenging to find someone or something interesting to photograph. Same goes for LA. I mean, these places import and breed good-looking people and their settings are very naturally picturesque. But in Philly, you've gotta do some digging around to find someone or something really interesting. There is beautiful people and places in Philly, you just have to work harder to find them, you just have to walk around all the different neighborhoods and make connections with people.
Can you talk a little about "Casual Business," the collaborative project you have with a few fellow Philadelphia photographers? How and when did the idea come about? How did you decide who to collaborate with?
Maybe four years ago my friend Brad Haubrich had recently started publishing zines through his own Brickman Publications and I had done my first zine (called RAGS2RICHES) through him. He was really encouraging of my work and proposed I have a show at a shared studio space he was a part of in South Philly called ChaCha'Razzi (which unfortunately no longer exists). I didn't feel like my work was worthy of a one person show yet. So, after a few Tecates at a local art show, I decided to pair up with my very new friends, Ryan Greenberg and Joseph Amsel, two dudes I admire very very much for their work and sense of humor. It was really that easy.
It took a while for us to figure out the format and how we wanted to do it, but the first show happened in February of 2015. We each put up about 30 pictures and sold them at the end of the night, right off the wall, for $5 a pop. From that point we decided future shows would feature a new group of local photographers in a different "gallery" setting each time and a collaborative zine featuring bits of everyone's work. We just had our first show of 2017 in January which marks 3 years! Every single person we've featured is fucking awesome and they've either continued that awesome work or gone on to do something cooler, like woodworking.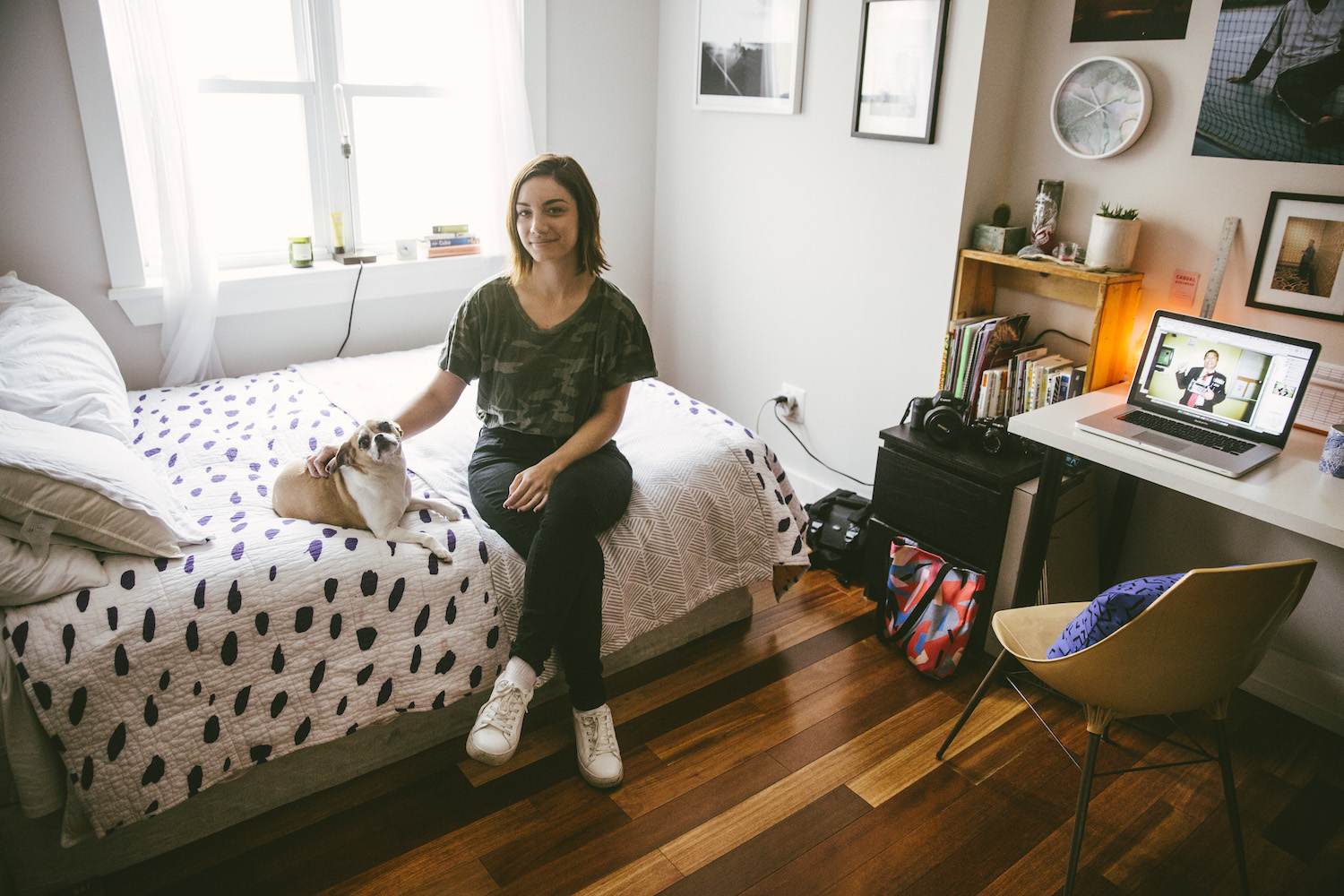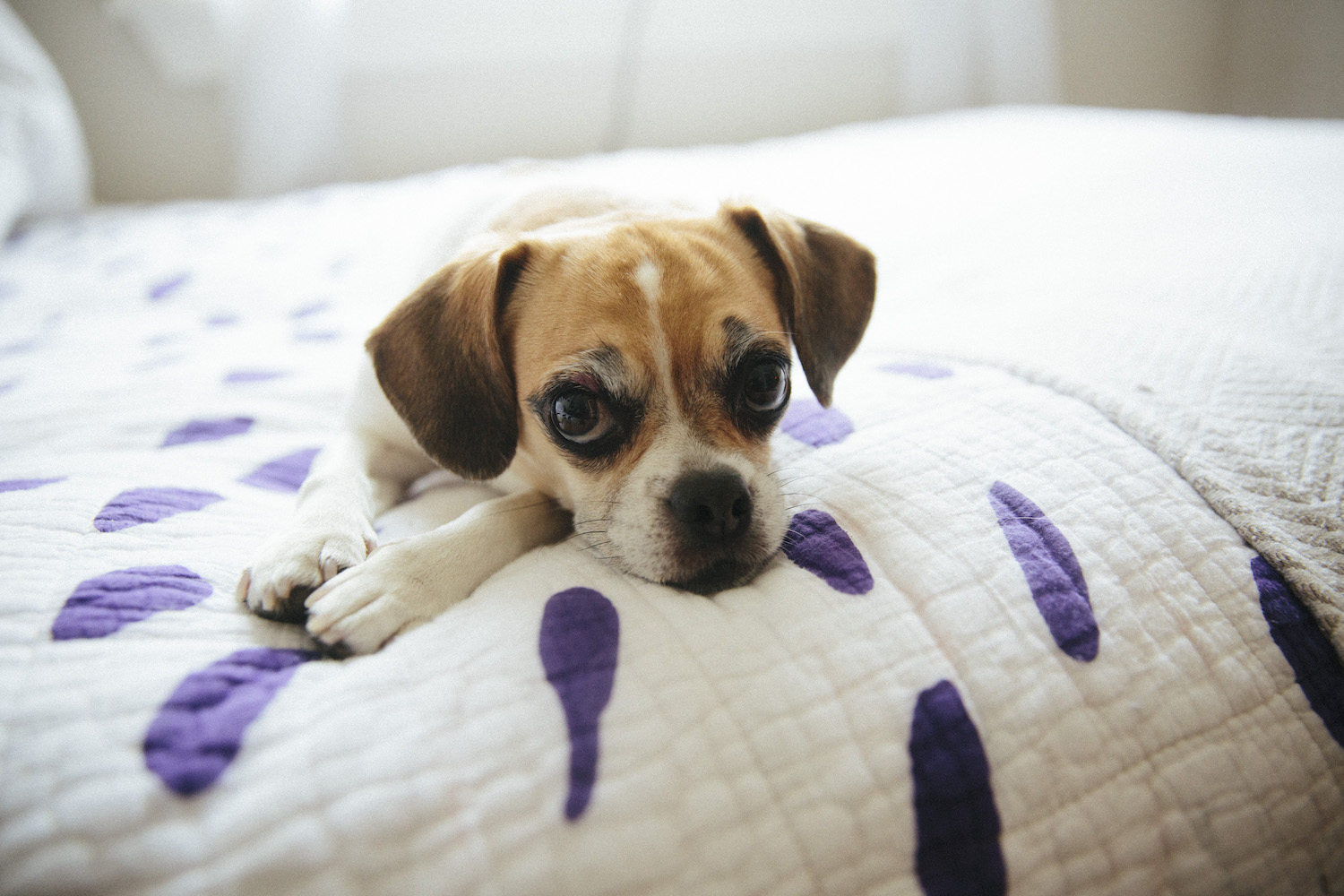 What did you have to do to prepare for the show to go public?
I'll say for this last show we had to pull quite the effort. We completely repainted the exterior of a building that's a soon-to-be pop-up coffee shop. Cleaned it out. Passed over the design of our logo, show poster and zine to our awesome friend Ben Harrison of Sometimes Publishing. Just really went hard with the details and made smart decisions to delegate in certain areas so we could focus on the actual putting on of the show.
What were some of your biggest concerns and successes from those early shows?
Will people show up? Ha ha. Every time. But this has proven to never be a problem because every person we've featured has their own unique following and it's always fun to meet new people from different circles in Philly. There's no one genre of "photo people" in Philly. A lot of people we featured aren't shooting photos professionally or for money and have varying backgrounds that don't necessarily fall under the "creative" umbrella, like Gabe Angemi, who we featured in Spring 2015, is a Camden firefighter.
How do you make sure your photography is different from everything else that's out there and what advice would you give someone who's looking to do the same?
If what you're seeing in front of you makes you excited, that's what matters. Being genuine to your taste, style, and eye. It's okay to mirror styles to figure out your own. That's the foundation of anything. Not everyone's going to love or get what you do. But the people that do will become great friends and will support and follow you.
Is there a certain subject you'd never photograph?
I don't like doing things that are posed. I always tell my sister not to smile when I take pictures of her. She hates that. I need to be really comfortable with the person. I'd rather do stuff in the moment, as it's happening.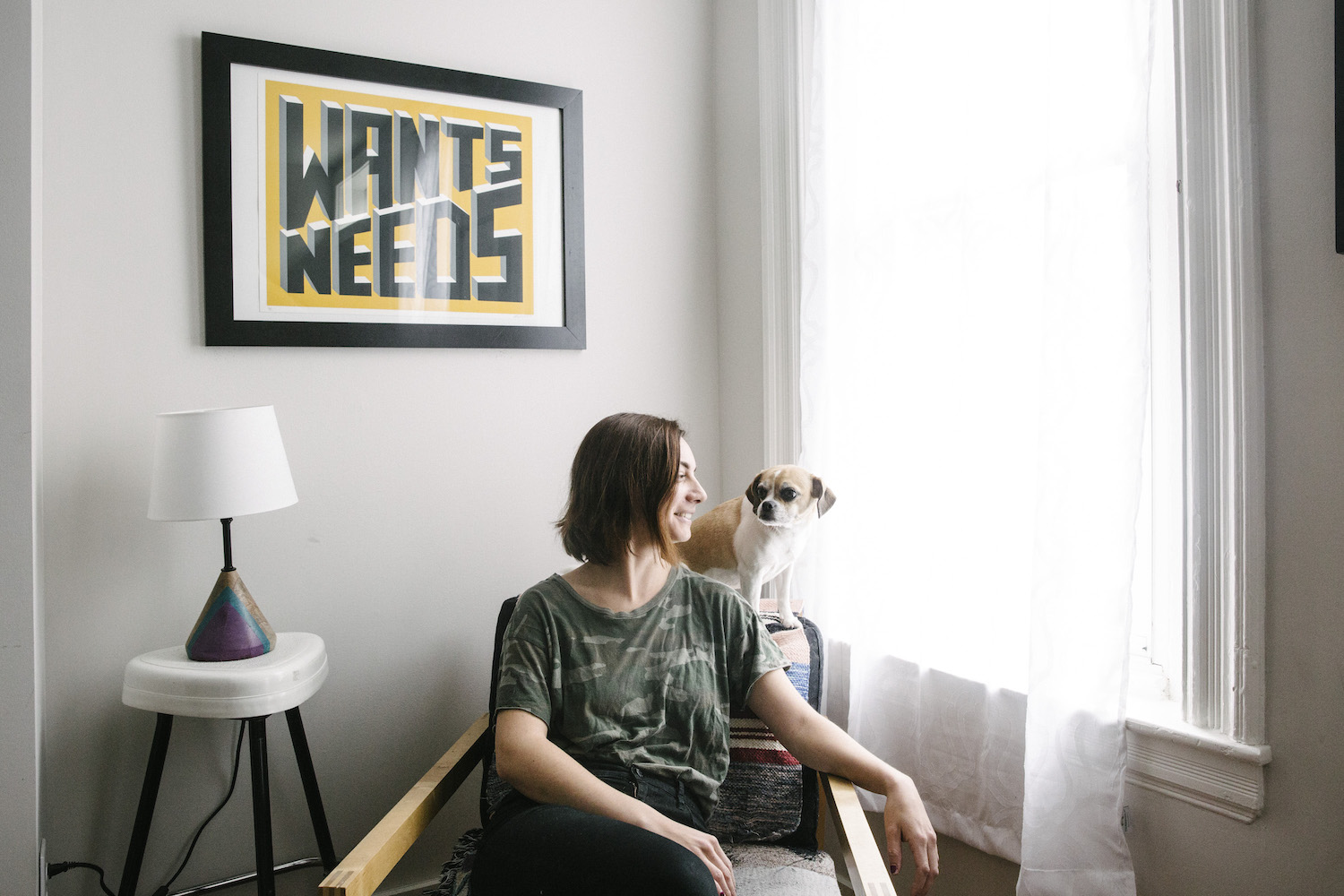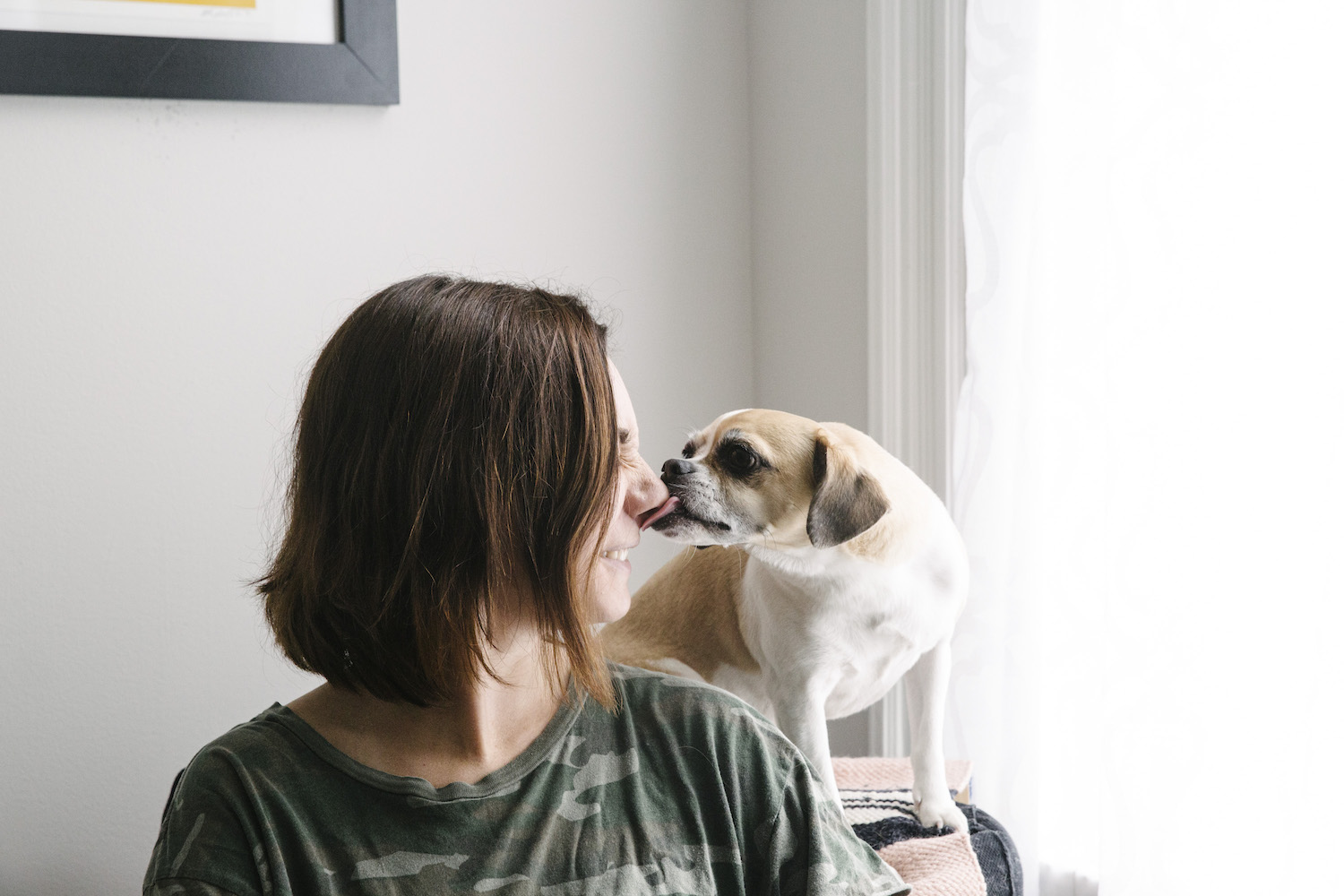 Do you have specific rules for lighting, lines, and subjects covered when you're shooting?
Not rules. I like excellent shadows, natural lighting. A nice piece of trash.
What are some of the bigger pieces you've worked on or commissioned work that you're most proud of?
The Philadelphia Inquirer used some pretty funny pictures I took during the Mummers Parade. I just like that I caught that moment of this guy getting his cigarette lit. That celebration is such chaos and motion, I'm surprised that scene of stillness was able to happen.
You recently decided to leave your day job to focus on your photography. How'd you get the guts to go through with that?
You're sitting behind a desk day after day staring into a computer screen reading Twitter, watching people fight with each other on Facebook and especially after this election year, I'd just had enough. I was doing writing, producing and social media for almost four years and I had become too complacent with where I was. I was feeling depressed and such, just really emotional, drained and tired a lot. I really like doing photo. Whether that becomes my actual job, I'm not sure right now. I know people who have made  it their job and lose their steam for it and I definitely don't want that to happen.
You've worked in a newsroom for the past four years while running your own photography business. Can you talk about the hardest part of juggling two careers and what you learned from doing it for so long?
Being at a 9-5 distracts you from the work you actually want to do! I learned a heck of a lot from the newsroom, but it's like any other office job in that you're stuck in your chair for HOURS. It held me back from opportunities and slowed up a lot of things I wanted to work on. I made it work but it was definitely frustrating trying to balance everything, personally and professionally.
What do you see is the biggest challenge in getting your own business off the ground?
Chasing after opportunities! I have a list of ideas and places to pitch them to. As long as I can pay my bills each month and go on a cool vacation at least once a year, I'll be happy.
If you have a motto, or if there's a little quote from someone that you try to follow when you're feeling discouraged, what is it?
Whenever I feel shitty, like nothing is going my way, I remind myself of these words from a Modest Mouse song: "And if it takes shit to make bliss, then I feel pretty blissfully." If there wasn't shit in our lives, then we wouldn't feel happiness. Pain is crucial for happiness.