Self-described "archival parasite" Naomi Vona turned her vintage 
photo collecting habit into art when she started collaging.
She reinterprets these images by adding her own narrative, creating a unique collage style using bright colors and patterns. We caught up with her at Crafty Fox Market in London, where she was selling her work to find out more.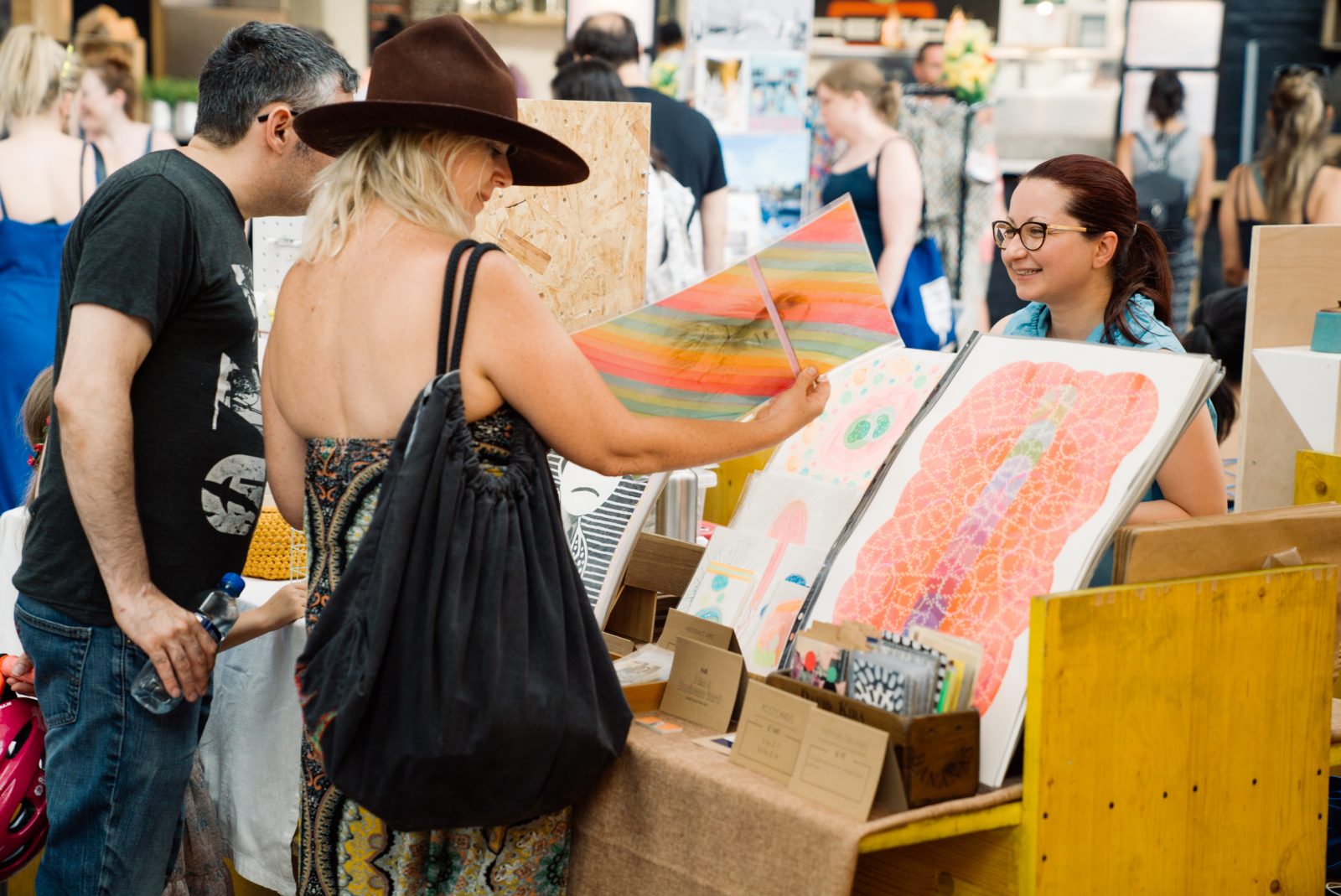 Hi Naomi! Tell us a little bit about yourself, and the market you are selling at today.
Hello! My name is Naomi Vona. I am an Italian artist based in London. I have a design and photography background, and I've drawn all over stuff since I was a little child. I like to call myself an "archival parasite" with no bad intentions. It's a perfect way to describe what I do. Today I am at Crafty Fox Market in Mercato Metropolitano. It's a popular monthly event here in London, and I really love to be a part of it. This is a designers/makers market where you can discover plenty of talented creative people and, of course, bring home amazing art and handmade products.
How do you find the photos you use in your work? What do you like about vintage photos?
I mostly purchase them online, and sometimes I also find treasures in thrift shops and at vintage markets. Archives and memories are topics that always attracted me. Ever since studying photography at the Fine Arts Academy in Milan, I've loved vintage photos and made several art projects with them. I think that my fascination with the past is connected to nostalgia and the need to touch something that the digital era is slowly taking away from us. We don't print, touch, and see images up close anymore—we share everything from a screen, and I don't like that.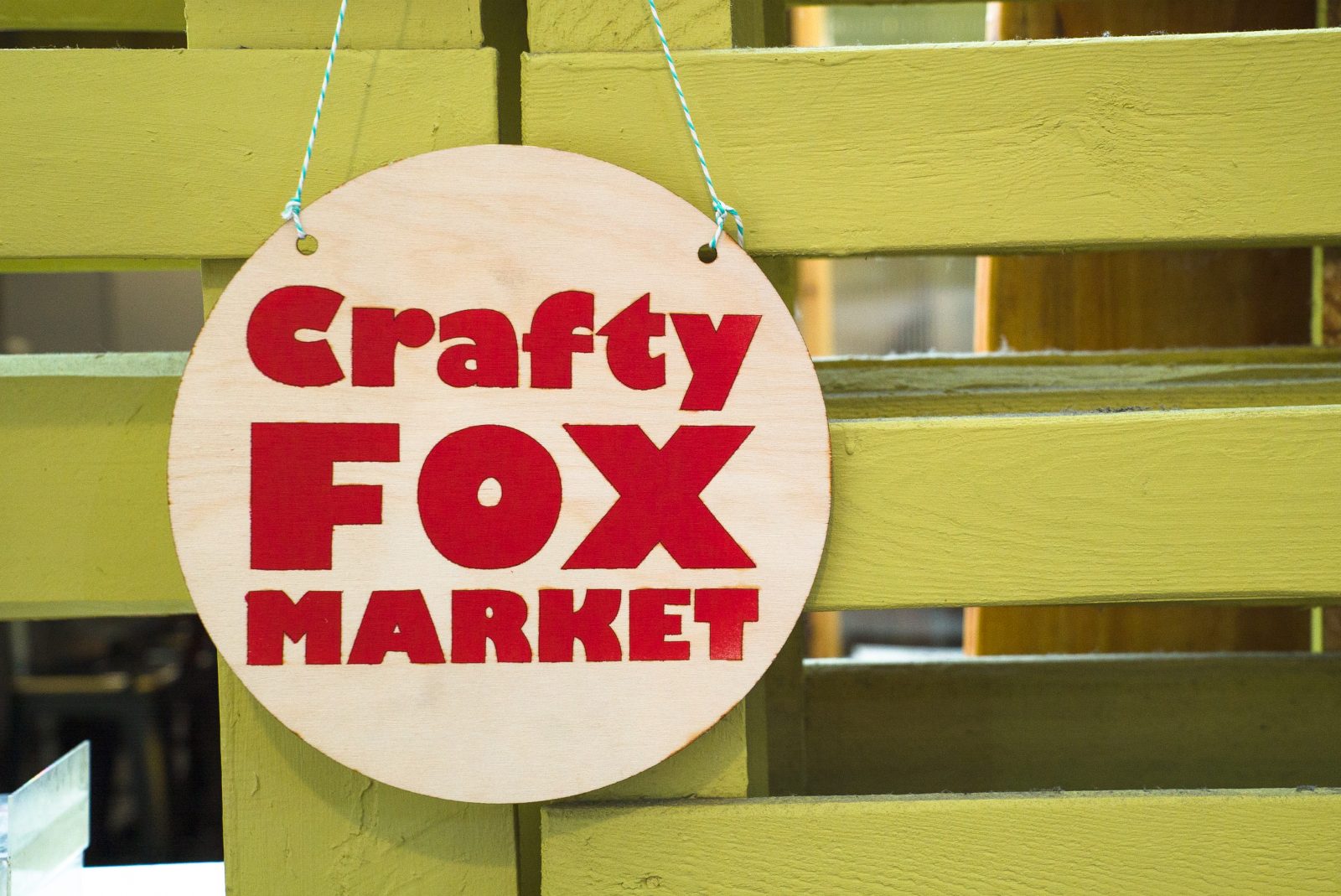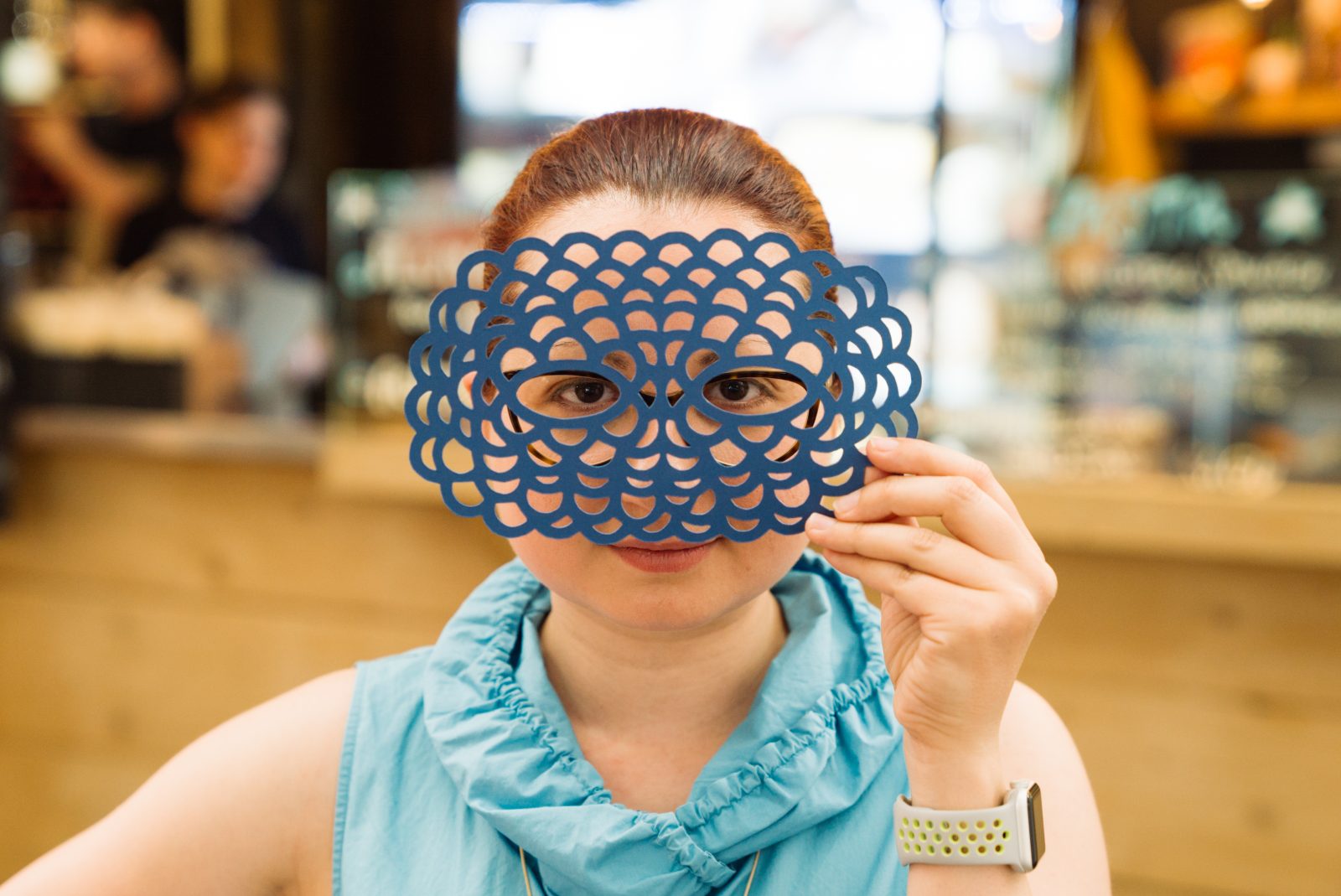 How did you get started making collages, what drew you to this medium?
I've done collages for a long time. I started in 2003 (it was a more traditional "cut and paste" approach), but the kind of work I do now was born when I moved from Italy to Ireland in 2013. A few months before moving to Dublin I'd bought lots of vintage photos and postcards from eBay because I've always loved to collect found objects of any kind. Once I had hundreds of photos, I thought "why don't I put some of my found objects on them?" and so I started to play around with collages. The result satisfied me so much—I felt really good and didn't want to stop.
Now, I use several materials such as recycled and vintage paper, pens, washi tape (rice paper tape), highlighters, acrylics and stickers. I love to experiment mixing and matching old and new materials. I also love these tools because they are the same things I used when I was a child. The kind of collages I make now are the perfect mix of my passion for photography and design. A win, win!
It's interesting how your work changes the context of these old photos. Can you explain a little more how you make these your own, or add meaning to them?
Because I have no clue who the subjects in these photos are, I have complete freedom to reinvent their history but in a personal way. I like to imagine I have a portal that brings me into the past whenever I want and my artworks are the visual proof of my time travel adventures. I always love to say that every collage that I create is composed of 3 elements: my life background, my inspirations and my subconscious—that is the glue that puts it all together.
I love your titles, they are clever and mysterious. How do you come up with them? Are they meant to add to the interpretation of work?
Haha thanks! I like to create double meanings, and play with words and I really love to quote songs, book or movies that I love. A lot of my artwork is titled and directly inspired by those things. Sarcasm, surrealism, horror quotes, enigmatic concepts—all of these elements are a part of my life, so they need to be a part of my artwork too. Each title of the collages are in fact the key that will bring the viewer into my world, you just need to unlock it.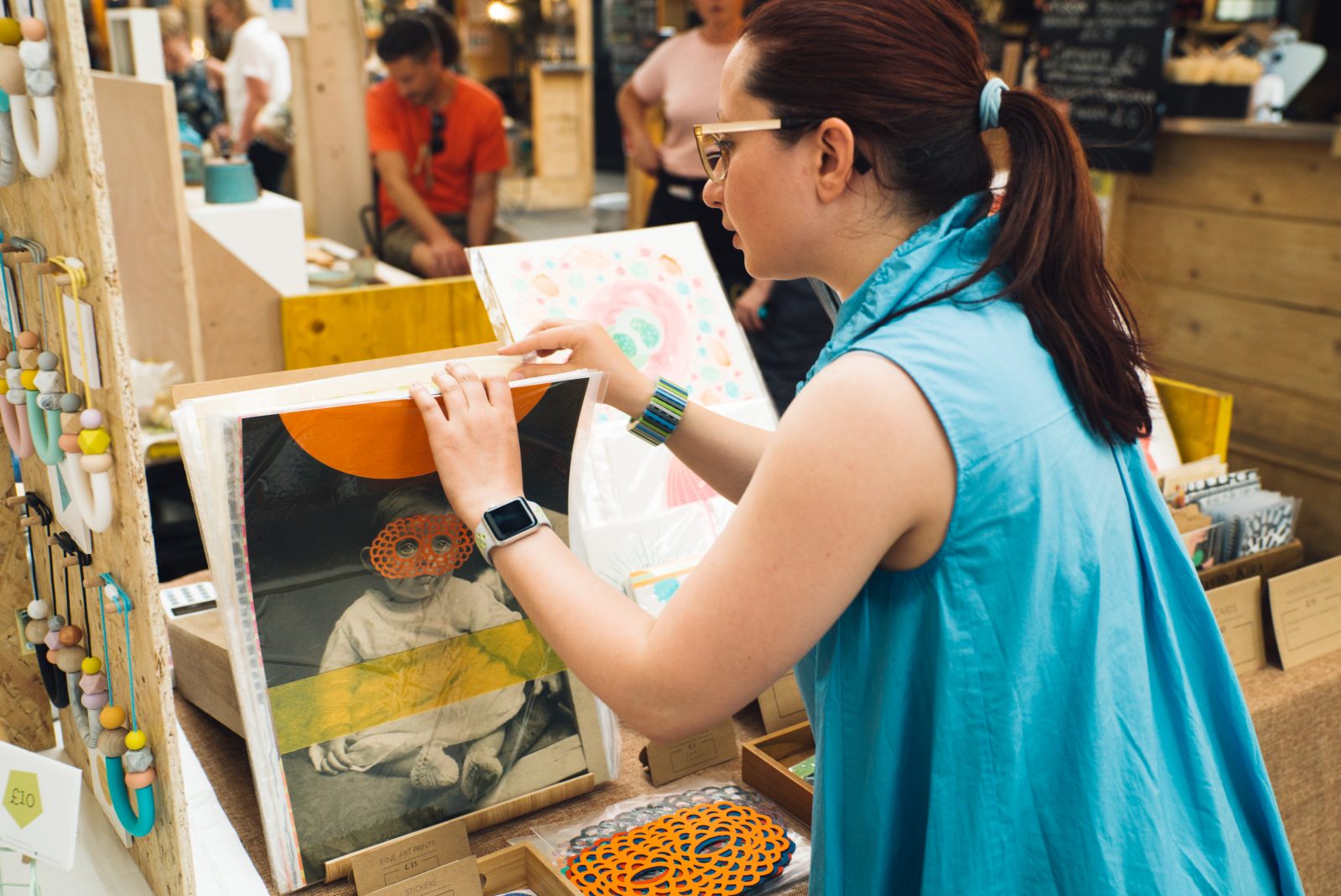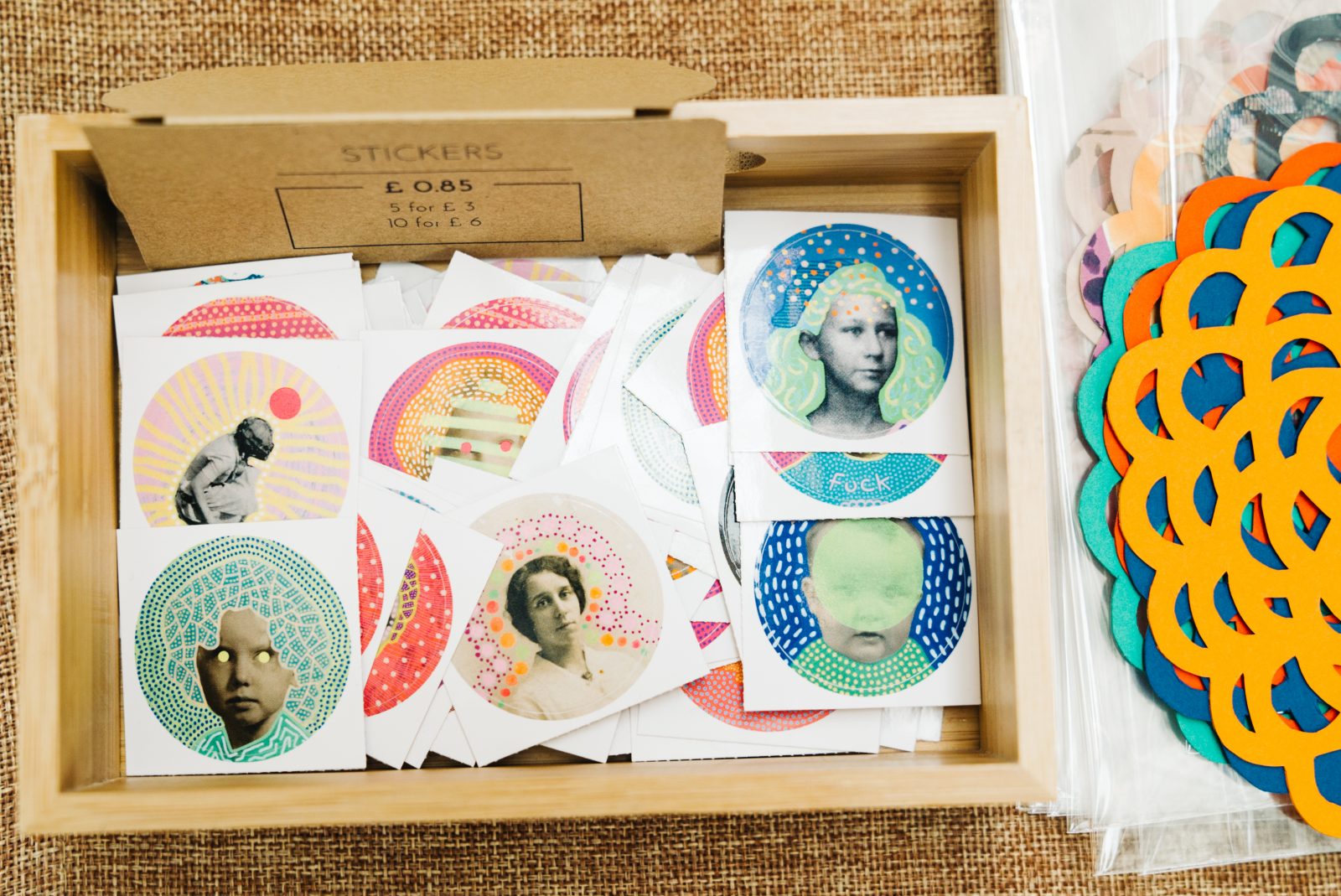 You also do workshops! Tell us more about this and how you got it started.
Yes I do! I started collaborating last year with a brand that produces the tape that I use for my artworks and this year I will also have several events of my own. I truly love to get directly in touch with people and teach them some of my unusual collage techniques. As with markets, these offline events will allow me to have direct feedback from people and to reply to many of their questions.
Finally, who are some of your favorite Society6 artists?
Oh my! I have plenty of them that I love, but I will keep the list short: Chad Wys, Beth Hoeckel, Tyler Spangler, Sarah Eisenlohr, Cassia Beck and Jesse Treece.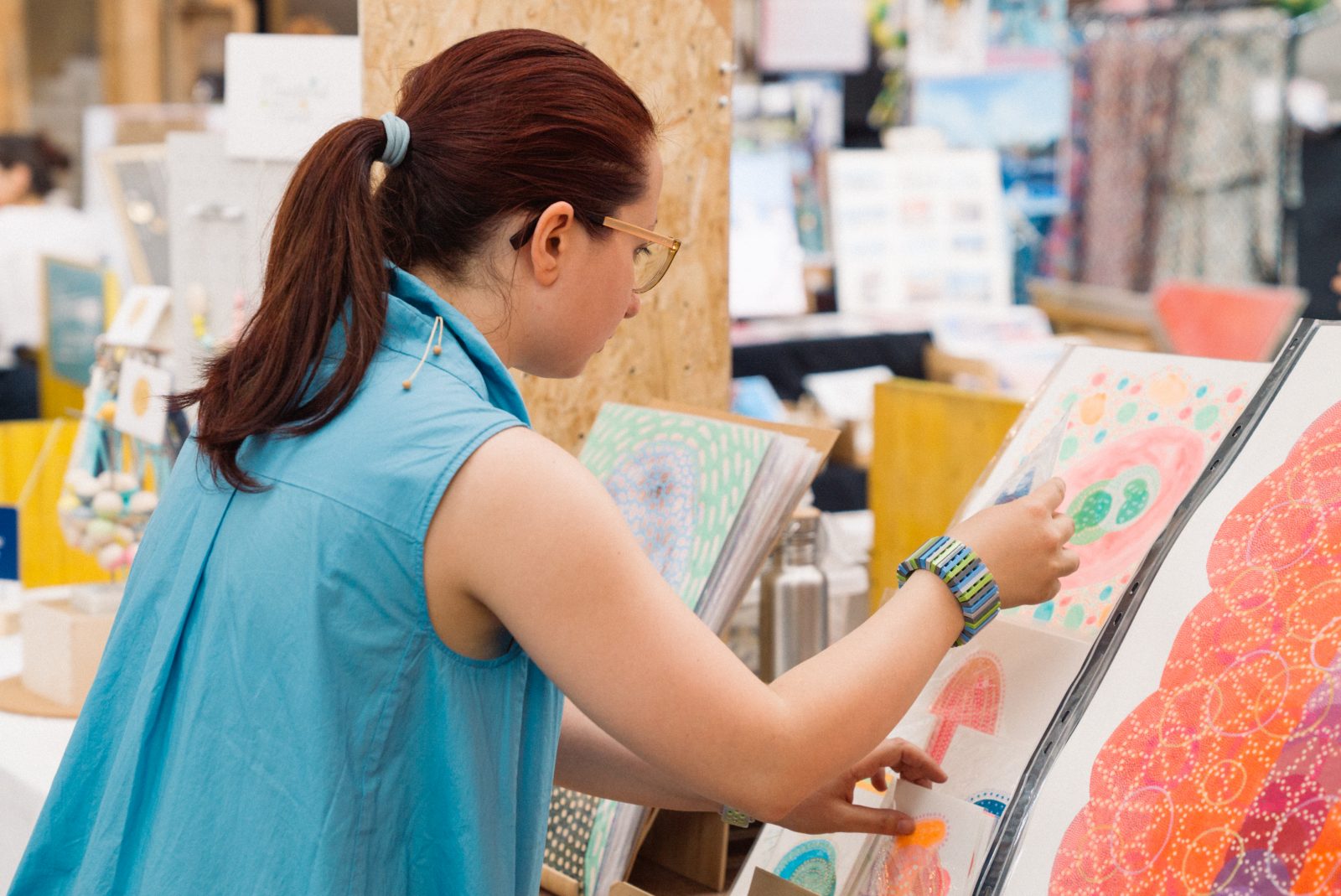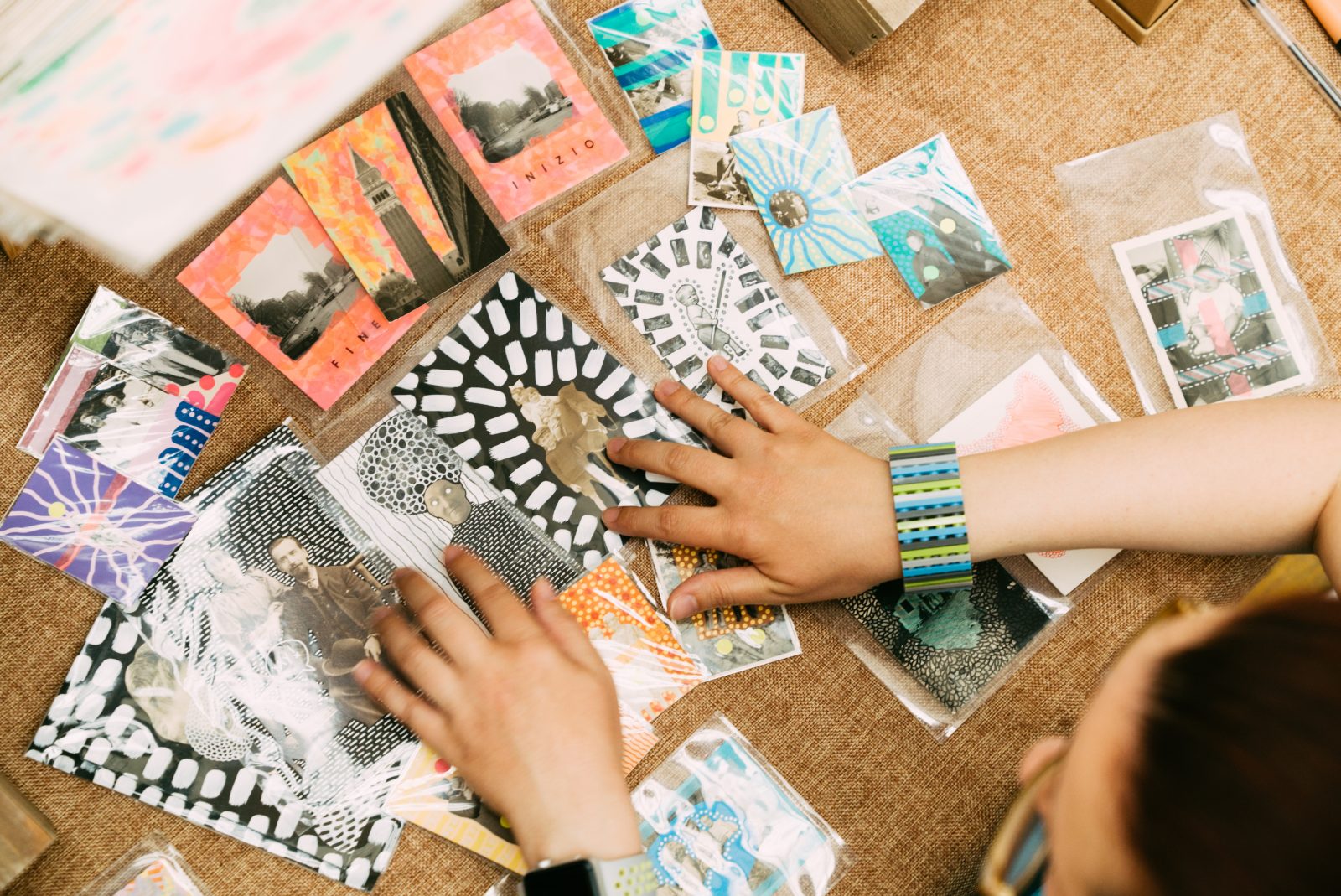 Walking Dot Wood Wall Art
Wood Spirits Framed Art Print
Half Portal Framed Art Print
I Wanna Be Sedated Poster
I Don't Think You Can Handle This Art Print