If there's ever a reason to switch up your decor scheme, this is it.
This may not come as a surprise, but there's a reason those plain, blank walls are making you stir-crazy. Science says the colors you surround yourself with can impact your mood. So, how do you make sure your space is a positive and polished one? Start with these four trending colors that will spruce up your home and improve your mood in a snap. Whether you're after a complete style overhaul or are looking to start small (like, swapping out your pillows small), these happy hues are versatile enough to work with any existing decor scheme, so it's a win-win.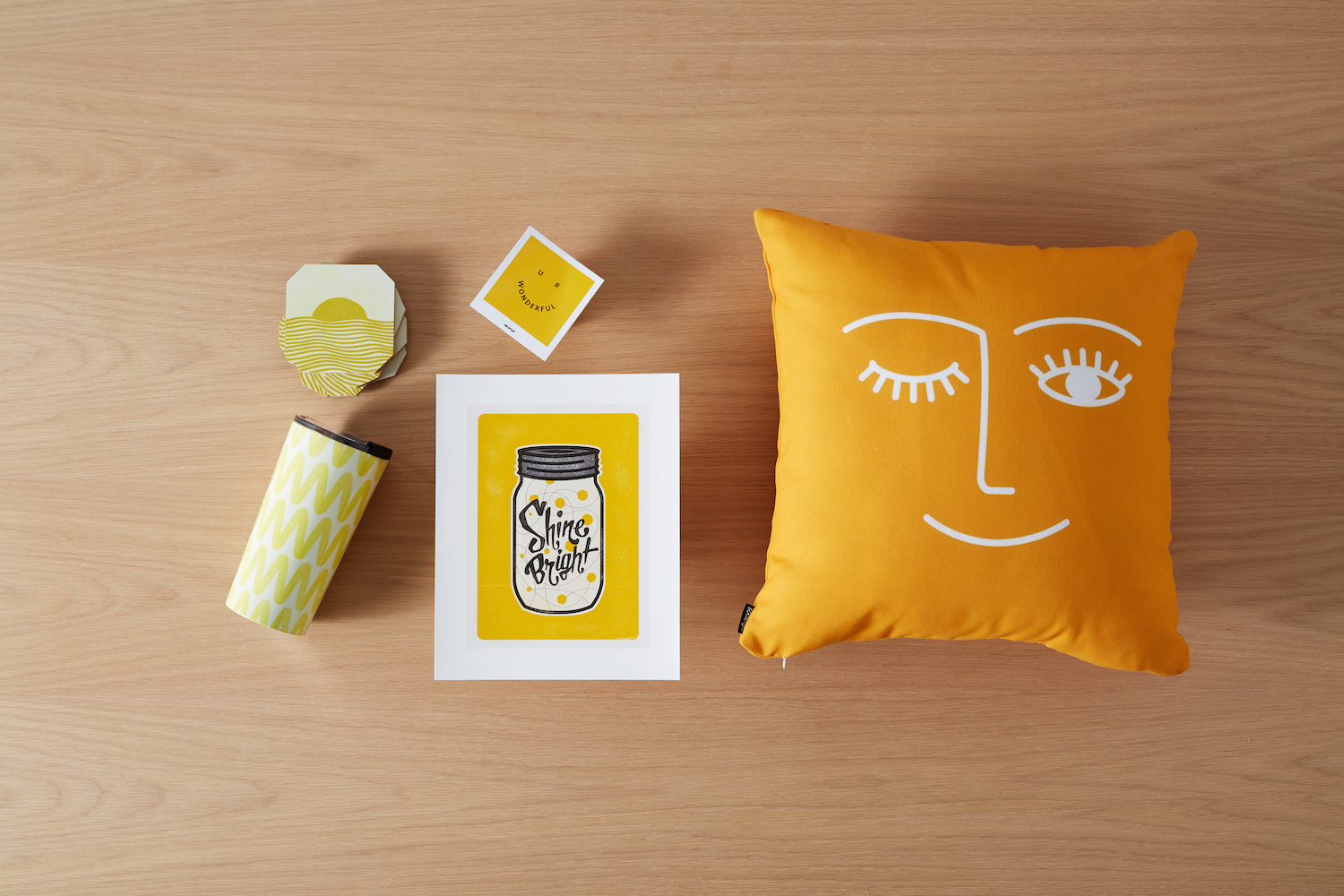 1. Golden Yellow
One look at this warm color and I'm already frolicking in a field of daisies, feeling the warmth of sunshine on my face. Yellow has always been associated with feelings of joy and happiness, but the key here is to ensure your picks have a golden tone to soften things up. Decor experts also advise us to use this color in small doses, so opt for tabletop accessories or an accent pillow to lighten the mood. Remember, you don't want your space to scream sunshine, but rather mildly exclaim it.
wink / mustard Throw Pillow
by Summer Sun Home Art
$29.99
You are wonderful Sticker
by Julene Jorgensen
$3.99
Sunshine Coasters
by sunshinecanteen
$15.00
Yellow Modernist Floor Pillow
by Madeline Louise
$89.99
Geo / Yellow Duffle Bag
by Summer Sun Home Art
$66.00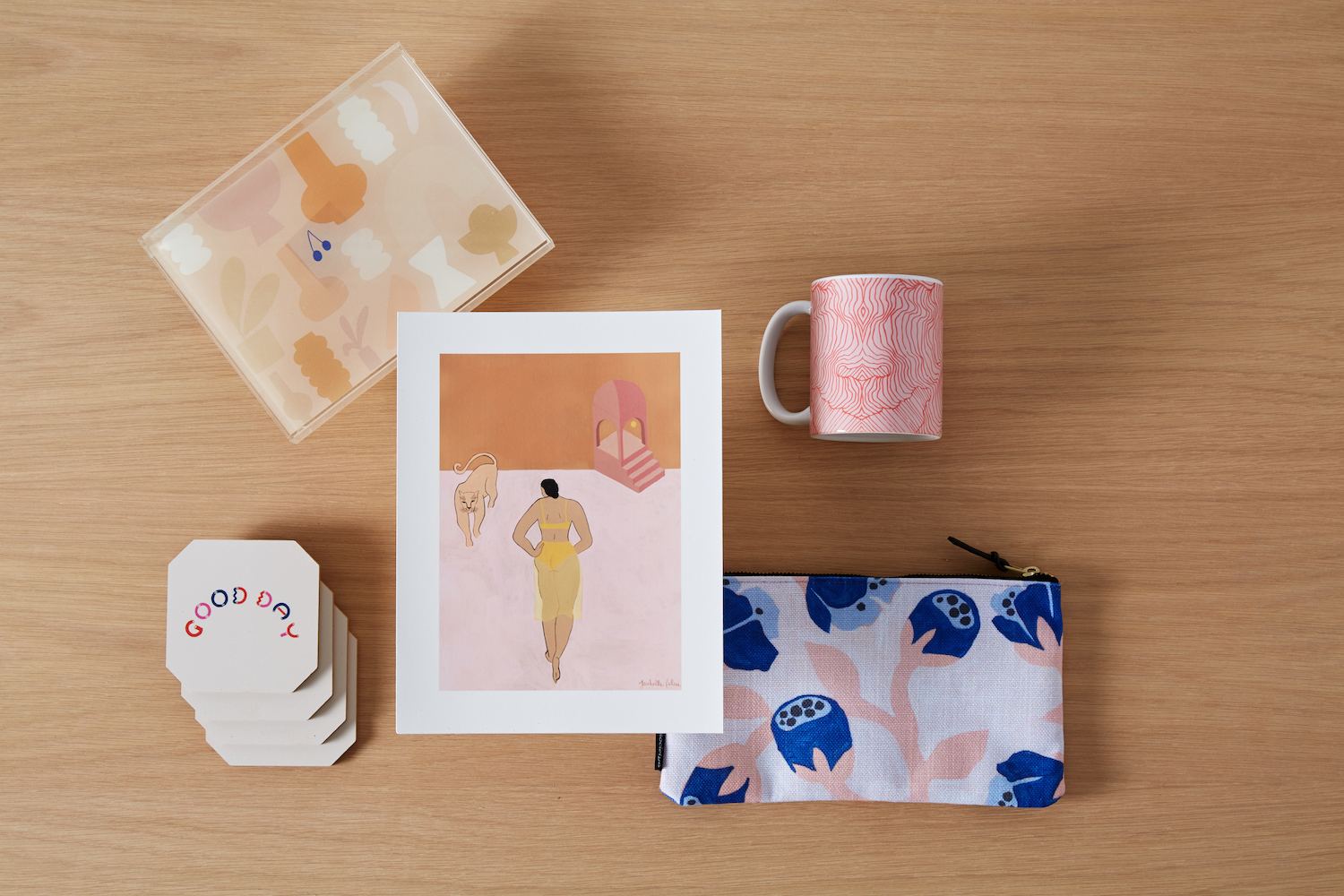 2. Blush Pink
Allow me to introduce you to the Pink Effect, a term used to describe the calming feeling that large amounts of pink (yes, please) can have on your nerves and stress levels. While you may have had enough millennial pink to last a lifetime, blush or even beige with hints of pink underneath will give you a similar sense of chill. If you're worried your space will look too soft, or floor-to-ceiling pink is not your vibe, you can pair your picks with punchier tones to balance things out.
Living Coral Lines Coffee Mug
Breasts in Millennial Pink Tote Bag
by Amanda Laurel Atkins
$24.99
Flower Kitty Canvas Print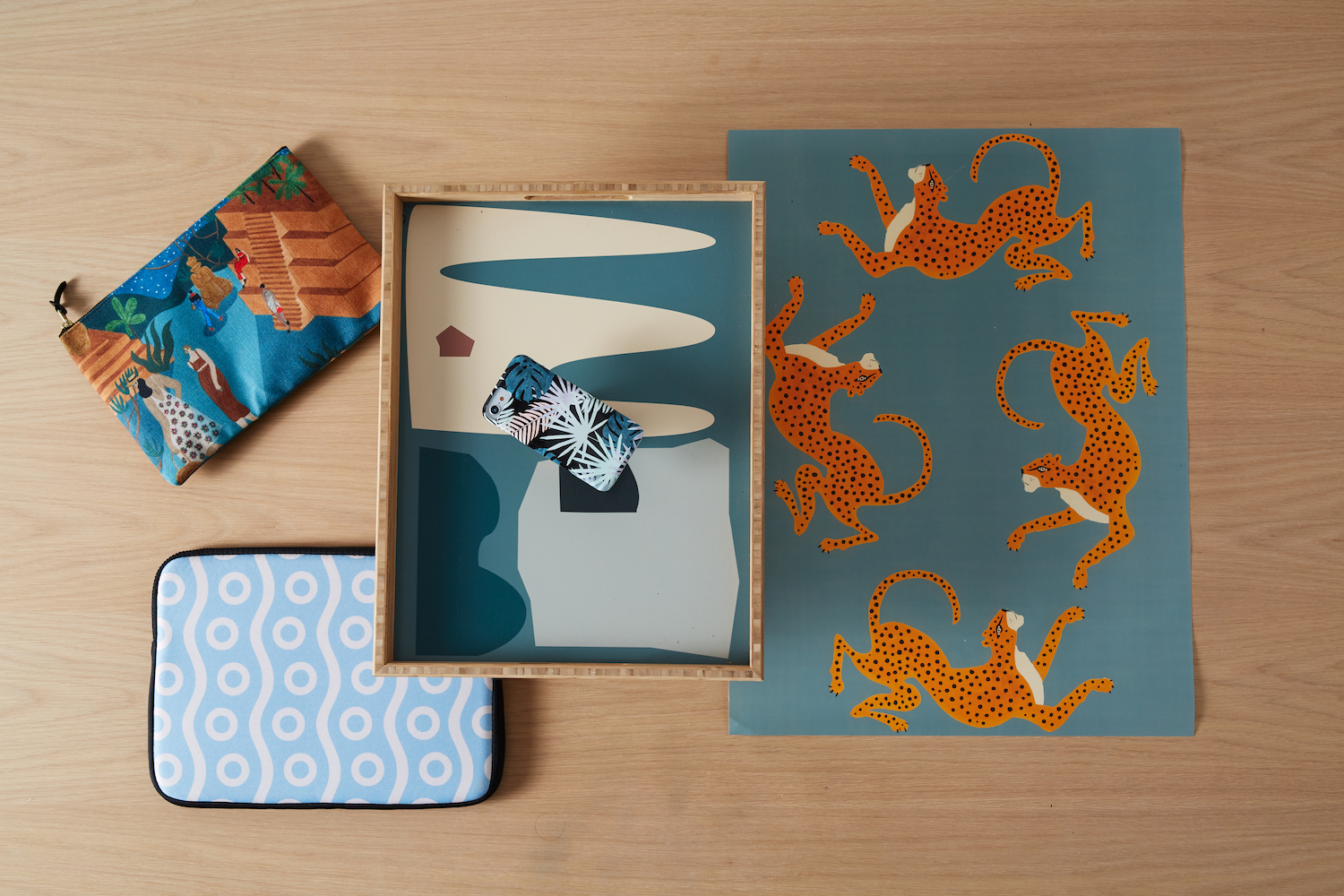 3. Muted Blue
Into cooler tones? Try a muted blue, a color that's been shown to clear the mind, help you relax and even lower your blood pressure as you do so. It's also associated with tranquility and contentment, which in my opinion are two qualities any abode should have. To get this calming atmosphere, you'll want to use warmer blues, not pastels, and mix them with oranges and yellows to prevent your space from feeling frigid.
Leopard Race - blue Poster
// Shape study #21 Serving Tray
Copan, Honduras Carry-All Pouch
Tropicalia Night iPhone Case
Sapphire Abstract Half Moon 3 Wall Hanging
by Selwyn & Park Design Co.
$32.00
Abstract in dusty light blue Throw Pillow
Rising Bubbles Laptop Sleeve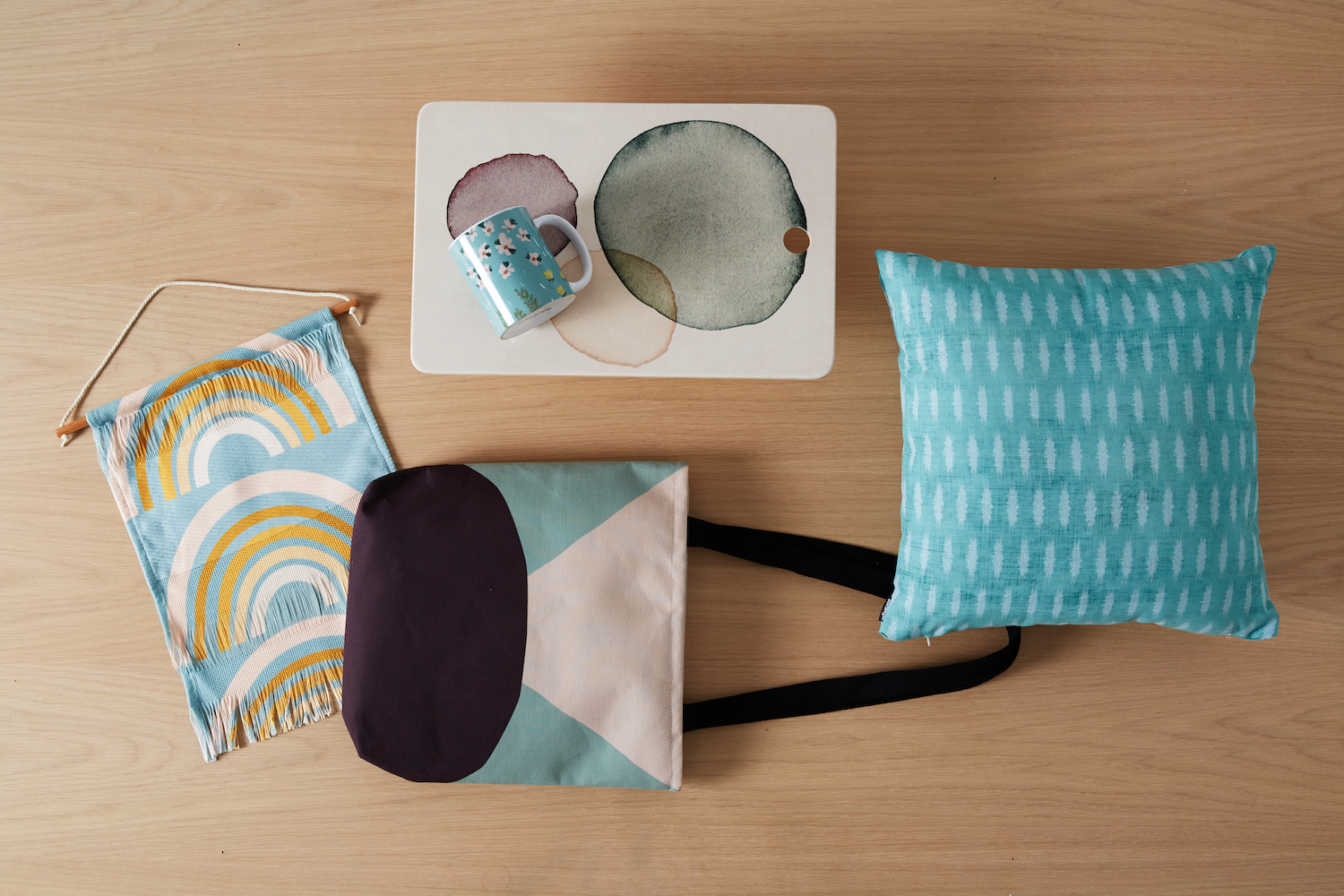 4. Sage Green
Here's another option if you're working with a darker color palette. Studies have shown that this soft green hue reduces anxiety, clears the mind and promotes serenity and calmness. It's no surprise then that adding touches of the great outdoors (houseplants included!) can boost your mood and give your space a refresh. It's a good idea to mix in some more neutral tones with this one to give you a more earthy vibe.
Deyoung Chocomint Tote Bag
Autumn Rainbows Wall Hanging
Sage Green x Stripes Framed Art Print
Botanical Garden Canvas Print
PETRA SAGE Throw Pillow
by holli zollinger
$29.99
minimalist painting 01 Wall Tapestry