Just because the holidays will be different this year doesn't mean they can't still be full of the magic we look forward to all year long.
While many of us will be foregoing big gatherings and travel for a celebration a bit closer to home, we still believe in the importance of taking time to make the coming season something special—that's why we partnered with Bouqs and Kristin Guy of DinexDesign to bring you these simple tips that are guaranteed to brighten up those long winter nights.
Oh! And Bouqs is giving a special offer just to Society6 customers so that you can fill your space with flowers and boughs that will bring a smile to your face every time you see them. Check it out here!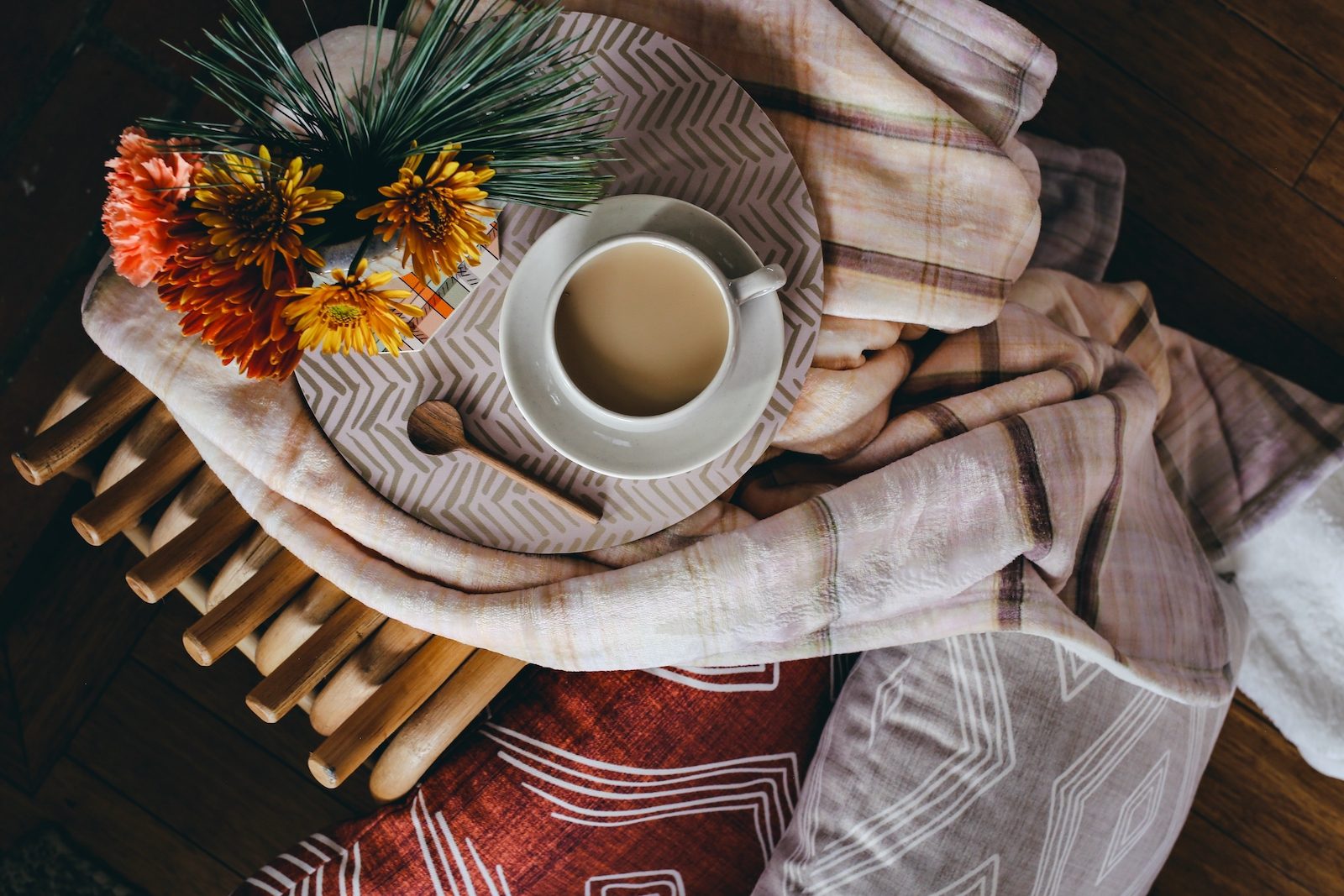 1. Dedicate Daily Cozy Time
The holidays are always the busiest time of year, no matter how you spend them. Between work, family, shopping, decorating and all of the other things that keep you on your toes it can be hard to find a quiet moment to take a breath. We highly recommend setting aside a few minutes every day just to slow down and appreciate the uniqueness of the season. A daily tea time is perfect for this—just pour yourself a cup of tea (or coffee! or hot cocoa!) and take five or ten minutes to sip, sit and find gratitude in the little good things all around you.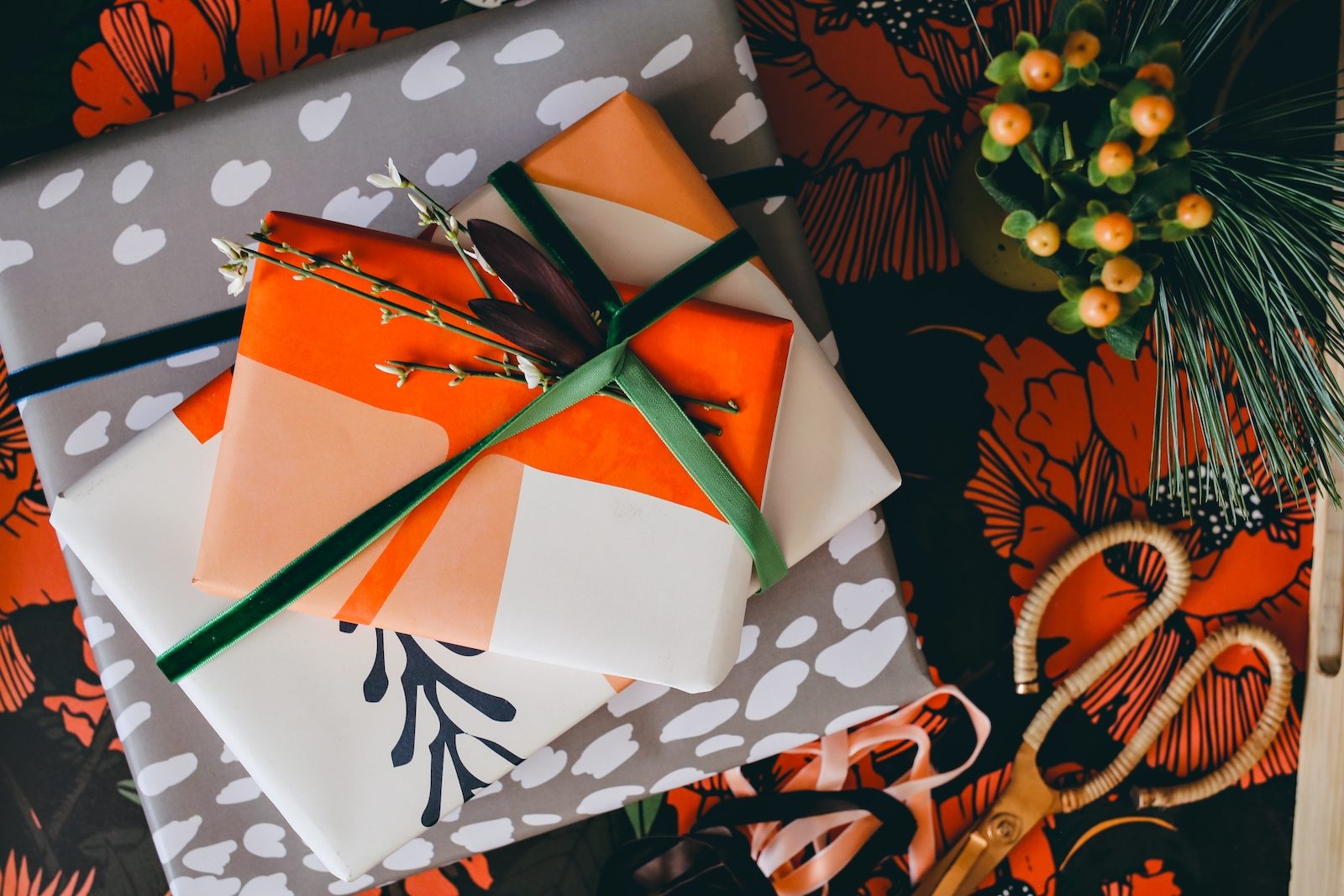 2. Wrap With Blooms Instead of Bows
This is one of the sweetest and simplest ways to spruce up (literally!) all of your packages this year. Instead of those big plastic-y store-bought bows—which let's be honest, NEED to be retired—tie small evergreen sprigs or flowers to your gift boxes and bags. Not only will it make your presents totally Insta-worthy, it's also just another little way to add a thoughtful touch in a year where that means a lot.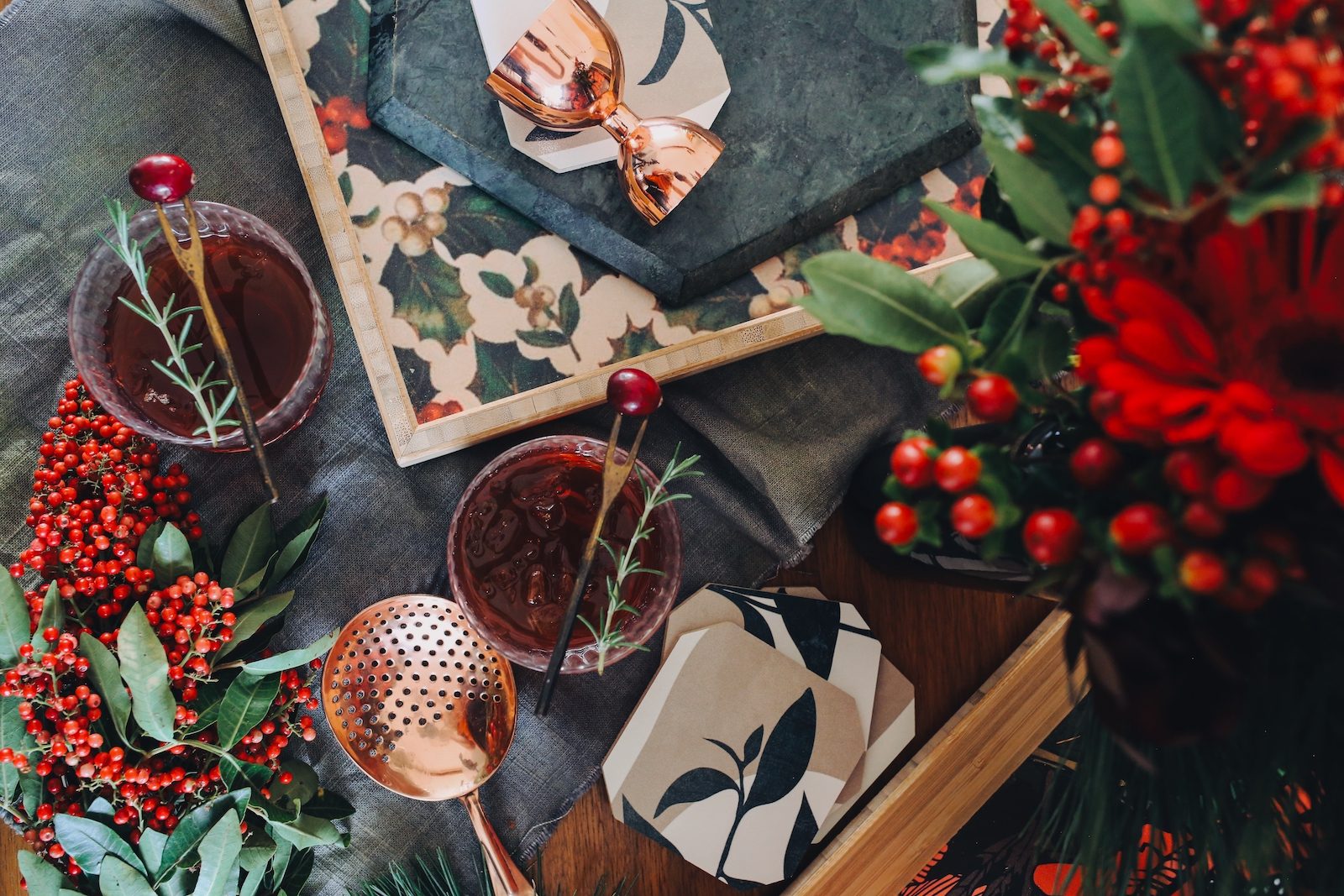 3. Luxe Up Your Home Happy Hour
If you haven't already done an Ina Garten and learned how to make a cocktail in quarantine, now is definitely the time to try. You'll find that whipping up a classic like an Old Fashioned or Hot Toddy is actually so much easier than you ever imagined it to be. Learn to be your own bartender and surprise your guests (or just yourself!) with a holiday cocktail that will make you feel fancy, even just for a night.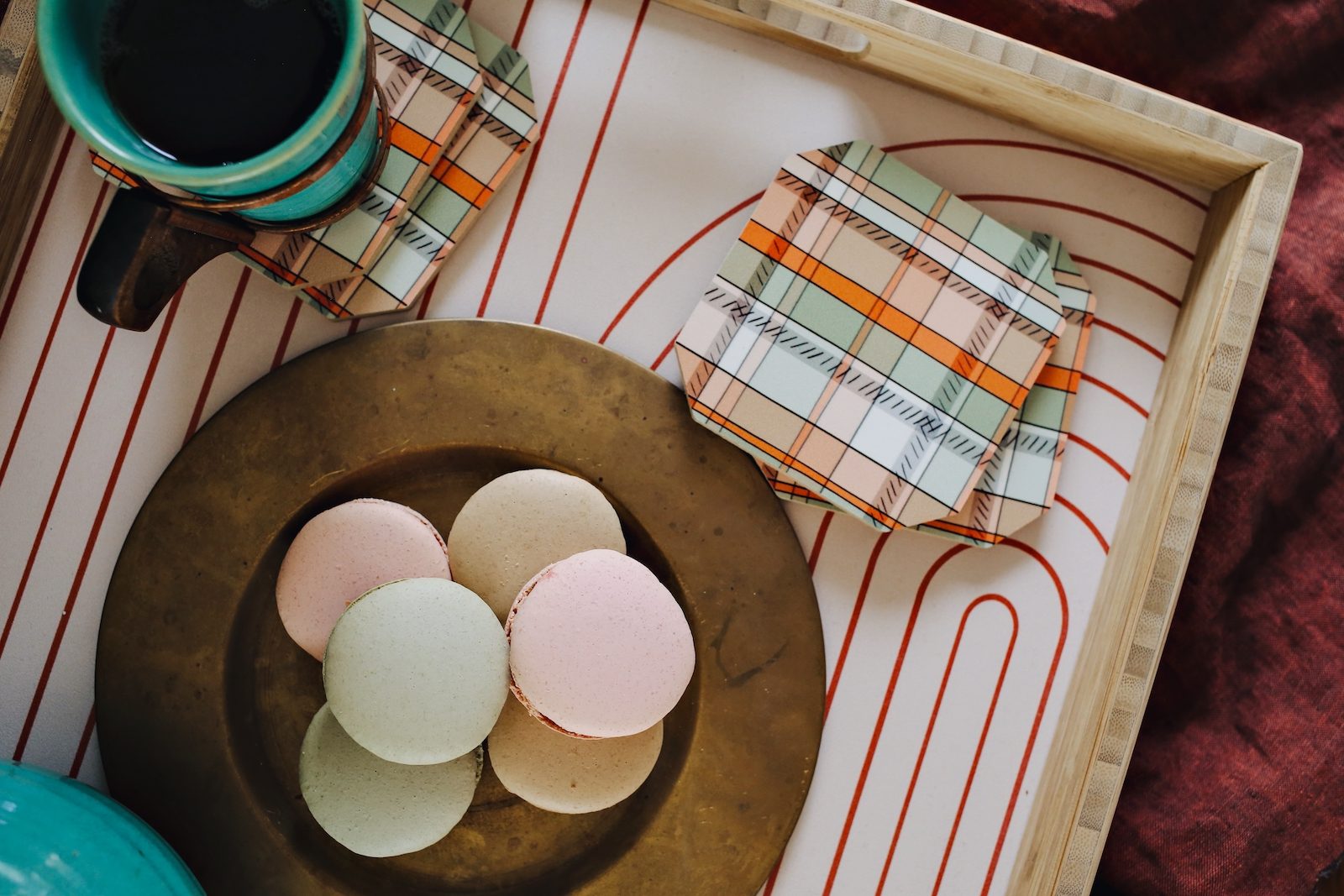 4. Learn To Make A New Sweet Treat
Also in the spirit of learning new things, baking is an obvious choice for holiday cheer. Even if you're an expert, picking a new (maybe challenging) recipe to tackle is a lovely way to spend an afternoon, plus in this case it's definitely as much about the destination as it is about the journey.
5. Set a Simple, Yet Stylish Table
Even if you're only dining with your nearest and dearest, setting a holiday-styled table will make any meal feel elevated. Flowers and garland is an obvious must-have, while Society6 mini prints make the cutest place cards. Don't go overboard with decor, keep it simple and chic and you'll have another headache-free way of putting everyone in a festive mood.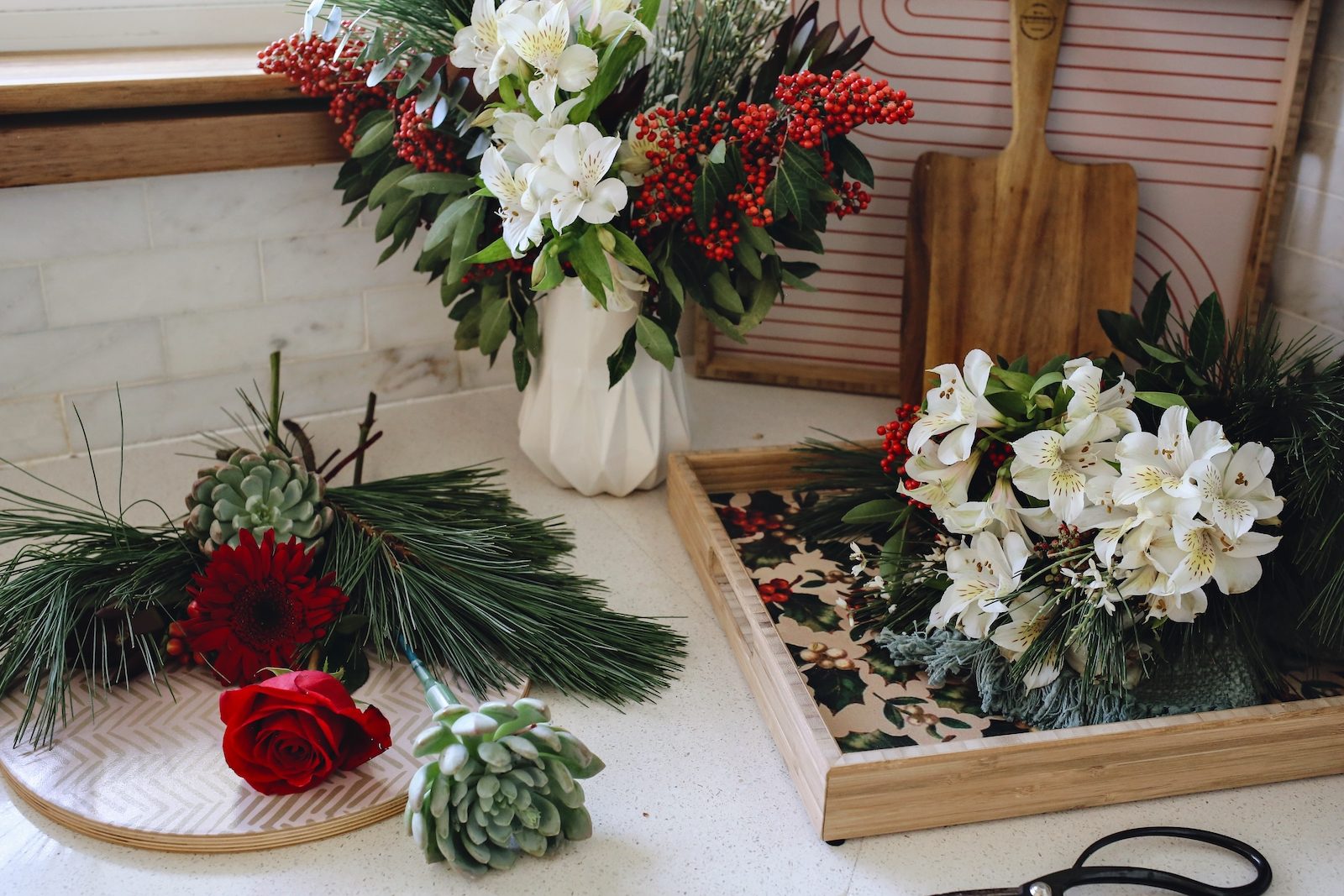 6. Arrange Florals as Holiday Decor
Last, but definitely not least is florals. What says "holiday" more than bunches of evergreen or a blooming centerpiece? Treat yourself this year to some beautiful live blooms that will brighten up your space and make you feel extra special.