When you travel, do you want to feel immersed in a new city or right at home? How about both?
Interior designer Ashley Redmond has found the perfect balance for new, hotel-alternative Sonder. Currently in nine different cities, Sonder gives you a blend between the trusted hospitality of a hotel and the unique, cultural flavor of a home-sharing service. We wanted to know more about these welcoming interiors, so we sat down with Ashley to see what inspires her eye and how she manages to make a space look and feel so good.
Hi! First off, tell us a bit about yourself. What made you want to work in interior design?
I have been designing residential and commercial interiors for over 15 years which has allowed me the opportunity to travel, be creative and collaborate with amazing and inspiring people. Interior Design is pretty much the only job I have ever wanted to do, I love the idea of creating spaces that allow people to enjoy their lives more. Your surroundings have such an impact on your mood and your ability to be productive, being an interior designer is a really special job because it bridges art and functionality in a unique way. I was brought up in the wholesale furniture industry and I guess I caught the bug early, I knew I wanted to be an interior designer in third grade, I loved art, fabrics, furniture—it was a very natural fit for me.
In my current position as Director of Interior Design for Sonder, I have the ability to guide the design direction for buildings and units across the country and around the world and influence how our guests experience the cities they travel to. It is basically interior design on steroids—I never get bored!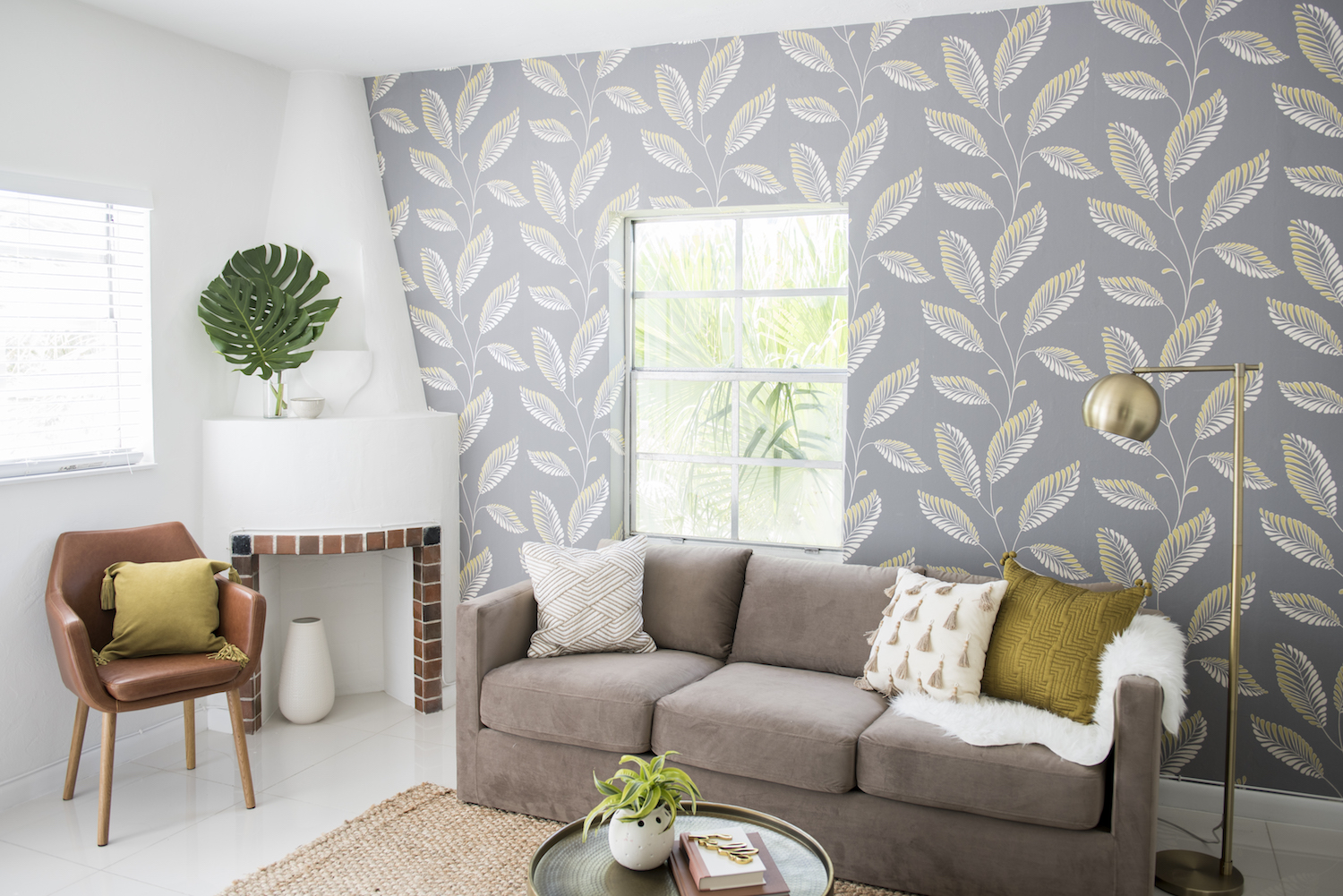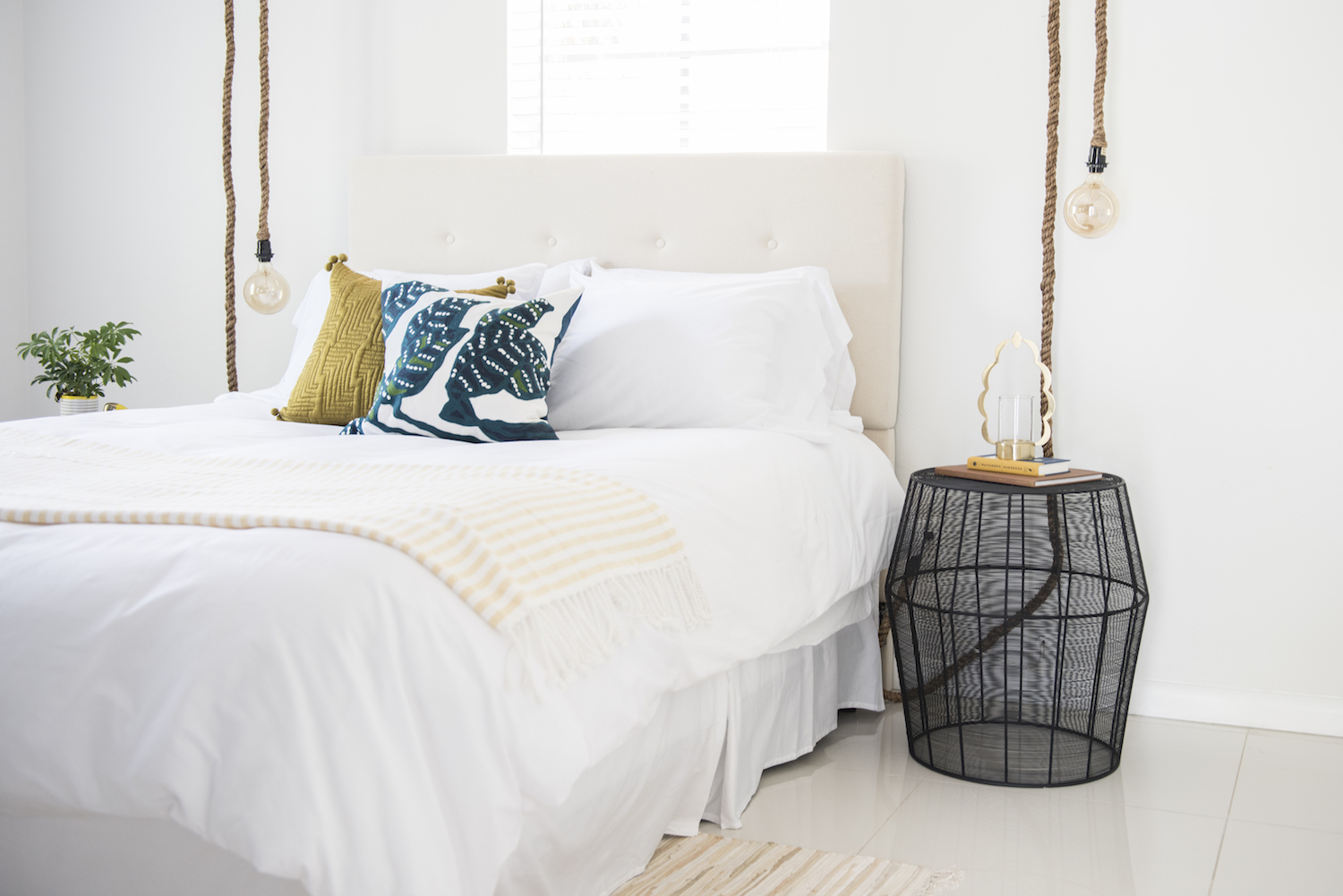 Specific aesthetics really have a way of affecting our moods. Why do you think this is? How do you let this factor into the way you design a room?
I always think about how a guest or a client will be affected by the aesthetic direction of a space. As people, we typically relate design to a past experience, thoughts or dreams and this relates to how we experience a space and thus creates an emotional reaction. I always want a guest or client to fall in love and feel immediately at home when they enter a space I have designed. I think about the guest experience when I am designing—what do they see first? How do we create a sense of discovery, how do we draw someone into a space? These are major factors I consider when designing a space.
How did the Sonder business model (being the happy medium between a hotel and a home sharing service) affect the way you approached designing each space?
When designing for Sonder I have to consider combining the durability and longevity of hospitality design with the warmth and personal human touch that goes with traditional interior design. We want our spaces to feel like home, to delight the senses and create that sense of curiosity in a space. I have to consider many different types of people utilizing the space rather than just one specific client and how all those different types of people (whether it's a business traveler or a family) will use and enjoy the space.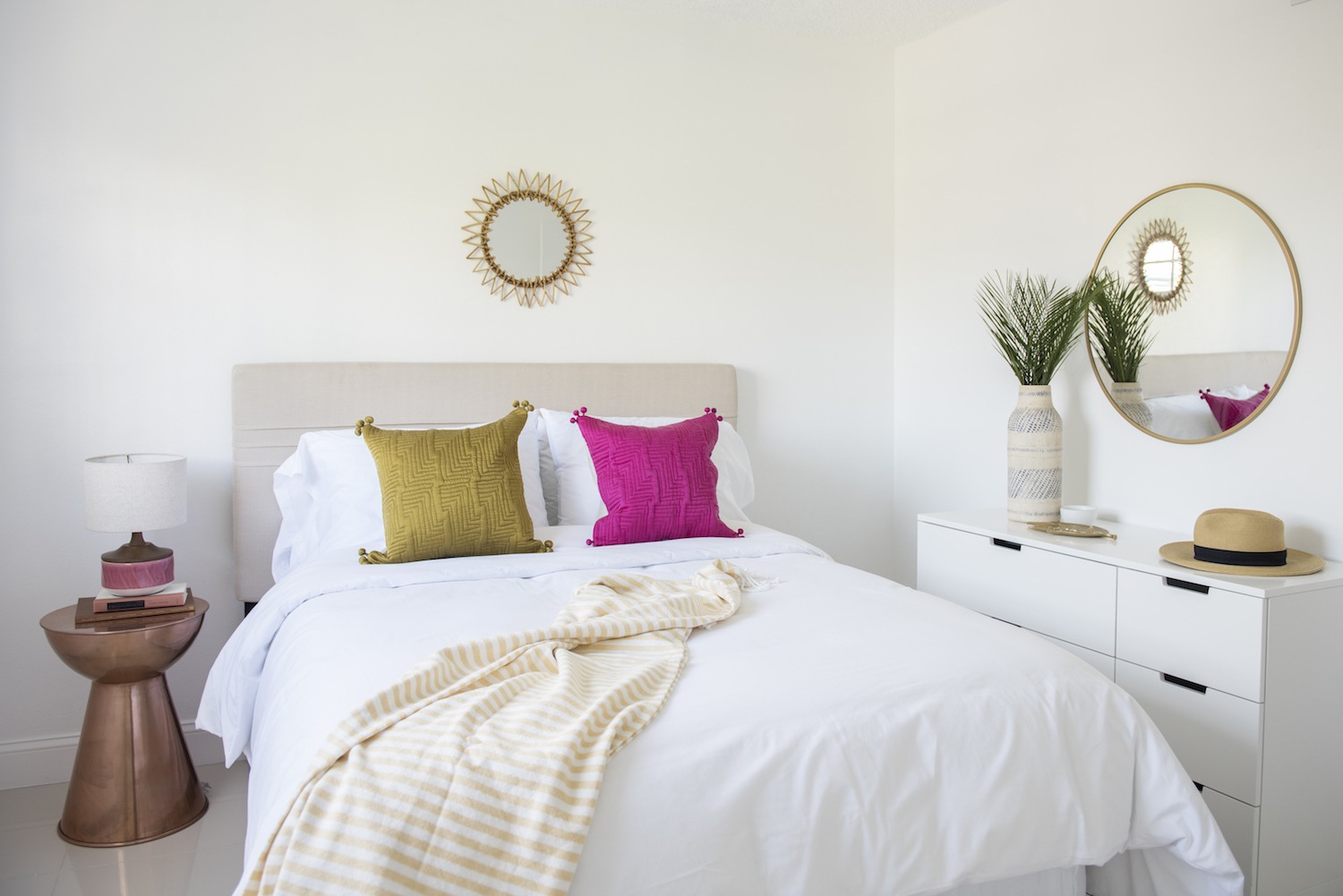 Tell me a little bit about design for hospitality—I feel like that must take a very specific kind of approach, a tapping into a more "universal aesthetic" perhaps?
When designing for hospitality considering how durable the furniture and fabrics are is very important. Thinking about the different types of people and how they will use the space is equally important. When designing a space for one specific client you can get more into how they personally or the family will use the space. When you don't have one specific client you really have to design in a way that will appeal to all types of people.
Sonder is currently in 9 destinations. Do you let the vibe of each city influence the interiors?
Because we are not designing for one specific client, the city and the architecture of the building our spaces are in are the things that we can consistently look to to guide our design choices. We want people who are staying in our units in San Diego to really feel like they are in San Diego. We want that same authentic city experience in New Orleans, Miami or Rome. The city is the biggest guide in the design decisions for our spaces.
What unexpected little touches do you like to bring to each of the spaces you deck out?
We want to excite the senses in our spaces. Great interior design is not just about something that is visually appealing and functional—we want to have interesting books to read, great music to listen to, beautiful fabrics and textures to make you feel cozy and at home. We want to bring the sense of discovery that people often feel when they travel to a new city, into the spaces they are staying in. I always think about my own excitement when I come into a new space, I go from room to room to see what might be awaiting me and I want our guests to have that same experience and to be excited about everything they encounter.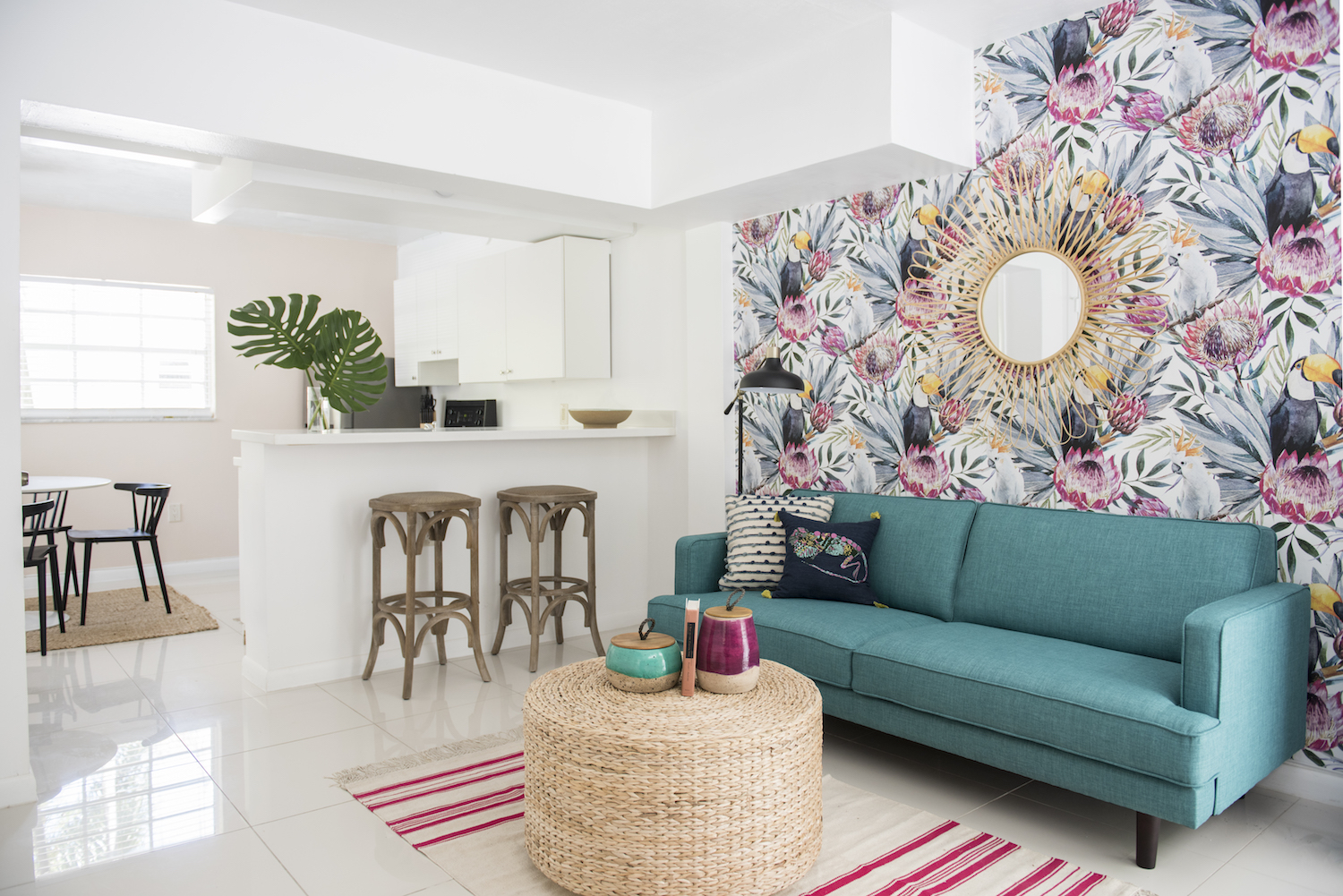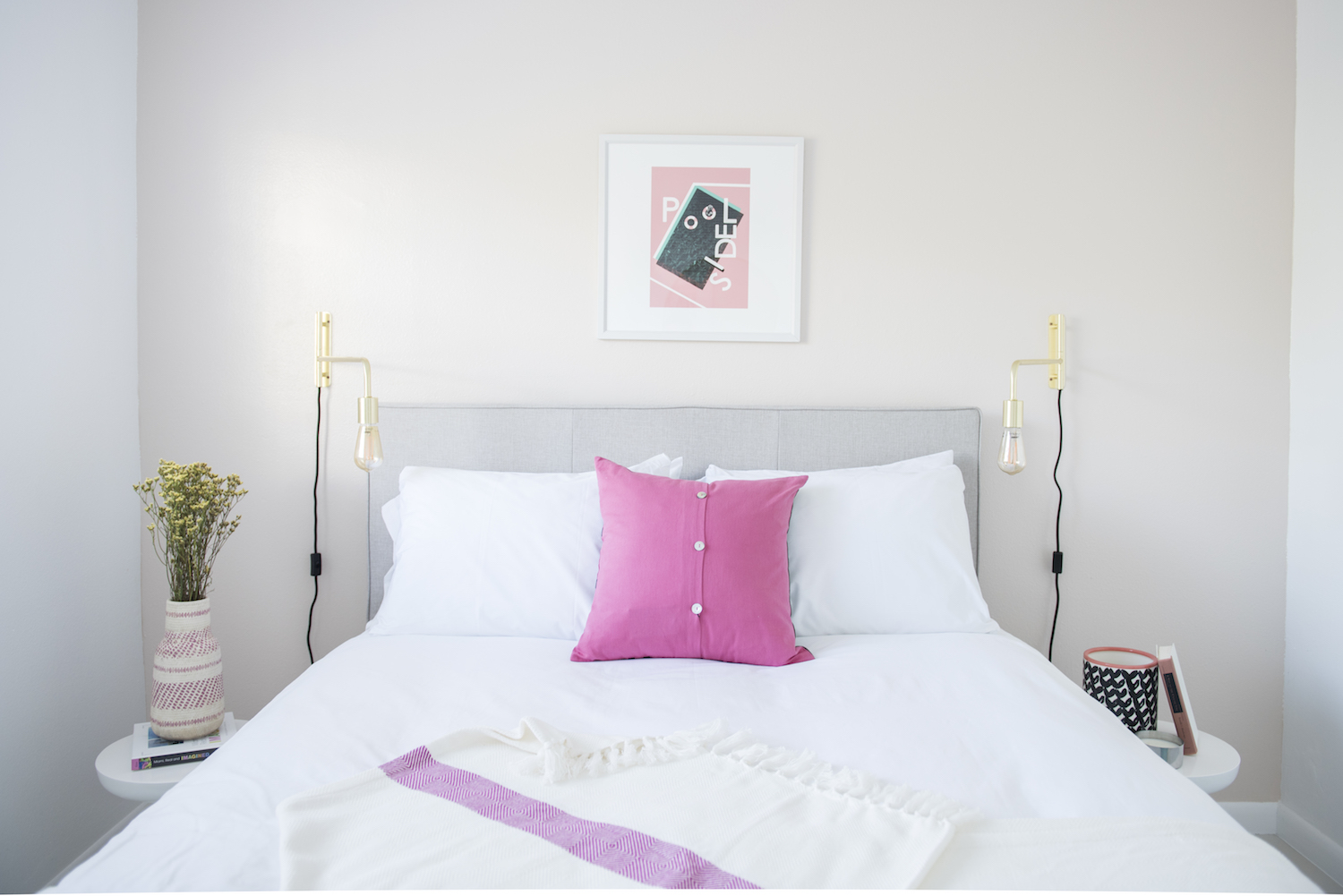 How do you go about choosing artwork for each space?
Artwork is so important in any design. It sets the tone—it can make a space edgy or calm, whimsical or dark. The city has a lot to do with the art that is chosen. You can do a grey sofa in just about any city, but the city and neighborhood will dictate whether the art should be fun and beachy or modern and industrial. I love using large scale art as  it makes an immediate impact and often creates an emotional response in people.
What do you look for in a "hotel"? How does this influence the work you do for Sonder?
I love a hotel that makes me think, inspires me and takes me to another place. Creativity is paramount and I love seeing things done in new and exciting ways. When I enter a space and feel transported I know the designer has done a great job with the space and that is what I look for in a hotel. Great hotel design very much influences my work at Sonder and how we approach design, I want our spaces to have that same sense of emotional response that I feel when I enter a great space. I want our guests to know their needs have been considered and to feel like they are at home, but also away
What's the most inspiring place you've ever been?
I love traveling and am endlessly inspired by cities, countryside, architecture, textiles, people, weather. All of these things inspire me and my design work. I love the streets of Mallorca at night, the countryside of France, sunrises in Tulum, hutongs in Beijing, jungles of Costa Rica, buildings in Barcelona. Every time I go to a new place I feel a rich emotional connection and I strive to bring that into my work.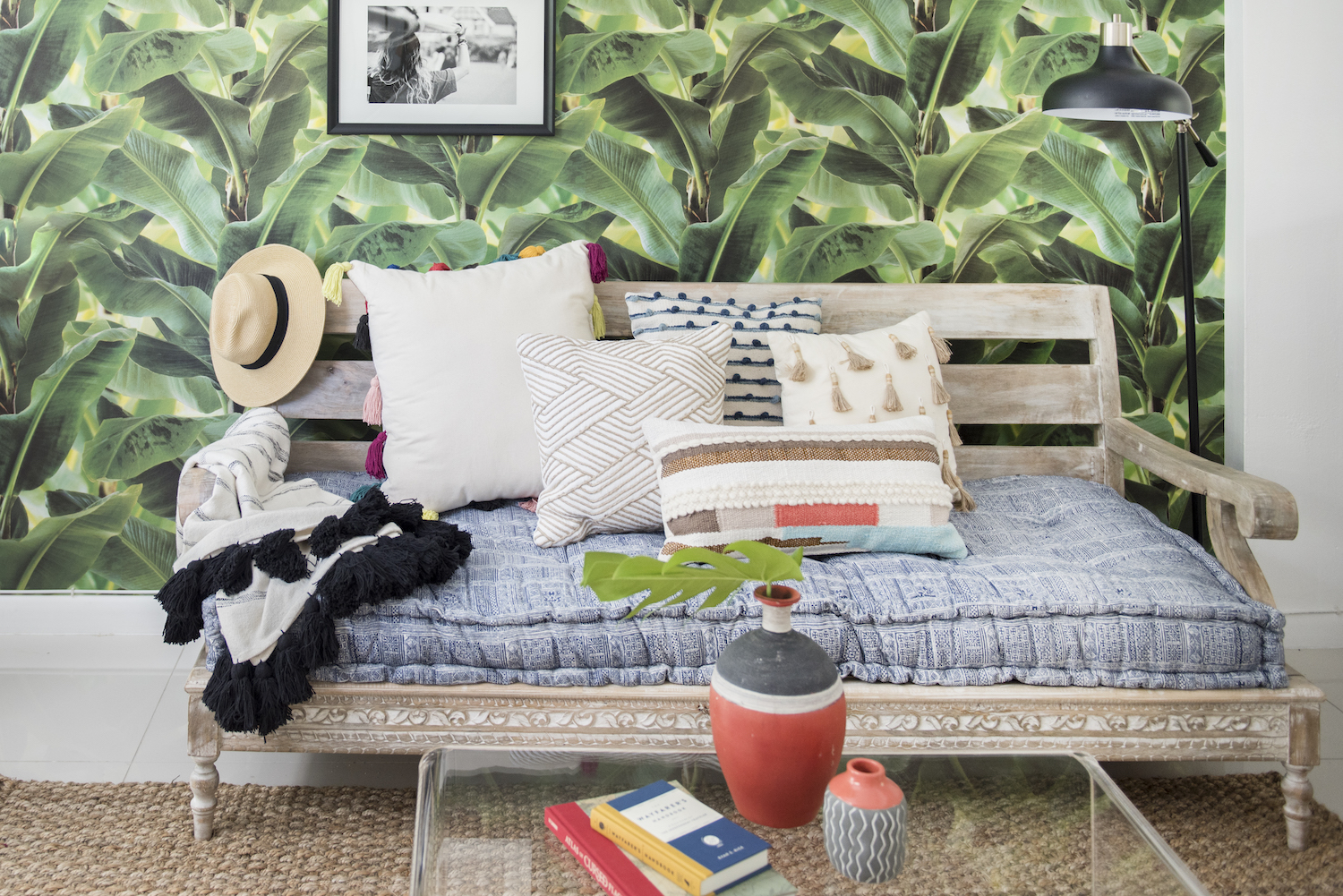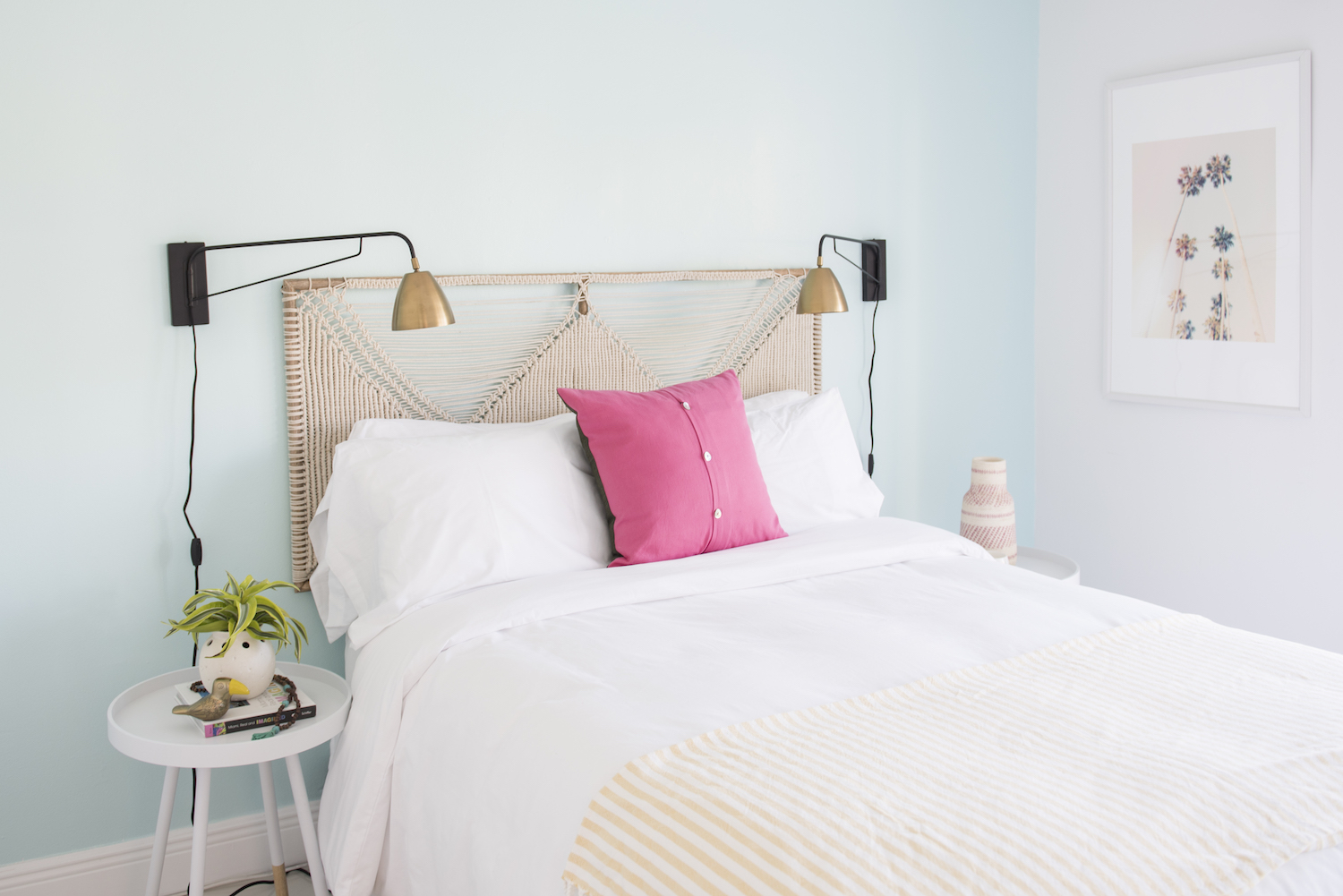 Vintage Pastel Palm Trees Print
End Up Here Print
by Hanna Kastl-Lungberg
$20.00
Miami Poolside Print
by Charlotte MacMillan-Scott
$19.00