Mt. Washington is on the rise, you guys (literally). It's always been known as an idyllic hilltop neighborhood nestled in North East LA, but in the past couple of years it's blown up with some of the cutest brunch spots, hottest new bars and vintage + local gift shops for daysss.
That's why we've set our sights on some serious staycation digs: this tiny hilltop studio with a view, home to two newbie Airbnb hosts. Together we gave this minimalist space a refresh with tiny accents to make it feel like a home away from home.
If you're new to Airbnb and looking to transform your space, check out our wall art, home decor, and pillows & bedding.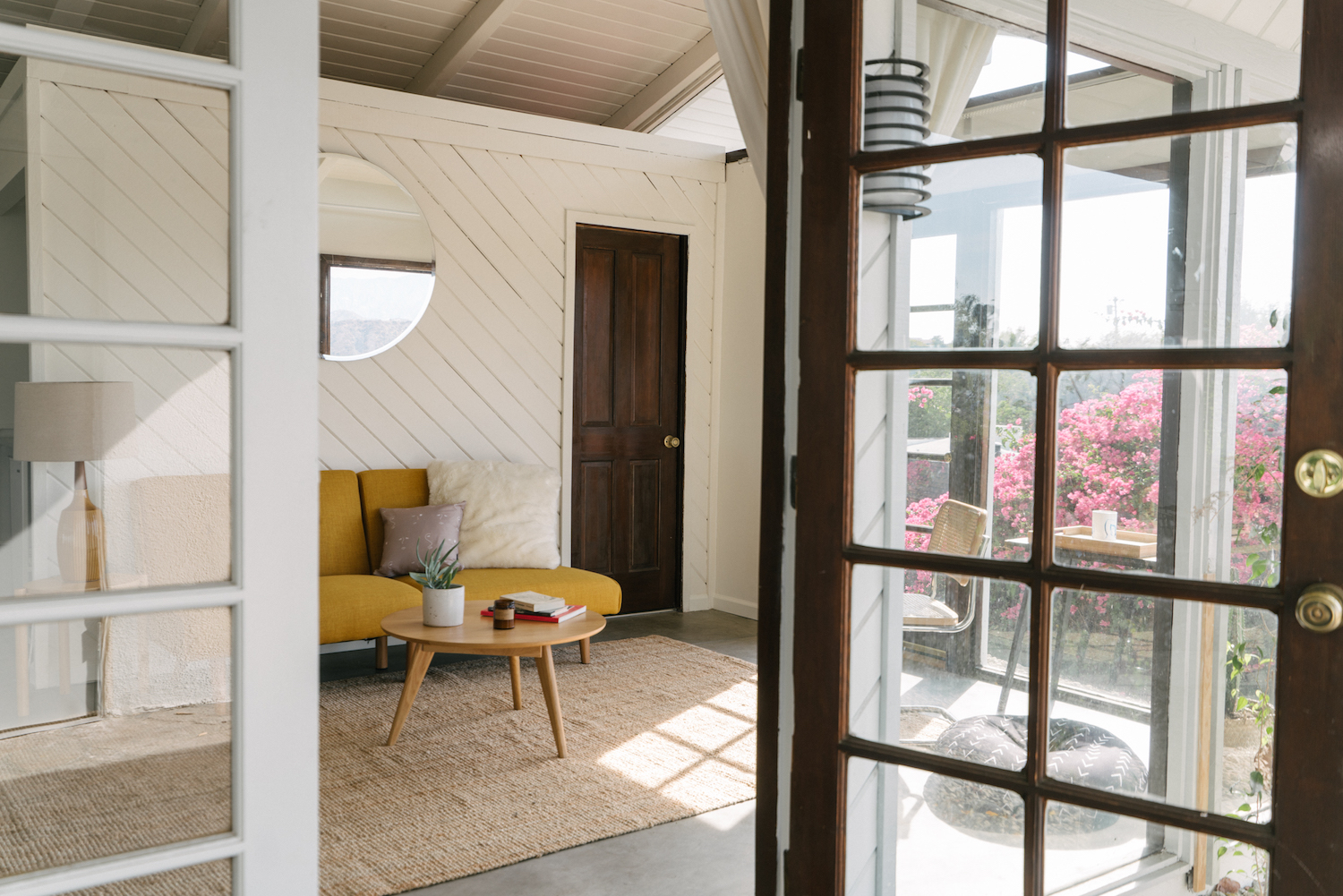 Keepin' It Simple
Transforming this blank space into a cozy Airbnb guest house was way more fun than I thought. We wanted to keep it clean and minimal because we didn't want to clutter the epic views and outdoor plant life so we stuck with the basics: comfy bed, fold out futon couch, and a little office space. We didn't have to do much since the floor-to-ceiling windows really did all the work for us.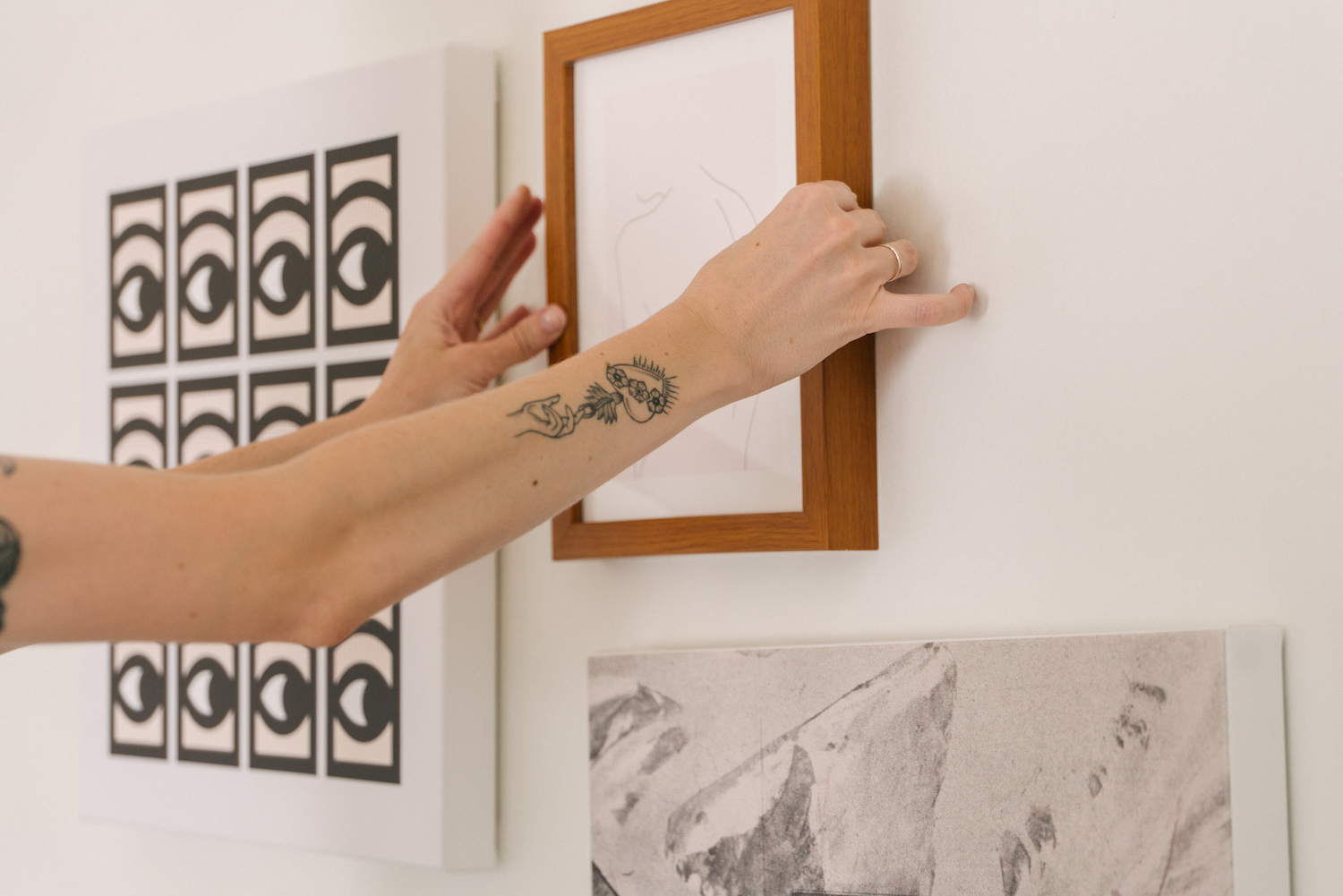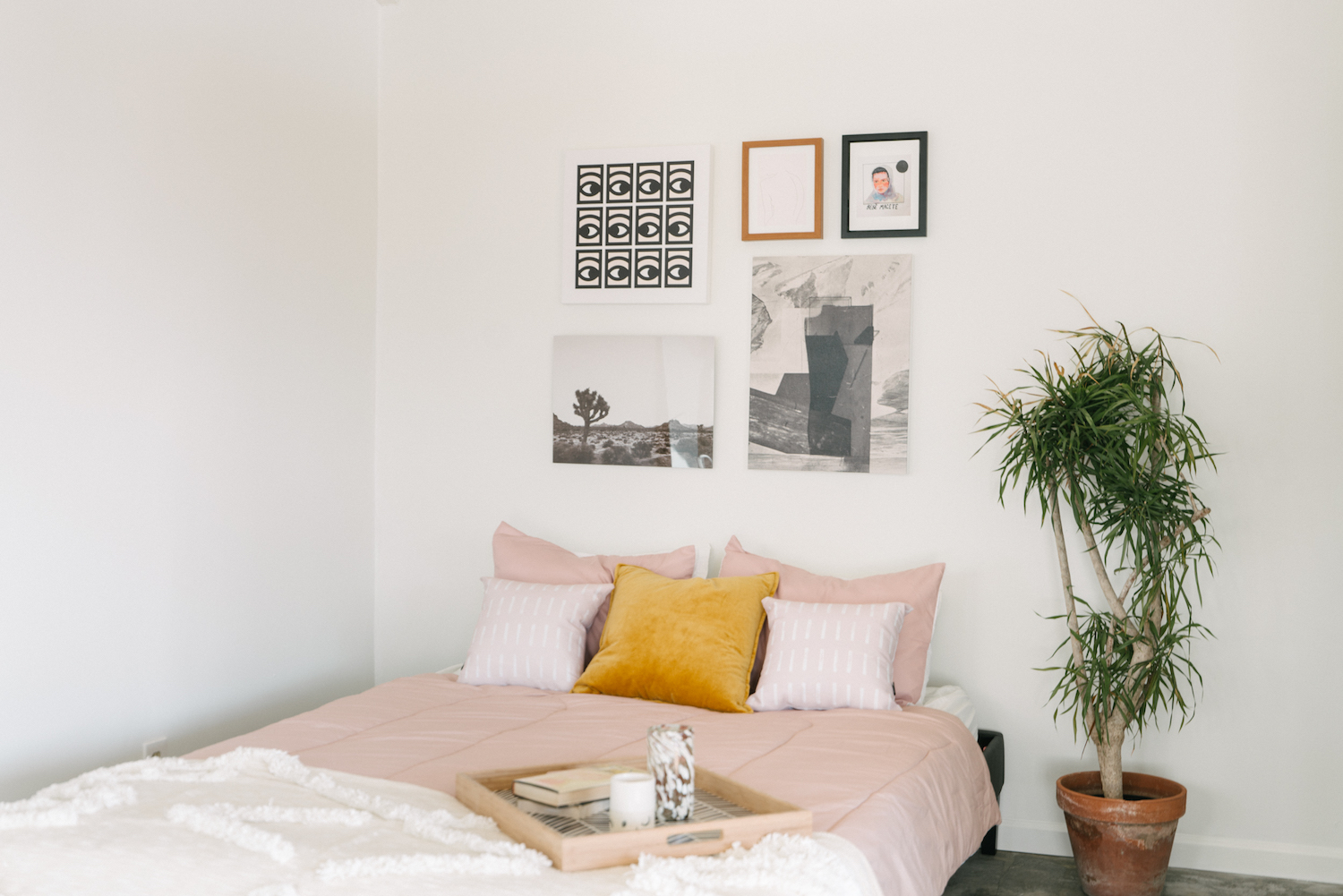 Statement Wall
The walls were super bare so we wanted to a mini gallery wall above the bed to act as an alternative for a headboard. We also considered using a wall tapestry or wall hanging but there were so many great pieces of art to choose from so we decided on a variety of them. We went with an eclectic mix of collage, mid century modern and photography. We laid everything out on the floor exactly how we wanted it first and mapped it out on the wall before we made any holes.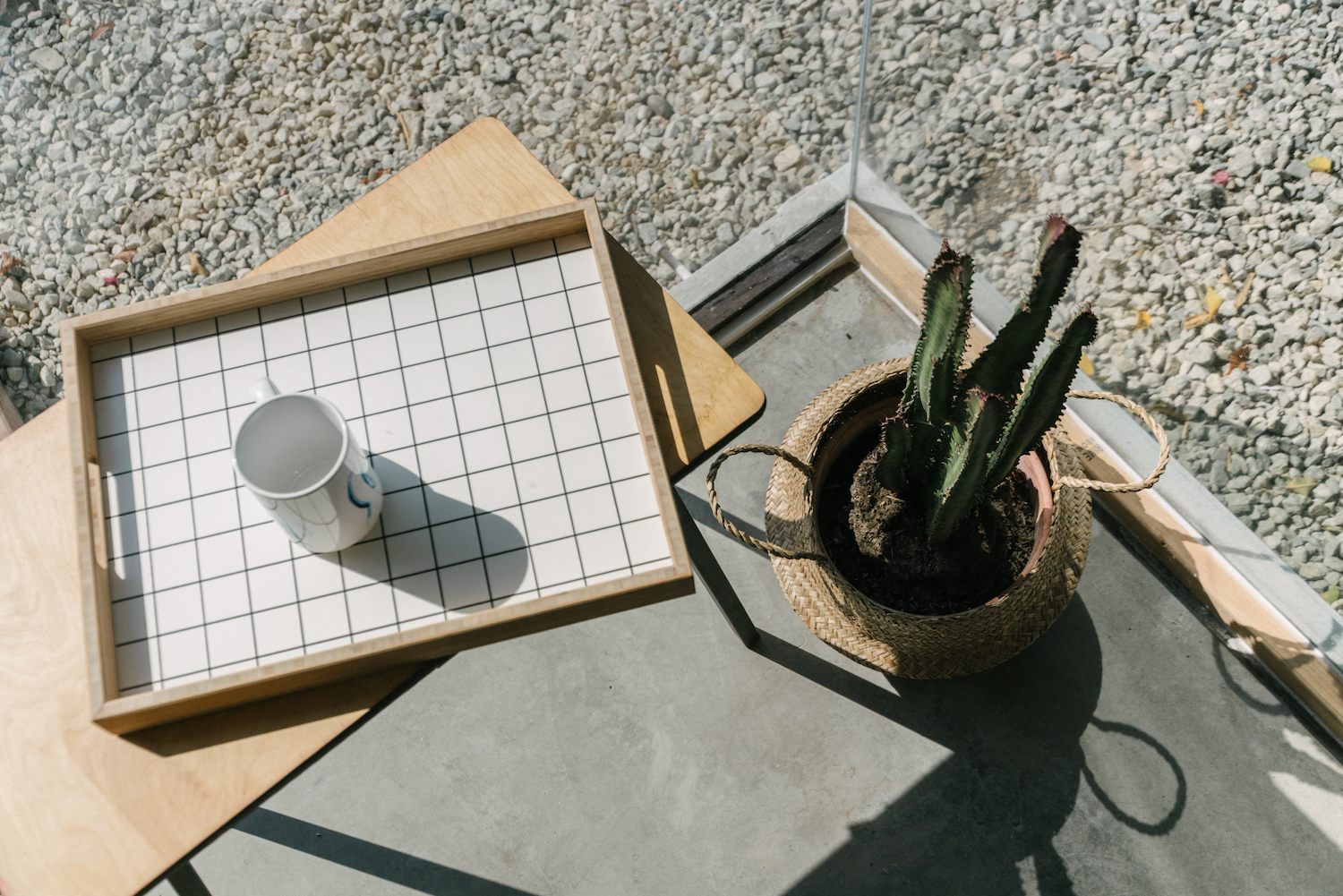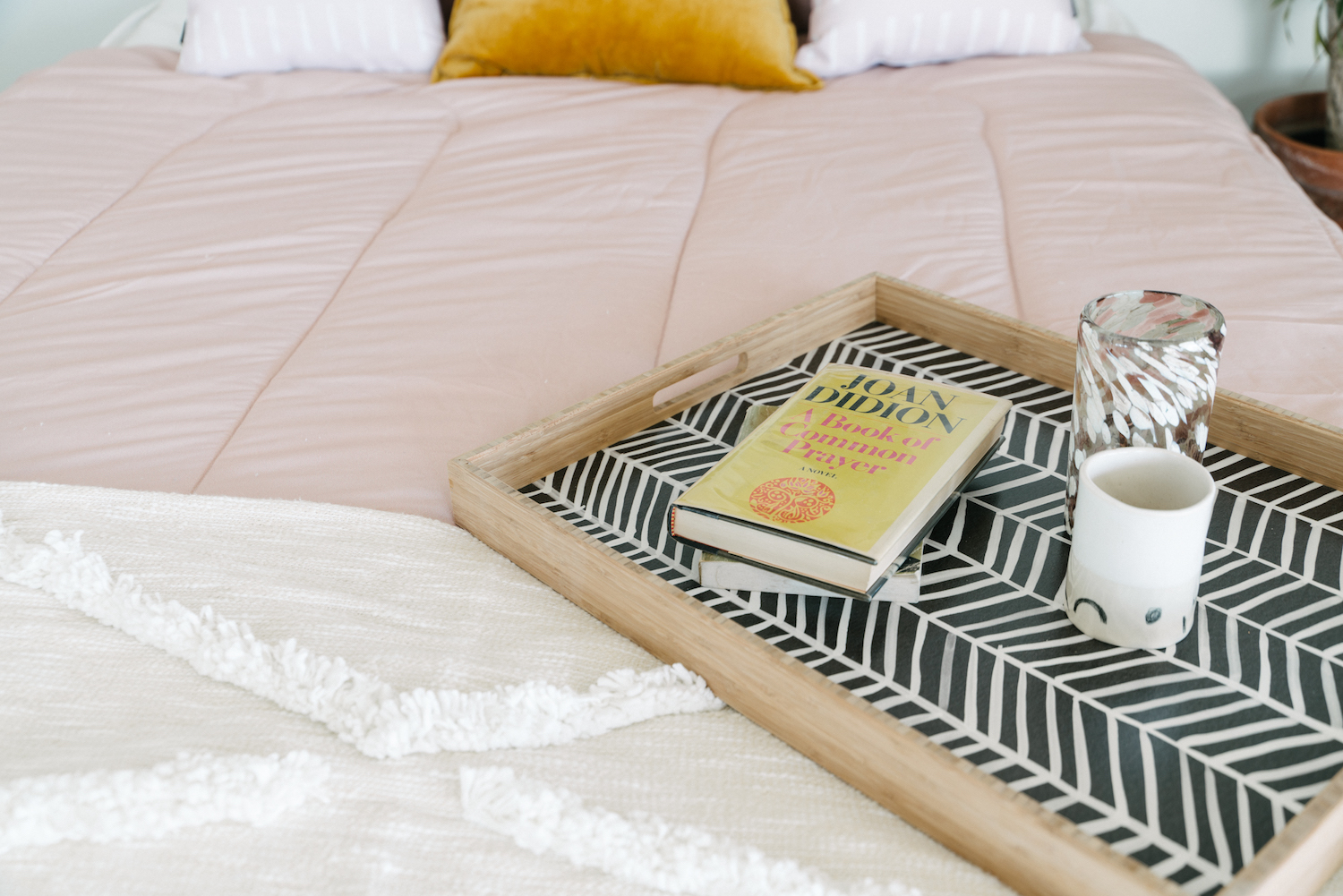 Tres Cool Trays
Have you seen Society6's new serving trays? They are amazing. Serving trays are so versatile that they can be a stand in home accessory for so many different things, like a jewelry organizer, candle holder, book display, whatever you want. We loved having a serving tray sitting on the corner of the bed, it felt very bed-and-breakfast to us. I just love the idea of waking up to a cup of coffee and my favorite book set on a tray for me.
Kitchenette Corner
You can't get any more minimalist than a kitchenette, and for someone who doesn't cook, it's great! We installed a little ikea kitchenette with a sink and and a mini fridge and included an essential element: a coffee maker. What more do you need? Oh,  a lot more because you're an adult person? Ok fair. But the best part about Airbnb'ing in Mt. Washington is all of the incredible restaurants close by, who wants to cook on vacation?!
I absolutely love Society6's new cutting boards because they're like a work of art. Cutting boards are always the same but this one really goes with my whole black and white vibe.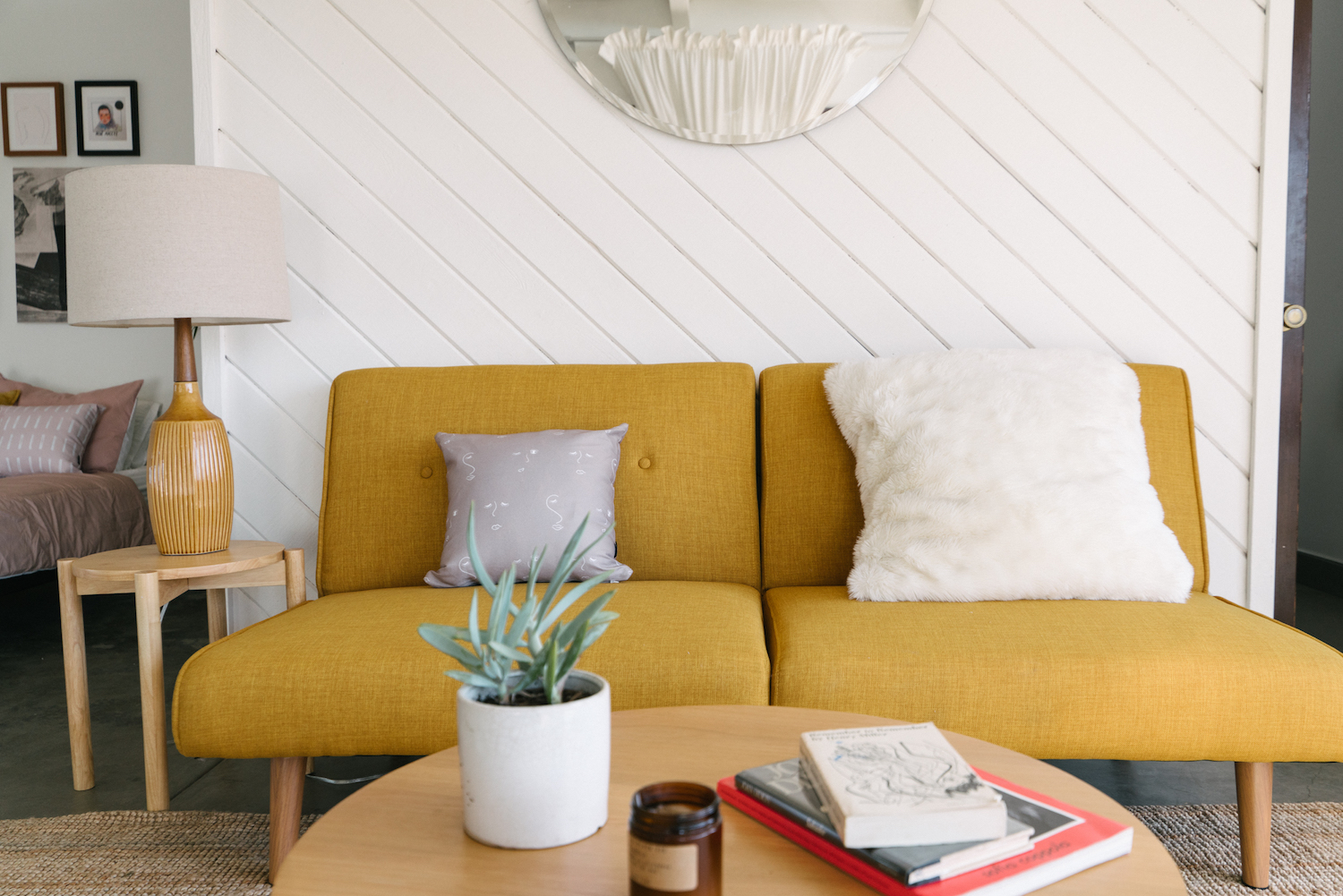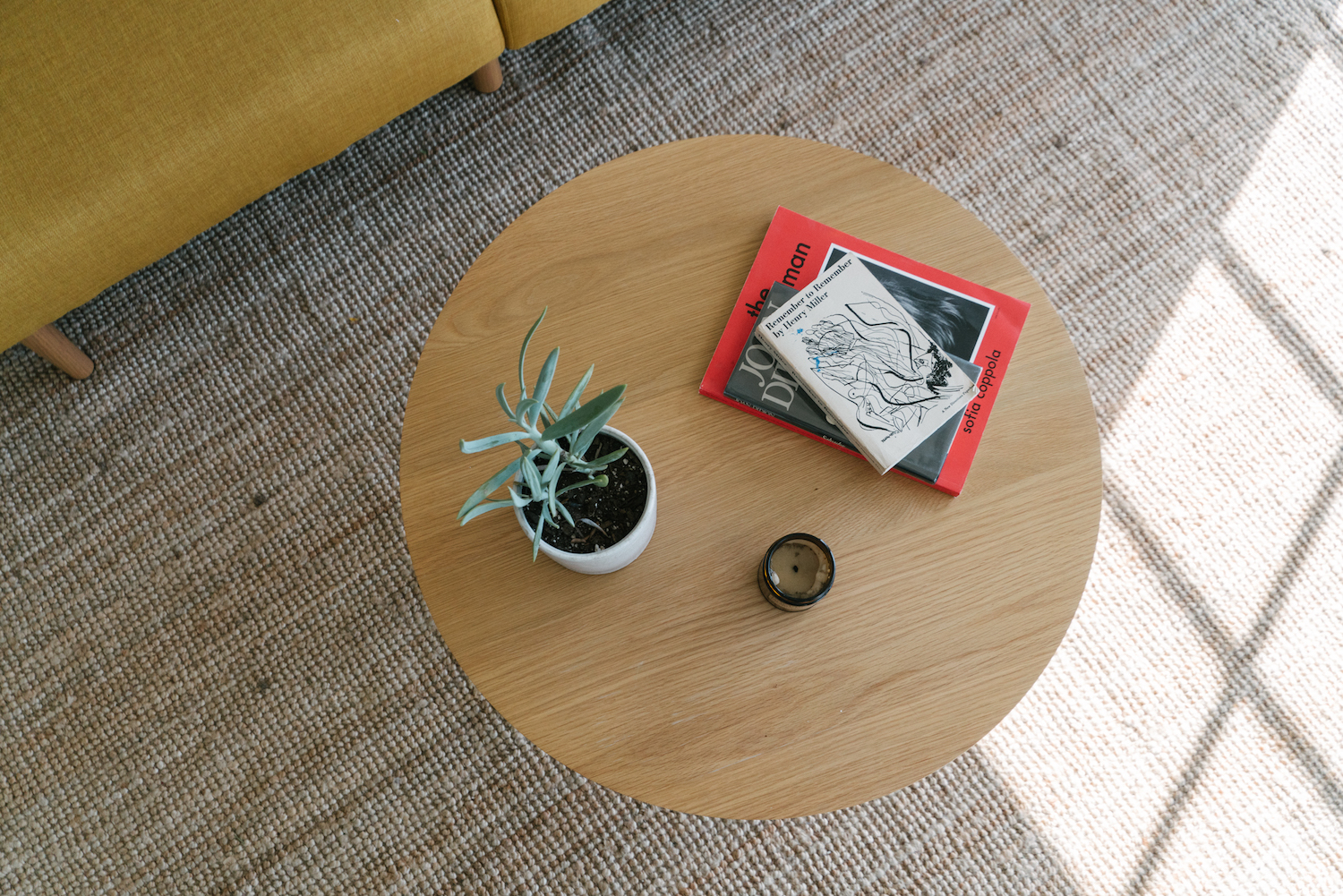 Living Room R&R
I went with neutral tones for the living room, mustard yellow, mauve, oatmeal. I love a more natural look. It was important for us to have a little fold out futon sofa to accommodate extra guests and we stockpiled a bunch of extra blankets  and floor pillows to make it extra cozy. We faced everything towards the floor-to-ceiling windows so that you could chill out and enjoy the view.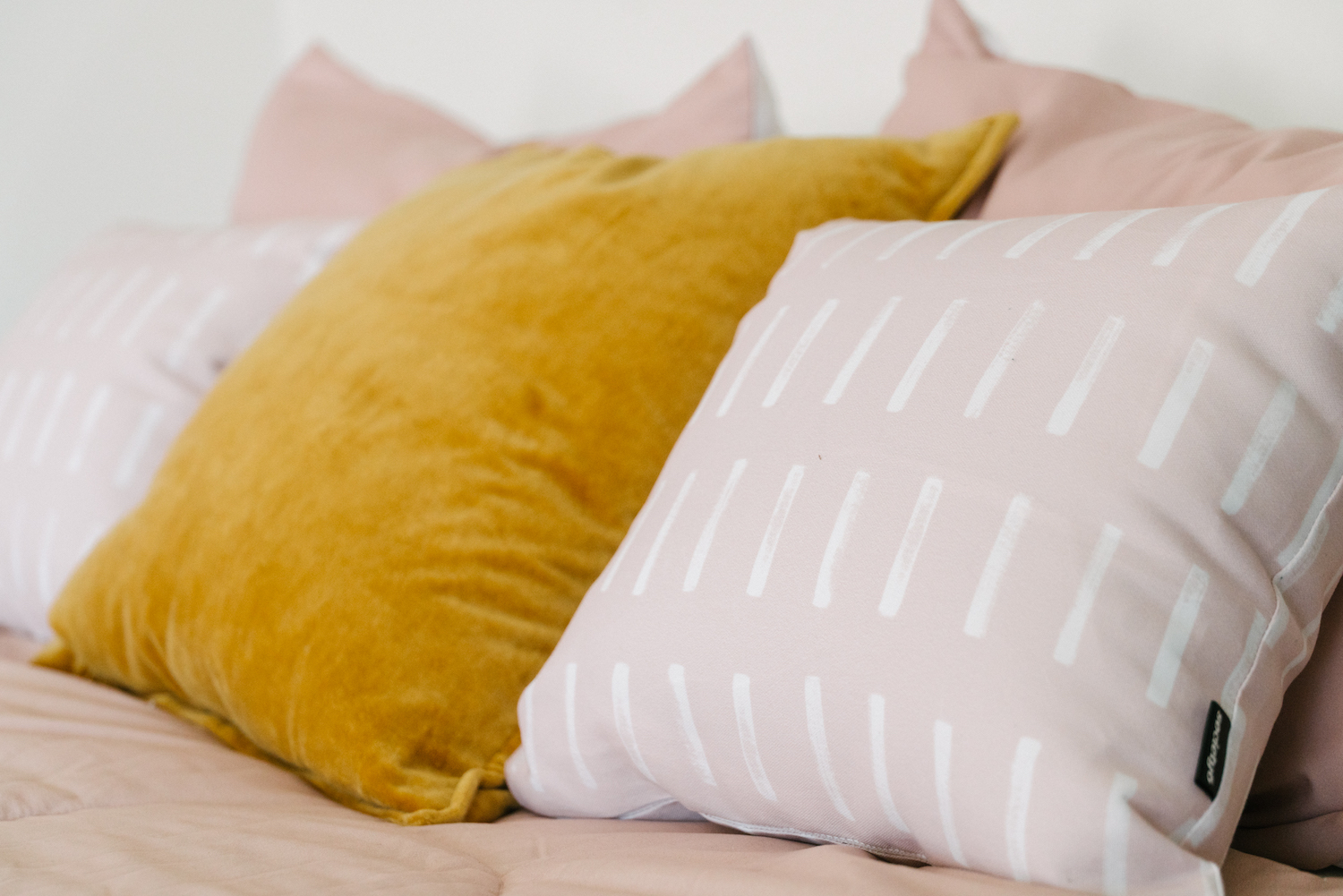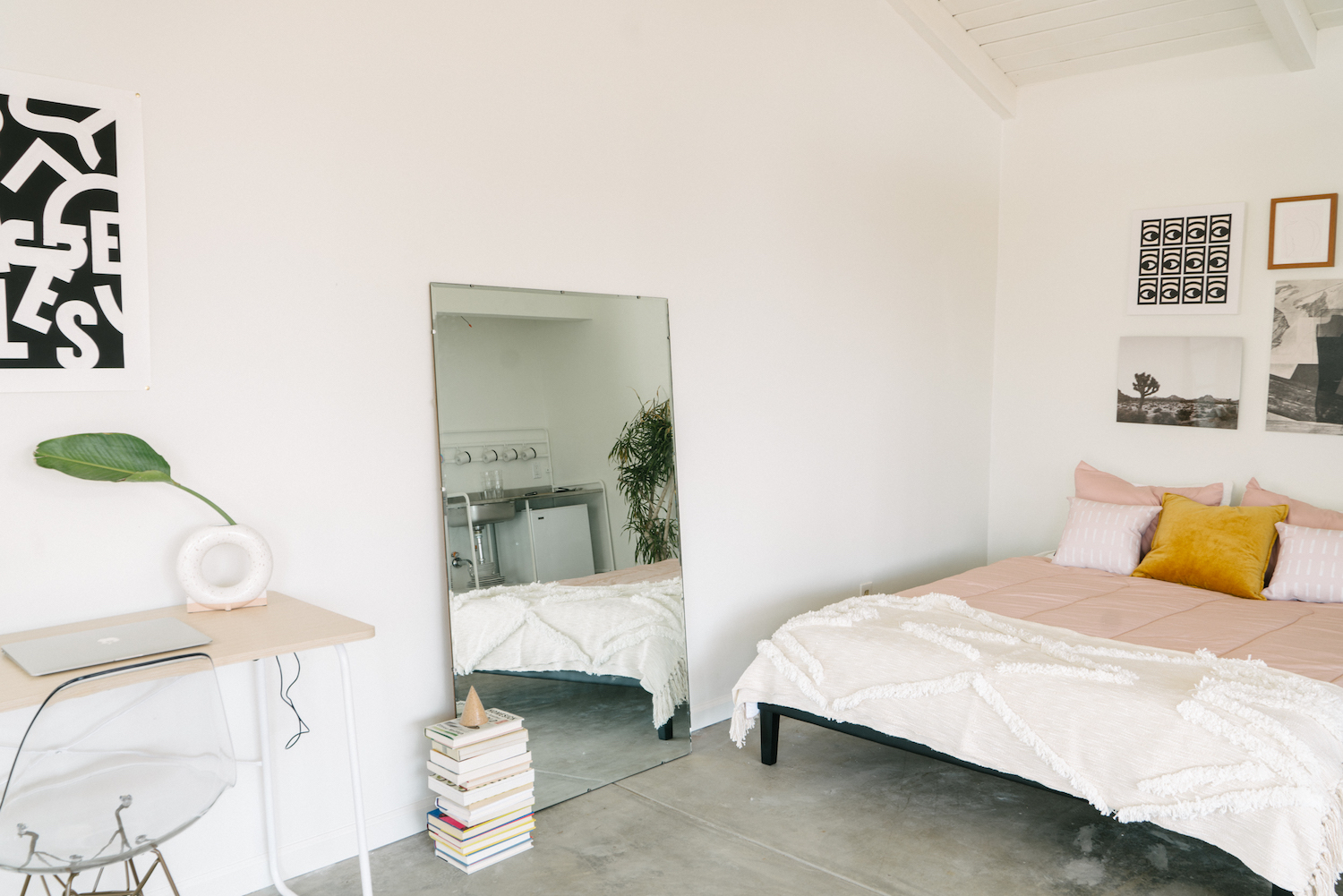 Bedroom Accents
I could spend me whole life from my bedroom so it's really gotta be a cozy vibe for our guests. I love piling on pillows and layering bedding so that you're good to go no matter the temperature. I also filled the space with some of my favorite books and then added a floor length mirror to complete the room.
Little things really do make a big difference. You don't have to spend a fortune to make a space come together, you really just need a few accents and personal touches to make your space feel like home. We're so excited to have our guests enjoy our space, the view and explore everything that our buzzing little neighborhood has to offer.
No Eye Contact Canvas Print
JOSHUA TREE Metal Print
by Adventure Awaits
$111.99
Ladies II Throw Pillow
by Natalie Catalina Print Shop
$29.99
Botanical Cutting Board
by The Colour Study
$25.00
Herringbone Serving Tray
by Cat Coquillette
$49.00
Blue Coffee Mug
by Alexandra Bowman
$18.99
Dash Blush Throw Pillow
by almostmakesperfect
$29.99