It's no news that living with roommates is a balancing act. Even tricker? Decorating a space with them. When you bring together different tastes, different objects and different egos you're bound to run up against some friendly friction. That is unless you're Melina Bishop and Claire Miller. These Portland-based babes have mastered the art of truly living together. Read on to find out more about how these friends support each other in and beyond their four walls.
First off, can you each tell us a bit about yourselves? What are you up to these days?
Melina: I am an artist and conceptual designer with a background in fiber art, originally from Louisville, Kentucky. After an extremely brief stint in Boston, I moved to Portland about five years ago to finish my BFA at the Oregon College of Art and Craft. By the time I graduated in 2015 this city was my home and even though I did some travel, I reminded rooted in Portland. Now I maintain my fine-art studio practice, work as a production assistant for the independent clothing brand Open Air Museum and work in Admissions for my alma mater.
Claire: Hello! Growing up, Portland was a second home to me, and about 2 years ago I made the move here from Southern California. I've spent the last several post-college years kind of dilly-dallying in various jobs, everything from being a law firm secretary, to doing wardrobe for TV production, to working for a women's e-commerce retailer. Last year after some deep it's-time-to-get-my-ish-together-self-reflection, I decided to go back to school for nursing (which explains the seemingly random hugging organs mug in the photos. Yay bodies! Yay science!) So lately when I'm not in class or working, I'm studying, or cuddling with my dog/child, Rocky.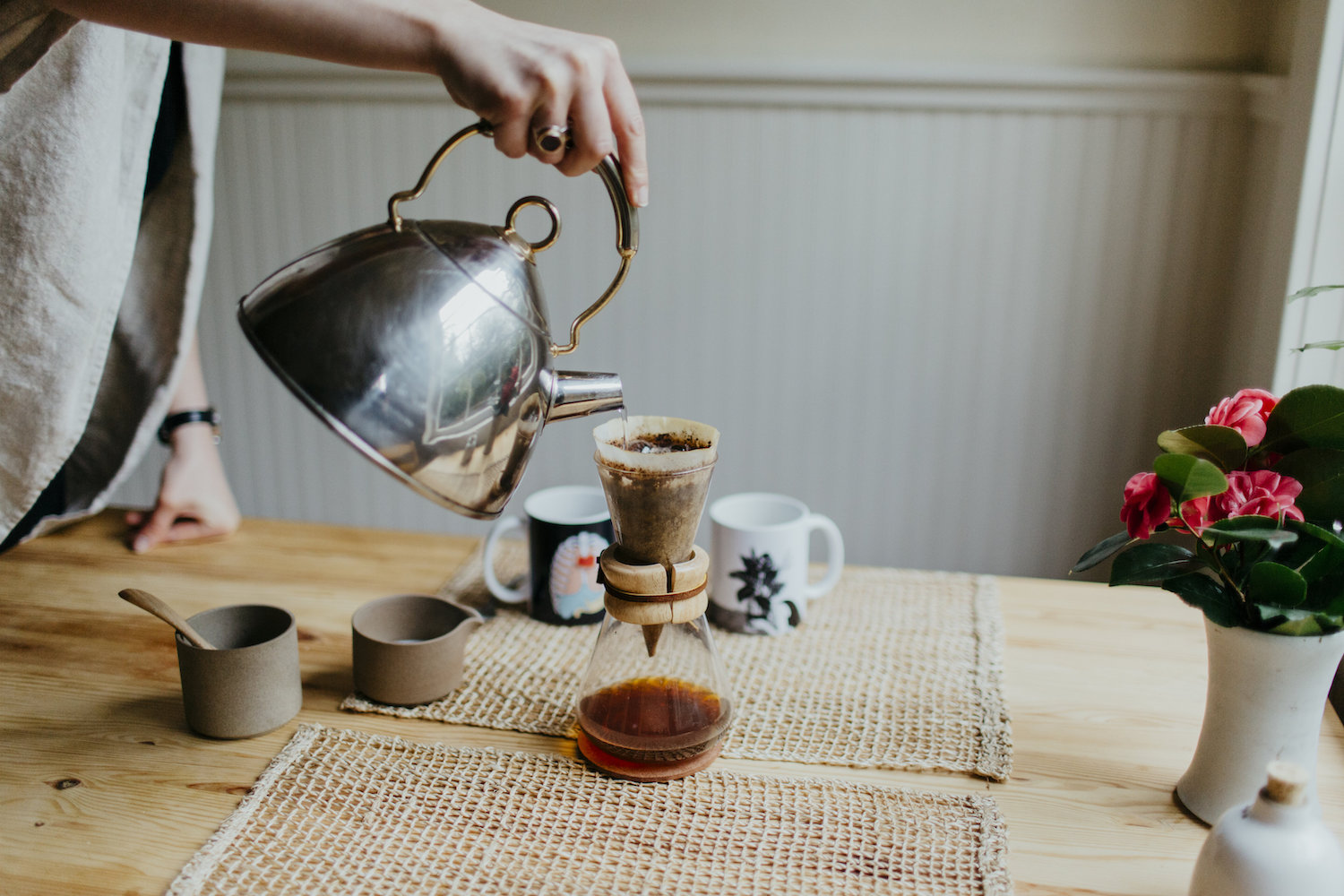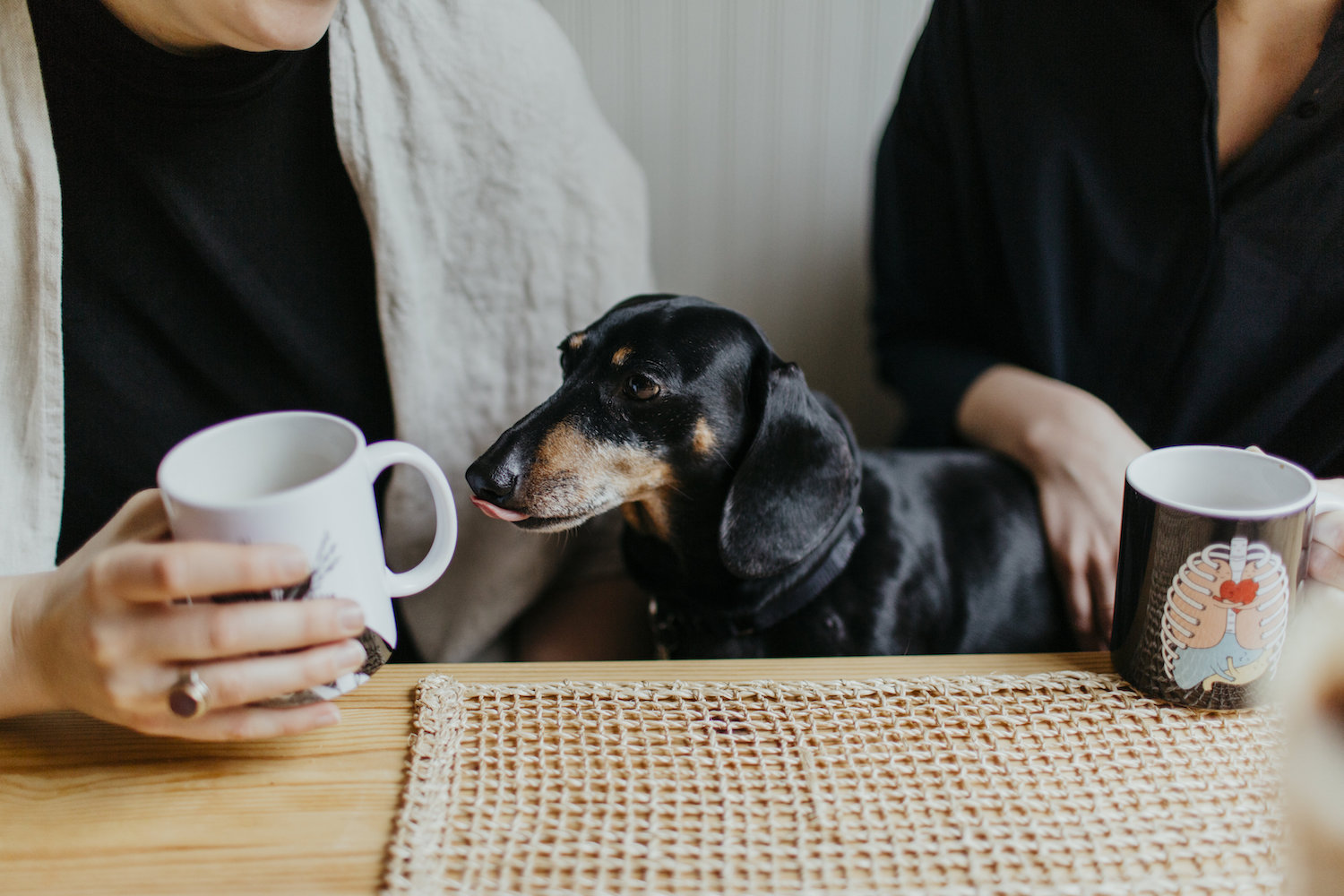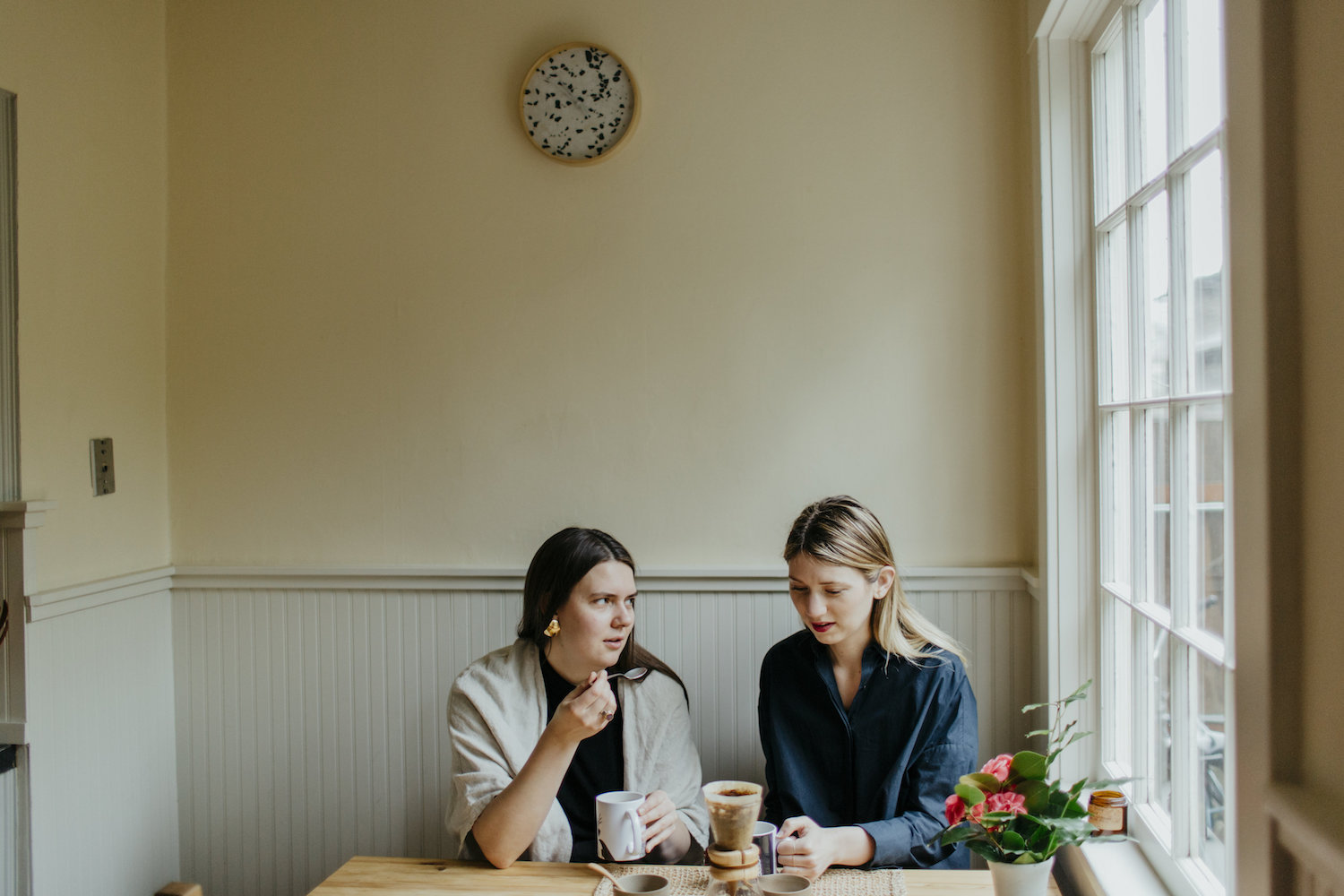 How did you become roommates?
M: Claire and I had met by chance through mutual friends at an art show opening and then again at Schoolhouse Electric (where I was working at the time). She had expressed interest in the house when she had first come over for a girls night and I knew she was looking for a new place. So when the time came she was the first person I went to.
C: My lease happened to be up, so when she approached me about it I was immediately like, YES where do I sign. We had been friends previous to this for almost a year, but the rest of the new housemates were strangers to us.
Can you each give us a list of 3 things that are essential for being a good roommate?
M: Communication, consideration, cleanliness.
C: First, Cleanliness. You don't have to be OCD clean, but just general cleanliness and picking up after yourself. Then, Taking care of rent and bills and other stuff that sucks all our money, on time. OK, sometimes bills can wait a little, but rent is crucial. And finally, people should be cool with hanging out in the common spaces with the other roomies, but also know that it's very okay for everyone to hermit up in their own rooms. We all need our space to unwind sometimes!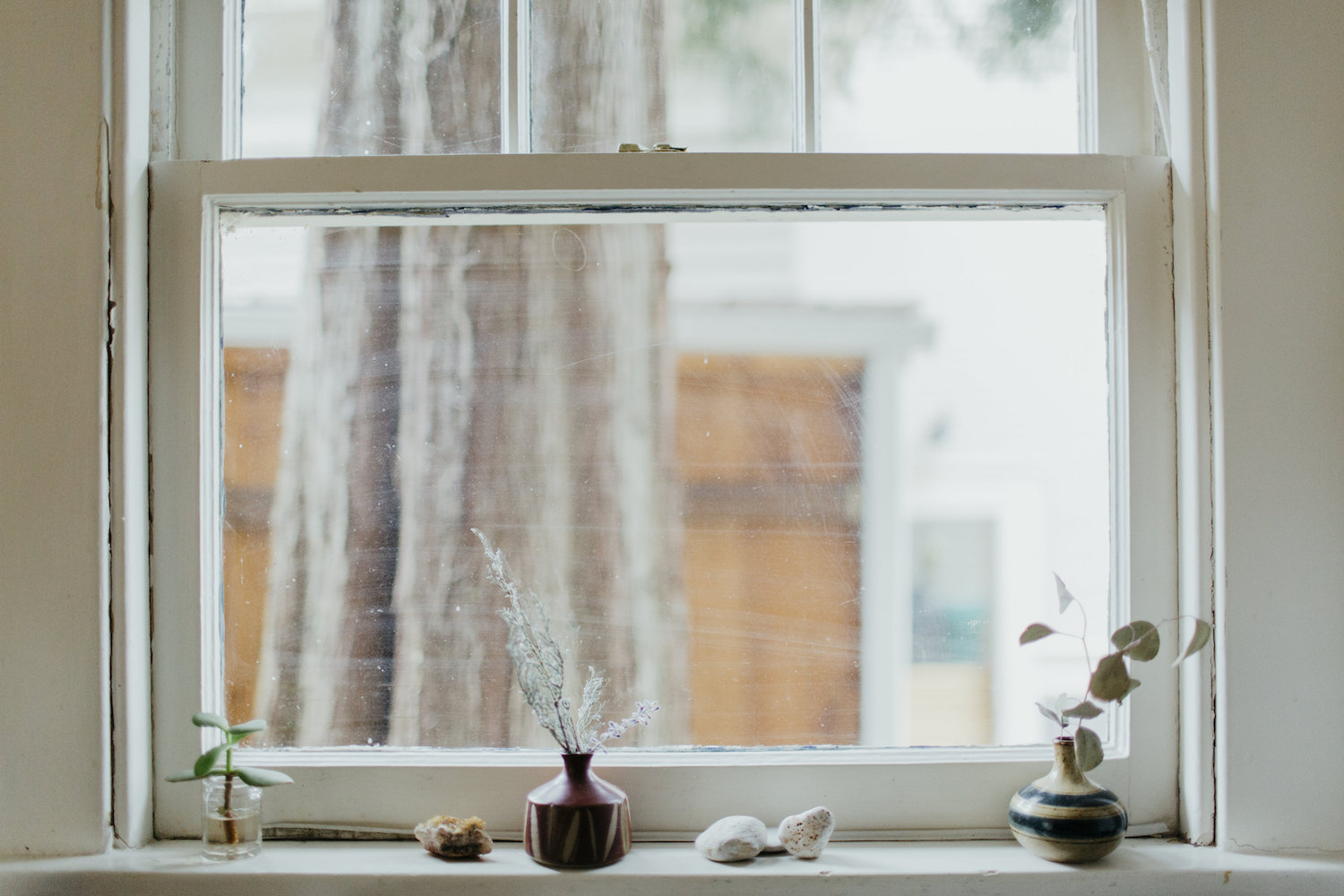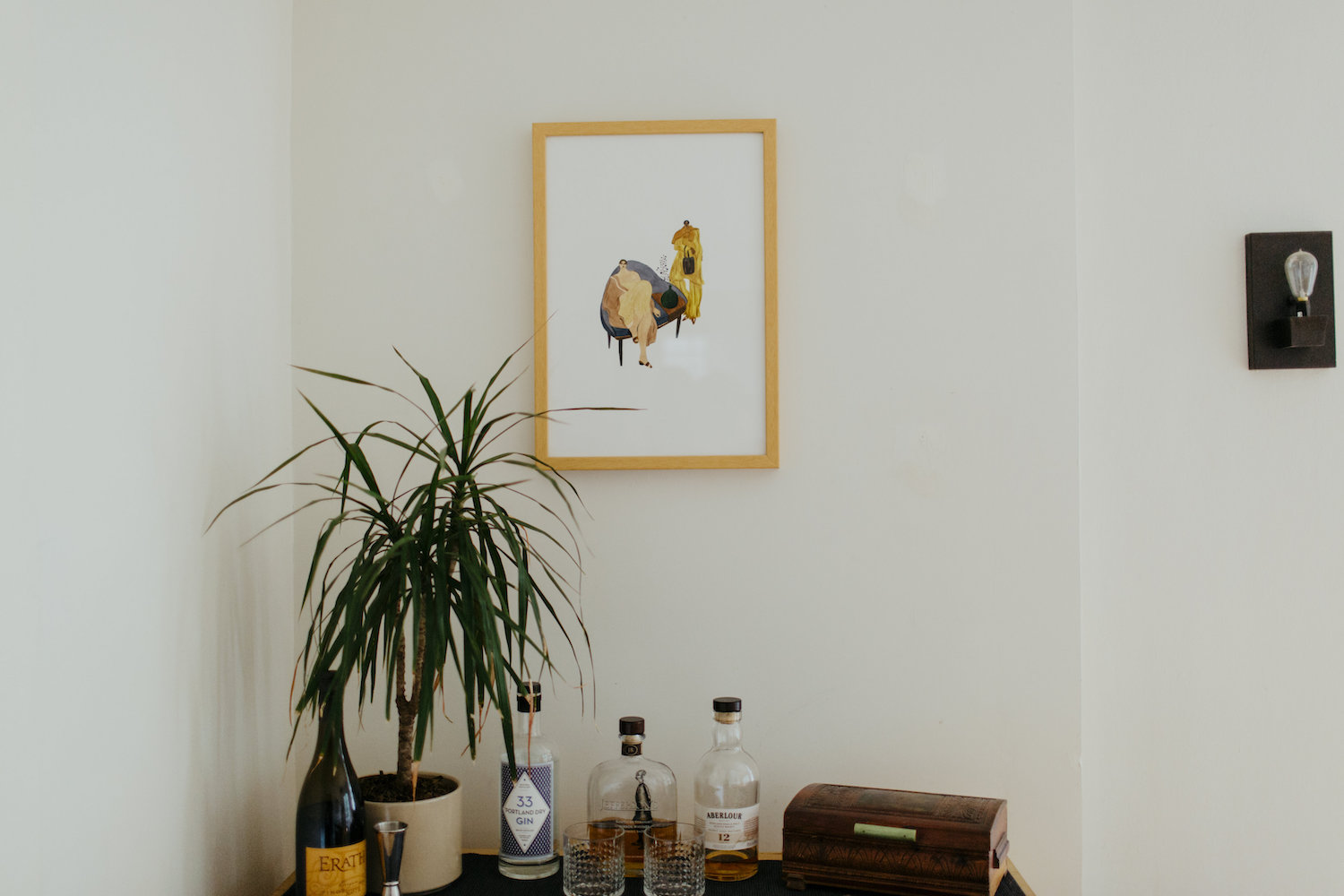 Why are aesthetics and design important to you?
M: As an artist I am extremely visually sensitive. I think that our physical spaces reflect and affect our mental space so it's hard for me to feel stable and balanced in a space that doesn't feel visually congruent. I have profound respect for utilitarian objects and domestic spaces therefore I try to surround myself with things that have soul, character and story.
C: I've tried to answer this in so many ways, often babbling on for too long, but what I think it comes down to is that I'm a visual person, and so a well thought-out space just makes sense. It's like personal style and clothing choices; your home design says a lot about you. And when things around my room or the house get a little too out of place or messy, it reflects in my mood. Cluttered/messy home = cluttered/messy mind. No thank you!
How did you approach decorating your space? Did it happen organically or did you have some kind of "formal" meeting?
M: Decorating the space was definitely a very informal process, in fact it was a little bit of a spread out and chaotic process. There was a transitional period that the house went through as my last roommates left and the new ones slowly moved in. There were things I knew that needed to be taken care of, like a new table and light fixture for the dining room (I would send Claire Craigslist ads in the middle of the night, getting her input on tables) so I made those sorts of design decisions first. Right after Claire finally moved in I left for a two month artist residency in Iceland, so she took the reigns on finishing the spaces (with some help from Christian, her boyfriend who also lives with us).
C: There really wasn't any formal planning or anything of that nature. It was more like, let's work with what we have and then fill in the blanks with whatever we end up needing. For example, we needed a dining room table and Melina found this beautiful one on Craigslist for a steal. It's easily one of my favorite things in the home. Also, we're the only ones in the group that super care about the overall vibe of the house, so we had basically full freedom to do what we wanted with it. Luckily Melina and I generally have similar taste so it wasn't hard to mesh.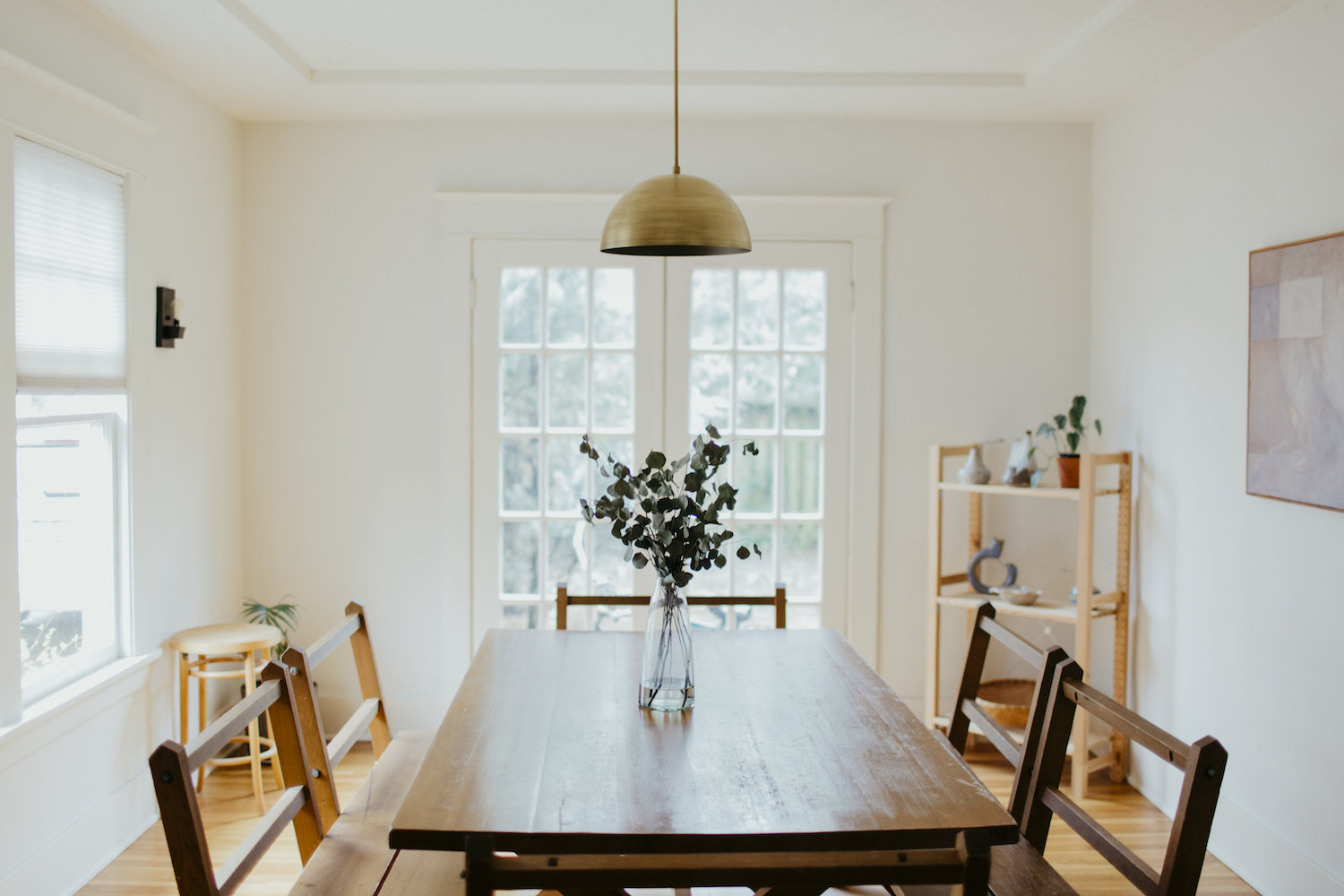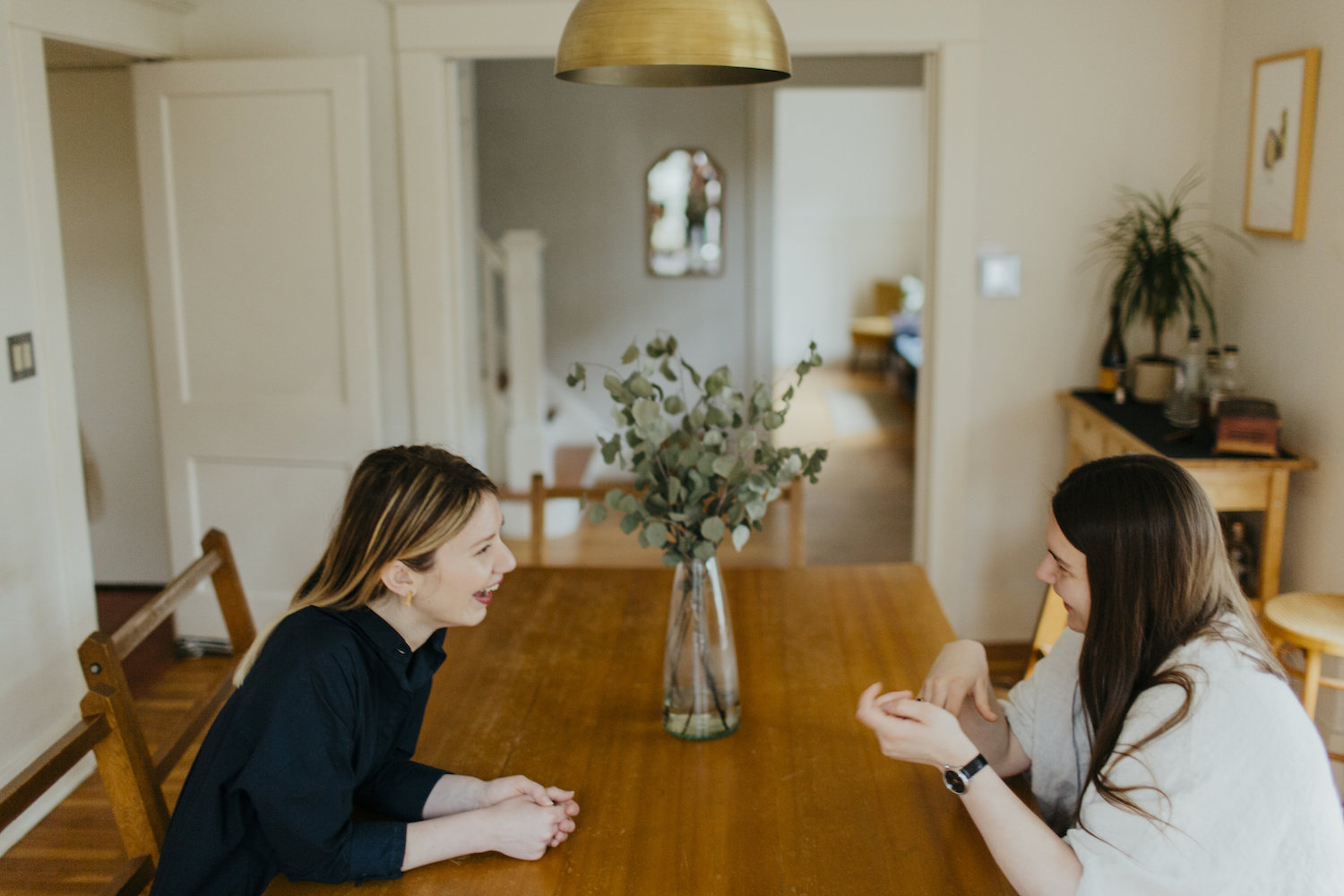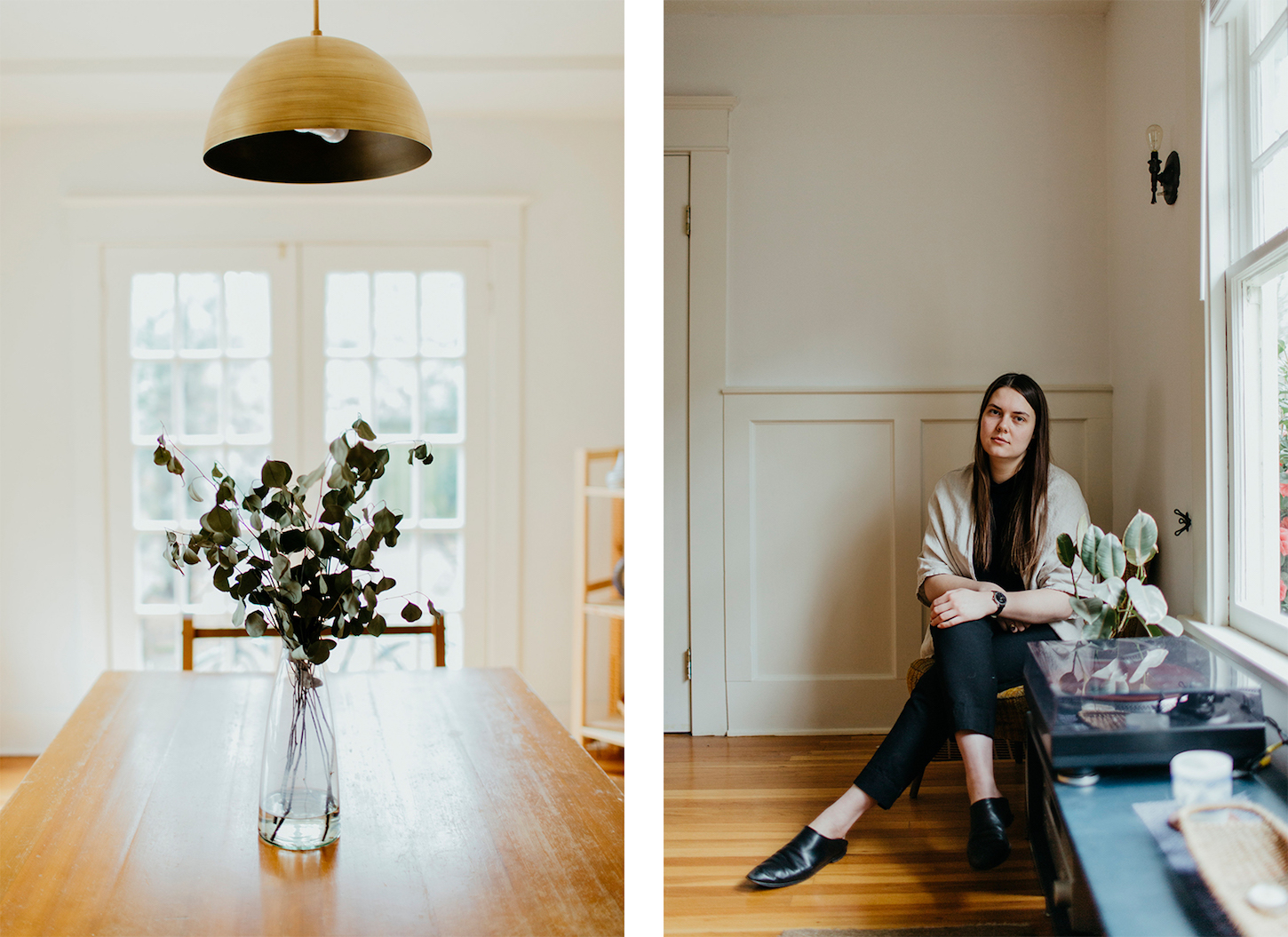 In one sentence, can you each describe each other's aesthetic? Then (also in one sentence) describe your own.
M: I would describe Claire's style as a contemporary take on mid-century modern with a distinctly soft and personal character. I would describe my own style as aesthetically-oriented utilitarian minimalism.
C: Melina's aesthetic is light and bright, always intentional, clean, and very telling of her life as an artist. When I think of my personal aesthetic, I think neutrals, warmth and earthiness, comfort and lived-in.
Melina, what's one thing about Claire's style that you're always envious of? And vice versa?
M: Claire has this incredible knack for finding amazing pieces at thrift shops. She can really find the diamond in the rough, the needle in the haystack. Beautiful ceramic work, a gorgeous painting, an unusual rug, chances are Claire plucked it from obscurity at some Goodwill and gave it new life. She has an eye for these things and knows how they'll look in the right context and in relationship to one another.
C: Easy. She always has the best little trinkets and objects and then places these trinkets and objects so perfectly. I'm very serious when I say she could go outside, pick up a rock, bring it inside, put it somewhere, and it will just look right. Her room literally looks shop-able. She has a real knack for finding a purpose for something that many would see as useless.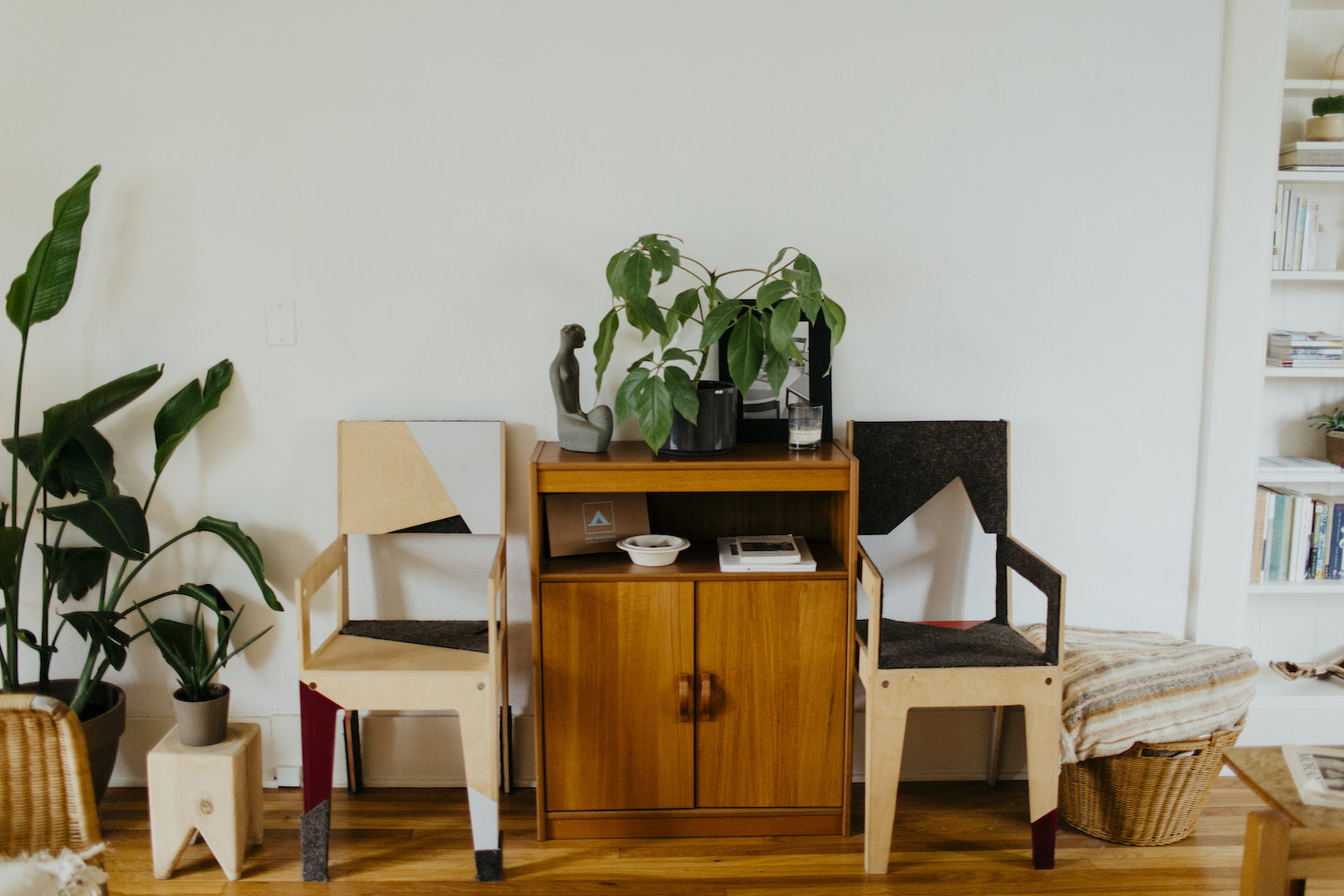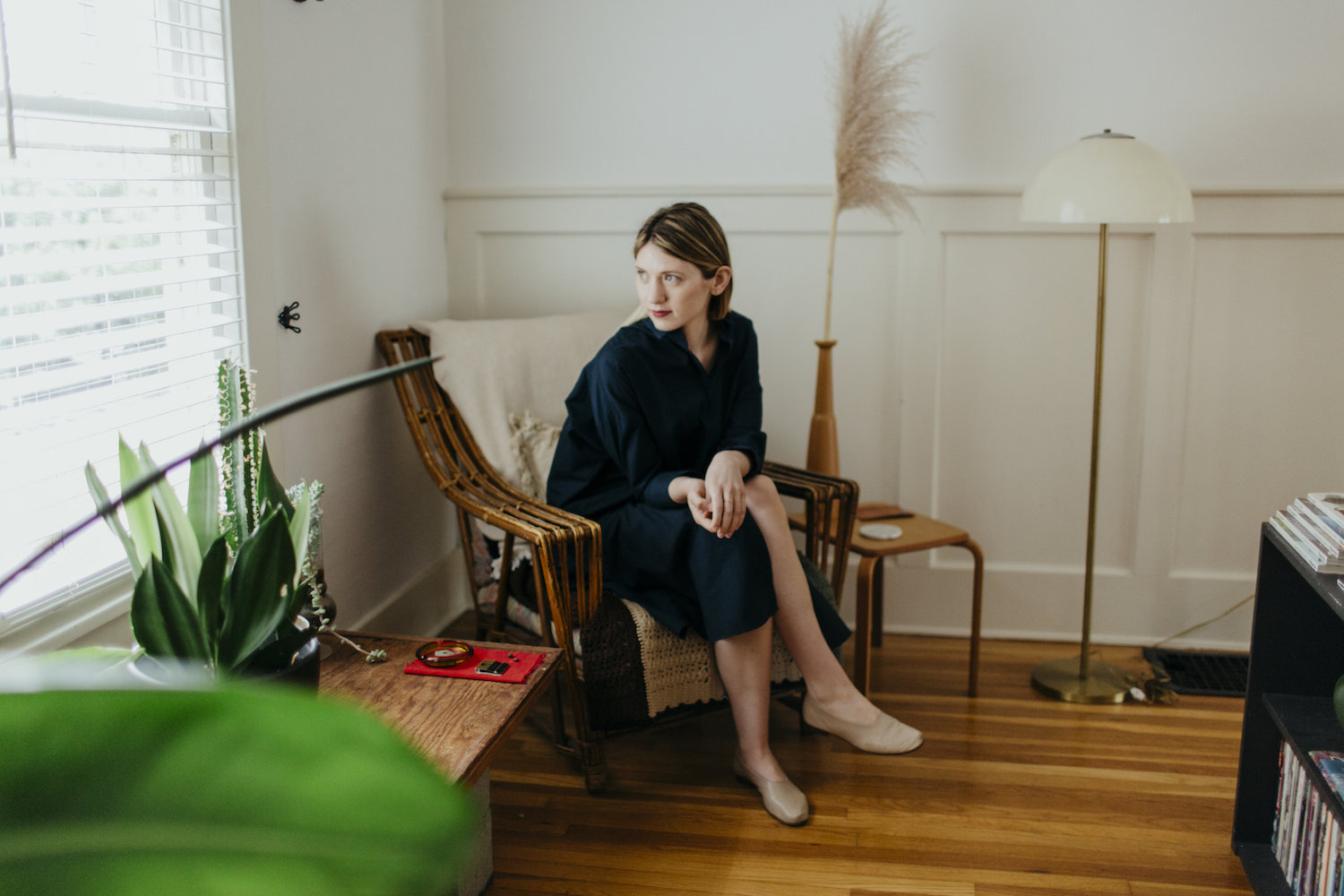 What would you tell people who live together who have very different personal styles? How can they compromise to create a space that looks cohesive?
M: The reality of living with someone else (or multiple other people) is that you're not going to have all the control. I think it's important to respect each others perspective and taste but also be honest. Those situations call for a proper meeting and a game plan where compromises can be made openly. Then each room can be considered holistically and it's less about whose individual pieces are being used. And always keep in mind that although it's important to have the kind of visual consistency that makes you feel happy and comfortable, at the end of the day there are even more important considerations when it comes to roommates like: "Do they pay their rent on time?" "Do they leave dirty dishes in the sink?" "Will they sing Alanis Morissette and Alicia Keys with you while cleaning up after dinner?" (With Claire it's a solid: Yes, No, YES.)
C: Oof. I guess it does depend on what kind of personal styles we're talking, but definitely take the pieces that each has that best vibe together. Maybe someone has an awesome table that pairs well with someone else's chairs. Or each person chooses a handful of personal pieces that are non-negotiable to have in the home and the rest is a collaboration. It's hard, because a living space is such a personal thing and we all want it to reflect our own taste, but that's one of the compromises to make when living with other people. Take the bits and pieces from each and then if there are things that are missing, go out hunting for things together that you agree on. Go to flea markets and thrift stores, or search Craigslist together.
Finally, tell us the one thing each of you can't live without in your room:
M: One thing I couldn't live without in my room is a pile of about 30 bricks that I painted white as part of my undergraduate thesis project. One pile, topped with a round mirror, makes my bedside table. Four stacks of them, with a piece of granite on top holds my computer, flowers and books. I almost got rid of them after moving all of them twice (because they're a heavy pain in the butt) but I'm always grateful that I didn't because the function so well as a versatile and modular way of building making "furniture" that leaves you with the freedom to change or reimagine things easily.
C: A good light fixture. This room is the first time I've been able to replace the default light fixture for one of my own liking and whoa it makes a difference in the space. I can't say that answer and not give some credit to Melina though, because she is a light wizard and opened my eyes to the world of lighting.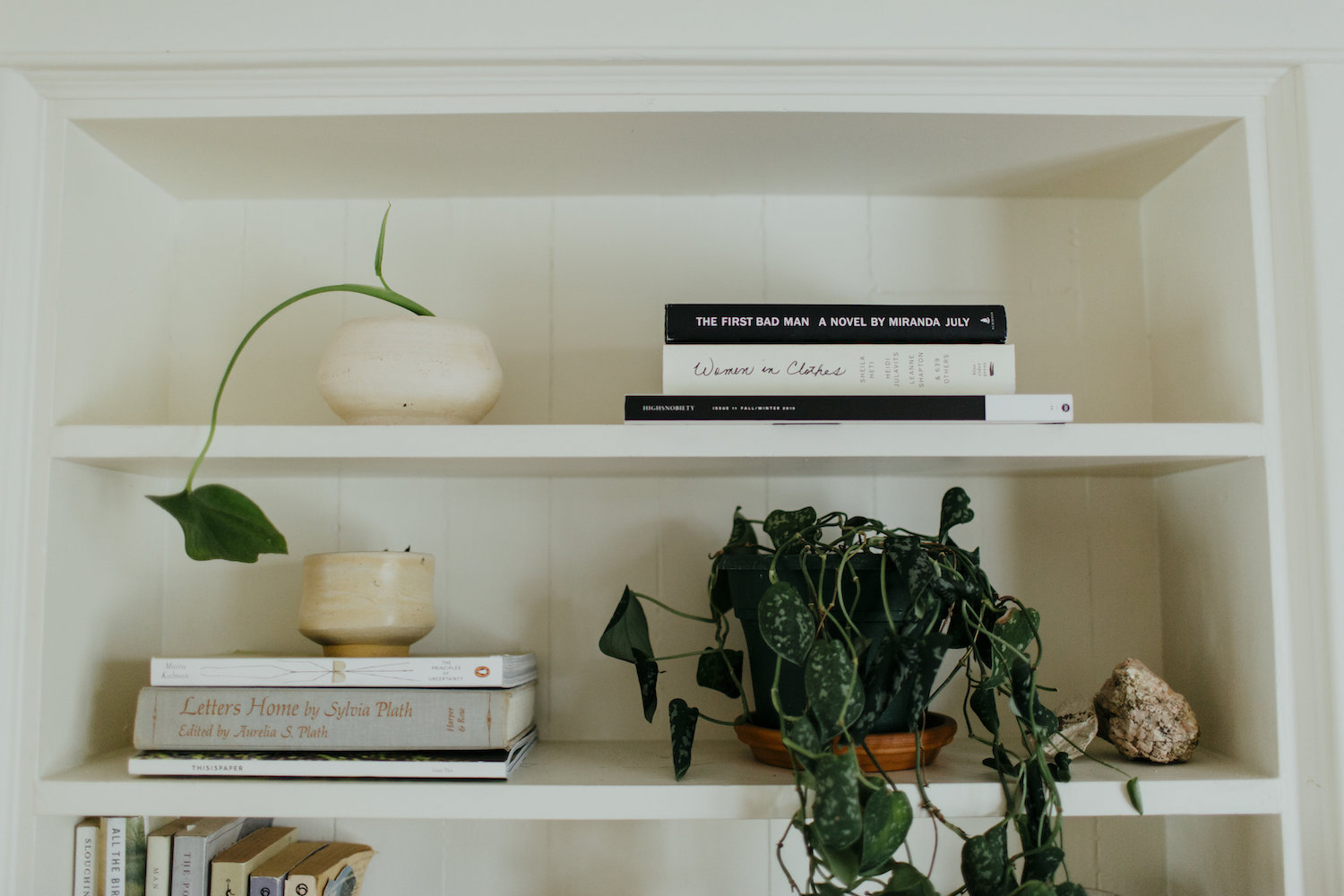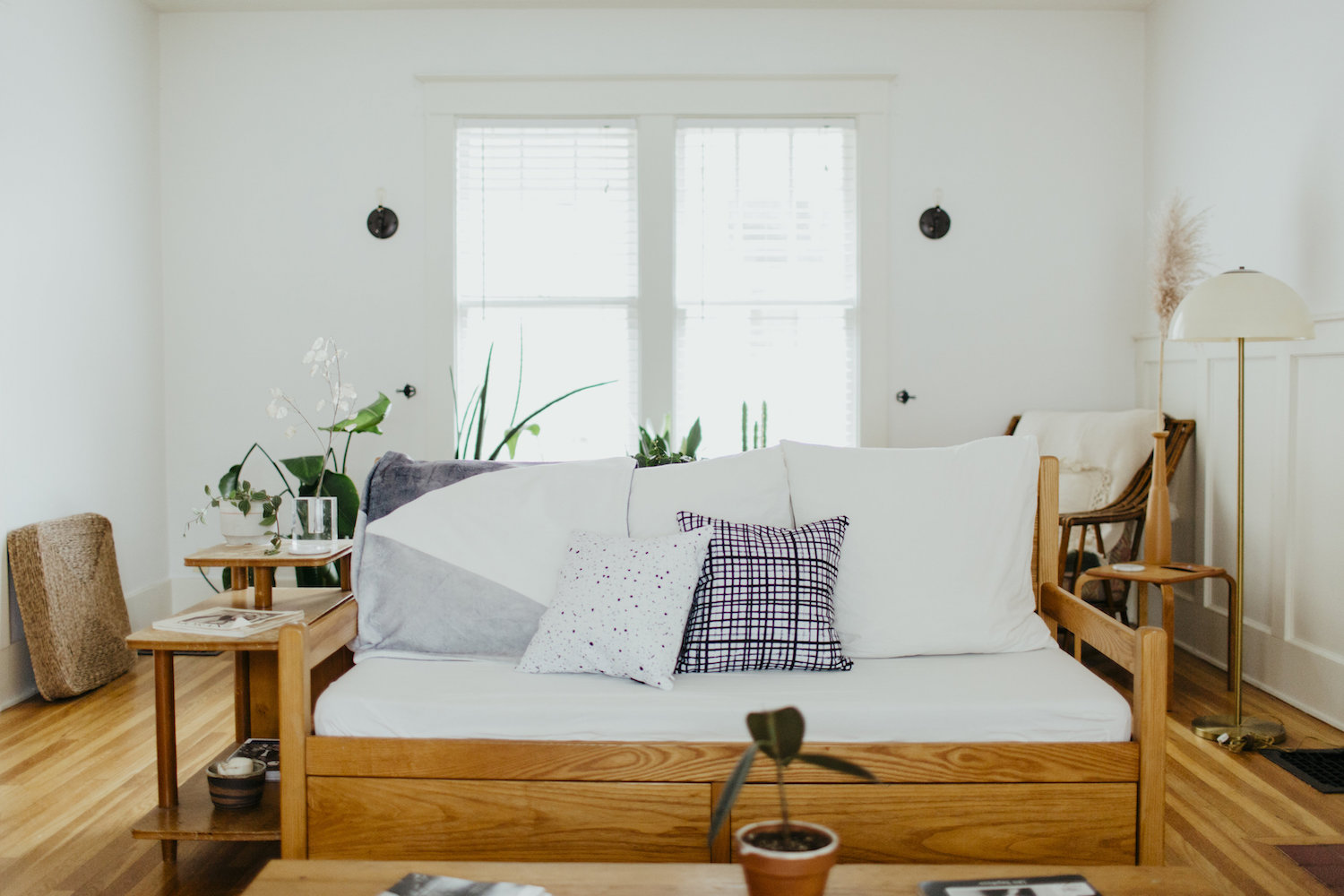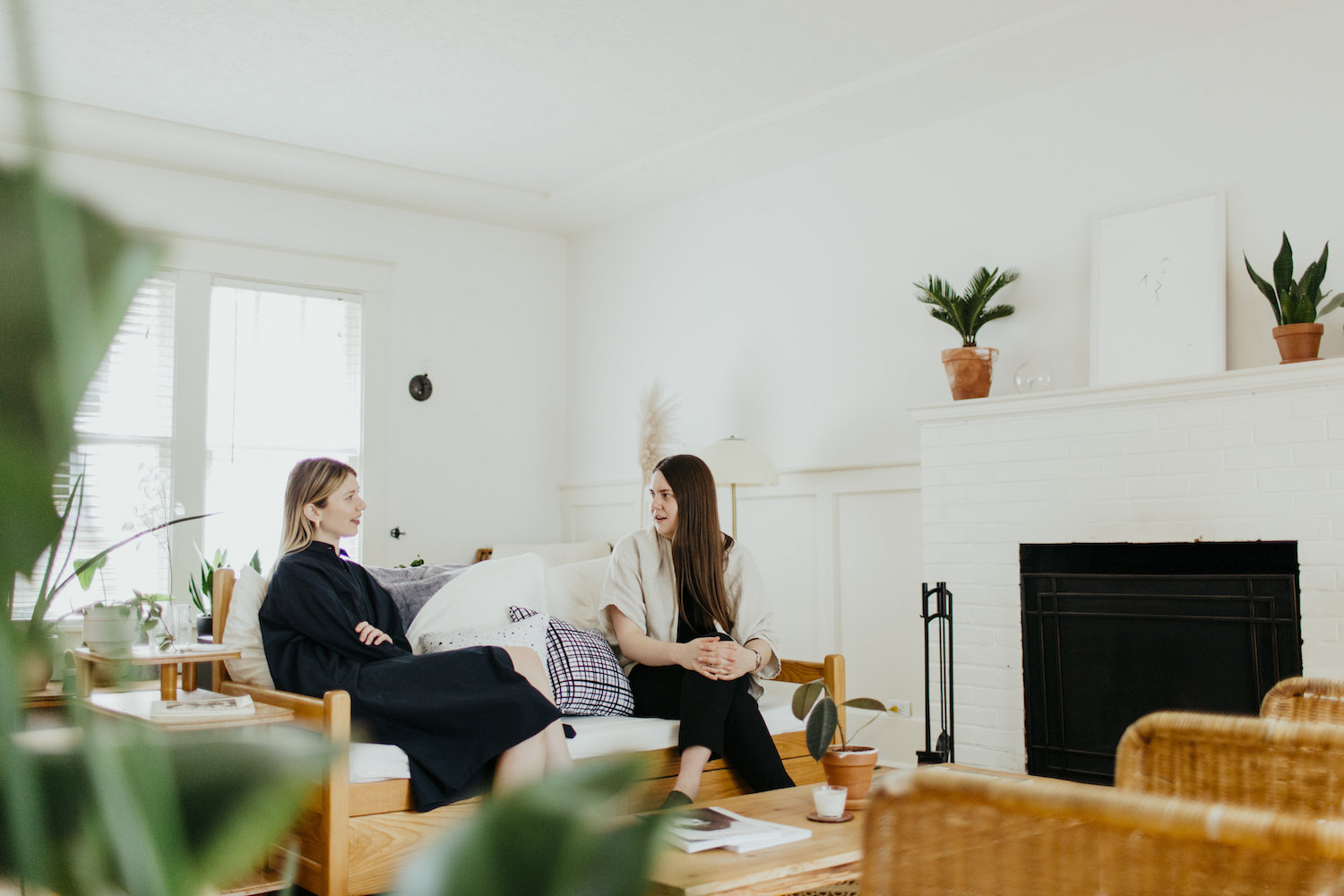 Black And White Triangles Throw Blanket
Essie Throw Pillow
by Charlotte Winter
$29.99
Terrazzo Texture Wall Clock
95
by Patterns And Textures
$30.00
Hugs Keep Us Alive 2 Coffee Mug
Creature Of Comfort Framed Print
20
Tragedy Makes You Grow Up Mug
821