Not all of us are natural minimalists.
And while the desire to Marie-Kondo your life can be ridiculously strong, the act of cleaning out and tidying up your space can be a real snooze-fest.
Thankfully, Canadian cool girl and interior designer Courtney Molyneaux is here to rescue you from your cluttered home and messy mind. Clean up your act with her nine tips on how to make a space more minimal without losing any of it's colorful charm.
Minimalism, as defined by Webster: a style or technique (as in music, literature, or design) that is characterized by extreme spareness and simplicity. Minimalism in interior design is a popular trend right now, but I think there's something to be said about the "rules" of minimalism. To have a space considered minimal, you can do more than just paint all four walls white and put one chair in it. Intentional objects can add character to an otherwise, for lack of a better word, lifeless space. You can still have a personality and be a minimalist at the same time!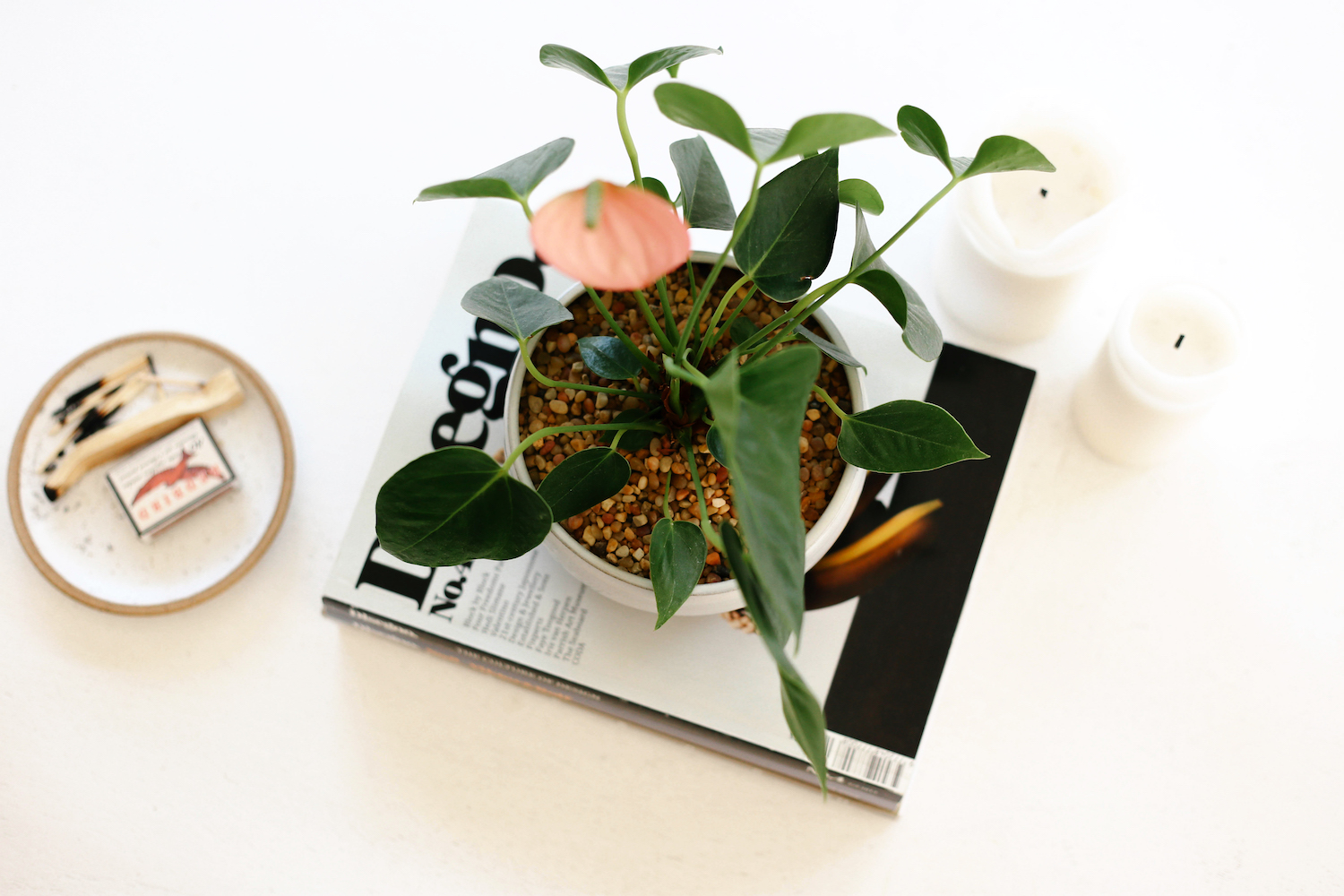 Here are some tips on how to achieve a minimalist interior without getting rid of
everything
you own:
1. Start with decluttering and purging what you already have. Pair everything back to what is truly essential to you and go from there. Each object or furniture piece you own should serve a purpose. This in and of itself helps to simplify your space.
2. Be organized. The more stuff you have, the more organized it needs to be. Books are a great example of this because they add substance to a space, but can look messy and cluttered if they're not arranged neatly or on a bookshelf.
3. Hang artwork that won't feel like a punch in the face to look at. The simpler, the better.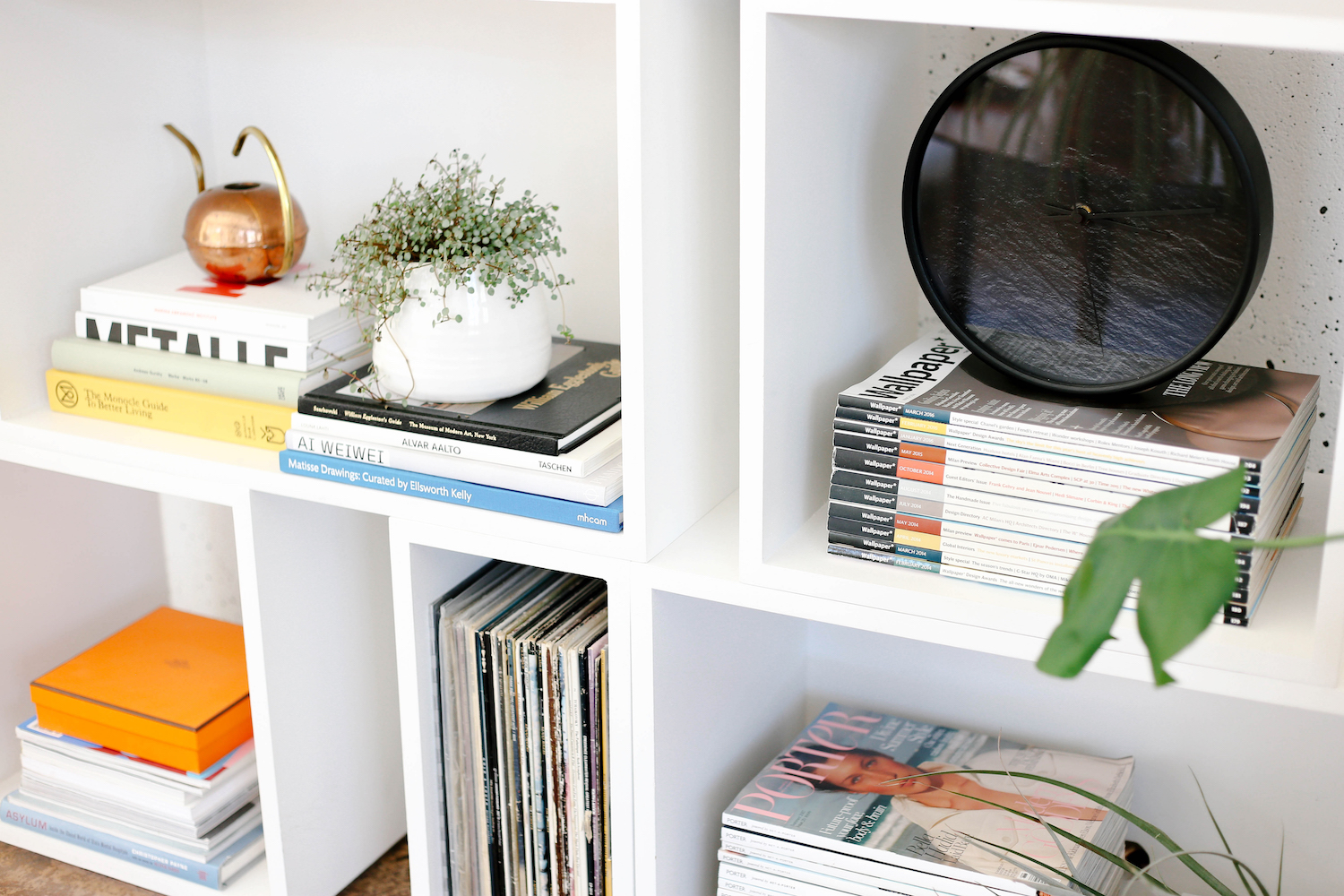 4. Keep your finishes and furnishings neutral, streamlined and simple. White paint is always the go to in minimalist spaces, but you can also use other neutral colors like grey or beige.
5. When buying furniture, look for items that compliment each other and create clean lines. Stay away from bulky, heavy pieces.
6. Letting go of sentimental objects like the birthday card your grandma gave you when you turned 16 can be hard. My solution is to buy a credenza with drawers! Everything you can't get rid of can be filed away in there.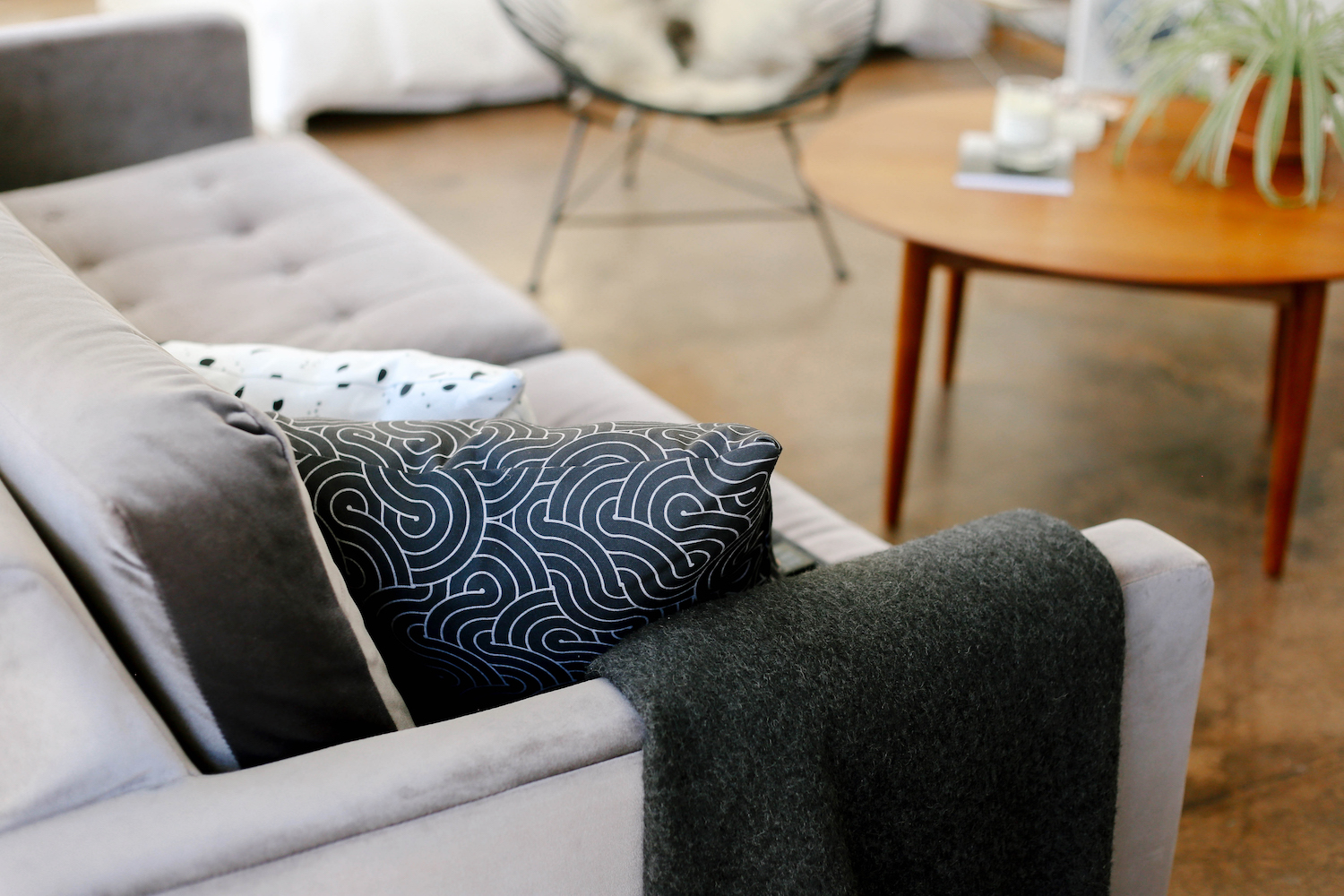 7. Minimalism does not = monochromatic. Don't be afraid to add small pops of color. Artwork, plants and magazines or books are a great and affordable way to do this.
8. Adding texture can help create warmth in a minimal space. Decorating with wood and layering different fabrics is an easy way to achieve this.
9. Empty space in the corner? A wall with nothing on it? Leave it. Negative space helps to create visually uncluttered environments.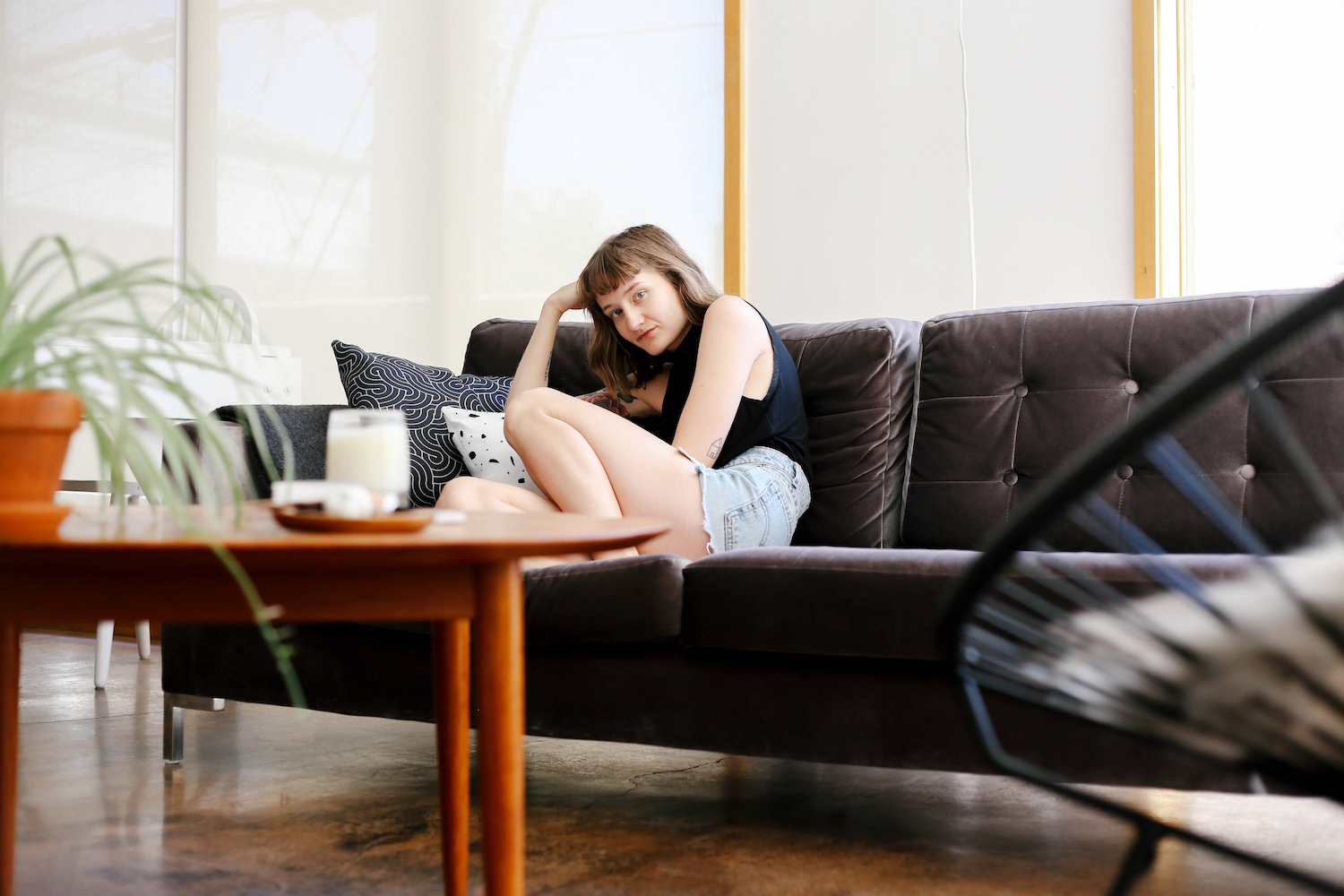 Spheres Framed Print
by Matthew Korbel-Bowers
$78.00
Black Slate Wall Clock
by Patterns And Textures
$30.00
Ombre Pastel Floor Pillow
by Charlotte Winter
$79.00
Swirl Throw Pillow
by Daniel Coulmann
$32.00