Looking at the work by designer, illustrator and member of our June Artist Showcase Leeya Makes Noise, you can't help but feel lifted. Her experience as a Black, femme and Queer artist blends seamlessly with her work as she offers a fresh perspective on the concept of self-care.
Here we take a closer look at her bright and colorful craft and speak with Leeya as she discusses the power of investing in yourself.
What does self-care mean to you?
It means pouring back into myself and self-love. I'm the type to typically stretch myself to help others, but the past few years have been a true lesson in why it's important to take care of myself. To not feel guilty for setting boundaries and investing in my well-being. I've found it's a radical act to find moments to put myself and mental health first. So whether it is taking the time to dance, to do yoga, to wash my face, to drink water or even pamper myself with something frivolous because it makes me feel good, it all helps me be a better and more content person.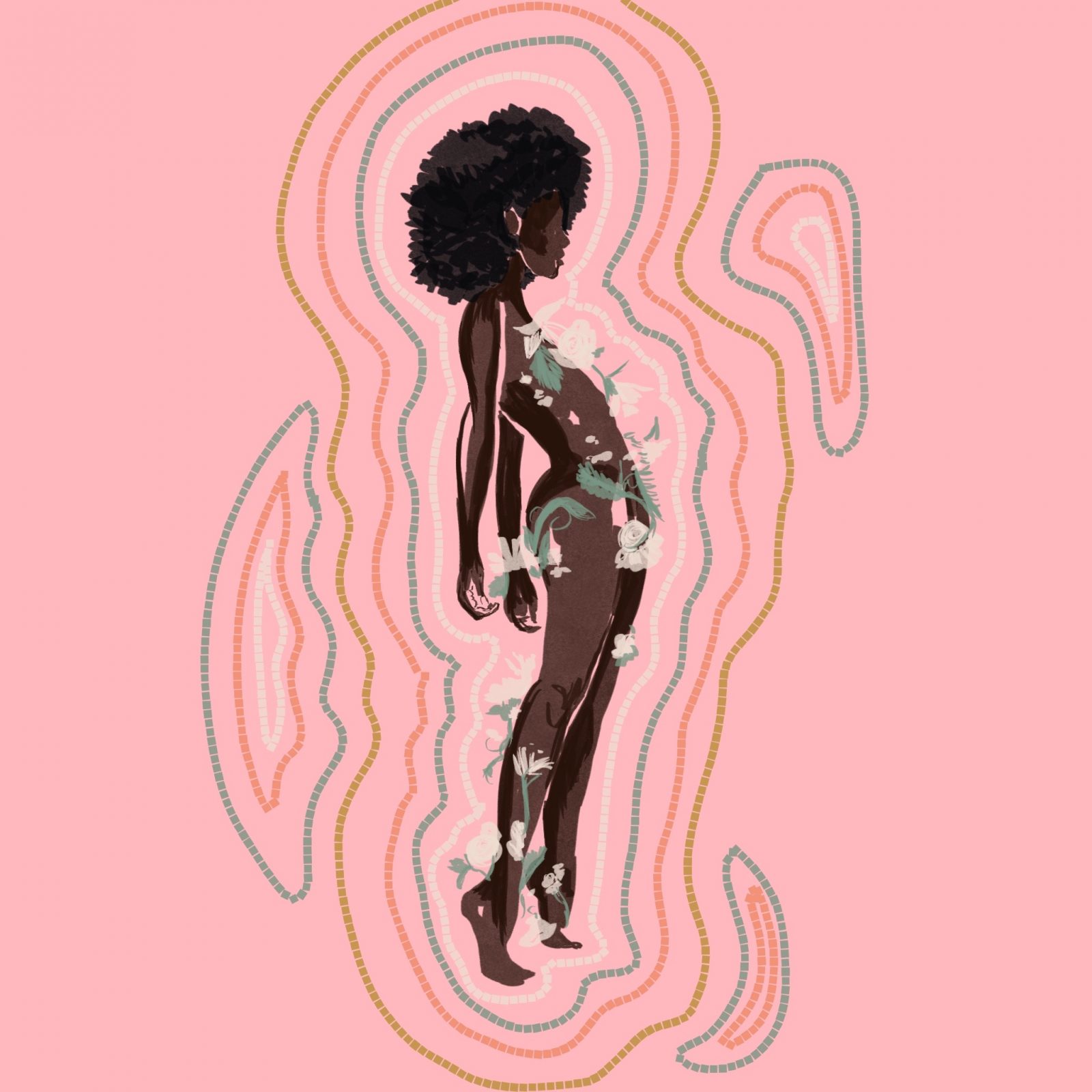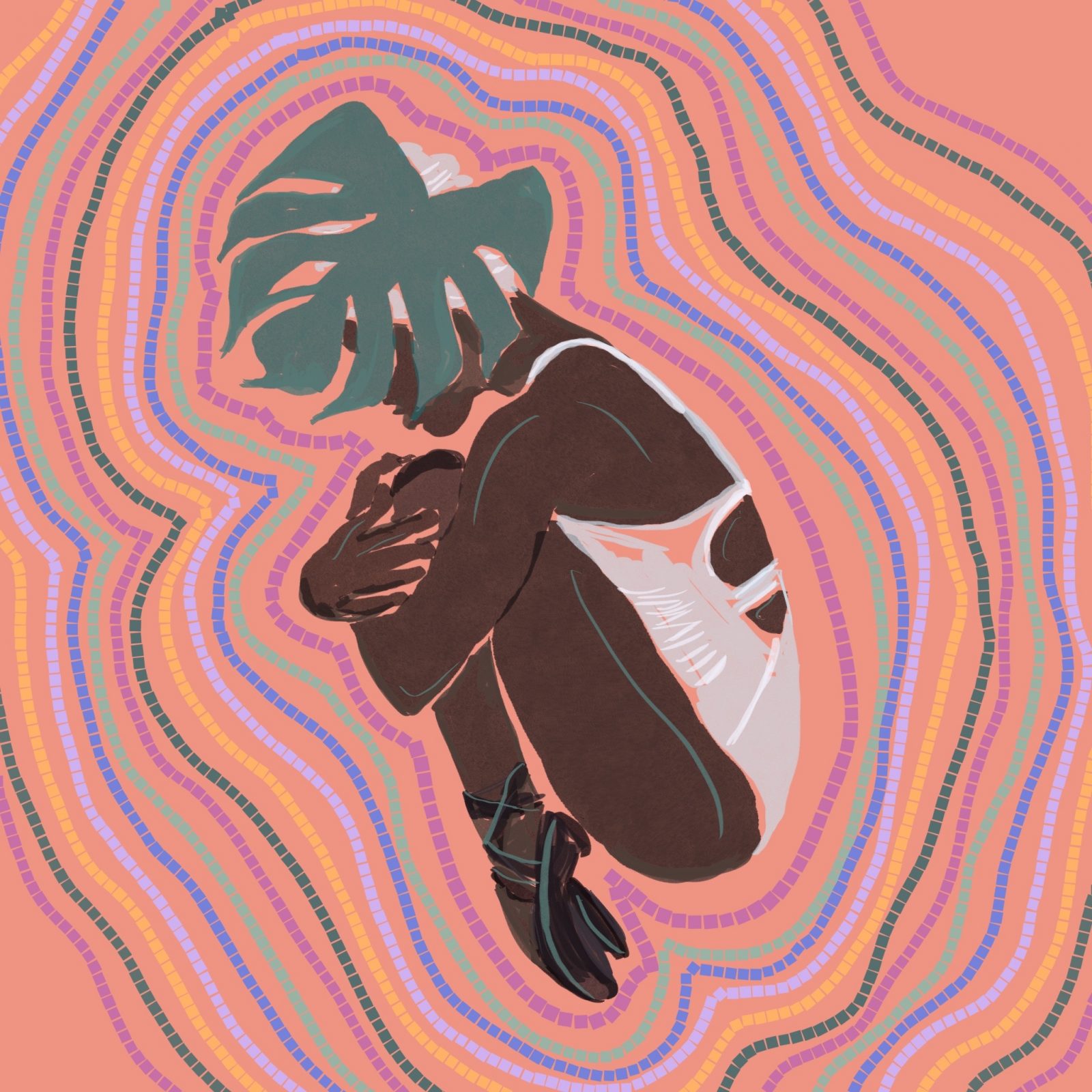 What are your favorite ways to start your day?
Sleeping until my body feels ready to wake without the pressure of an alarm. Drinking a cup of coffee or my iced potions (I create mason jars of herbal/green tea concoctions with herbal tinctures). Take a morning walk around the neighborhood. Come home and put on playful makeup before starting my day.
Do you listen to music while you do your morning routine? If so, what is your go-to song to get you in the groove?
Music is essential to my whole day. Lately, I've had Alice Coltrane's Transcendence album on repeat. Something about the harps and gospel-inspired vocals really calms me and keeps me in a creative mood.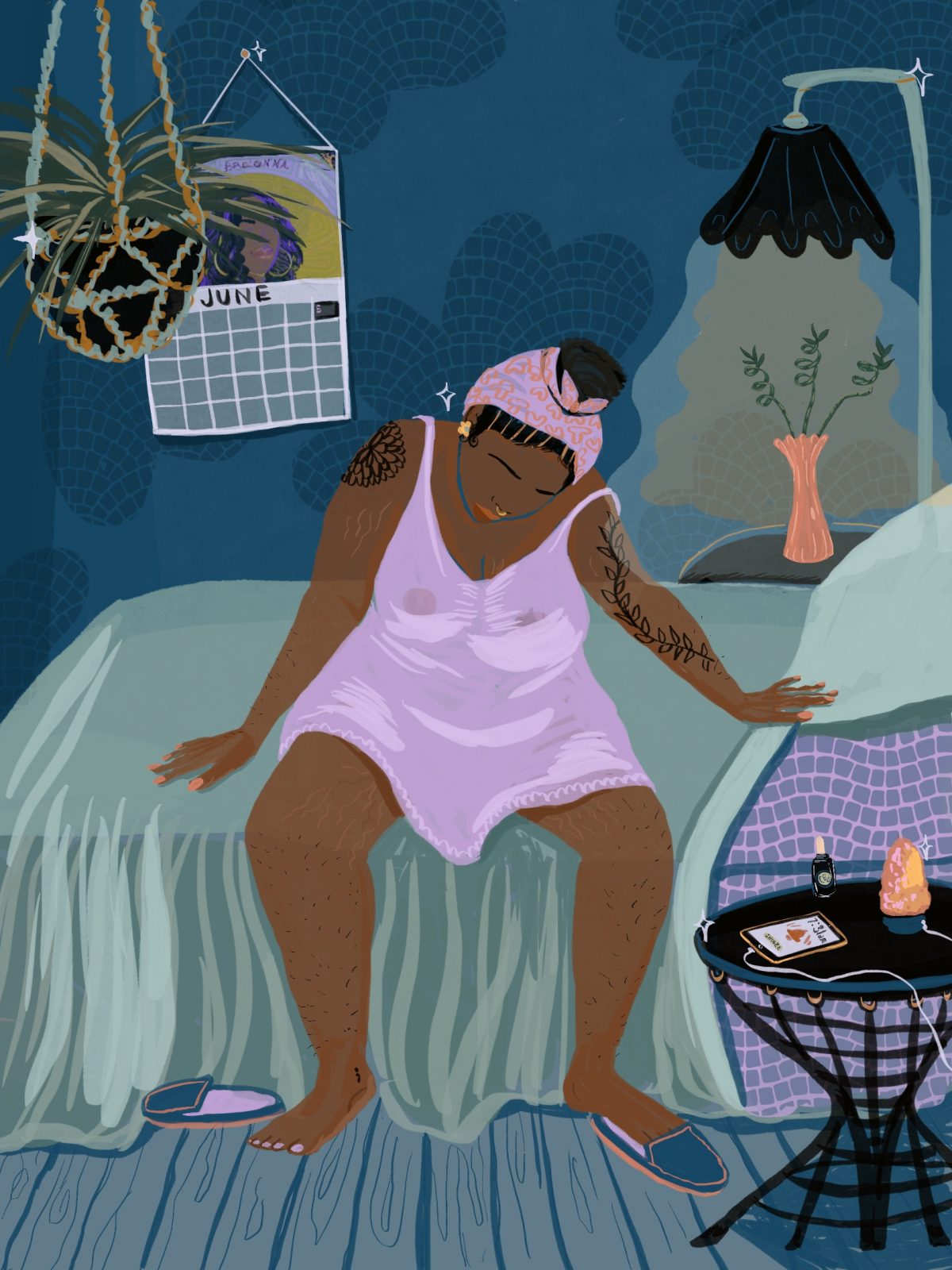 Favorite skin care or makeup products?
I love Tatcha products for skincare, though I have been on a search for similar or better BIPOC-owned skincare products. I've heard good things about Hyper Skin and 54 Thrones, both Black-owned businesses. For makeup, I am 100% a Fenty Beauty and PAT McGRATH girl. I also love The Lip Bar, based in my hometown of Detroit, and Mented Cosmetics.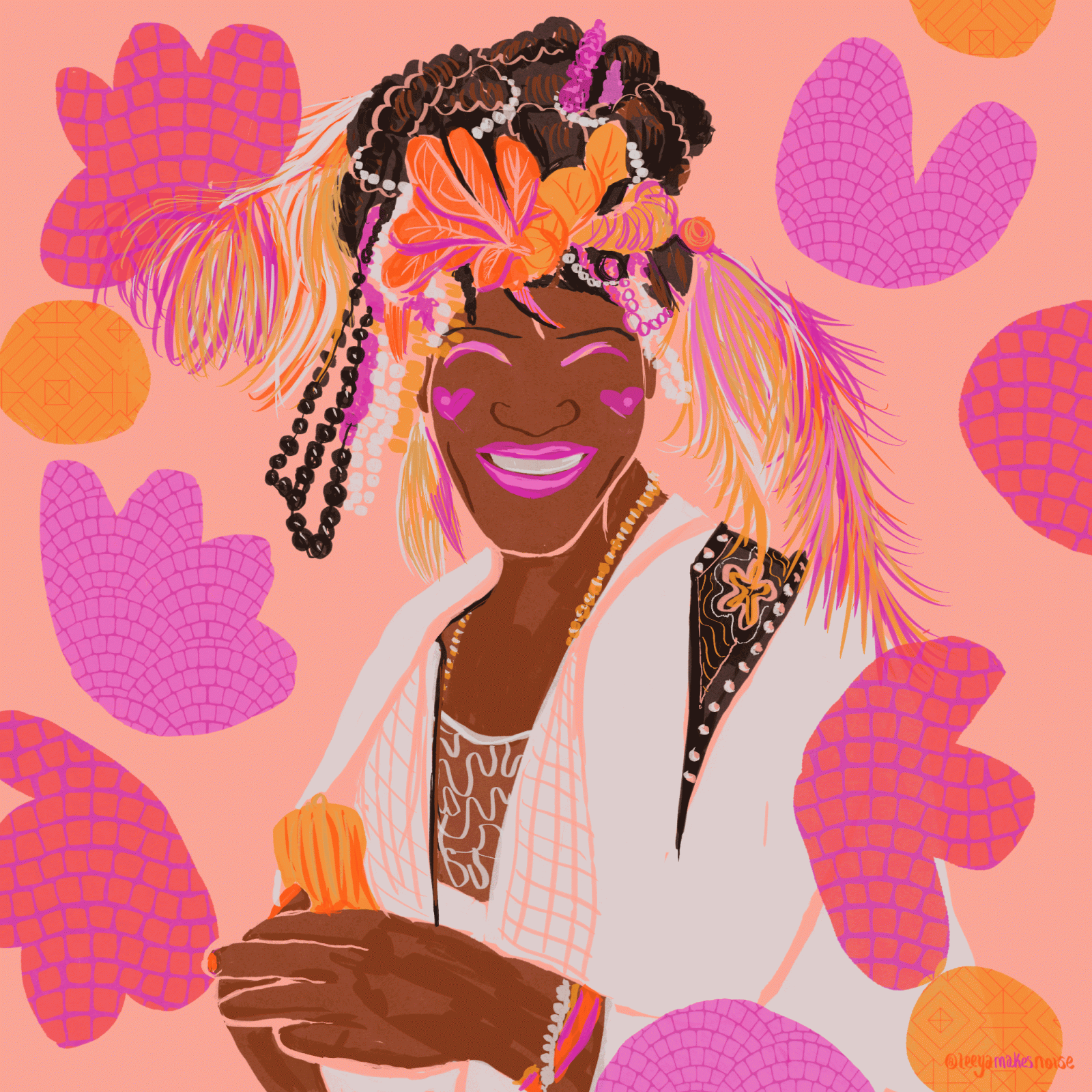 Tell us about For Our Magic and why you founded it.
I live in Minneapolis, and during the uprisings, my best friend, Safrat Shonibare, and I were talking about how hard it is to prioritize self-care for Black femmes specificially. I thought about how my mother would often be the hardest worker and hardly ever took the time/money to pamper herself in any way. There were alot of dope mutual funds and survival relief initiatives going on, and we realized there was a need not being met. Black femmes deserve to not only survive but also to thrive. We came up with the idea of providing free self-care products that are donated by non-BIPOC owned businesses or purchased from Black-owned businesses. Everything from makeup, skincare products, hair products, nail polish, candles, supplements, etc. We were able to create almost 100 bags of free products and will continue distributing them throughout this summer.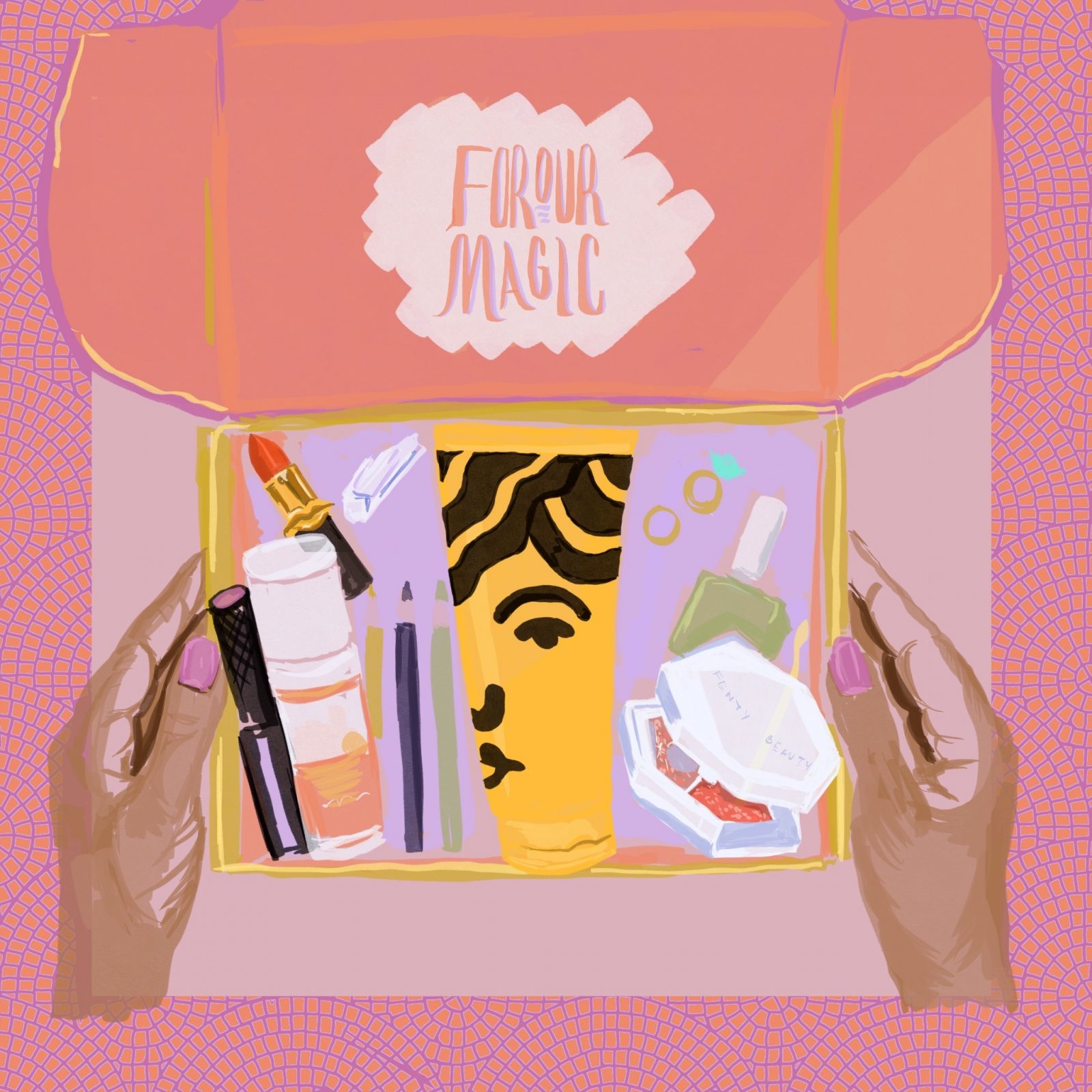 What pieces or projects are you currently working on?
Currently, I am working on a portrait inspired by the book "Wildseed" by Octavia Butler. In the book, a portrait of the lead character and her daughter is described as a Madonna and Child-like painting. I am also illustrating a children's book called "The Difference" written by Samantha Mathis, which is about a young Biracial Black girl discovering how to love her hair. It should be released sometime this year.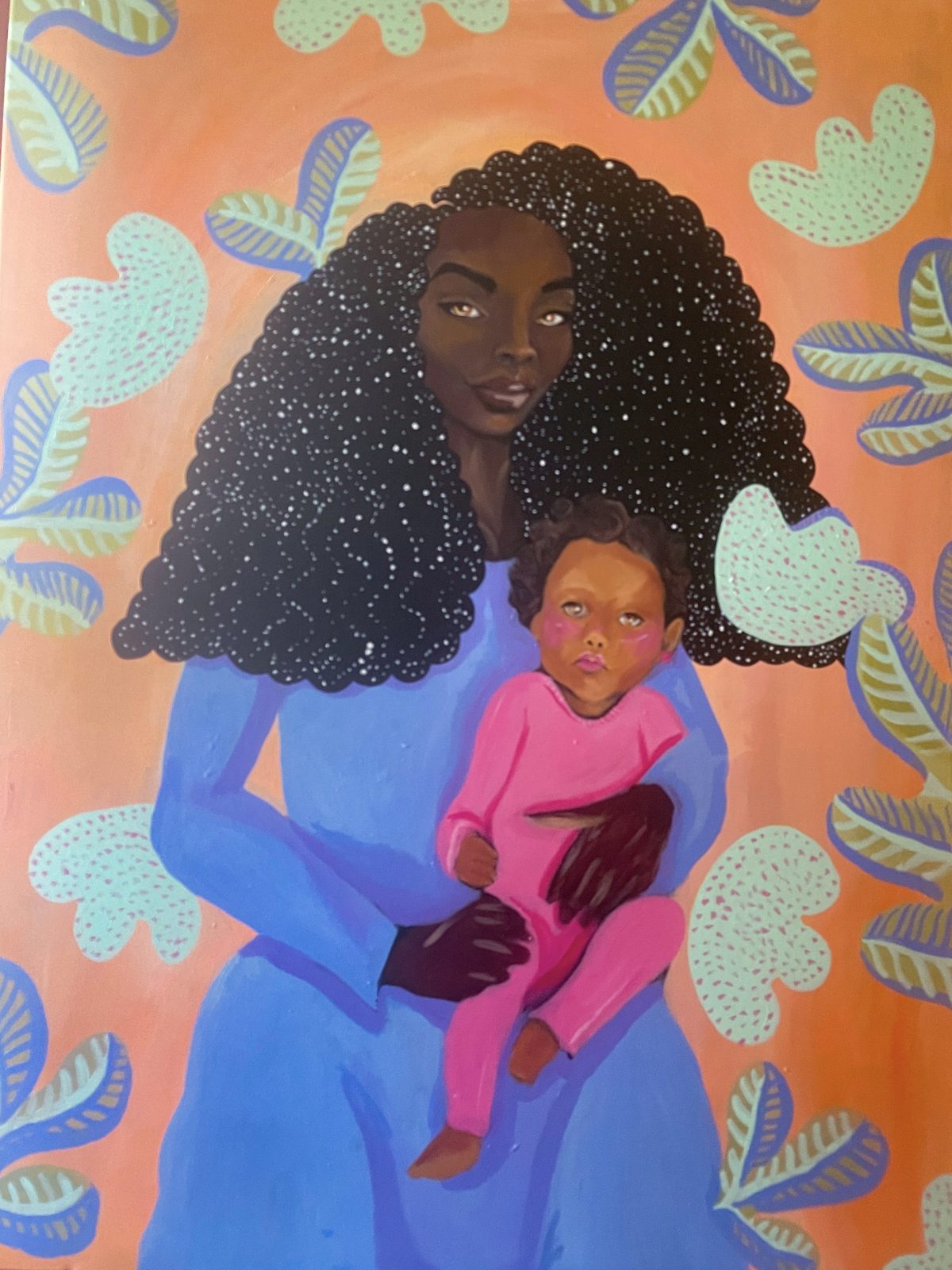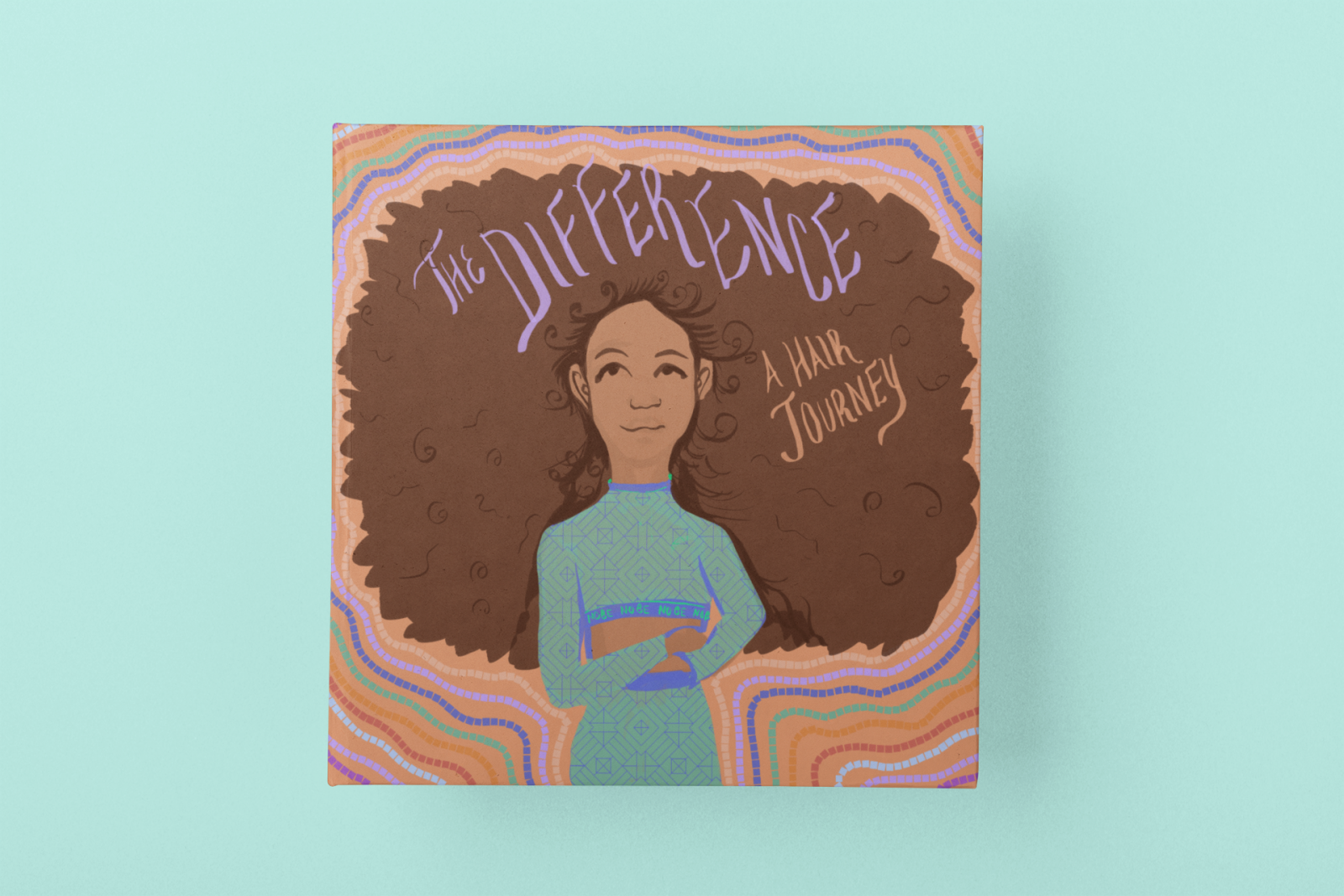 What are your favorite ways to wind down in the evening?
To be honest, watching something mindless and fun, like an episode of RHOA with a glass of Bordeaux. Reading a few chapters of fanfiction or a Zadie Smith book, taking some low-dose melatonin, and lastly putting on my bonnet.
Tell us about your artist/shop bio—why is it important to "create beautiful noise and celebrate the hues and colors of femininity"?
I call myself Leeya Makes Noise because early in my career as a designer and artist, the most common criticism I heard was that my work was too loud and noisy. Instead of giving into that criticism, I figured out how it actually gave my work a unique and distinctive look that catches attention. I also primarily represent BIPOC femmes, because I've found we are the least likely to be depicted as joyful or soft. Dark-skinned femmes in particular are most often cast or depicted to represent strength or struggle versus being depicted as joyful, beautiful and feminine. So that's something I am hyperaware of in my work.