Breakups are awkward and excruciating, but they can also be a huge catalyst for positive change in your life. Need an excuse to get bangs? Breakup. Need Taylor-Swift-level success? Breakup! To help get you get closer to feeling like yourself again, try freshening up your space on your own terms. Please get rid of that weird old clown portrait your ex made you put up and relearn how you do you with these tips from stylist and single lady Kara Dykert.
Going through a breakup can be an incredibly challenging thing. Taking the time to separate your life is  not only is painful, but often takes time and space to heal. Though it may seem minor, taking the energy to revamp your space after a breakup is a fantastic therapeutic approach to reclaiming your identity, reminding yourself of who you are, and taking steps toward healing what has been broken.
For my revamp, I chose a simple three step approach to re-doing my space.
1. Choose a Color Palette.
Choose colors that have meaning and represent something to you! For my revamp, I chose mint, white, and gold. Mint represents spring and newness; there is so much life in the color! White is my favorite color and represents restarts, rebirths and purity while being both bright and inviting. Gold symbolizes value and royalty. Anytime you go through something heartbreaking, it's so key to be reminded of your value, your identity, and that you are worth it!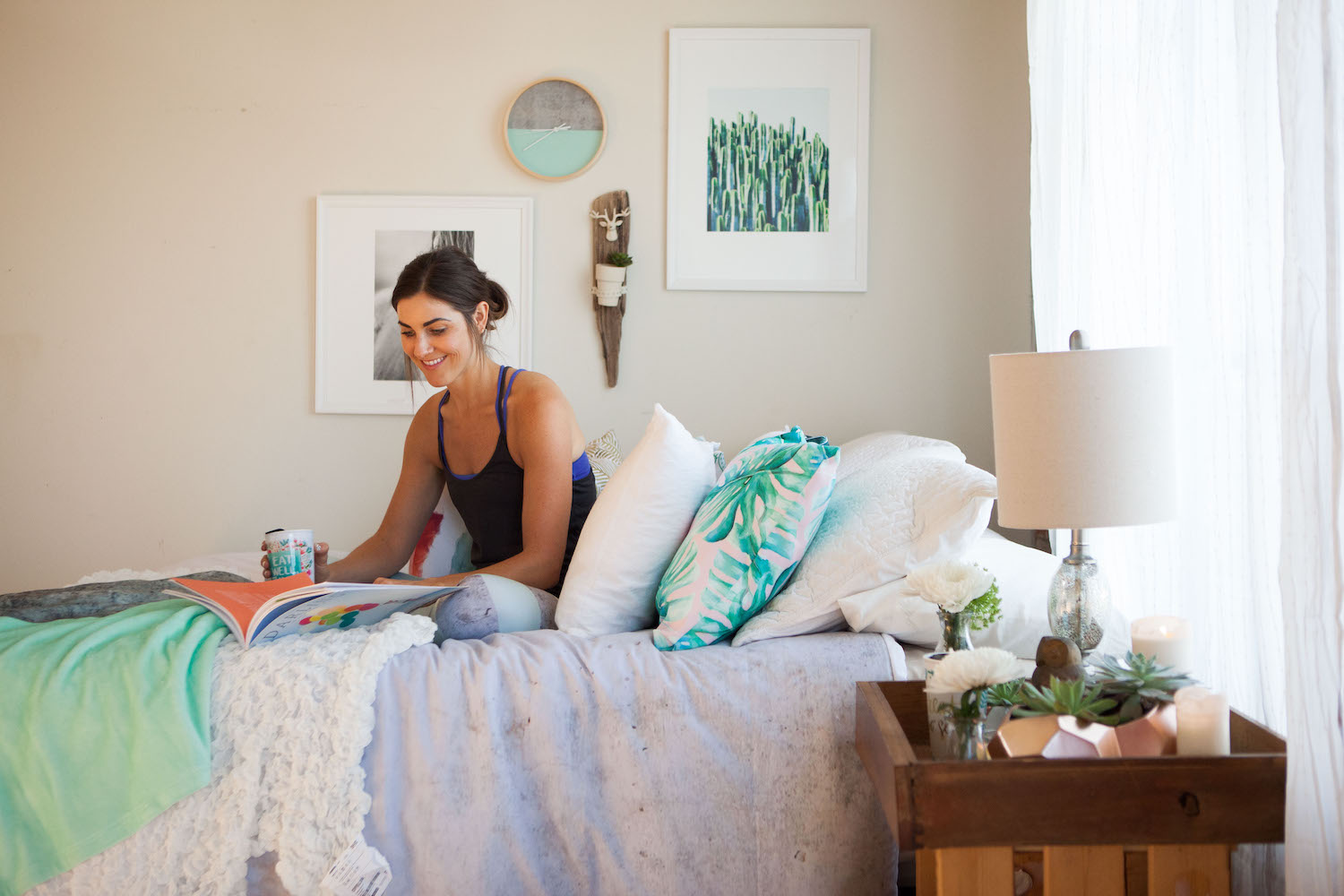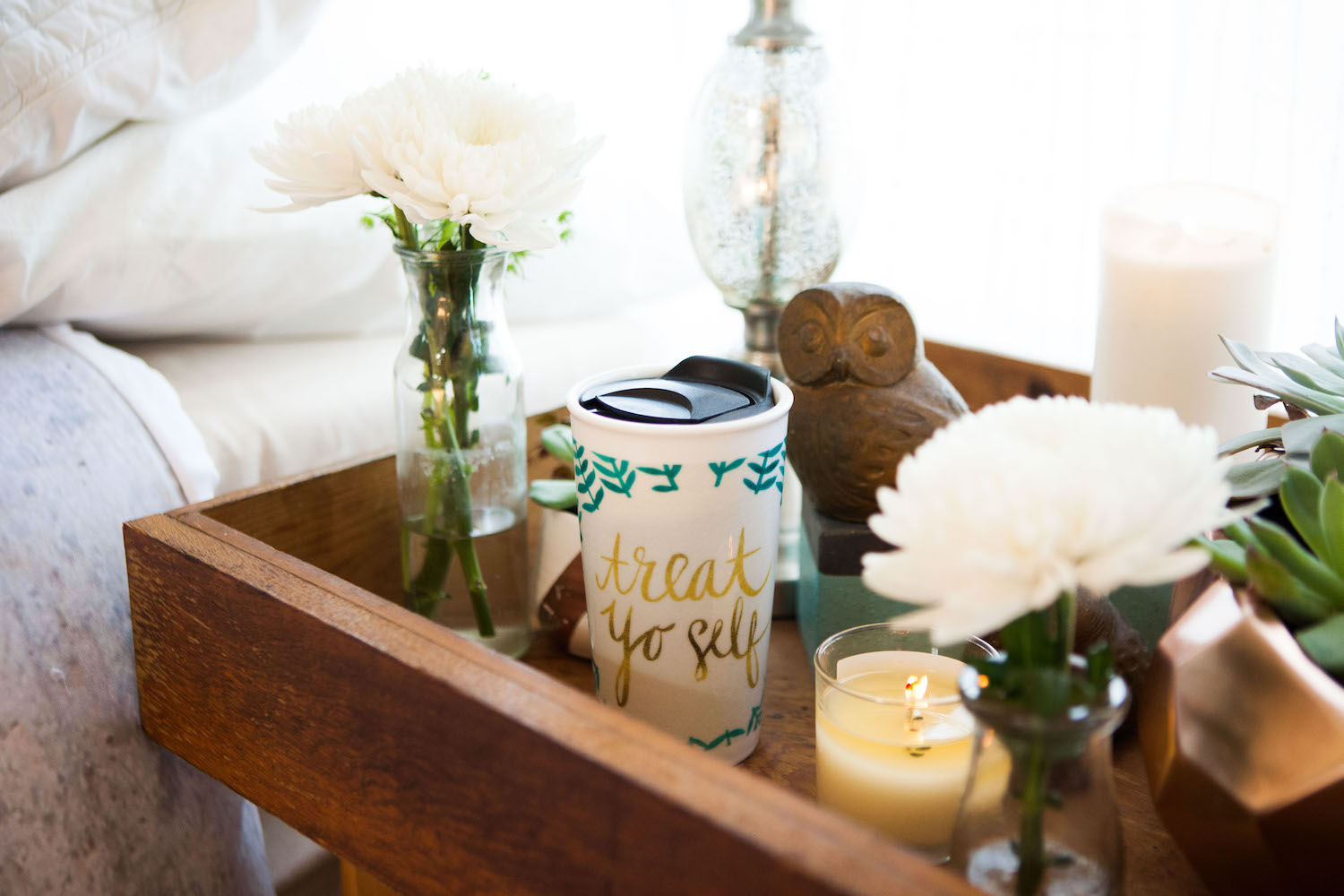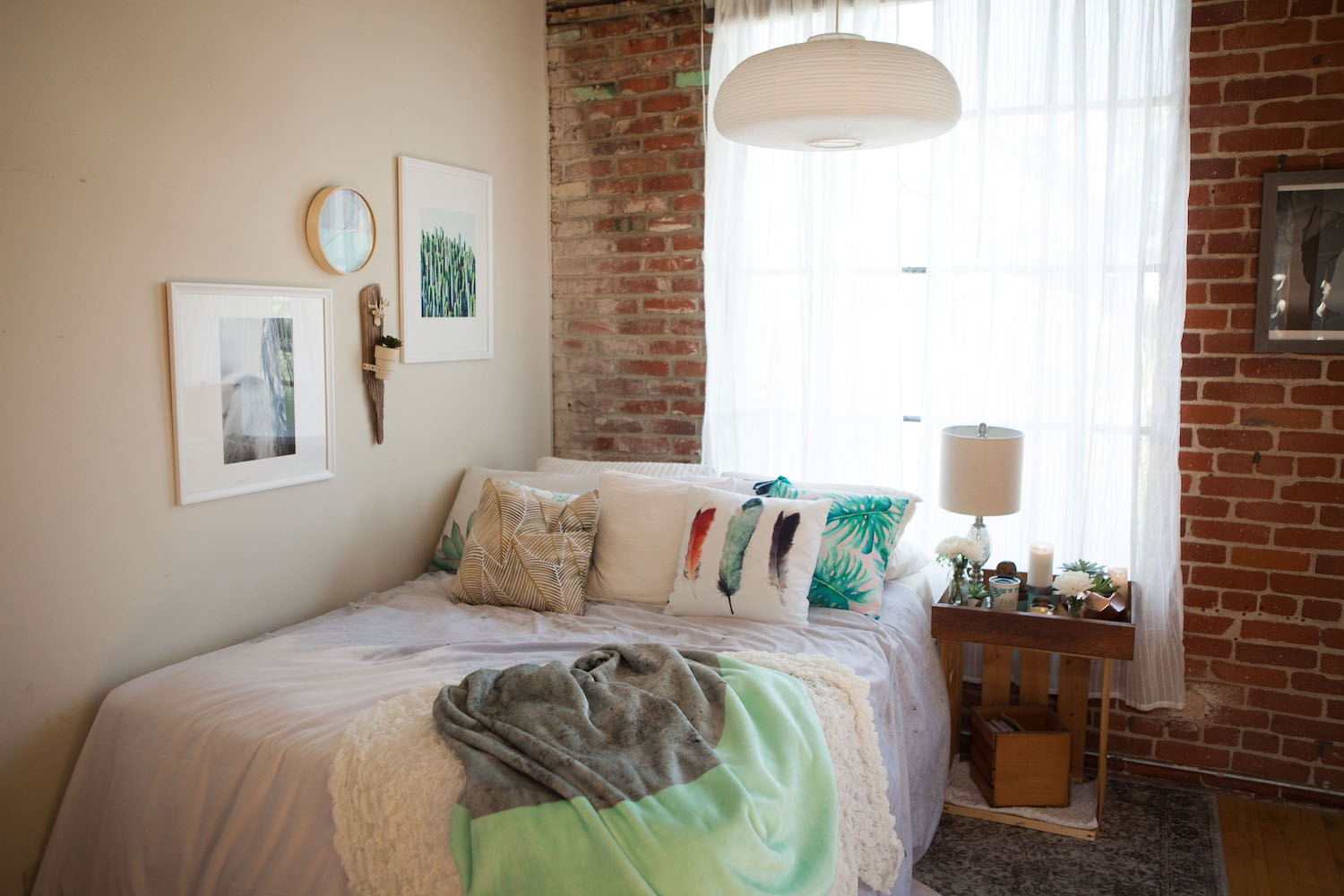 2. Make it Cozy!
To create space to heal and grieve, it's so important to be cozy! I chose lush pillows, soft blankets, and pieces that would instantly make home feel like a place that I could cuddle up in. I work from home, and it's crucial that I have an environment that is comfortable for me. I also wanted to make sure my revamp allowed for a sense of invitation and welcoming, as I often host and invite people into my home.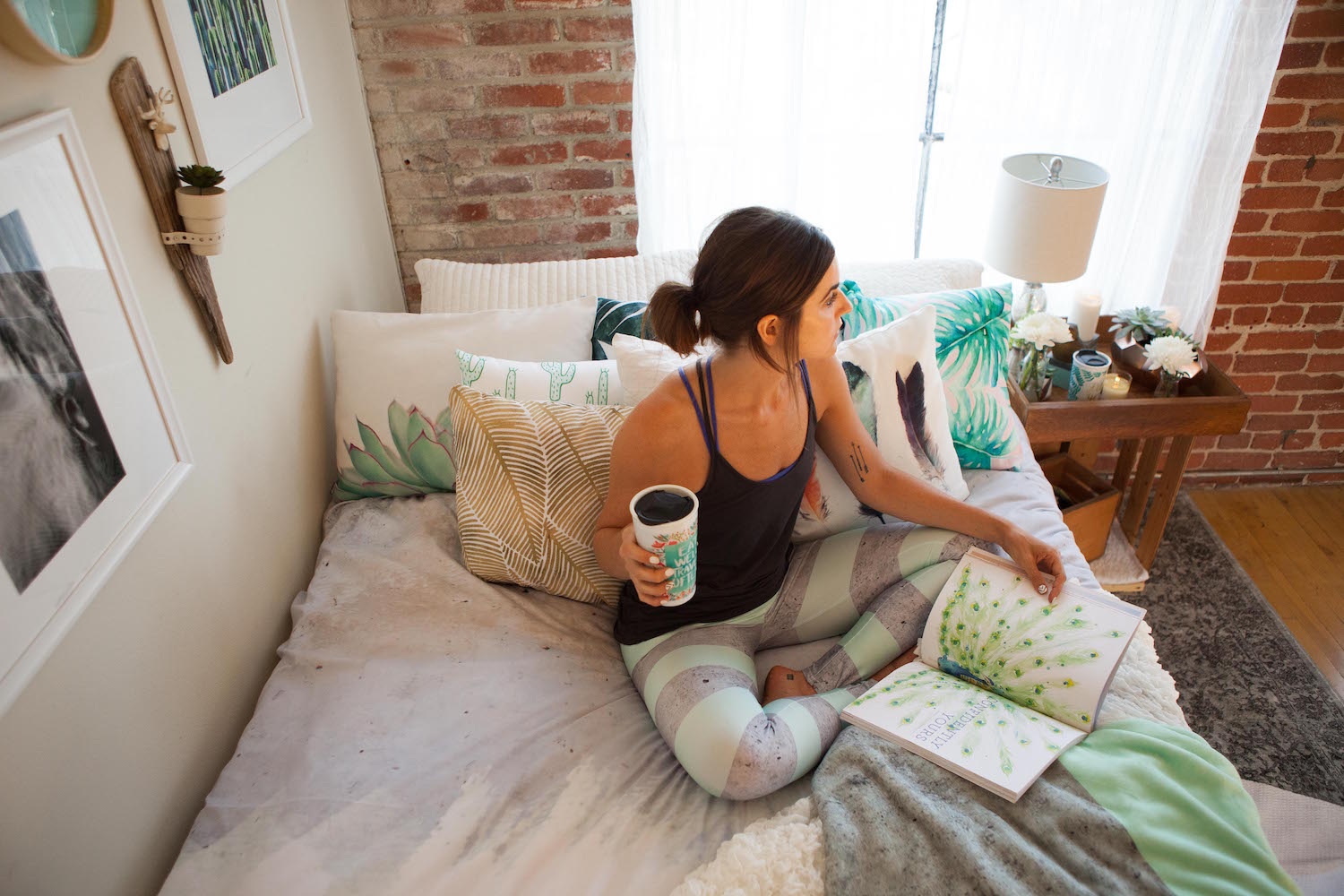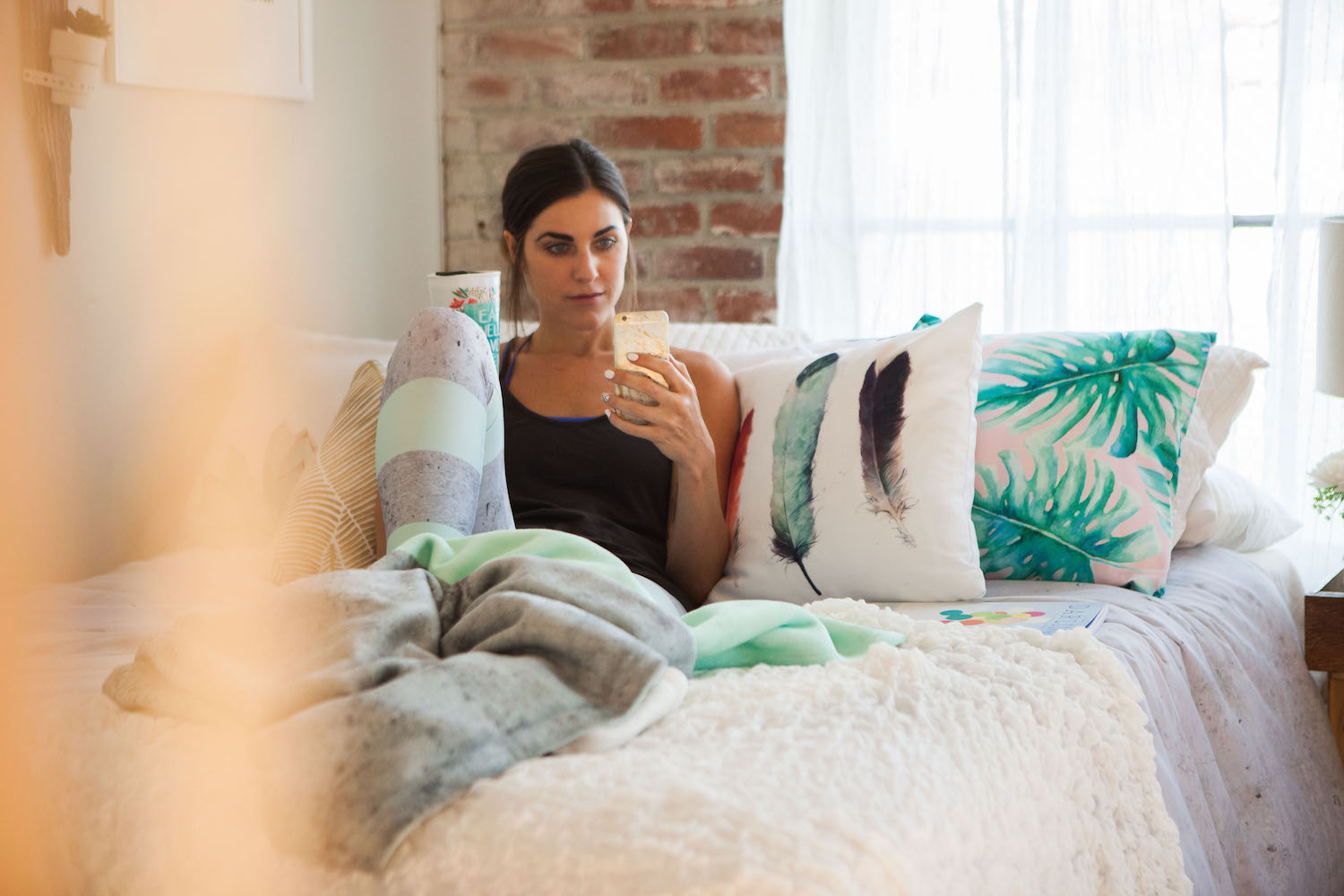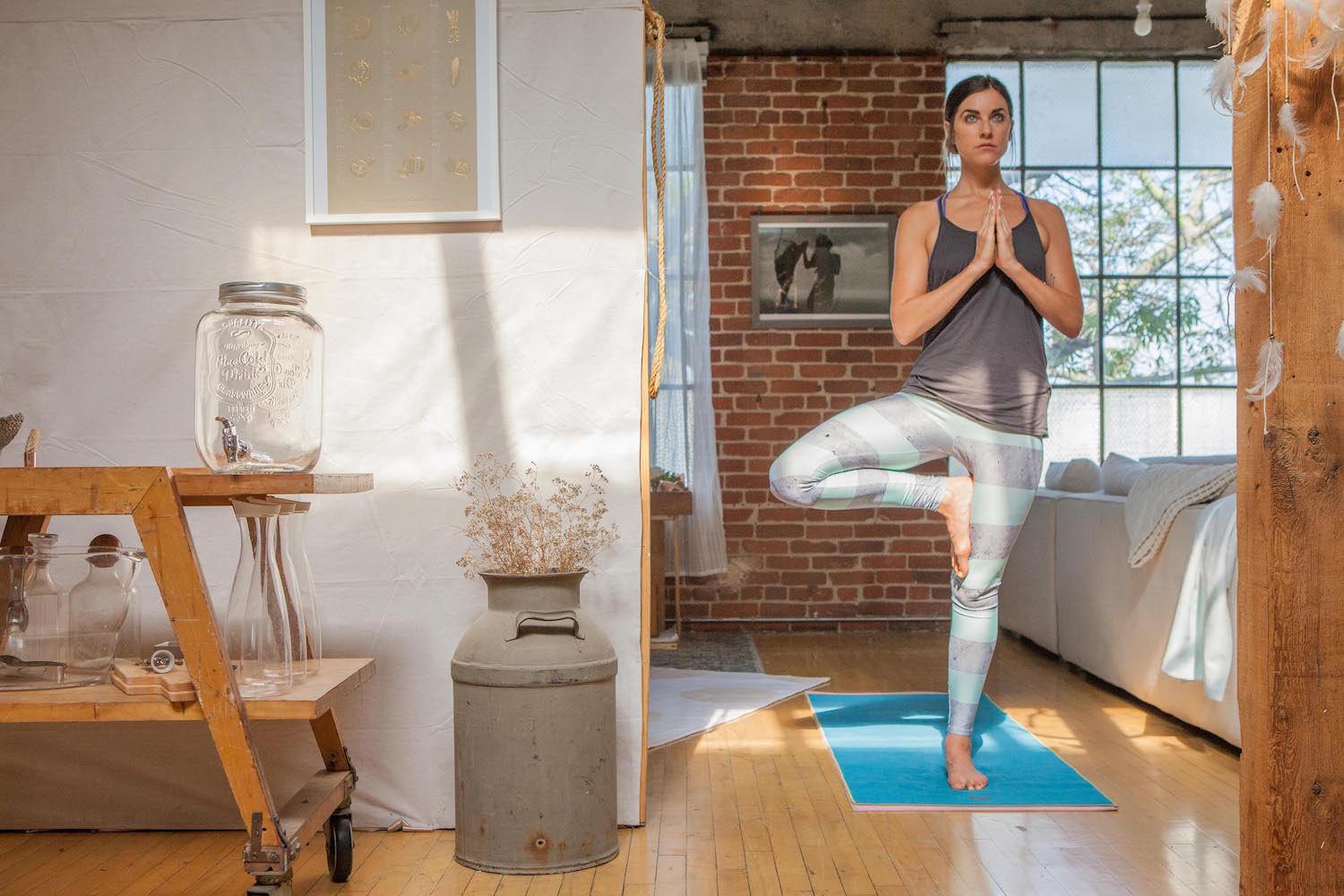 3. Curate
Curating a home that feels like you is perhaps one of the best ways to begin the healing process after a breakup. By curating something for you, you're not only reclaiming your sense of self, but reminding yourself of your own uniqueness and worth. Curation ensures that you create a safe, unique space and reclaims your home as your own sanctuary.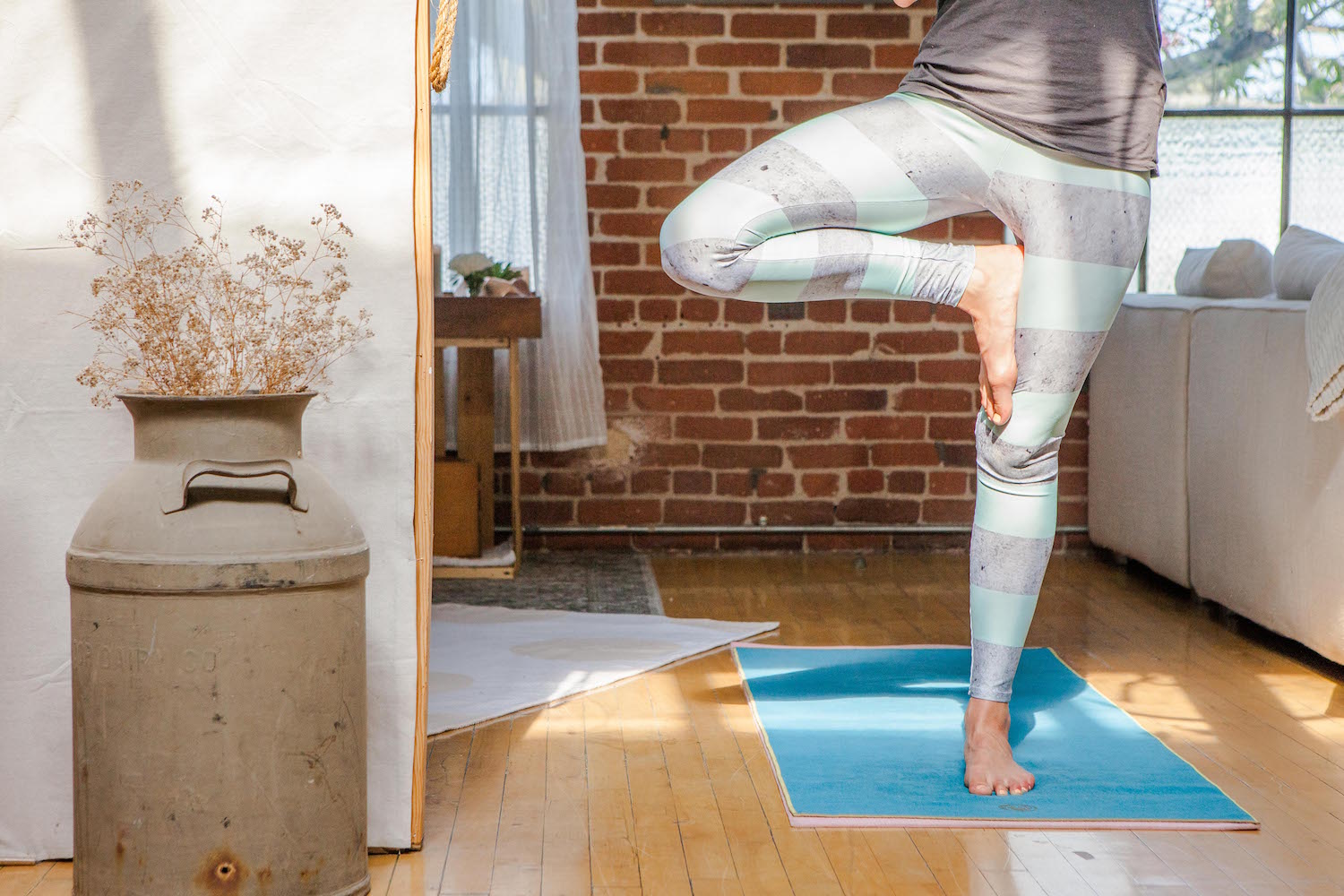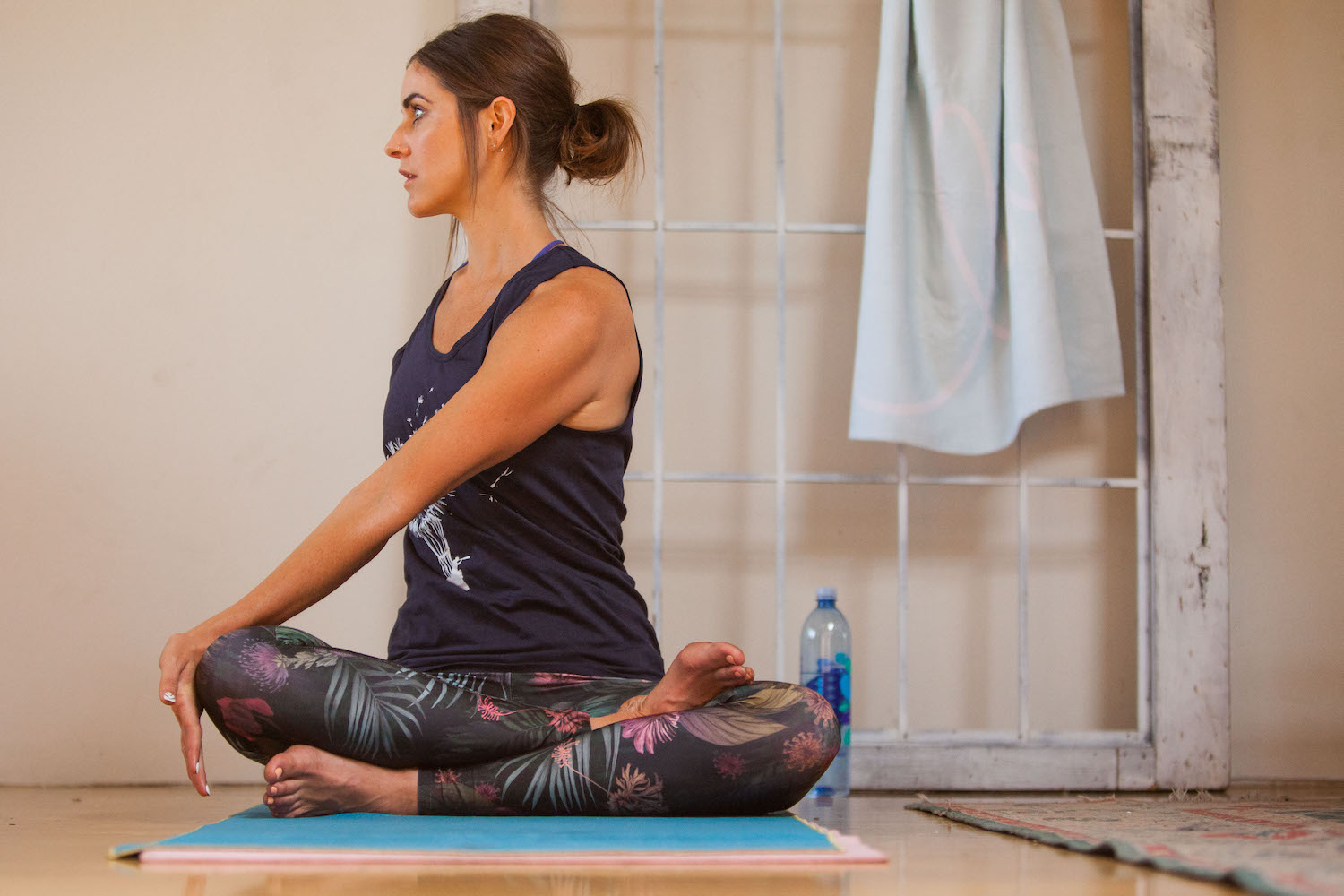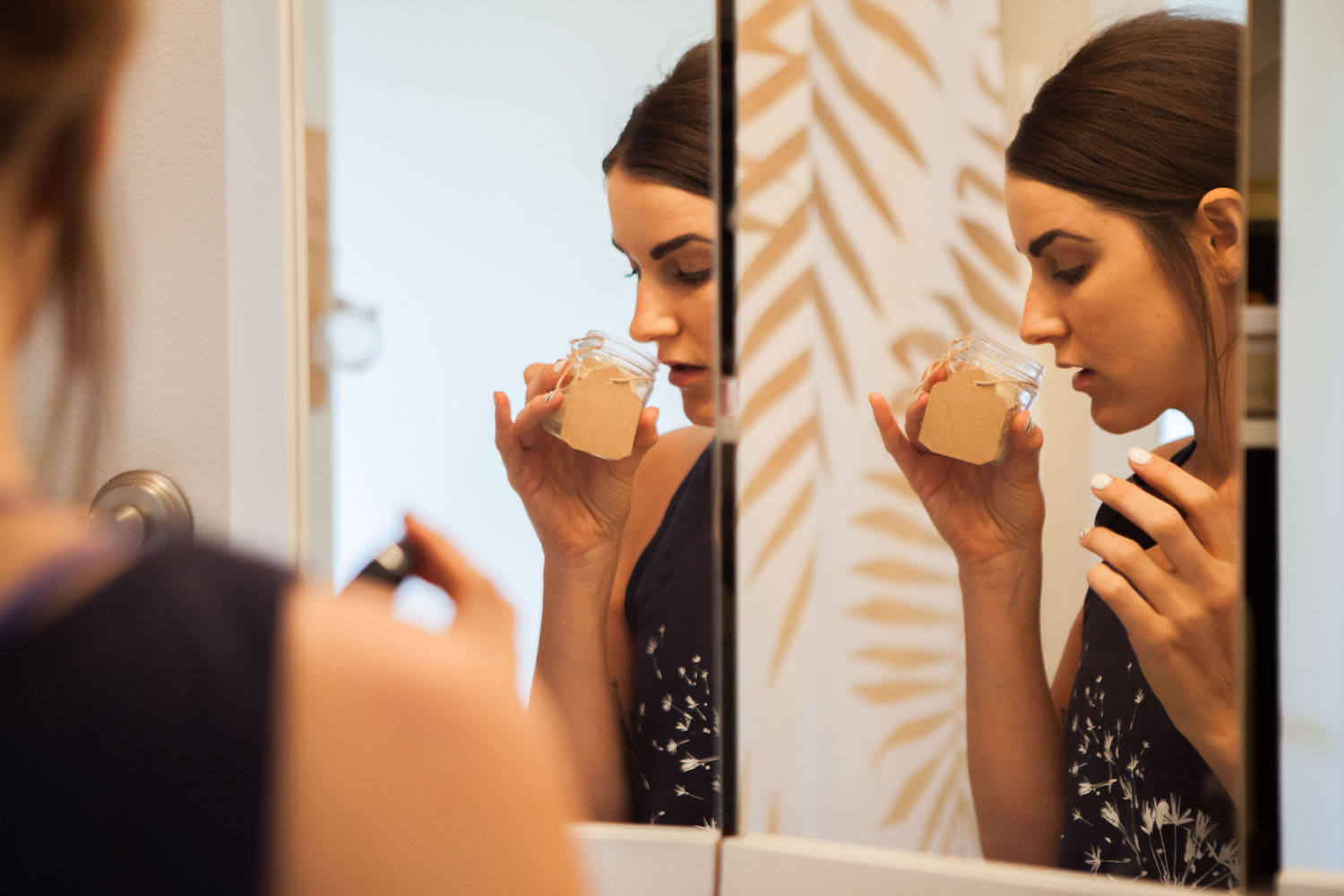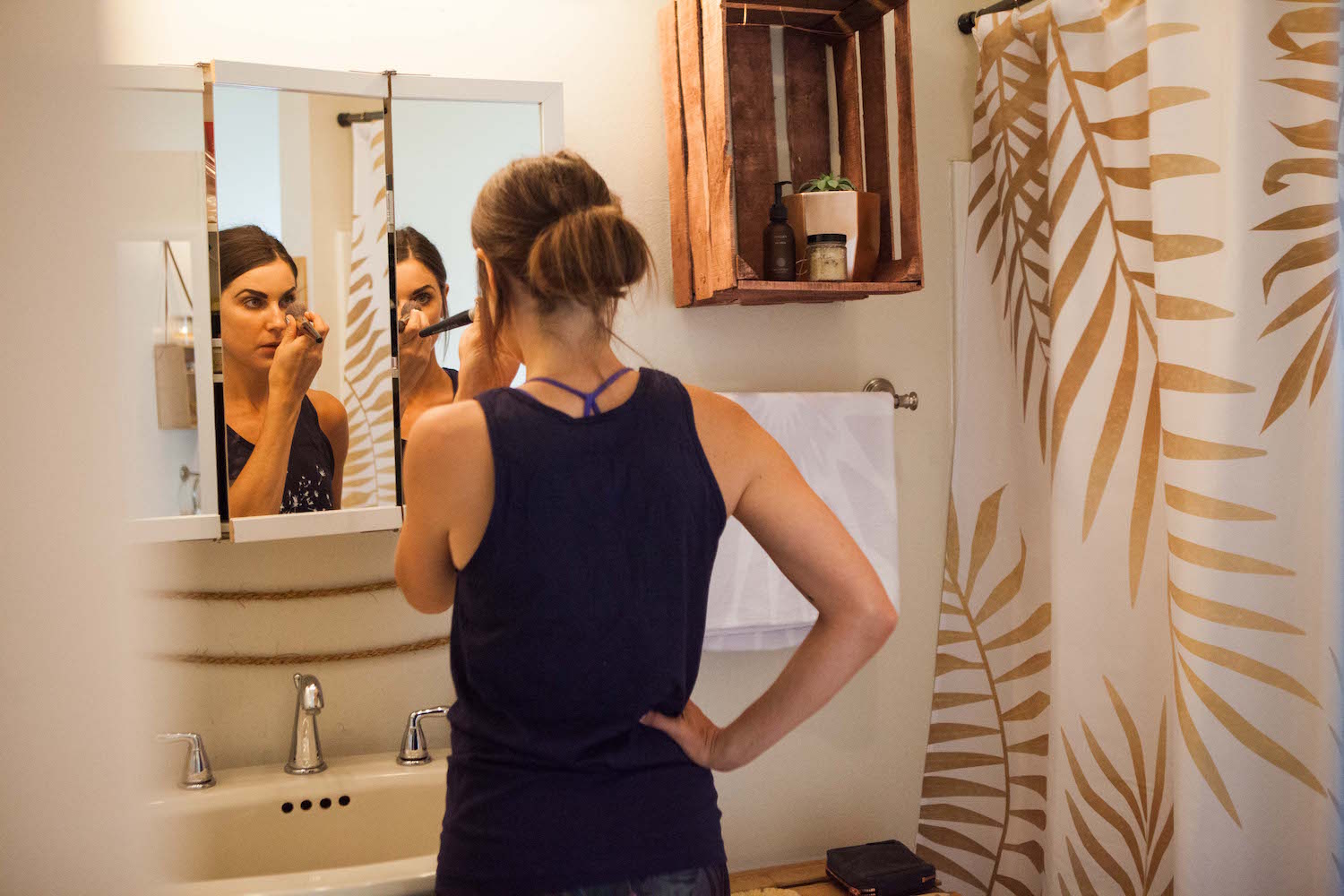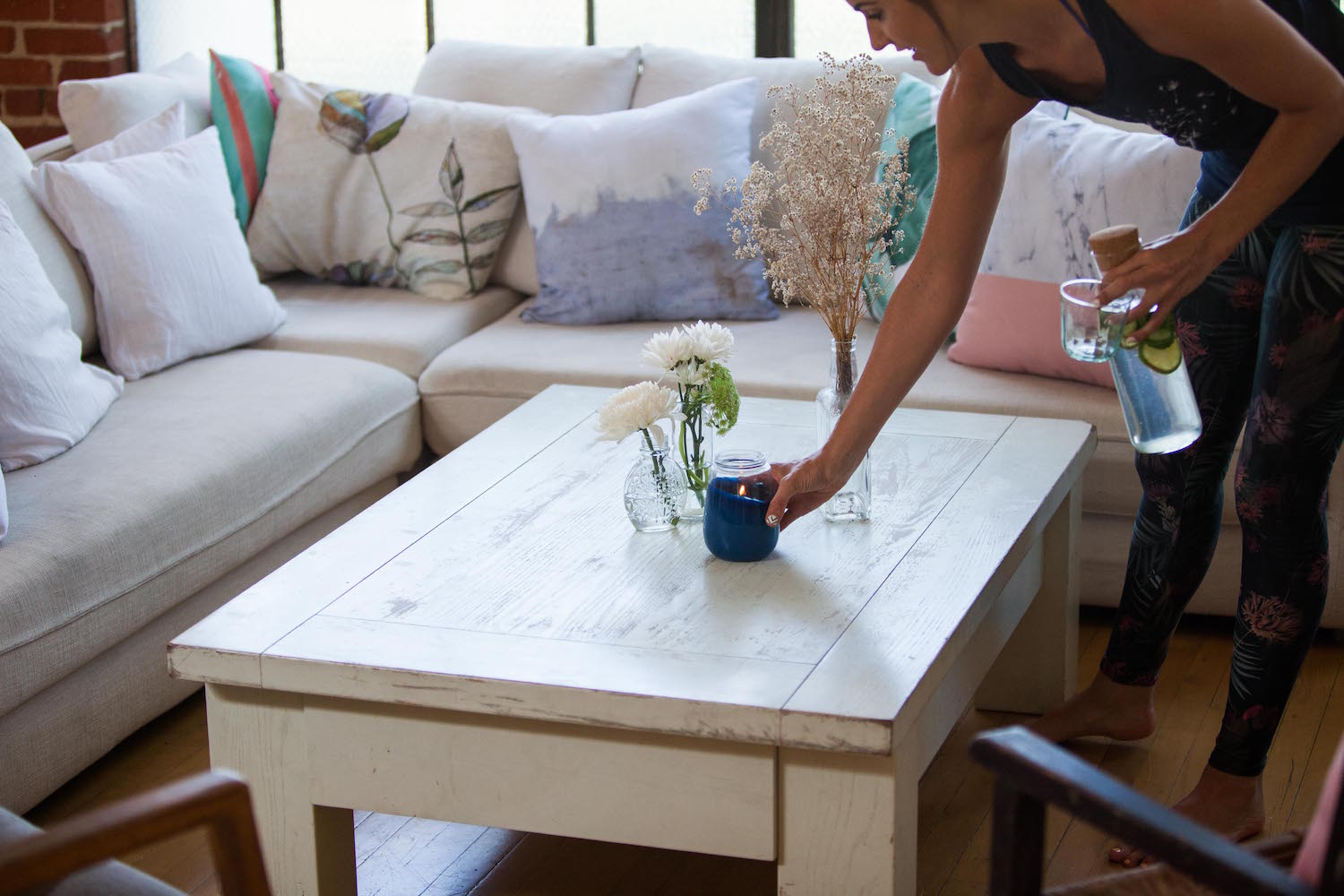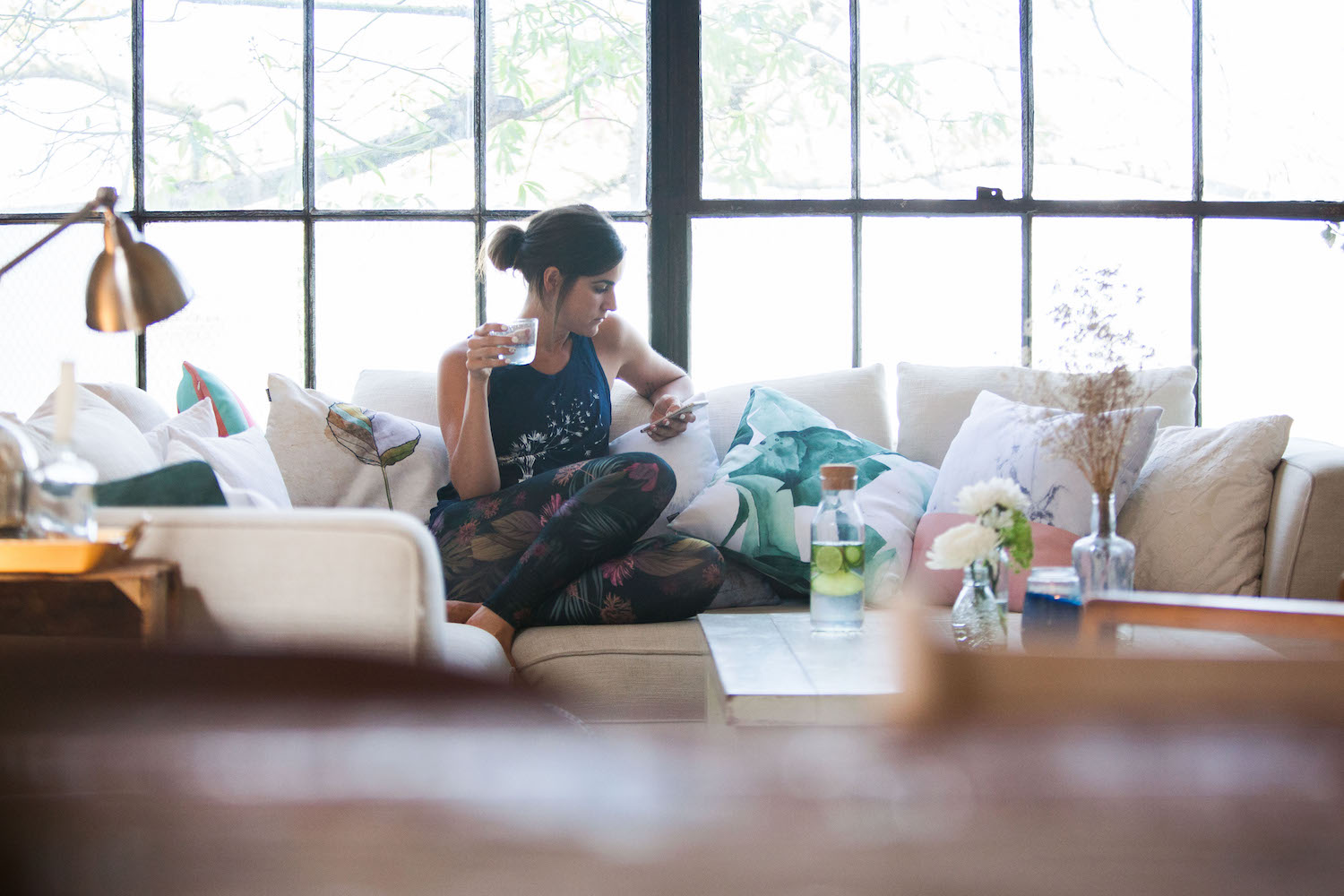 Gold palm leaves Shower Curtain
3262
Sea on Concrete Leggings
2599
Painting on Raw Concrete Duvet Cover
2235
Eat Well, Travel Often Travel Mug
409
by 2sweet4words Designs
$28
Spirit Lead Me Tank Top
1225
Vintage White Wood Rug
51
by Patterns And Textures
$28
Paradise Palms Blush Throw Pillow
952
by Jacqueline Maldonado
$25.60