The holidays are upon us which means it's time to gift up!
Finding the perfect gift is tough, so we asked some of our favorite cool girls what they're getting their best baes for the holidays. Here, Victoria Smith gives us the lowdown on her favorite gifts. Want more? Check out more gift guides here.
Victoria Smith, the woman behind adored design blog SF Girl By Bay, is just as dynamic and intriguing as the platform she created. Ironically, she no longer is an SF girl and now resides in a gorgeous Echo Park home with her pup and boundless amounts of books. Boasting a varied career, including art buying, producing, and styling, her blog acts as a landing space for design inspiration. Her Society6 selections are just as quirky and elevated as her editorial platform, making for an incredibly eclectic collection of must-have knick knacks. Dive in below!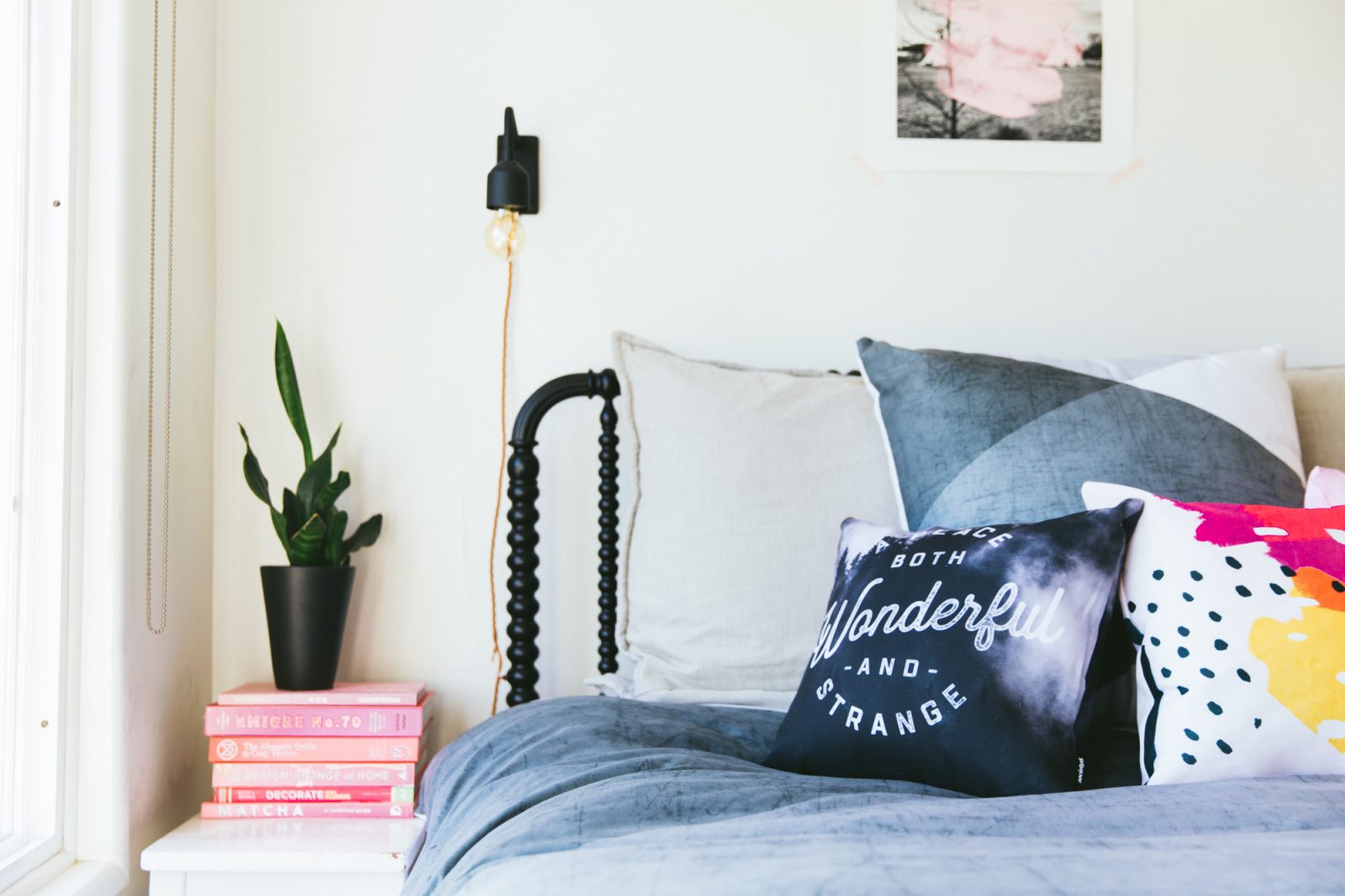 Describe your approach with interior design.
I'm pretty eclectic and a lot of my pairings might be considered unexpected. I tend to like a very mismatched mix of vintage and new. I'm of the belief that if you fill your home with things that mean something uniquely special to you, it will somehow work well together.
How has your blog, and the way you think about blogging, evolved since you started SF Girl By Bay?
The blog really just began as a hobby – otherwise I would have chosen a more design-related name. So it's grown from me simply sharing my personal takes on design in 2006 to a full-time job. I still love it for the same reasons I started doing it – a love of design, writing, and photography. The blog just happens to encompass all my great loves.
What is your favorite part of the holiday season in Los Angeles?
Well, I love that I'm closer to my family now and they all come to my house for dinner. Before I moved back to Los Angeles from San Francisco it used to be a lot of hours spent in airports.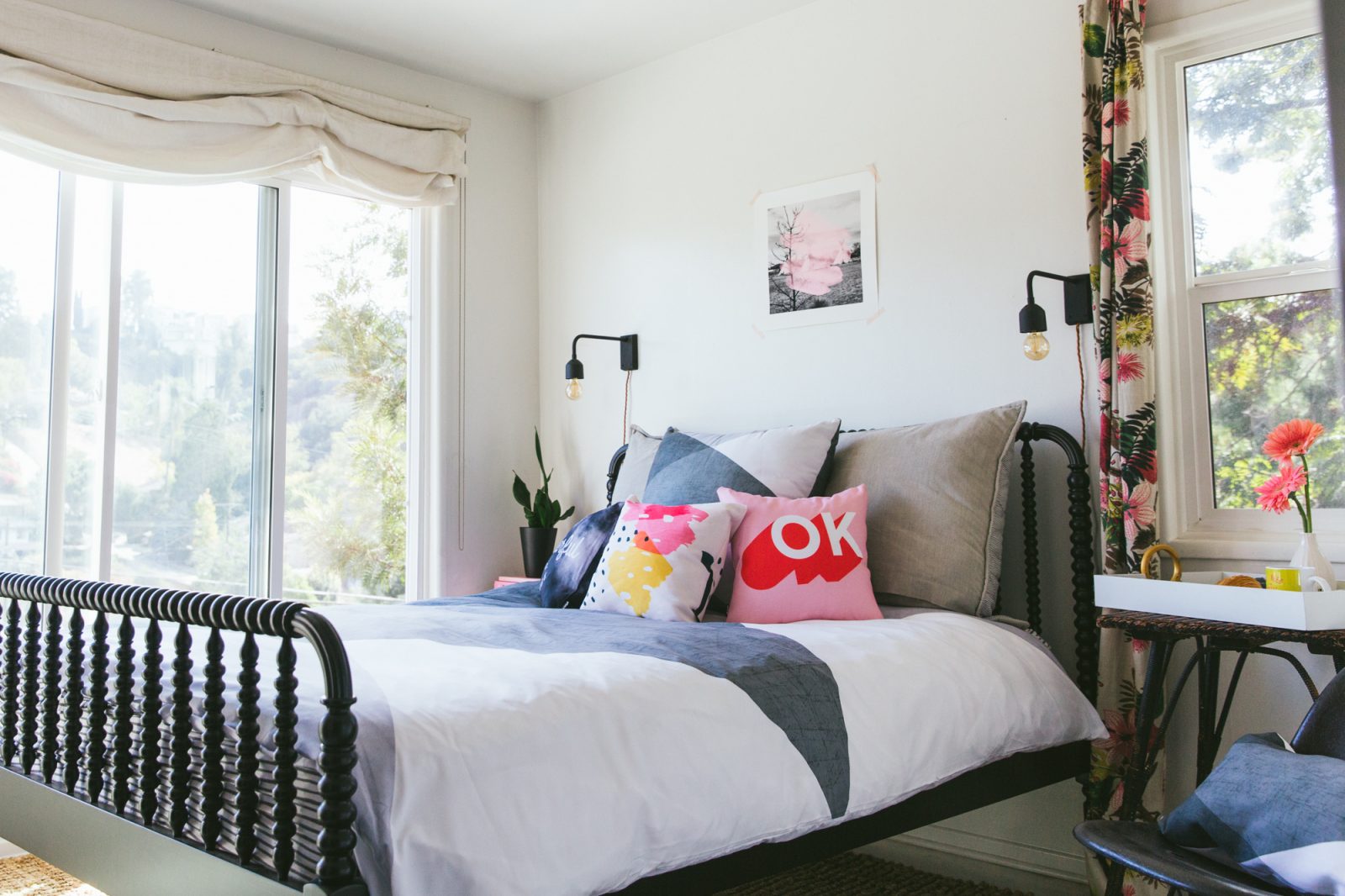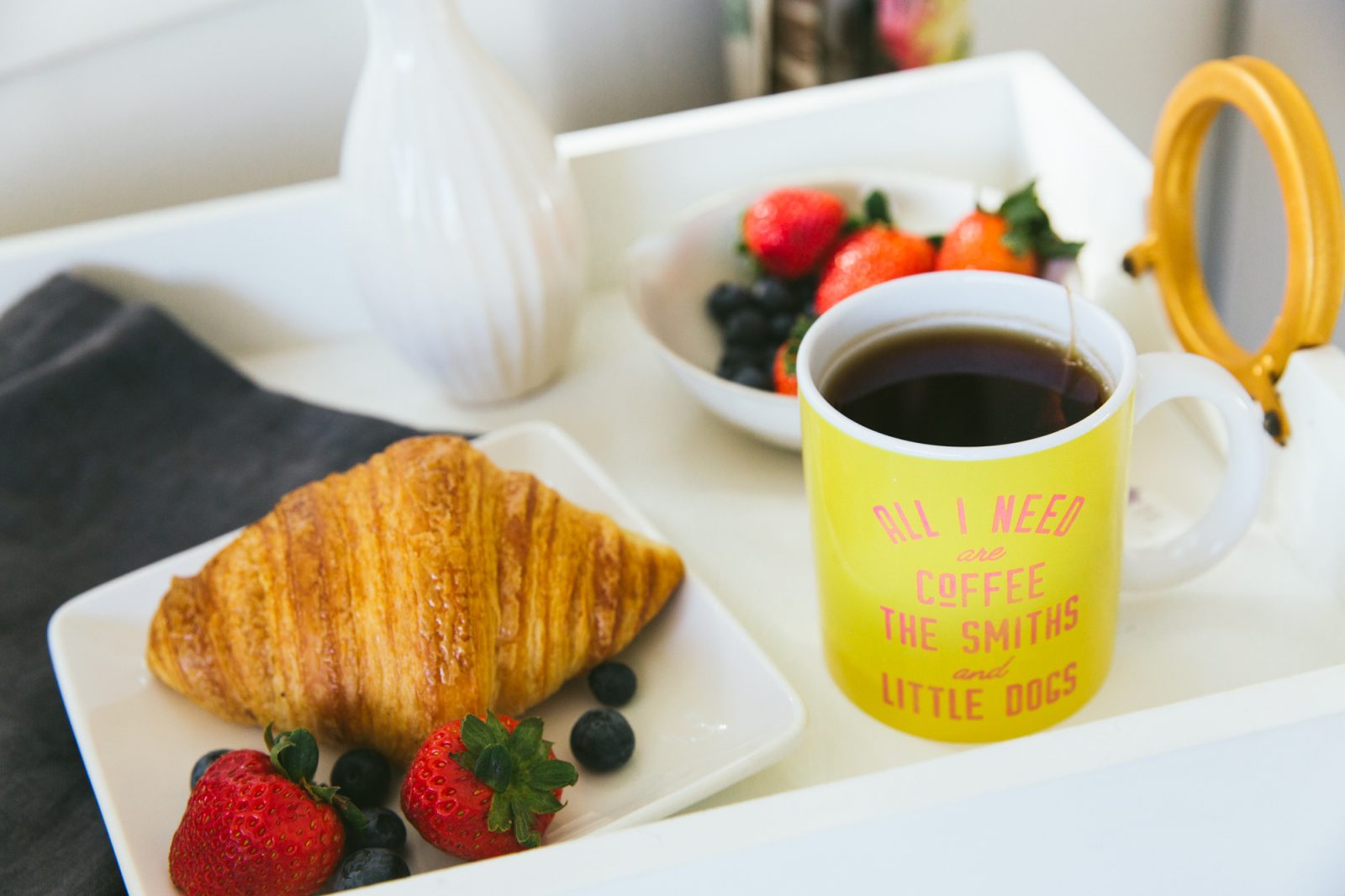 How do you alter your home space to reflect the changing of seasons?
I'm not particularly drawn to traditional 'red & green' holiday decor. Instead, I love a lot of white lights, candles and fresh greenery like pine branches. They smell great, too.
Do you have any holiday traditions or rituals? If so, what are they?
My family is from British descent so every year at Thanksgiving and Christmas dinner we do Christmas Crackers. We hold hands and break the crackers open to find riddles, silly toys, and even sillier paper crown hats which we all must wear at the dinner table.
Who is on your holiday gifting list?
Because we've all gotten older and my family doesn't really need much, I mostly just buy gifts for my two nieces. I also exchange small gifts with good friends.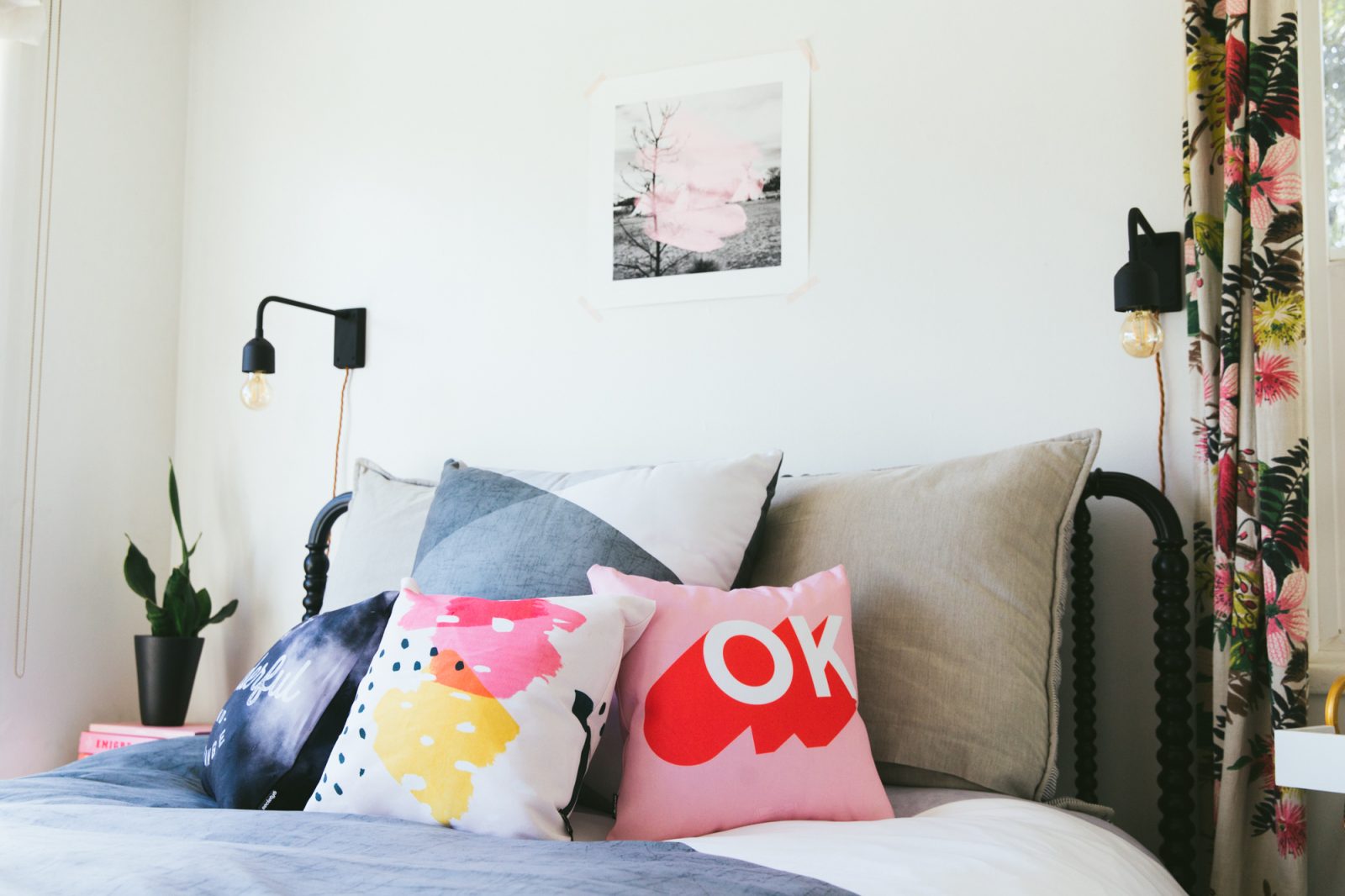 Out of your chosen Society6 offerings, who are you gifting what?
My nieces both have new apartments so they are lucking out and getting all of my favorite selections this year!
What is your favorite holiday memory?
My dad had this tradition every year – after we had opened all the presents, we'd sit down to breakfast and then he'd say, "Wait! Wait, didn't I hear Santa over near this closet?" and then he would pull out some really special present my brother and I had been hoping for. He did it every year, but somehow we'd still be thrilled by it.
What advice would you give a creative who is trying to transform their decor for the holiday season?
I think it's always best to create a space that's special to you – heirloom ornaments on the tree, sentimental decorations and lots of candles and twinkling white lights!
Black And White Triangles Duvet Cover