Between the tiger motifs, lush fabrics and framed black and white photographs of glamorous rock stars of the 1970s, you could say without a doubt that Night Palm, the appointment-only shop/showroom of interior stylist Tiffany Howell, is sexy.
And for those who find that a strange way to describe the strategic placement of pillows and record covers, or the way a Grecian sculpture juxtaposes with a Guy Bourdin book, we'd have to assume they've never found themselves in one of Howell's spaces.
Beyond her Silver Lake studio and gallery, the former creative director and video producer (her resume includes gigs with Herb Ritts and Trent Reznor) has put her moody, vibe-y spin on homes for a slew of stylish private clients, one of whom was Dave Neupert, the founder and partner in a few of LA's favorite cocktail spots, who enlisted Howell to take on his latest project — a Hollywood bar, boutique hotel, and recording studio that occupies a space that's been a dive bar, a crash pad for punk musicians and rock stars and even the sound stage for B-movie icon Ed Woods, among other things.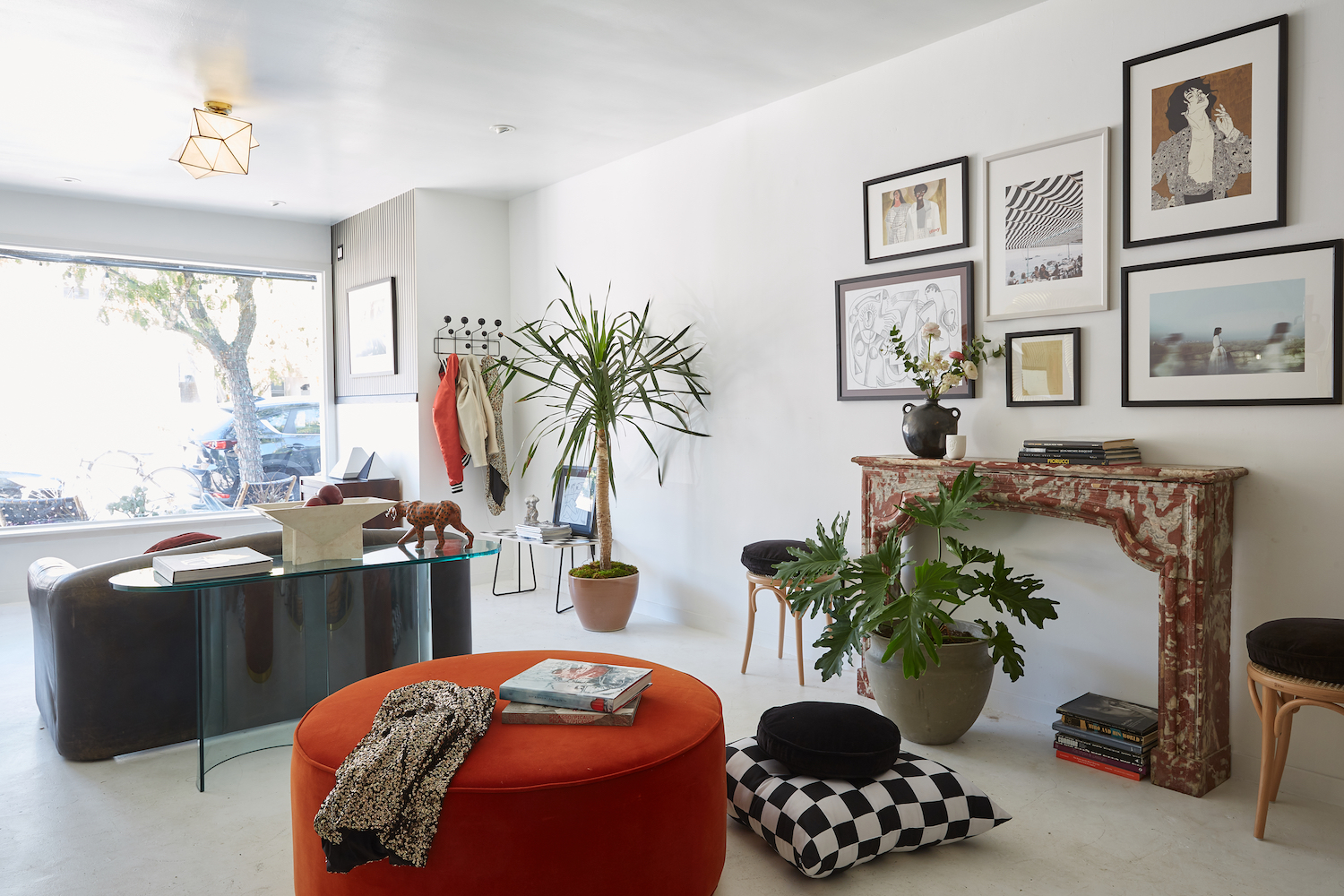 While Howell greatly looked to the location's past for inspiration on the interior design, the resulting aesthetic—plush velvet sofas, well-placed plant life, a curated selection of vinyl, mod lamps and a smattering of stylish coffee table books—has her signature sexy stamp all over it. Given her success at capturing the mood so well, we looked to Tiffany to offer up her no-fail ways of making any room a little sexier. Below, find the four things she suggests doing to turn up the drama and bring on the feels in your space.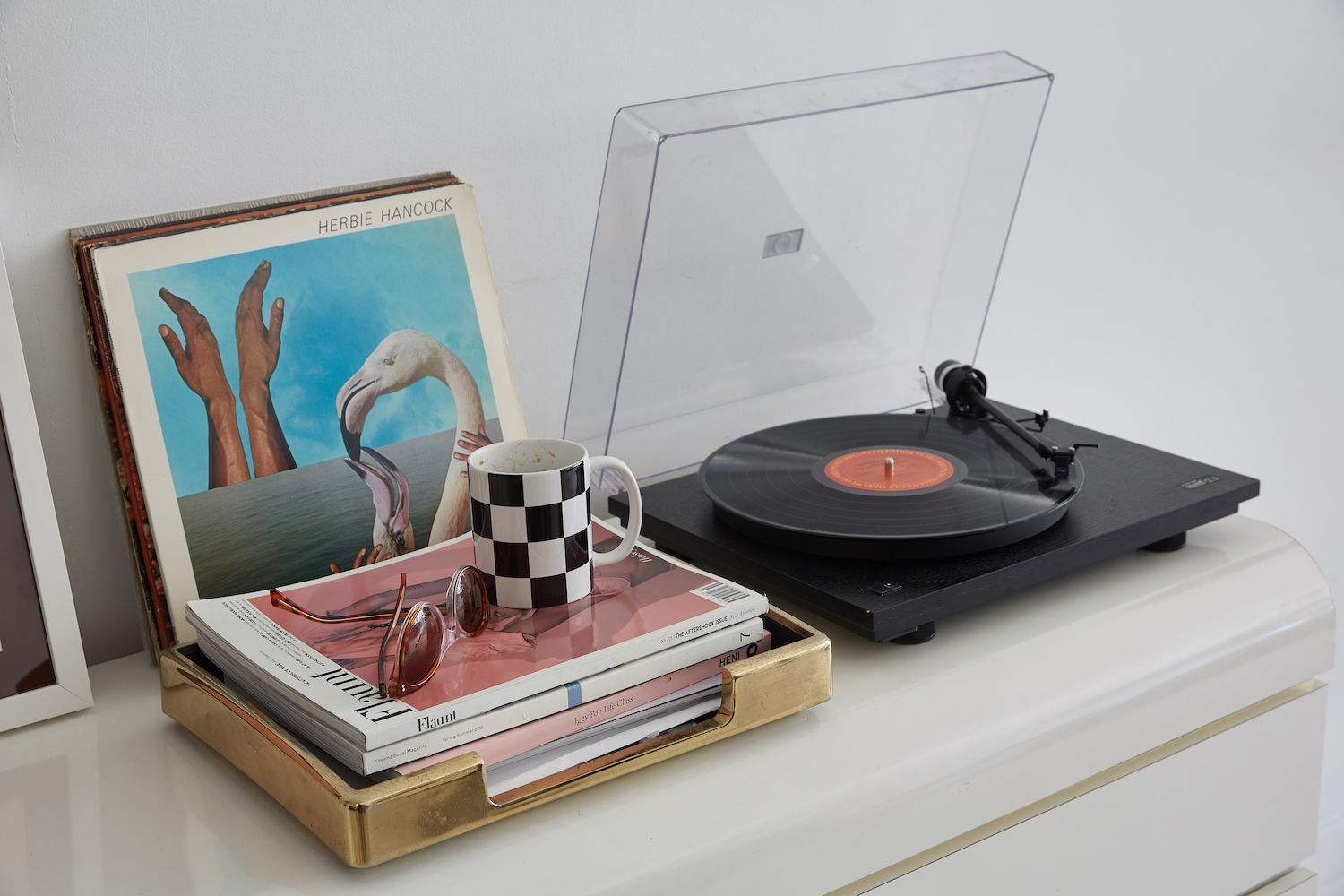 1. Get Emotional
Find things in your space that make you feel emotionally connected to it. I personally love music, so I need things that make me feel rooted to the music I love. I constantly have records playing and candles burning to create the perfect mood.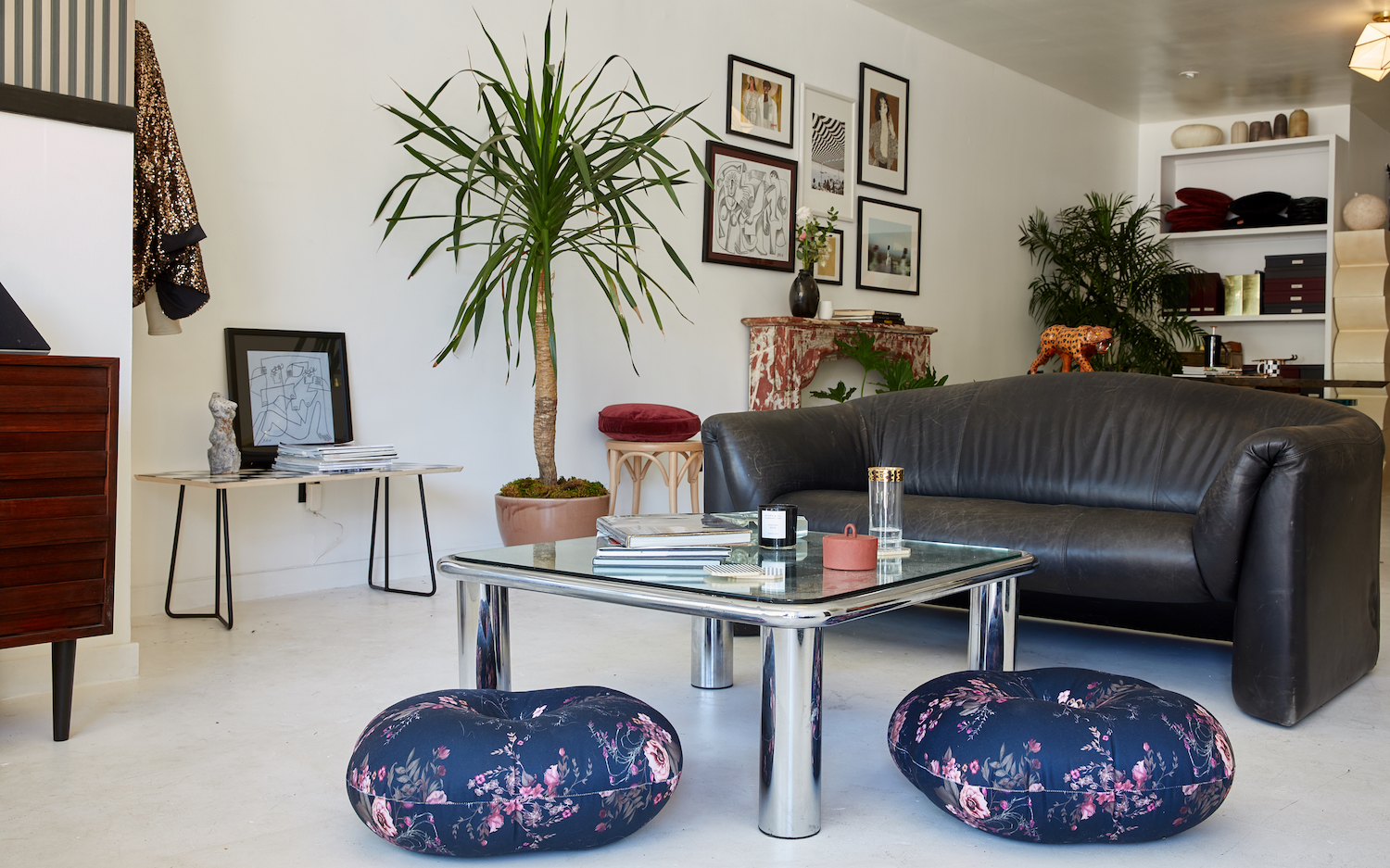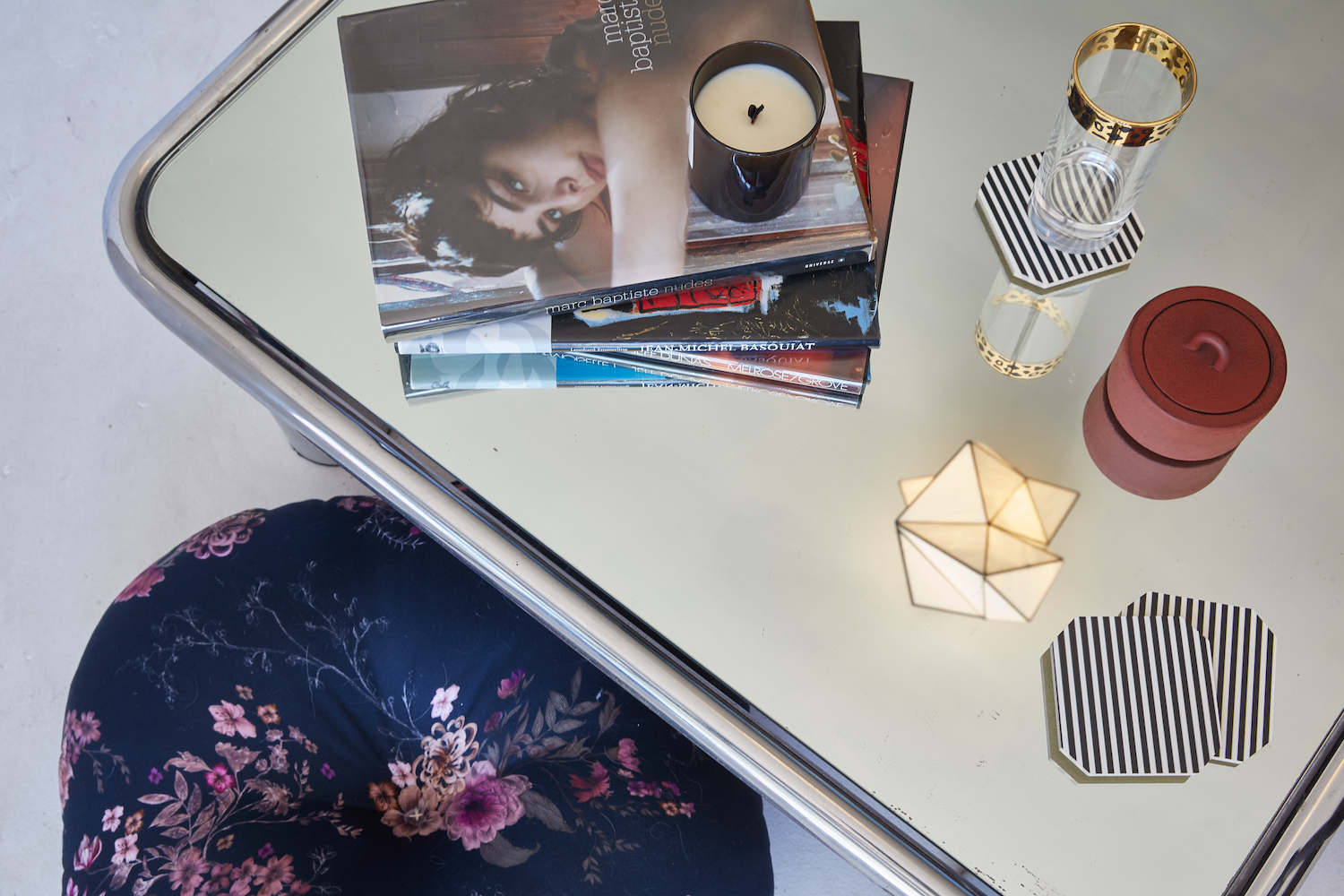 2. Bring on the Drama
I like to add a few pieces that bring drama to the space. You can do this with a pop of color on a wall or a fun fabric pattern (wallpaper anyone?). I love pops of deep jewel tones throughout my house. I also like to use sculptural chairs or large scale objects that are slightly unexpected.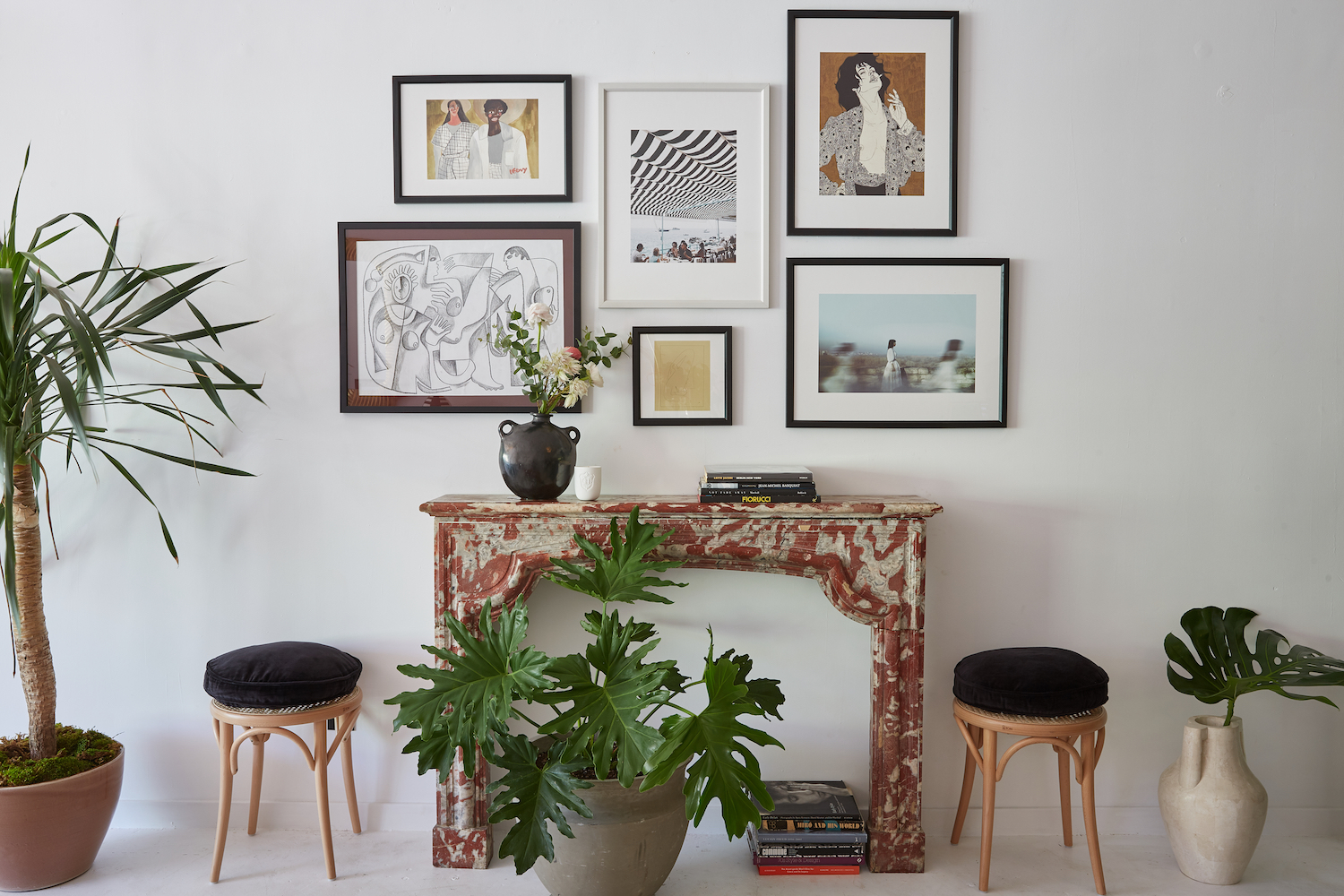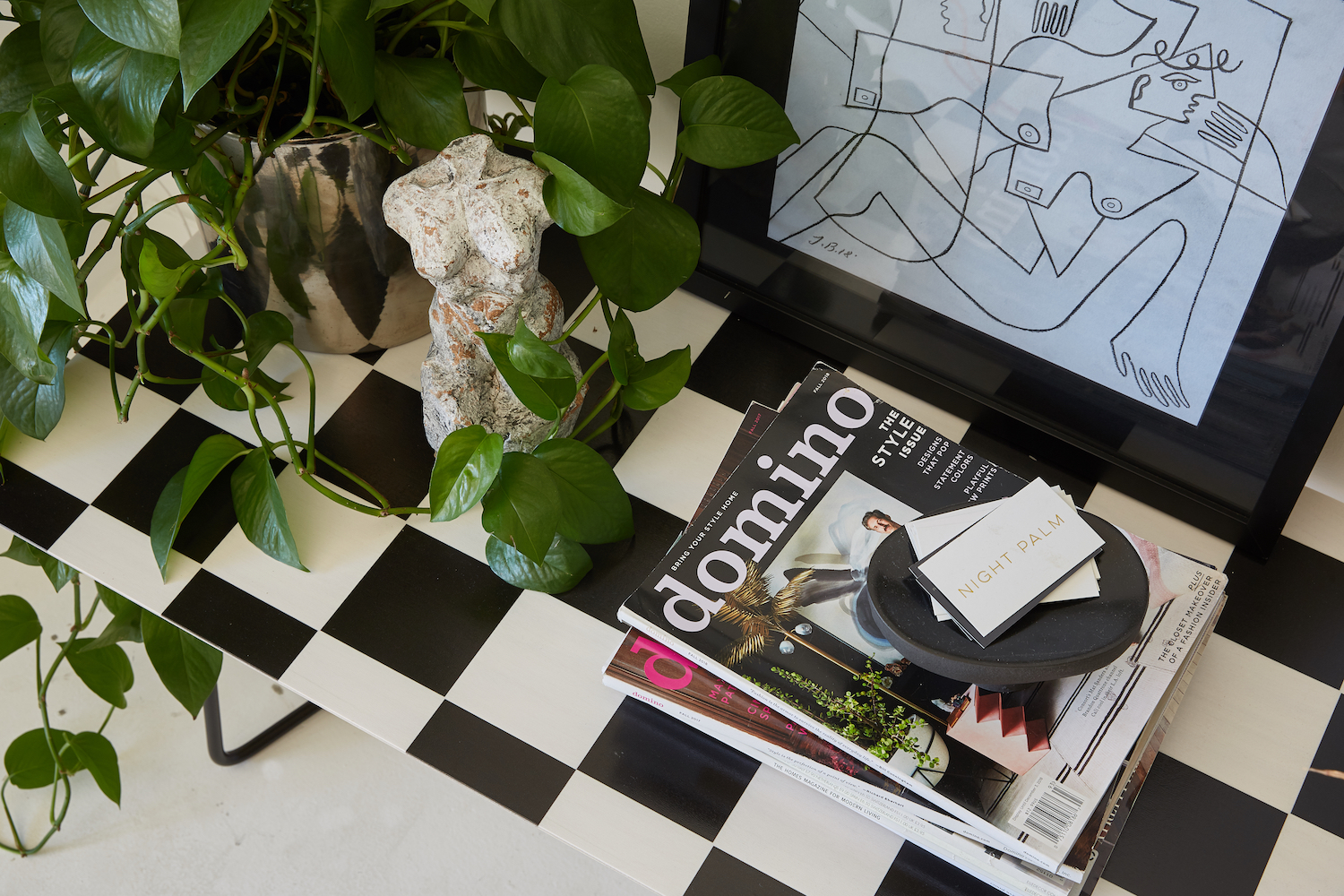 3. Art, Art and More Art!
Art can make your space become a love letter to your home. I collect portraits and I always joke that I fill my walls with paintings of the dinner party guests I would love to have over. I also use photos of places I want to look at constantly and romanticize about traveling to.
4. It's All About the Feels
Add textures that make you feel good and want to spend time in the space. I personally love velvets and soft textiles made for lounging.
Shop Tiffany Howell's Picks:
Checker Cross Squares Black & White Coffee Table
by Beautiful Homes
$249.00
Japanese Boho Floral Bar Stool
by Casey Saccomanno
$199.00
Japanese Boho Floral Floor Pillow
by Casey Saccomanno
$79.99
Summer Framed Art Print
by Sabrina Arnault
$71.99
Bold Stripes, Capri Framed Art Print
Checker Cross Squares Black & White Coffee Mug
by Beautiful Homes
$15.99
Stripe Black & White Vertical Coasters
by Beautiful Homes
$12.00
Checker Cross Squares Black & White Floor Pillow
by Beautiful Homes
$89.99
Stripe Black & White Vertical Side Table
by Beautiful Homes
$159.00