If you're a first-timer at writing a business plan, the key is to

keep it simple

. These tips will have you thinking about and taking critical first steps to generating income with your artwork.
The following is brought to you by illustrator and artist-educator, Marc Johns. His successful art career isn't due exclusively to his comedic illustrations and loyal fan-base–he backs his art up with the business know how to succeed in the print-on-demand world and beyond. Lucky for us, he doesn't keep those secrets to himself. Grab a napkin and something to write with. This Society6 artist has some things worth jotting down.
Let me start by saying this: there is no one-size-fits-all business plan for artists. Every artist's work is different, every situation is different. But the goal is the same: to earn income from your work. And there are certain elements that form the foundation of just about every artist's career, so let's take a look at what those are.
Every successful artist needs to start with three things:
1. Great artwork
2. A group of people who enjoy their art
3. A way for people to buy their art
Sounds simple, but many artists make the mistake of only focussing on making great work, assuming everything else will take care of itself. It won't. Others focus only on setting up a shop without any regard for the quality of their work or building an audience, and wonder why people aren't throwing money at them. Sorry, but you need all three. Here's what you need to get them all: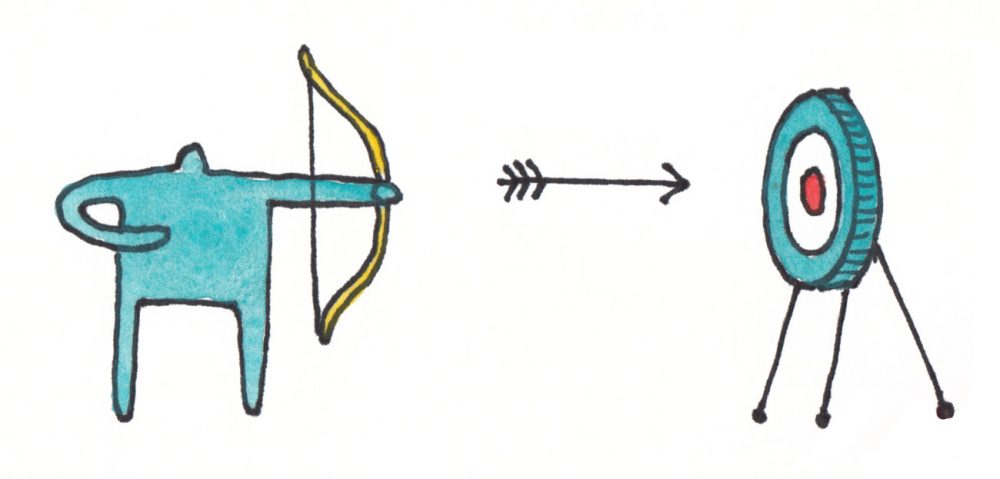 1. Set goals and figure out how to stick to them
Are you hoping to land gigs painting murals? Or build up a side income of $300 a month on Society6? Be clear about what you want and you'll already be ahead of most artists. Goals will help you define what you need to focus on. Write them down on a piece of paper and put it somewhere you'll see every day.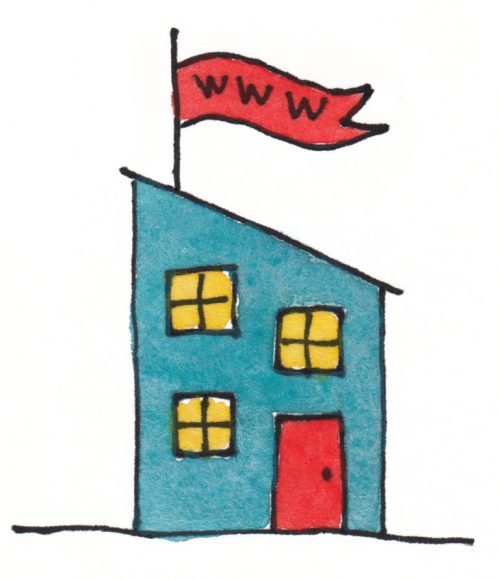 2. Build a website!
You need a home on the internet, a website with your name on it, that will always be yours. It should have an address that is your name or your artist name, e.g. jackiesmith.com or superfancypants.com. If Instagram collapses, or everybody quits Facebook, there will still be a place on the internet where people can find you. Squarespace is a terrific way to set up your own beautiful website. At the very least it should have a sampling of your best work, a page about you, and a way to get in touch.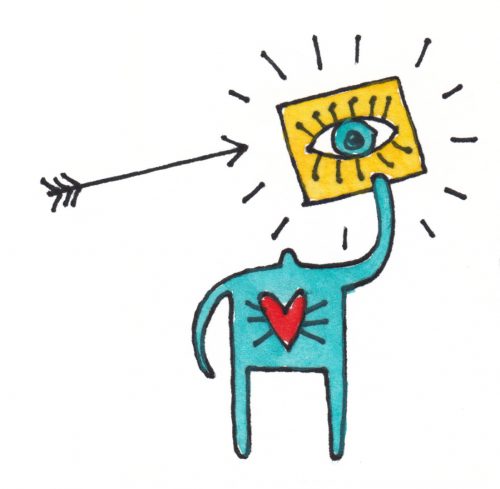 3. Where will new fans/customers find you?
You need places for people to discover you, and you need a way for people to follow you once they've found you and fallen in love with your work. This is what social media is good for. So let's look at the two separately: Posting to Facebook and Instagram are the obvious places to share your work and be discovered. But you can also look at other sites that would suit your style of art, such as Behance, Dribbble, and Ello. Once people have found your work, you need a way to keep in touch with them. They can follow you on Instagram and Facebook. For bonus points, set up an email newsletter and get folks to subscribe. It takes much more effort, but email is super effective. You subscribers are much more likely to see your email than your Instagram post.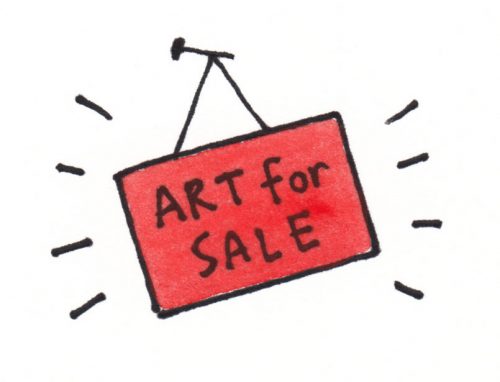 4. Define actual and potential revenue streams
Are you looking to get hired to do commissions? Do you want to sell prints and t-shirts? You need to be clear about this, and set it up so it's easy for people to hire you or buy your stuff. Use Society6 (obvs) for setting up a print-on-demand shop, or put a big 'HIRE ME' button on your website that links to a page with details on how to book you.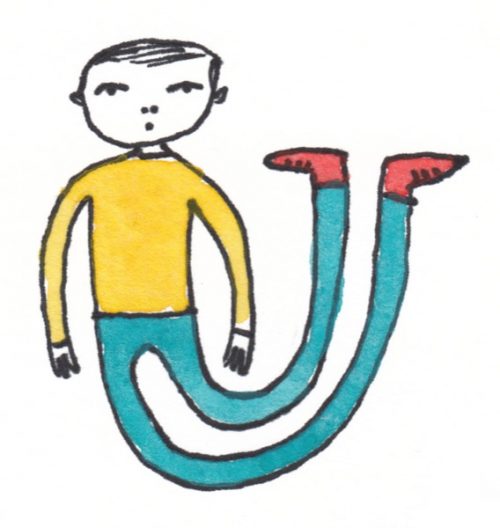 5. Prepare to flex your business plans based on what gets the most traction with your fans
As you share your art, notice what resonates, and make more of that. Experiment. Refine your craft. Make work that connects with people while still being yourself. You don't have to cater to goofy trends.
Your goal of earning income from your art can stay the same, but HOW you earn that income should be flexible. You may start out offering your work as prints, only to discover that people LOVE your work on t-shirts, or want to commission you for wedding invites, so it's good to be ready to shift your efforts to where you'll get the best results.
Get to it!
Having a business plan will keep you on track, and help you avoid getting caught up in details that don't matter. The only way you'll feel like you're getting anywhere is if you have goals to work towards. Okay, let's do this!
Illustrations courtesy of Marc Johns
everything's gonna be super duper Coffee Mug
free your shooting star Wall Tapestry
what to focus on Throw Blanket
knowingness & uncertainty (face) iPhone Case
the most badass bicycle ever Tote Bag
the whisk wasn't the tallest Wall Clock
let's be magnificent Stationary Card