Danielle Nagel is all about the creative hustle.
The maven behind Dazey LA, the women-first coworking space Biz Babes and Dazey Desert House Airbnb is a pro when it comes to bold design and crafting stunning spaces. So, it's no surprise that she made some magic happen when she gave her own apartment a complete makeover. Here, take a peek inside her lush space and gather some decor inspo of your own!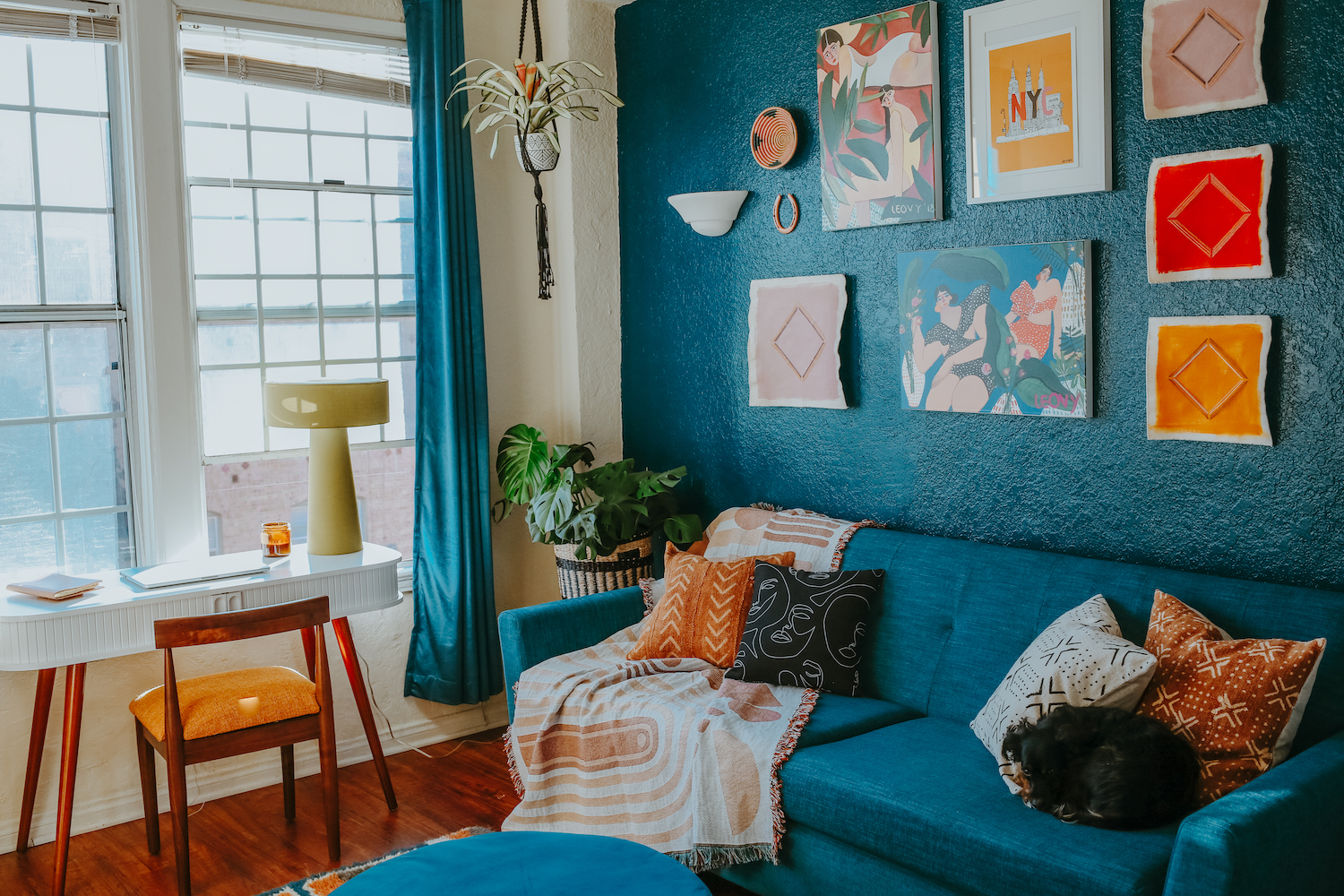 Time For a Makeover
New digs for the Dazey Den! When Phillip and I moved in together a few years back we updated his major "bachelor pad" to a cute but simple little spot. We didn't really have the budget for a space that truly reflected our taste and personality, but we made do with some solid pieces and minimal decor. Fast forward a few years later after starting Biz Babez, buying our Dazey Desert House and launching a decor section of our website (the Dazey Den), our apartment started to feel a little lack luster. We knew it was time for a facelift.
I found some amazing prints by one of my fav artists Ana Leovy and even got some rugs and pillows. We swapped out our more mellow furniture with bold, bright, and on brand pieces and then topped it all off with some gorgeous goodies from the Dazey Den.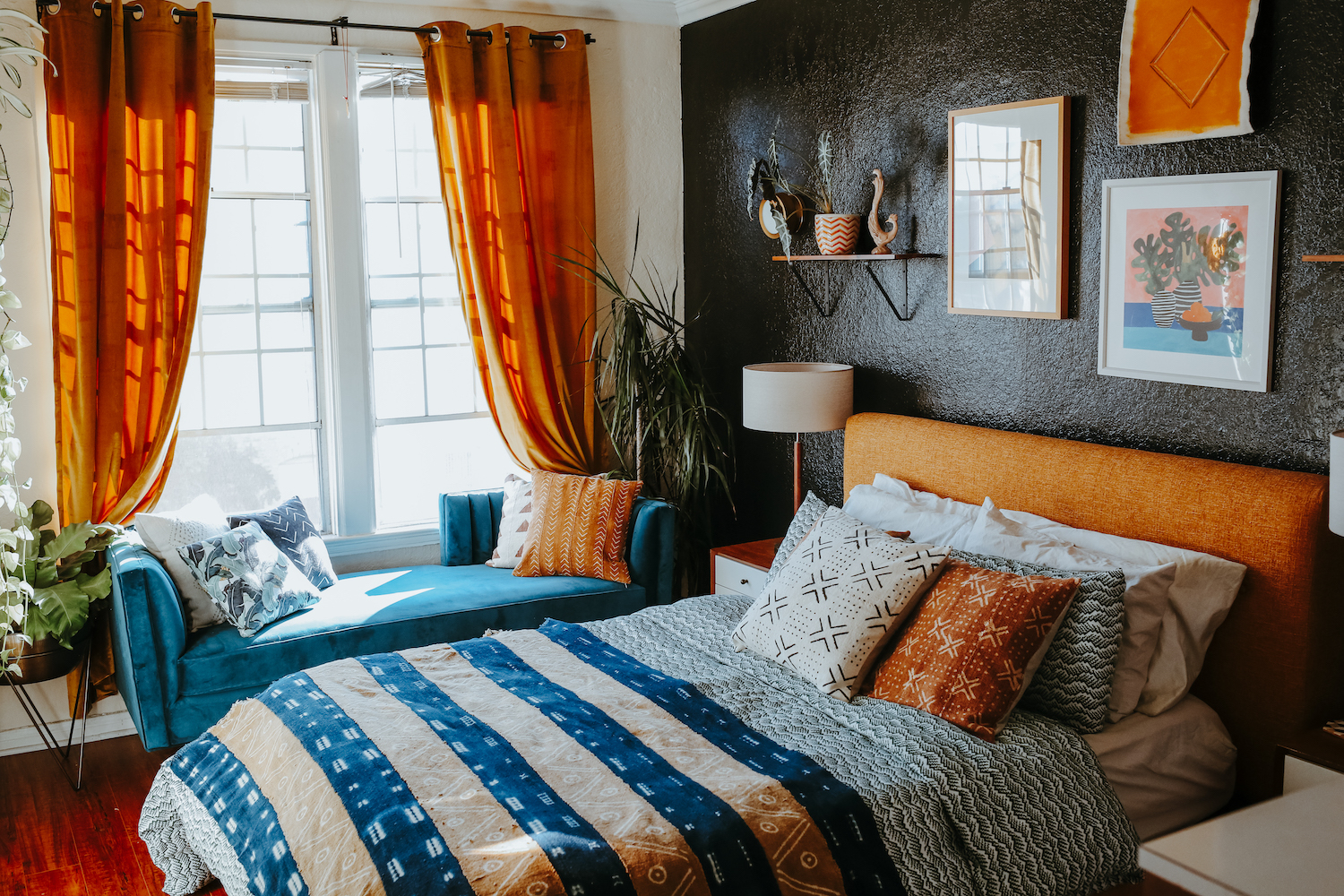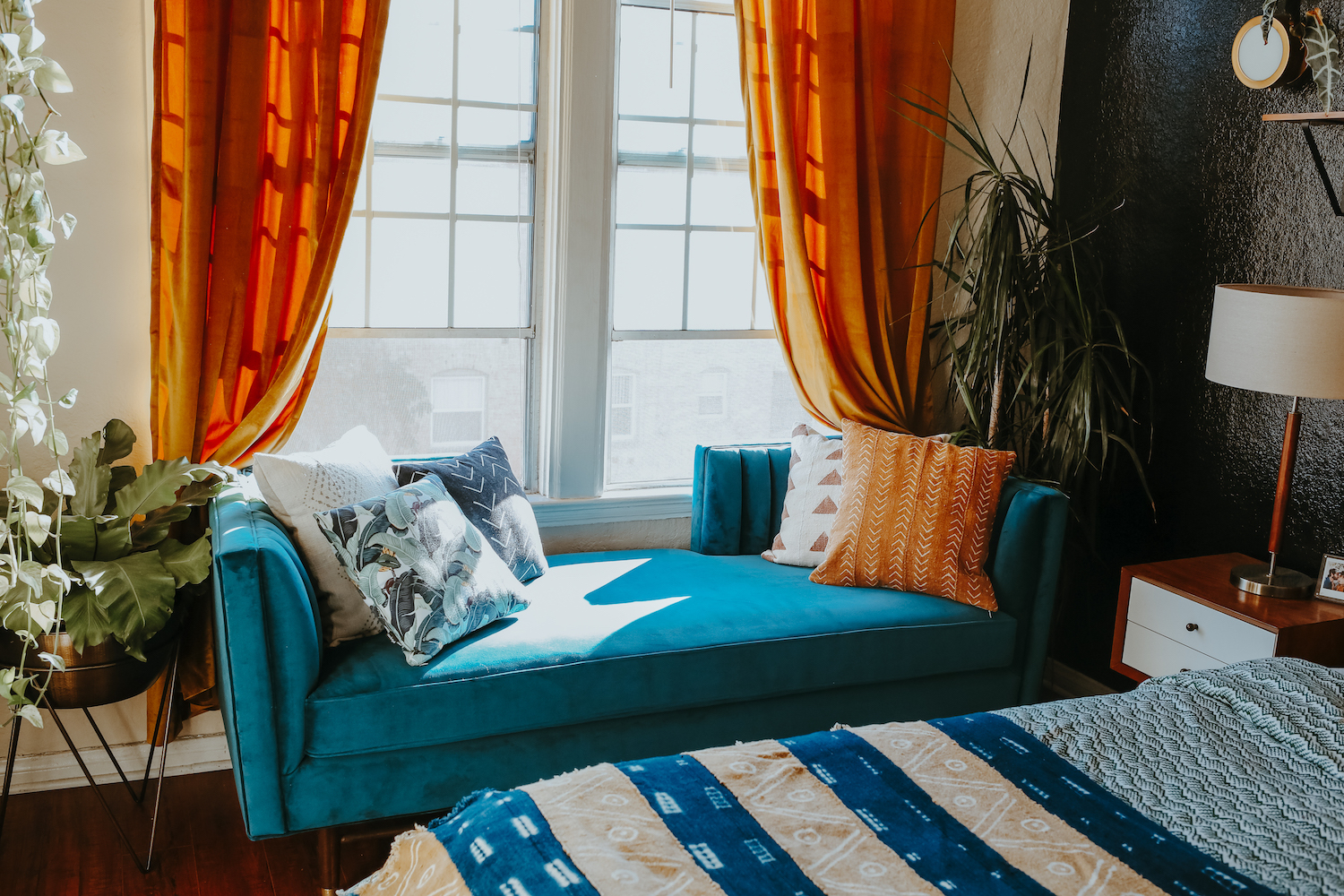 Going Bold in the Bedroom
We decided to make a daring statement with a black accent wall. This was fully and unashamedly inspired by the fab Bobby Berk of Queer Eye, I'm obsessed. Then we brought it back to the light side with some punchy and dramatic contrast colors. Had to keep things true to Dazey! The funky S6 prints really pop on the wall next to our painted canvas art pieces by Emily Keating Snyder. Another major upgrade was swapping out our old vintage chair (that was cute but had seen better days) with this velvet daybed! It added a whole new space for us to both sit. It gave us a reason to use the bedroom aside from just sleeping, and now Phillip basically works on it all day!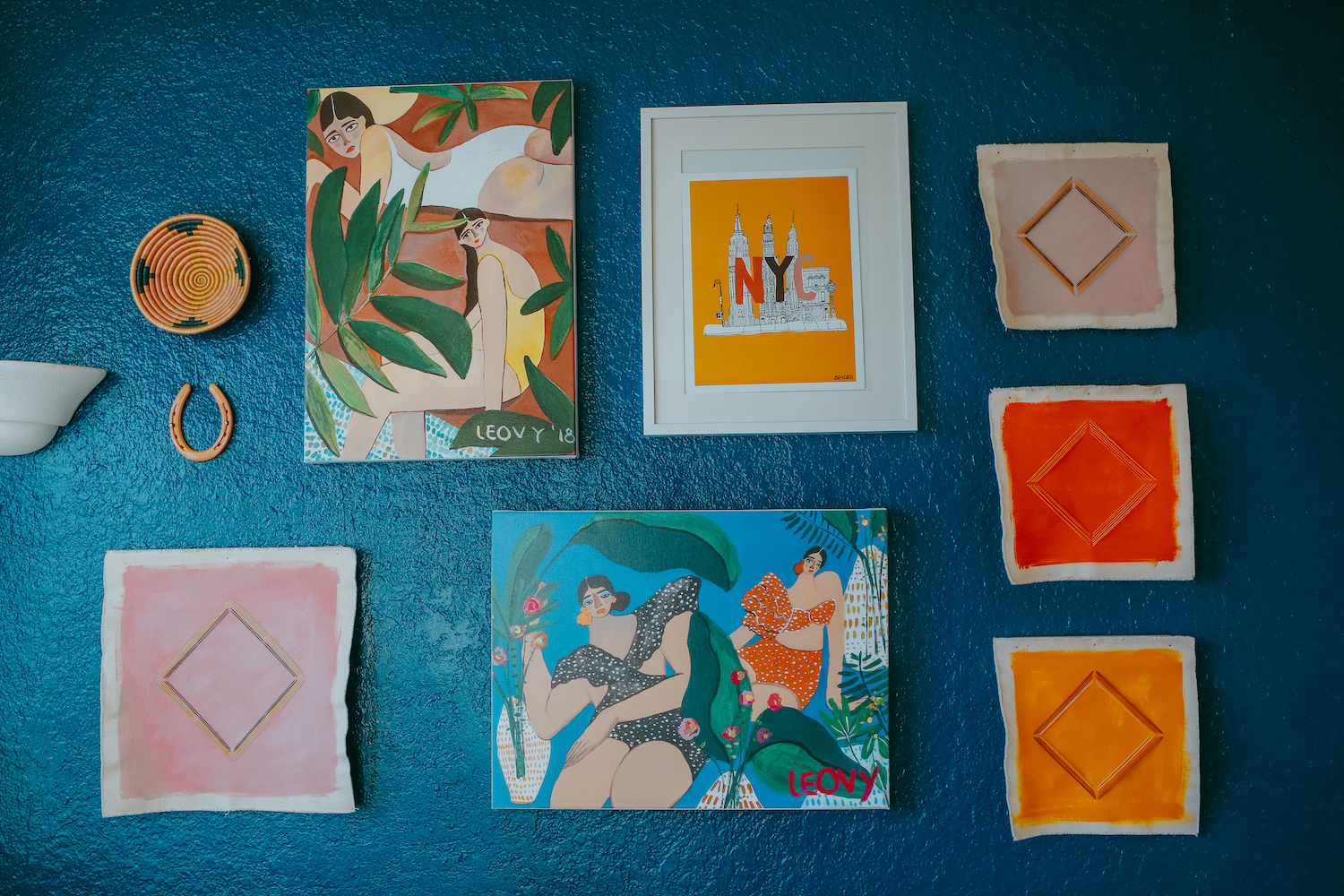 Everyday Inspo in the Workplace
If there's any space I would prioritize in making aesthetically pleasing and my own, it would be my workspace, hands down. This is the place where so much of my artwork is born. Having an inspiring workspace is key to me as a creative. It gets me in the right headspace to design in zen. The new teal blue wall is strangely calming yet inspiring with some really beautiful work by Ana Leovy, centered in our gallery wall. I also like to keep a rack of the most recent collection right by my desk so I have easy access to everything for reference, wearing and styling. I also love to show off what's new to friends who come over!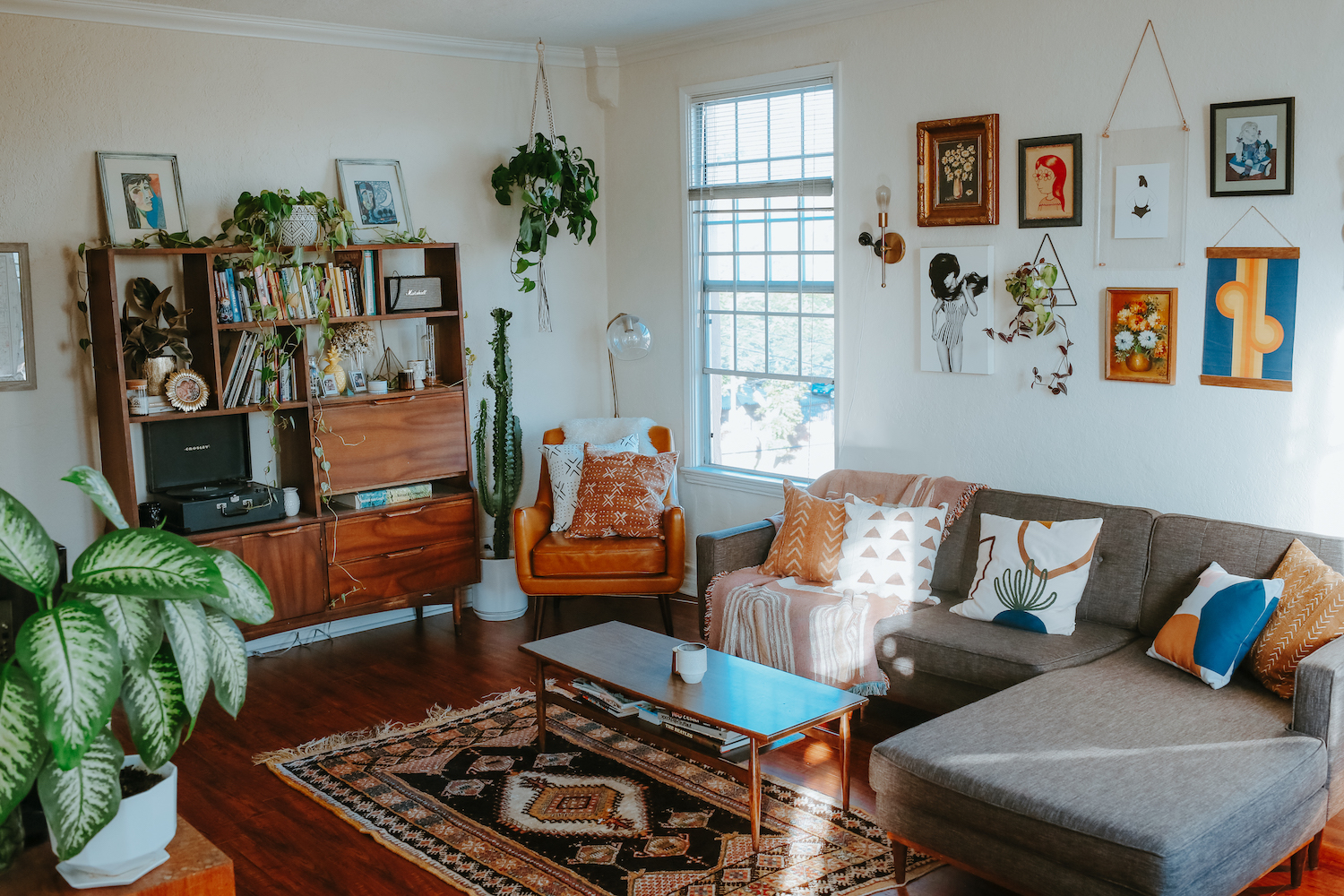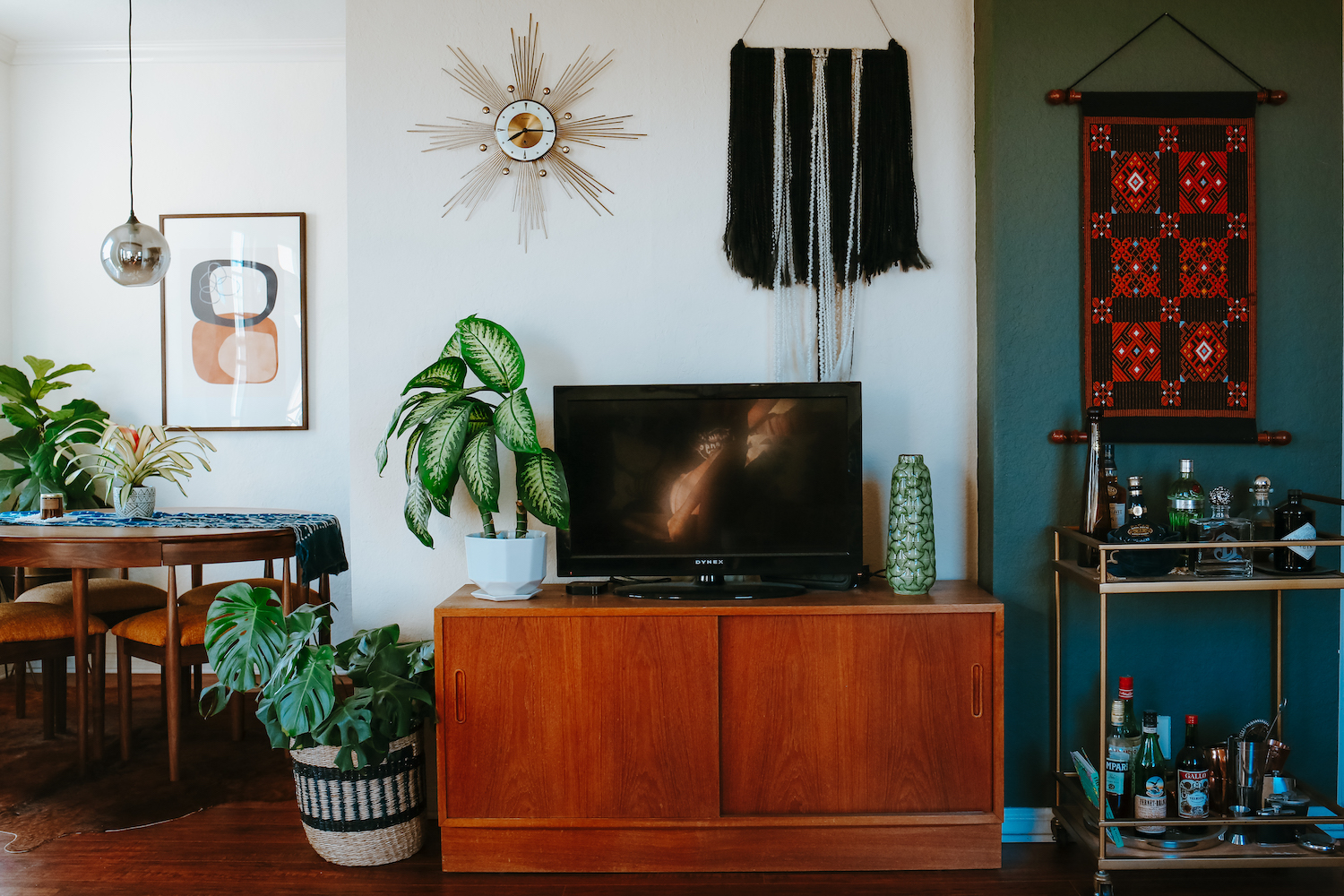 Sprucing Up  With Greenery and Patterns
We had a pretty solid living room before this project, but we decided to make it even more magical with some extra plants and plant hangers from the Dazey Den shop. Another easy and super effective way to spruce up a space is by adding new textures and textiles! We swapped out all our old pillows for these beautiful mud cloth babies.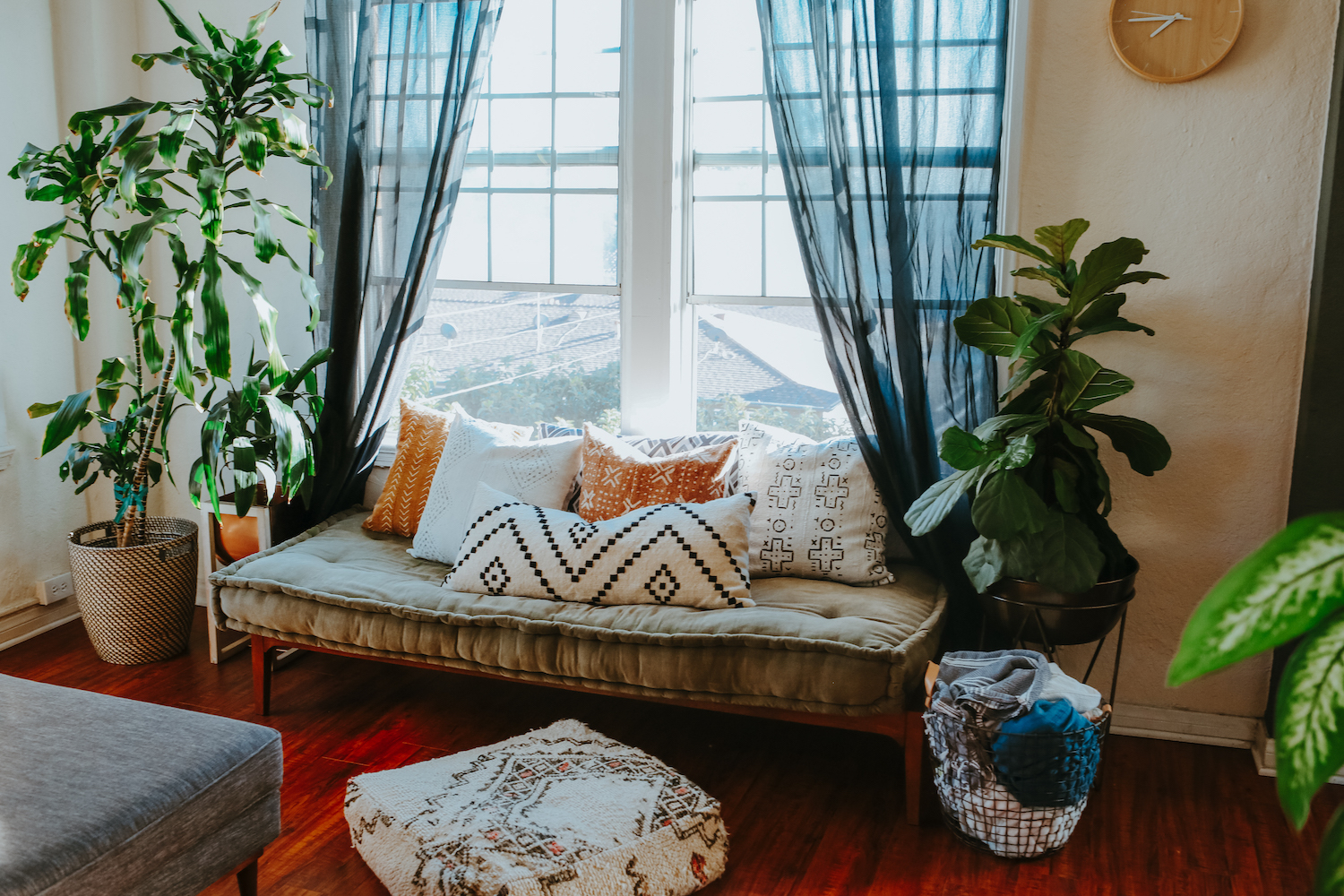 Heat wave Canvas PrintHeat wave Canvas Print
Johanna Ortiz Canvas Print
Faces in Dark Throw Pillow
by Explicit Design
$29.99
Mudcloth Big Arrows in Black and White Throw Pillow
Shape study #2 - Lola Collection Wood Wall Art
Equinox Framed Art Print
by Tracie Andrews
$160.99
Pink Wall Monstera Framed Art Print
Surrender Framed Art Print
by Leanne Simpson
$105.99