My tote bag is a trash can. Not like an actual garbage bin swinging from my shoulder, it's just a regular bag exploding with junk. After spending my whole life wading through fifteen candy wrappers, three pairs of scissors, and a coupon for toaster pastries to get you that last piece of lint-covered gum, I've been trying to get behind the idea of prepping different totes for different occasions. Do you too need a bag intervention? Join me in embracing a tote for every experience.
GOING HOME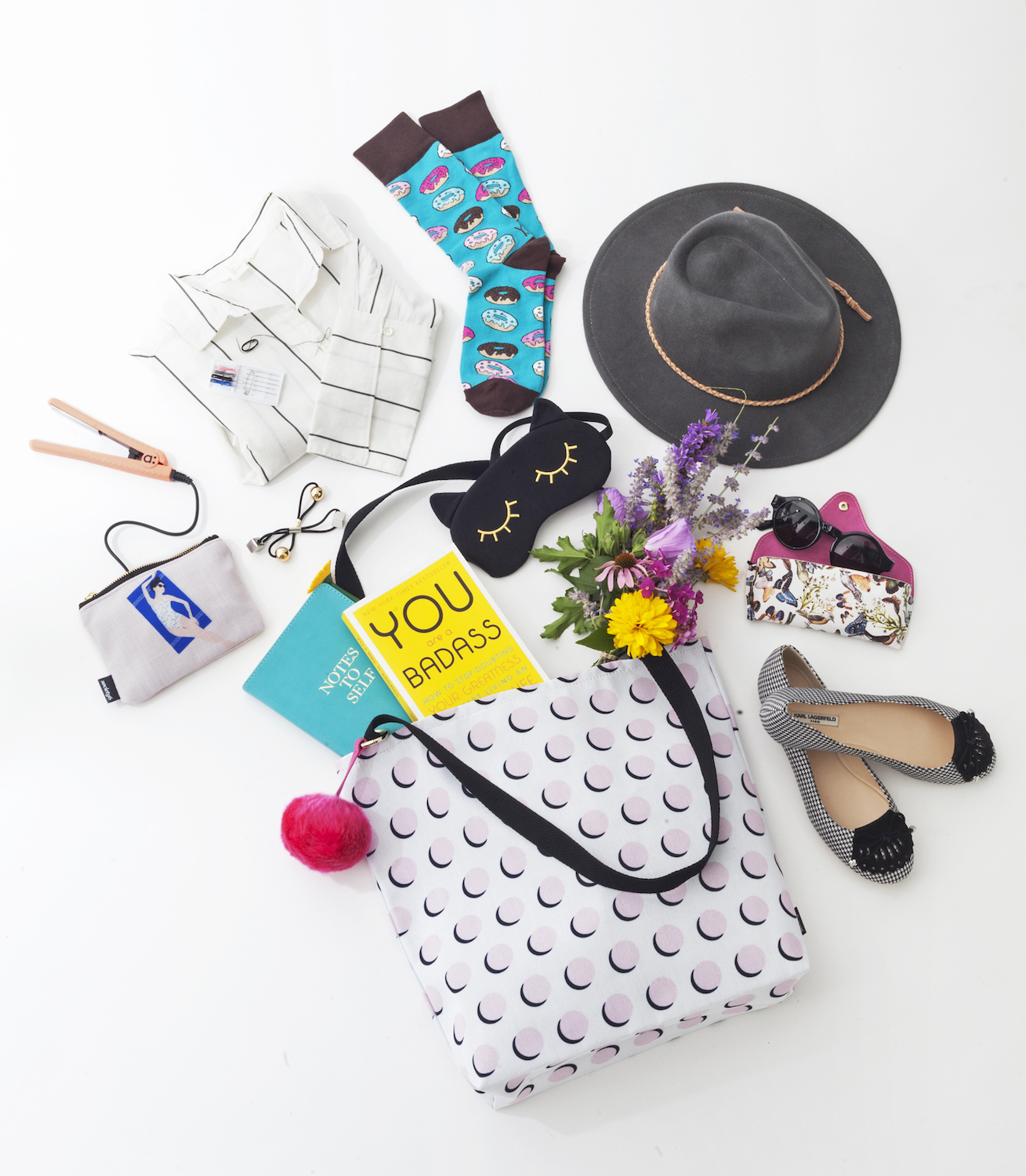 Your roommate has been practicing her high notes for the school musical all week and you now feel very in touch with Les Miserables. Turns out there's only one cure: a weekend at home. And sure, your little brother has turned your bedroom into a lego fort and your parents forgot to tell you about the neighborhood watch meeting happening in the living room, but the distance from campus has never felt so sweet. Best part? You can keep the contents of your away-bag light since your drawers are already stuffed with your old favorites.
GOING TO THE GYM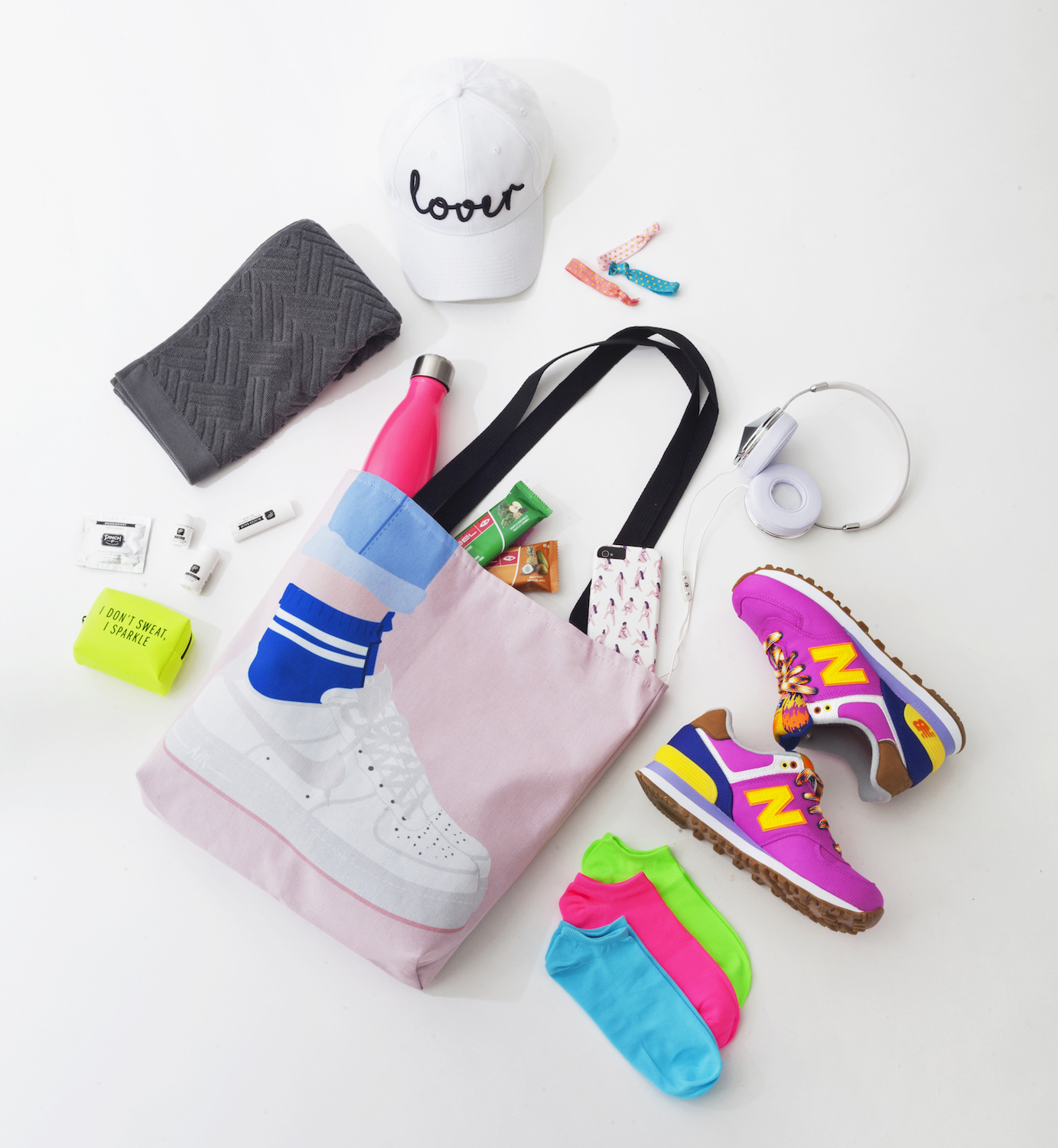 Going to the gym is so ugh. But going to the gym when you're unprepared is particularly masochistic. If you've ever used the rowing machine without a hair-tie or tried to run sock-less, your entire workout feels like an eye-roll emoji on repeat. Set yourself up for success by stocking your gym tote full of essentials like deodorant, hair bands, socks, healthy snacks, and a water bottle. Knowing you can grab your bag at any time and be fully gym-ready will be one less weight on your shoulders.
GOING TO CLASS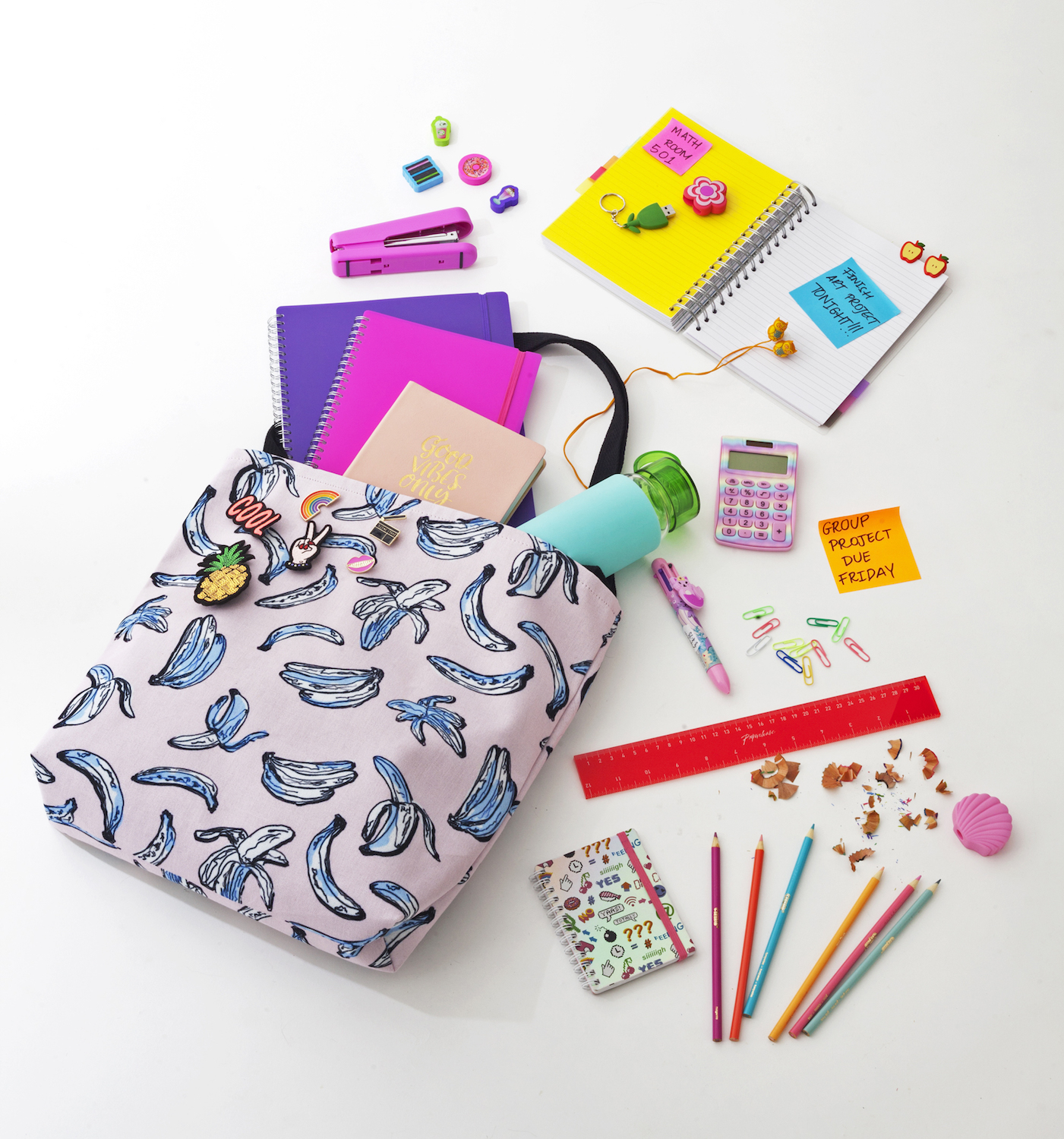 It can be hard to keep that YOLO vibe when your weeks look like class: all day, everyday. Fight the lame by packing your bag with reminders of how cool you are and choosing supplies in punchy colors that make you happy. And never forget to throw in your headphones so you can blare that new Frank Ocean album while you power walk to Political Science.
GOING OUT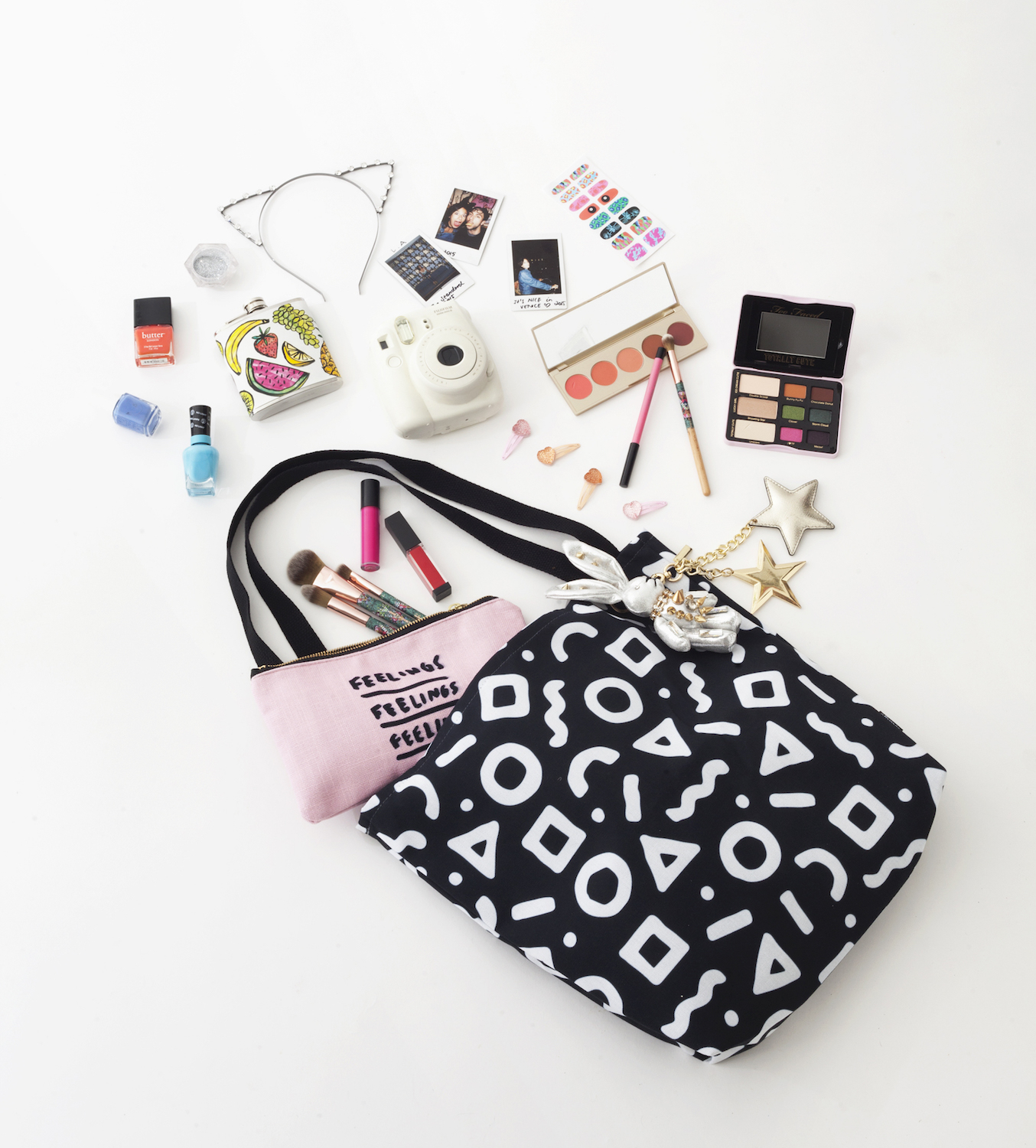 It's not a night out until you're screaming "This is my song!" at every song. Prep your bag for a party by throwing in a retro disposable camera, random accessories for a potential mid-evening costume change, and a tongue-in-cheek flask (shh…it'll be our secret!). Also, our carryall pouches make great makeup bags in case you need to give someone a ten minute cab ride makeover.
GOING ABROAD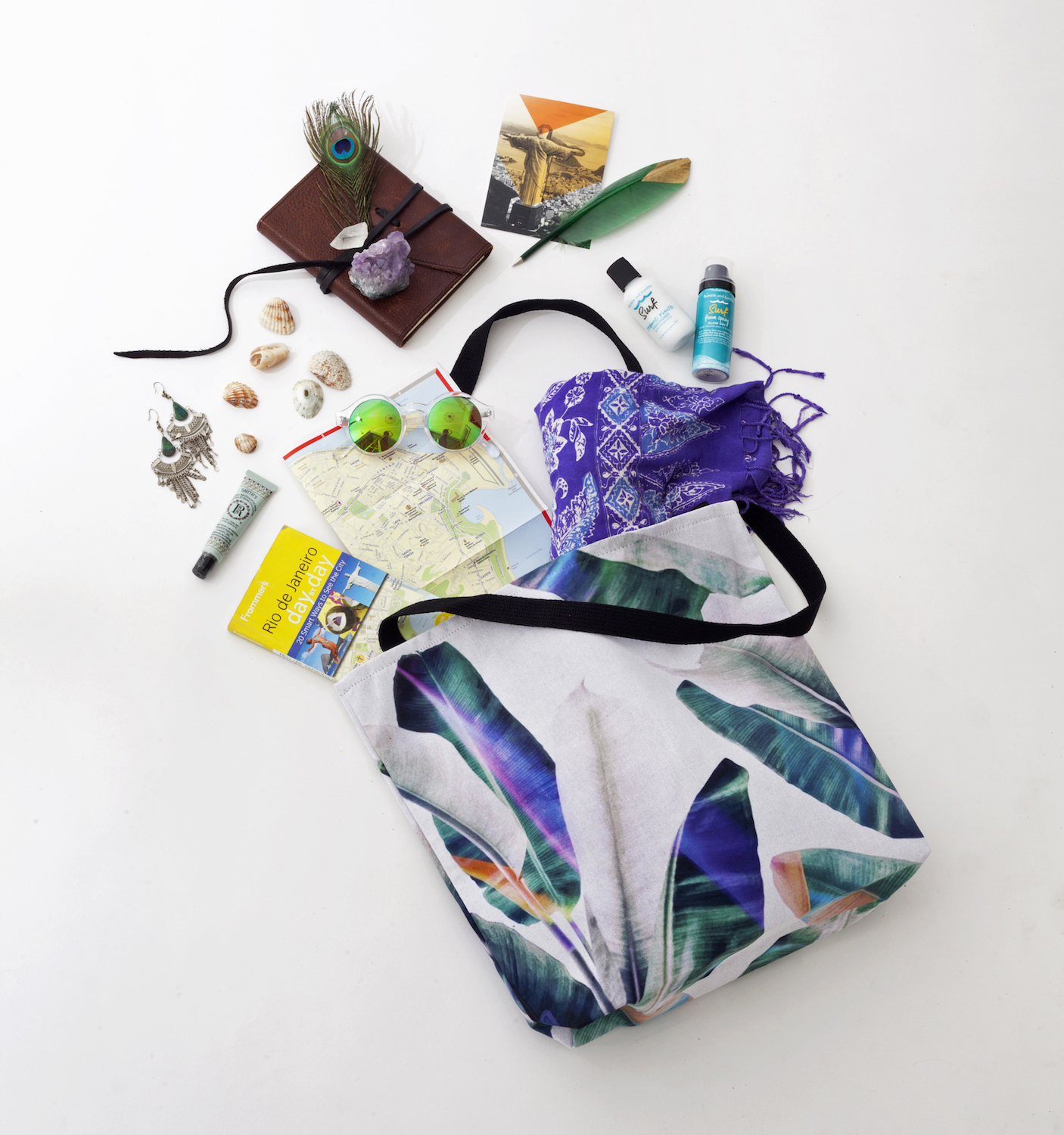 Whether you're studying abroad or taking the spring-break trip worthy of its own reality show, a travel tote is a must-have. You'll feel all the more adventurous in an unknown place knowing you've got a world of comfort snug and safe under your arm. Besides, it's the perfect place to store maps, sunscreen, and totally useless translation dictionaries. My advice? Stick with words you know: "Margarita, por favor!".
Photos by Angela Lewis
Styling by Jess Albano
by Hanna Kastl-Lungberg
$24
FORCE & SOCKS Tote Bag
65
Pantone rose quartz Tote Bag
156
Abstract Pattern 002 - Black Tote Bag
30
FEELINGS Carry-All Pouch
84
Nude Girls Phone Case
140
Frida Floral Tote Bag
1950