Part of the fun of living in a dorm is having the freedom to decorate your space as you please.
Roommate and space limitations aside, your school living situation can actually be pretty freeing if you embrace the impermanence of it all. Enter: removable wallpaper, which as it turns out, is as versatile as it is easy to use. Here, Lisa Prang shares three creative ways to amp up your space whether you're off or on campus. Check them out below!
After moving into my first apartment over a year ago, I knew I wanted to add some extra color to my place without spending an arm and a leg. And may I add, living in an apartment or dorm or really anywhere with stricter rules for that matter can be tough to really explore all your options when it comes to paint and real wallpaper. My apartment is very bright and white which I do love, but I wanted to subtly bring out even more of my personality by using apartment friendly removable wallpaper!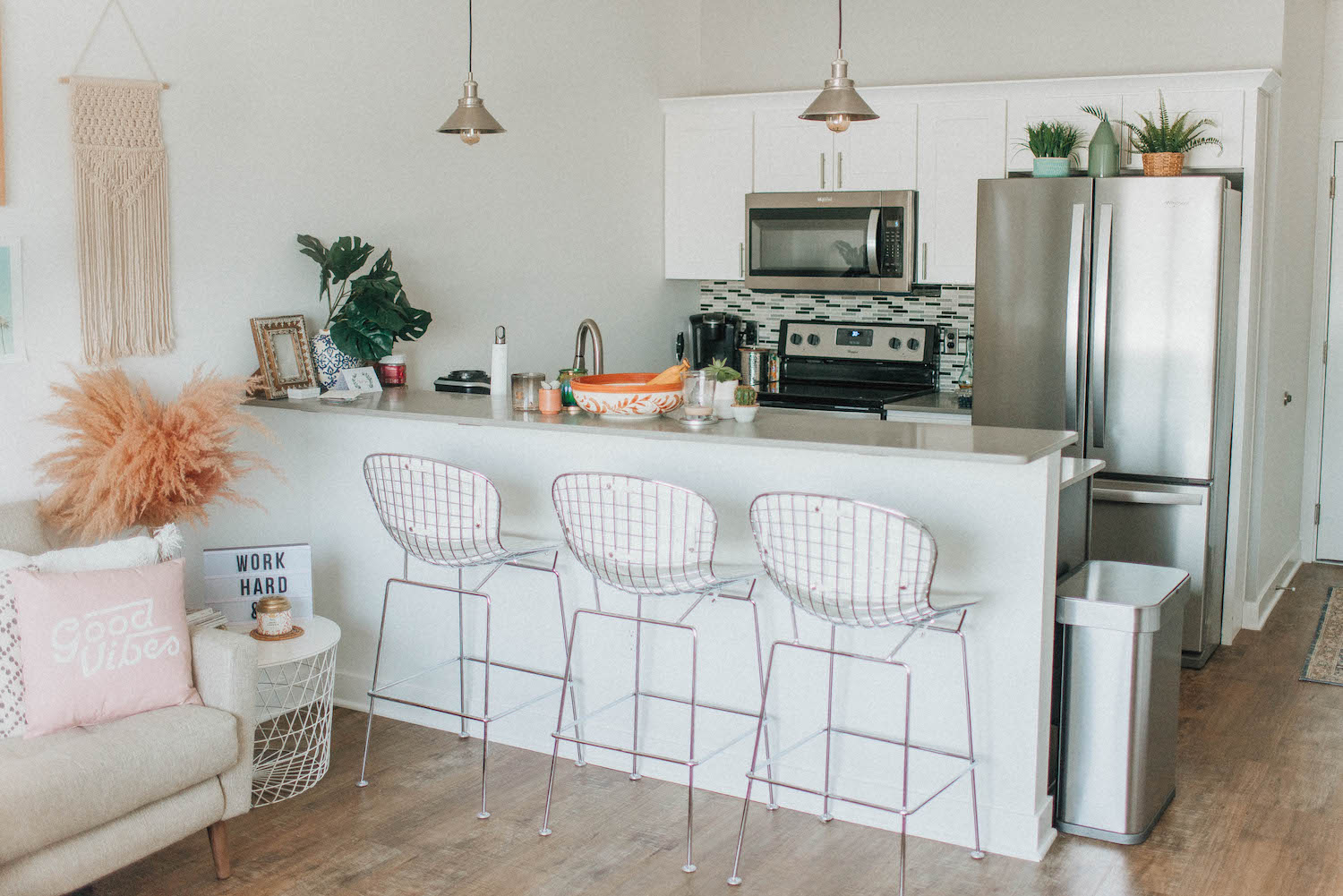 1. Make a Statement (Wall)
My place consists of two levels and I spend 90% of my time on the first level which includes my kitchen and living room. This space is not only where I live but also where I work from home and hang out with friends in. My goal was to add in some bolder color by using removable wallpaper under my island. I was really impressed with how easy it was to apply. I even accomplished it all by myself (#girlpower). Maybe for a larger wall an extra person would be handy, however, still pretty proud if I do say so myself!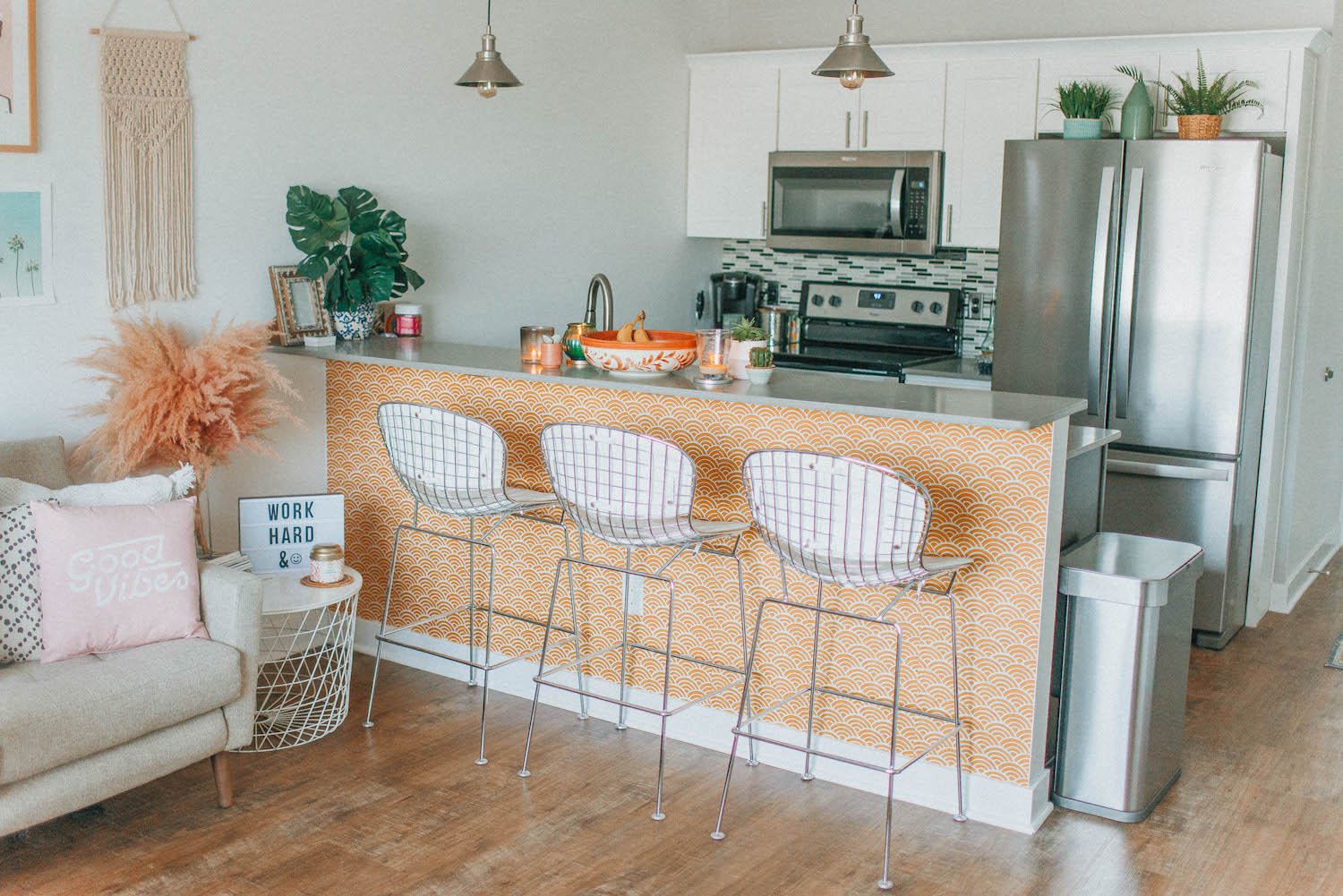 My apartment has little hits of orange tones all over so I thought the orange and white patterned choice was a great selection to tie it all in. The pop of color makes the space much more fun and vibrant. Best part is, if I ever get bored I can easily remove or replace with a different color or pattern. Love the convenience and versatility, because we all know my mind changes way too often so I love the freedom to switch it up if I want!
2. Plaster Your Planters
After finishing the island wall, I was inspired to try using the removable wallpaper in a few other unique ways. I have a few plant pots I've been staring at that are just a little too boring for my taste so I went ahead and did a bit of a makeover on the pots. It's crazy to me what removable wallpaper + 10-20 minutes can do to spice up older décor pieces you already own and make them look brand new!
3. Refresh Your Frames
After testing out the plant pots I thought covering a photo frame would also be a neat easy idea to try. This is a fun alternative to the washi tape frame trend if you already have framed prints and photos, and it's just as easy to swap out the patterns with the seasons (or your mood).
I definitely think by adding the extra removable wallpaper to these décor pieces brings the entire room together to look more cohesive! Some other ideas to spice up your apartment, dorm or home could be to cover a table top, headboard, side table, light switch covers or even line a bookshelf– the options are endless! Cheers to all your future removable wallpaper DIYs!
Shop the Story