Footrest, drink holder, desk…your coffee table is not only one of the foundation pieces of your living room design, but it's also one of the most versatile and functional pieces of furniture in your home.
That's why shopping for a new coffee table can be a bit intimidating. Never fear, we're here to help. This is the ultimate guide to buying a coffee table.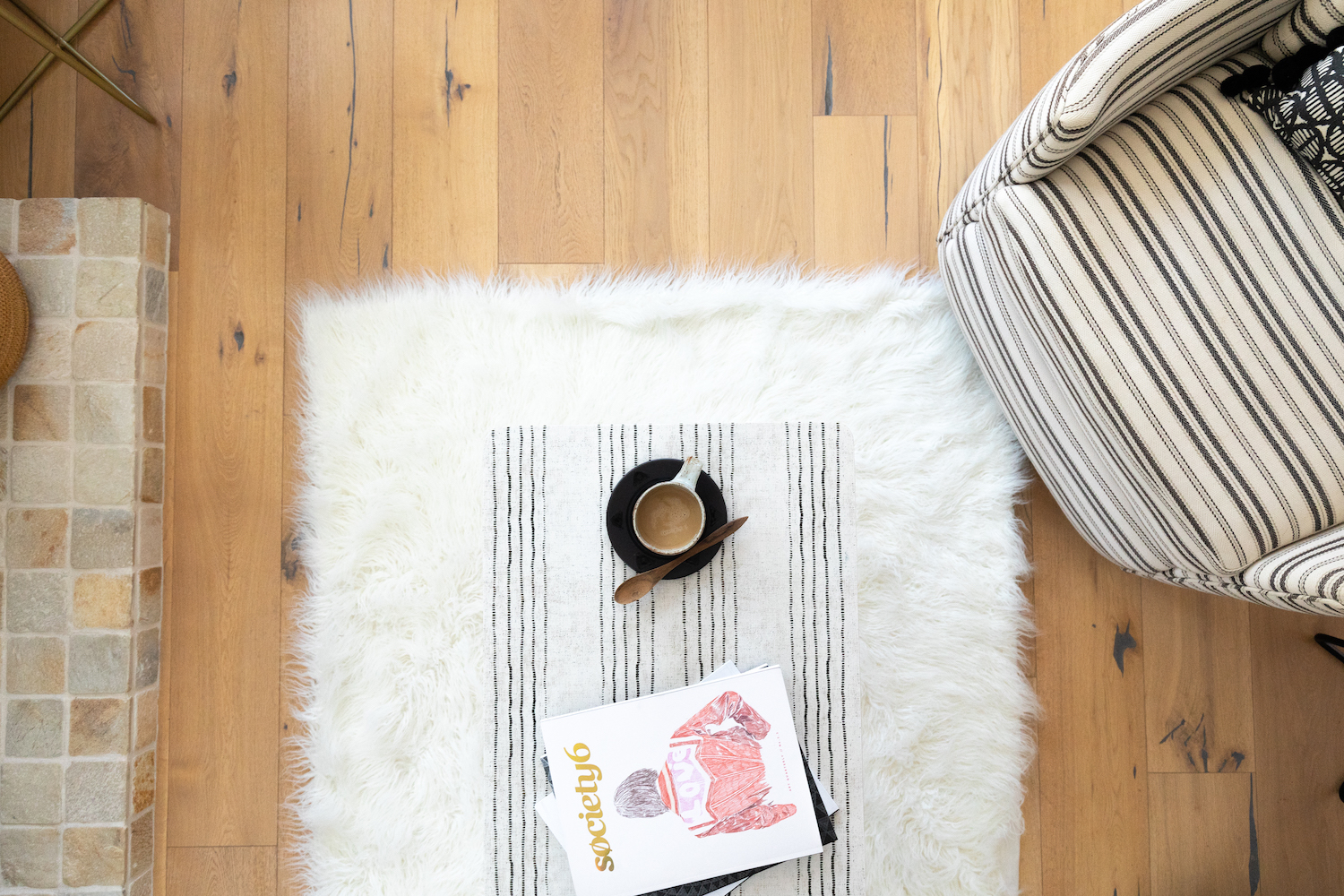 Take Measurements
The first thing to consider when buying your coffee table is the positioning. PSA: this may require your imagination muscle to get a bit of a workout. If you already have a coffee table, all you need to do is decide if you like the size, or wish it was a bit smaller or bigger. If you don't have a coffee table, you'll have to imagine placing one in your living room and guestimate what the right size is. Pro tip: it's easiest to do this if you already have coffee table dimensions in mind. You can use 35" x 18" x 17" (H) as standard measurements to build your estimate around.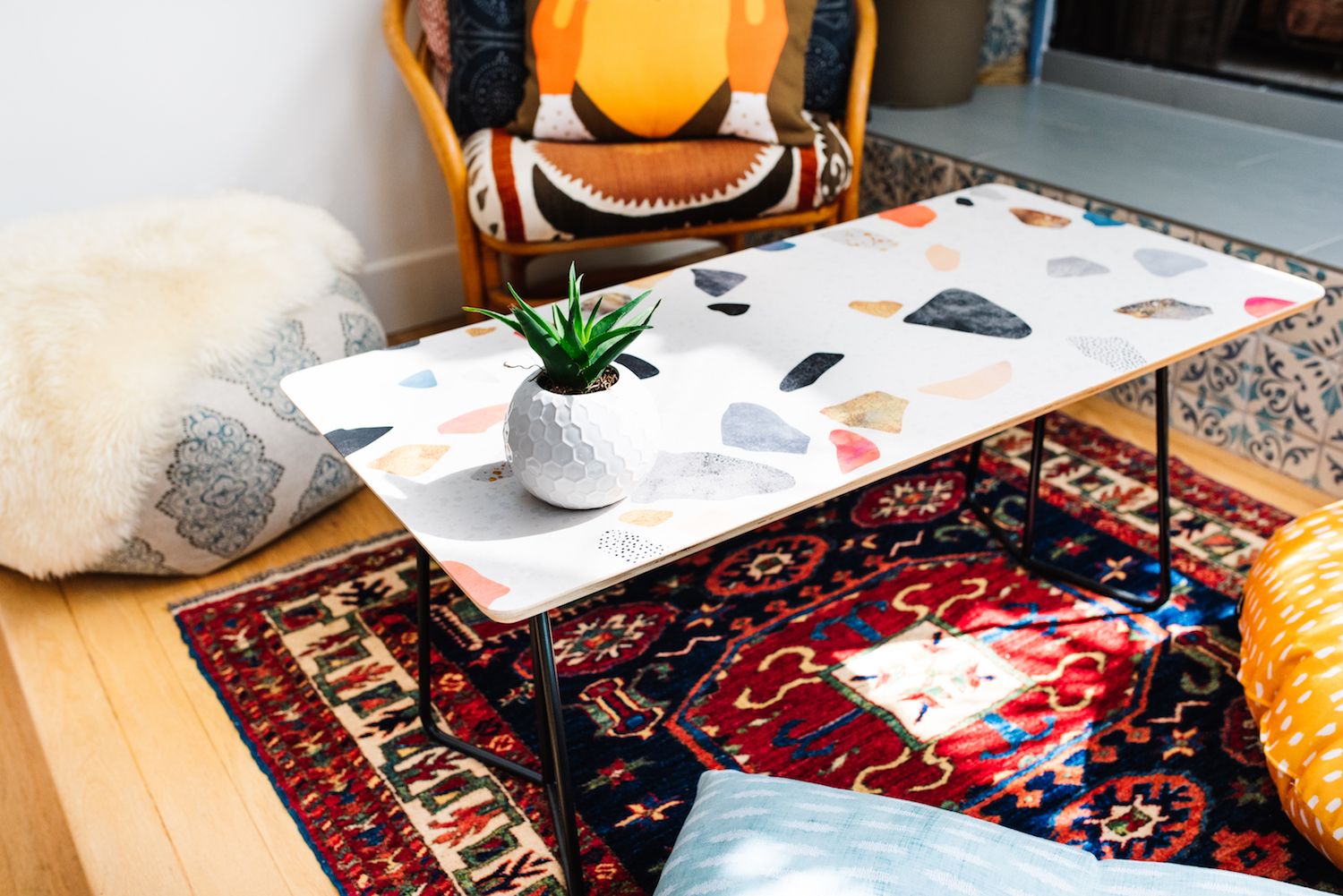 Find a Function
The next step in your hunt to buying the perfect coffee table is to decide what its primary function is going to be. Is it going to rarely be used and just hold a few photo albums and a potted plant? Are you going to be putting down coffee mugs, reusable water bottles and wine glasses quickly as you move throughout the day? Is it going to be resting your bare feet, boot-ed feet and fuzzy socks on the tabletop at all hours of the night? Or, is your coffee table going to need to serve you through a combination of all of the above scenarios?
Understanding how your coffee table is going to fit into your lifestyle is a critical part of your buying decision. Unfinished coffee tables have that rustic, natural look, but require coasters (all the time) and scuff easily when used as a footrest. For durability reasons alone, finished coffee tables are usually the preferred option.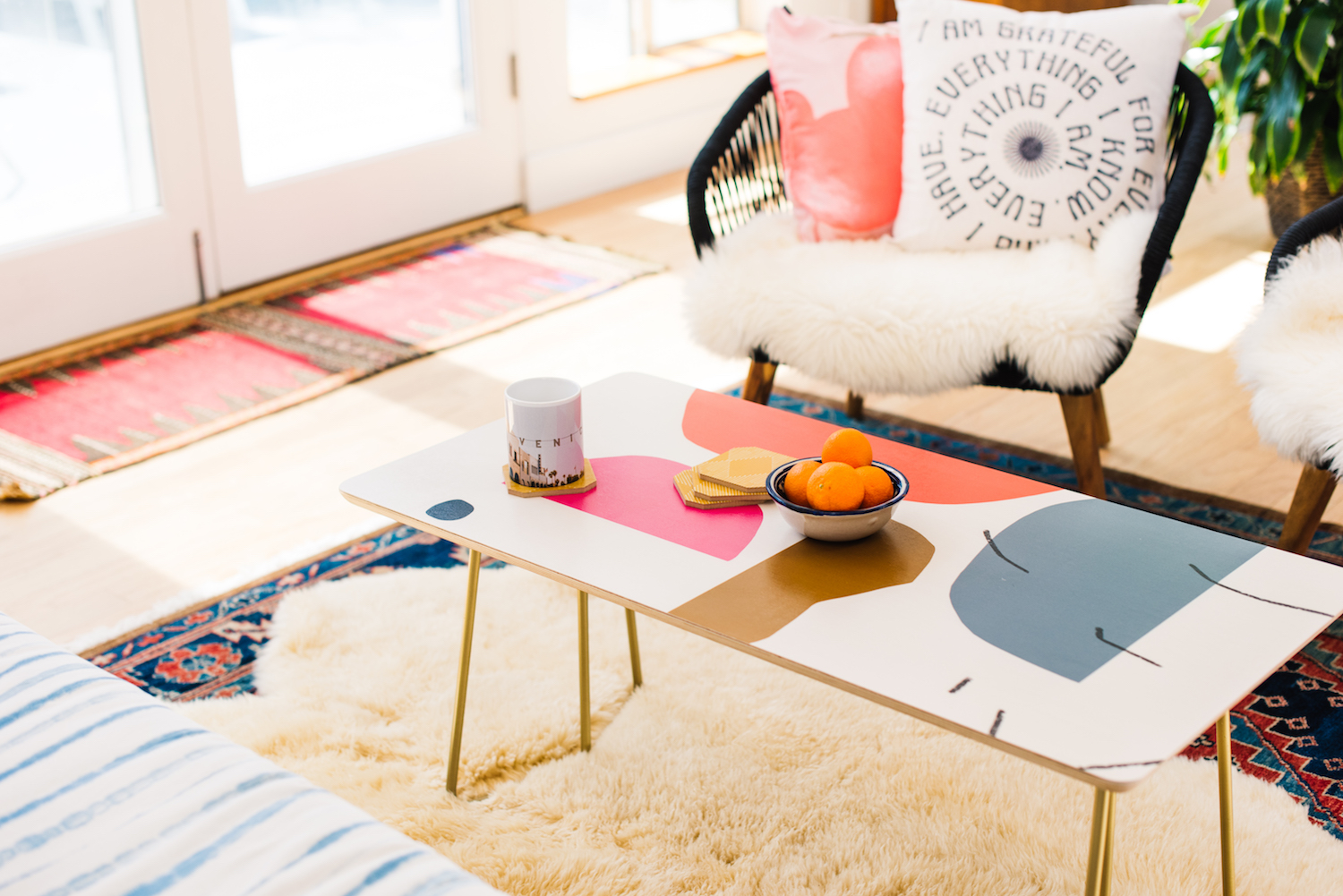 Make it Fashionable
After you've got a basic idea of the finishing and sizing of your coffee table, all that's left is the fun part: picking your color scheme and coffee table design.
The first step in determining your coffee table aesthetic is to figure out what else you want it to match, complement or contrast in your living room. Maybe you want your coffee table to contrast your couch, pull from the highlights in your rug or be a standalone piece in a more eclectic room.
Once you've thought about how to tie your coffee table into your overall aesthetic, the next thing to think about is the actual design of your coffee table. Depending on how much (or little) you put on top of your coffee table, you may want to consider choosing a tabletop with an interesting graphic or pattern, or you may want to keep it minimal with a solid color or simplistic image.
What are you waiting for? Now that you've got an idea of what to look for in your coffee table it's time to start shopping and bring that perfect fit home!
Tropical West Coffee Table
Modern minimal forms 53 Coffee Table
Brushstroke 2 Coffee Table
by Alyssa Hamilton Art
$249.00
Graphic 150 A Coffee Table
by Mareike Böhmer
$249.00
Terrazzo Treasure Coffee Table
by Elisabeth Fredriksson
$249.00
Linen Stripe Coffee Table
by Holli Zollinger
$249.00
Back to Sail 2 Coffee Table
by Fernando Vieira
$249.00