Nostalgia is in, and what's more throwback than hosting a game night with your girls?
Remember the days of dreading the black ring from Pretty, Pretty Princess, wishing you could go to Candyland for real to get Queen Frostine's icy white blow-out or agonizing over a game of Monopoly to impress your friend's cute older brother? Those days might be long gone, but that doesn't mean that you can't reenact some of the best parts of playing cards with your crew. In fact, we highly recommend hosting a game night for your next hang and here's the four things you'll need to make it all come together: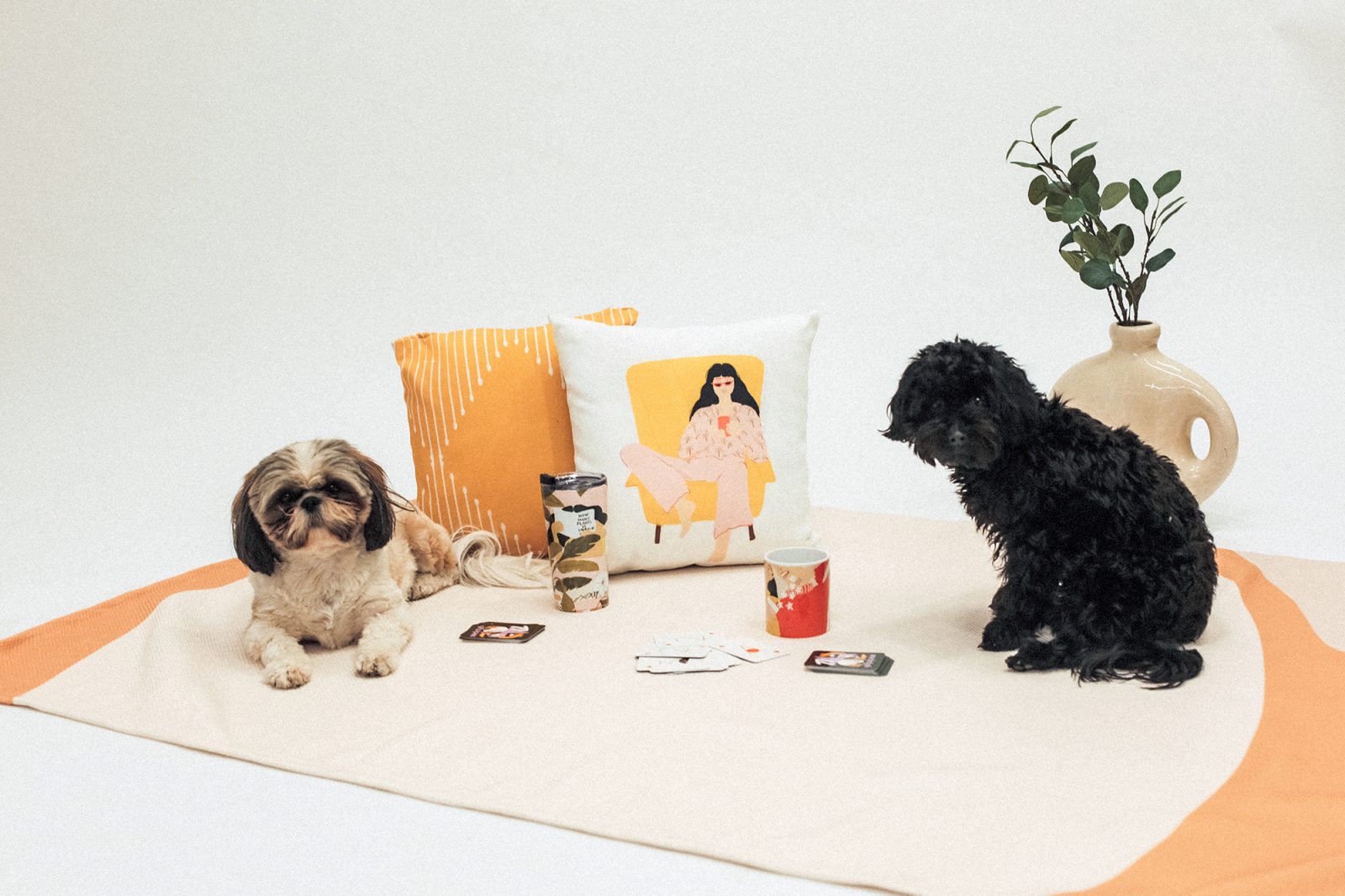 1. Comfy Seating
Finding a place to play games can be tricky, especially if you live in a small space. If you don't have a giant dining room table to gather around, post up on the floor with plenty of pillows to make your space plush. This will give you lots of room to get comfy, spread out and gesticulate wildly while you're winning.
2. Cute Cocktails
Chances are you and your ladies haven't played a serious game of cards since you were…I don't know, 10? Make everything a little easier by mixing up a few cocktails before the night starts. Bonus points for crafting your own and giving them on-theme names like RUMmy or Gin Cribbage, which I just made up right now but seriously sounds like something you'd order at Gatsby's house. Oh, and if you don't have enough fancy glasses to go around, mugs make excellent tumblrs, as do travel-sized mugs which allow you to focus on your game instead of on getting refills.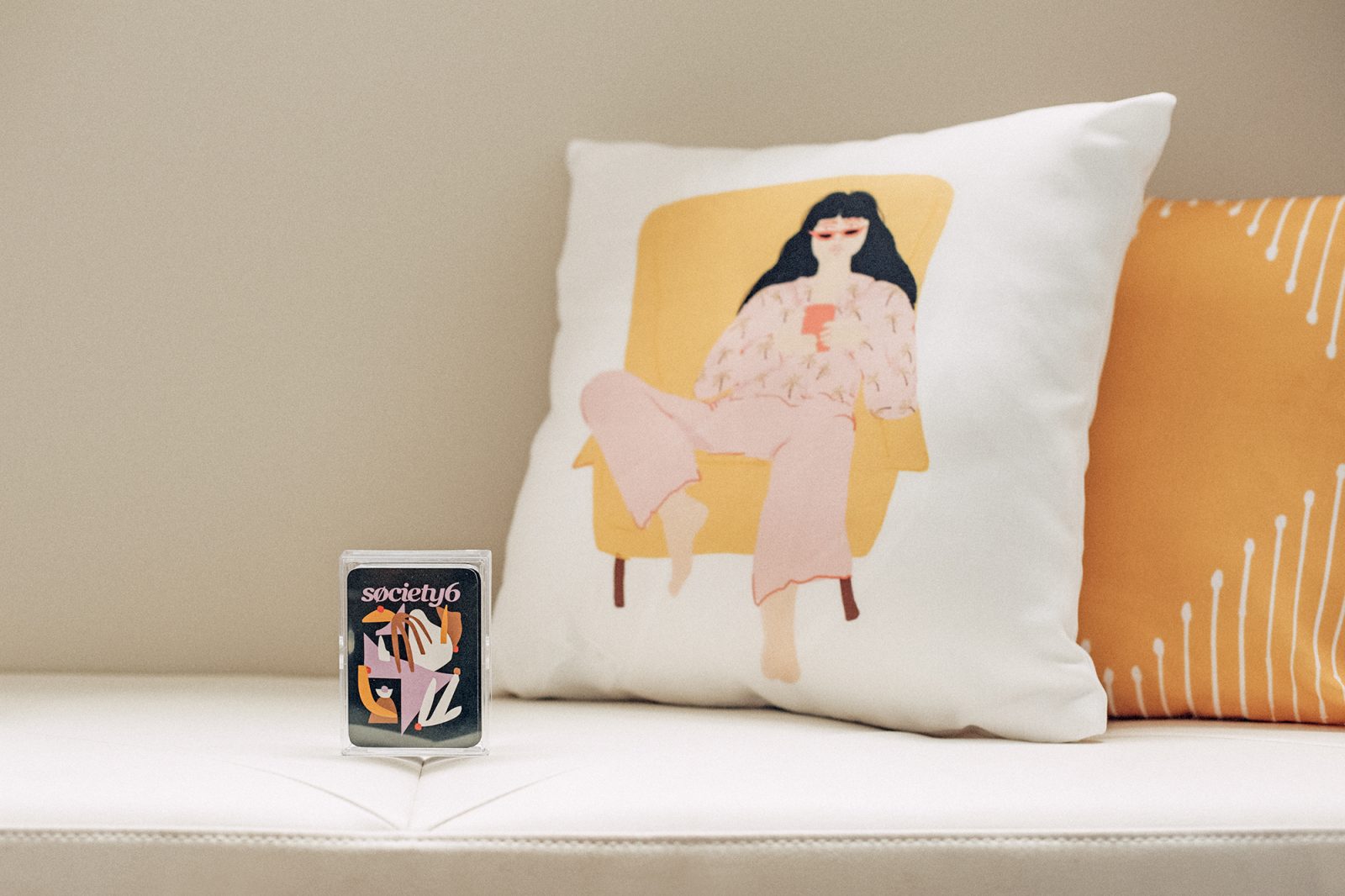 3. Cool Cards
Sure, you can whip out that decrepit card deck you've had since your parents took you on a road trip to the Finger Lakes OR you can be an adult human and get a leg up on the competition by impressing your guests with the most design-savvy cards around. And if you're playing a game like Nertz (highly recommend) that calls for more than one deck, we've got three beautifully designed options by Hola Lou, Sagepizza and Matthew Taylor Wilson that will allow each of your guests to have their own.
4. Chic Prizes
I know that competitions are supposed to be about fun and friendship and bonding or whatever, but let's be honest—they are about crushing the competition and grinding them to a LA green-juice sized pulp. Anyone? Just me? Nah—you know everyone loves to win and you can sweeten the deal by adding a few fun prizes to compete for. Keep them simple but covetable like sweet new shades or a few colors of cool-girl nail polish and soon, you'll see a fierce side of your crew that you never knew existed.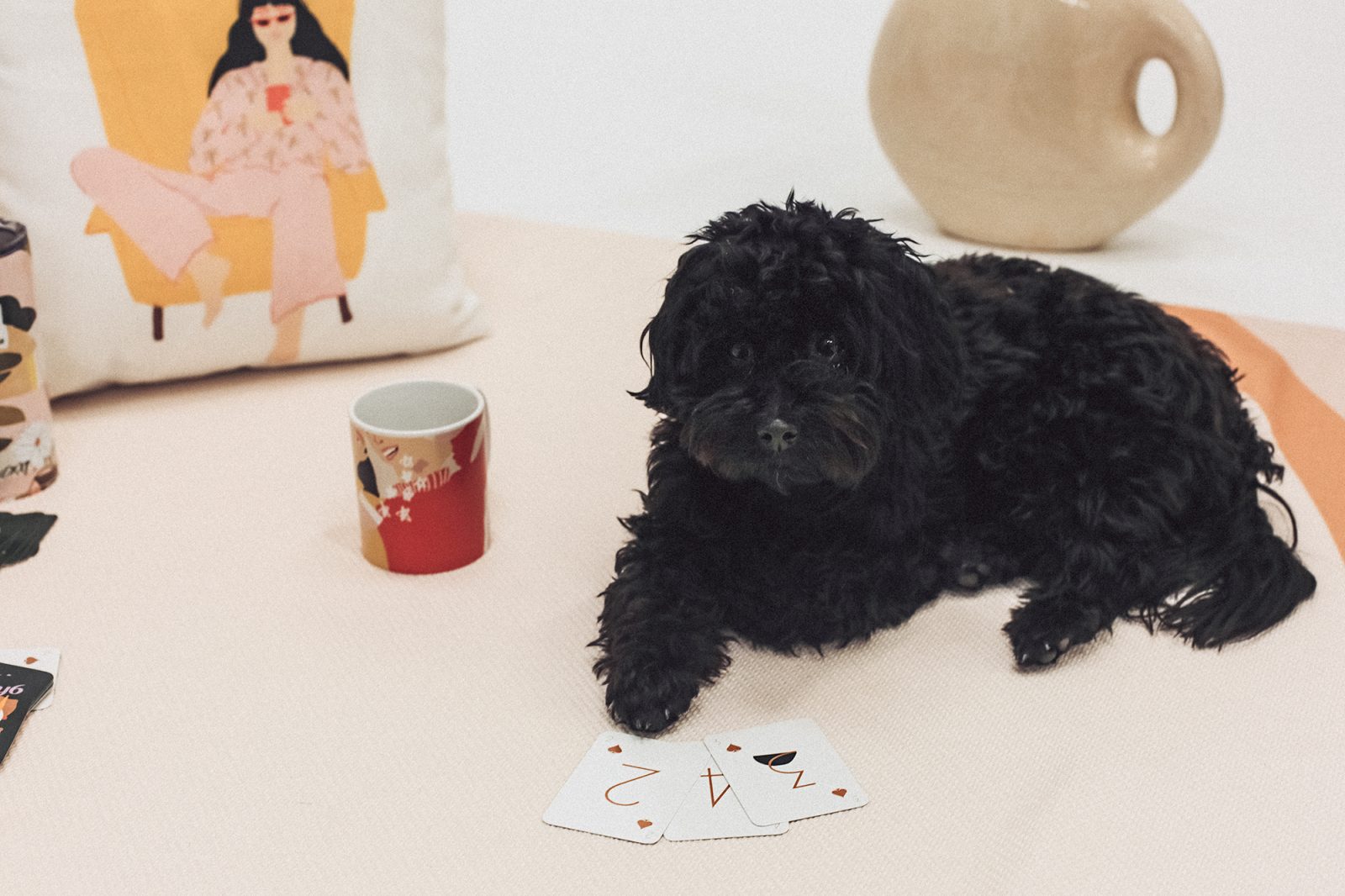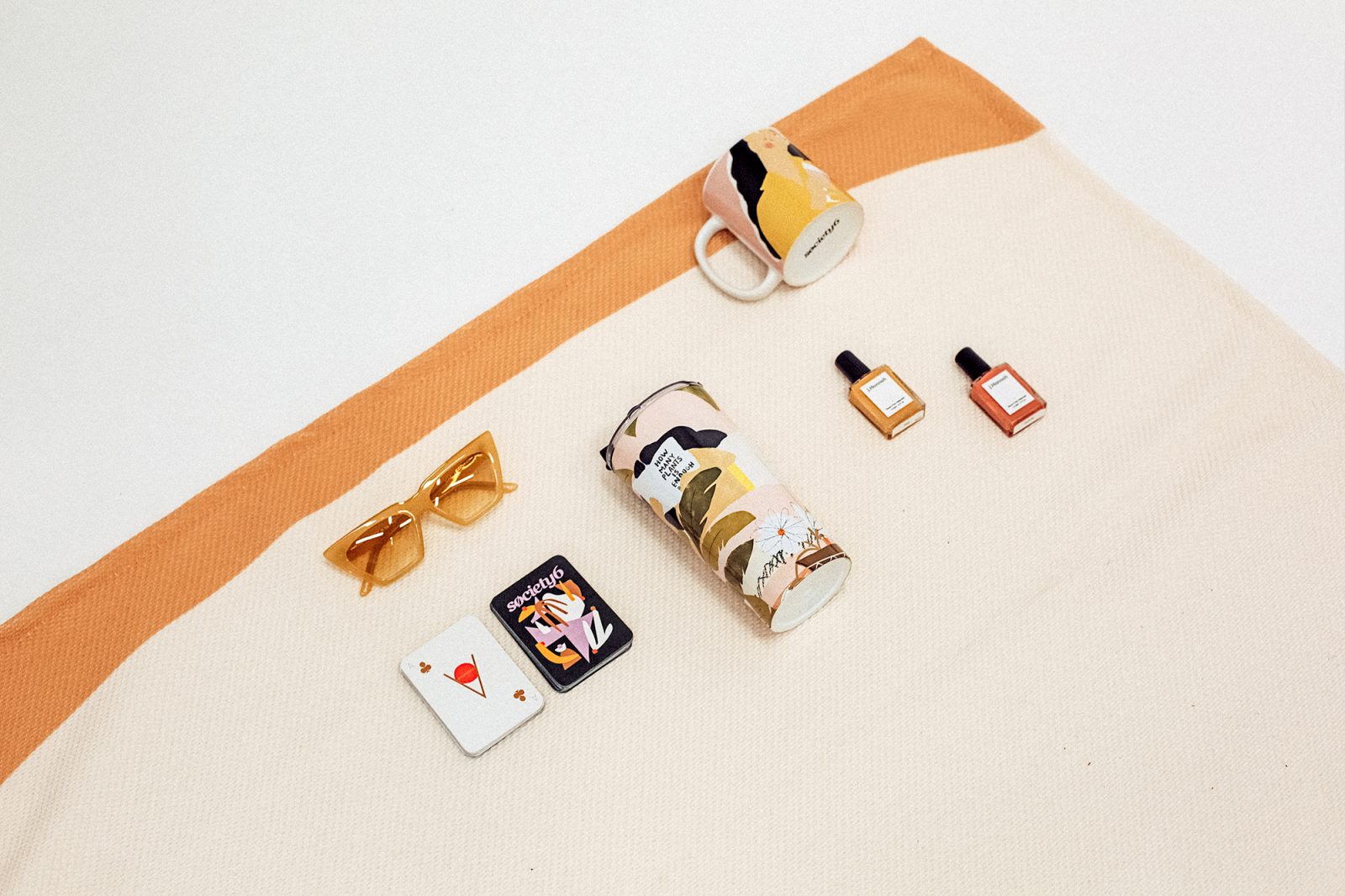 Shape Study #1 Rug
by This Weekend Studio
$34.99
Best Friends and Wine Coffee Mug
Geo / Yellow Throw Pillow
by Summer Sun Home Art
$29.99
Pyjama Sunday Throw Pillow
How Many Plants? Travel Mug