Whether it's on your couch, bed or artfully tossed on a little ladder, a throw blanket is a staple that strikes the perfect balance between intentional decorating and effortless coziness.
Also, they're just damn good to have around when there's an extra chill in the air or you have friends over and need to turn the floor into a giant cushy seating situation.
If you're currently on the hunt for a new throw to add to your home, I've pulled together my five favorite throw blanket trends to get you inspired. Also, there will be zero judgement on my end if you can't decide and end up with one in each category!
1. Abstract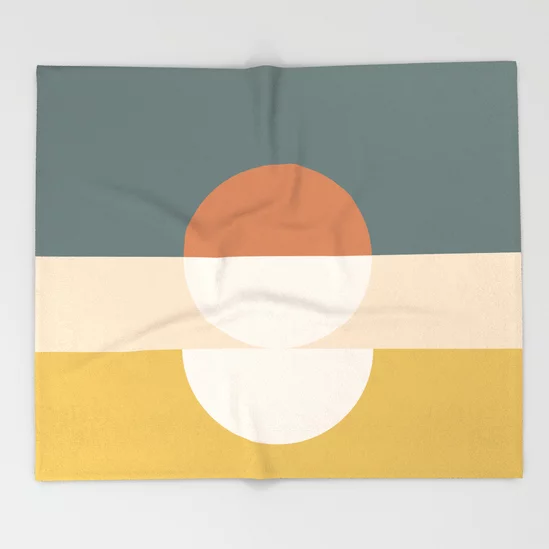 These blankets double as art, but are arguably better than art because hi, they're blankets. Art you can snuggle?! Yes. Please.
On a more serious note, abstract designs can be easily worked into both a minimalist or more maximalist decorating scheme. A good throw blanket simply adds to, not draws attention from, the room it's in, so allow yourself a decent amount of time to really determine just what colors and shapes would actually work best for your space.
2. Nature-Inspired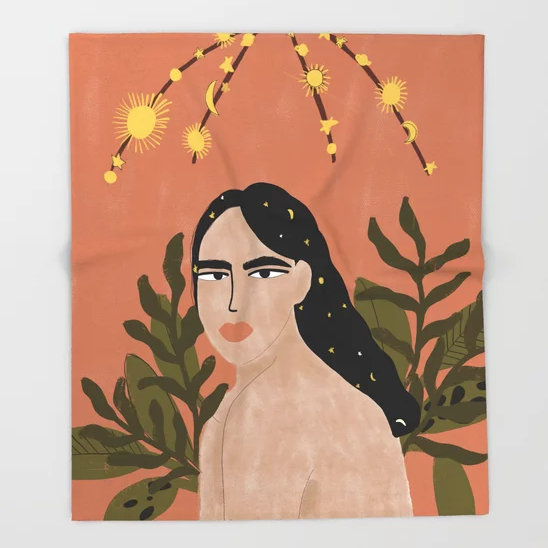 Botanical and planetary vibes are continuing to trend across the board when it comes to decorating, and throw blankets are no exception.
This trend can translate to large palm tree patterns a la Instagram, more subdued forest and moon-inspired imagery, and really anything in between from the natural world. Again, it's all about adapting the trend to your space and vision and not being afraid to try something a little more outside the box.
3. Patterned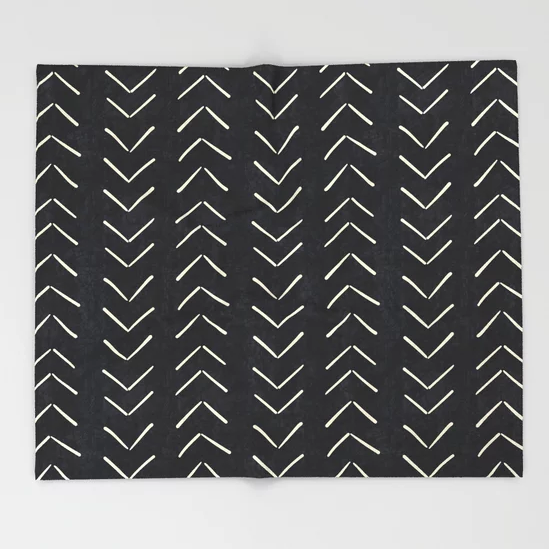 Want a more visually textured throw? Then you are going to be all about the patterned trend!
What's great about opting for a patterned throw over a solid is its ability to add new movement to any room it's in. Whether the pattern is small, simple and barely noticeable or loud, bold and undeniable, your eye will be inherently drawn to wherever the blanket is placed and create a new flow to the room.
And as a fun aside, on the tragic off chance you stain you throw, it will be much harder to notice amidst a heavy pattern!
4. Watercolor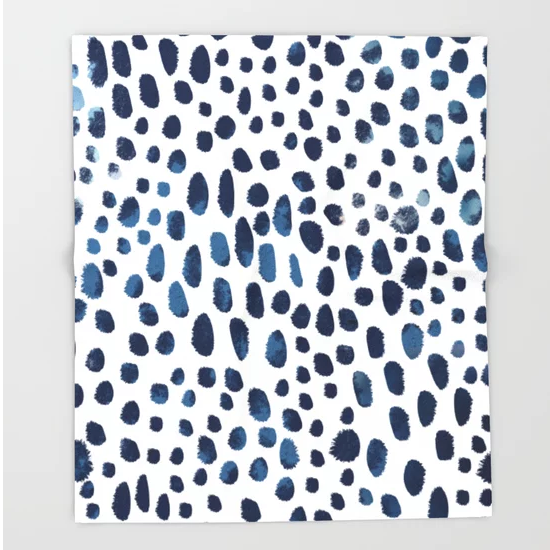 Nothing says soothing like watercolors, and combining the ultimate coziness of a throw blanket with the calming power of watercolor designs is a match made in minimalist boho heaven.
The rise of watercolor designs is reminiscent of the broader (and oh so popular) wabi-sabi trend, as every brushstroke explores the energy of the transient and beautifully imperfect present.
5. Typography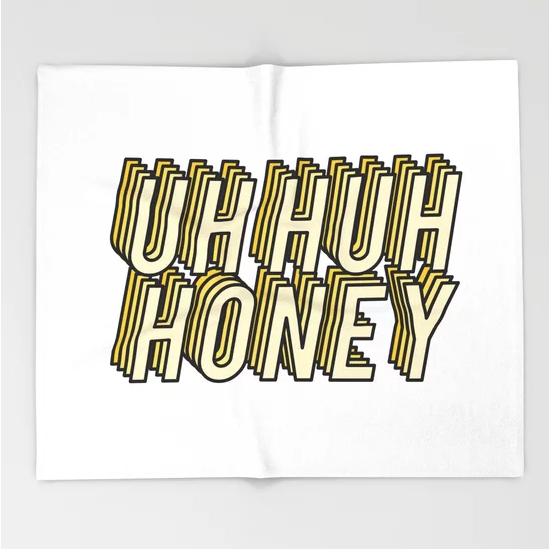 Last but not least, a trend that is definitely growing is utilizing text as art itself. You can go cheeky here with a humorous little phrase, select a more impactful quote piece or even go more fully abstract with a patterned language print.
What's especially awesome about the typography trend is how the letters will take on a more abstract appearance when your blanket is folded, meaning you check off two trends with a single blanket.
Written by Lindsey Rose Black
Abstract 02 Throw Blanket
by The Old Art Studio
$59.99
Something Above me Throw Blanket
Mudcloth Big Arrows in Black and White Throw Blanket
Blue Watercolour Spots Throw Blanket
Uh Huh Honey Throw Blanket
by Kellie Almaguer
$59.99
Oranges Black Throw Blanket
Lines Art Throw Blanket
by Summer Sun Home Art
$59.99
Geometric 1708 Throw Blanket
by The Old Art Studio
$59.99
Loose Watercolor Bouquet Throw Blanket
by Shealeen Louise
$59.99
SECRET PLACE Throw Blanket
The Moon or La Lune Tarot Throw Blanket
THINGS WILL WORK OUT Throw Blanket
by Matthew Taylor Wilson
$59.99