It's Halloween and you still don't have a costume. Why not go for the tried-and-true classic: a witch! I know, yaaawn x infinity, right?
We asked stylist Ana Alic to show us how to take this classic look and add your own flare to it with a little help from decades-past, with spellbinding model Tamar Ellah along with photography by (the possible love-child of Stevie Nicks and Dolly Parton) Arden Wray. The looks are so versatile that you can wear them all season long, which is essentially the adult woman's version of a pillowcase full of candy! But we would also like the pillowcase full of candy, please.
Fall brings a mystical element, with the changing of the leaves, a moody landscape and cozy nights. There's a witchy vibe in the cosmos and not just because of All Hallows' Eve. With the powers of the elements we bring you: Witchy Woman she's strong, intuitive, magical and her style is impeccable.
Victorian Gothic
Our first nod to the daughters of witches past is the historic witch. There is an elegance mixed with gothic tradition that oozes with romance. For this look we paired the psychic t-shirt with Toronto based designer Jordan de Ruiter's beautiful folklore inspired skirt. Casting spells one moment and then riding off on her beautiful white horse the next and ready for the town social. For an alternative look we paired the Madame Magique tank with a white lace dress and these cute Society6 leggings that peek through. Bewitching those in her wake, she turns heads with these dreamy looks.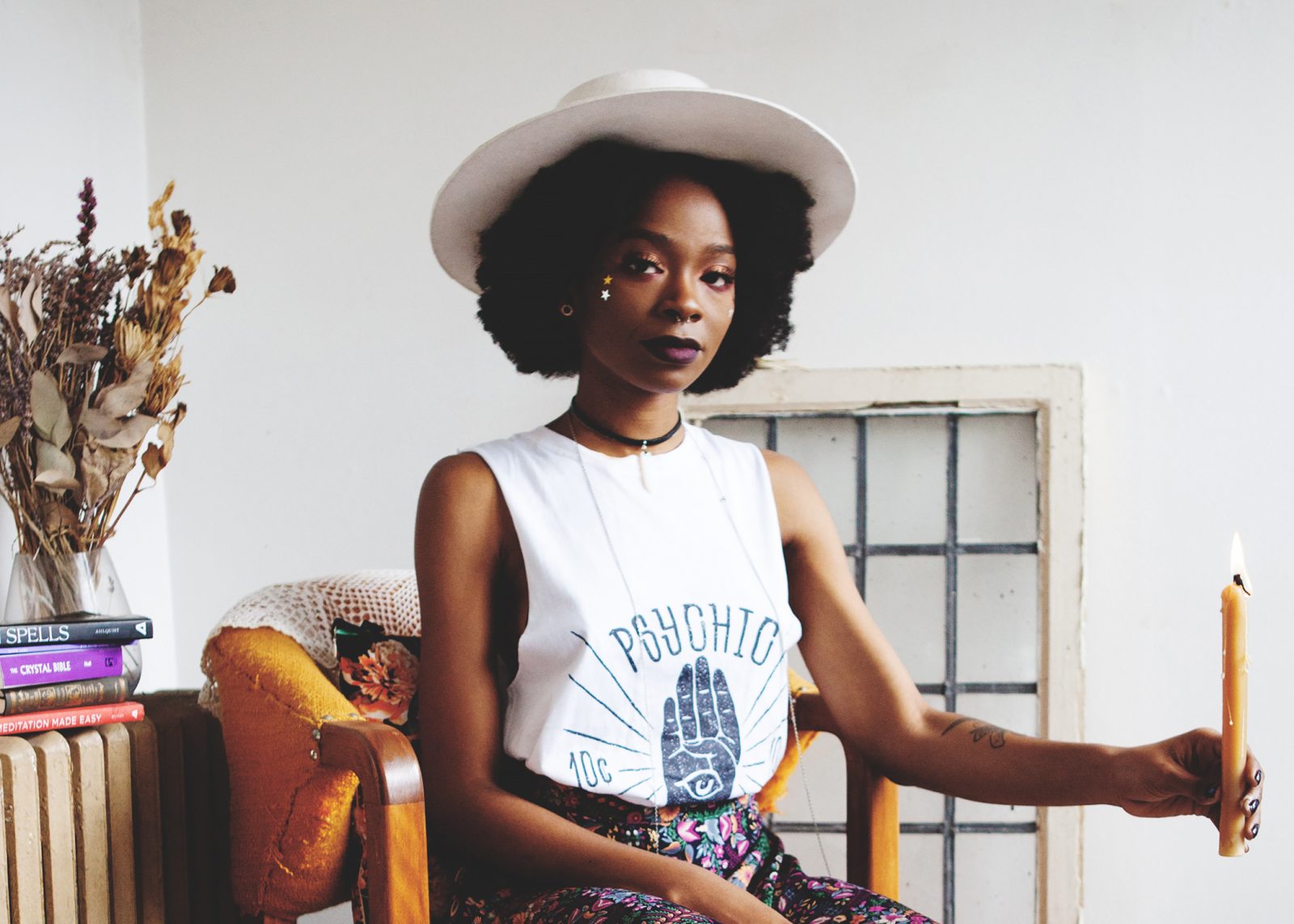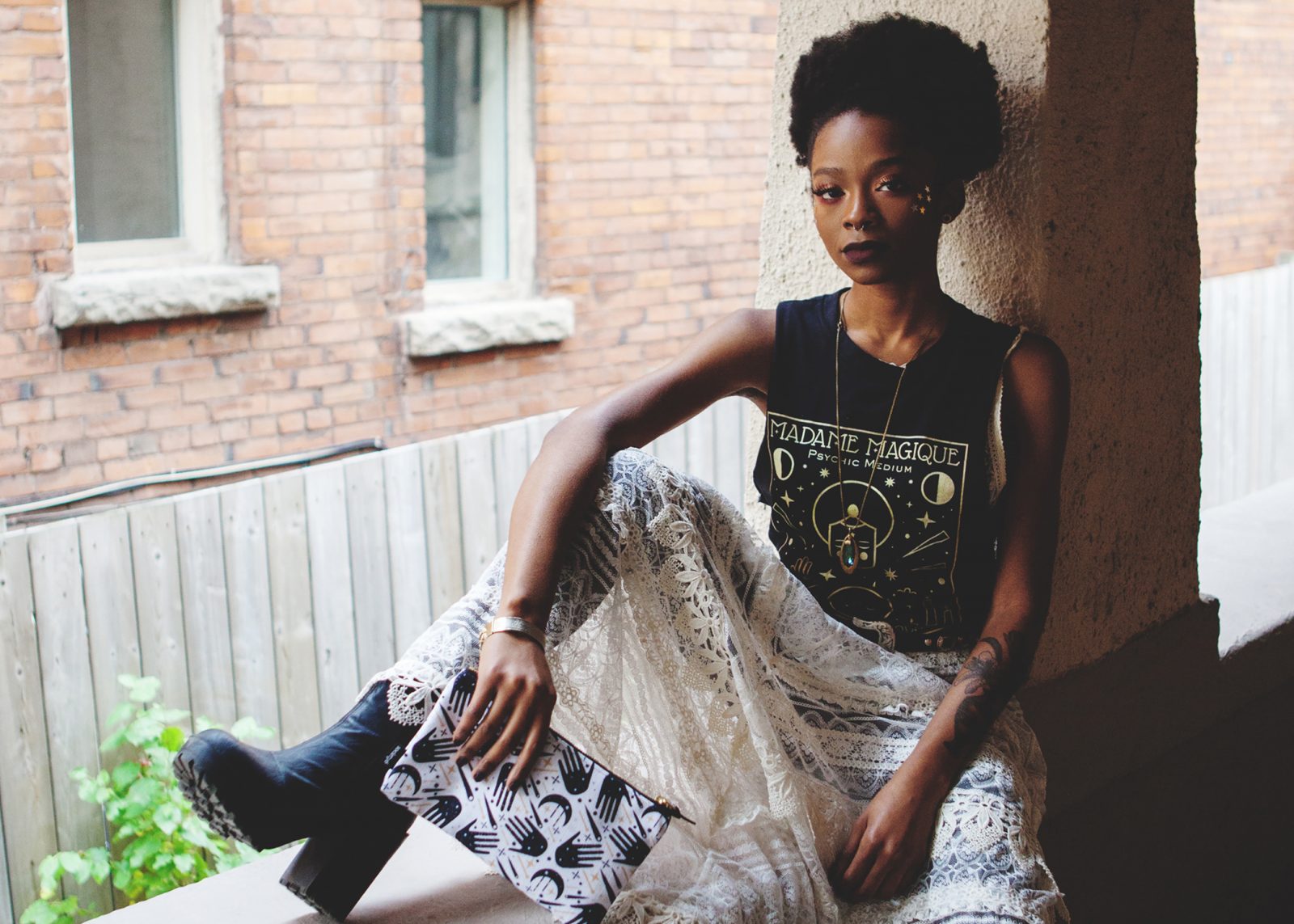 Stevie Nicks Gypsy
For a bit of rhythm and blues and working with the free spirits of the 60s, these looks bring those hippy vibes. We love the styling essence of Stevie Nicks and used her as our style icon. Pairing this gorgeous kimono, vintage wrap scarf and rose tank for a psychedelic look. Loving the way the starry makeup accents glitter and shimmer in the light. She is our rock goddess and uses her musical stylings to inspire all around her. For a folk look we added this cool vintage fringe vest and we brought back the bells! Fun fact: our model is also a makeup artist and created these stunning witchy looks for the shoot. Love the bold red lip, such a glamorous look.
"The Craft" Nineties
"Light as a feather, stiff as a board" yes we did get our inspiration from one of my favorite witchy movies of all time, The Craft. These girls were powerful and spooky and their style was always on point. Loving this dreamy emerald crushed velvet over our Madame Magique tank. This vintage choker is such a classic 90s staple and works perfectly to bring the look together.
For ultimate good fortune and perfect tarot reading attire we paired these leggings with a delicate Jordan de Ruiter bodysuit. Reading your fortune never looked so good!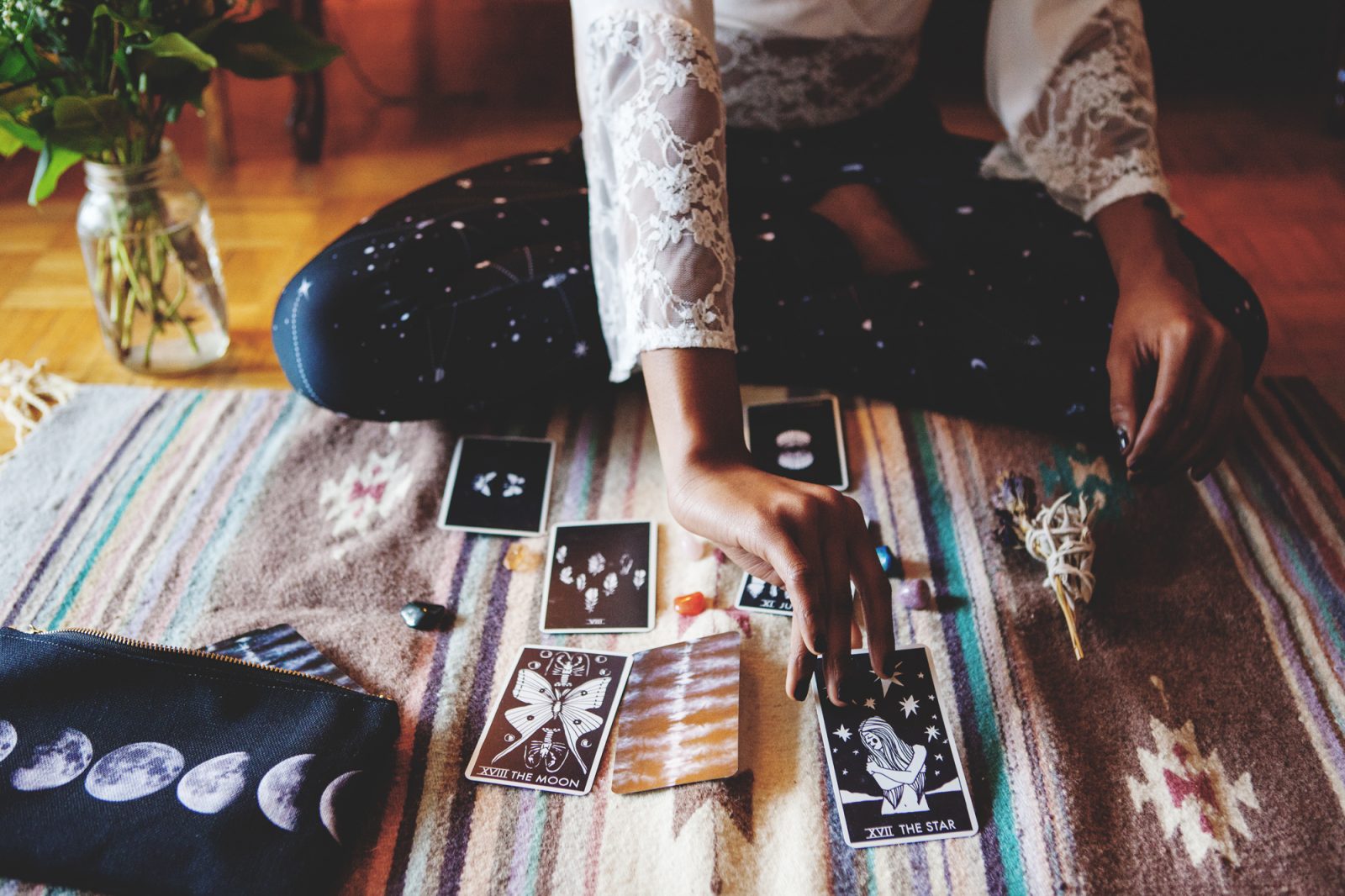 Phases Of The Moon Carry-All Pouch
10 Cent Psychic Biker Tank
by Stagnant Concepts
$28.99