We're back with Week 3 of the 2020 Artist Holiday Success Guide! Each week we'll be sharing 5 things you can do now to make the most of the holiday sales season + a few helpful reminders.
1. Let your customers know Cyber Week starts now!
Customers have begun their holiday shopping earlier this year. So with that in mind, we're getting the Cyber Week deals started now and its time to spread the word. Starting on Monday 11/16 we'll be offering 40% off bestselling products (+ everything else is 30% off). Download the overlay here and share on your social channels.
The following products will be 40% next week:
Art prints
Framed prints
Mini framed prints
Throw blankets
Throw pillows
Comforters
Shower curtains
Mugs
Travel mugs
Phone cases
Wallet cases
Card cases
iPad cases
Apple watch bands
Tote bags
Wrapping paper
Posters
2. Enable your designs on water bottles.
This week we launched an all-new product: stainless steel water bottles. This is a highly requested product from artists and customers and we're so excited to add it to our lineup ahead of the holidays! Make sure you've enabled your bestselling designs on this new product before we officially launch to customers on November 19th.
Learn more about enabling water bottles here.
3. Use our collections tool to create a gift guide.
Want to guide your customers to specific products and designs that you know will be a hit this holiday season? Consider building a curated collection to share with your fans and followers. For a little inspiration, check out this cool collection by Julia Walck.
Pro tip: Add your affiliate link to your collection before you share to earn 10% more on the sales you refer. And don't forget, you can earn 10% on all referred sales (even designs from other artists!), so consider sharing the love and featuring art from other artists you admire.
4. Host a giveaway.
Giveaways can help boost your following, improve engagement, put more eyes on your Society6 shop or serve as a creative way to collect email addresses. Choose what you want to giveaway, what you want to gain in return and go for it! Not sure where to start, check out our handy guide.
Read: 4 Giveaways Every Artist Can Run On Instagram & How To Run Them 
Products to Promote This Week: Mugs, Travel Mugs & Tech
From 11/16 – 11/22, we'll be offering 40% off our bestselling products including mugs, travel mugs and tech products. These products are particularly popular during this shopping period so consider putting in extra promotion on these items!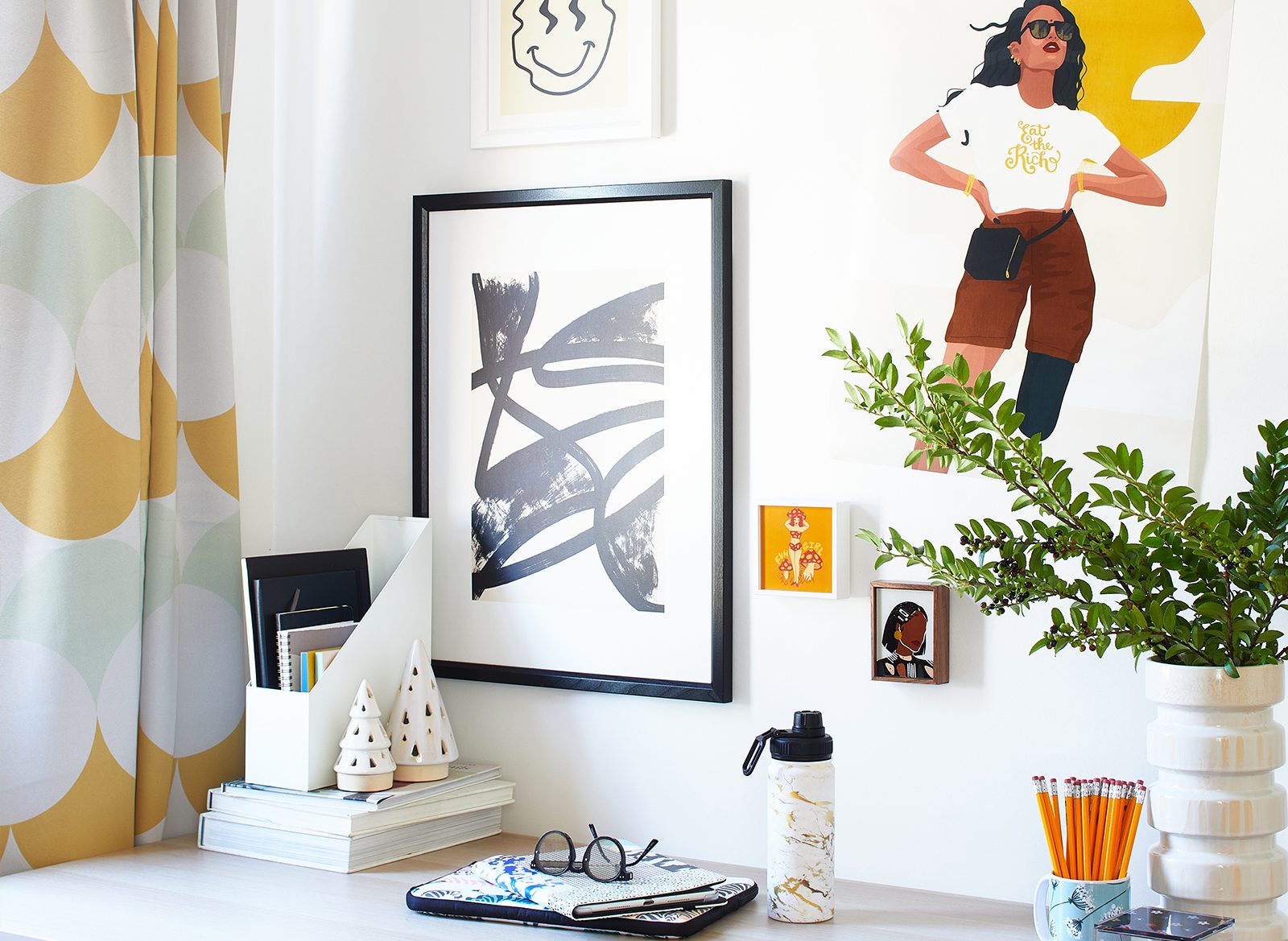 Remember you can always find our most up to date promo schedule here. See you next week for all new tips for success!