Bathrooms are the IRL equivalent of the shrug emoji.
Often small, stuffy and sterile, they provide little inspiration for your decor dreams. BUT, we want to change that—we partnered with photographer and interior designer Dabito to create a beautiful and totally do-able bathroom redo. Wanna give your powder room some design power? Check out these three tips:
1. Linen Luxury
Let's be honest, towels and shower curtains are easy to forget about. The chances that you have a least one towel that's hanging by a literal thread is HIGH and that's scary, because I have about five in this shabby state. Don't give your guests something to be afraid of and more importantly—don't think that you don't deserve better! Instead of picking up towels in a nondescript grey color, pick out bold prints that a. always make you smile and b. hide discoloration splendidly. And as far as a shower curtain—graduate to a print you actually enjoy instead of staying safe with white.
2. Fixture-Upper
Many bathrooms come with standard white or silver-toned shower curtain rods, rings and a towel bar that feels like it will fall off in apx. 4-5 weeks. Don't let your beautiful new linens lose their maximum impact by hanging them on less-than-desired fixtures! Choose a metal tone that speaks to you and look for sleek, high-quality options that will function—not just practically, but beautifully.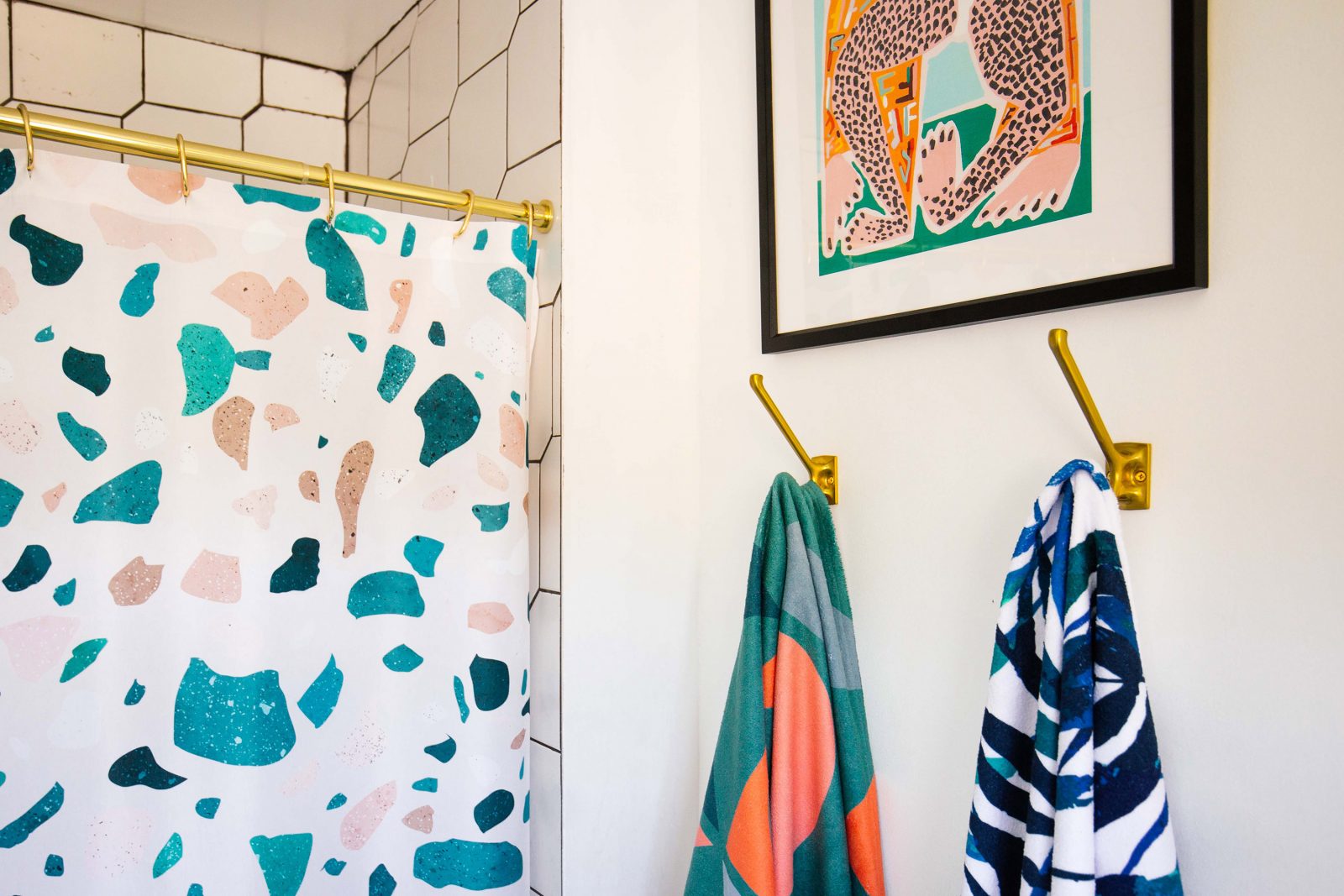 3. Store in Style
As much as you want your bathroom to be a spa-inspired haven, it's also a space that needs to be intuitive and practical. Thankfully, you don't have to sacrifice looks for functionality, you just have to decorate with intention. We love these two-tiered shelves that allow you to show off some artwork and greenery, but also leave enough space for the lotions, sprays and lipsticks you need easy access to. Keep your visible spaces curated and everything else? Throw it in bins under the sink—ain't no shame in putting your best face forward!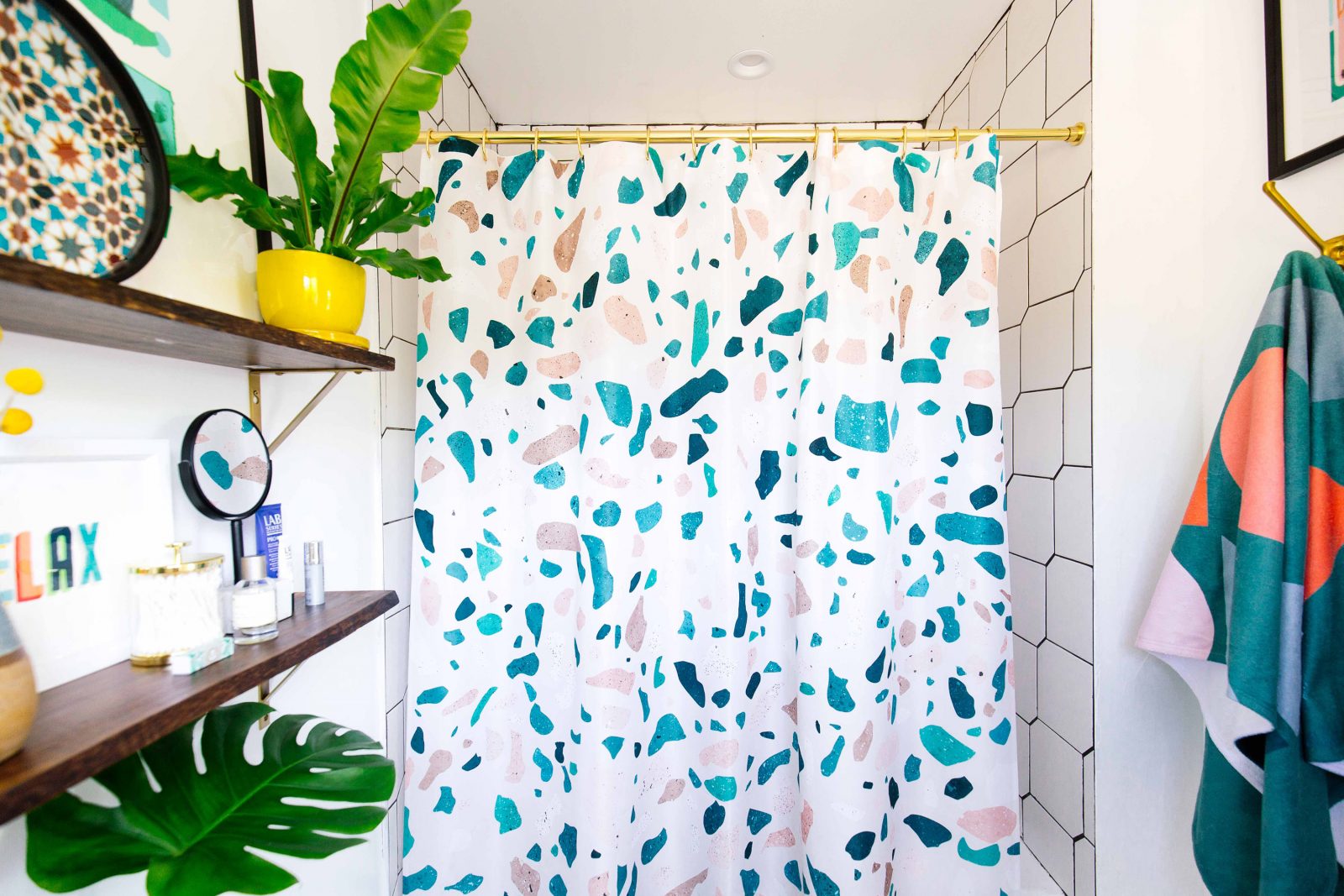 Terrazzo Turquoise Pattern Shower Curtain
Modern Geometric Bath Towel
by The Old Art Studio
$29.99
Cactus Framed Art Print
9
by J3 Productions
$105.99
Watercolor Floral Bath Towel
by Caitlin Workman
$34.99
Desert Framed Art Print
274
by almostmakesperfect
$71.99