Accent walls, statement walls and compliments, oh my.
When home owners/renters and DIYers talk about wanting an accent or statement wall, Society6 wall murals are a great solution for adding creative flavor to just about any living space. They're non-permanent, which is a dream for renters. They're ideal for bedrooms, bathrooms, office spaces, college dorms/apts, entryways, boutique retail shops and more.
In this article we'll cover all the technical details required to start selling wall murals in your artist shop.
How do you enable and sell wall murals?
In order to enable wall murals, your creative asset will need to meet our exact ratio and pixel requirements.
Creative asset details for Wall Murals:
Pixel dimensions (square): 6000 (w) x 6000 (h)
Pixel dimensions (landscape): 9000 (w) x 6000 (h)
DPI: 300
Template: Square 1:1 (psd), Landscape 3:2 (psd)
Note: You can offer square OR landscape, but not both for the same creative
Not automatically enabled in your shop
To edit this product, hover over your avatar (top right of site) and click on Manage My Posts. Find the creative you wish to apply to a wall mural and click the vertical ellipsis, then click Edit products. Filter by category Wall Art to show your wall murals for the creative you're interested in editing.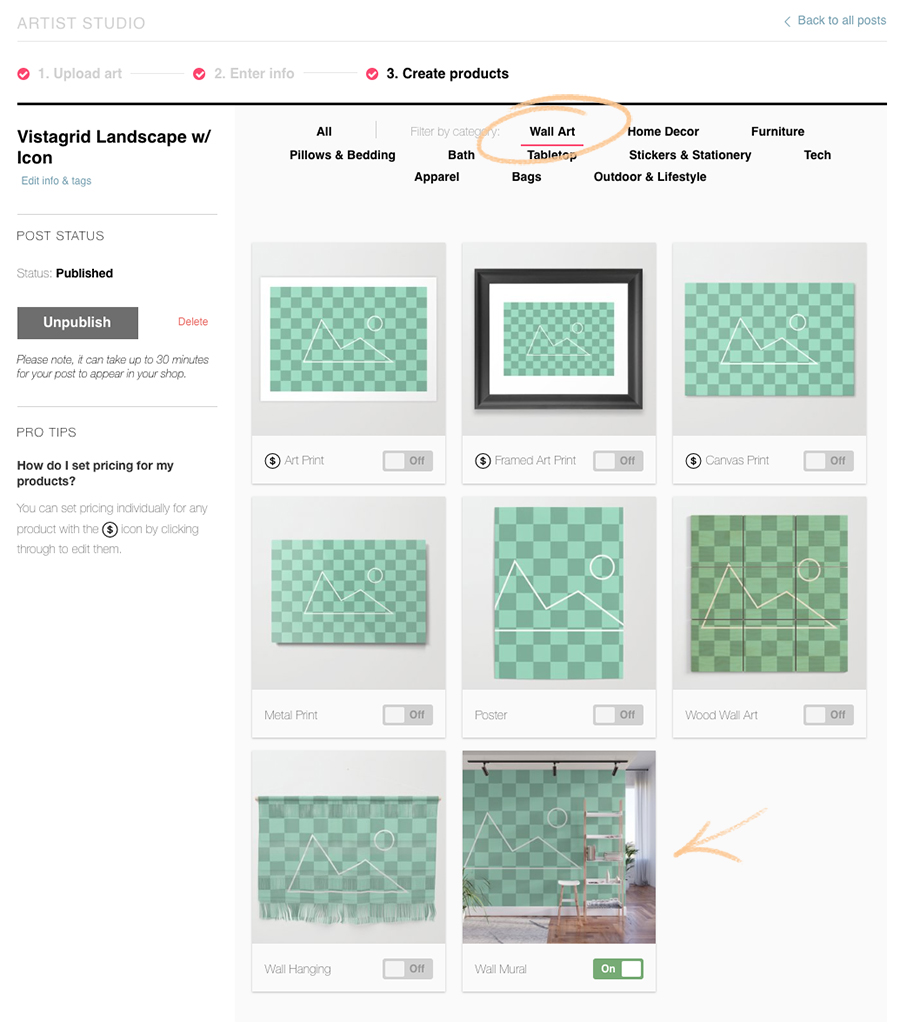 Quick look at the product:
Product: Wall Murals
Product Category: Wall Art
Product size (square): 8ft x 8ft (2.44m x 2.44m)
Product size (landscape): 12ft x 8ft (3.66m x 2.44m)
Printed panel size: 2ft x 8ft (0.6m x 2.44m)
Material: Self-adhesive woven polyester fabric with matte finish
Print: Water-based, non-toxic inks
Washable: Panels are washable with mild soap and water
Shipping: Rolled in a tube
Installation: How to Hang Removable Wallpaper & Wall Murals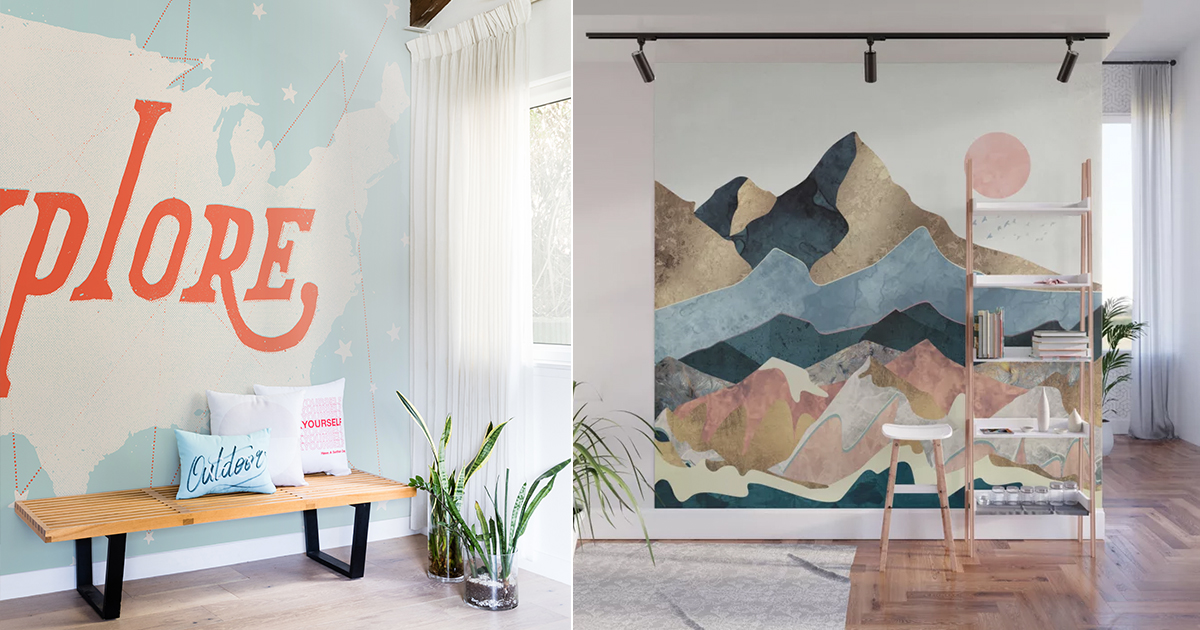 Important considerations for editing wall murals
There is no on-site product editor for wall murals. Because there is no scaling or positioning of artwork for this product, your uploaded creative must meet exact ratio and pixel requirements. Download our templates to make sure you're hitting the mark.
Small errors in creative are very noticeable on final product. What looks like a few pixels on your screen could equate to several inches on the printed product. This is one of the largest products a customer can buy. In other words, be meticulous in cleaning up your creative, especially for this product.
You can sell square or landscape artwork for a single creative, but not both. You can upload the product in your size preference and our system will recognize it.
To sell 8ft x 8ft (square) wall murals, the ratio of your uploaded creative must be exactly 1:1. To be explicit, for every pixel wide, you need one pixel high. Your final square asset for wall murals needs to be a minimum of 6000px (w) by 6000px (h). Download the template >
To sell 12ft x 8ft (landscape) wall murals, the ratio of your uploaded creative must be exactly 3:2. This doesn't mean landscape photos, rather referring to the ratio of your creative asset. To be explicit, for every three pixels wide, you need two pixels high. Your final square asset for wall murals needs to be a minimum of 9000px (w) by 6000px (h). Download the template >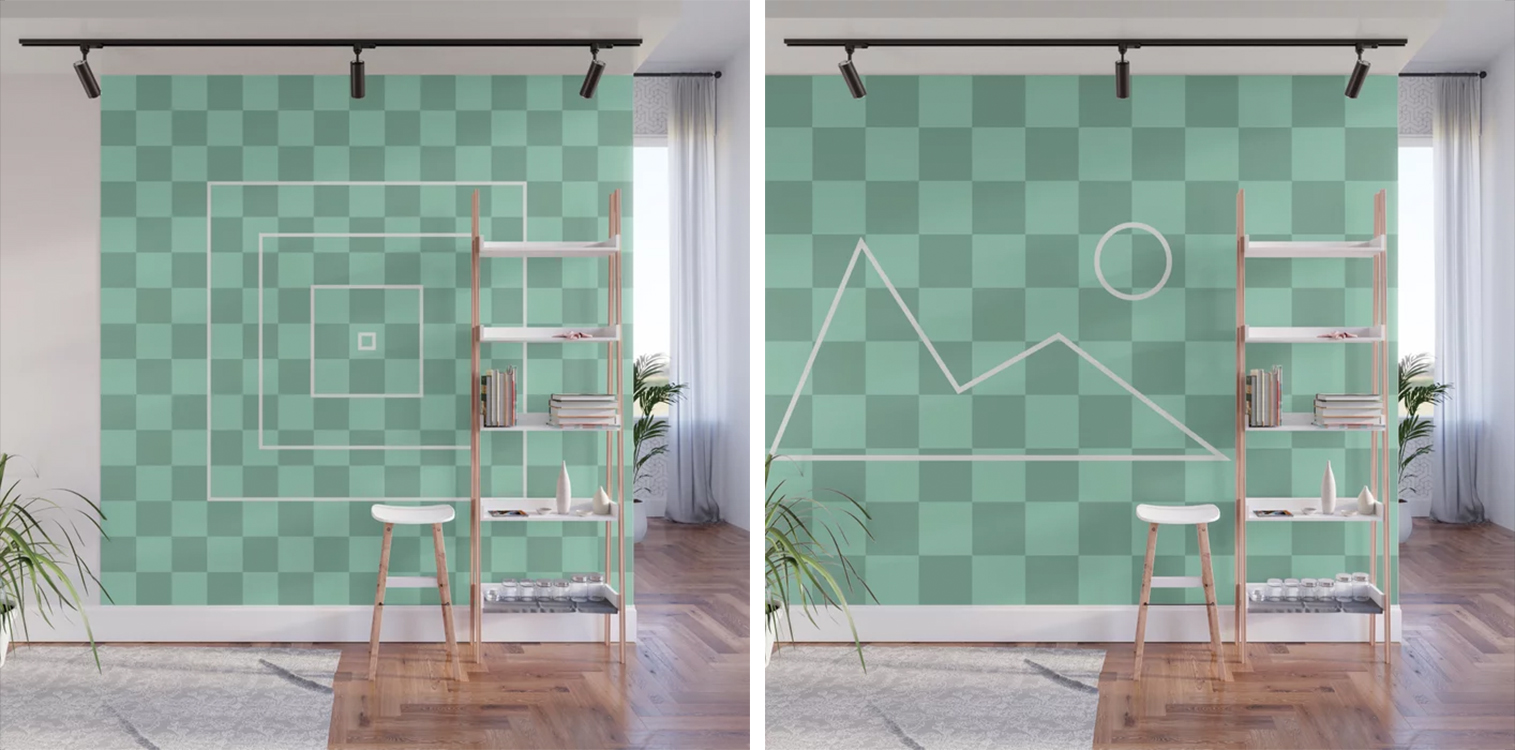 Using the wall mural templates
Make sure to fill the entire template, including the bleed area. Wall murals are on the more expensive side of wall art and you don't want miss your sale due to a return. Any part of the template that is unfilled may not print and leave unintentional white lines or space.
Download the wall mural template(s). It gives you greater control over wall murals to create the best possible final product.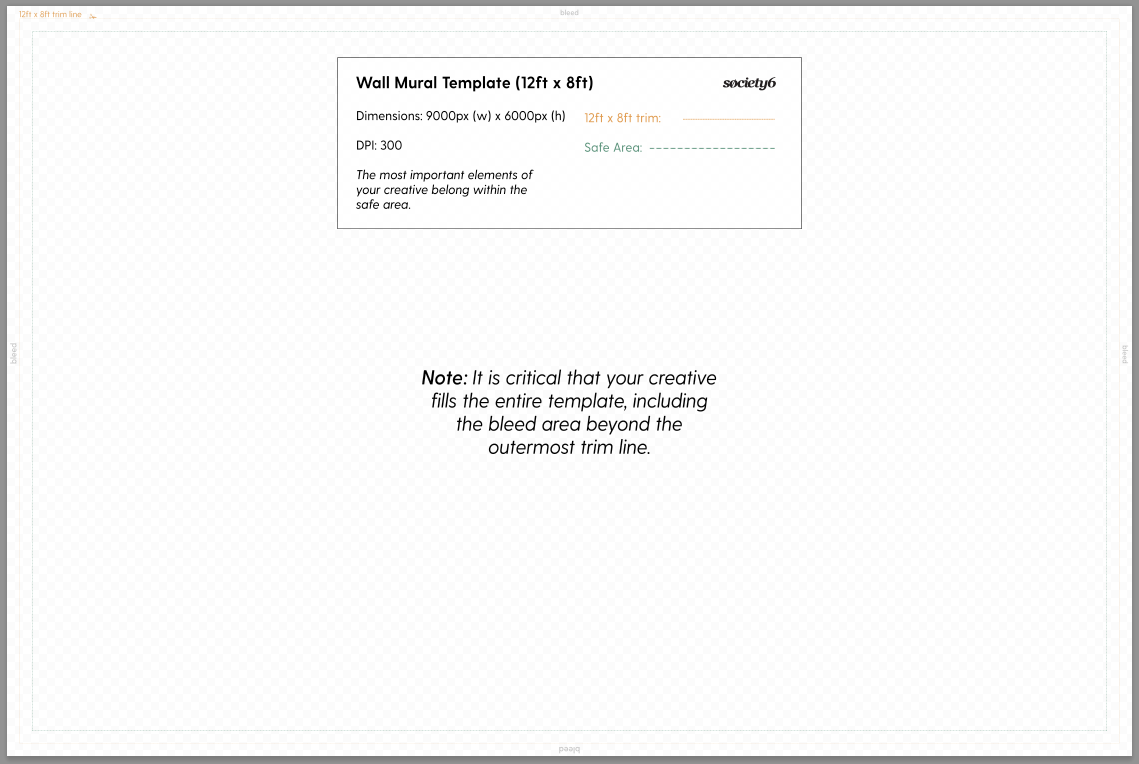 Creative must fill the entire template, including bleed area. This ensures your customer receive the product they expect. Any bleed area left empty will not print. To ensure your product is not returned, you want to be 100% certain that your artwork extends to every edge of template.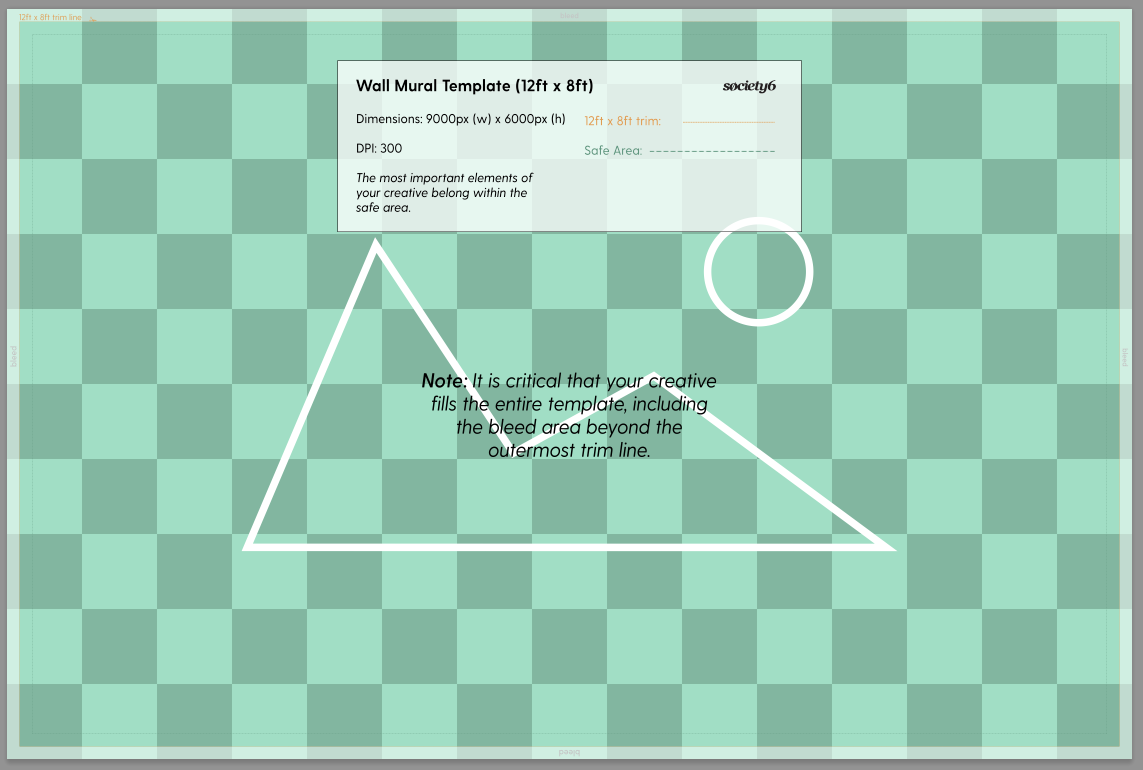 Hide the Overlays layer group before saving your file. This layer group includes the following layers: Key, Bleed Area, Safe Area and Trim Line. Do this once you've confirmed that your creative fills the entire bleed area. In Photoshop, click the little "eye" icon next to the folder, or each individual layer, to hide it. You shouldn't see any layers from the template when saving your file.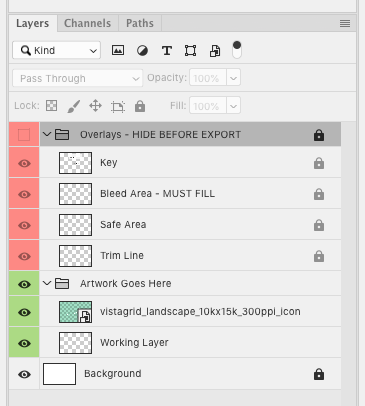 Product details for wall murals
Wall murals can be found under Wall Art. Customers can hover over Wall Art in the main navigation menu to find Wall Murals. They can be found under Wall Art in your artist shop as well.
With our Wall Murals, you can cover an entire wall with a rad design – just line up the panels and stick them on. They're easy to peel off too, leaving no sticky residue behind. With crisp, vibrant colors and images, this stunning wall decor lets you create an amazing permanent or temporary space. Available in two floor-to-ceiling sizes.
Size in feet: 8' Mural comes with four 2'(W) x 8'(H) panels
Size in feet: 12′ Mural comes with six 2' x 8' panels
Printed on self-adhesive woven polyester fabric panels, easy to stick on and off
Matte finish and texture
Features vibrant, water-based, non-toxic inks
Washable with mild soap and water