Is your cluttered space cramping your path to truly "living your best life?"
Then take note. Stylist and manifestation pro Ana Alic knows a thing or two about creating inspirational spaces and setting yourself up for success. Check out her tips below so you can spend less time decluttering and more time focusing on channeling your energy into what matters most to you!
Most of my manifestation work happens in my home! Your home can be your sanctuary, a place to ground yourself and really set some beautiful intentions. To get the most out of your manifestations from the home I want to share some tips on changing the energy in your space and creating spaces that help you high vibe! These can be simple changes that will enhance the moon phases, help you meditate more and create some really powerful moments for your specific zodiac sign. Let's help you tap into that intuition and manifest everything on your list.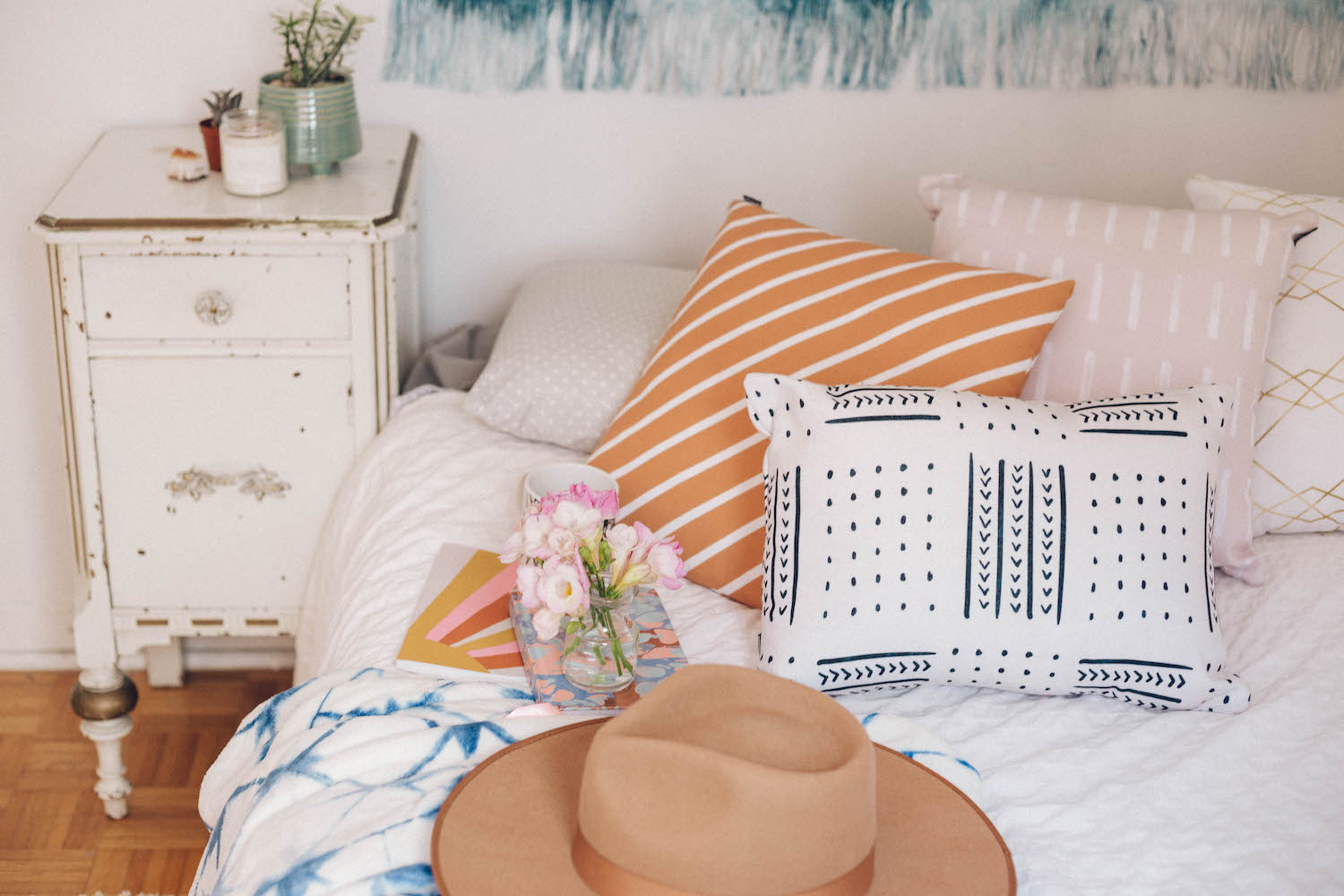 1. Make Your Space a Reflection of You
What brings you joy? Marie Kondo is definitely tapping into something magical with all of her decluttering advice. Did you know items in your home hold energy? Some of this energy could be holding you back, like an old work uniform from a job you hated affecting you calling in the money and job you deserve. Think about what you truly love and need and keep those items and get rid of the rest. When you can declutter the things no longer serving you, you have more space to bring in new things that make you happy. How does your space reflect your true essence? Bring that essence out and let your space inspire you.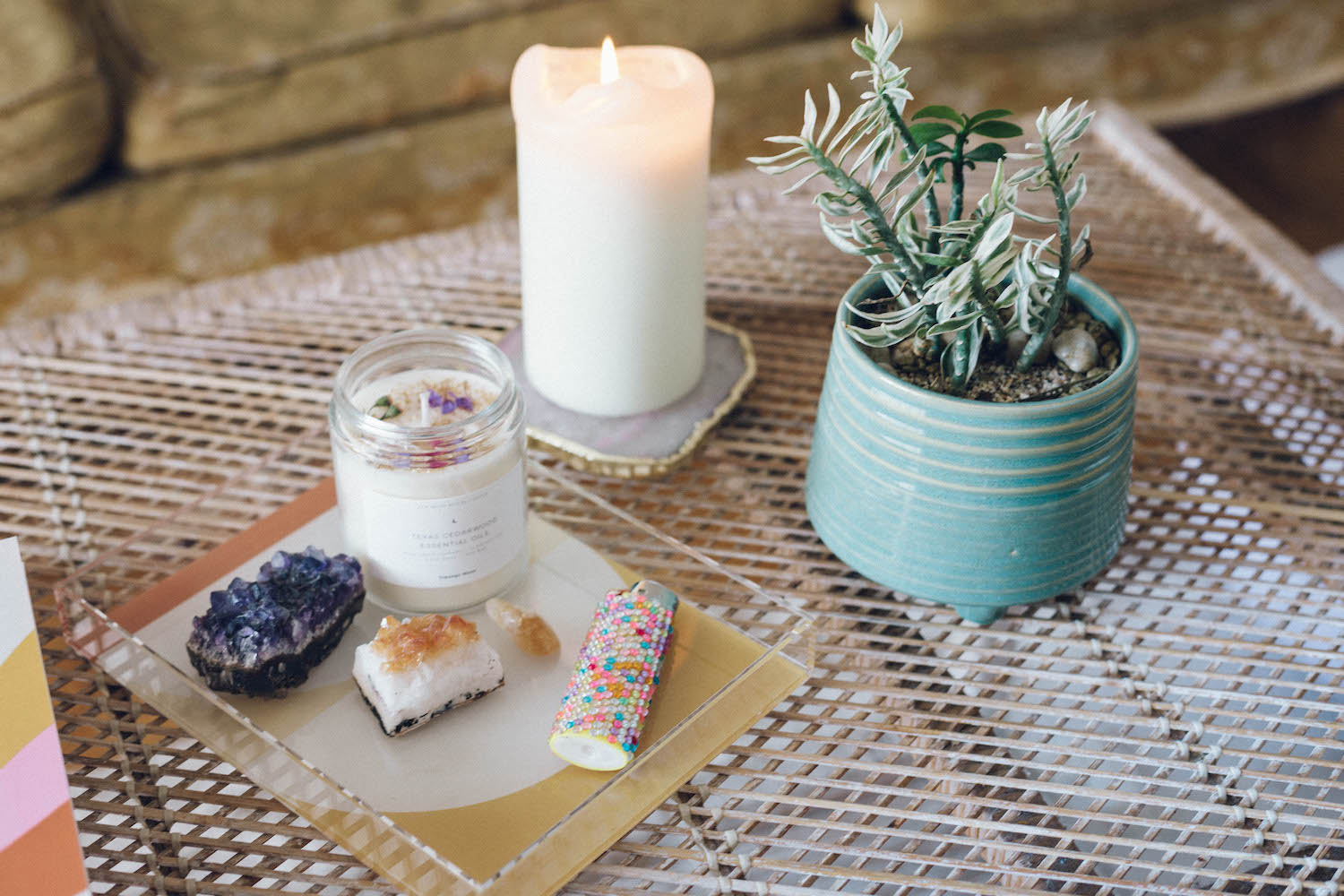 2. Keep Manifesting Tools Nearby
Keep your manifesting tools out for you to use at any moment. Get some crystals that you feel called to and place them around your space. For the bedroom, place them in the corners or even right beside your bed. A great crystal for the bedroom is rose quartz because the energy is very loving and serene. Crystals in the living room or kitchen are best to be seen and felt, beside candles and near inspiring books. Add palo santo or sage in the places you like to relax and get some meditation in. Sage and palo santo are beautiful medicines that should be respected and used in great reverence. Use these tools to connect to your guides and help you manifest.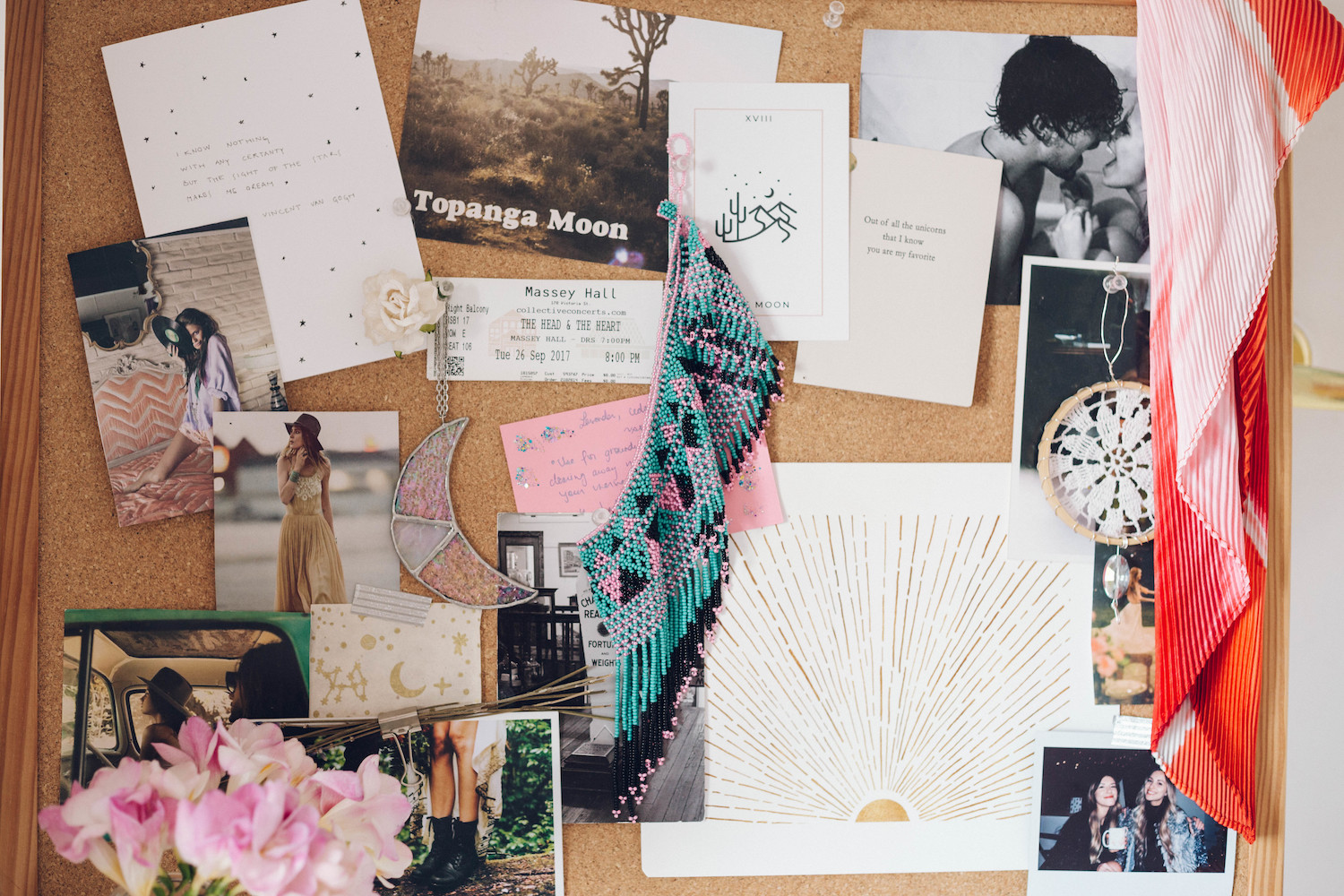 3. Create a Dream Board
Creating a vision board that can be seen everyday will help you stay focused and clear on your desires! It is also a great reminder for you and your guides plus a really fun way to visualize your life. If dream boards aren't your thing, you can leave notebooks around for moments of inspiration. Use beautiful notebooks that will make you excited to make your manifesting and gratitude lists. Mornings are a perfect time to journal with a cup of coffee or tea–starting the morning with loving intentions will really set the the tone for your whole day.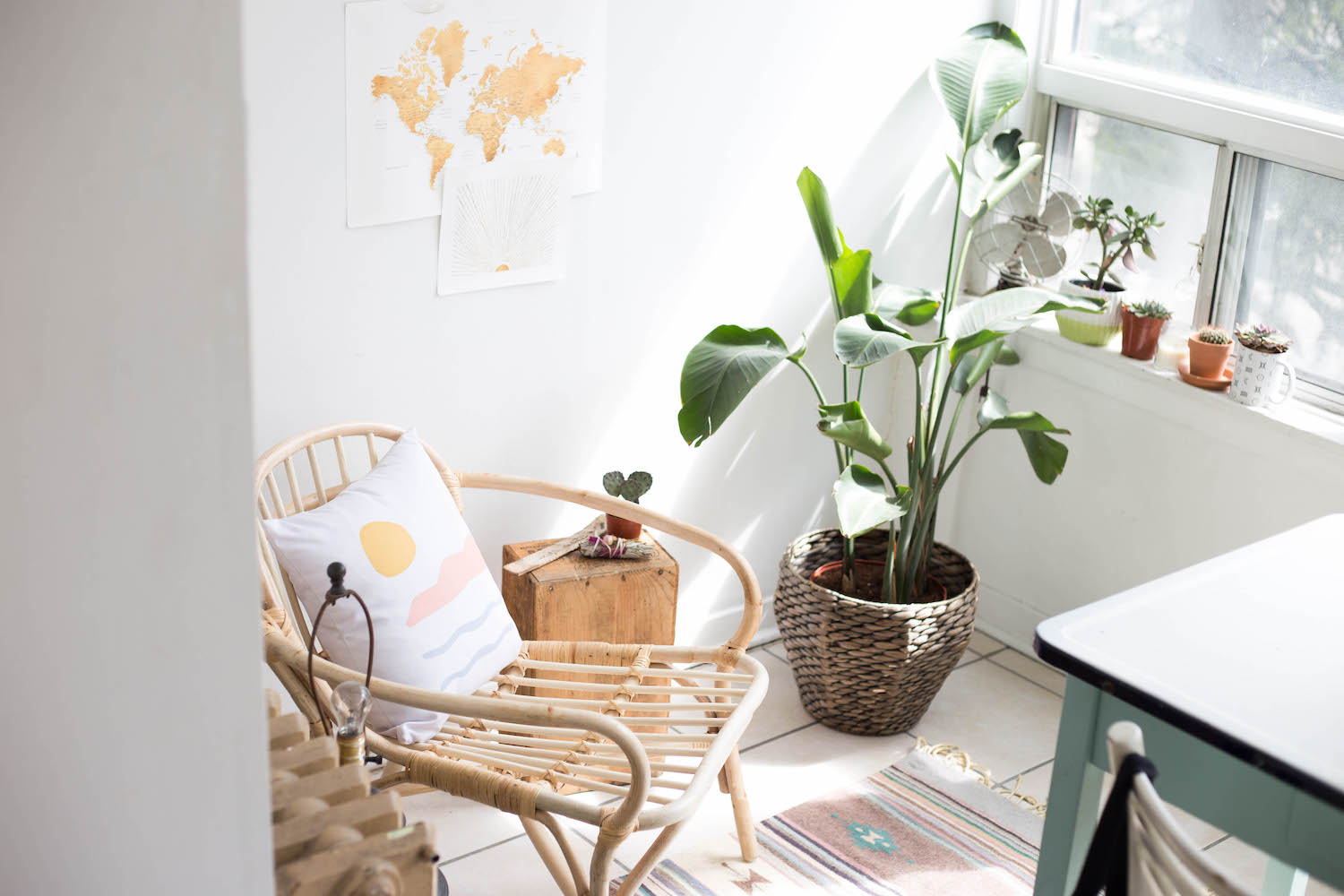 4. Clear a Sacred Space for Meditation
Meditation is my number one tool for manifesting. I created a meditation space in my home, a place where I can feel zen and inspired. Bring in elements you love and make it a space that calls to you. For my meditation space I added a rattan chair for a beachy vibe and a map poster to ignite my love of travel. Make the space really warm and inviting with a spot for your manifestation tools like palo santo. Creating a consistent sacred space for meditation will allow you to focus on the moment and really tap into your dreams and vision. Bringing rituals into your everyday will not only help you feel more calm and relaxed but will bring in all those manifestations you desire. Let go and let perfect timing come in!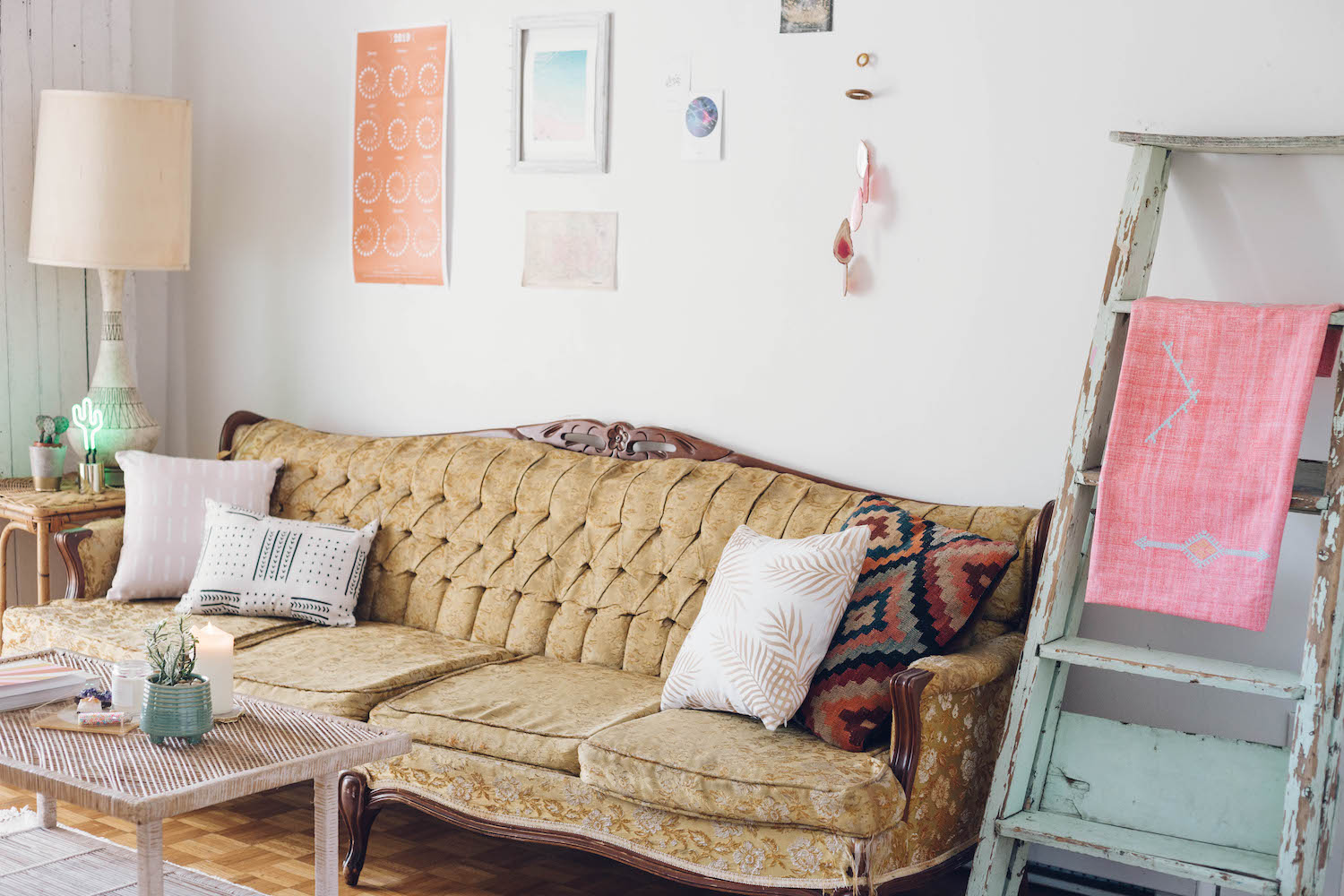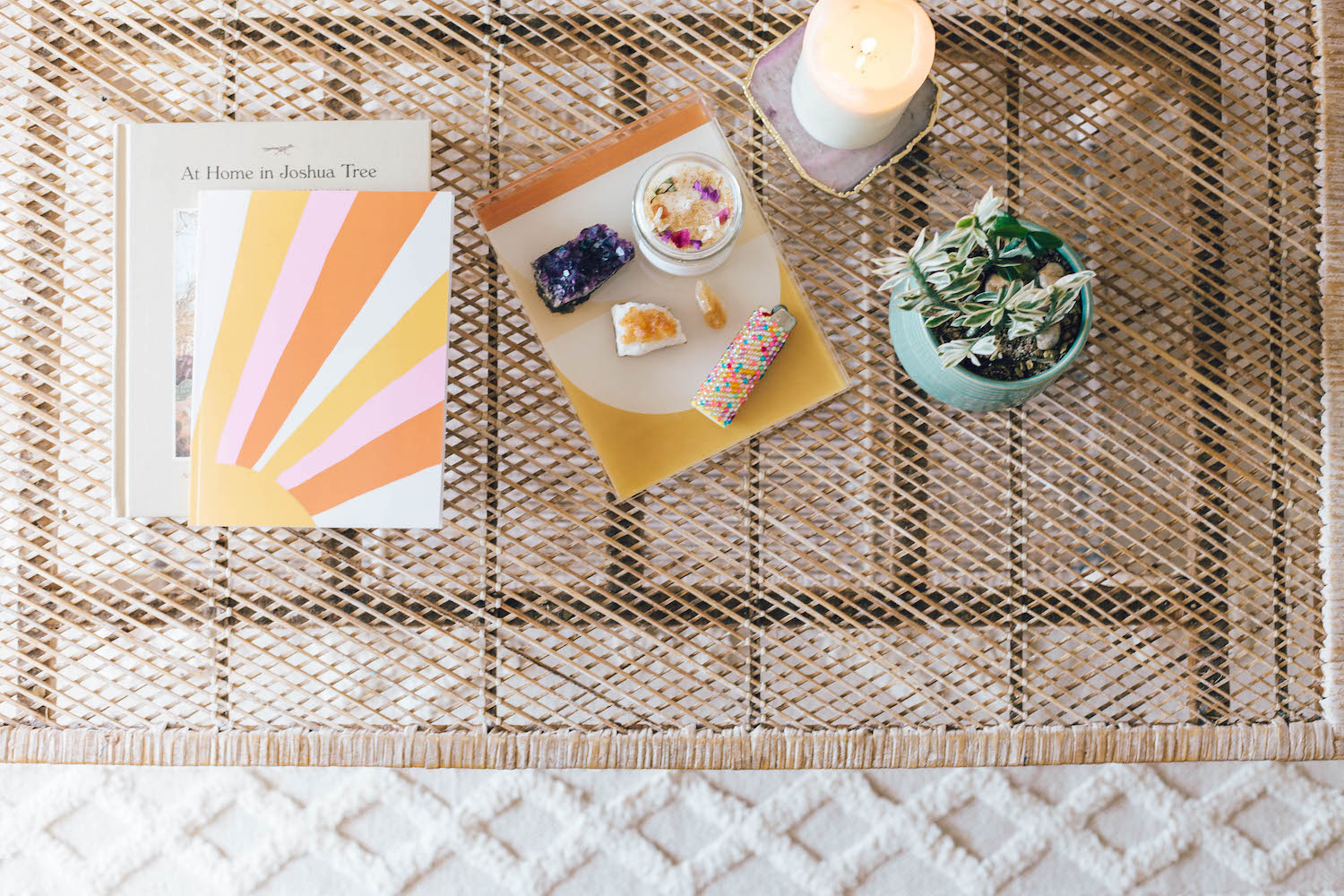 Let the Sunshine In Art Print
For God so loved the world, world map in gold Art Print
Buddha quote 5 Framed Art Print
sunshine state of mind Notebook
by sunshinecanteen
$14.99
Abstract Geometric 01 Acrylic Tray
by The Old Art Studio
$22.00
sight of the stars makes me dream Stationery Cards
island Throw Pillow
by almostmakesperfect
$29.99
Gold Palm Leaves Throw Pillow
by Marta Olga Klara
$29.99
Dash Blush Throw Pillow
by almostmakesperfect
$29.99
Yellow Modernist Throw Pillow
by Madeline Louise
$29.99