Lifestyle blogger extraordinaire, Alexis Kaiser of Alternative Indigo shares her tips for decorating your first apartment. Get inspired and shop all things home here.
You did it! You're adulting so hard and finally have the first real place you can call your own. Whether you're renting or owning, have roommates or live solo, having a place to call your own is a huge milestone. Decorating your space to reflect your vibe can feel overwhelming so I've put together 5 essential rules to help you get your decor game strong. Before you know it you'll be doing your taxes on time and going to bed at a reasonable hour.
BUILD A GALLERY WALL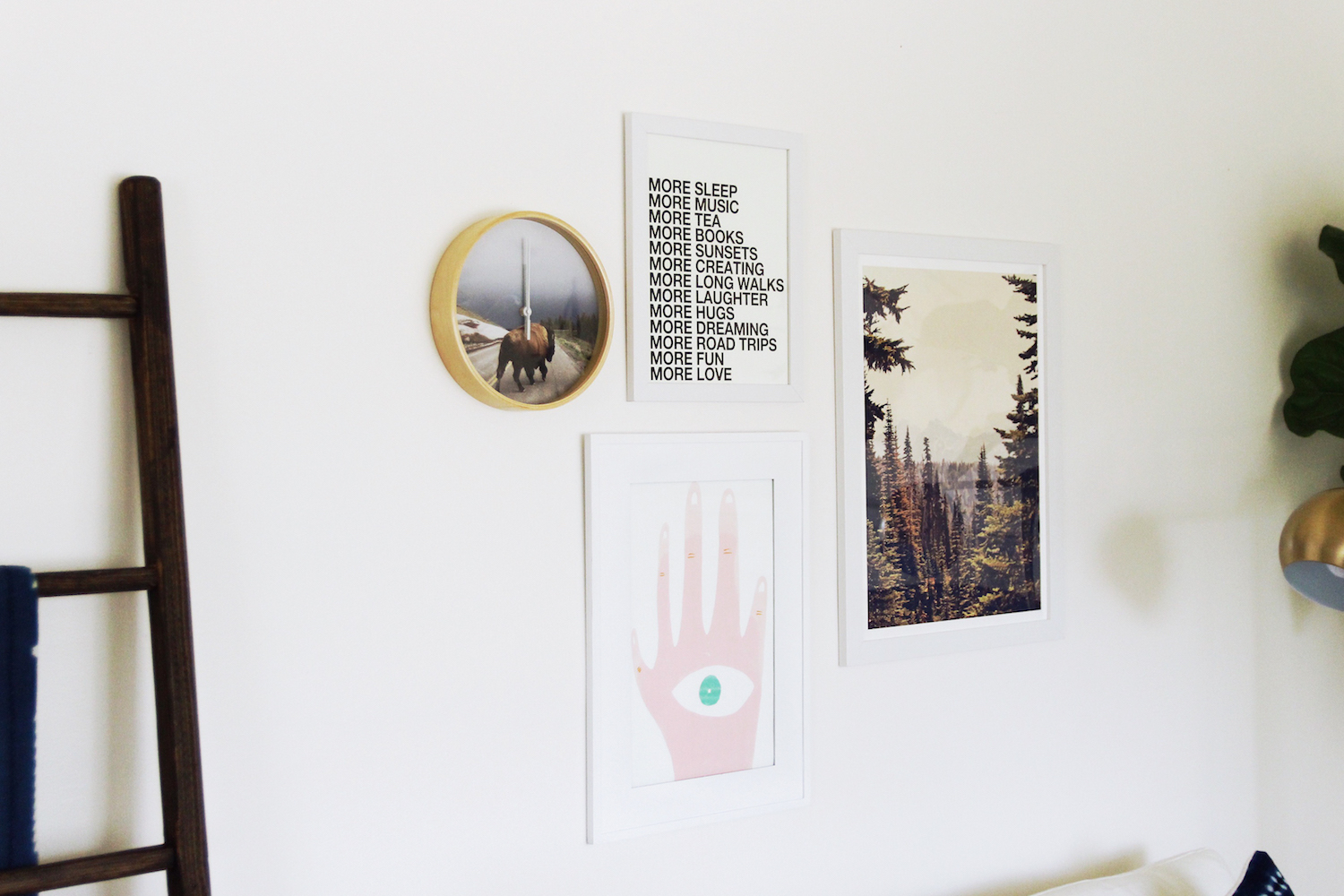 Hanging artwork on your walls is one of the easiest ways to add color and impact to your space. Society6 has thousands of designs, so you can definitely find pieces that fit your vibe. Mixing up frames is a good way to give it an eclectic look. Try a gallery wall over your couch as a statement piece that ties the room together. Your friends will be all like, "whoa, am I in an art gallery?" And you'll be like, "dude, chill, it's just my livingroom".
Quick Tip: Not sure how many is too many? Start with 3-5 pieces and play around with scattering their placement on your wall.
ACCENT PILLOWS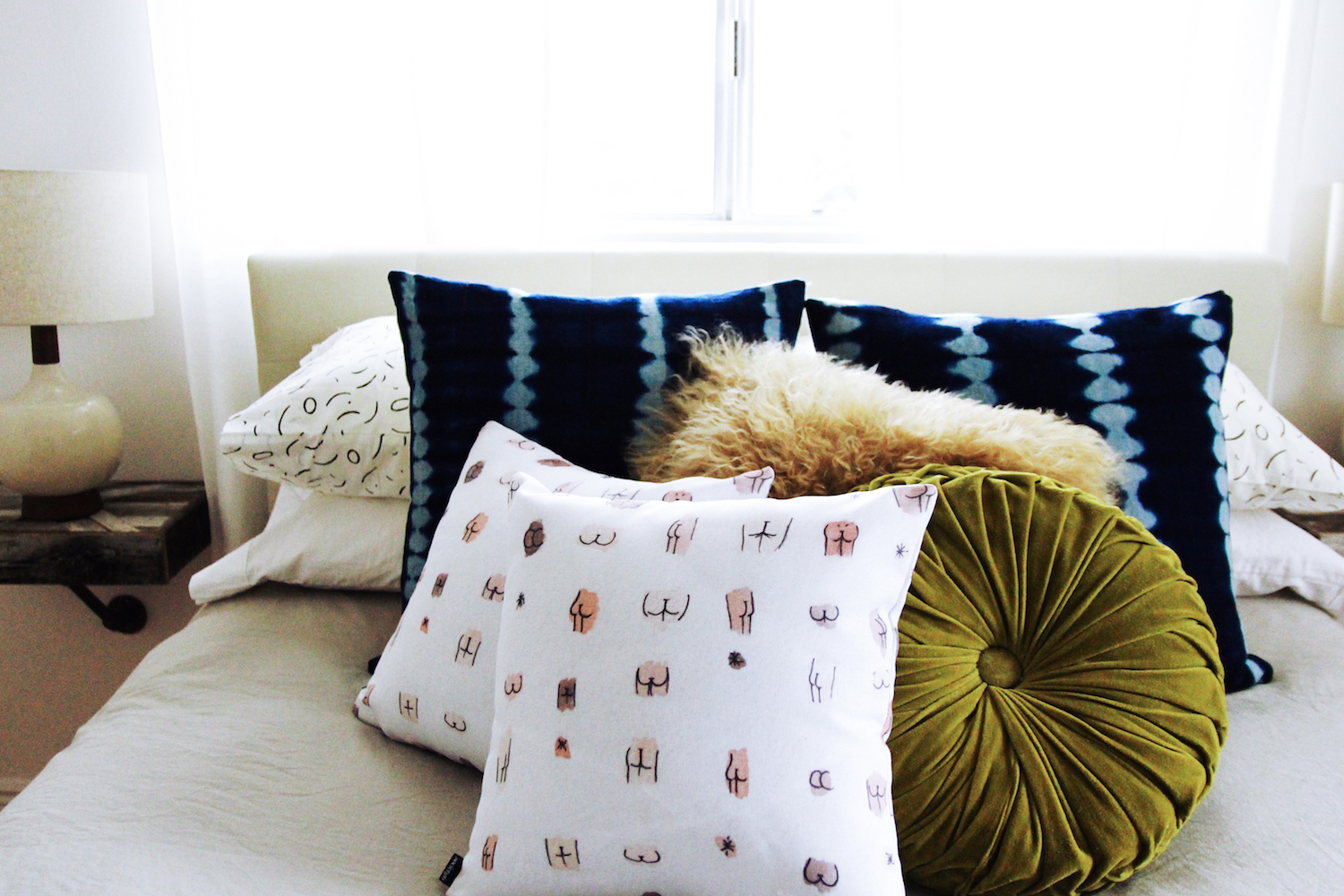 Pillows are the epitome of effortless style and comfort. When have you not seen a pile of perfectly arranged pillows on a bed and not thought, "nap time"? Mixing a few around your home creates pops of color and the feeling of luxury. Impress your guests! Pillows also help soften hard surfaces to make them more inviting. My opinion? You can never have enough.
Quick Tip: When mixing and matching pillows, focus on a cohesive element such as a specific color. This will tie them together while allowing you to play with various patterns and textures.
GET SOME PLANTS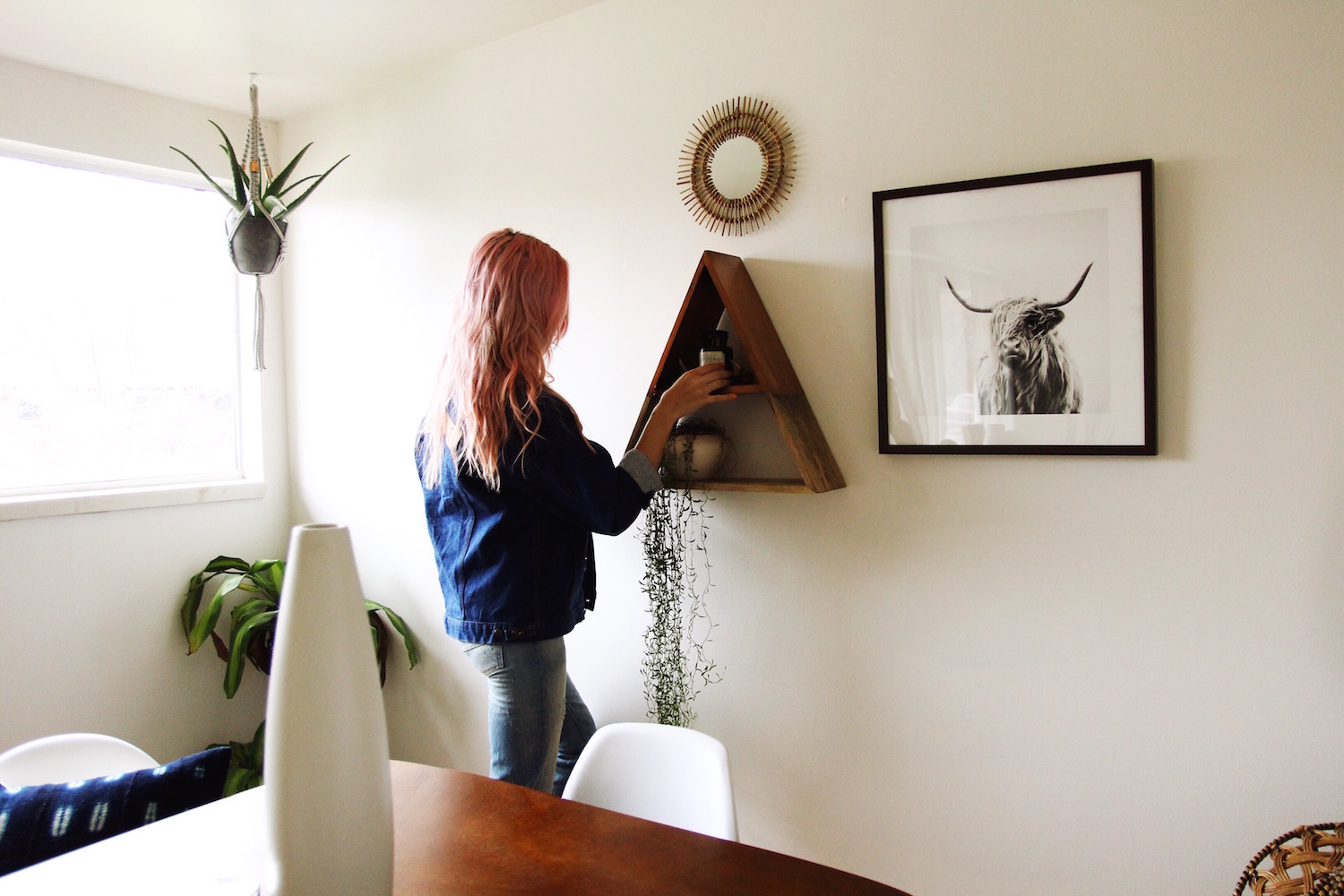 Confession: I'm addicted to plants – I've practically created a greenhouse inside my home. Plants are an inexpensive way to add warmth to a room. I also love that plants help clean the air, fight colds and can balance your overall homeostasis.
Quick Tip: If you're new to plants, or worry you have a "black thumb"- try a cactus! They are easy to find, come in great variety, and need very little care.
LESS IS MORE
When it comes to creating a place that is functional and inviting, my mantra is "less is more". This concept can be difficult to grasp, especially if you've ever wandered down the Ikea rabbit hole and ended up with a cart full of things-you-didn't-know-you-needed-but-now-definitely-do. I've found that challenging myself to not over decorate helps keep me peaceful and generally clutter-free.
Quick Tip: When setting up your new space, put any items you're uncertain about in a box. To borrow the words of decluttering guru, Marie Kondo, does it spark joy in you? If not, toss it.
ABOVE ALL: YOU DO YOU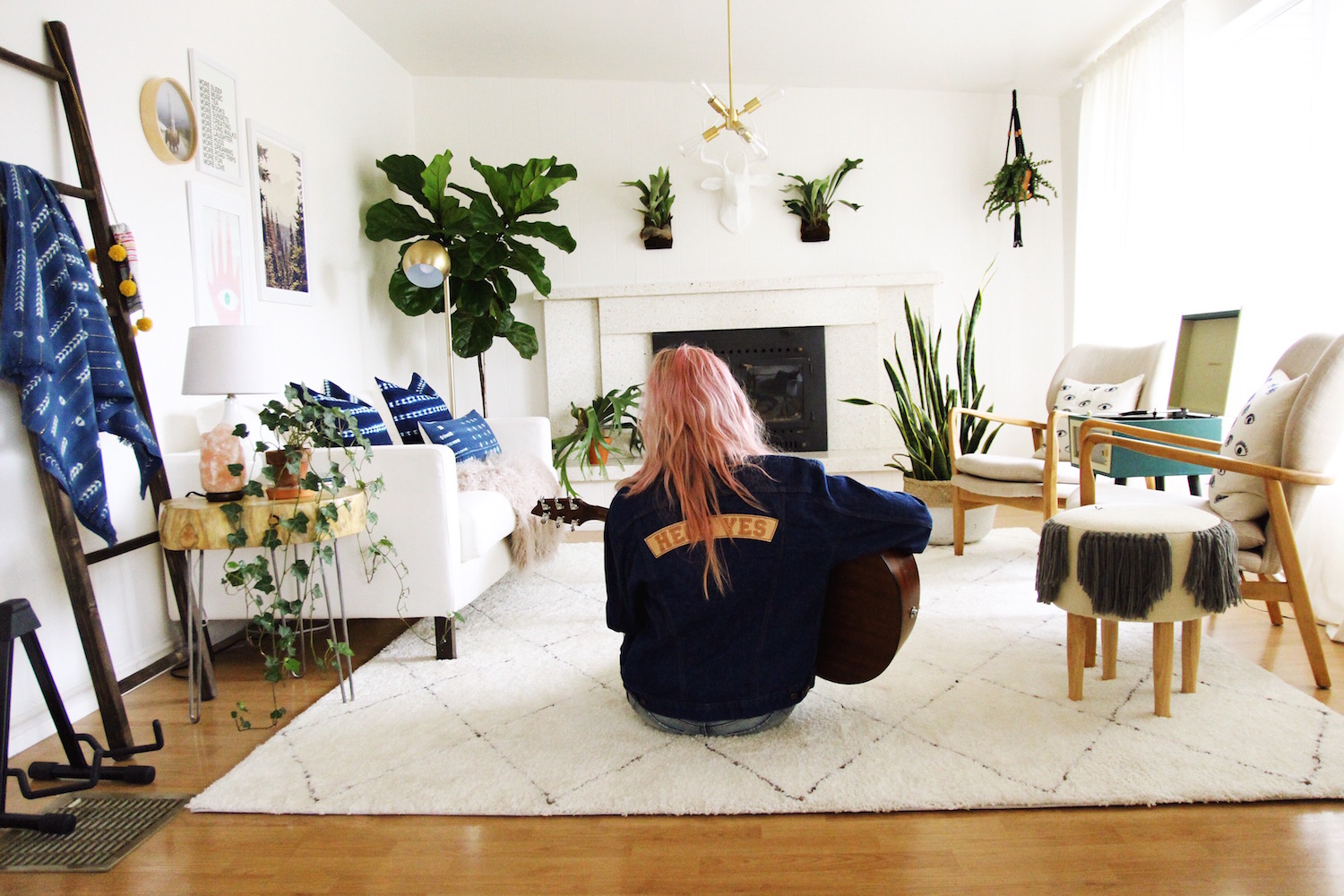 Just because you have your first "grown-up" place doesn't mean you have to give up the unique, quirky style that makes you-you. Anyone can create a Pinterest-esque space but if it doesn't feel inherently "you" then you will never feel at home.
Quick Tip: Repurpose something you loved from your childhood bedroom as decor – a tiny figurine or beloved book, it will be a great conversation piece and will always remind you of who you are.