Cuddle weather is coming.
And it's well-worth preparing for those long, cold nights before they actually arrive. Think fuzzy blankets, warm hues and settling in with your favorite hot drink of choice (insert pumpkin spice latte joke here). We asked lifestyle blogger Anh Luu of Girl and the Word to share her tips for making your space cozy for the cooler months ahead. Check 'em out!
When you only have a studio apartment to play with, you get bored when the decor stays the same for too long. With fall in full swing, I decided to remake my entire living room as snuggle-friendly as possible and the results were absolutely stunning. If you're itching to redecorate your living room, bedroom, kitchen nook or just about any space, here are my five tips for making it as cozy as possible!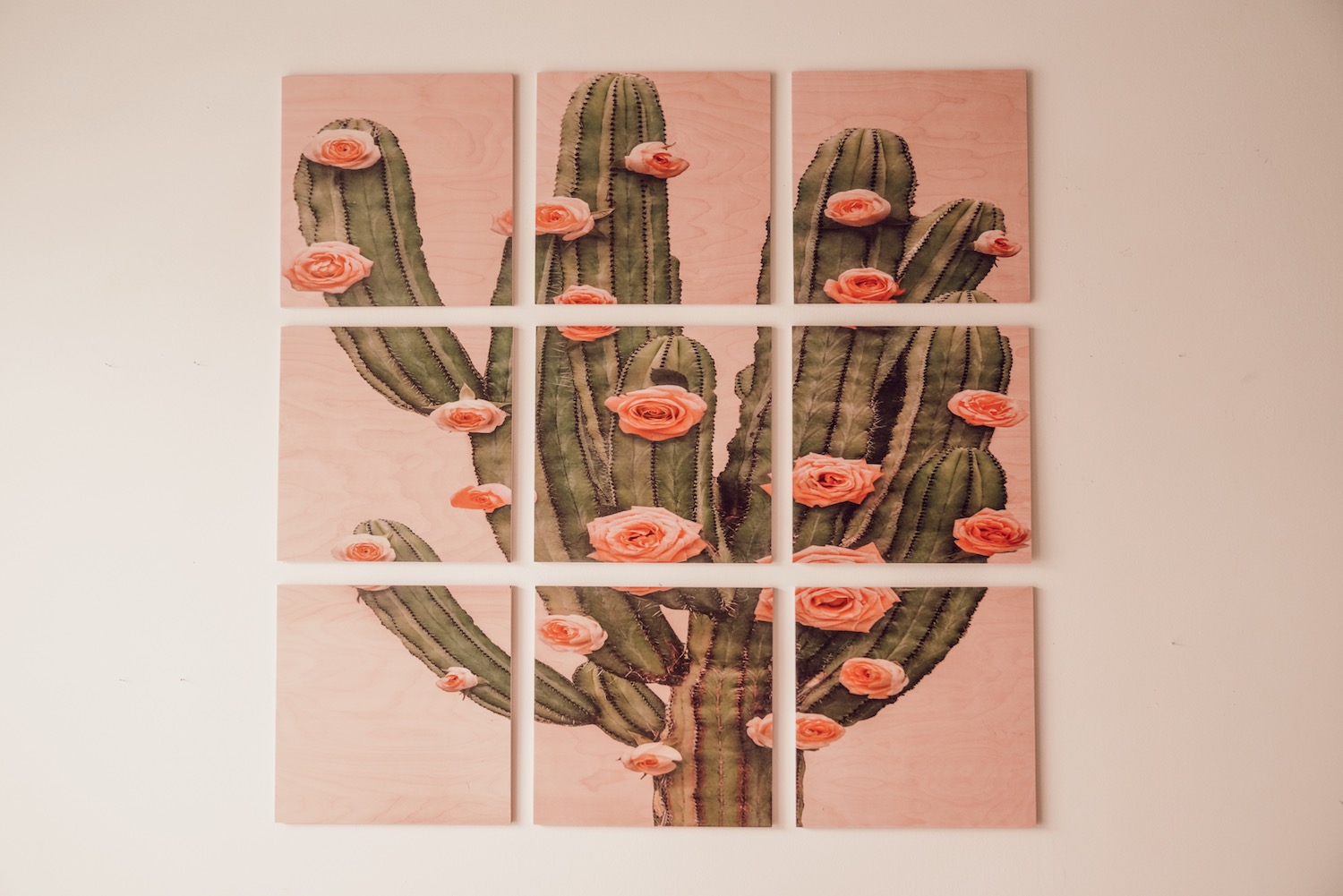 1. Don't Leave Your Walls Empty
Walls are quintessential to building a cozy atmosphere, so pick a print, tapestry or any other piece of wall art that has warm or pastel colors so you can introduce a cozier atmosphere to your space. Since Society6 has such a large selection of prints, you don't have to sacrifice your personal style in order to achieve that cozy look.
2. Fluff It Up with Floor Pillows
Floor pillows, bean bags and any sort of cushion that you can use to sit on the floor just makes the space seem so much more personal and inviting. I chose a mustard-yellow mudcloth floor pillow and Ollie loves it!
3. Throw in Plenty of Pillows
What's a cozy couch without its cushions? BORING! Jazz it up with as many throw pillows as your heart desires (or as many that would fit on the couch).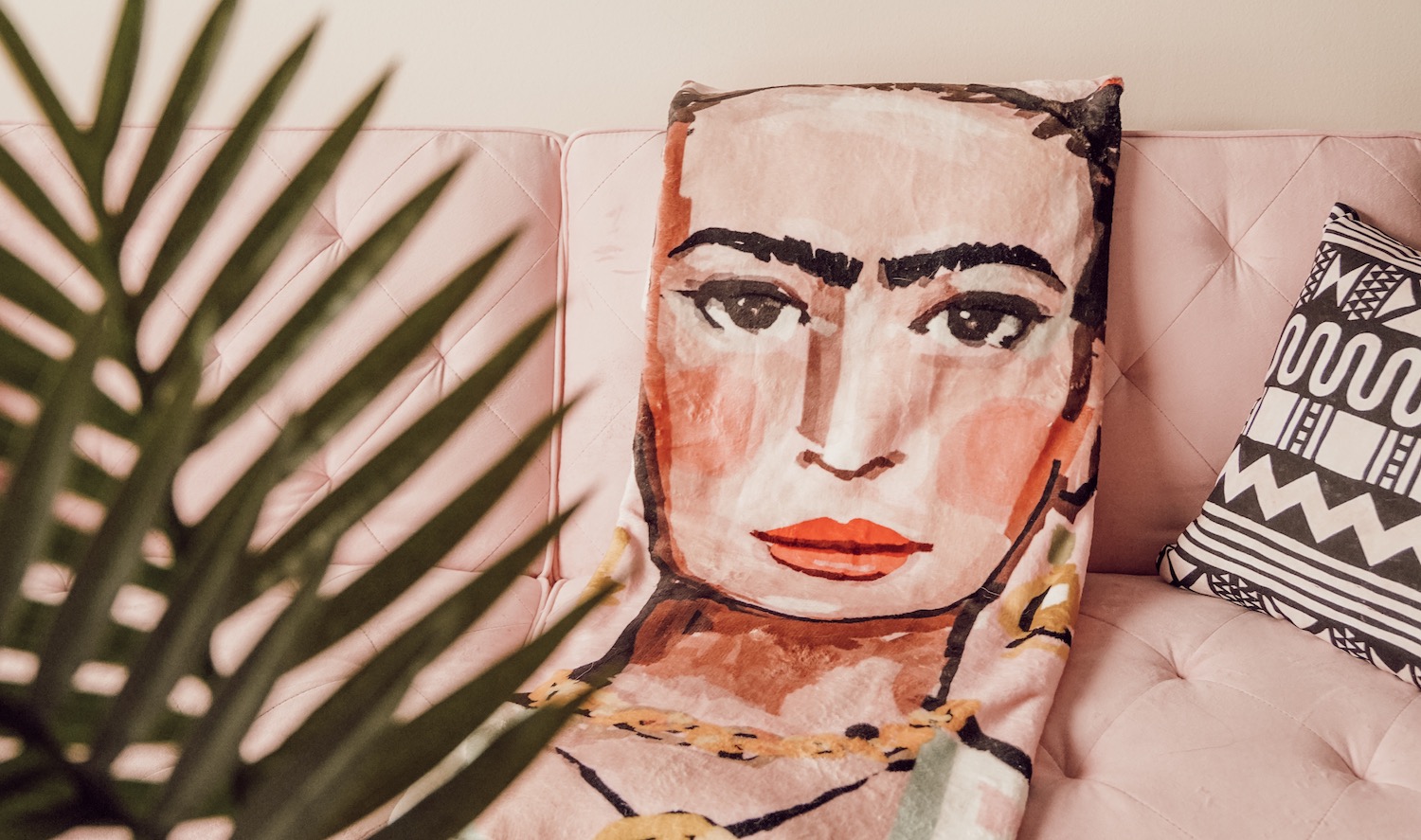 4. Add a Soft Blanket
With the fall weather slowly settling in, you can't convey "coziness" without a soft blanket to snuggle in! Find one that matches the color scheme of your overall space, but also stands out as an accent piece.
5. Tie It All Together
Similar to walls, our floors also give us the great opportunity to shape the atmosphere of our environment. Choose a rug that complements your color scheme and makes the space feel warmer and more inviting. Warm colors and round or organic shapes can generally convey that feeling of coziness.
CACTUS AND ROSES Wood Wall Art
Mustard Mud Cloth Floor Pillow
African Tribal Throw Pillow
Frida Kahlo Throw Blanket
by devinepaintings
$59.99
Mustard Mud Cloth Throw Pillow