It's that time of year when you're most likely hitting the road to go home for the holidays. Considering you've prob got 1,200 other things on your mind, we asked designer Erika Carlock to help us out with some easy, but essential packing tips.
I'm a reformed over-packer. I used to bring my entire wardrobe and wear 30% of it. Lugging around a heavy suitcase and not even touching half of the clothes gets old really quick. Over the years I've learned that the trick is packing versatile clothes that you can mix and match during your holiday getaway.
1. Pack for the weather
First things first: look at the weather and plan your outfits accordingly. Being prepared is essential. I try to wear my heaviest items (jackets, boots, hats, etc;) on the plane to save some extra space in my bag. I always wear comfortable clothes on the plane, and I tend to wear leggings and a tee shirt under anything heavier I might need and then top if off with a scarf. Be sure to bring clean plane clothes for both trips, like leggings for the way there AND a fresh pair for the flight home.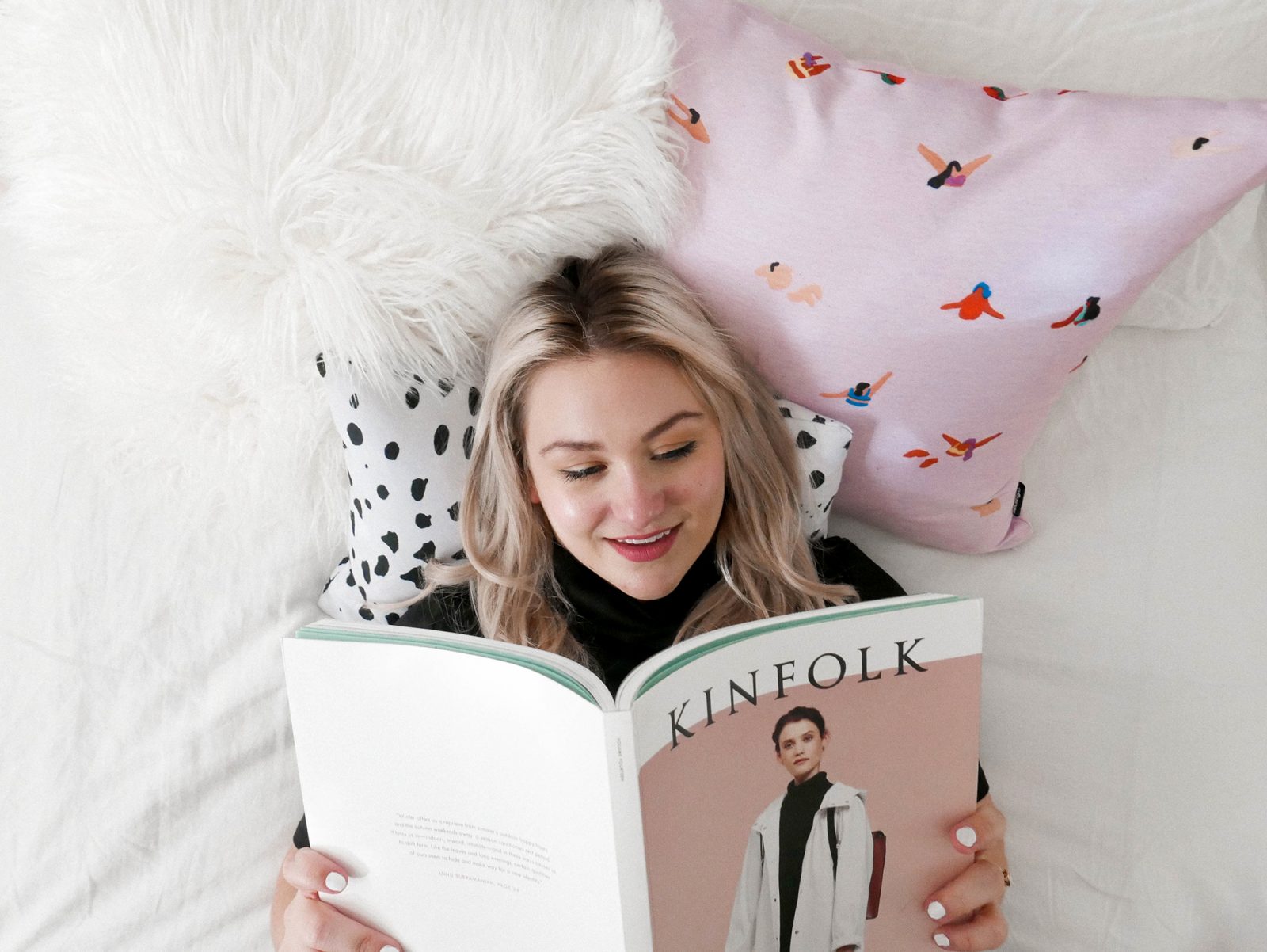 2. Mix and Match!
Plan out your outfits with a certain color palette so that you can mix and match! Choose clothes that work well together, fit the same color palette, and can be swapped around. A good rule is that for each piece you should be able to wear it two different ways like a top with a skirt and a pair of skinny jeans, or a dress that you can wear with two pairs of shoes. Lay out each outfit on your bed before you pack them. It's always a good idea to try them on and make sure you like the way it looks. Pro tip: always bring a mini steamer to remove wrinkles once you arrive.
3. Minimize Shoes
Even though I want to bring my entire shoe closet, I try to limit my shoes to three pairs: a pair of boots, flats, and either heels, sandals or sneakers depending on the type of vacation. Sometimes I'll bring three shoes and only wear one, so be sure to pack that essential pair of comfortable shoes and let go of the rest you think you need!
4. Organize Your Carry-on
This is essential. No one wants to be digging through their entire carry-on in search of their passport in the middle of the airport. I like to keep multiple pouches for each category. A small pouch for your phone, passport and boarding pass. A medium pouch for makeup, and a large one for other toiletries. It's always good to throw in a small laundry bag for dirty clothes as well!
5. Don't Forget to Take Care of Yourself!
Just because you're traveling doesn't mean you should skip your beauty routine. Always bring makeup removal wipes, sunscreen, and a good moisturizer. And, the best part of traveling is that you get a few hours to yourself to read, write and tune out of your to do list! Pack your favorite book, magazine, or journal and give yourself a little "me" time.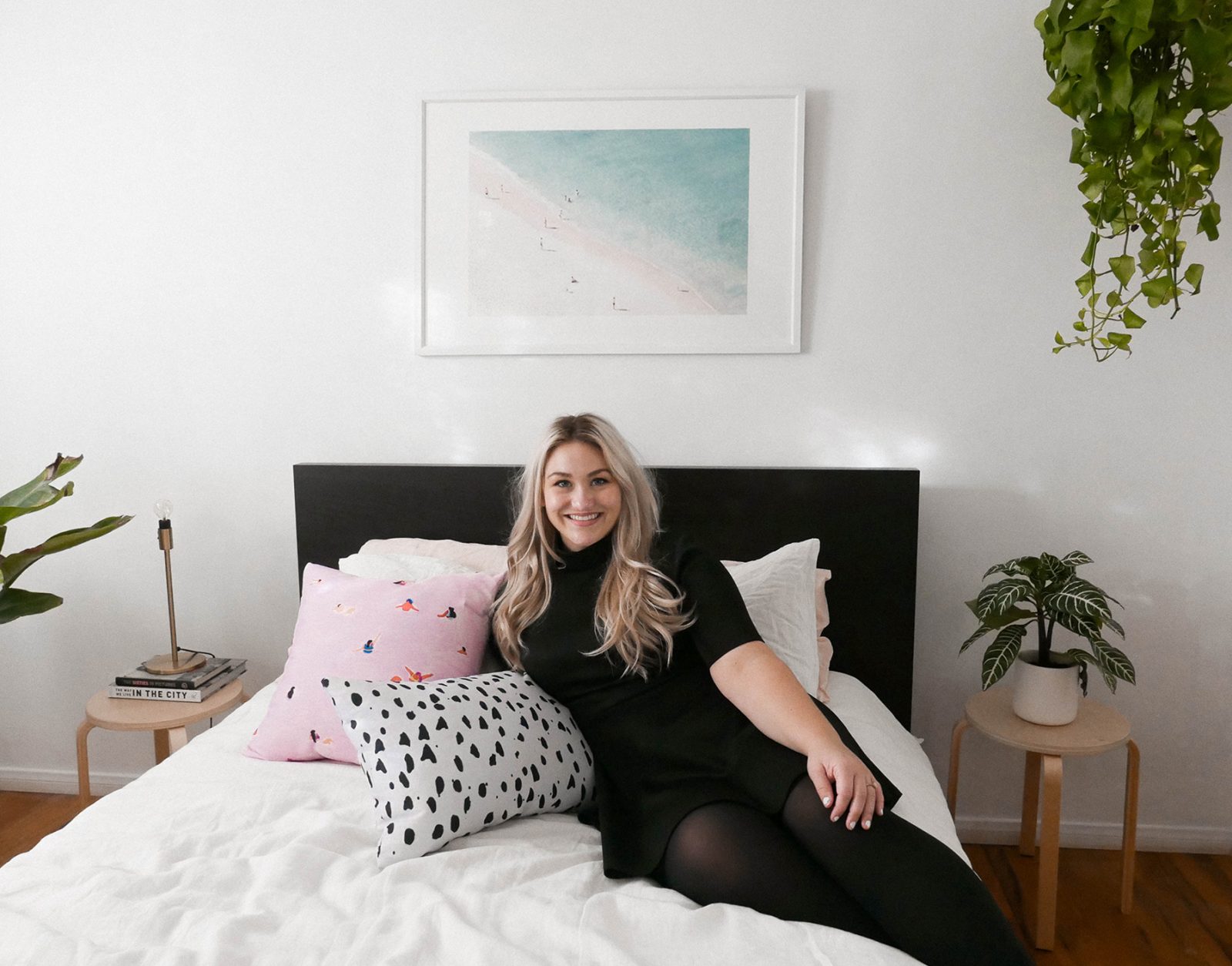 Hands In Air Framed Print
Beach Family Love Framed Print
by Ingrid Beddoes
$148.99
Summer Kitchen Camouflage Carry-All Pouch
Two Pool Vacation Beach Towel
Urban Dot Rectangular Pillow
Minimal Duffle Bag
by Simplicity Of Life
$65.00