The second you hear Paris Carney's voice, you're certain she's been singing long before she could talk.
At a recent show in Hollywood, I listened to her effortlessly switch from soulful ballads, to rebel anthems to Christmas classics that instantly gave me the 'oft sought goosebumps only true nostalgia can bring. And though it's under an alias, her new music project O'neill Hudson is more personal than ever. We sat down with Paris to talk about her musical history, her current artistic ambitions and about how she's committed to channeling Christmas vibes even when it's 90 degrees in SoCal.
Hey lady! First off, tell us a bit about yourself. How long have you lived in Los Angeles?
Hey love! I'm from Greenwich village originally but moved to LA when I was 10, I've been here now for 20 years now, which is so wild to me.
Both of your siblings are musicians and I know you grew up in a musical household. What kind of music do you remember listening to when you were younger? Has that affected your own writing style?
We listened to a lot of The Beatles, Aerosmith, Alanis Morissette, Bonnie Raitt…our parents allowed us to listen to such great music and looking back now, so much of my writing is inspired by the artists of my childhood—especially Aerosmith and The Beatles. I am a huge fan of dynamics and tension which I credit to listening to a lot of Aerosmith.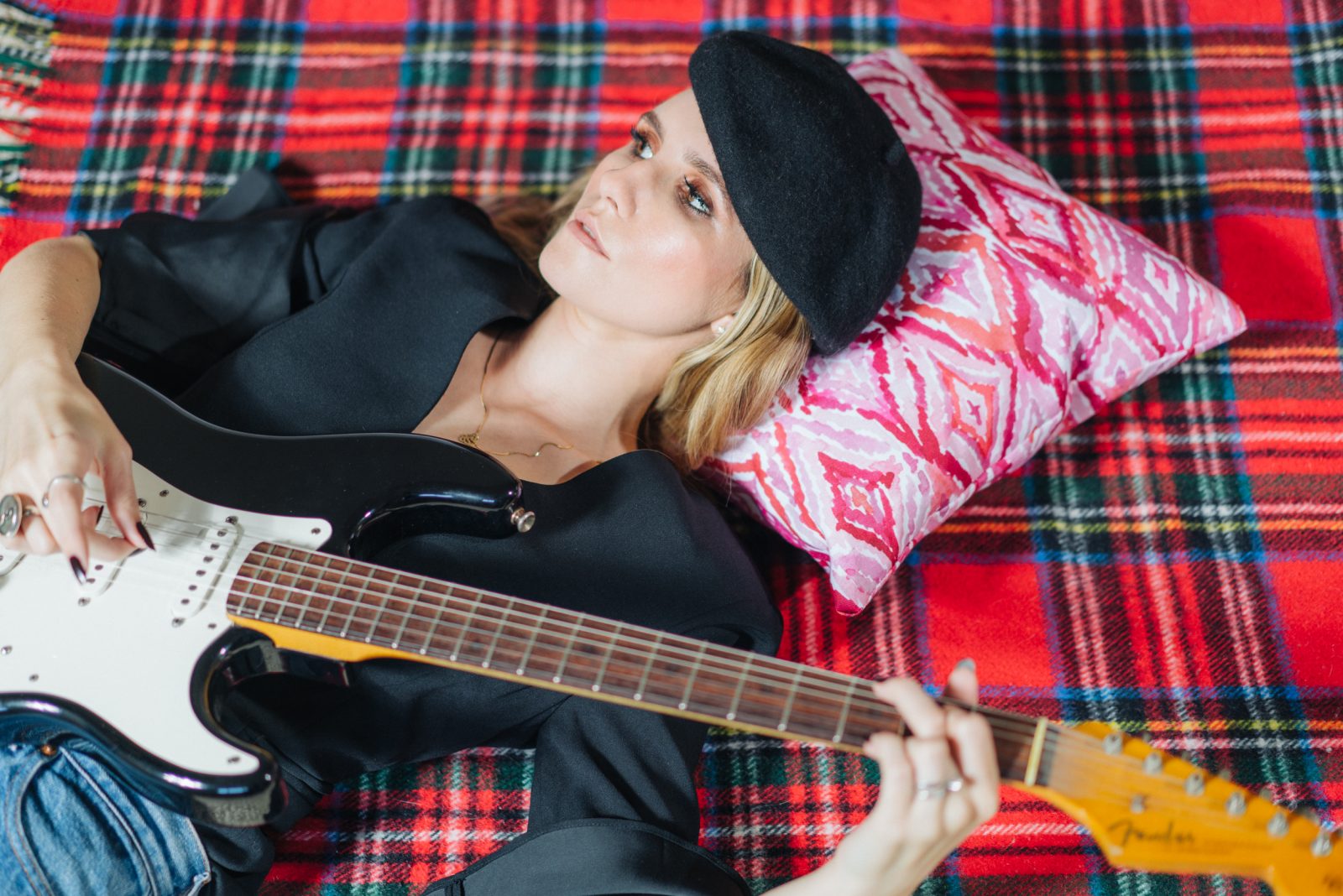 The name of your new project is O'Neill Hudson—how has performing and writing under a different name changed your approach? Do you feel that it's nice to have some distance from your "real name" and consequently your "real life" ?
Absolutely! My middle name is actually "O'neill" and I started this project writing strictly around that name. It gave me a lot of freedom to try new things, but at the same time I feel I've truly found my own personal and authentic sound writing from that place. Also, Hudson was the name my parents were going to name me—they thought I was going to be a boy and when I wasn't they changed my name to Paris, haha!
LA has a reputation for being a shallow, superficial place, but you are truly the opposite. How do you maintain your genuine "realness" and openness in a city (and industry!) where those virtues are so rare?
Ah that is so kind! I really credit that to my faith, spirituality and my family. Also, I have been so blessed to find friends in this town/industry that are so like-minded, generous and kind and I try to cling to people with that type of energy.
I know a big theme with your new music is "authenticity"— lyrically, musically, even recording with all live instruments. Could you talk a bit more about that and why it's so important to you?
Oh yes! There is so much creativity going on all the time, so much music and art being made, and I find it can be easy to get lost in the mix. You have to remember that there is only one "you" / "me" in the world, and that is what sets us apart and makes us unique. I am a big fan of authenticity in life as a whole and that's what drives me to keep working and keep creating.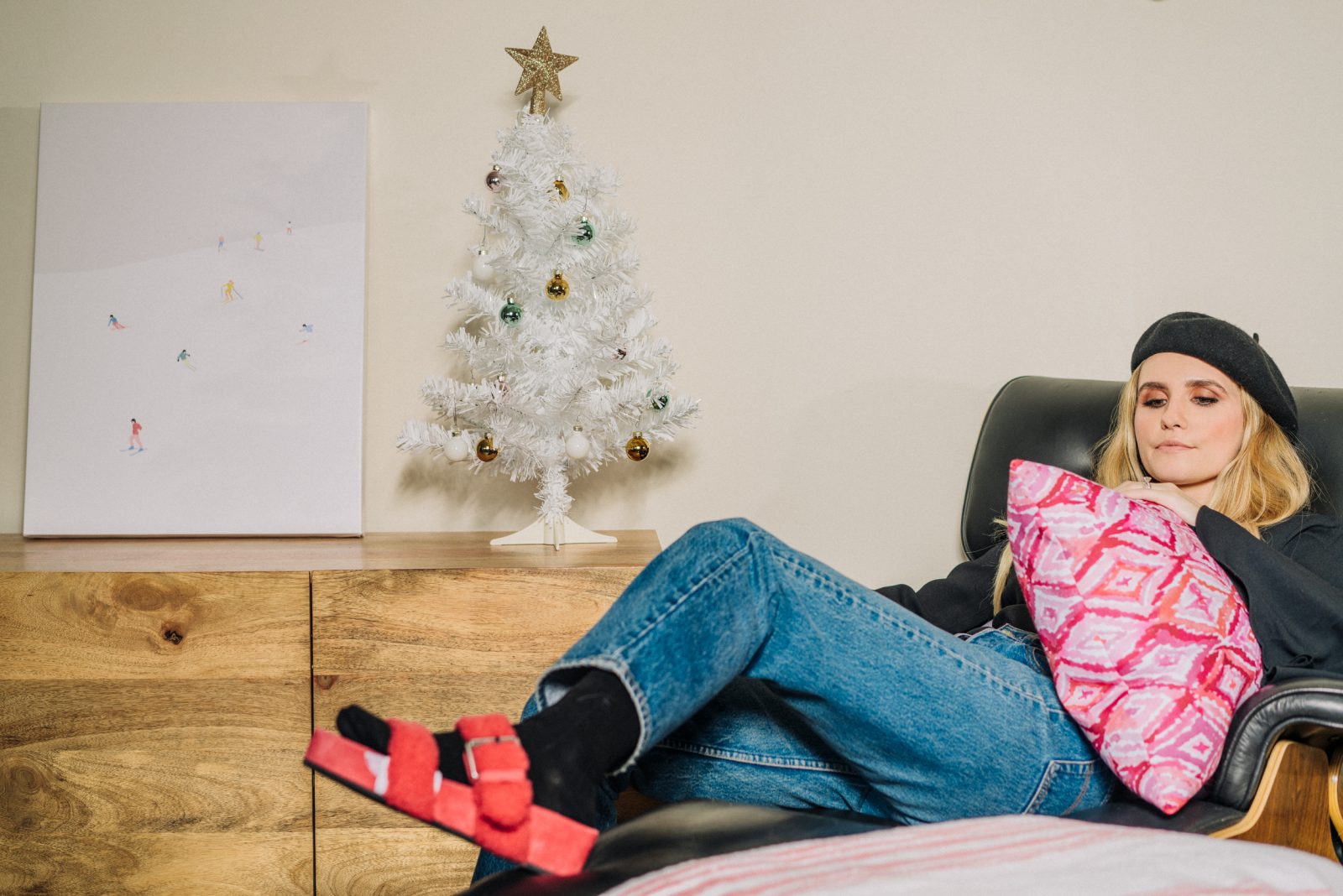 When people listen to your music, what do you hope they learn about you?
I hope they can truly feel something when they listen to my music. I am an extremely empathetic person, which can be draining, but I think that actually helps me as a lyricist because I am always "feeling". That being said, I write a lot from my own joy, sadness, personal depression—but also from family and friend's perspectives and I hope that comes through in the writing and production.
LA doesn't really have seasons (it was legit 90 degrees last week) so how do you get into the "holiday spirit" when it feels more like spring break than Christmas?
Haha, that's so accurate! I usually listen to Christmas / watch Christmas movies to get in the zone. Decorating my apartment helps make it feel more like the holidays too!
Do you have any long-standing holiday traditions?
I used to always get McDonald's Egg McMuffins on Christmas morning with my family, but 8 years ago I learned of a lot of digestion problems that I have and so I can't have gluten/ wheat anymore which is a majorrrrr bummer. The only other thing is my mom still does separate presents from Santa and refuses to let us thank her for his gifts—I love that.
And just for fun, give us your top 3 fave Christmas songs:
Have Yourself a Merry Little Christmas, The Christmas Song, It's The Most Wonderful Time of the Year. There are so many good ones!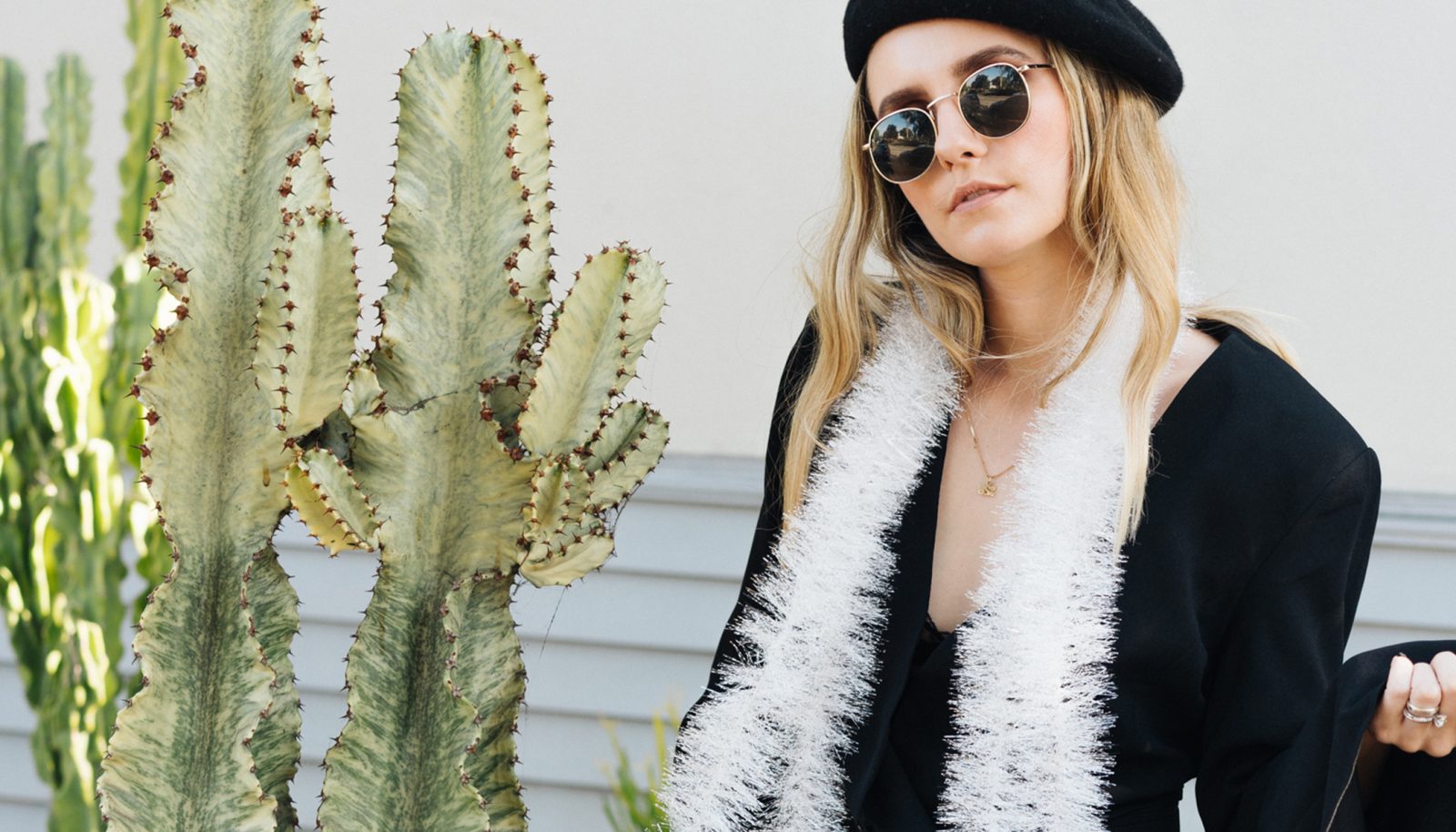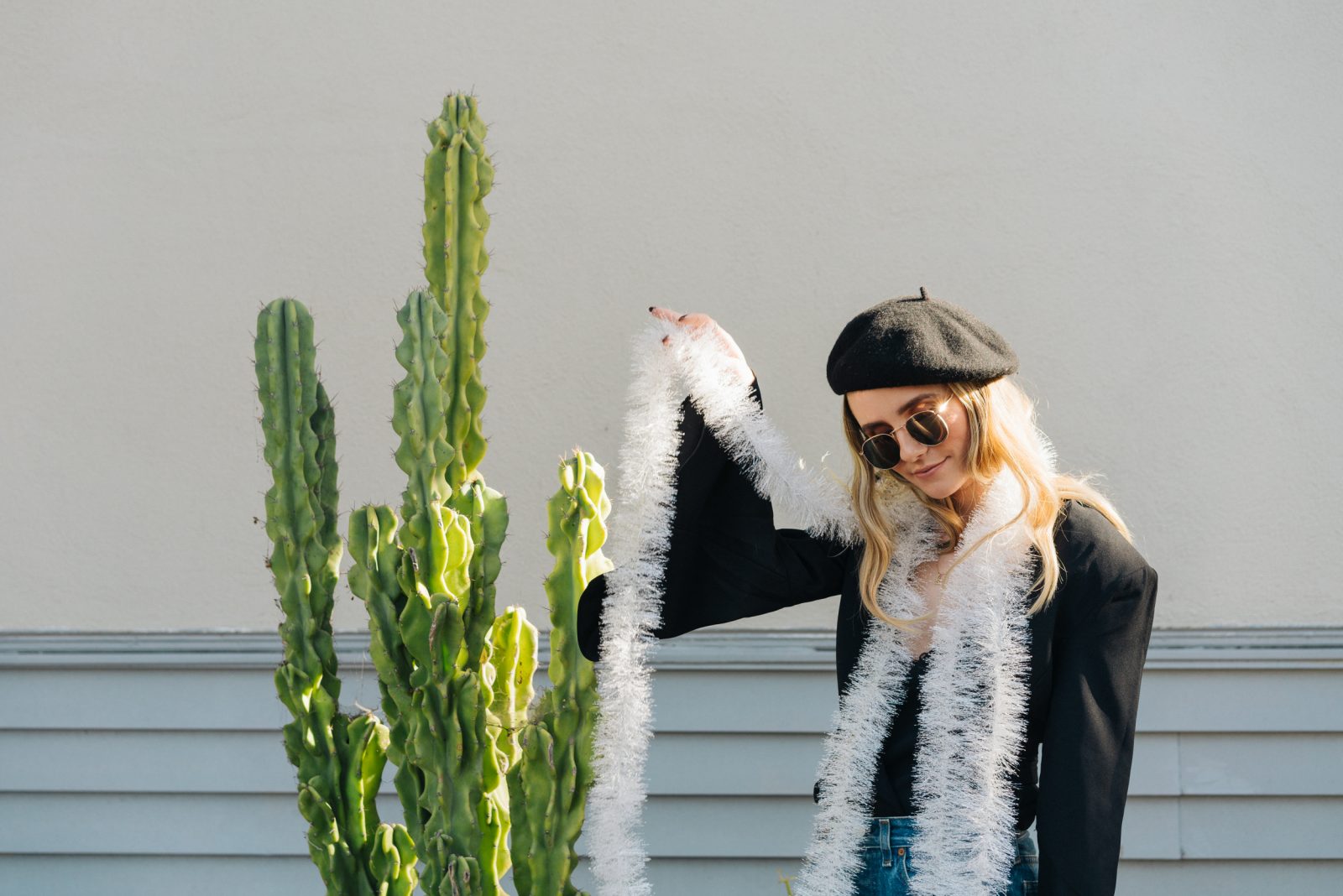 Winter Floral Coffee Mug
by BruxaMagica_susycosta
$15.99
Merry Christmas Throw Pillow
Red Bright Like A Diamond Throw Pillow
by Barbra Ignatiev
$29.99
Abstract Soft Pink Throw Pillow
by Georgiana Paraschiv
$38.99
Merry Cactus Stationary Cards
18.99
by https://society6.com/product/merry-cactus_cards?sku=s6-7924730p22a16v72
Barbra Ignatiev
VS01 Floor Pillow
by Georgiana Paraschiv
$89.99