Top selling Society6 illustrator Steven Rhodes has grown his income many, many times over through clever design and strategic decisions about the products he sells. He writes about the four reasons why he sells more than just art prints in his Society6 shop.
Written by Steven Rhodes
So you've opened your Society6 shop, uploaded your amazing artwork, enabled art prints and you're in business right? Well… yes and no.
It's true that when most people think of art they think of prints and things hanging on walls, but this is 2019 and artists have a whole wealth of options for places to stick their art. Read on for some reasons why taking the time to set up a wider assortment of products might just pay off.
1. Society6 has one of the widest ranges of customizable products
The beauty of the Society6 platform is that you're able to offer your customers a huge range of products without having to spend all your time liaising with multiple manufacturers, approving samples, shipping products and providing customer service.
Here you can sell your designs on apparel, furniture, curtains, even wallpaper at the click of a button! If you're only selling art prints then you're missing out on a massive component of what Society6 has to offer. They've done all the hard work for you – might as well take advantage of that. 🙂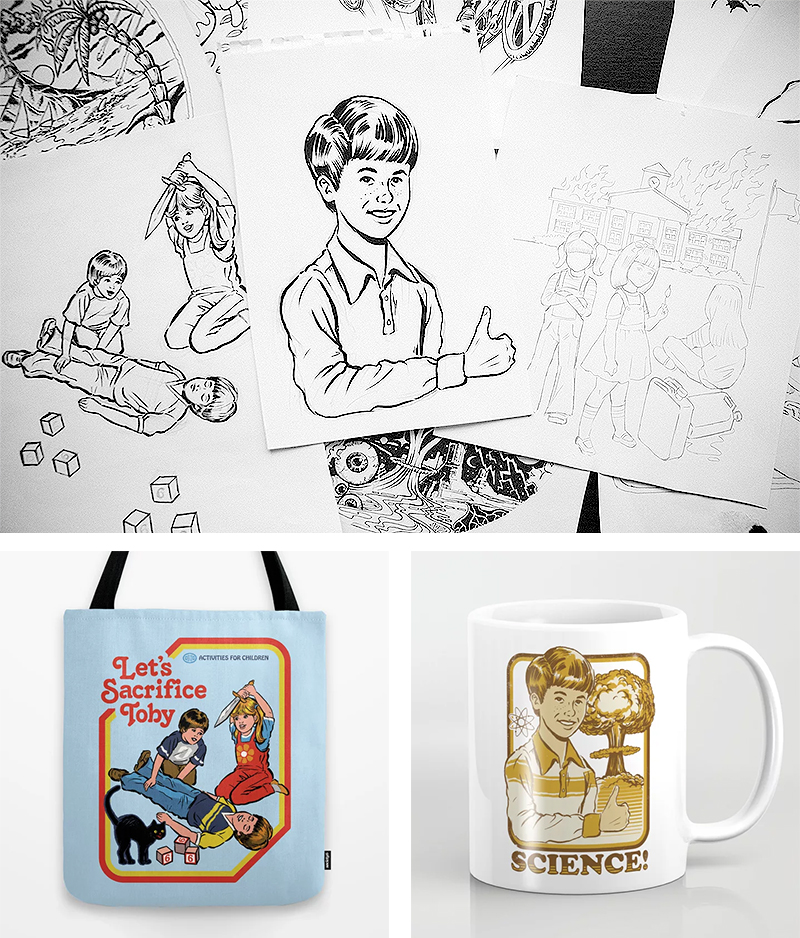 2. I like offering multiple price points
Think about the customers scrolling through your designs. They may be looking for that perfect print to decorate their walls. But they may also be on the hunt for a gift for their best friend's birthday next month. By putting your artwork on a range of gift and impulse items like mugs, greeting cards and stickers, you open up your art to far more customers with all different types of budgets.



3. More products is better for marketing
Let's face it, as cool as it is to decorate your space, there's only so many art prints your walls can handle before they collapse under the weight. Why not get your art into the outside world and seen by many more pairs of eyes? From a marketing perspective it just makes sense to put your designs on products that people use every day.
A T-shirt is literally a walking billboard for your artwork. Activate your designs on bags, phone cases or the humble office coffee mug and start some conversations.
4. Freelance clients can see the versatility of your designs
It's one thing for your artwork to look cool on a wall print, but it can be an interesting creative process to push yourself to see just how versatile they can be. By showcasing your work across a broad spectrum of products, it allows potential collaborators, art directors and creatives to see how your work can add value in a variety of ways – and it just might lead to some business opportunities.
Wrapping up
At the end of the day, this isn't just about selling more designs. It's about embracing the continually evolving print-on-demand innovations and getting your art out there in a variety of new ways.
The world is your canvas.
Learn more about Steven and his nostalgic style in our interview with him, via his Society6 shop, or on Instagram.