Brooklyn-based illustrator, Abbey Lossing speaks in GIFs. She's able to capture the nuances and humor of modern life in a series of brightly animated frames, whether it's watching Youtube workout videos from the comfort of a desk, or giving us a little glimpse into her Friday nights at home, Abbey's work is instantly sharp, funny and full of feeling. With a seriously impressive list of jobs and clients that include Buzzfeed, VICE and the New York Times, we wanted to learn a little more about her life as an illustrator and how she got to where she is today. (Abbey recently made some GIFs for us, check 'em out on the 'gram.)
Tell us a little about yourself.
I'm an illustrator living in Brooklyn, New York. I work on freelance editorial assignments and am also on staff at Vice News. I usually illustrate in photoshop using a wacom tablet, but I have a background in screen printing which influences my digital work.
You've got an impressive list of high-profile clients, what's your advice for illustrators trying to get their foot in the door with establishing a client base?
The main thing I would say is to constantly be making the type of work that you want to get paid for. Don't just let it sit in the closet, or in a folder on your computer, you need to put it out in the world (ie the internet).  I think social media is a really important tool for illustrators and creatives. I know a lot of art directors look for illustrators/designers through social media, so I think it's really important to stay active online. Start instagram, twitter and/or tumblr accounts and post the work you've created. It's a great way to self-promote yourself and it can also motivate you to keep making new things. You can also send out mailers to art directors you would like to work for. Illustration Age has compiled a list of art director contacts that's a good starting point.
Don't get discouraged if it doesn't happen overnight. Just keep drawing.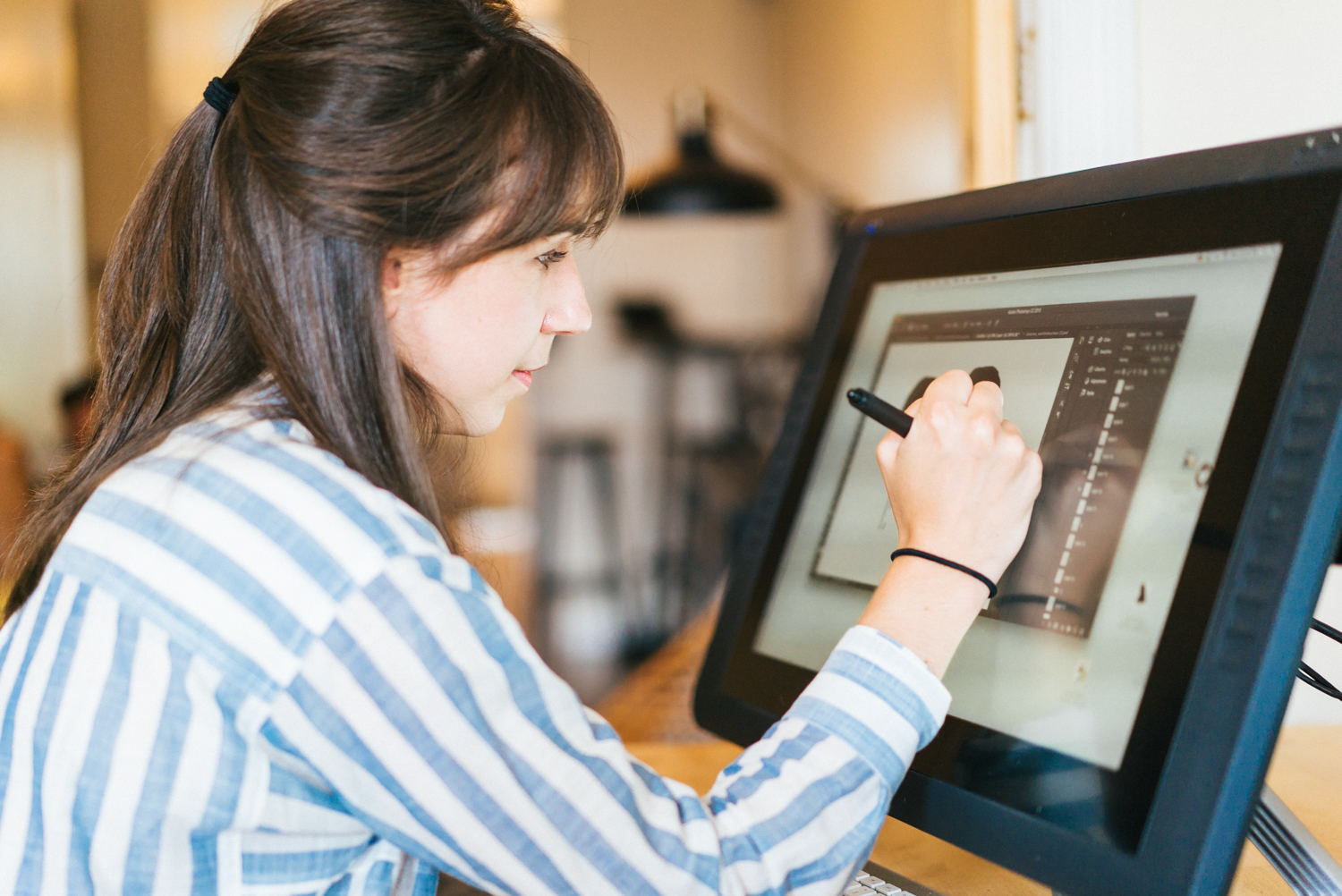 What are you listening to while you work? Podcasts? Music?
Usually music. Coffee and good tunes are my main allies while I work. I usually start the day listening to chill, slow paced music and then once I've had a cup of coffee I bring up the tempo a bit. Recently I've been enjoying Bahamas, The Avalanches and Tune Yards.
You're an illustrator for Vice News, which maybe sounds like the coolest job on earth, what's it like? Walk us through an average day.
I create editorial illustrations for stories on ViceNews.com and animations for Vice News Daily (a nightly news show that airs on HBO), so my day varies slightly depending on what type project i'm working on. In the morning I make a cup of coffee and touch base with my boss to see if there are any new projects that they want me to take on.  I spend the rest of the day working on illustrations and animations for the news stories that have been assigned to me. The Vice office is a very collaborative environment which is something that I really enjoy.
When did you start creating gif stories?
When I was an illustrator at BuzzFeed I made a lot of gifs for BuzzFeed lists and that process just carried over to my personal work. I always wanted to tell stories through my illustrations, so adding simple animations seemed natural.
There is so much humor in your work, which is sometimes tough to pull off, do you ever wonder, is this funny? Or is it just me?
I try not to worry about that, but if I have an idea that I'm not sure about I'll run it by one of my co-workers and see what they think. Everyone has a different sense of humor so I just make things that feel genuine to me and hope that other people will relate.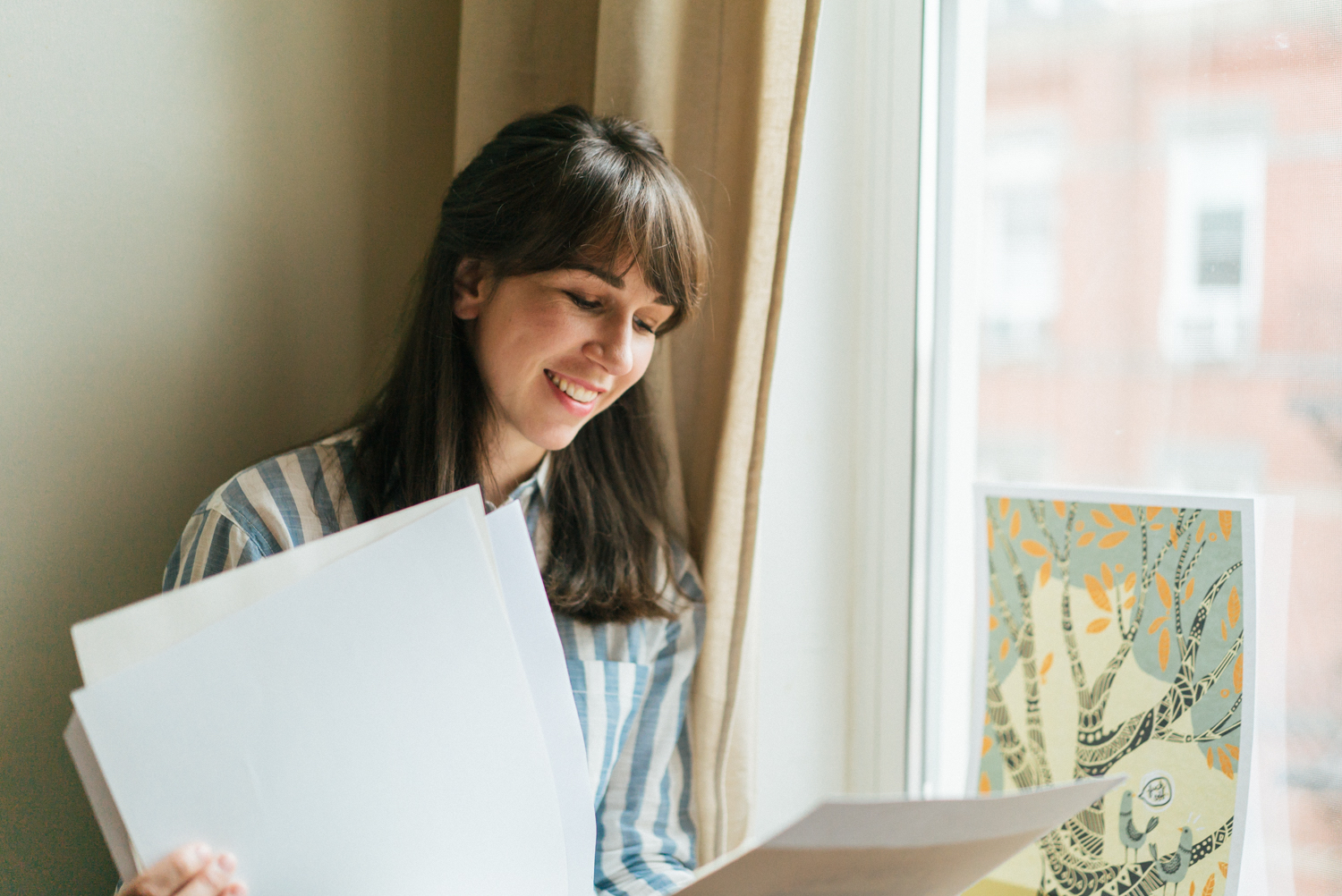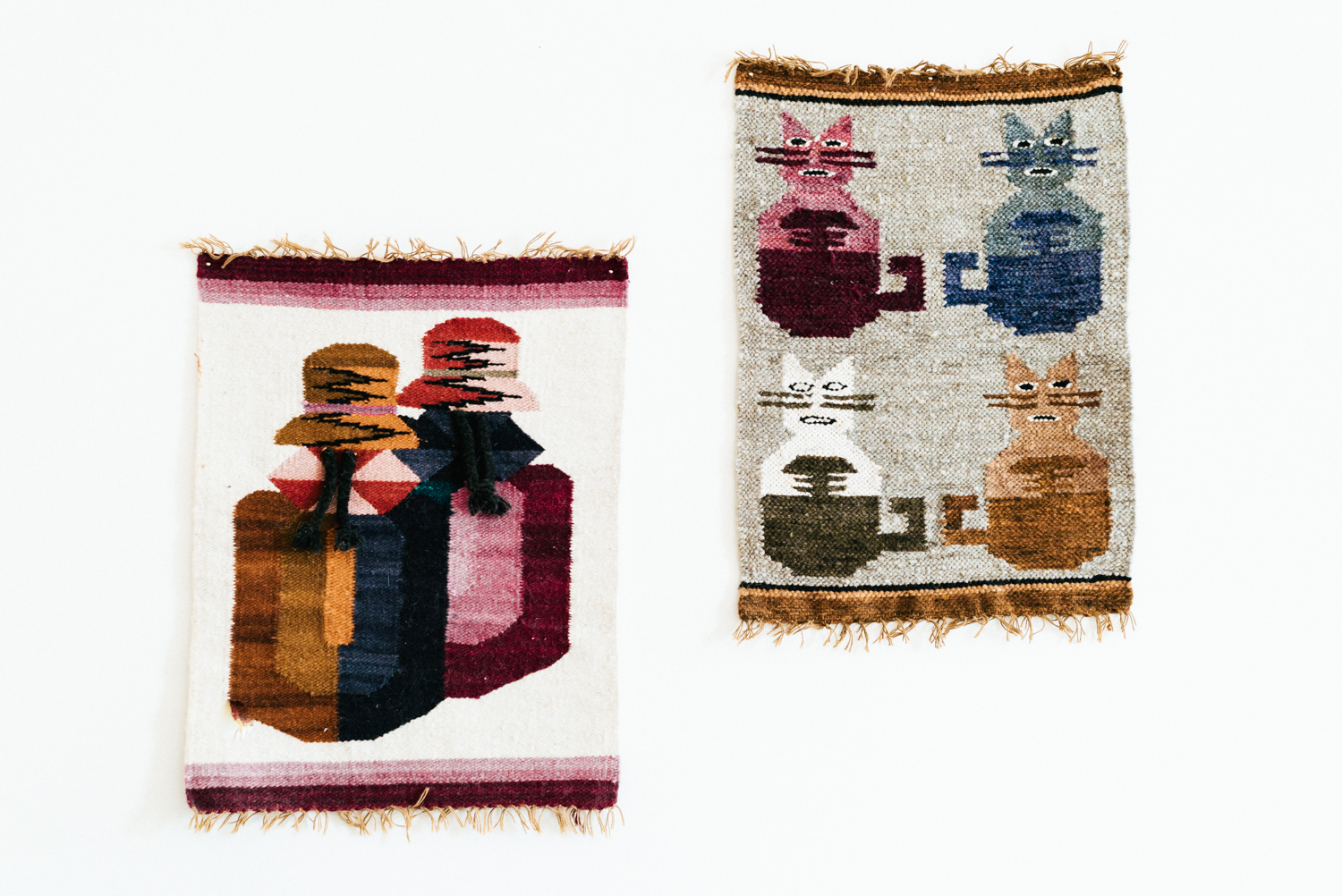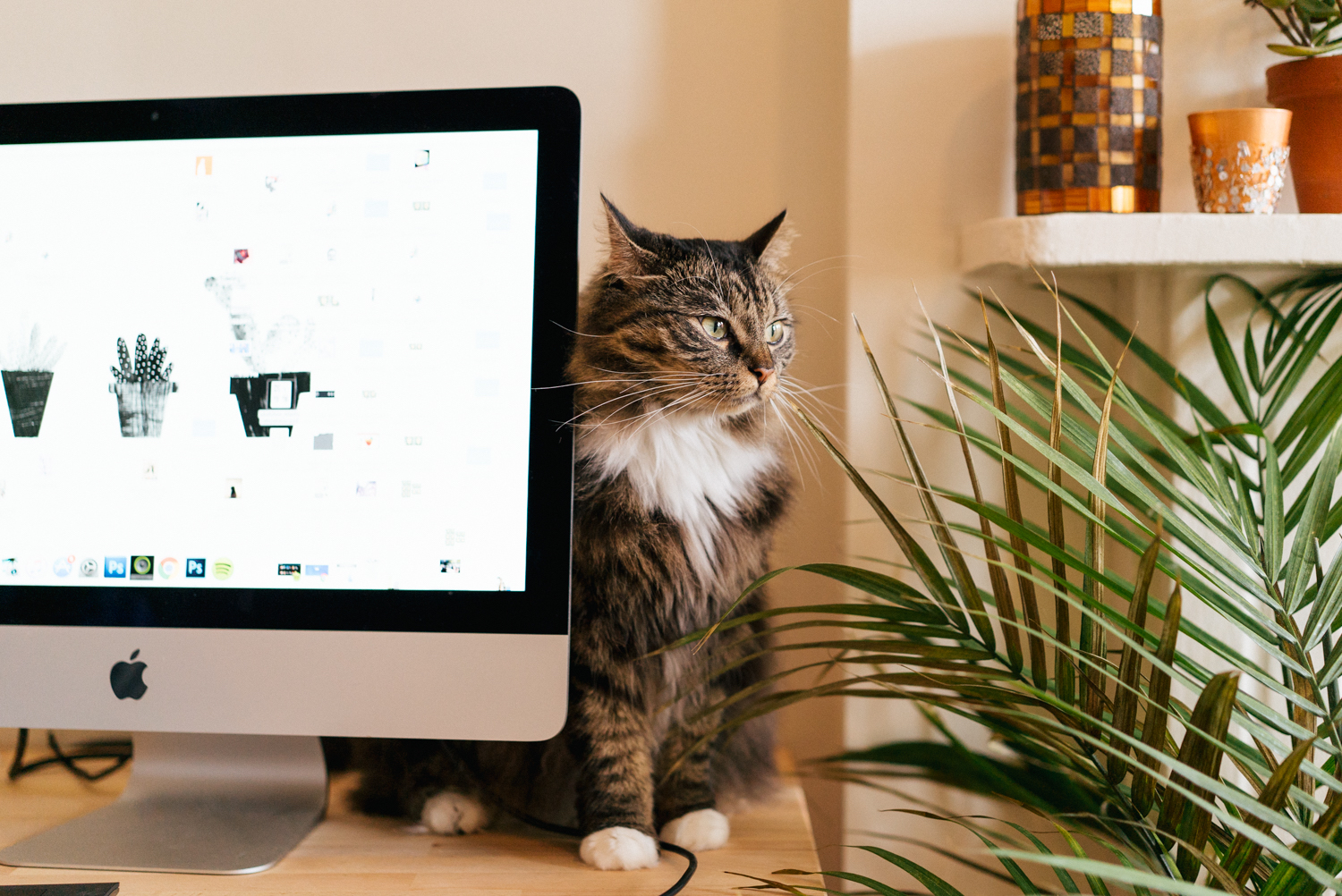 What other illustrators are you digging these days?
Rune Fisker is crazy talented, I love his use of perspective and color. I also admire Ryan Petlier's illustrations, I like how he combines linework with solid blocks of color. Camilla Perkins, Brosmind and Jun Cen are also great.
What do you like to do when you want to take a break from making art?
I love to go rock climbing, it's great to get out of the city and do something active. I also enjoy walking around New York and exploring a new neighborhood or a section of the city that I've never been to.
What's next for you?
I'm pretty busy with freelance projects at the moment, but when I get some free I'd love to get back into the print studio and screen print some of my illustrations & patterns onto tee-shirts/ totes/ sweatshirts etc.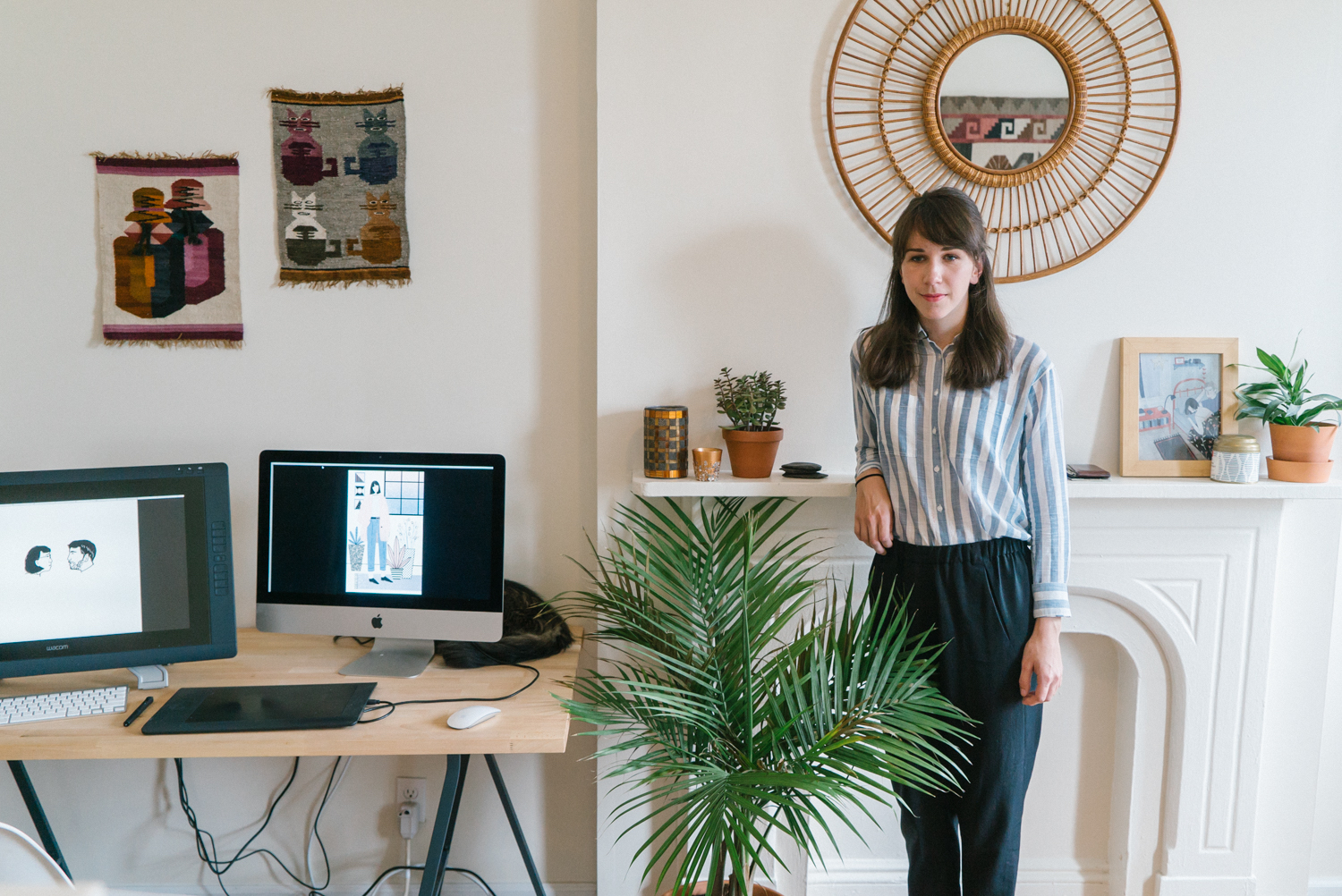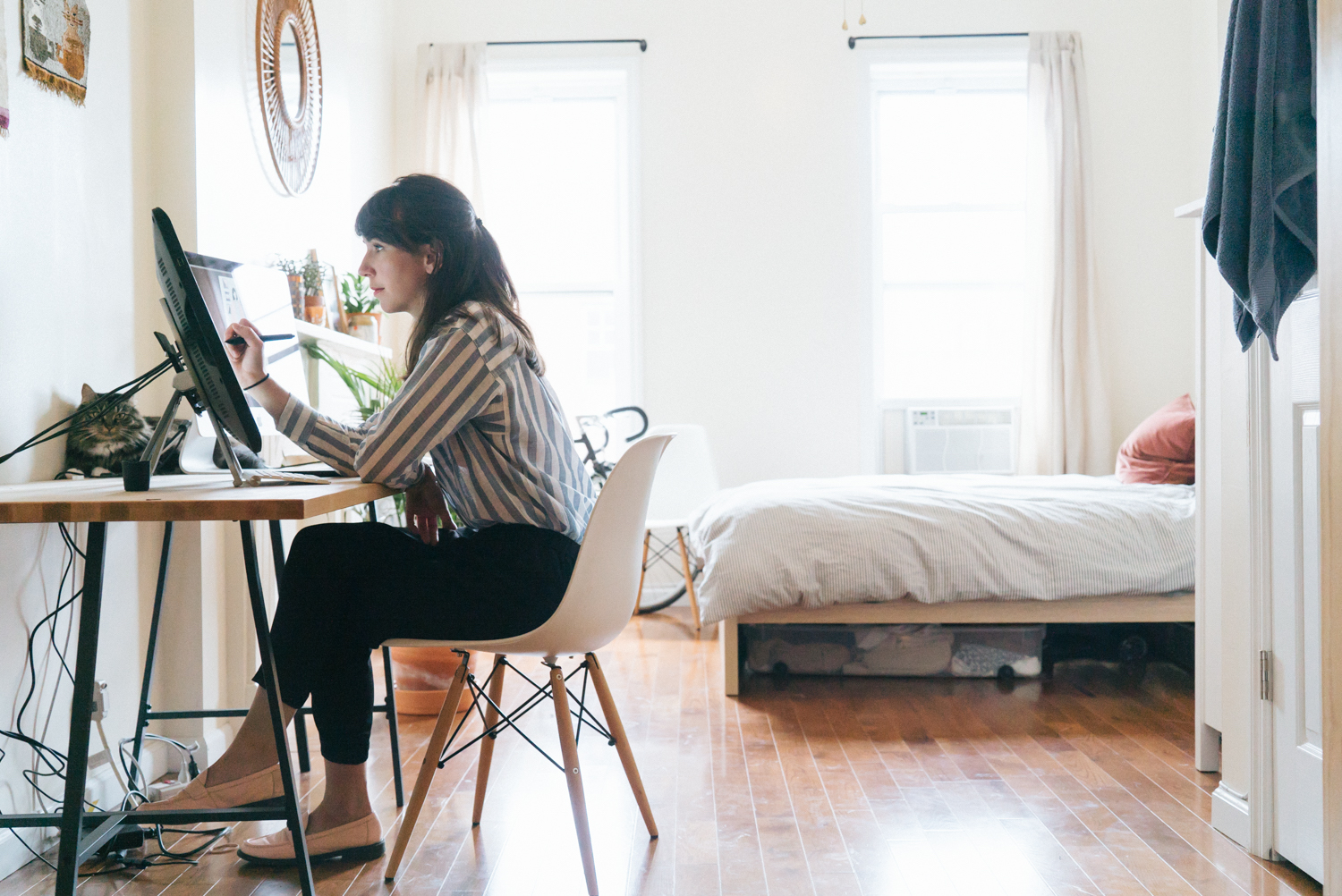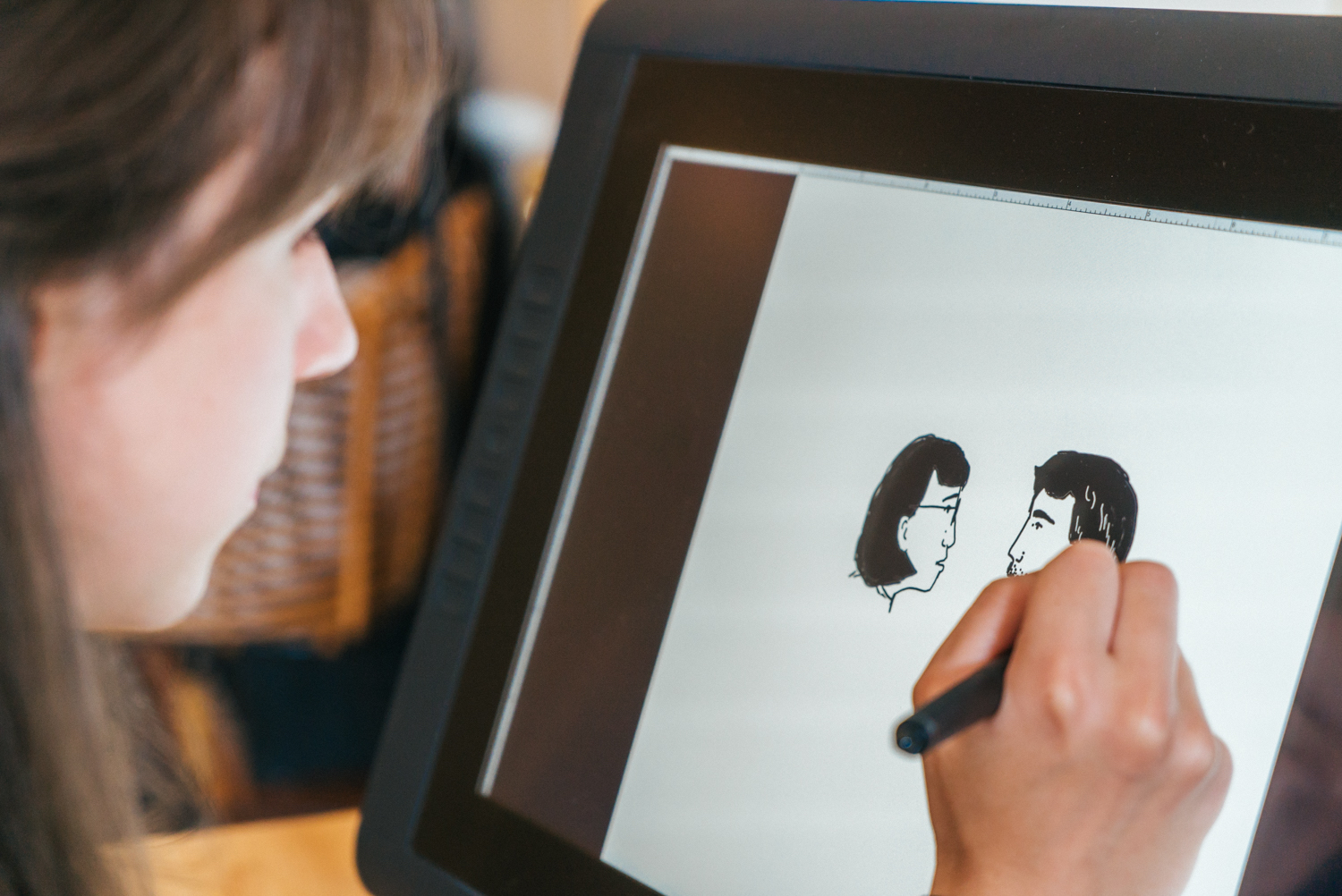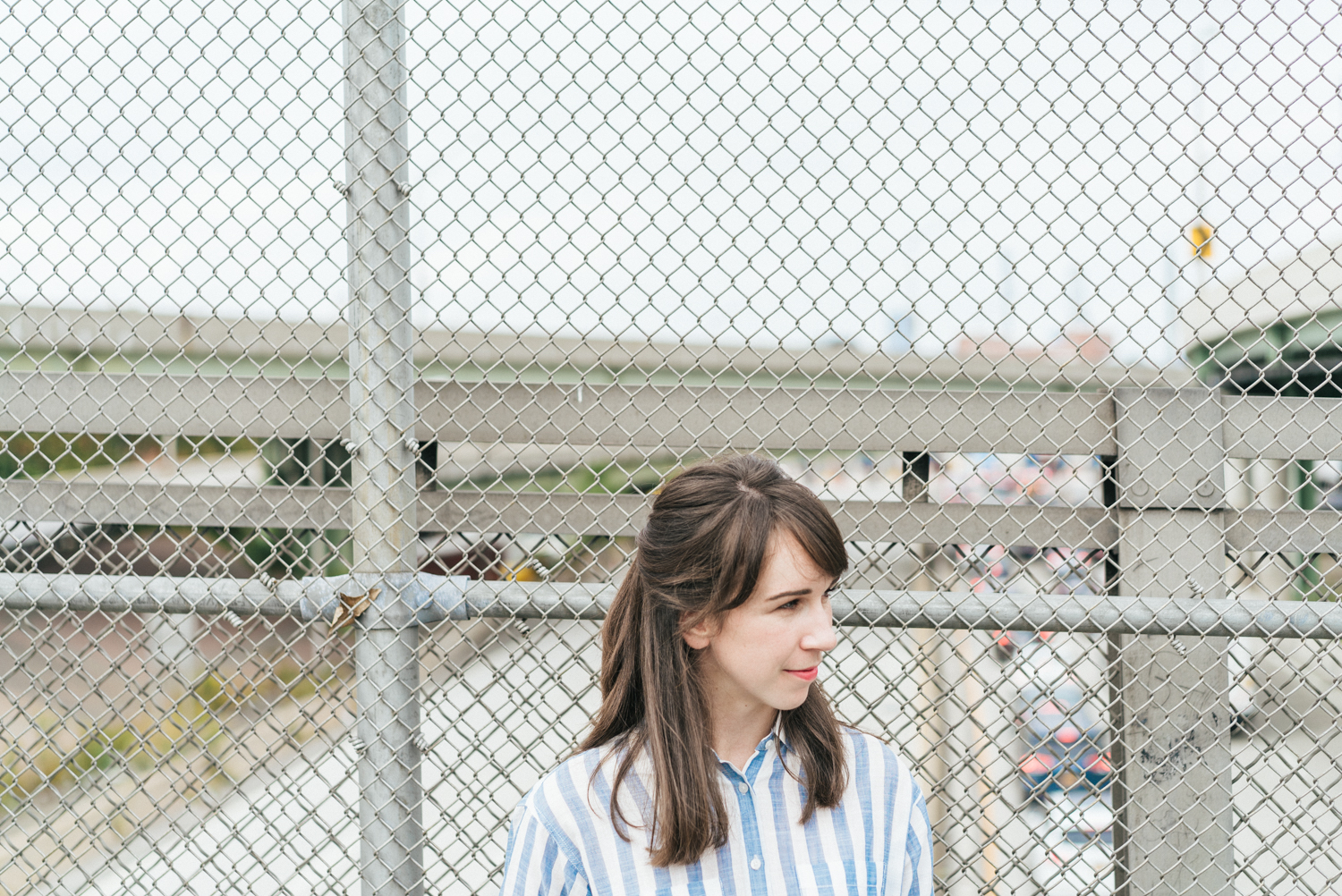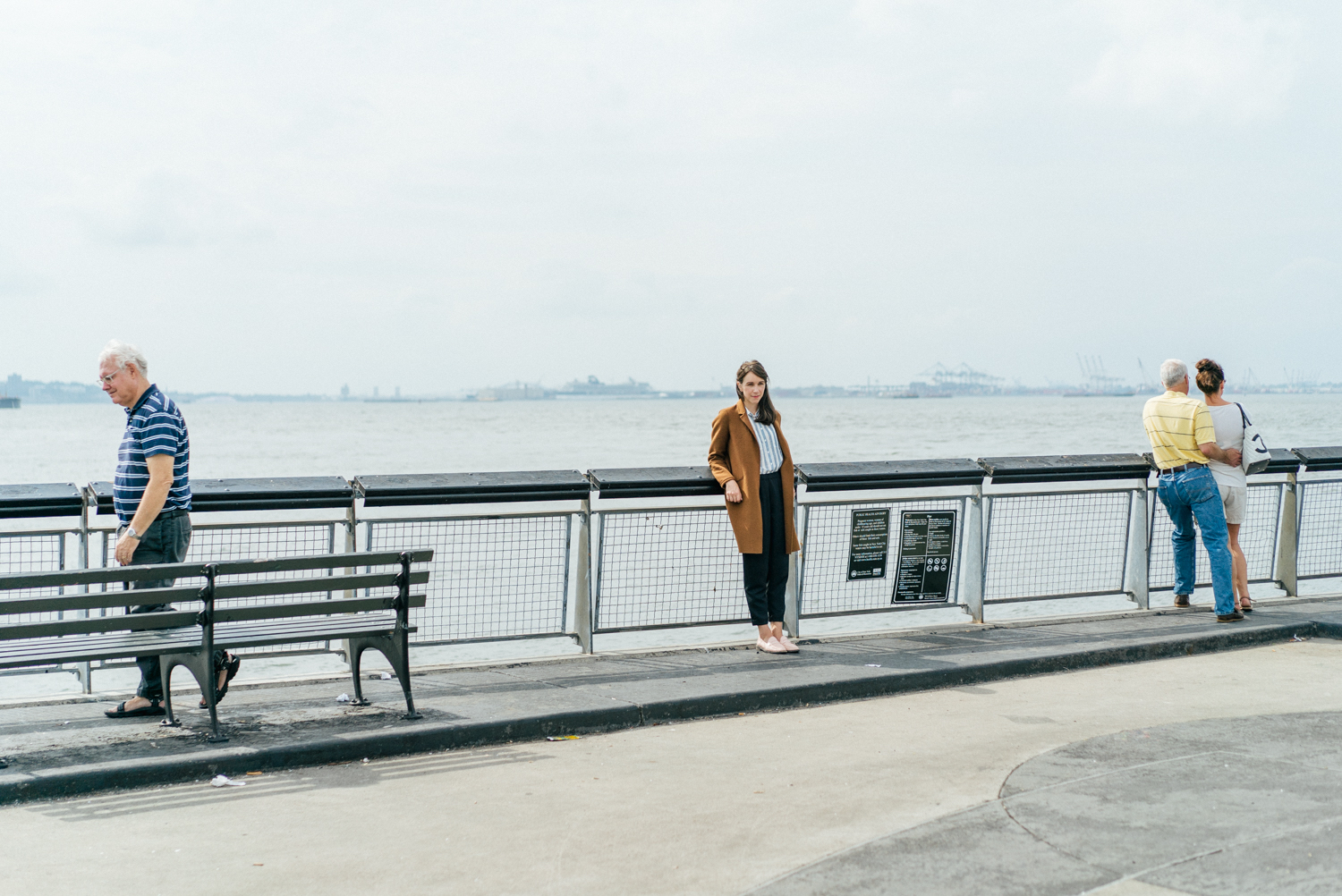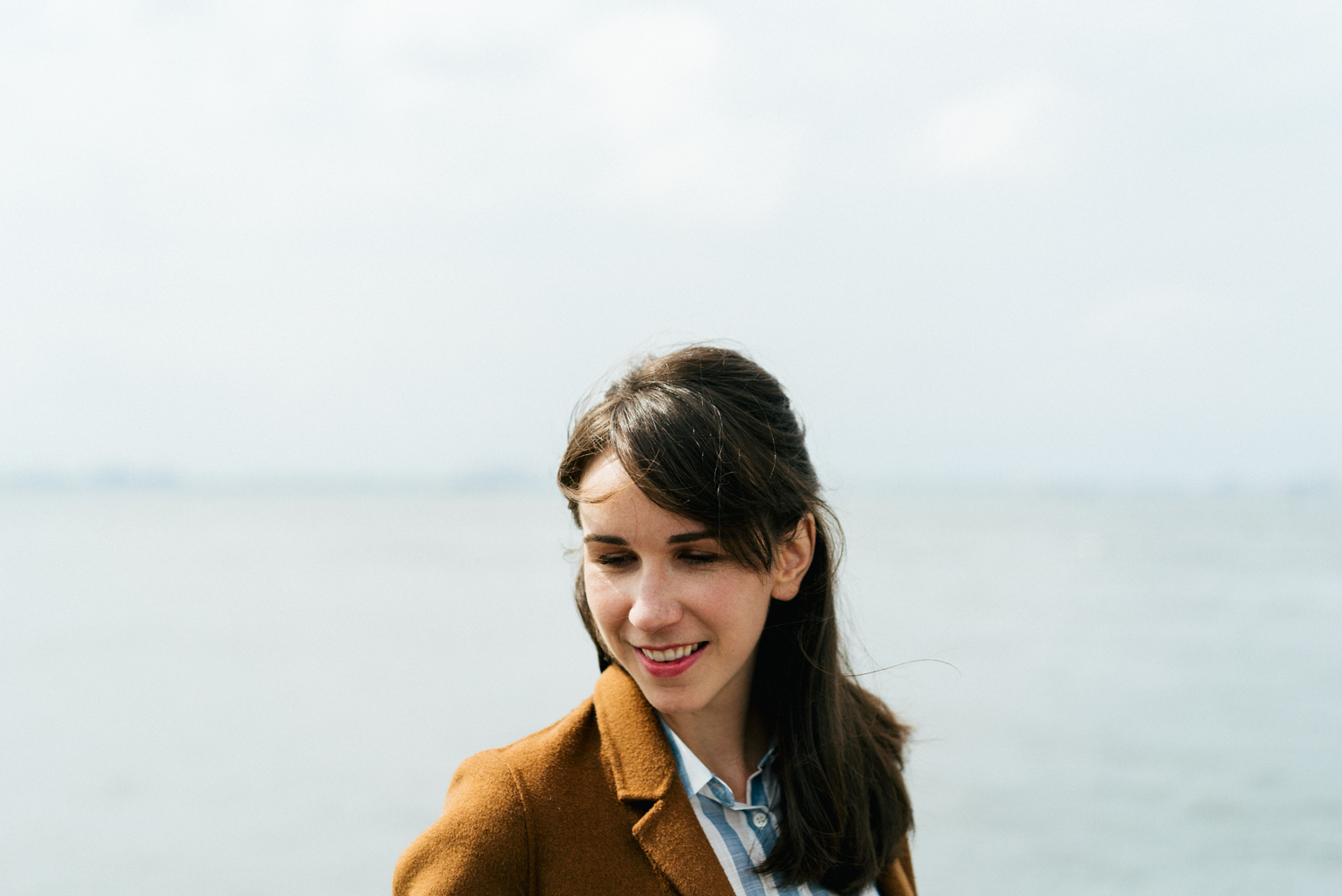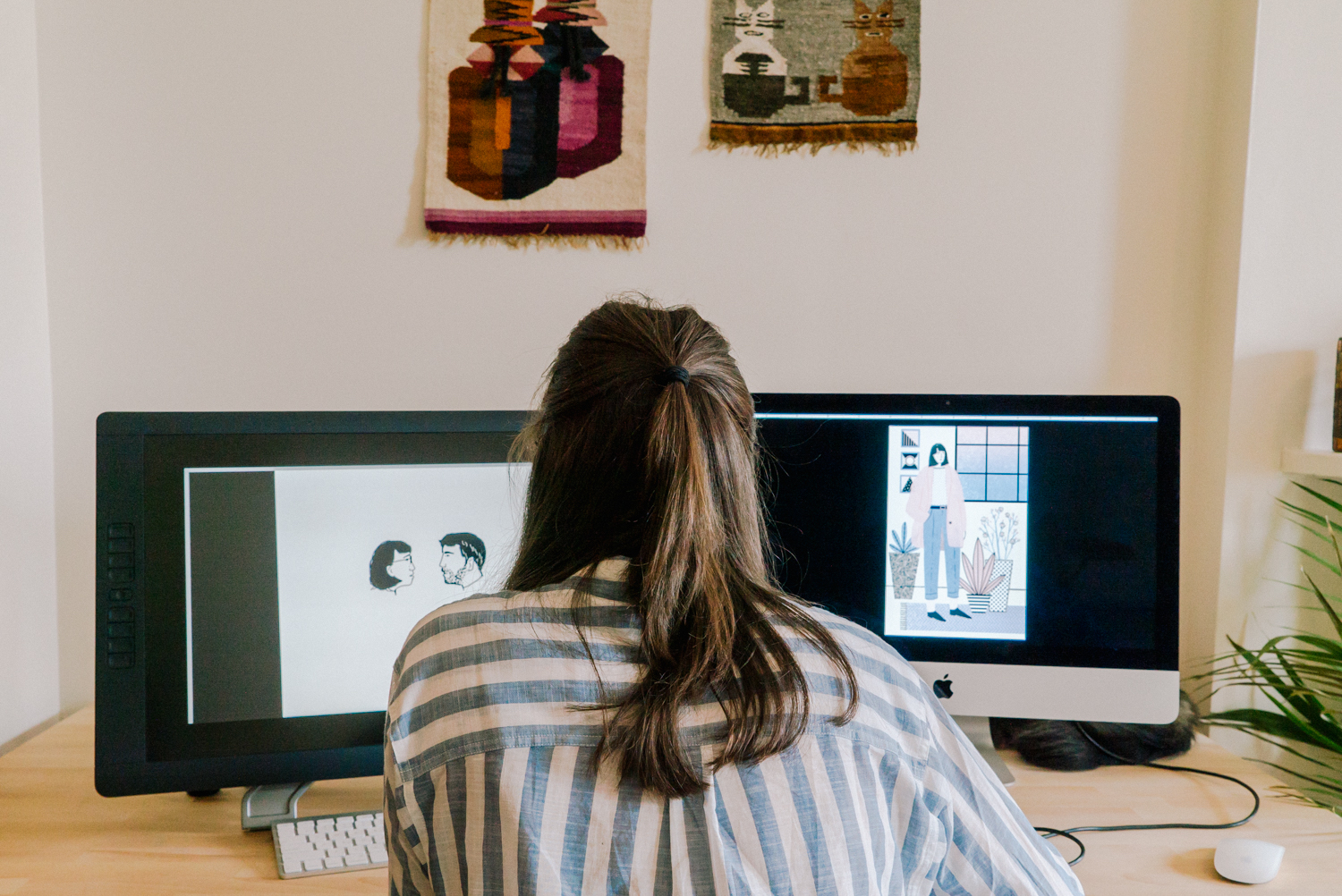 Summer Pattern Phone Case
189
Natural Habitat Art Print
30
Marriage Equality Canvas Print
13
Pattern & Figure Art Print
45
Second Guessing Canvas Print
155
Rose Quartz and Serenity Art Print
74
Costume Party Art Print
190