Ella Vos does not shy away from the reality of motherhood.
She just released her first solo record, Words I Never Said, full of deeply thoughtful songs she wrote after becoming pregnant with her now 2-year-old son. Making the record served as a form of therapy when she was learning how to navigate her new role; even more so when she was struggling with postpartum depression.
"I was kind of all in my head where I was setting these standards for myself that I would never be able to reach," she says about the time, which sparked the stark concept behind the music video for "White Noise," and a handful of lyrics on the gripping synth-pop album.
Before having her baby, Ella didn't feel that she could fully embrace her femininity through the music she played with others, but Words I Never Said says a lot more than many women are comfortable admitting. Below, we talk to the artist to see just how she was able to open up and share so much of herself, who inspired her to do so, and how it all plays out on the record.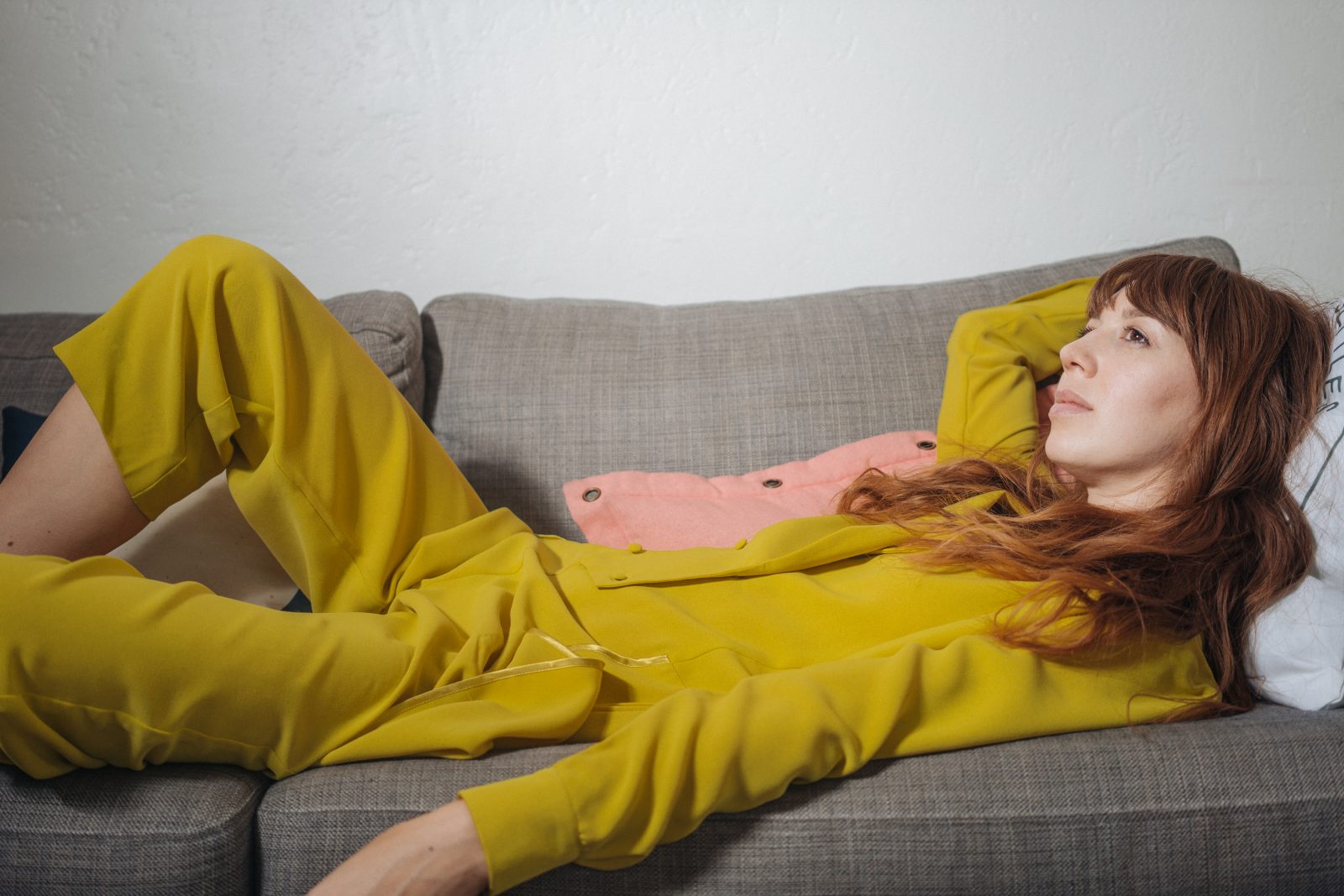 How has becoming a mom changed your perception of the music business?
Well, I think it absolutely has to do with the way that I had to create my career. I started writing music when I was pregnant. Before that, I was playing in other bands and touring, but I realized that I wasn't going to be able to do that once I became a mom. So, I decided that I had to do it by myself and be a solo artist, and I feel like I really had to turn inward and be more alone in the process.
Can you talk us through the scope of the record?
The album is basically a journey. It begins with "White Noise," where everything is really unclear and dark and I'm feeling really suffocated. Through every song on the album, I'm getting more and more comfortable talking about how I feel. There's a middle point in the album with the song "Mother," which is a transitional song where I'm still holding on to my past life, but I'm trying really hard to embrace the life I have now as a mom; it's about having to change some of my relationships and think differently.
The journey ends with very last song that I wrote called "Suddenly," and that's more peaceful — there's a clarity to it. It wasn't intentional, but even in the production the instruments are much cleaner and crystal sounding whereas "White Noise" is kind of muddy. It's full of all this light, and it's me saying, "Oh, I get it now; this is where I'm supposed to be."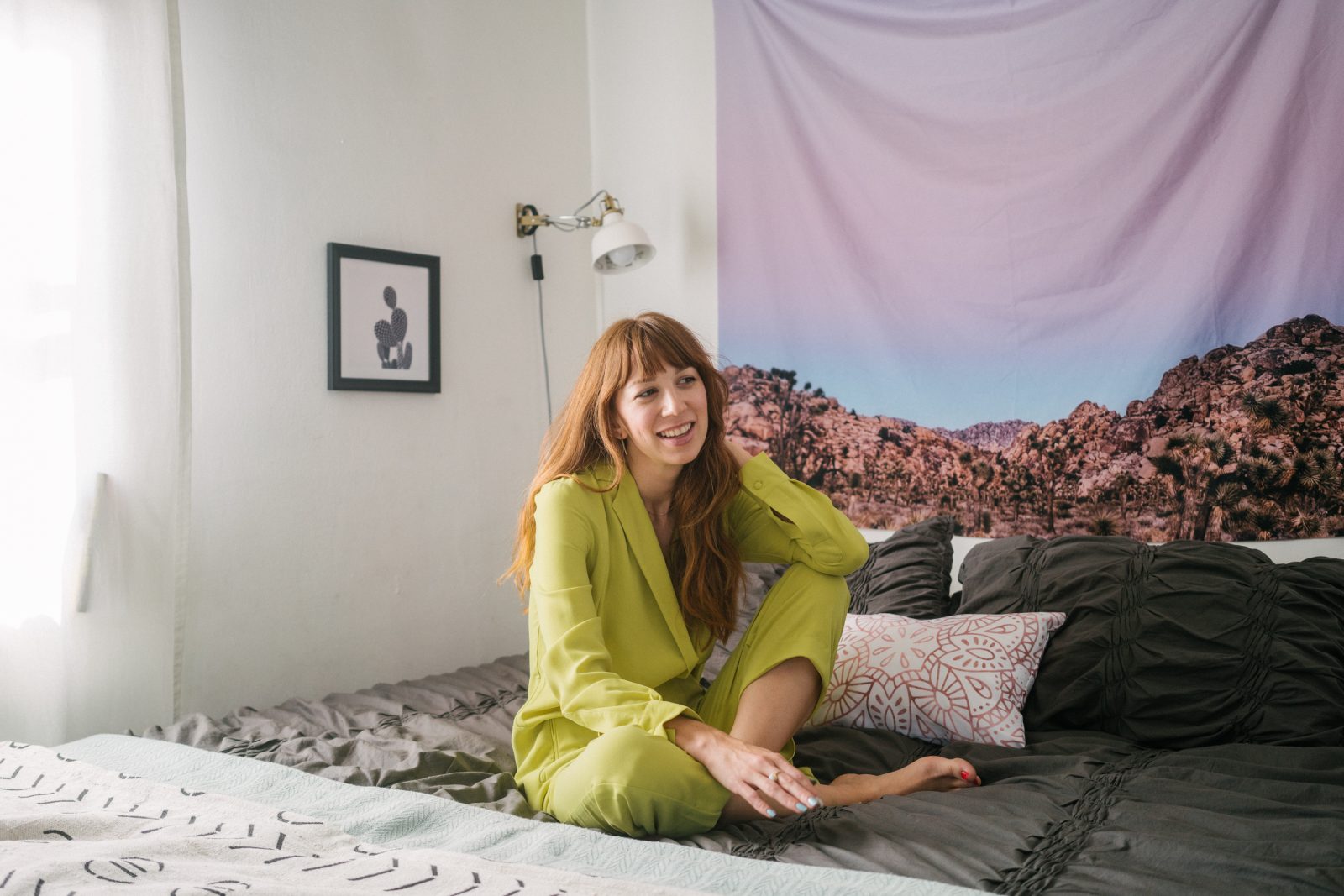 Tell us a story behind one of the earlier, more transitional songs on the record.
On "Rearrange," I write about this feeling of how I've been trying to change myself to fit in with someone else's expectations of me. I was writing that about an old band I had been in and left, just realizing how much I didn't accept myself for what I was, and seeing my feminine qualities as negative.
As a woman, it can be difficult to be forceful about your femininity.
Oh yeah, totally. When I first started writing songs, my producer gave me this book about creativity, and one of the first chapters was about how no one's going to believe in you if you don't believe in yourself. I always think about that, and how weird it is that I really believed in myself when I was like, 11 and 12. I wanted to be a songwriter and I was really confident in writing lyrics and telling my friends about this band that I was going to start. Then, all of the sudden when I was 13, I was completely embarrassed about it and stopped talking about it. If I could have just held on to that believe I had when I was younger that would have been so awesome, but it's just so hard as a teenage girl!
What's your advice for young women looking to take a similar path in music?
One of the most important things I learned is that you need to truly be honest with yourself in a really positive way. You really have to speak up about what you want, because no one is going to say it for you. I waited so long to become a songwriter because I think I kept hoping someone else would make it happen for me, or that I would need someone else's approval. Actually, it sucks, but I think I thought I needed a male figure to tell me I could do it. Just know that you don't need that, you don't need anyone's approval. You just need to be confident about what you want and how big your dreams are.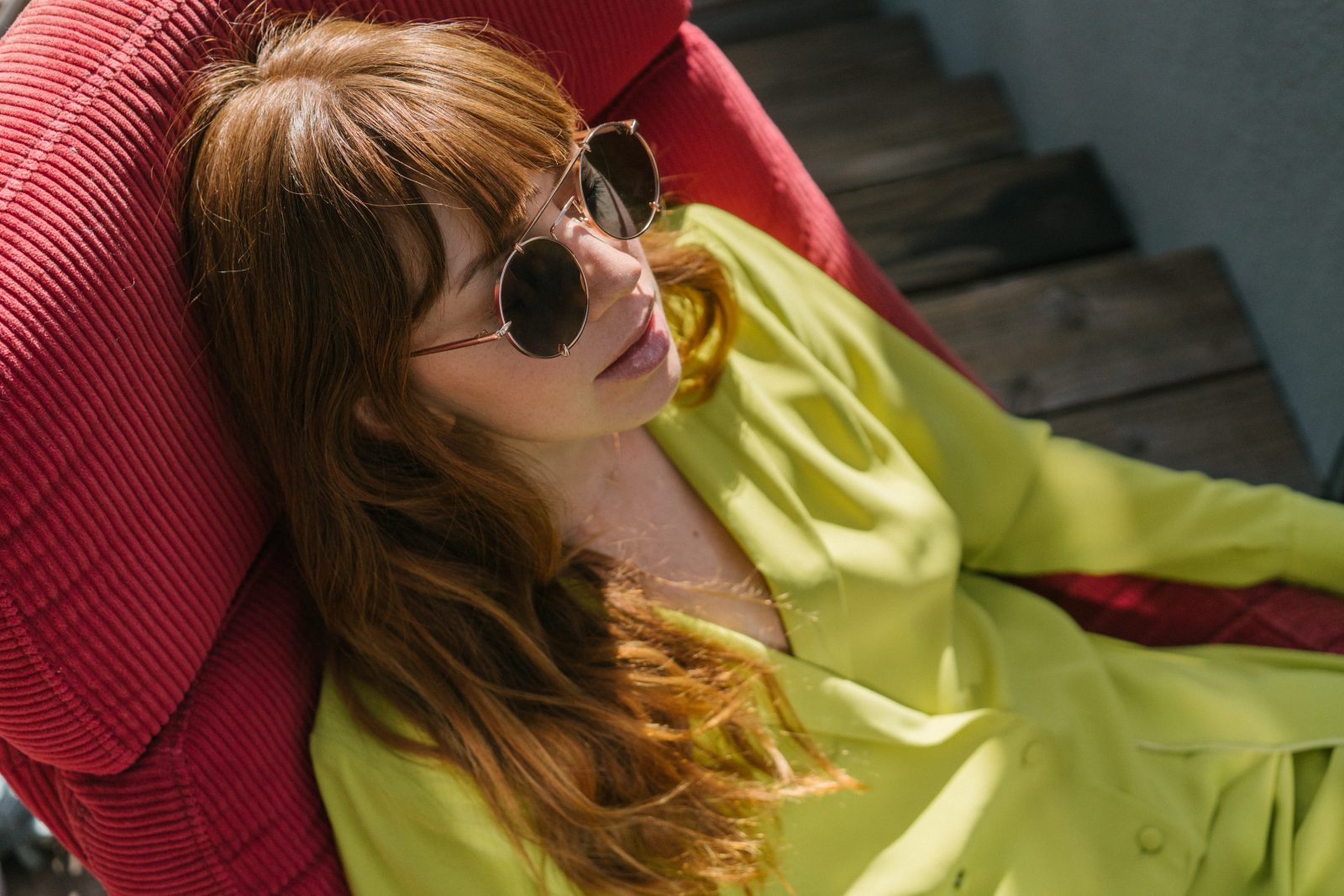 Mandala Rose Gold Rectangular Pillow
Nature III Cactus Art Print
Saguaro Sunrise Floor Pillow
Desert Sunset Wall Tapestry
Desert Rectangular Pillow
by Fernanda Schallen
$29.99