Is there anything more Canadian than a snow-covered cabin in the woods? Ok maybe a selfie of Justin Trudeau with Ryan Gosling. Does that exist? Can I have it?
Anyway, we wanted to get into the holiday spirit here in LA so we asked our neighbors to the North if they could show us how they holiday so that we could live vicariously through them. Naturally, they took to the Canadian wilderness! Here, stylist Ana Alic, designer Aneta Sofronova and lifestyle blogger Genevieve Hutchinson show us how they cozy up in the cold. Here's Ana: 
When I think of the holidays, especially here in Canada, I always think about sitting around the fireplace drinking some hot cocoa in a cozy cabin.  There is really nothing more magical than hanging at the cabin around the holidays with fresh snow and a few friends. As busy creatives living and working in Toronto, it's so nice to get to drive up North for a couple of hours and end up in an idyllic setting, completely removed from the stress of the city. We spent the weekend completely unplugged: reading old vintage newspapers, taking photos and playing board games. To warm up we drank mulled wine and had a vegan dinner party. Here's how we did it.
Location: 
Finding the perfect location for your festive getaway is crucial for major cozy and style points. I love finding unique and well designed spaces for events and weekends away because it really makes the experience special and you have tons of photo ops for your party friends. I found this cool modern cabin rental on Airbnb. The place is owned by antique shop owners from the city which is why the whole space was thoughtfully designed. They were amazing hosts during our stay and even had a tutorial on how to start the wood burning stove saved on a handy usb key. Those extra details are so worth it for having a fun and stylish woodsy experience.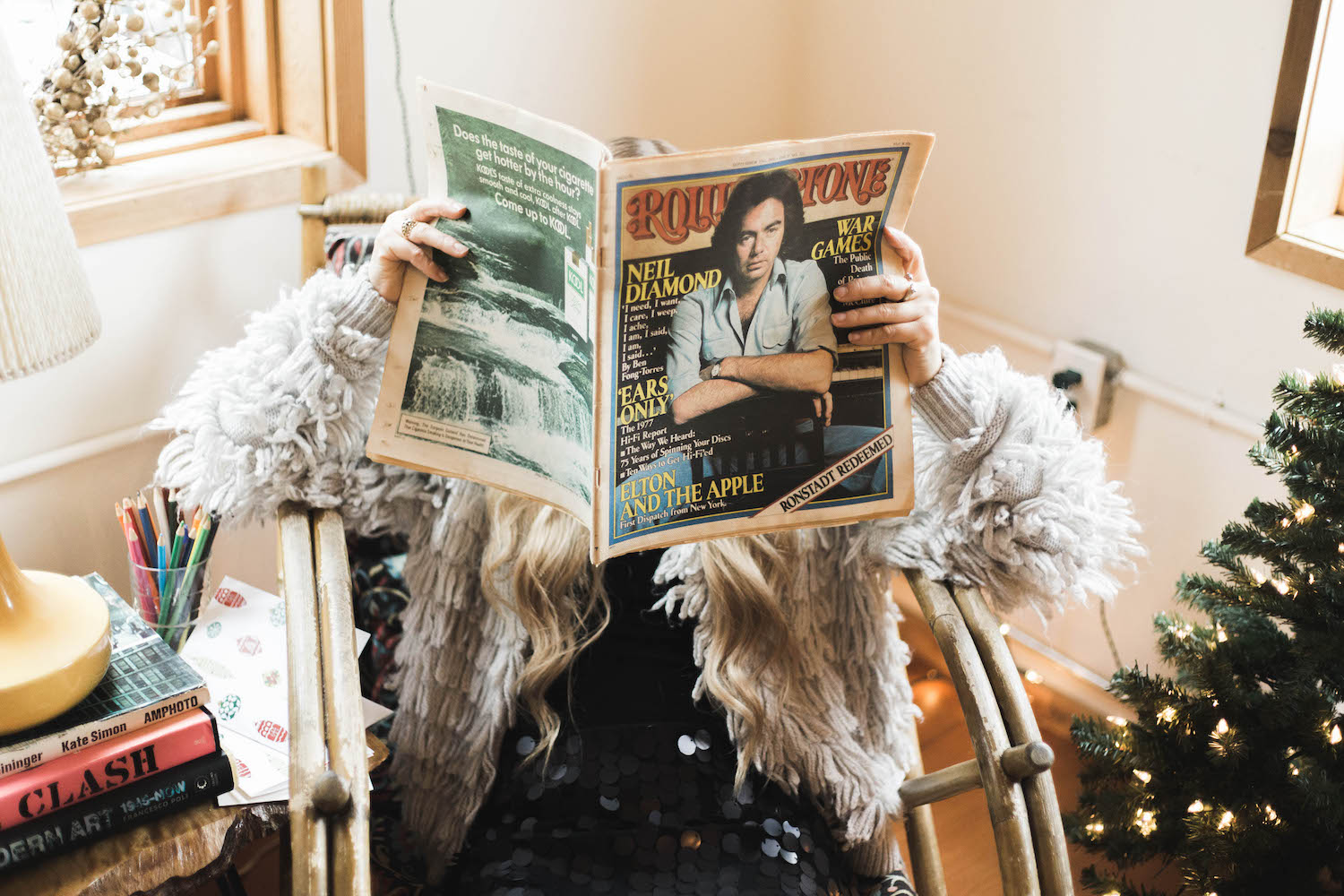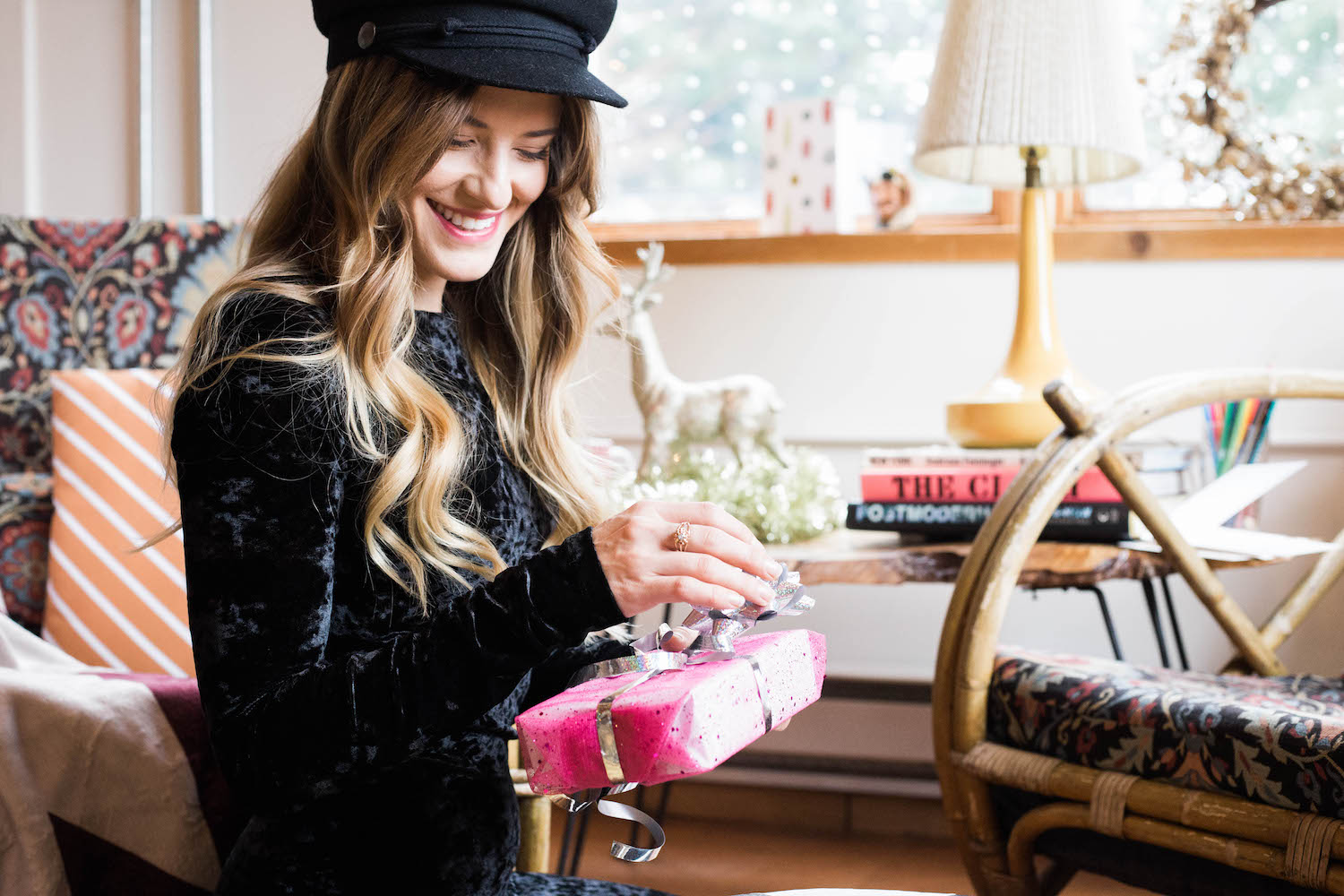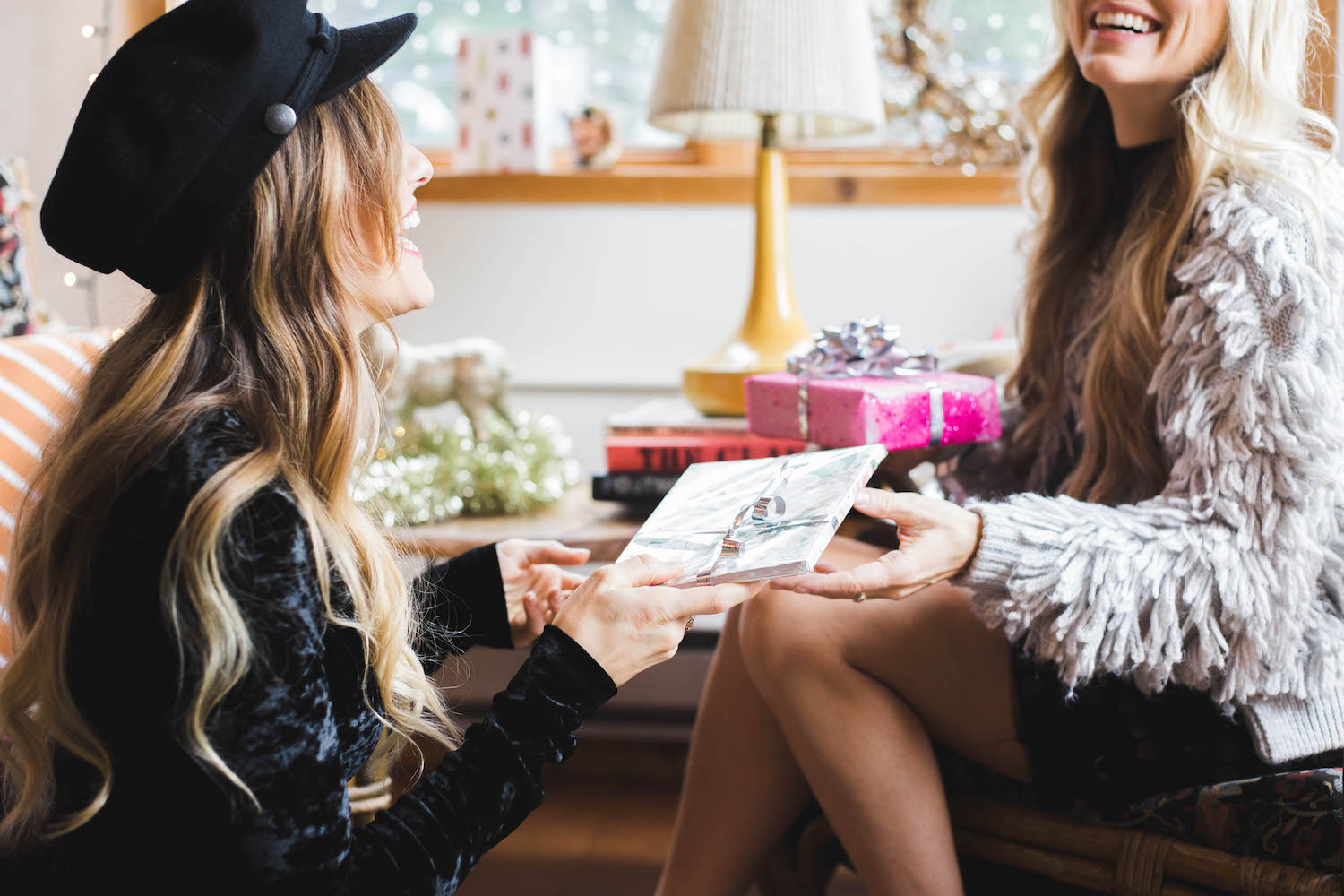 Food: 
Cabin getaways don't just have to be hot dogs and marshmallows on the fire, you can get fancy without spending a ton of money. We decided to host a vegan feast and stick with holiday themes for the food. A charcuterie board is very easy to make and you can find so many great seasonal treats, and yes there are some vegan cheeses that are unreal! Trust me. We also did a really beautiful and fresh salad and a squash dish that was oh so holiday perfection. We toasted the evening with vegan homemade cocoa by the fire, add some candy canes for the seasonal vibe.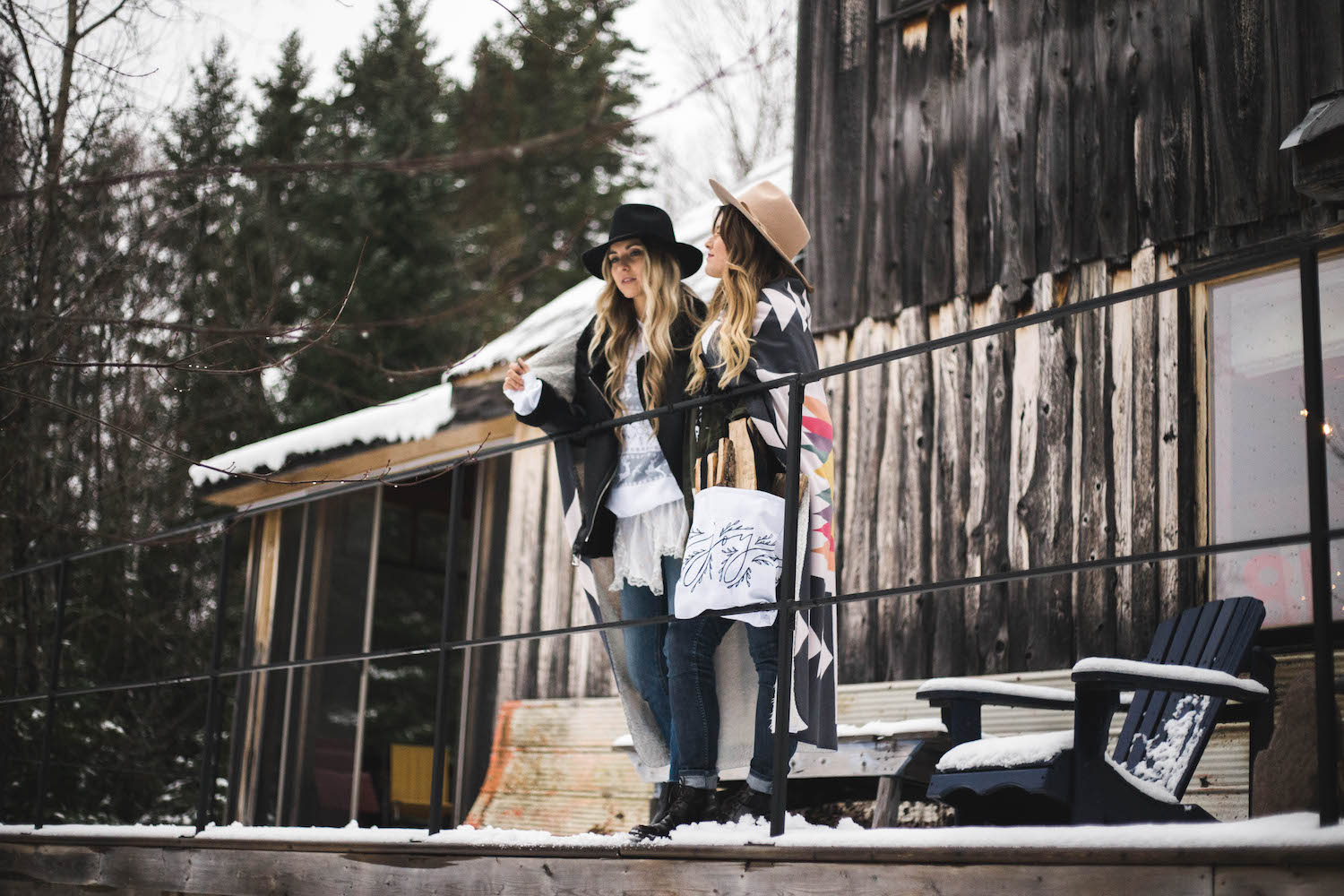 Friends
Spending time with friends and family around the holidays is really what it's all about! Gather your best pals, especially the ones who love the great Canadian outdoors, and dress up in your cabin finest for photos and gift giving. Make sure to bring hiking gear and explore the area and really be in nature. Enjoying the colder temps is all about winter activities. Explore until the sun goes down and then bust out some classic board games and mulled wine for the evening. Make sure to set the holiday mood with tons of candles, twinkle lights, tinsel and a Christmas tree. Create the space in style and your friends will crown you "professional mood setter."
Sky Full of Stars Throw Pillow
Merry Christmas Throw Pillow
Seven Arrows Throw Pillow
Rock n Roll Christmas Hoody
Adventure White Gold Mountains Biker Tank
Elegant Christmas Trees Tank
Love Joy Peace Wiener Dogs Leggings
Blush Glitter Sparkle Lights Stationary Card
Deck the Halls Stationary Card
by sweetseasonsart
$15.99
American Native Pattern No. 47 Throw Blanket
Bonfire Throw Blanket
by Urban Wild Studio
$49.99