To celebrate warmer weather and sunnier days, we're kicking off a new series where we ask creatives and designers to give their space the spring cleaning treatment. Over the next few weeks we'll check out four different aspirational room redos to give you some serious inspo for your own home. First, we asked designer and artist Alyse Rodriguez to transform her living room into a truly tropical paradise. Check out her space and design tips below!
1. Change the color palette
The spring season is all about renewal. Embrace the spirit of the season by injecting bright, colorful accents into your décor with updated pillows and accessories. Mixing rich colors and bold patterns will instantly give new life to your space! There is a subconscious sensation we experience with color cues in our physical environments that profoundly influence our mood, mind and wellbeing.  Refreshing your space with vibrant accents is a great way to break free of that winter slump.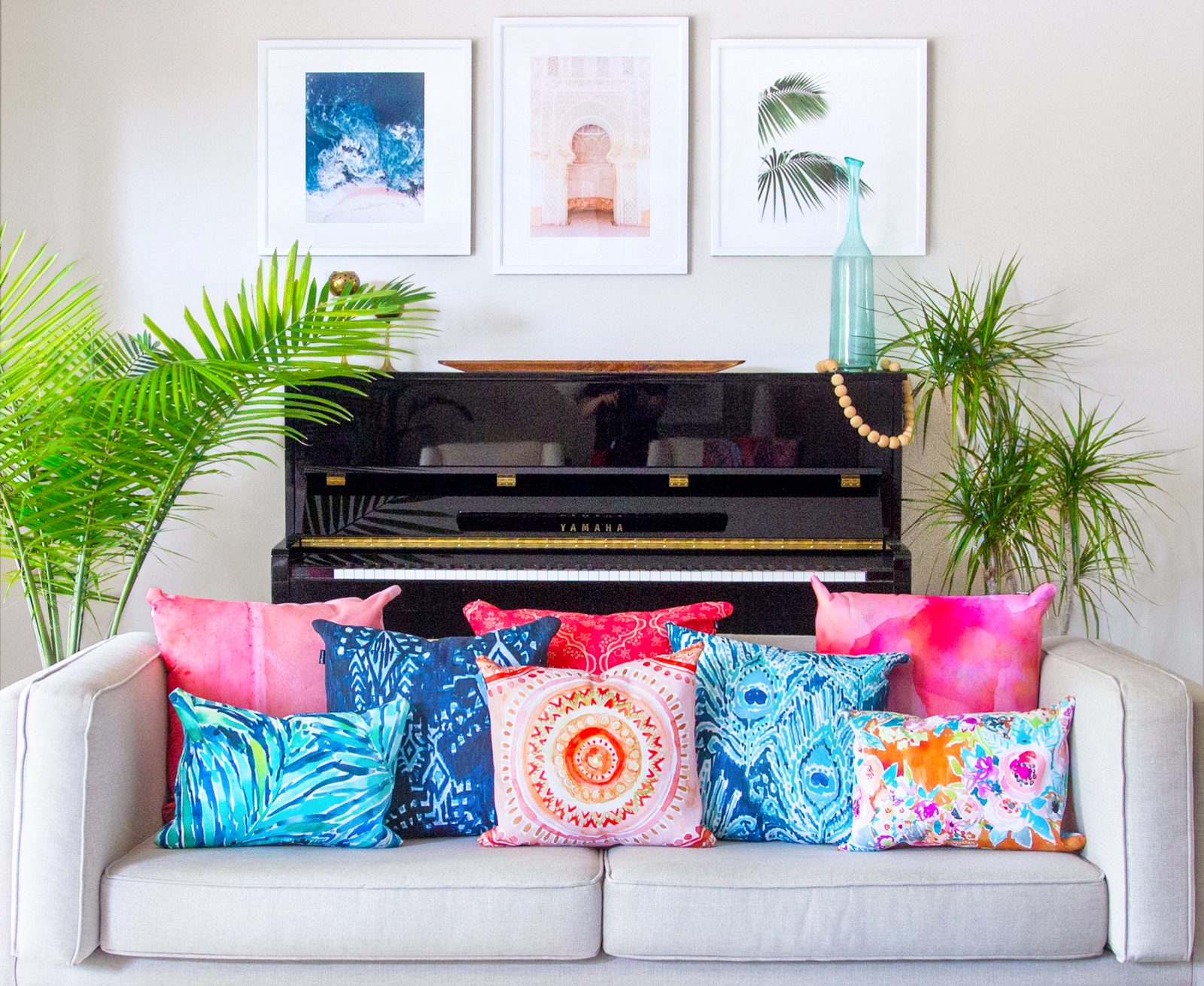 2. Makeover your walls
We update our closets, so why not update our walls? Give your environment a renewed vibe by hanging fresh art and prints for an instant transformation.  Objects and images we place in our homes should remind us of who we are, where we've been and what we want. With the upcoming summer months approaching, transition into the travel season by surrounding yourself with reminders of favorite destinations you've explored or a trip you'd like to take over the summer.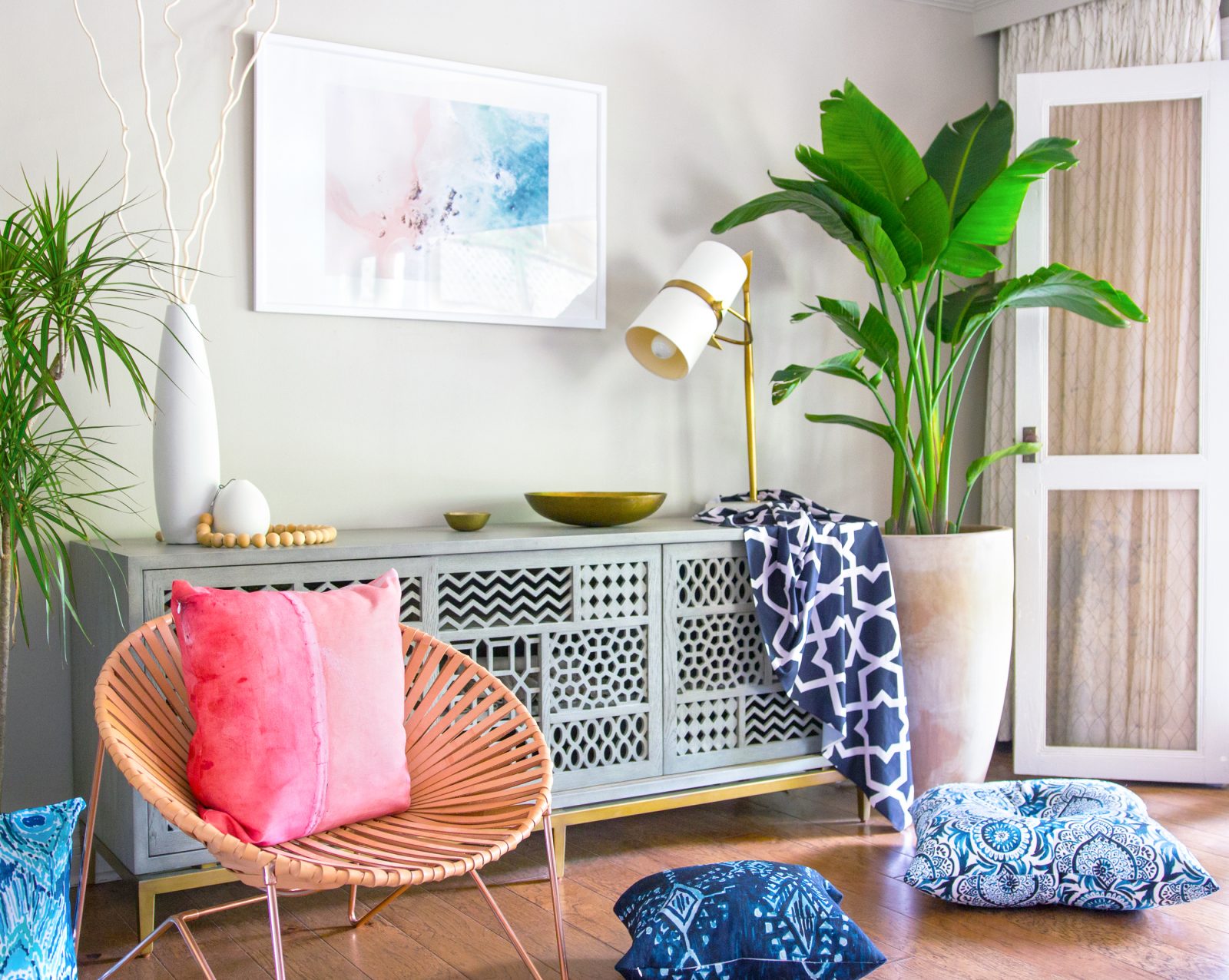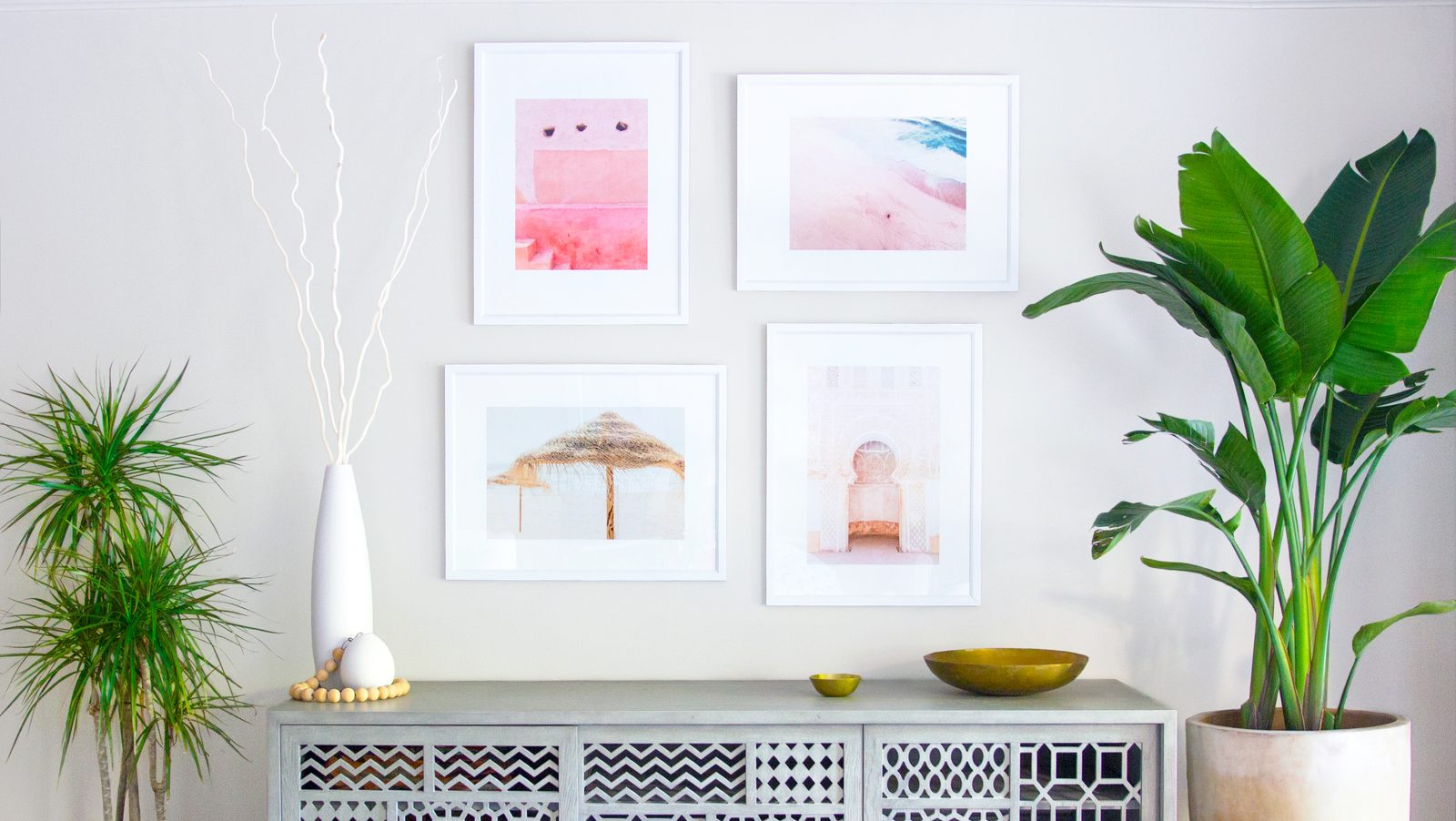 3. Bring nature in
Adding symbols of the natural world to your décor is the perfect way to liven up a room  Not only are plants natural air purifiers, they're also instant mood enhancers! Rejuvenate your space by adding fresh plants and bold fabrics with leafy or floral prints.  As the days grow longer and the anticipation of summer sets in, these symbols serve as reminders of the upcoming season of sunshine and warm temperatures.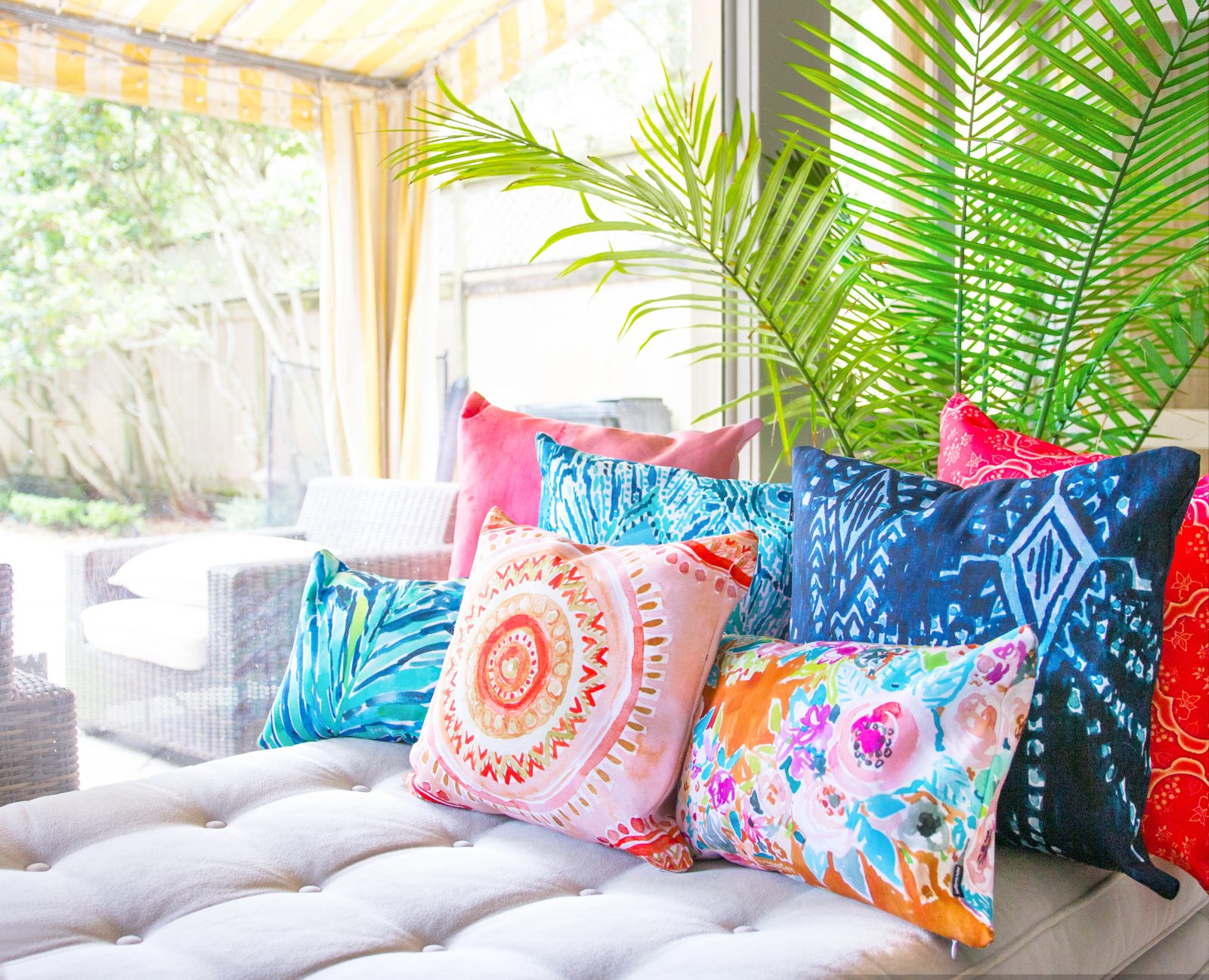 Pastel Palms Throw Blanket
by Nileshkikuuchise
$79.99
I Love The Sea Framed Print
by Ingrid Beddoes
$100.99
Peacocky Throw Pillow
by Barbarian // Barbra Ignatiev
$32.99
Morocco Wall Tapestry
by Patterns And Textures
$43.99
So Luscious Rectangular Pillow
by Barbarian // Barbra Ignatiev
$29.99
Mandala Medallion Floor Pillow
Marrakech Ben Youssef Framed Print