Life is a series of seasons—literally and figuratively.
Currently, San Diego-based writer, Allie Anderson is in one of those periods of constant change. With a big move and an impending wedding next month, she's a bit more than busy. But thankfully, Allie (and her fiancé, Keet!) found some time give us a tour of their new SoCal home and share with us some ways to chill out when things around you get cray.
You're getting married, congratulations! What's been the most surprising thing about being engaged?
Thank you! We are super excited to write this next chapter of life together. Surprisingly, being engaged is actually SUPER lame!  It's stressful in more ways than the obvious—so many things that no one talks about (like switching our wedding date 7 times…), which caught me by surprise. Chipping at it day by day has been my strategy.
What are a few ways that you're able to find your center during stressful times?
Walking somewhere to read and write! I love reading, I love being able to go mindless and get lost in someone else's story. I recently finished "Yes Please!" by Amy Poehler; I was so sad it had to end. I also just started "Talking As Fast As I Can" by Lauren Graham and I'm loving it so far. Oh, and dancing. Dancing always helps everything in my life. New Bleachers and Haim make it too easy!
What's a personal mantra that's really encouraging you these days?
I feel like I've had the same one my whole life. "One day your life will flash before your eyes; make sure it's worth watching."
How does design and aesthetics affect your mood?
Honestly, I feel like it affects it quite a lot. When I'm stressed or frustrated I want to create a clean canvas where almost everything goes and nothing is seen, but in reality my junk is everywhere. My home's mood reflects my brain's mood, I guess.  
How do you approach decorating a new space? Is there a particular room you like to start with?
I always start with the common room or the kitchen. There was such a host mentality to how I was raised in the Midwest, and if those two rooms aren't up to par I can't have people over.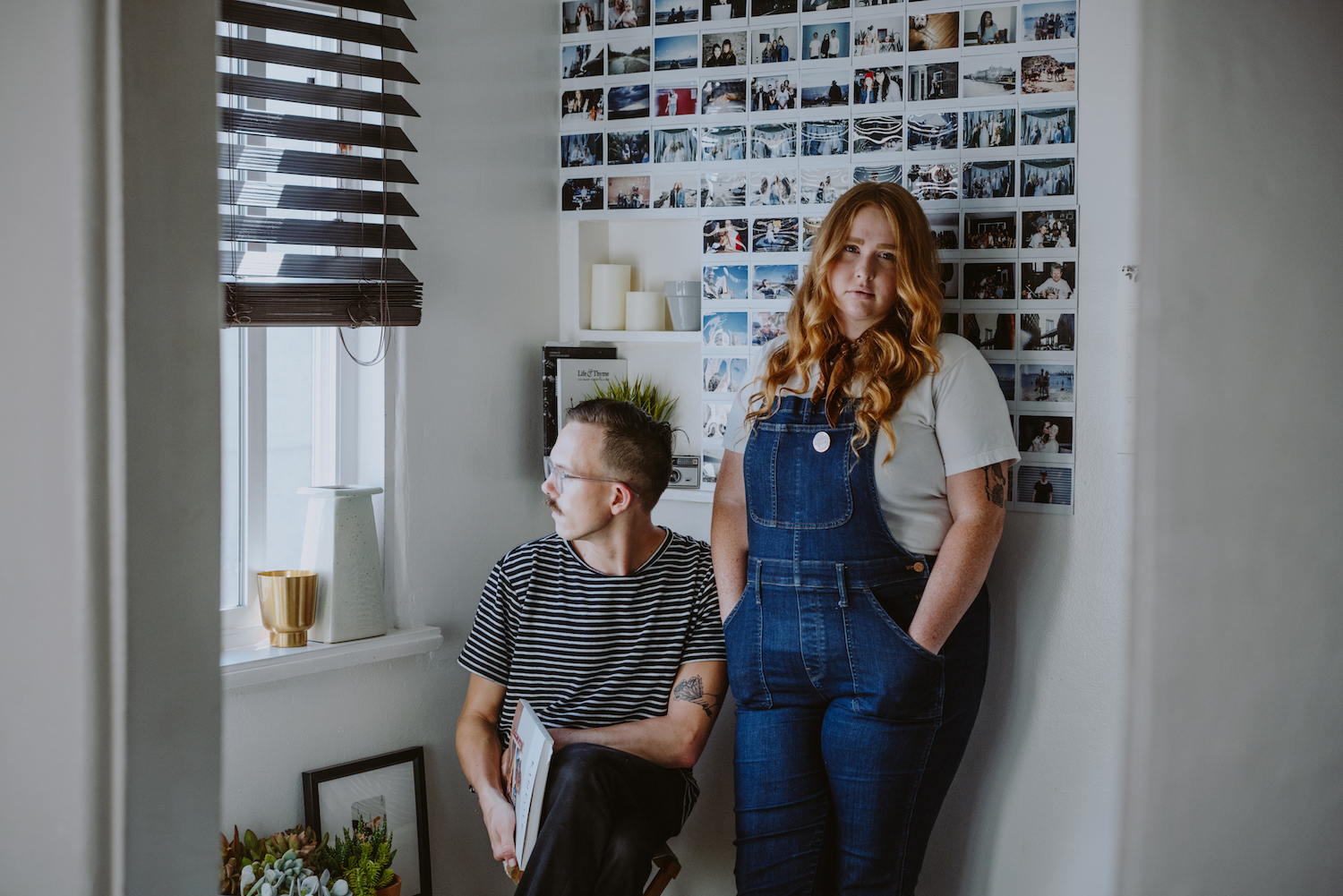 What objects can you never part with, no matter how many times you move?
The two baby blankets I was swaddled in as a child and my books and old journals. There is something so refreshing about opening a journal you've kept from years ago only to read and find out how far you've come.
To you, what's the most important thing about making a "home" with another person?
With Keet, we are both so decor-forward people that it's been kind of an adjustment to share the blending of a home together. Ultimately, I want him to feel that the space is his too and it brings his form of masculinity.  I'm not that girly and I don't want my home to be too girly to it's a win, win.
Transition times in our lives are often those of great stress, but also great growth. What do you hope to learn from this time in your life?
To remember this first home and what a journey will be. To document as much as possible. Point Blank.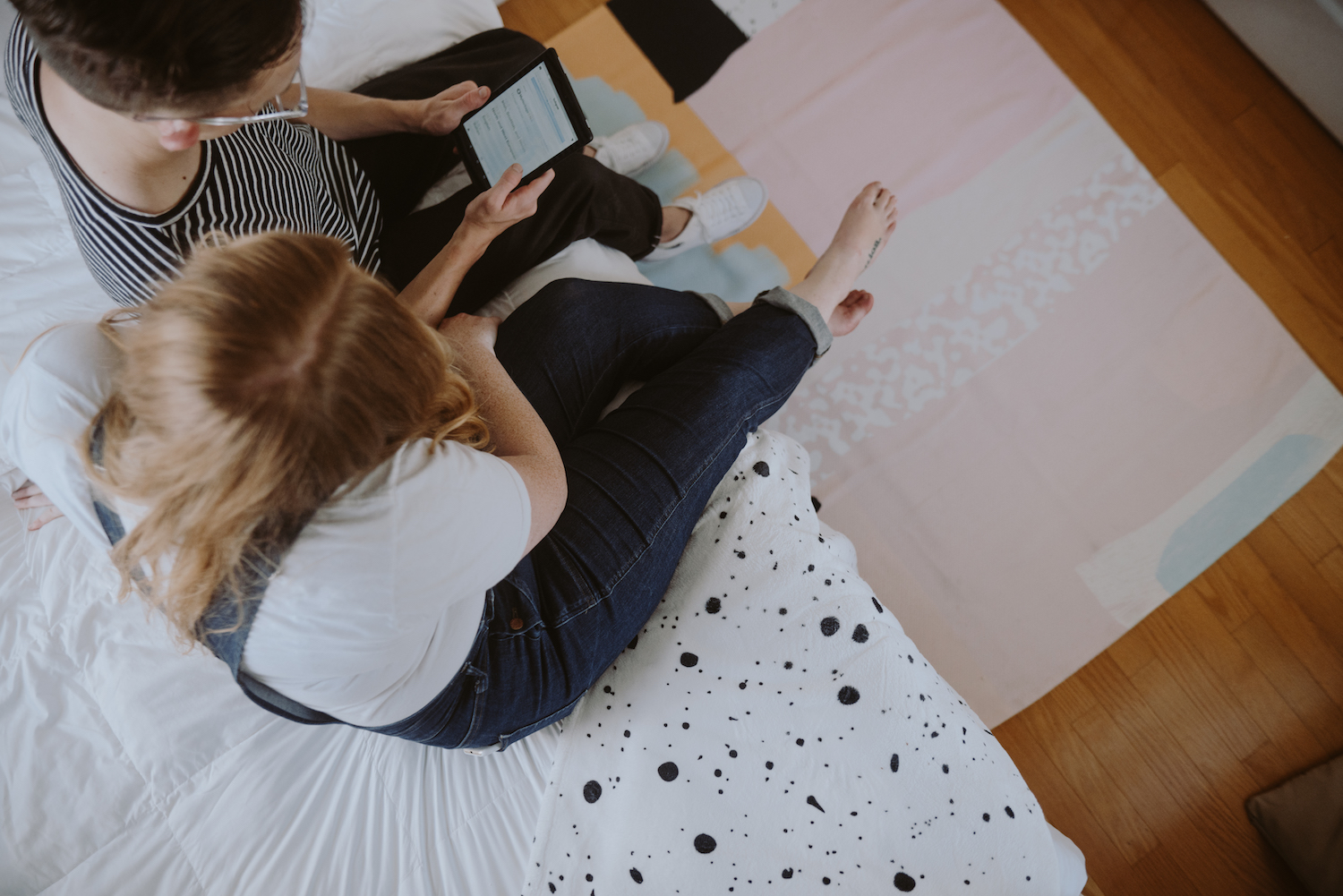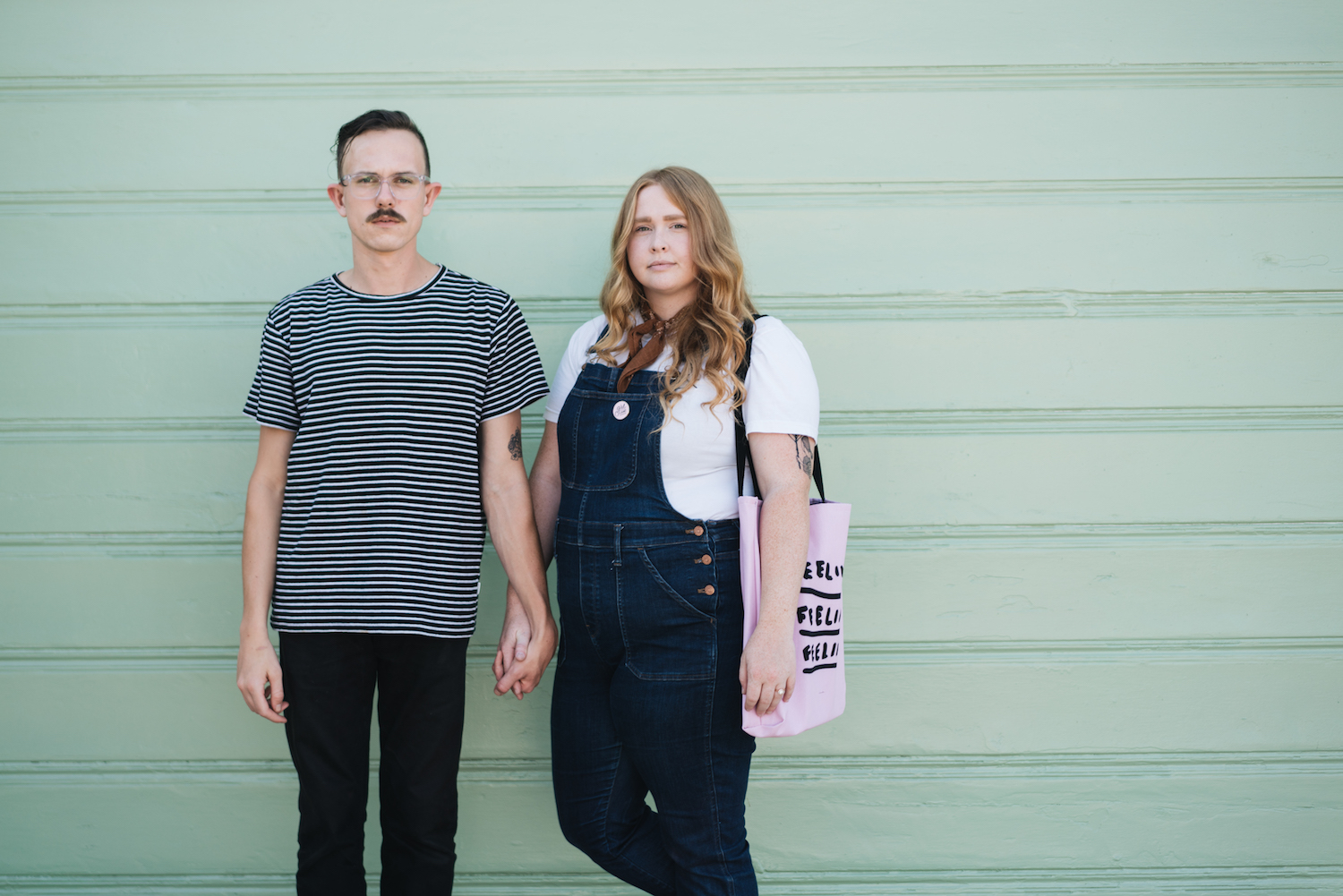 To Be Known Rectangular Pillow
Radical Female Framed Print
by Girl Meets Body
$35.00
Three Girls And Moon Framed Print
Modern Technology Rectangular Pillow
I Like It So I Wear It Rectangular Pillow